April 26, 2022
Tuesday? More like snooze day, amirite? Grab some coffee and let's get into it.
😎 Sunny, with a small chance of storms later. 89/68.
Today's newsletter is 916 words, a 3.5-minute read.
1 big thing: Florida as conservative media HQ
Donald Trump is bringing conservative media — a multi-billion-dollar industry — to Sarasota County.
Driving the news: Trump Media & Technology Group Corp., which owns social media app Truth Social, registered as a business in Florida earlier this month, using an office building on North Cattlemen Road in Sarasota as its address, per the Herald-Tribune.
Just 11 miles down the road, Canadian media company Rumble, a video platform commonly used by conservatives, recently made Longboat Key its U.S. headquarters.
Why it matters: Rumble, which also powers Truth Social's back-end technology, is expected to merge with special purpose acquisition company CF Acquisition Corp, which would make it worth $2 billion.
Rumble moved to Longboat Key last month despite Sarasota County rescinding the company's $825,000 incentive grant in response to community backlash over its broadcasting of Russian media after Russia's invasion of Ukraine.
The big picture: Florida has become a popular destination for conservative media upstarts — Newsmax, the cable network owned by Chris Ruddy, is headquartered in Boca Raton.
Tampa itself has been turning into a center for young Republicans and conservative media influencers.
Dan Bongino, a well-known conservative podcaster, lives in Palm City.
Plus: Jimmy Finkelstein, most recently the owner of political newspaper and website The Hill, is planning to launch a new media company that will have its base in Florida — where Finkelstein now resides.
Be smart: In addition to Florida, Nashville is proving to also be a center for conservative media companies. The Daily Wire moved its headquarters there last year from California.
Parler, the Twitter alternative often used by conservatives, is based in Nashville.
2. ICYMI: Winslow Homer in Homosassa
The New York Times recently published a story about artist Winslow Homer's love of Homosassa, where he painted some of his best and brightest watercolors.
Homer was inspired, on his first visit to the Citrus County town in 1904, by the pleasant climate and the best fishing he'd found in America.
"This place suits me as if made for me by a kind providence," he wrote of the area.
Reporter Geraldine Fabrikant gave a few recommendations for enjoying a visit to the area, including a stop at ​​the Winslow Homer Collection Gallery at the Homosassa library.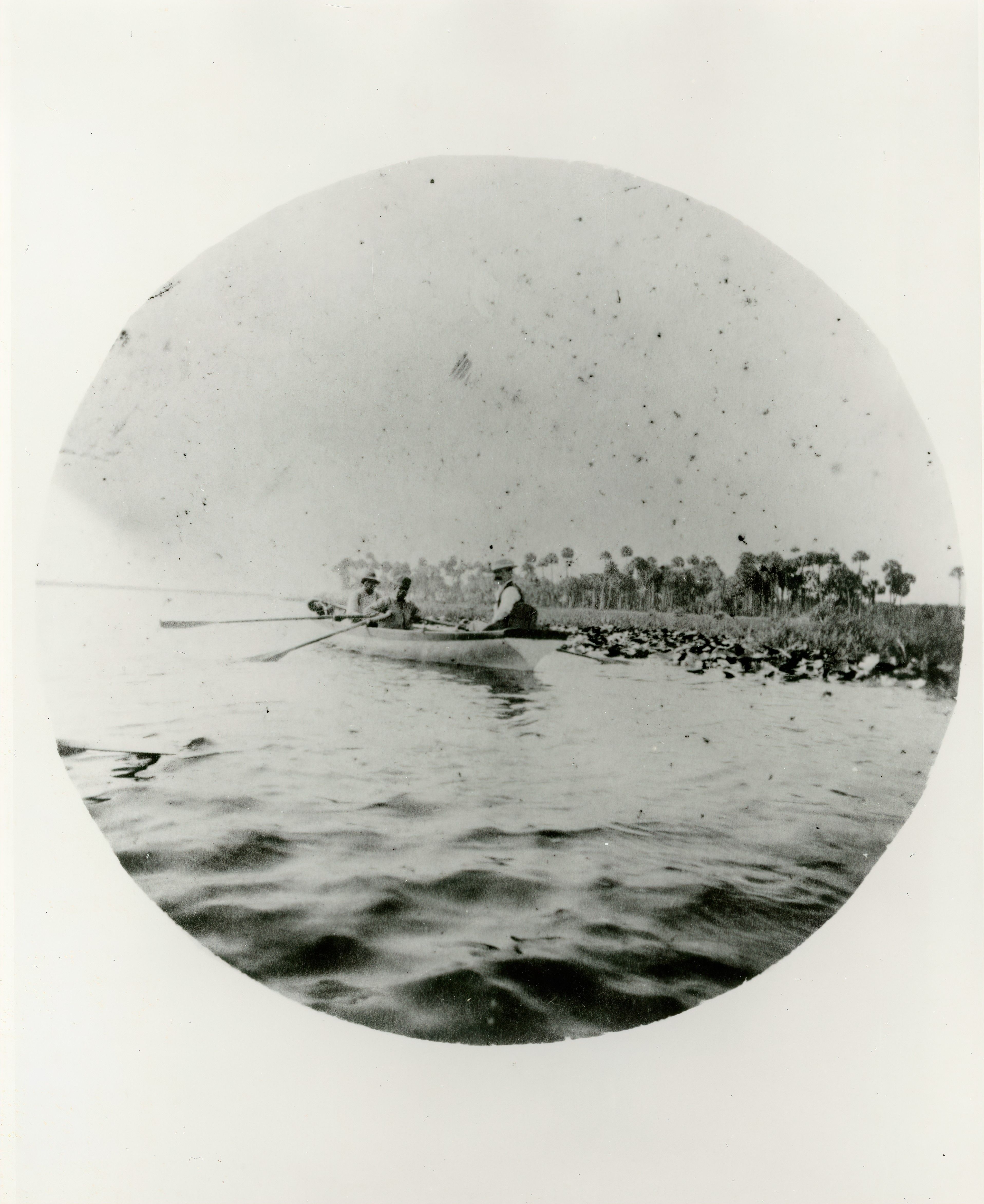 3. The Pulp: Jazzman take my juice away
🛩 Drone-like air taxis could fly commuters across Tampa Bay by 2025. (Fox 13)
🤝 State Sen. Shevrin Jones endorsed U.S. Rep. Charlie Crist for governor. (Florida Politics)
Fifteen former employees of a Palm Harbor golf resort who are all over the age of 40 claim in a lawsuit that they lost their jobs because of their ages. (Tampa Bay Times)
🎨 ArtCenter Manatee in Bradenton is closer to becoming a reality after receiving a $2 million gift to the center's building campaign. (Bradenton Herald)
4. Bookworms, rejoice!
Indie Bookstore Day celebrations will have you turning pages all over Tampa Bay this week.
The official day is Saturday, April 30.
Lakeland is having the city's first Book Crawl, with five shops offering a different discount each day this week.
Oxford Exchange in Tampa is having its annual Book Fair on Thursday night, featuring publications by 40+ local authors and writing workshops.
Bring gently used books for readers pre-K through grade 12 to benefit the Hillsborough Education Foundation's Teaching Tools Store.
Saturday celebrations are also happening in St. Pete, Safety Harbor, Venice and Winter Haven.
More bookstores to support: Mojo Books & Records in Tampa, Book + Bottle and Wilson's Book World in St. Pete, Back in the Day Books in Dunedin and Lighthouse Books in Dade City.
5. Pic du Jour
President Biden welcomes the Lightning to the White House on Monday to celebrate the team's back-to-back Stanley Cup championships.
What he's saying: "It's a pretty good time to be a sports fan in Tampa," Biden said. "I don't know what the hell you have in the water down there."
6. 1 last tip
👋 Selene here.
Tampa Bay Times columnist Stephanie Hayes offered some good spring cleaning advice in her latest Stephinitely newsletter, but I figured I'd add one more tool to your belt.
Two words: Buy. Nothing.
Practically every neighborhood has a Buy Nothing Facebook group, where people can post items they no longer want or request things they think neighbors might have lying around. Everything is free.
How I use it: When I'm cleaning out my closets, I'll take pictures of items I don't want and post them in the group. Usually people comment pretty fast and I'll arrange for them to pick up the item.
When I need something new, I'll make a post requesting it. That's how I got the whiteboard I use to plan my week and the dumbbells I work out with.
It's also great for moving — you can quickly give and receive boxes, plus either get rid of stuff fast or post a list of items you need for your new place.
The bottom line: You know your stuff is being put to good use by people who actually want it.
Don't have Facebook? You can still join through the app.
🎧 Selene is listening to the "My Worst Date" podcast. 💔
🛬 Ben will be back from the Great Smoky Mountains tomorrow. 🏔
Tell Marie Kondo to subscribe, and if it sparks joy, become a member.