Axios Tampa Bay
February 02, 2023
Thursday's here.
🌥 Mostly cloudy, then gradually sunnier throughout the day — 80°/66°.
🐚 Situational awareness: While our friends up north wait to learn if Punxsutawney Phil sees his shadow, we're watching the Keys' mollusk meteorologist for GroundCONCH Day.
Today's newsletter is 907 words, a 3.5-minute read.
1 big thing — Brady Retirement 2: Electric Boogaloo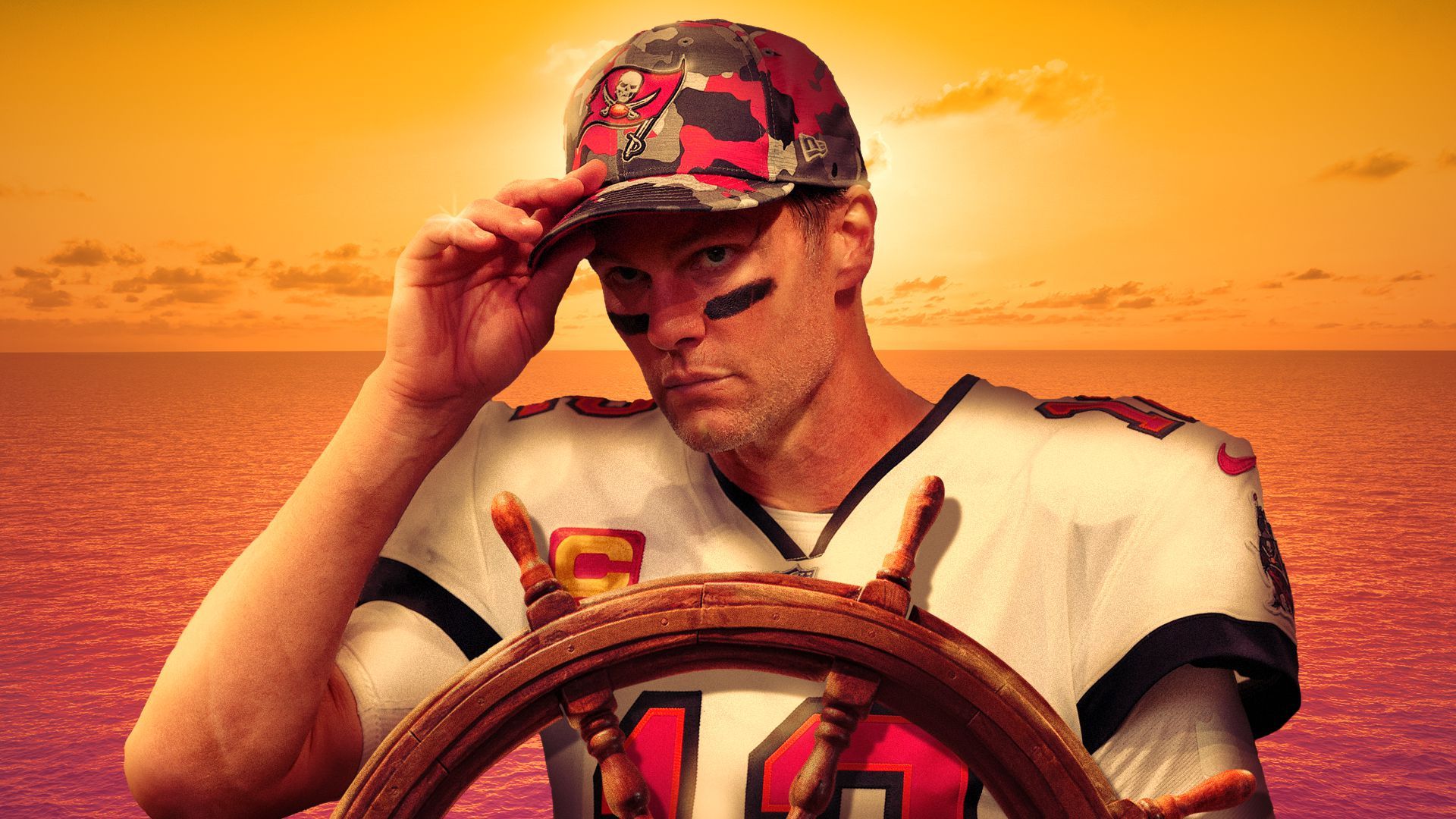 It's that time of year again: Tom Brady retirement season.
Yes, but: In his announcement yesterday, Brady swore it's for real this time.
Don't forget: He already worked out a sweet post-retirement plan last year, with a movie release this week and a 10-year, $375 million deal to join Fox Sports as an NFL analyst.
Why it matters: After a lackluster season, the Buccaneers can officially move on and scout another quarterback to bring back our Champa Bay reputation.
Rumored replacements include the 49ers' Jimmy Garoppolo, the Ravens' Lamar Jackson and Green Bay's Aaron Rodgers.
Between the lines: Brady's retirement eases some of his salary cap burden on the team, freeing millions of dollars for the Bucs to spend on players next season.
💭 Thought bubble, from Axios Sports' Jeff Tracy: This seems like, if not quite a good thing for the Bucs, then at least a palatable one.
They got a Super Bowl out of him, followed by a gravy season the following year with an even better regular-season record (albeit a divisional-round exit).
This year was ugly, and there's no reason to believe next year would have been much better with an even older Brady. Feels like a good time to hit refresh.
The bottom line: That's not to say the Bucs will have a better season in 2023 without Brady, but it lets the team finally look ahead instead of remaining stuck in this extended Brady retirement tour.
2. Citrus crops in crisis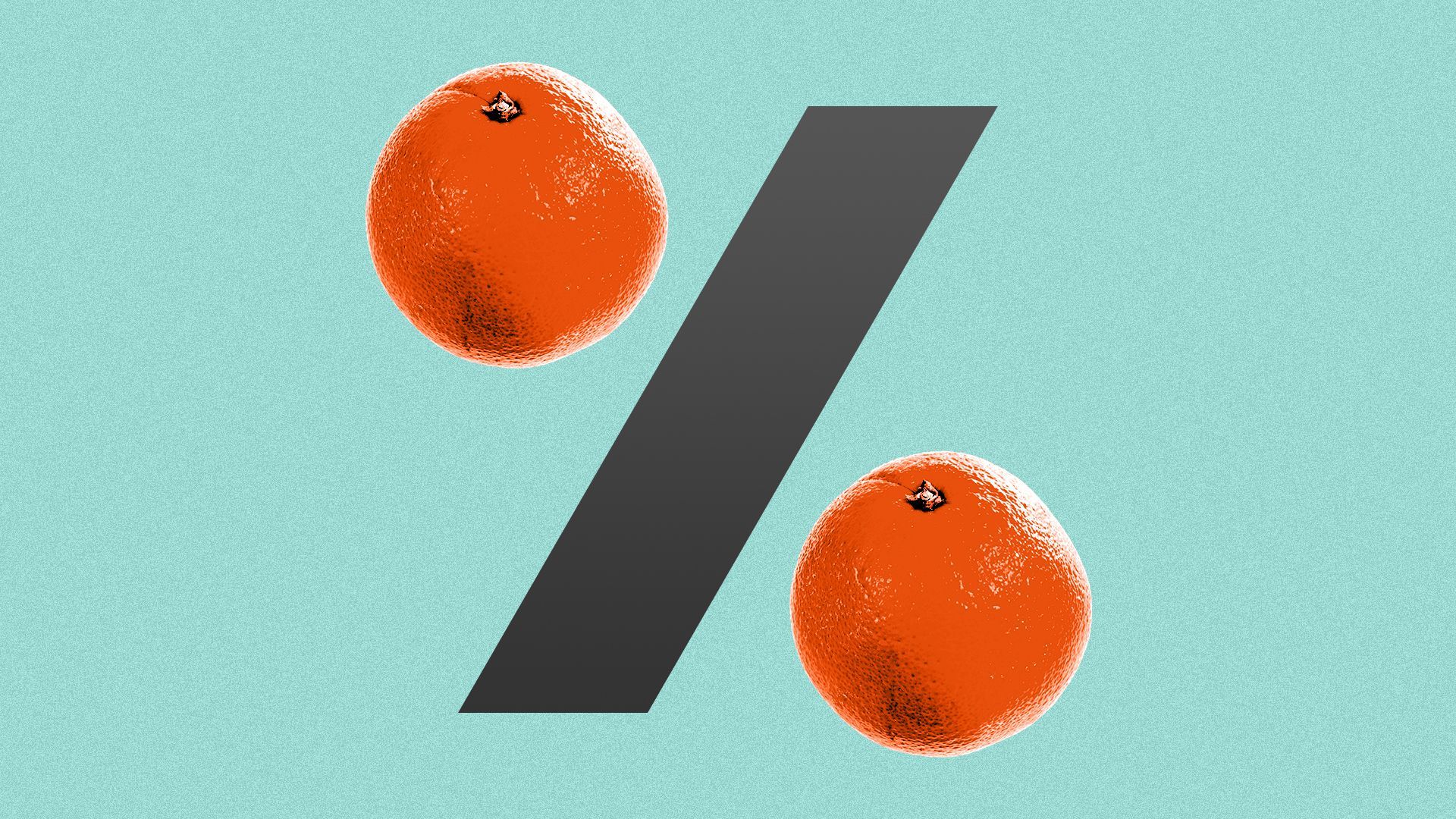 Florida orange growers are facing what's forecast to be their smallest crop in nearly 90 years, Axios Miami's Deirdra Funcheon writes.
State of squeeze: Florida is expected to produce 18 million 90-pound boxes of juicing oranges this year, according to a U.S. Department of Agriculture forecast last month.
Why it matters: The existing short supply of Florida oranges is already driving orange juice prices up. Not-from-concentrate juice now costs more than $10 a gallon, up roughly 20% from 2016, per WSJ.
And a poor harvest will further squeeze growers still struggling to recover from Hurricanes Ian and Nicole last year.
Between the lines: Matt Joyner, CEO of trade association Florida Citrus Mutual, tells Axios that farmers had just started to recover from 2017's Hurricane Irma when 2022 brought the two storms and an early freeze.
"Replanting — it's a five-year process to get trees back up and productive," he said. "And here we are, five years out, and got hit by a freeze back in January of '22."
On top of that, farmers have been fighting citrus greening, a hard-to-manage disease that's spread by a flying insect and causes fruit to drop prematurely from trees.
3. The Pulp: You say goodbye, I say orangelo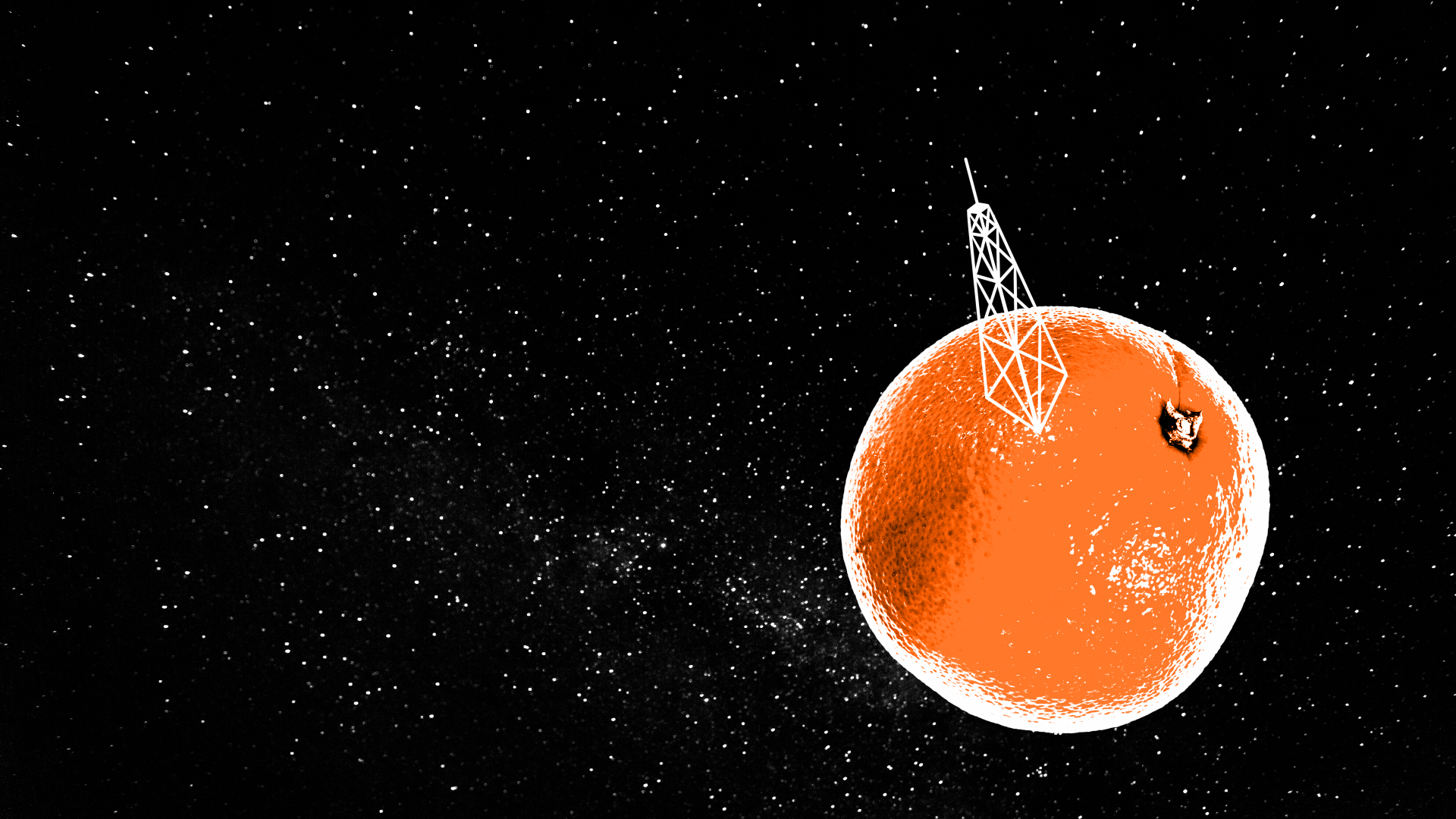 📖 The College Board released the curriculum for its new Advanced Placement African American Studies course, excluding some of the content that infuriated Gov. Ron DeSantis. (Axios)
🐰 Hillsborough County commissioners voted yesterday to ban the sale of rabbits at retail outlets and other public locations, like parking lots. Violators face a civil fine of up to $500. (Tampa Bay Times)
🏈 NFL free agent Odell Beckham Jr., who won last year's Super Bowl with the Los Angeles Rams, posted photos and videos to social media from workouts at IMG Academy in Bradenton. (Bradenton Herald)
🛣️ The new I-75 interchange at Overpass Road in Pasco County is open, giving the Interstate three Wesley Chapel exits. (The Laker/Lutz News)
🚴🏽‍♀️ Tampa won $20 million and Hillsborough County won $19.7 million in federal funds to install mid-block crosswalks, curb extensions and bike lanes, part of a first-of-its-kind infrastructure grant to help curb traffic fatalities. (Tampa Bay Business Journal)
Quote du jour:
"You know what? She's really going to make the world a better place."
— Amelia Skena's Girl Scout leader. Skena, a Winter Park High School senior, recently earned Eagle scout honors from Boy Scouts of America to go along with her Gold award from the Girl Scouts — achievements earned by 6% or less of scouts, per the
Orlando Sentinel
.
4. Baby bear births to begin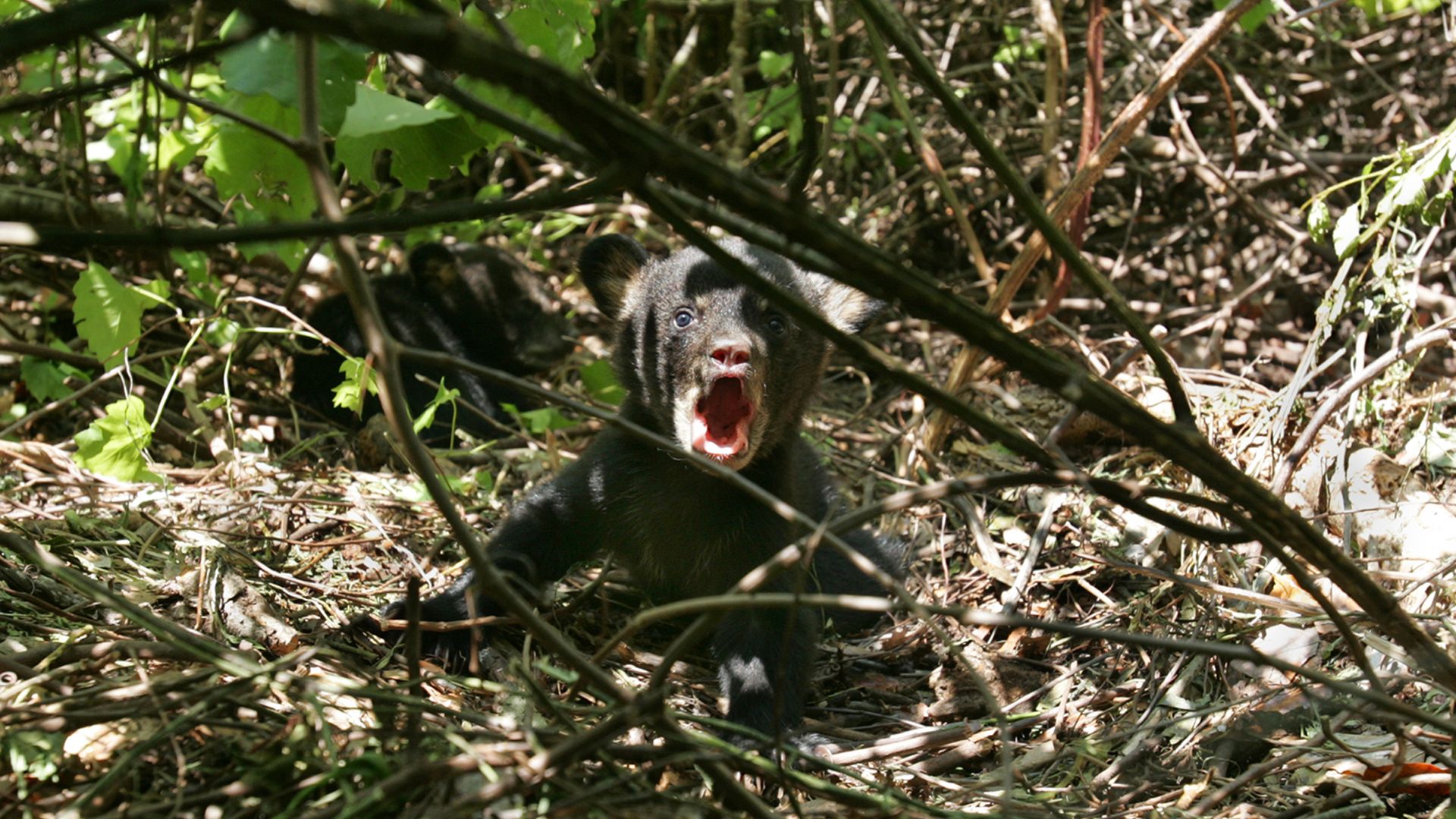 Here comes a new generation of beautiful baby bears.
Driving the news: Florida's pregnant mama black bears spent the past few months building winter dens in dry oak scrubs, mesic flatwoods and forested swamps.
The big picture: FWC biologists estimate that there are 4,050 black bears living in Florida.
Zoom in: Bears have been reported recently in every county in the Tampa Bay area.
Most local calls to FWC about bears are clustered around Citrus Park, Safety Harbor, Oldsmar, Port Richey and Spring Hill.
A new career is waiting for you
5. 💔 1 missed connection to go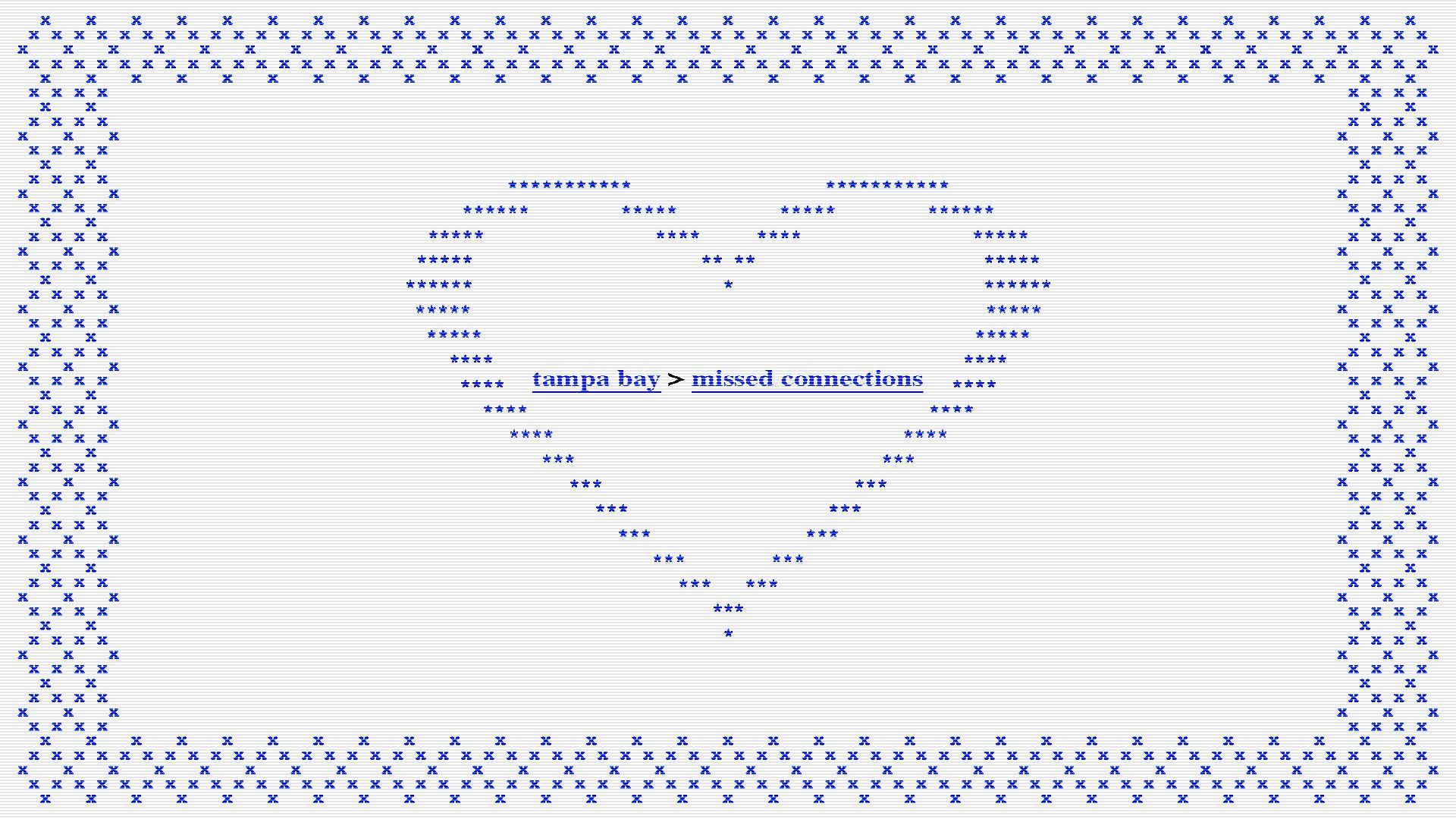 Looking for love? We bring you January's lusty, local Craigslist "missed connection," verbatim:
"I am the blind musician in Brandon.
You are the sexy 50-something woman who approached me on my break when I was performing at a pub in Brandon! We chatted for quite some time. You stood very close to me, described yourself to me in greater detail than I expected, and ran your hand down my back. Your touch was very sensual. I had to go back on stage but could not find you on my next break! Please get in touch so we can see what happens next!"
Get to it, matchmakers!