April 08, 2022
Happy Friday, folks. Merge into this weekend at 55mph.
☀️ Sunny and breezy, 74. One of those days we dream about. Low of 61.
🎧 Sounds like: "New Moon," MØ
🐢 Situational awareness: Sunday is Gopher Tortoise Day. FWC suggests celebrating by making your yard Gopher tortoise friendly.
Today's newsletter is 992 words, a 4-minute read.
1 big thing: ⚾ Baseball returns (see Wander Franco)
Round up your crew and head to the funky barn in St. Pete where the catwalks matter and it's always 72 degrees.
🥳 It's opening day, Tampa Bay!
What's happening: Your Rays, back-to-back American League East division champs, return to action at 3:10pm with the first of a three-game home stand against the lowly Baltimore Orioles as Major League Baseball revs up across the country.
State of play: The Rays were excellent last year, building a franchise-best 100-62 and falling to the hot Boston Red Sox in the postseason.
What we're watching: Wander Franco, all day.
💰 In November, the phenom signed an 11-year, $182 million contract, the richest deal ever for a player with less than a year in MLB. He'll be fun to watch.
The intrigue: Franco's father, also named Wander, named his three sons Wander in hopes that one would make the name famous.
🗺 Wander Samuel plays for the Rays, while brothers named Wander Alexander and Wander Javier played in the minors, per the New York Times.
If you go: Some of the food at The Trop this year is just wild. We're looking at you, Footlong Tater Tot.
🍣 Don't miss the Rays Up Roll (somewhere between a California roll and a chimichanga) and the Ice Cream Nachos (ice cream with waffle cone chips).
2. Bonus: Baseball and politics
The baseball stands can be a political mine-field, so here's what to know before you wind up in fisticuffs at the Trop.
Driving the news: A majority of Americans surveyed (56%) in the latest Axios-Ipsos poll describe themselves as MLB fans, but their opinions about the state of the league entering the 2022 season differ by political party, Axios Jeff Tracy reports.
The lockout: Democrats are more likely to blame the owners (21%) than Republicans (14%).
Rule changes: More Democrats (57%) than Republicans (45%) support expanding the playoffs, and more Democrats (54%) than Republicans (41%) support the universal DH.
Minimum salary: Democrats are far more likely (49%) than Republicans (29%) to support the minimum salary increase from $570,500 to $700,000.
State of play: The pandemic is waning, but not over, and a majority of Americans (55%) support proof of vaccination or a negative test to attend games. But there's a partisan divide.
77% of Democrats, but just 27% of Republicans, support the fan requirements outlined above.
80% of Democrats, but just 33% of Republicans, support a player vaccine mandate.
3. The Pulp: And at every navel, I'll save you a seat, lover
⚔️ Mayor Jane Castor clashed with the media during a press conference, after which a city council member told the press that Castor's administration is targeting council members. (Creative Loafing)
🏎️ NASCAR driver Hailie Deegan pulled out of a Bradenton race, citing harassment and threats from someone stalking her and her boyfriend. (Bradenton Herald)
🚌 Pasco County School District is getting rid of courtesy busing for those who live within two miles of their school, forcing some students to cross busy State Route 54 to get to school. (Fox 13)
🦎 Gulfport artist Ray Domingo is planning to build a 14-foot green gecko sculpture in the city's downtown. (The Gabber)
⛽ St. Pete rapper Rod Wave is giving away $25,000 of free gas on Saturday. (ilovetheburg)
💬 Quote du jour
"I think for me, it's a better location than Miami. I think the culture is a bit more conducive for what we do, and Tampa has a significant amount of people moving there; there's a lot going on in the entrepreneur space."
— Scott Kelly, CEO and founder of Black Dog Venture Partners, which is moving offices from Tempe and San Francisco to Tampa in August, to the
Tampa Bay Business Journal
.
4. 🍻 A brew that backs Ukraine
A Plant City brewer is doing what he knows best to help Ukrainians.
Background: When Russia began its invasion of Ukraine, Clay Keel, owner of Plant City brewery Keel Farms, thought of his friend and fellow brewer, Naz Drebot.
🍻 Keel and Drebot worked together at a brewery in New York before Keel headed to Florida and Drebot went back to Ukraine open his own brewery in Kyiv, 2085.
What's happening: Keel Farms is one of 24 breweries around the globe making a special batch of Resolve, a beer dedicated to resilient Ukrainians.
The label features a sunflower, the national flower of Ukraine.
What they're saying: "All Naz ever wanted was to start a brewery in his home country of Ukraine," Keel said in a release. "It was his dream finally realized, and then it was taken away along with the freedom, safety, and livelihood of so many Ukrainians. We're all brewing RESOLVE to give Naz a ray of hope during this tragic invasion, and to offer humanitarian support to his fellow Ukrainian people."
Drebot said in a release that almost everyone who works at his brewery has stayed in Kyiv during the war, and he plans on expanding and exporting to the U.S. after the war.
"We are 2085, we're definitely going to exist in 2085," Drebot said.
Where to sip it: The limited-edition beer is launching tonight at the Tampa Bay Blueberry Festival, happening today, Saturday and next Saturday at Keel Farms.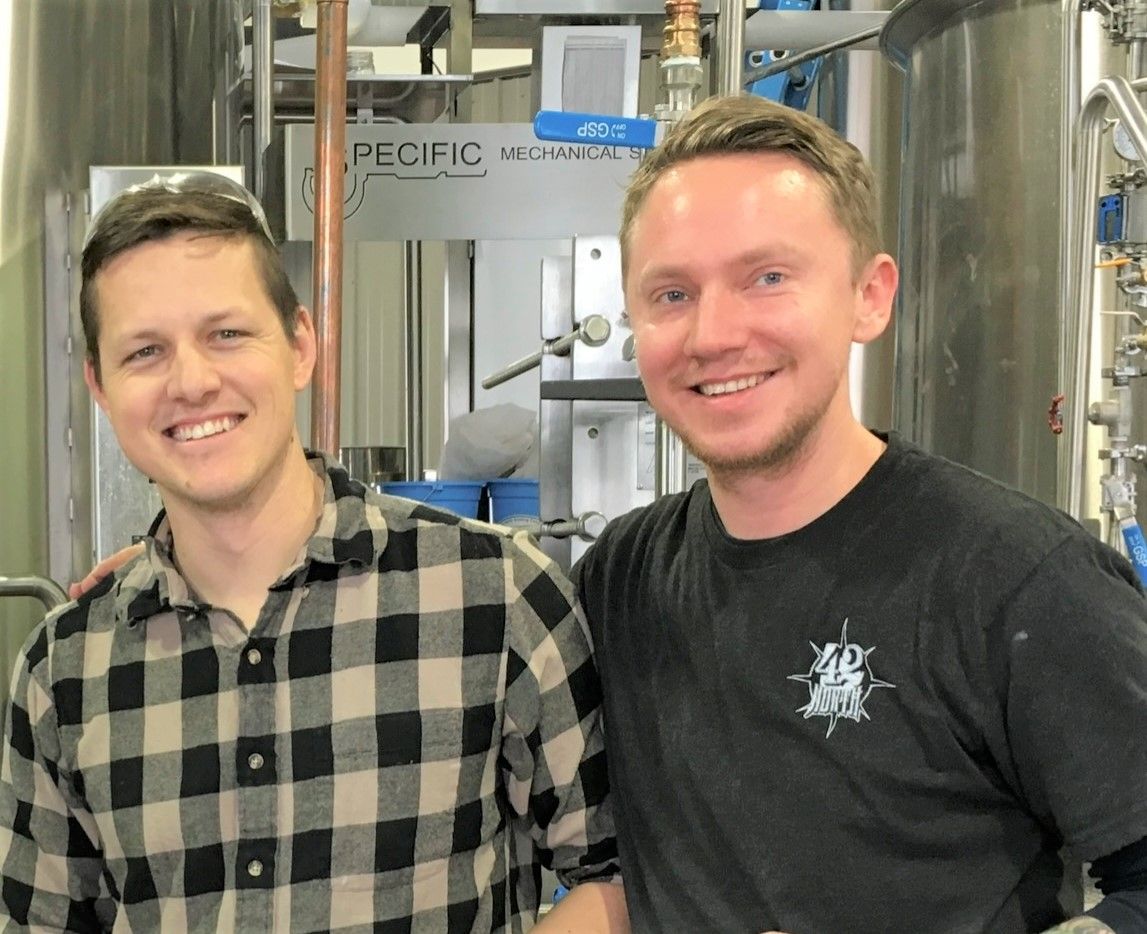 5. 😎 More things to do this weekend
🛩 The Sun 'n Fun air show is back in Lakeland today, Saturday and Sunday with the Warbirds, Aerostars and USAF Thunderbirds Demo Team.
Tickets: $45 a day for adults, $20 for 7-17, and free for 6 and younger.
🌶 Pinellas Pepper Fest celebrates its 15th anniversary all day Saturday and Sunday at England Brothers Park in Pinellas Park.
Enjoy sauces, salsas and seasonings, plus live music and a jalapeño pepper eating contest. Free!
🎷 Tampa Bay Blues Festival: Enjoy Friday, Saturday and Sunday full of blues music at Vinoy Park
Featuring food, drinks and a slew of acts like JJ Grey & Mofro, Jimmie Vaughan and Larkin Poe. Tickets $60-$600.