Axios Tampa Bay
March 17, 2023
Friday, phew.
🌻 Sunny, 81°/68°. Chances of showers this weekend.
Today's newsletter is 751 words, a 3-minute read.
1 big thing: DeSantis seeks to limit Sunshine laws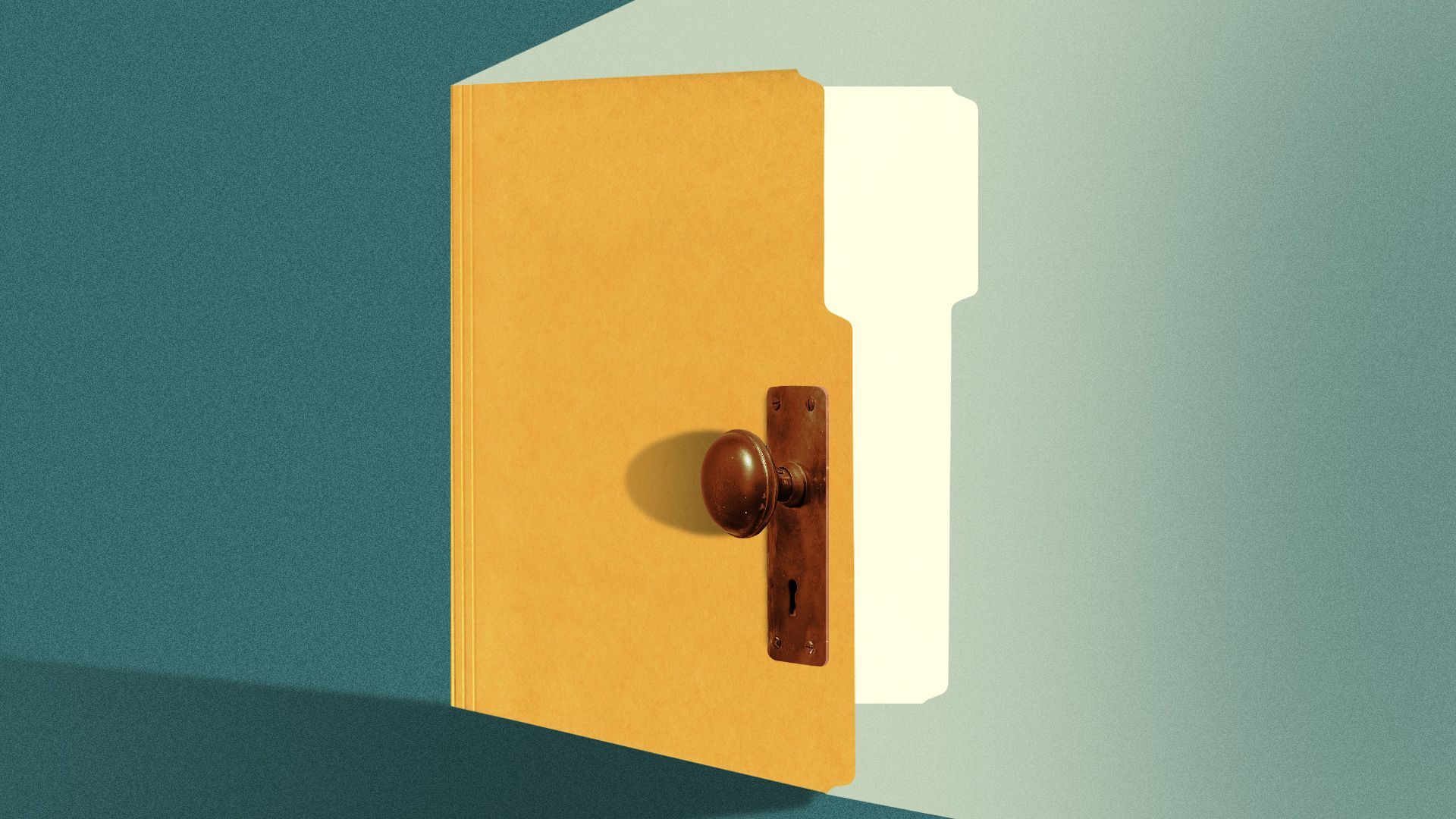 A dark cloud is descending on Florida's Sunshine laws.
What's happening: Gov. Ron DeSantis and Republican lawmakers are seeking to roll back open records laws in three ways:
Removing defamation protections: GOP lawmakers in the House advanced a bill backed by DeSantis this week that would make it easier to sue the media for defamation.
More exemptions: Republican legislators have filed roughly five dozen bills proposing more open-government exemptions since the start of the legislative session last week, including blocking disclosure of the governor's travel arrangements, even after the fact.
Claiming executive privilege: A Tallahassee judge found earlier this year that DeSantis has the right to shield some information of his choosing from the public after he refused to turn over requested records about his screening of potential state Supreme Court nominees. The Tampa Bay Times is joining other media outlets in appealing the decision.
Why it matters: It's Sunshine Week, a time when news organizations shine light on the importance of access to public information. And open records advocates are worried that Florida is facing its biggest threat to transparency under DeSantis' agenda, the Associated Press reports.
With the Republican majority in the Legislature, DeSantis' plans are likely to be approved, meaning it will be harder for the public to hold the government accountable.
Context: Florida's Government-in-the-Sunshine Law was enacted in 1967, establishing a basic right of access to most meetings of boards, commissions and other governing bodies of state and local governmental agencies or authorities.
Every record created to conduct government business is a public record, whether it's an email, text message, calendar invite or draft policy, with some exemptions under state law.
Florida newspapers started "Sunshine Sunday" in 2002, leading the nation in strengthening public access to government information. Sunshine Week, which started Sunday, is now observed nationally by media and First Amendment advocates.
The latest: Orlando's News 6 recently found that hundreds of public records requested by citizens and journalists from state agencies were forwarded to the governor's office for "review."
Some of those records remained with DeSantis and his legal team for more than nine months before being sent back to the state agency, according to News 6.
The governor's office did not respond to any of News 6's questions about its record log, the station reported. The office earlier confirmed that it reviews public record requests and asserted the governor has the authority to review public records compiled by state agencies.
2. Hot home: St. Pete waterfront property up for $2.4M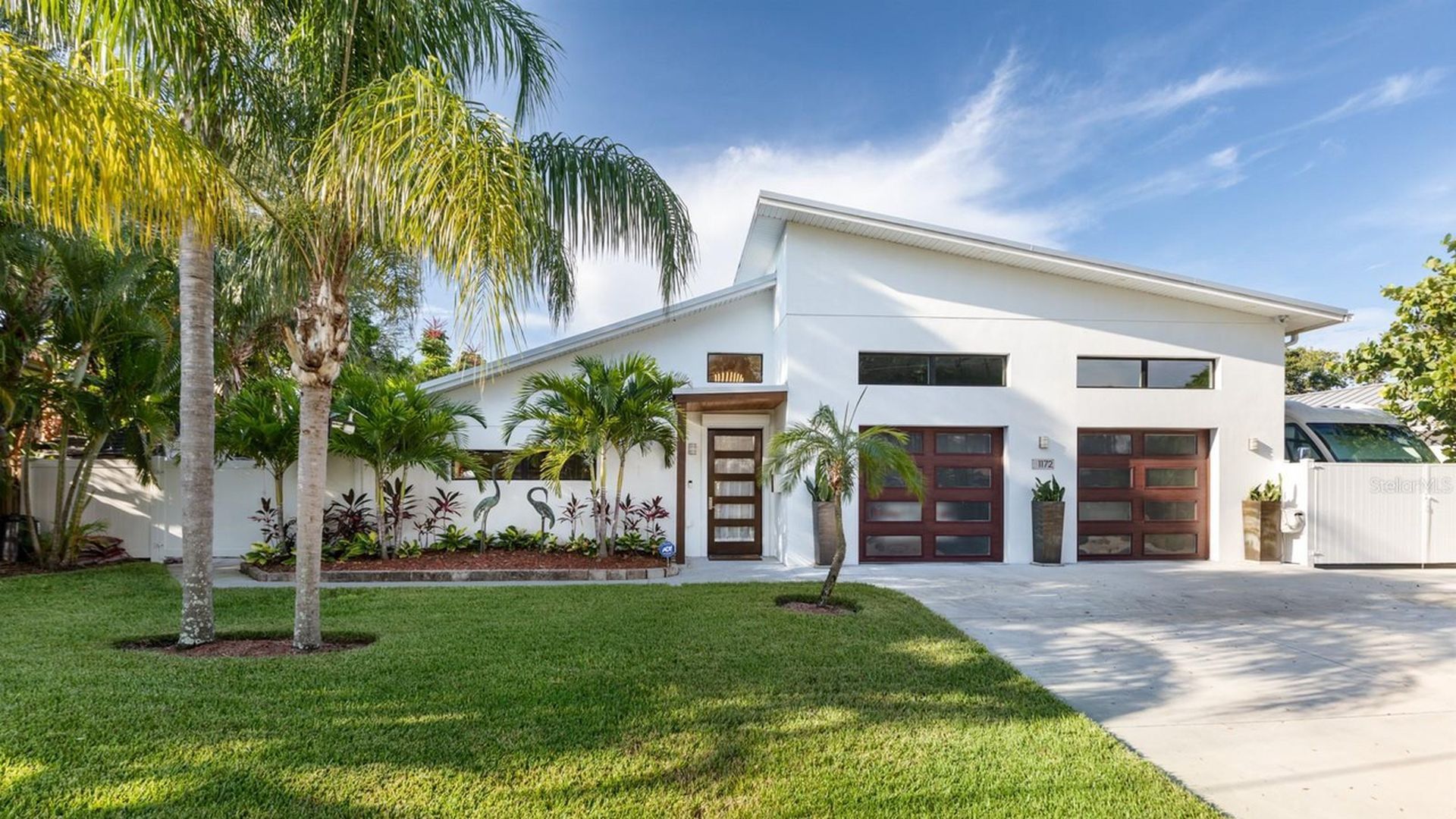 If you're a car enthusiast, we might have found your dream house — listed at a cool $2,396,000.
What's inside: 1172 35th Ave. NE has four bedrooms and three bathrooms.
The modern abode also features a 340-bottle wine cooler, built-ins, a sleek newly remodeled kitchen, new flooring and other upgrades throughout.
You can do your laundry in the sitting room, where there's room for seating and tons of storage, in addition to the washer and dryer.
Outdoor living: There's a 58-foot screened-in porch, which can be accessed from the living room or primary bedroom.
It overlooks the water and private dock and boat slip.
Who's buying: This house was made for people who love cars, boats, sunrises and entertaining, listing agent Patti Halpin tells Axios.
Why we love it: The wood-paneled ceilings add warmth, character and a mid-century flair to the waterfront home.
3. Things to do this weekend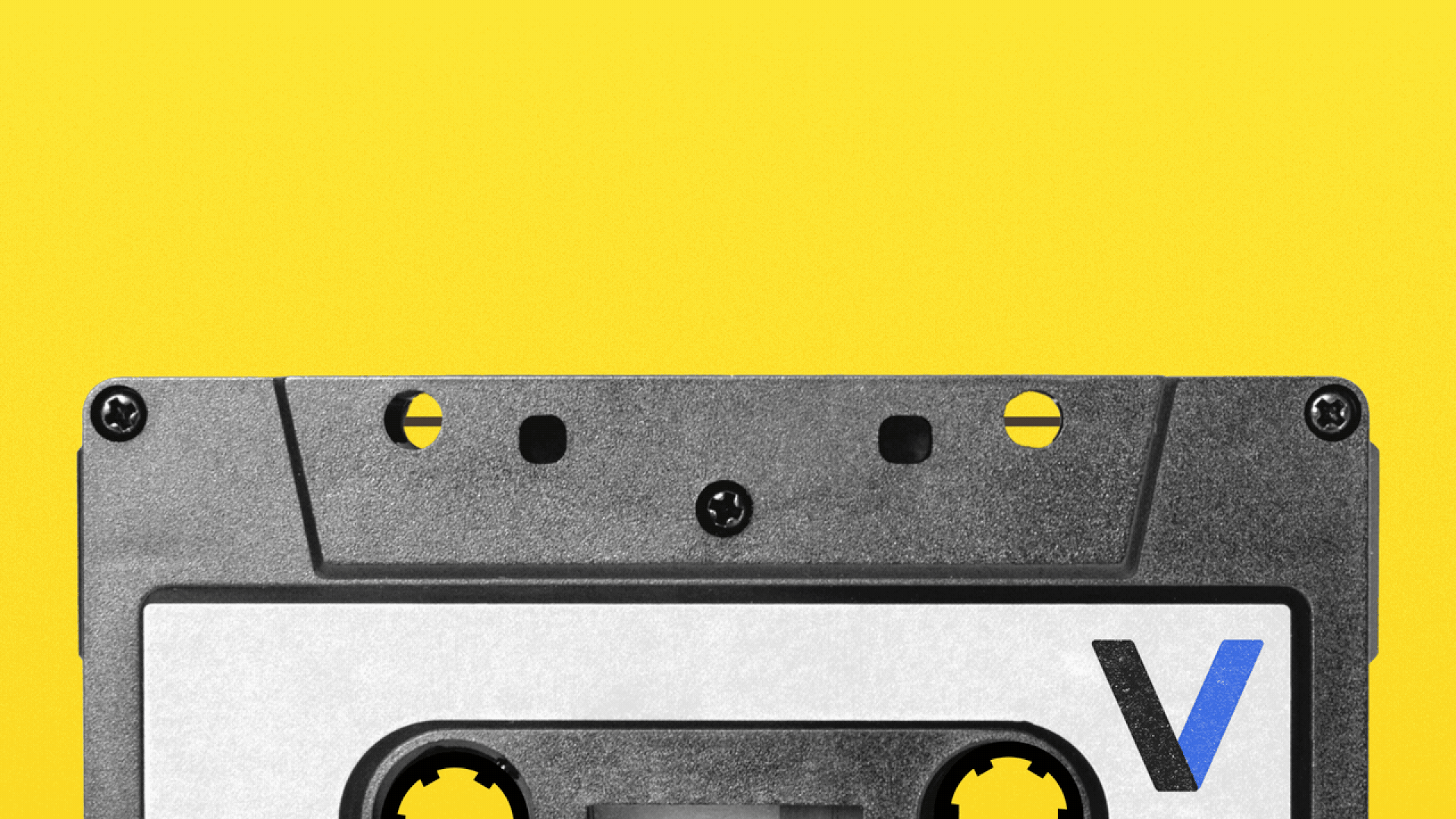 🎶 CAMPGround23: The Contemporary Art Music Project (CAMP) presents its second international music festival, including four concerts, 28 selected composers, and 16 performing artists from around the world.
🏰 Bay Area Renaissance Festival: Get a fantastical 16th-century experience that's fun for the whole family. This weekend's theme is "Shamrocks & Shenanigans."
10am-6pm Saturday and Sunday at 12838 Auton Road in Dade City. Buy tickets in advance to save.
🦴 Fossil Fest: Learn about Florida's prehistoric past, and how to find, identify, and preserve fossils for your own collection. Plus, kid's games, door prizes and more activities.
9am-5pm Saturday and 10am-4pm Sunday at the Florida State Fairgrounds. $8 for adults, kids 12 and under attend free.
4. 📸 1 busy bird to go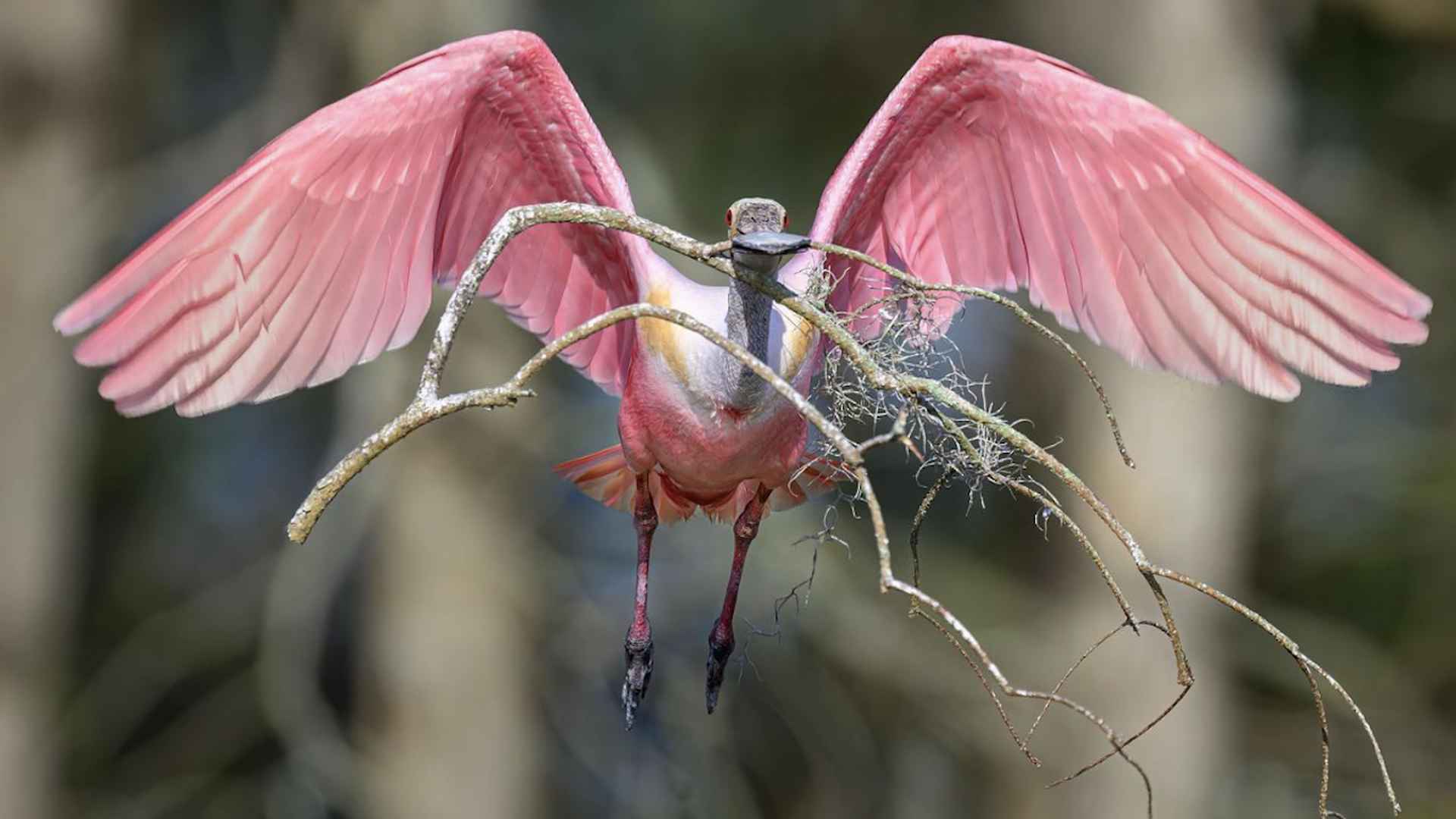 Tampa Bay photographer Nancy Koch caught this Roseate Spoonbill bringing home some nesting materials in Orlando Wetlands Park.
We know you're carrying a lot. Stay strong.
Selene appreciates everyone supporting her work and the newsletter. Thank you.
Today's newsletter was edited by Alexa Mencia and copy edited by Carolyn DiPaolo.