Axios Tampa Bay
September 22, 2021
What's up, Wednesday?
🌂 High of 88, low of 75 with a chance of afternoon storms
Today's newsletter is 957 words, a 3.5-minute read.
1 big thing: State preserves 20,000 acres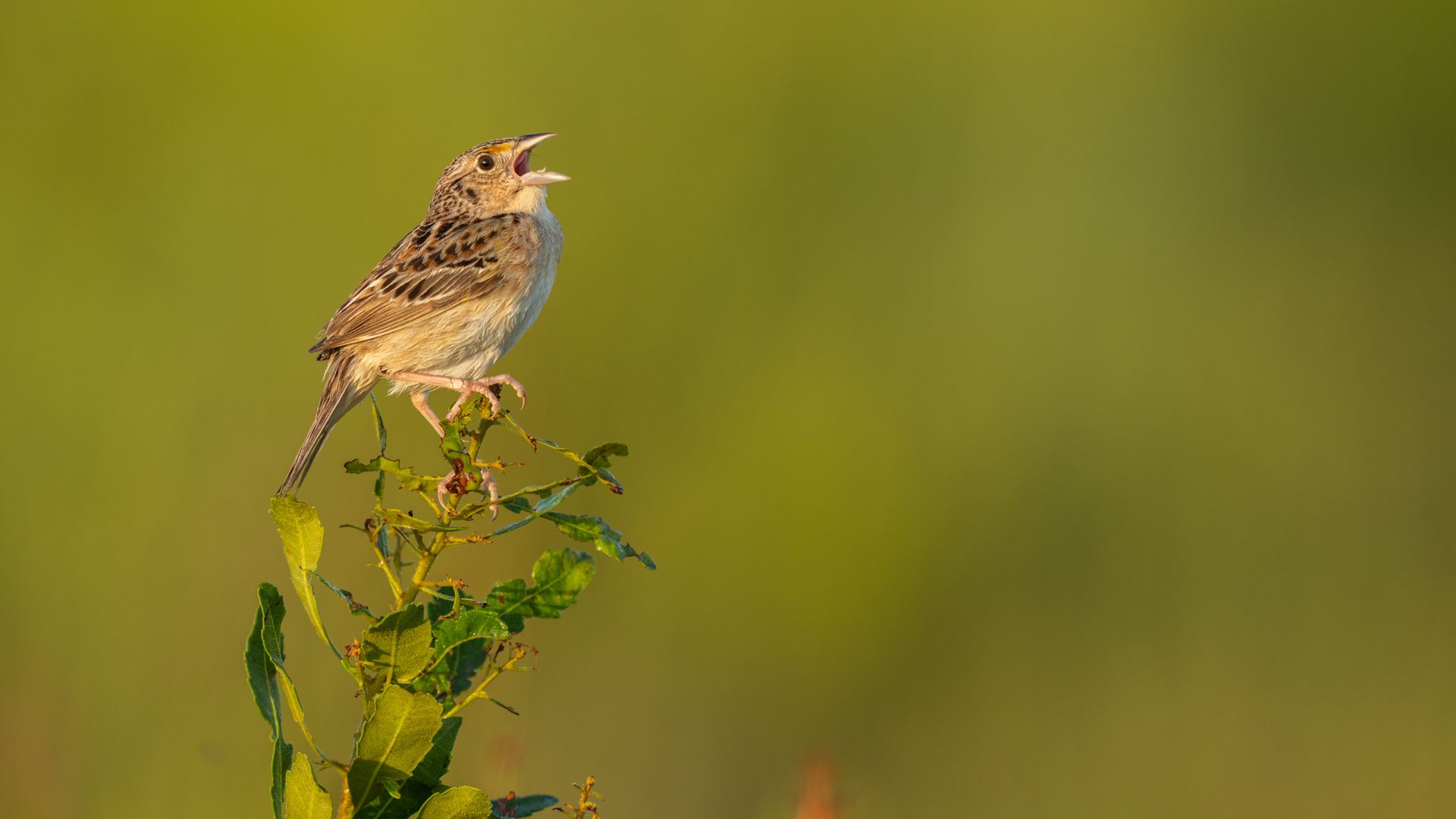 Gov. Ron DeSantis and the Florida Cabinet approved spending $50 million on land preservation deals for seven parcels covering almost 20,000 acres.
The money comes from the Florida Forever program and the deals either preserve wilderness lands by limiting public access or allow ranching operations to continue with rules against development.
Why it matters: The move protects important water supplies and preserves linkages through the Florida Wildlife Corridor, the greenbelt network that runs the length of the state and aims to provide safe migration routes for the Florida Panther and other animals.
Six of the seven parcels are in the Corridor.
Between the lines: This is the first time the governor and Cabinet have met since the unanimously-passed Florida Wildlife Corridor Act was signed into law, and the approval shows a bipartisan commitment to the environment.
Details: The Florida Wildlife Corridor Coalition says the six deals address key conservation issues:
Hardee Flatwoods preserves rare longleaf pine flatwoods and the headwaters of Charlie Creek, tributary of the Peace River.
Wedgworth Farms remains a working ranch while securing a vital linkage in the heart of the Corridor to unite the state's two largest watersheds.
Alico Ranch adds to the expansion of the adjacent Okaloacoochee Slough State Forest, a core territory for the Florida panther and a northern path from the Everglades.
Evergreen Timberco expands the adjacent Blackwater River State Forest, restores the historic longleaf pine ecosystem and protects the Coldwater Creek and Black Water River watersheds.
Corrigan Ranch expands Kissimmee Prairie Preserve State Park and protects one of the largest known populations of the Florida grasshopper sparrow — the most endangered bird in North America.
Cow Creek Ranch remains a working cattle ranch while protecting a corridor linkage on the east side of Lake Okeechobee.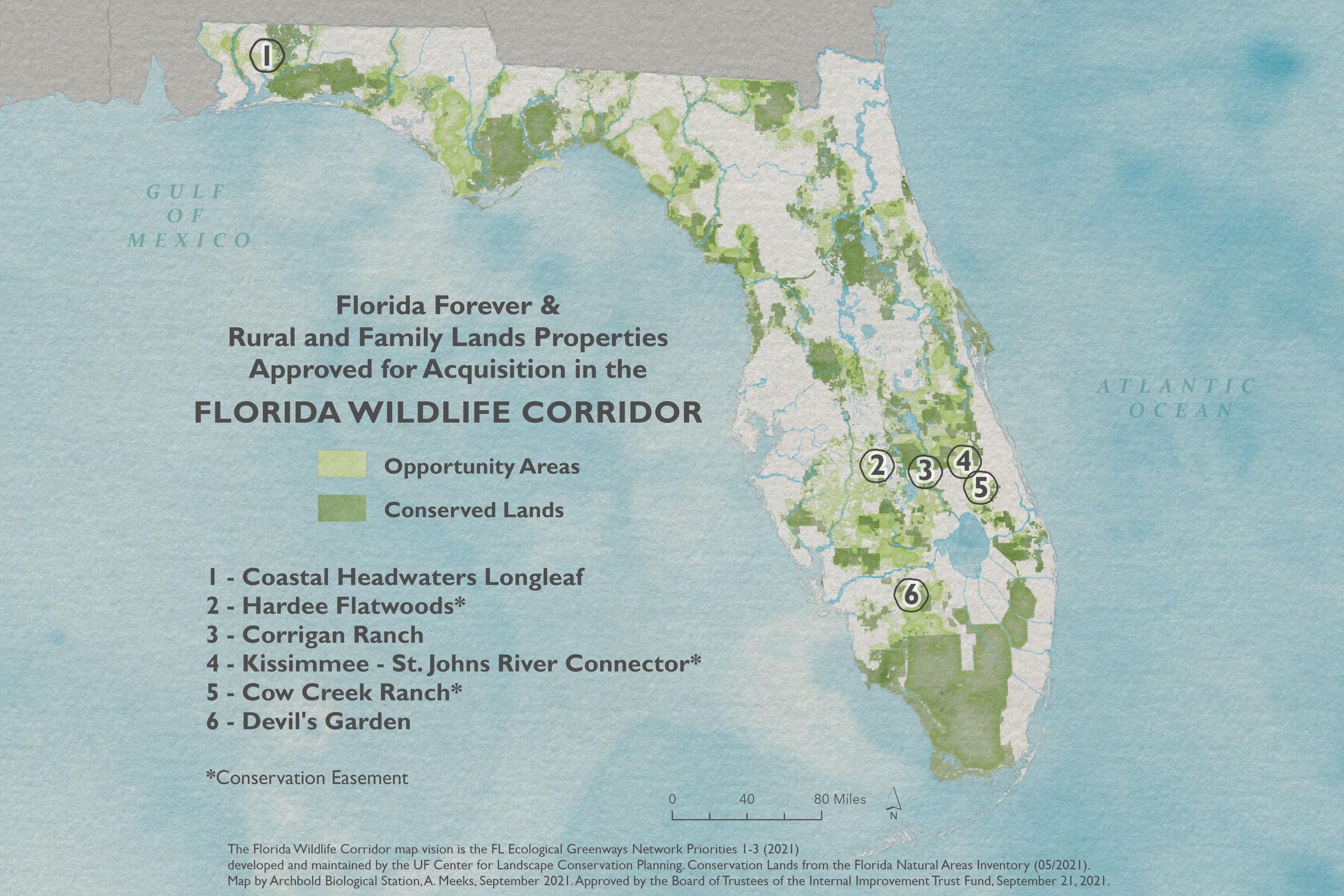 2. Hunt intensifies as Petito's body is ID'd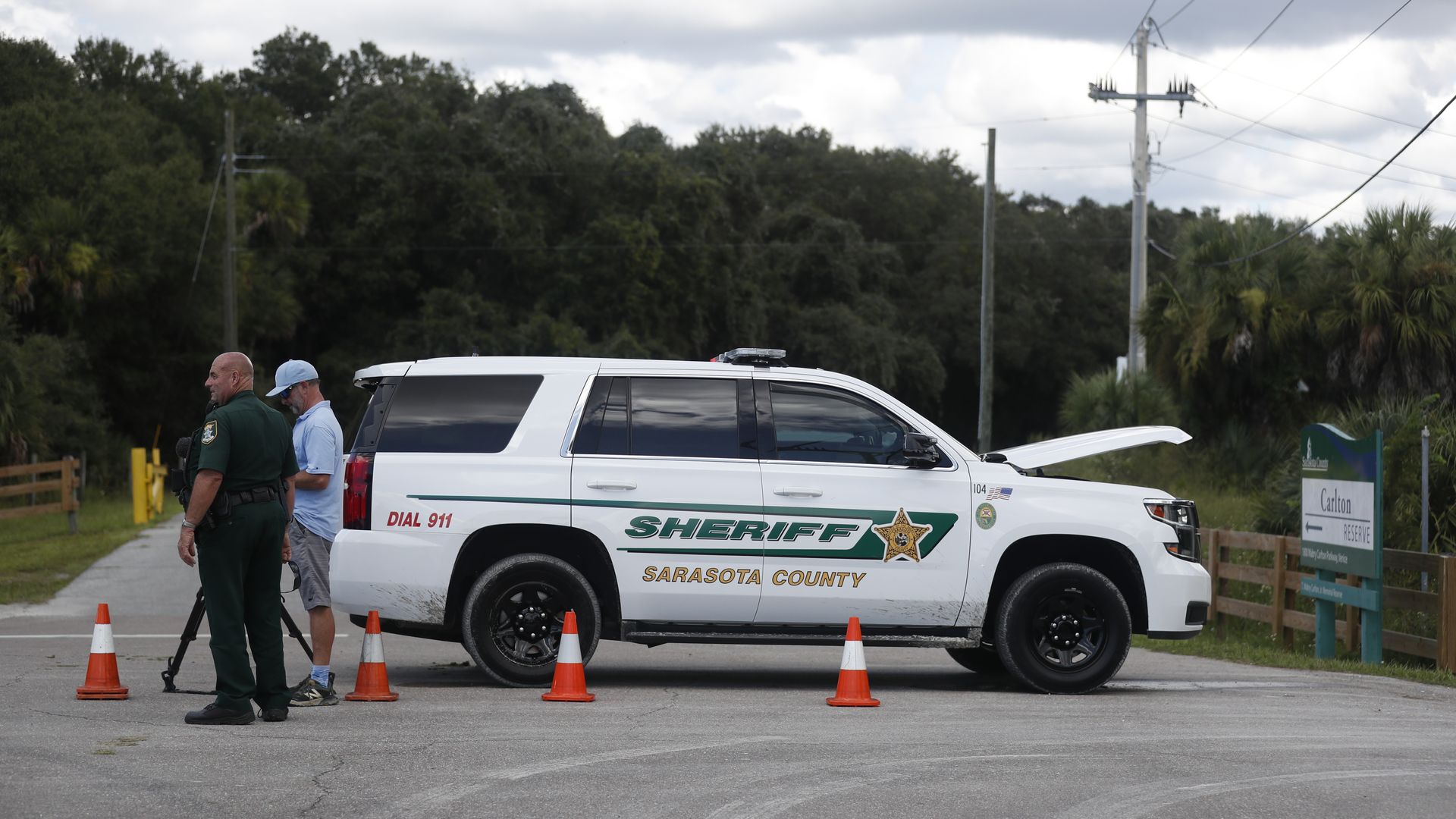 The body discovered Sunday in a primitive camping area near Wyoming's Grand Teton National Park is that of Gabby Petito, 22, whose disappearance captured the nation's attention, the FBI in Denver confirmed yesterday.
The coroner ruled homicide, but the cause of death is pending autopsy.
The local scene: Authorities continued searching a dense, swampy reserve in Sarasota County for Petito's fiancé Brian Laundrie, in what North Port police called for the first time a "criminal investigation."
Police used drones, dogs and ATVs to search the 25,000-acre slough for Laundrie.
The tract is the same parcel they searched this weekend on foot and Monday by air.
What they're saying: "Anyone with information concerning Mr. Laundrie's role in this matter or his current whereabouts should contact the FBI," said Michael Schneider, special agent in charge of the FBI Denver division.
Flashback: Police said Laundrie's parents last saw him a week ago, on Sept. 14. He told them he was going on a hike and drove a Ford Mustang to Myakkahatchee Creek Environmental Park, on the south side of Myakka River State Park.
Police have chased tips that Laundrie was seen in Mobile, Ala., and Baker, Fla., but their focus on the Carlton Reserve near North Port suggests evidence that Laundrie is still in that patch of wilderness.
Ben's thought bubble: A motivated hiker in moderate shape — with access to fresh water — could do 10 miles a day through that swamp. The reserve is adjacent to a state park, but the whole parcel is only 15 miles at its widest.
A hiker trying to, say, make it to the Florida Trail at Kissimmee Prairie could've been out of the reserve in a few hours, out of Myakka River State Park in a day, and connected with the Florida Trail by yesterday without crossing a busy road.
3. The Pulp: Lime after lime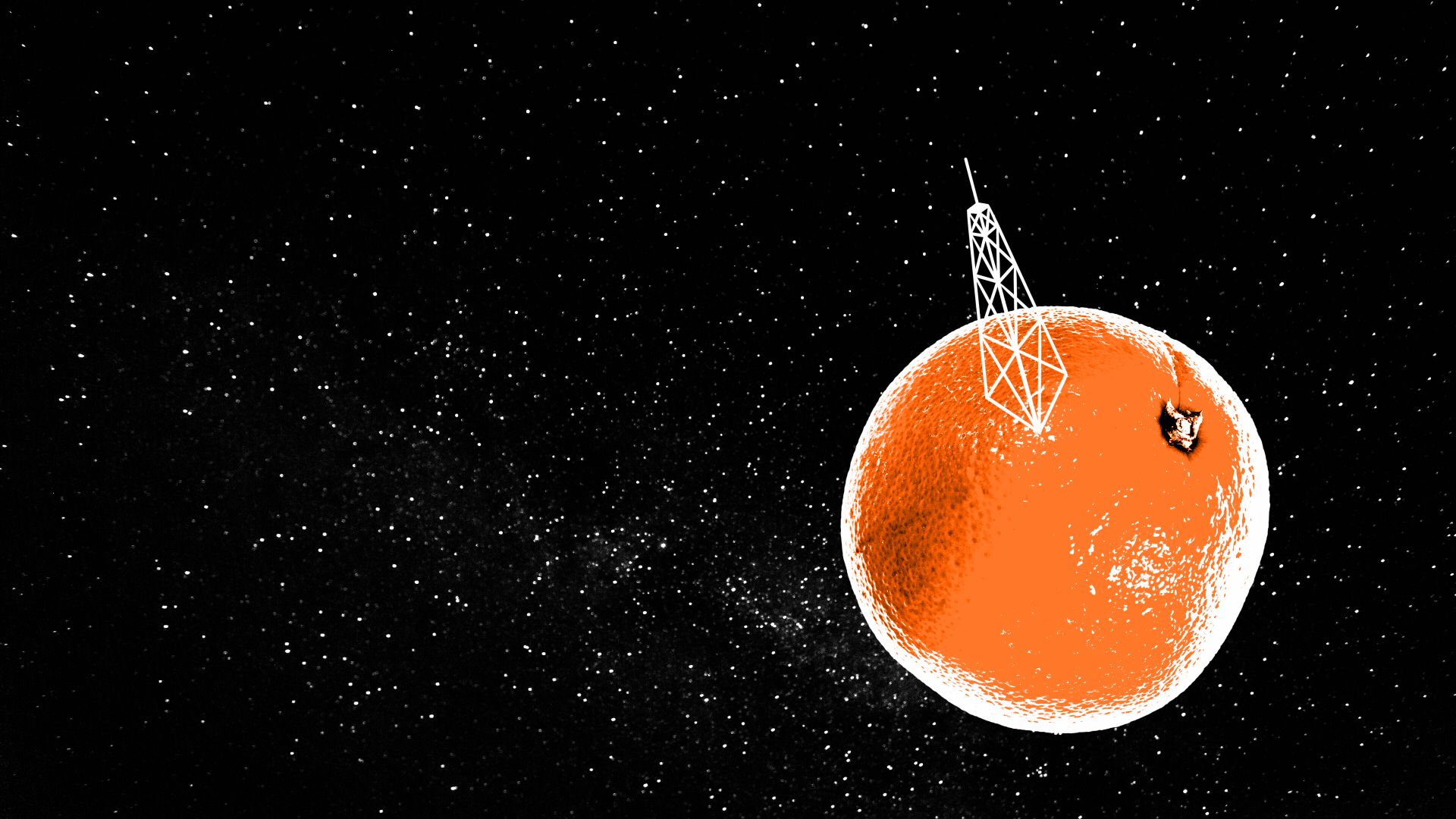 A federal judge has blocked Florida from enforcing a ban on so-called sanctuary cities, declaring portions of a law unconstitutional. (Tampa Bay Times)
🥼 Florida's new surgeon general expressed skepticism that vaccines could help end the pandemic and said he would "reject fear" as a public health strategy. (Creative Loafing)
🏡 An NPR investigation found that the U.S. Department of Housing and Urban Development sold more than 500 flood-risk homes in the past few years in Florida, with 112 of them in the greater Tampa Bay region. (WUSF)
🐊 A man they call the Gator Crusader is training rescued and re-homed alligators like dogs at Suncoast Primate Sanctuary. (Bay News 9)
4. Women-led startups that wow us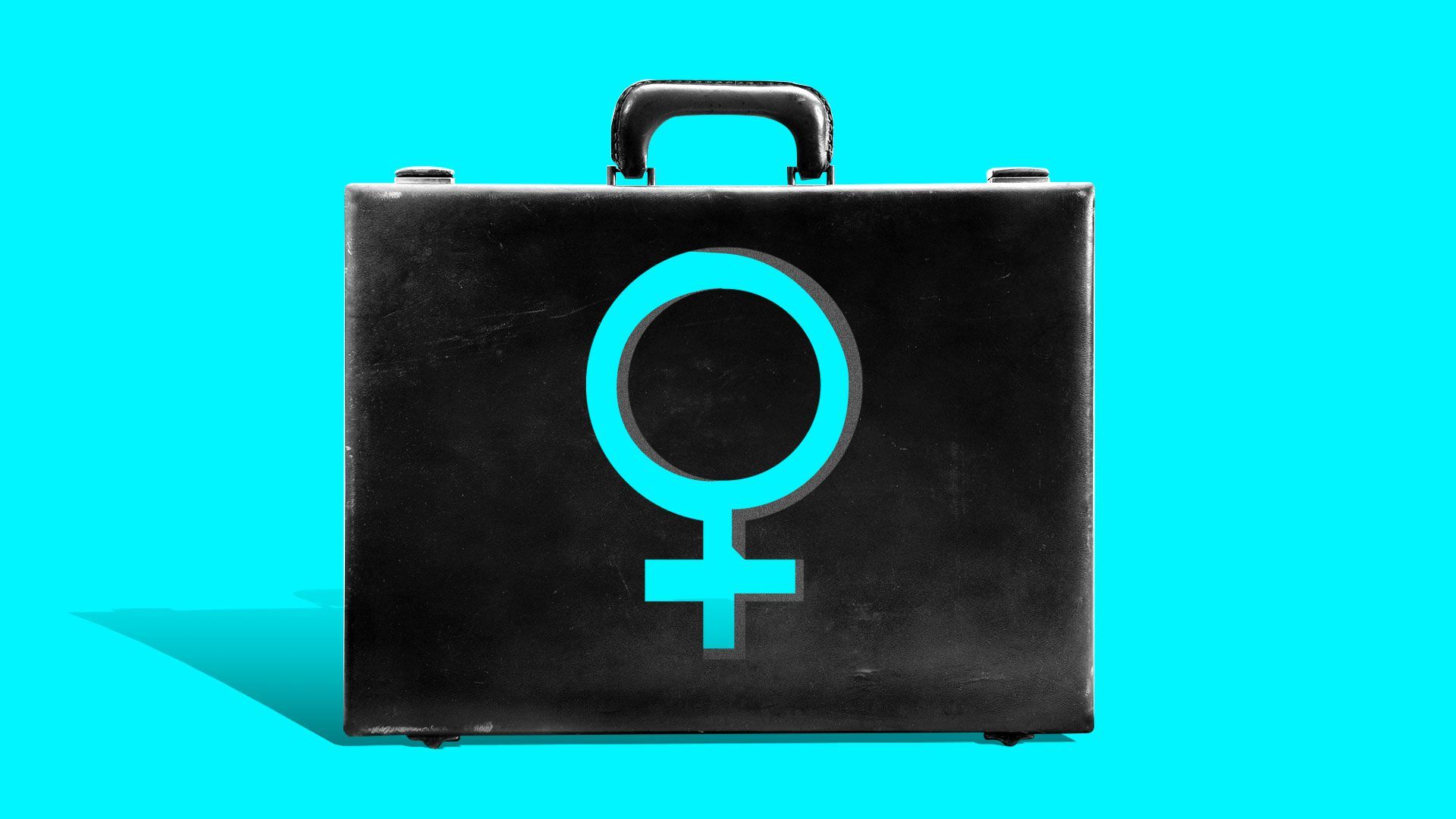 The Tampa Bay Wave unveiled its second TechWomen Rising cohort last week.
Here are a few of the most impressive local women-led companies:
RareGuru LLC
Leaders: Heather Barrow and her 14-year-old daughter, Claire, who are both diagnosed with hypophosphatasia, a rare genetic metabolic bone disorder. After struggling to find information and resources on the disorder, they felt forced to become the experts, or gurus.
Based in: Tampa
Concept: A mobile app connecting patients, caregivers and families living with a rare disease to foster a supportive community. The app uses real-time data on more than 7,000 diseases from leading agencies in the U.S. and Europe.
2. Gamerabble
Leader: Cecile Matthews
Based in: Pasco county
Concept: Connecting gamers of all ages and skill levels with coaches for personalized, one-on-one training worldwide.
3. fayVen
Leader: April Caldwell, who served 10 years in the U.S. Air Force as a dental laboratory technician before starting her own gourmet popcorn business. She then co-founded fayVen with husband and COO Aaron Caldwell.
Based in: Tampa
Concept: Designed to maximize unused space at venues by booking revenue-building mobile vendors and artisans.
Go deeper: Tampa Bay Inno has details on the rest of the cohort.
5. Rays keep us waiting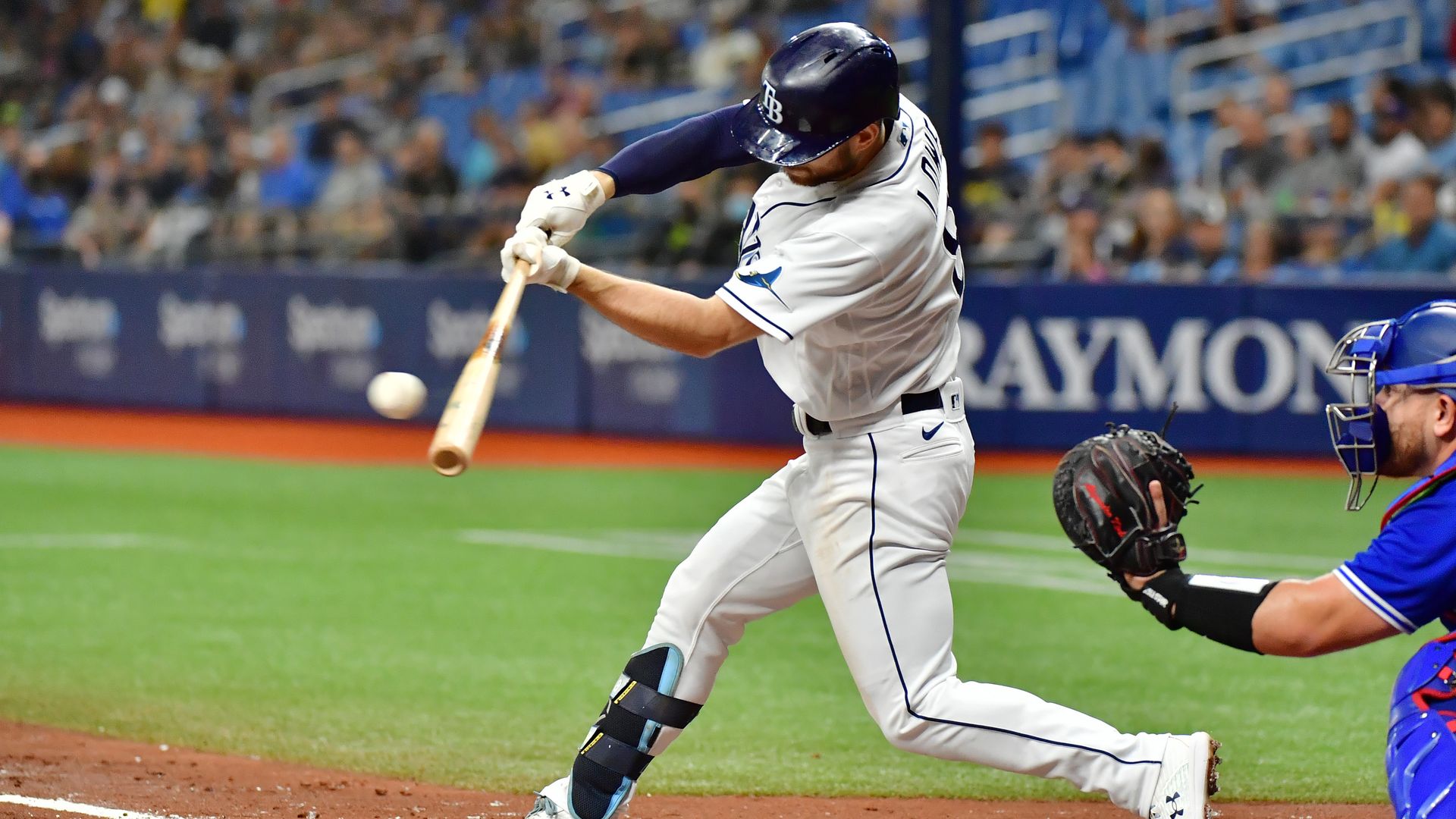 The Rays could've clinched a playoff berth at home for the first time since 2011 last night, but lost to Toronto, 4-2.
What's next: Four more home games left to lock in a playoff berth and celebrate at the Trop.