Axios Tampa Bay
November 30, 2022
Wednesday's here, friends.
⛱ Mostly sunny, with a calm and variable wind. 82/65.
🗑 Situational awareness: If every subscriber to this newsletter picked up one piece of litter this morning, we'd keep roughly 134,000 pieces of trash out of waterways.
Today's newsletter is 930 words, a 3.5-minute read.
1 big thing: Warren v. DeSantis underway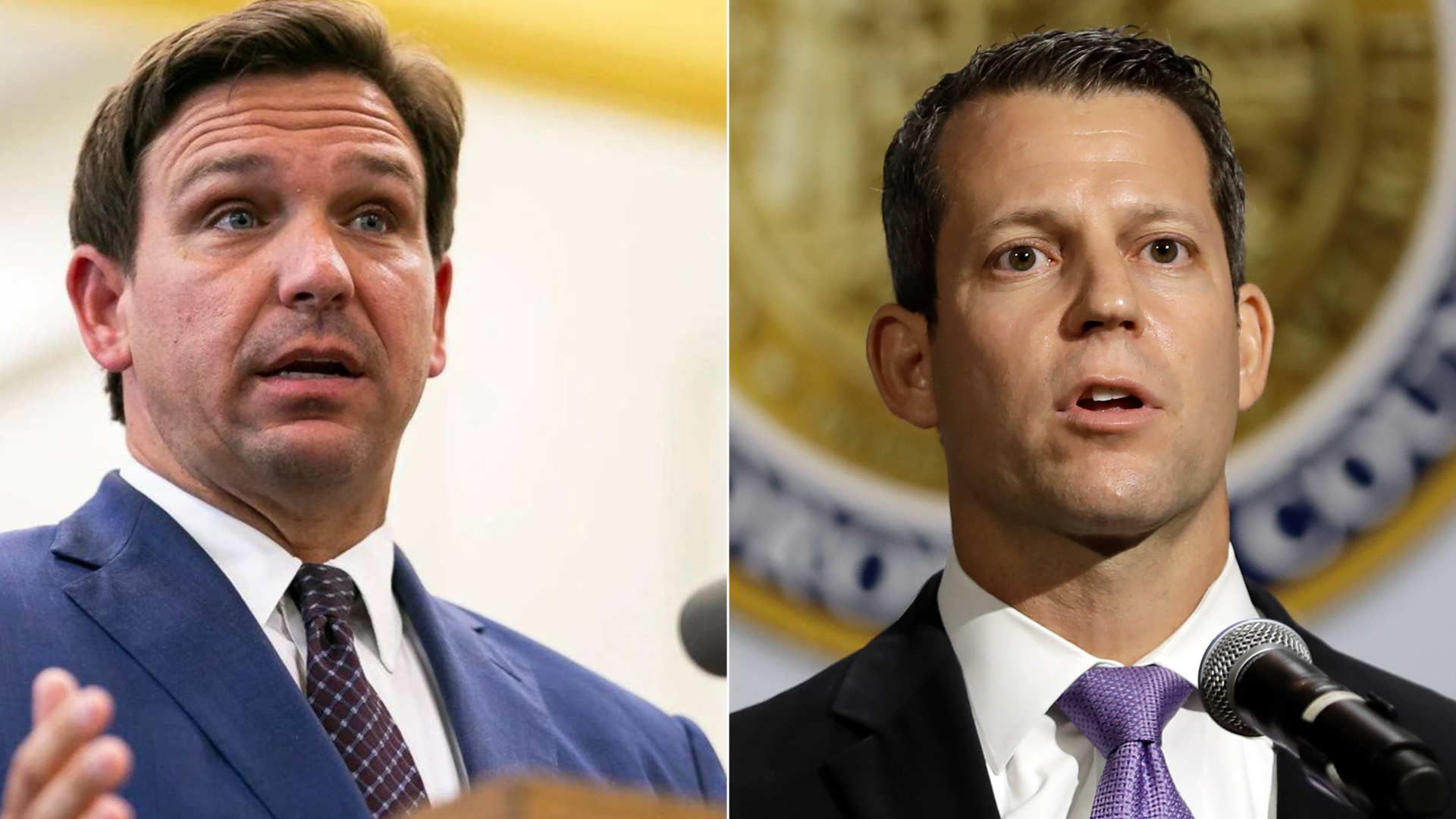 A memo drafted by the staff of Gov. Ron DeSantis listed a "leftist prosecutor is removed from a position of power"' as one of the "benefits" of ousting Hillsborough County State Attorney Andrew Warren.
And DeSantis' communications staff privately celebrated the more than $2 million in "totally free earned media" from Warren's suspension.
Driving the news: Those and other salient facts came out in federal court in Tallahassee yesterday as suspended State Attorney Warren tried to convince U.S. District Judge Robert L. Hinkle he was illegally removed from office.
Why it matters: It's the first time in recent history that a Florida governor has removed a state attorney from the job — and the battle over the limits of Gov. DeSantis' suspension authority has had a ripple effect across Tampa Bay.
Many local Democrats feared they could be next to lose their jobs for pushing back against DeSantis after Warren's removal, while some residents wondered if their votes actually mattered.
Catch up quick: DeSantis suspended Warren, a Democrat, at a political rally in August, accusing him of "incompetence and willful defiance as early as June 2021."
DeSantis said Warren was shirking his duty in part because he signed a pledge not to press charges against those receiving an abortion or their doctors, or families seeking treatment for transgender minors.
Warren sued DeSantis shortly after to get his job back, on the grounds of prosecutorial discretion and the First Amendment protection of free speech.
Warren's suit alleges that DeSantis didn't cite any conduct that would warrant a suspension and says the governor is retaliating against Warren for voicing positions that DeSantis opposes.
The latest: Warren took the witness stand after opening statements yesterday, telling the court he first learned of his suspension from an email sent by DeSantis' "public safety czar" Larry Keefe, the Tampa Bay Times reports.
2. Buy a house, get a boat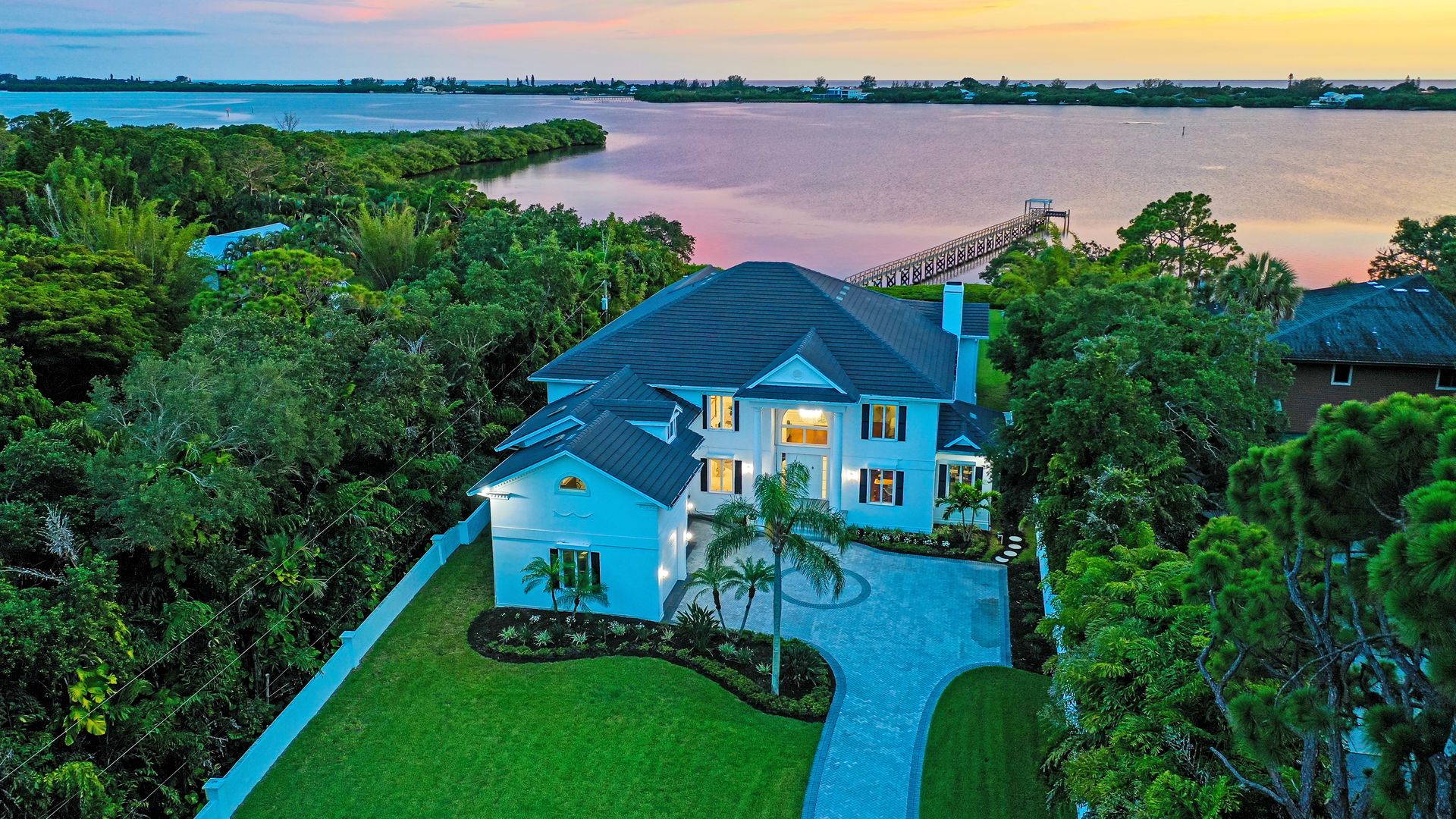 🚤 Add this one to the list of creative ways to try to sell a luxury home here.
What's happening: The seller of a 1.4-acre estate with an 8,383-square-foot mansion and 150 feet of frontage on Lemon Bay Preserve is offering to buy the buyer a boat — specifically, a Tahoe T-16 Bowrider Runabout boat, valued at about $22,000.
The property, at 1081 BayShore Drive in Englewood, is listed for $4.995 million and first went on the market in July.
What they're saying: "While this picture-perfect Florida estate is a gift, it is even better with the brand-new boat to park on the lift behind the home," listing agent Peter Laughlin said in an emailed statement.
Details: The 5-bedroom, 5-bath home — built with safety features like hurricane-rated sliding glass doors and roof clips — features 20-foot ceilings in the grand foyer, a gourmet kitchen, personal gym and a game room styled after the Boston bar in the television show "Cheers."
3. The Pulp: It's plain to me to seed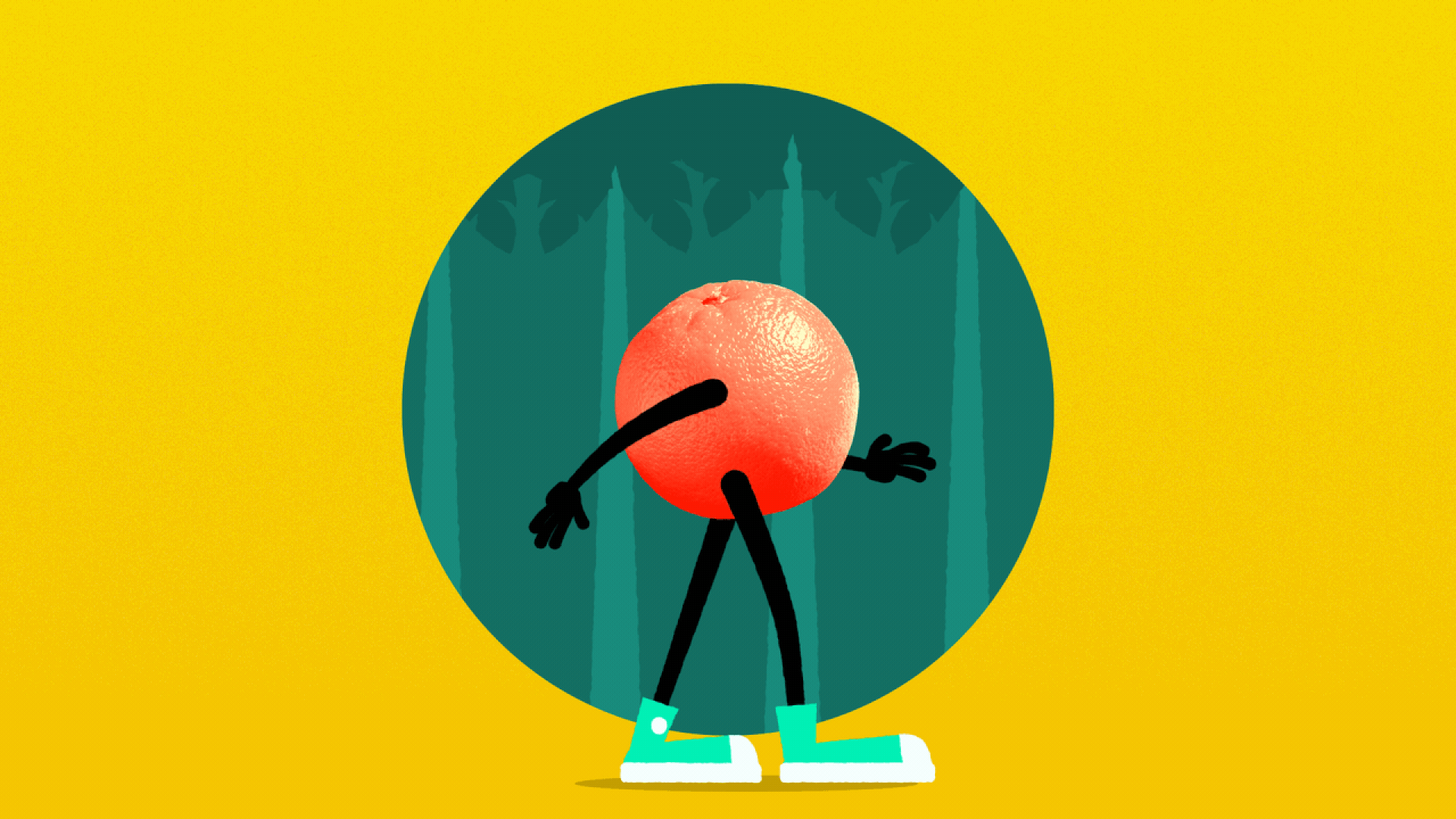 🚍 Hillsborough Area Regional Transit board members are considering whether to remove the transit agency's CEO while a legal team investigates allegations of a toxic workplace. (Creative Loafing)
🪦 A historic marker will be unveiled in Clearwater this weekend to mark a lost Black cemetery where at least 55 people are buried on the corner of Holt Avenue and Engman Street. (Tampa Bay Times)
🍷 Wine Mag's Best Beer Shops in the U.S. list includes 99 Bottles in Sarasota and Hawthorne Bottle Shoppe in St. Petersburg.
Quote du jour:
"If I have one request, please do better by your next superintendent; allow that individual to freely be the instructional leader focused on student achievement, not dragged into the quagmire of the political arena."
— Sarasota County School District superintendent Brennan Asplen in a
statement
Monday evening after the school board voted last week to consider
terminating his contract
. After a nearly five-hour meeting Tuesday, the board
voted
to authorize negotiations for Asplen's resignation.
4. 🎁 These are a few of our favorite things, 2022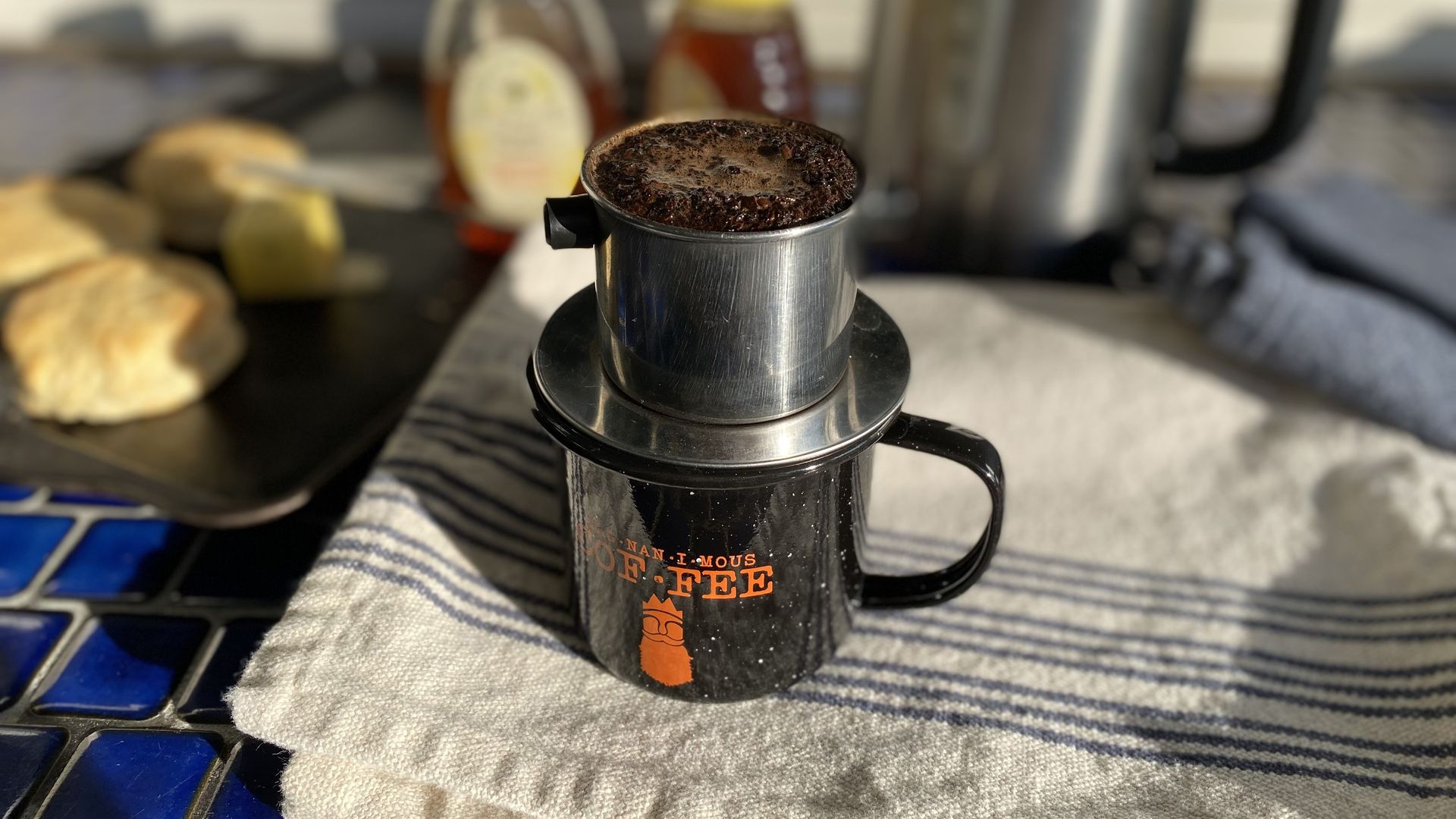 Reader, we know how hard it can be to find the perfect gift for that special someone.
So we thought we'd trot out the coolest, best and most useful things we found this year — one by one, now 'til Christmas — in hopes you'll find some inspiration.
☕️ Ben's leading off with a simple score: a Vietnamese-style single-cup drip coffee maker he found at Pearl River Mart in SoHo on a trip to New York.
Why it matters: I love the routine of making morning coffee — grinding beans, heating water, watching it steep — but for years I've left a half-carafe of coffee in my French press. I can only drink so much.
This little guy lets you make a cup at a time in pour-over fashion, and it's ready in four or five minutes.
💵 The upswing: This little contraption costs just $6.95, but it has brought me great joy.
Go deeper: Check out our guide to buying local for everyone in your life this holiday season.
Now hiring: New job openings
5. Name that flamingo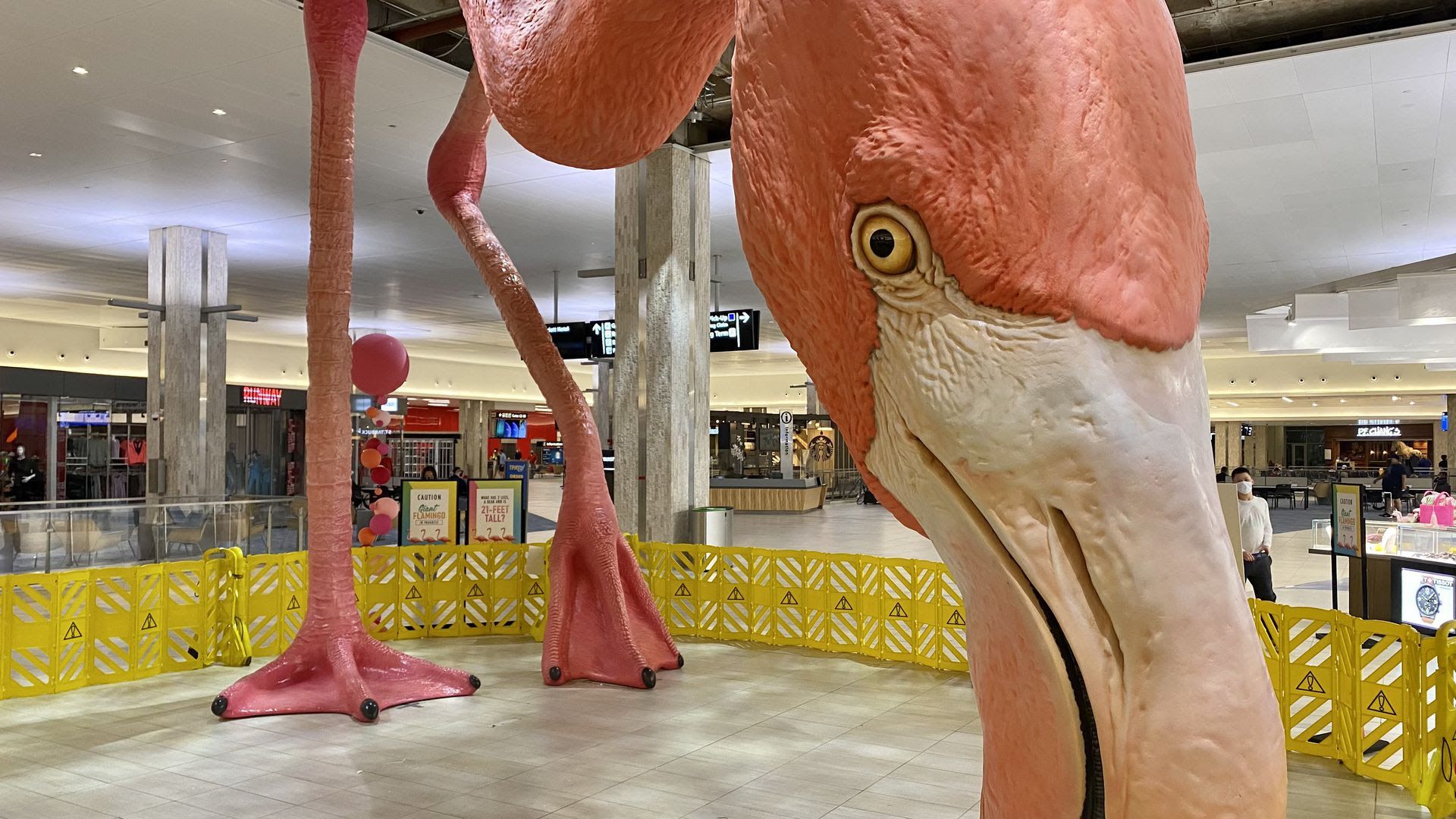 Tampa International Airport wants your help naming its giant flamingo.
What's happening: You have until Tuesday to submit a name for the 21-foot statue in the Main Terminal, created by artist Matthew Mazzotta.
The airport will select the top three names and let the public pick their favorite starting Dec. 12. The winning name will be revealed on Dec. 16 on TPA's social media accounts.
Plus: Along with the glory of naming the flamingo, the contest winner will also get …
Four nonstop, roundtrip tickets for themselves and three companions on Silver Airways.
A VIP Experience package to Busch Gardens, including four single-day admission tickets, four all-day dining passes, four Quick Queue Unlimited passes, and preferred parking.
Selene's suggestion: Tom Birdy.
Ben's suggestion: Mark Fidrych.
🗞 Selene is reading about this man who cannot stop lying.
📖 Ben is reading "Lost Children Archive" by Valeria Luiselli, the last of this semester's freshman humanities books, for those keeping up with Asher.
Tell Tom Birdy and Mark Fidrych to subscribe.
Today's newsletter was edited by Alexa Mencia and copy edited by Carlos Cunha.