Axios Tampa Bay
March 15, 2022
Welcome to Tuesday, Tampa Bay. Come here often?
🌩 Slight chance of thunderstorms this morning, then showers likely the rest of the day. 85/68.
Today's newsletter is 611 words, a 2.5-minute read.
1 big thing: The prodigal son returns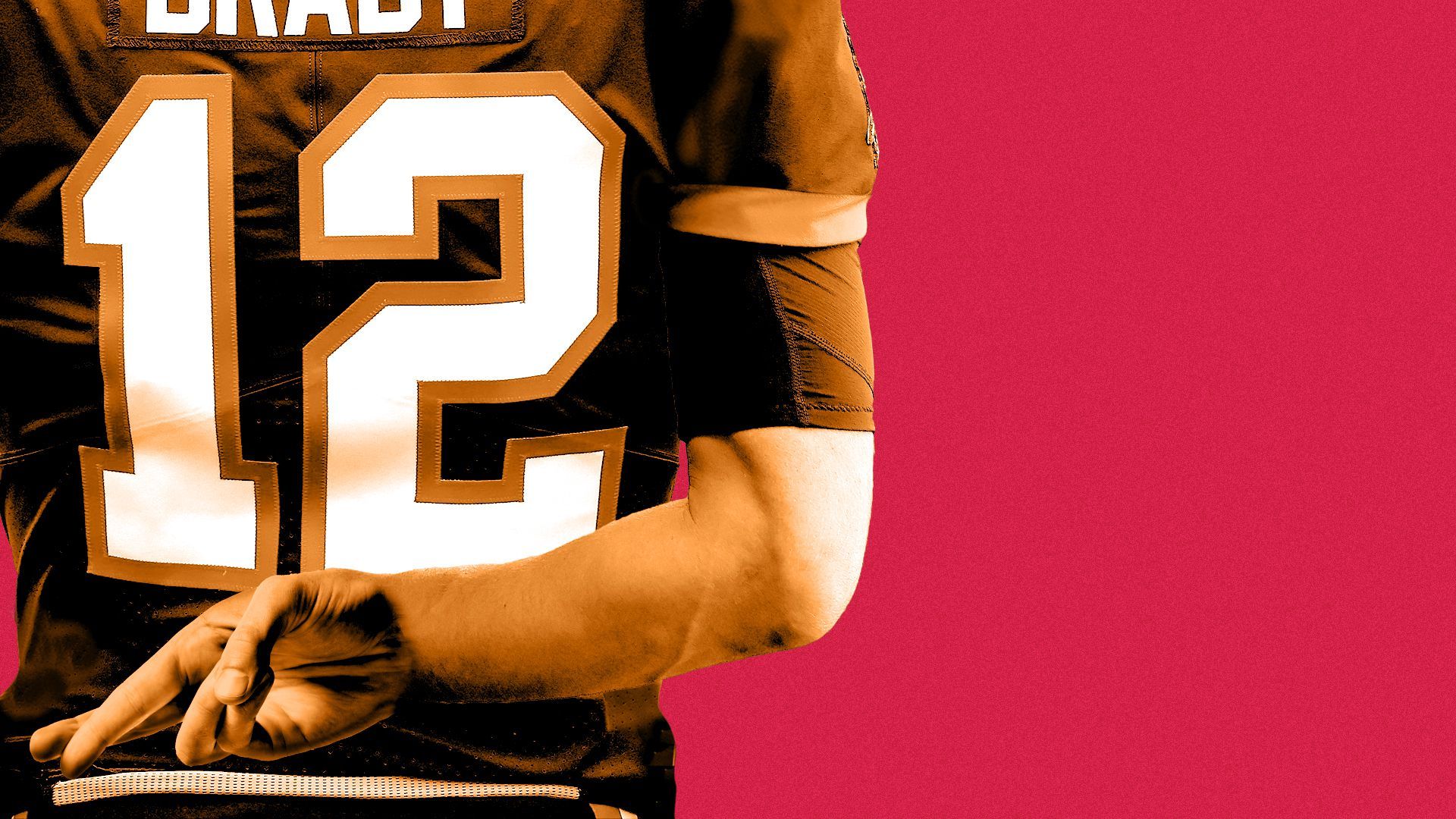 After 40 days in the desert of retirement, Football Jesus has risen.
ICYMI: Tom Brady announced Sunday night that he will be returning to the Buccaneers — less than two months after announcing his NFL retirement.
It was a surprise to everyone, but especially the person who paid $518,628 on Saturday for what was supposed to be Tom Brady's final TD pass football.
By the numbers: Brady is set to earn $25 million next season but has a history of reworking contracts to help his teams sign key players and contend for a Super Bowl.
Why it matters: The Bucs are now likely to lock in other star players who may not have stayed without Brady, including Rob Gronkowski and Ndamukong Suh.
The backdrop: Since retiring in early February, Brady has made numerous comments indicating a potential return. Heck, just days after calling it quits, he said "you never say never" in regards to un-retiring.
The bottom line: Via The Ringer, "Back in 2014, Brady said he would retire when he sucks, and he does not suck yet."
2. The Internet reacts to Brady's return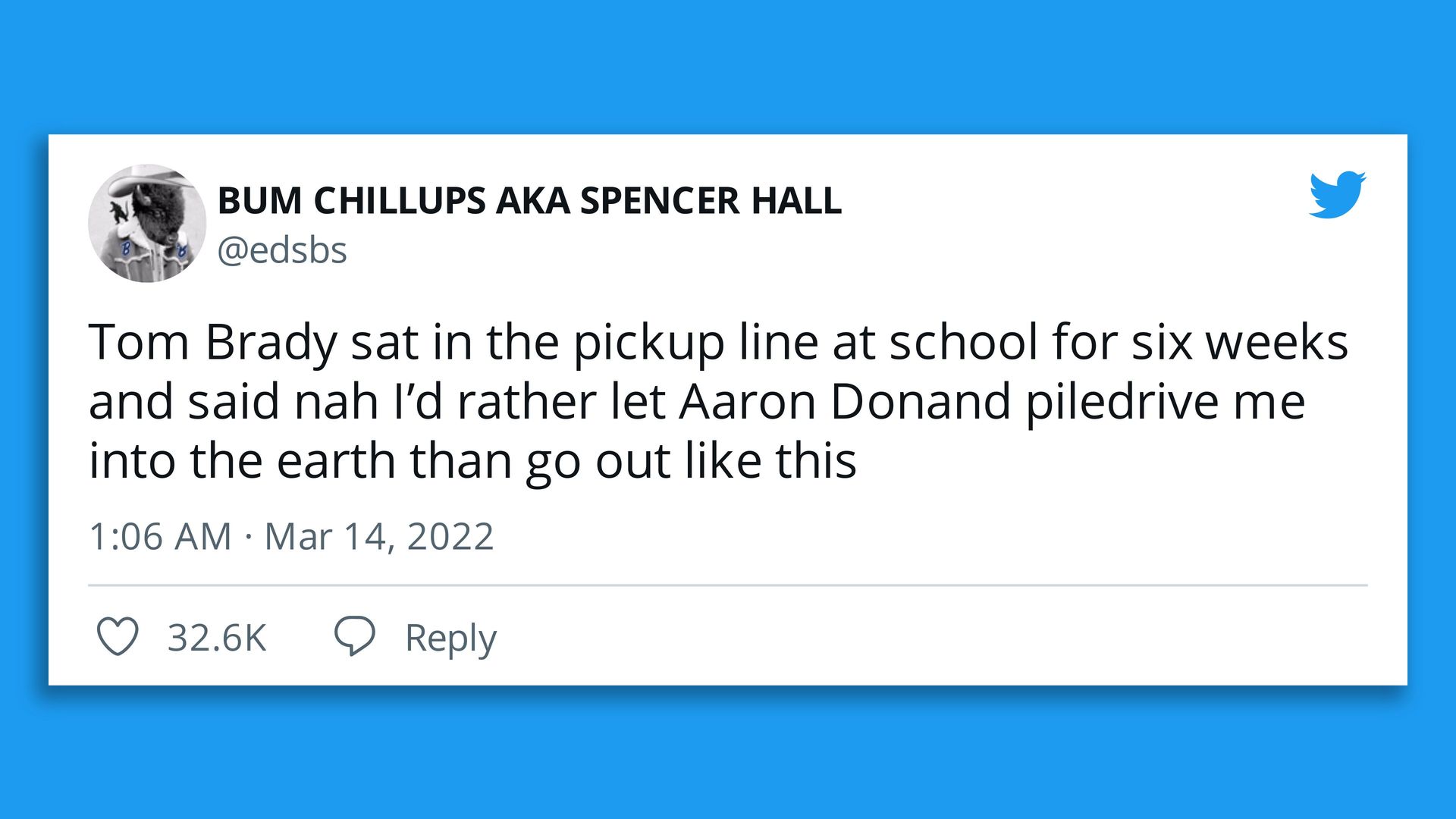 We rounded up some of the best reactions on Twitter.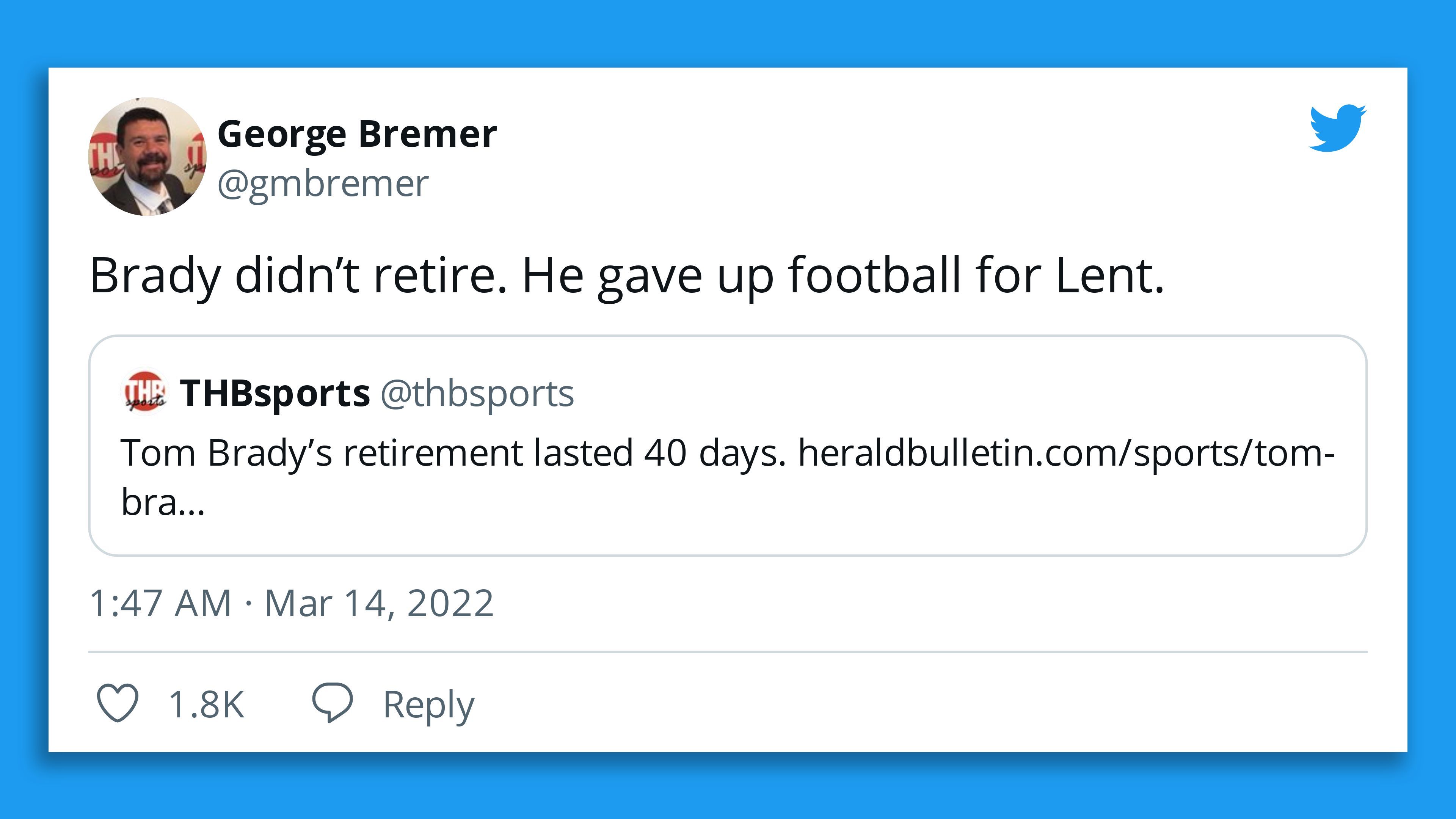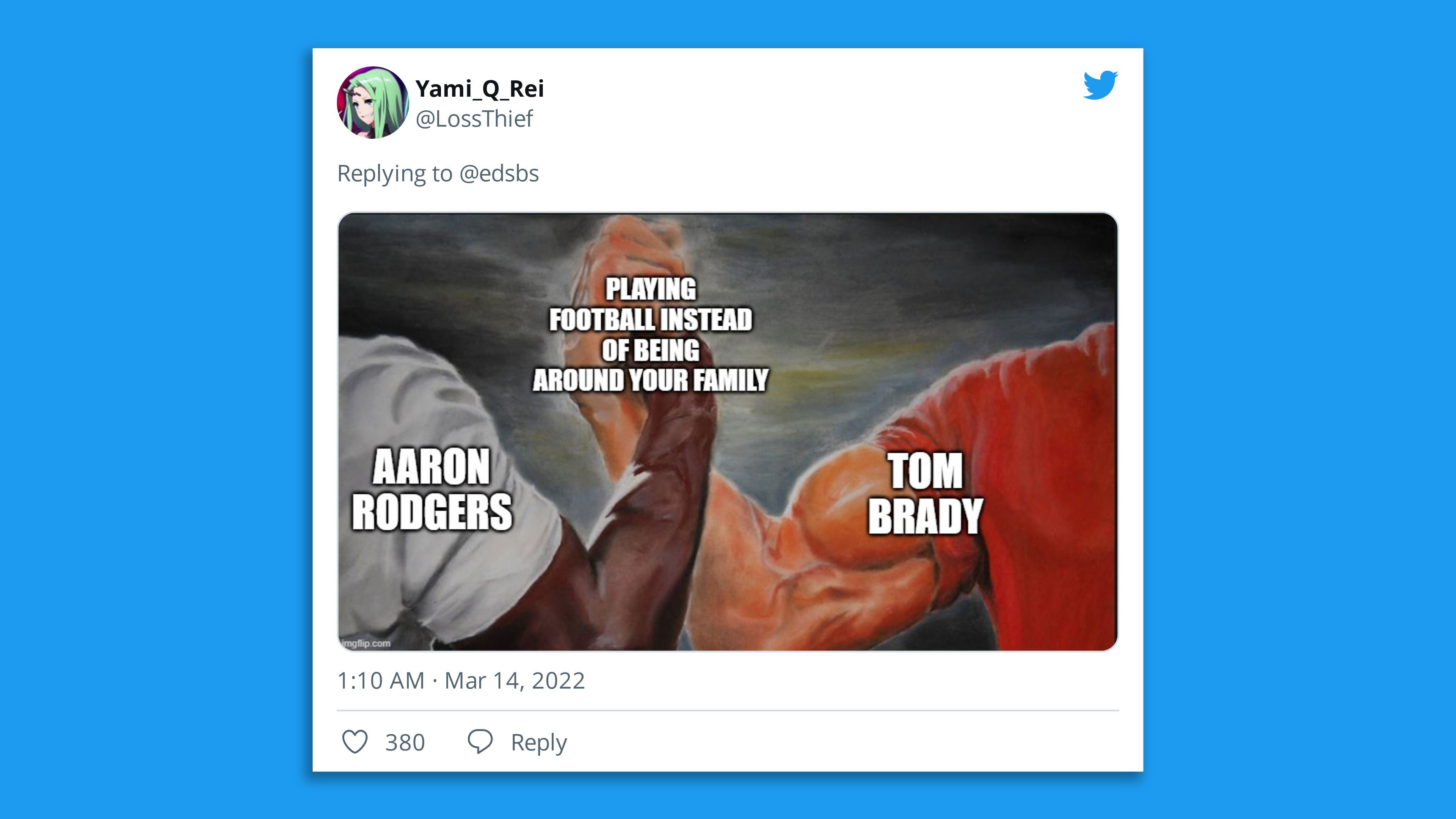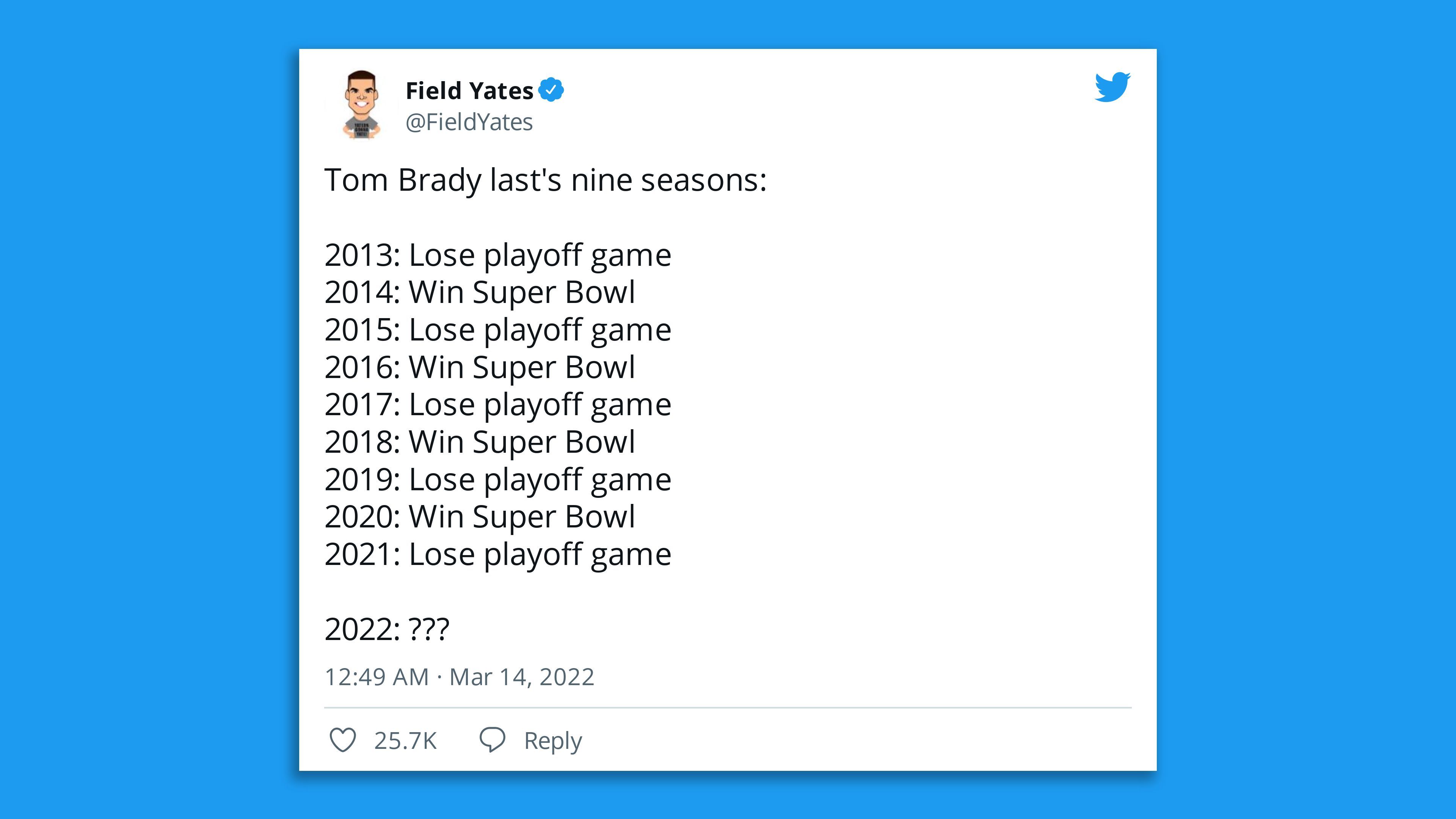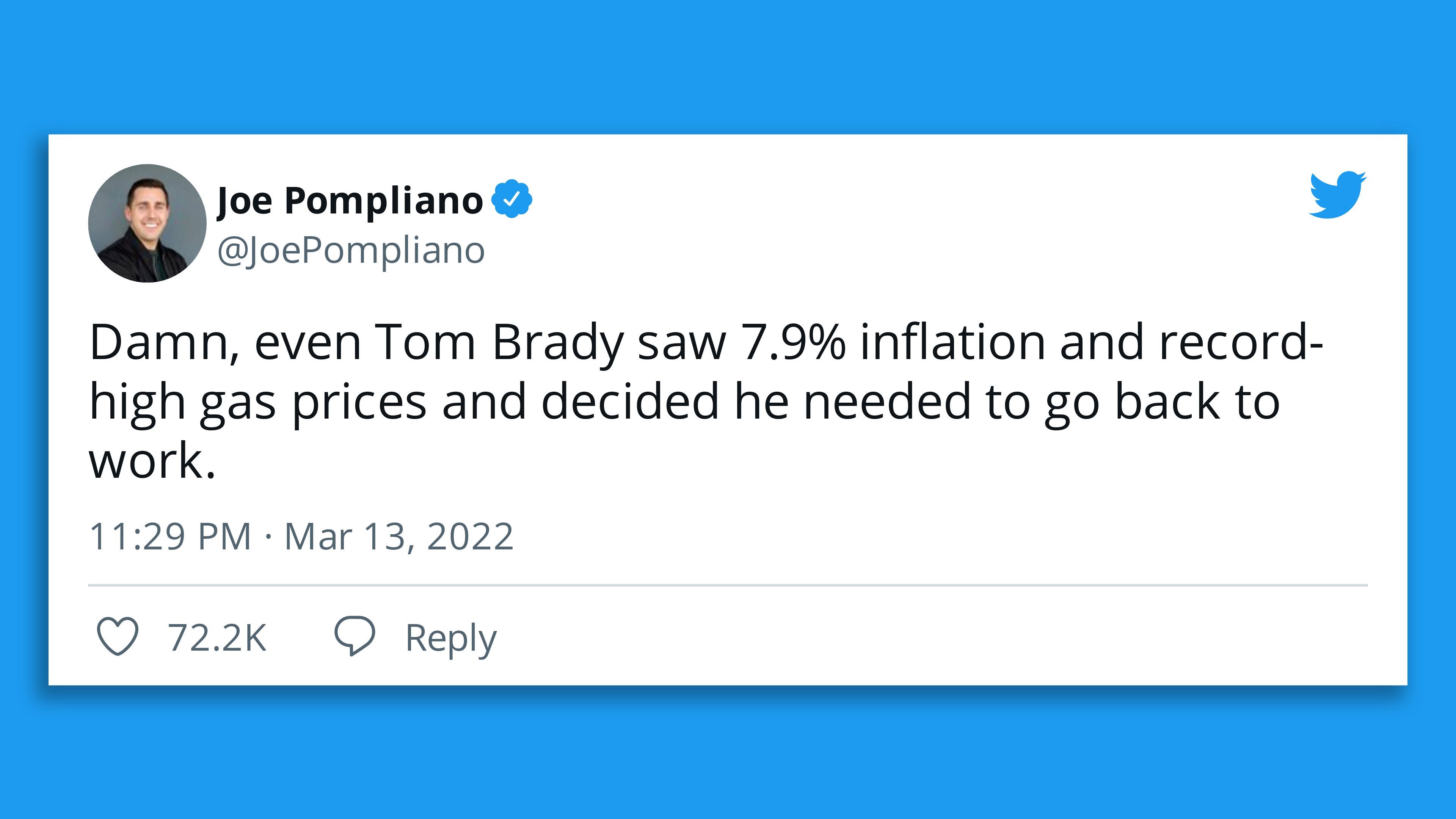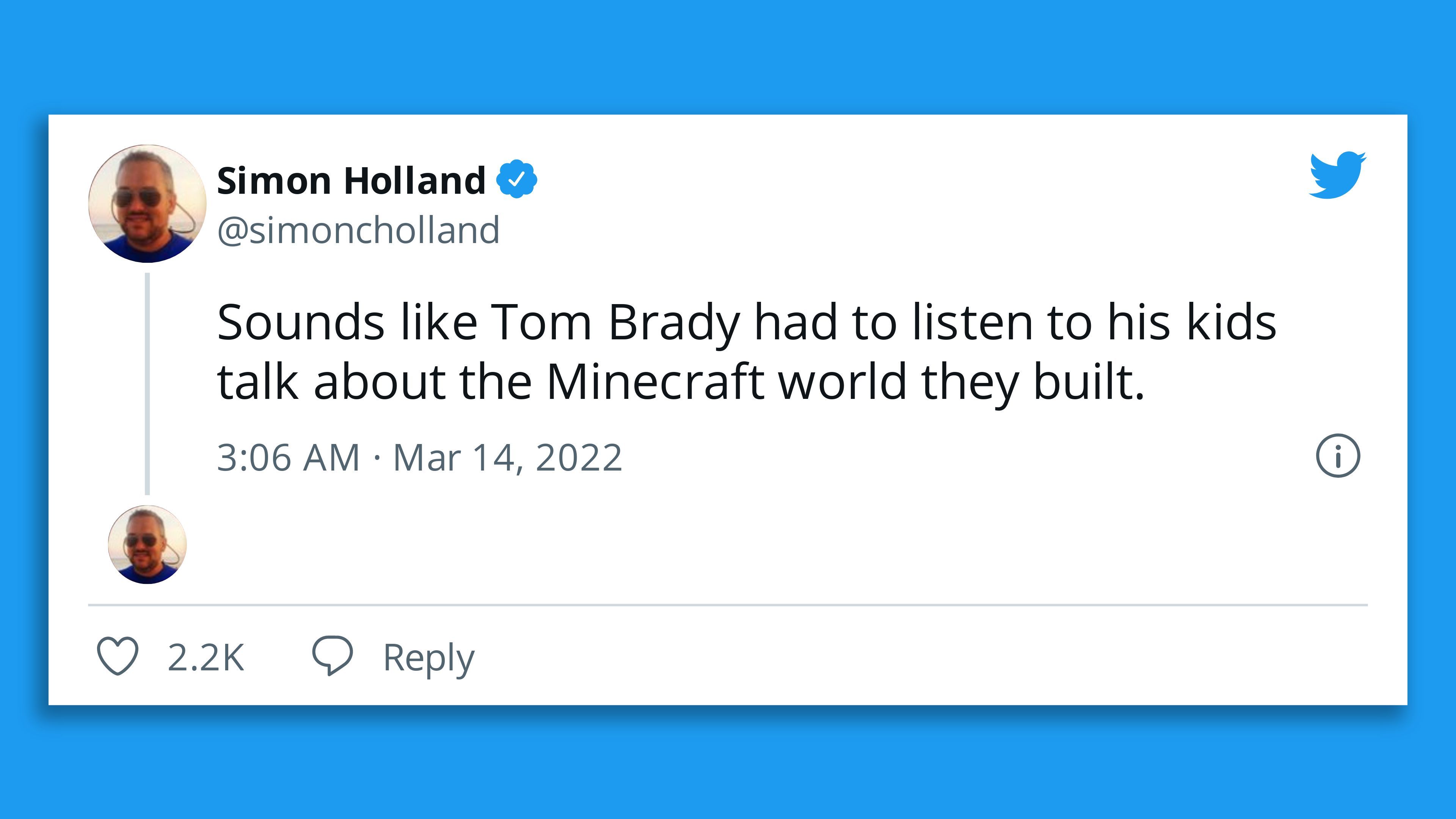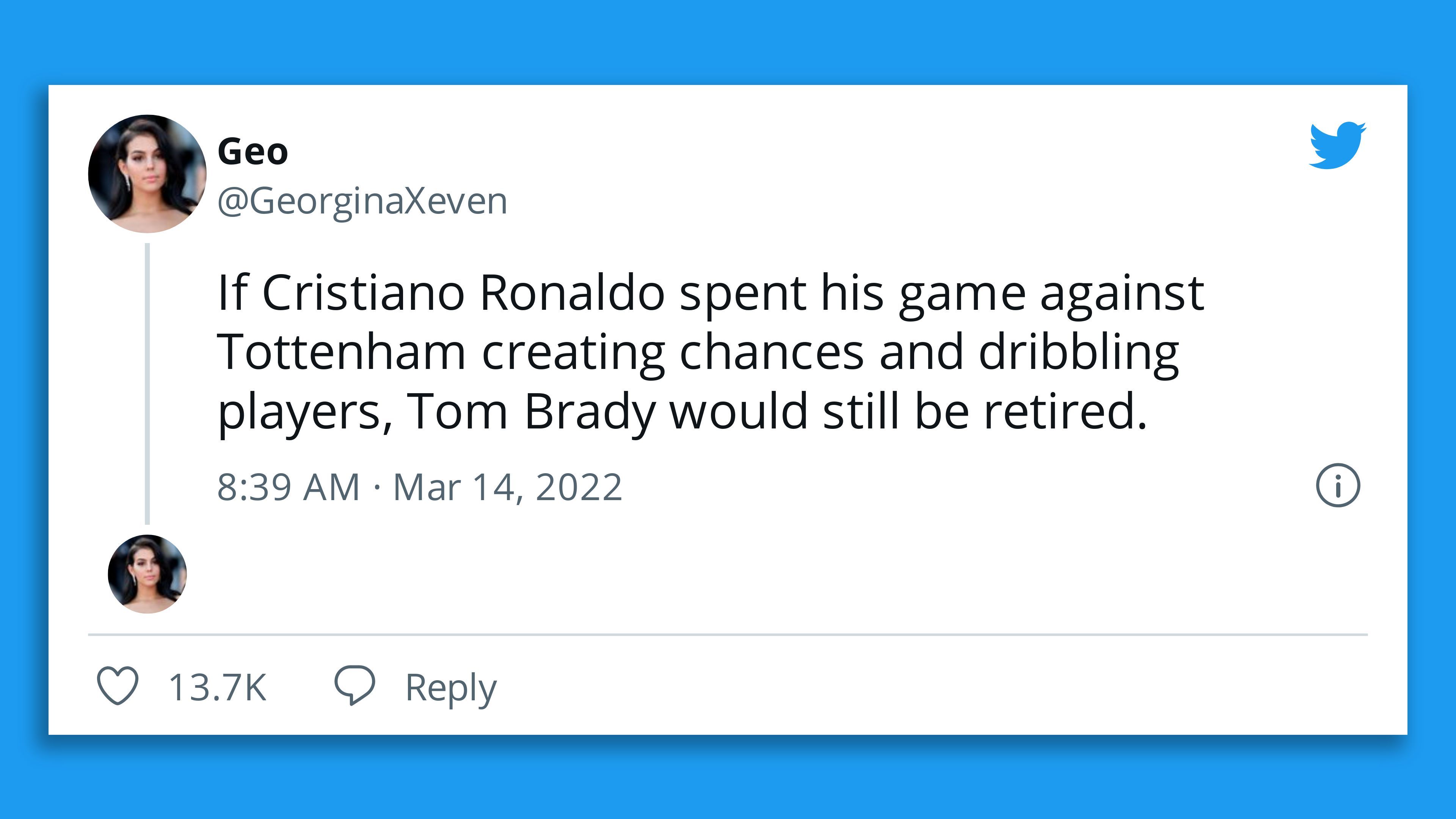 3. Dingfelder resigns from Tampa City Council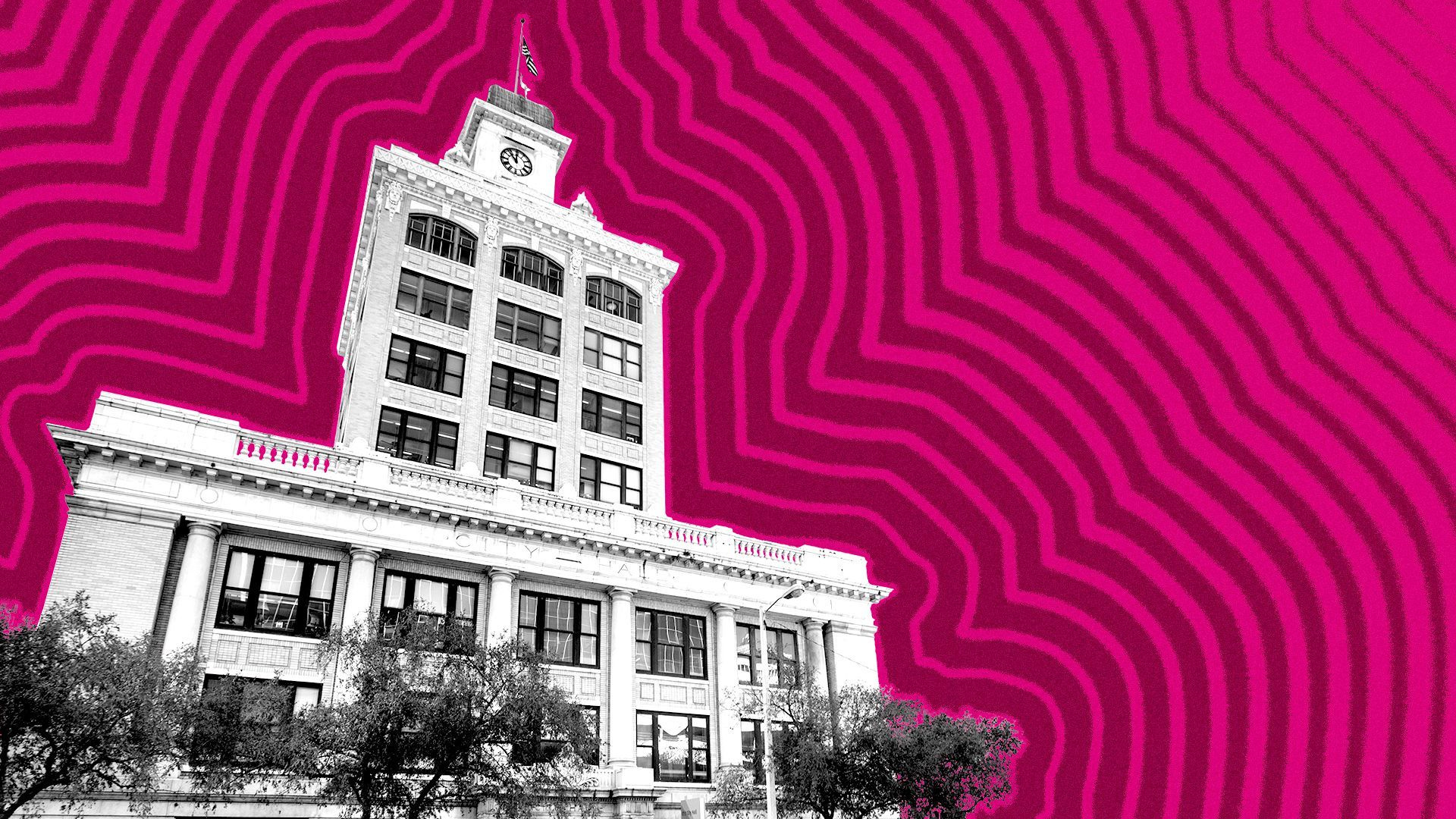 Tampa City Councilman John Dingfelder resigned his at-large seat last week and apologized publicly for engaging "in activities that were contrary to the spirit and intent of open government and transparency."
What's happening: The move was required to settle an ethics complaint and lawsuit filed by business consultant Stephen Michelini, who alleged that Dingfelder had not complied with the full scope of a public records request and that he had confronted Michelini on the matter outside council chambers.
"You did not deserve the treatment and embarrassment that I caused you in connection with the legitimate public records requests you made to my office," Dingfelder wrote in a letter to Michelini, per the Tampa Bay Business Journal.
Context: Since getting elected in 2019, Dingfelder, a lawyer and real estate broker, had emerged as a champion for anti-development neighborhoods south of Gandy Boulevard.
What's next: The city charter calls for his replacement to be decided by a majority vote of the remaining council members.
A new career can sweep you off your feet
4. The Pulp: When a mandarin loves a woman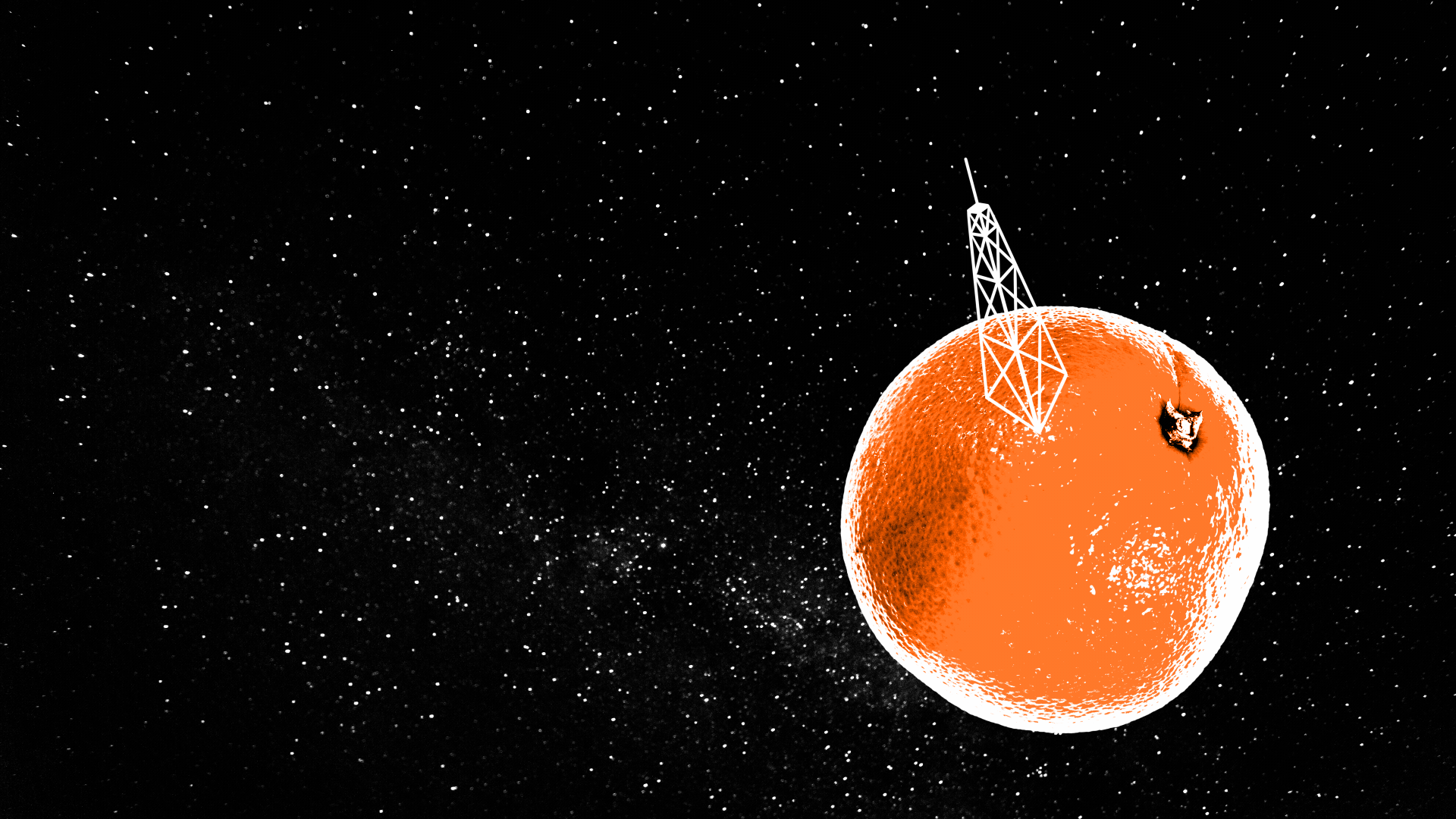 William Planes, a prominent 80-year-old Tarpon Springs businessman, is accused of trying to defraud an 88-year-old man. (Tampa Bay Times)
Two men were killed while changing a tire on the side of I-275 in Tampa when another driver fell asleep at the wheel and hit them, police said. (Associated Press)
A St. Petersburg woman faces battery charges after she allegedly shot her neighbor with a squirt gun. (WFLA)
[UNSUPPORTED BLOCK TYPE: header-three]
"I've stared, mouth open a little bit, thinking about what was here back in '09 versus what is here now. I mean, for goodness sake, there's a grocery store."
— SEC Commissioner Greg Sankey on changes in Downtown Tampa since the last time the conference tournament was held here, to the
Tampa Bay Business Journal
.
5. 100,000 DeSantis bucks to go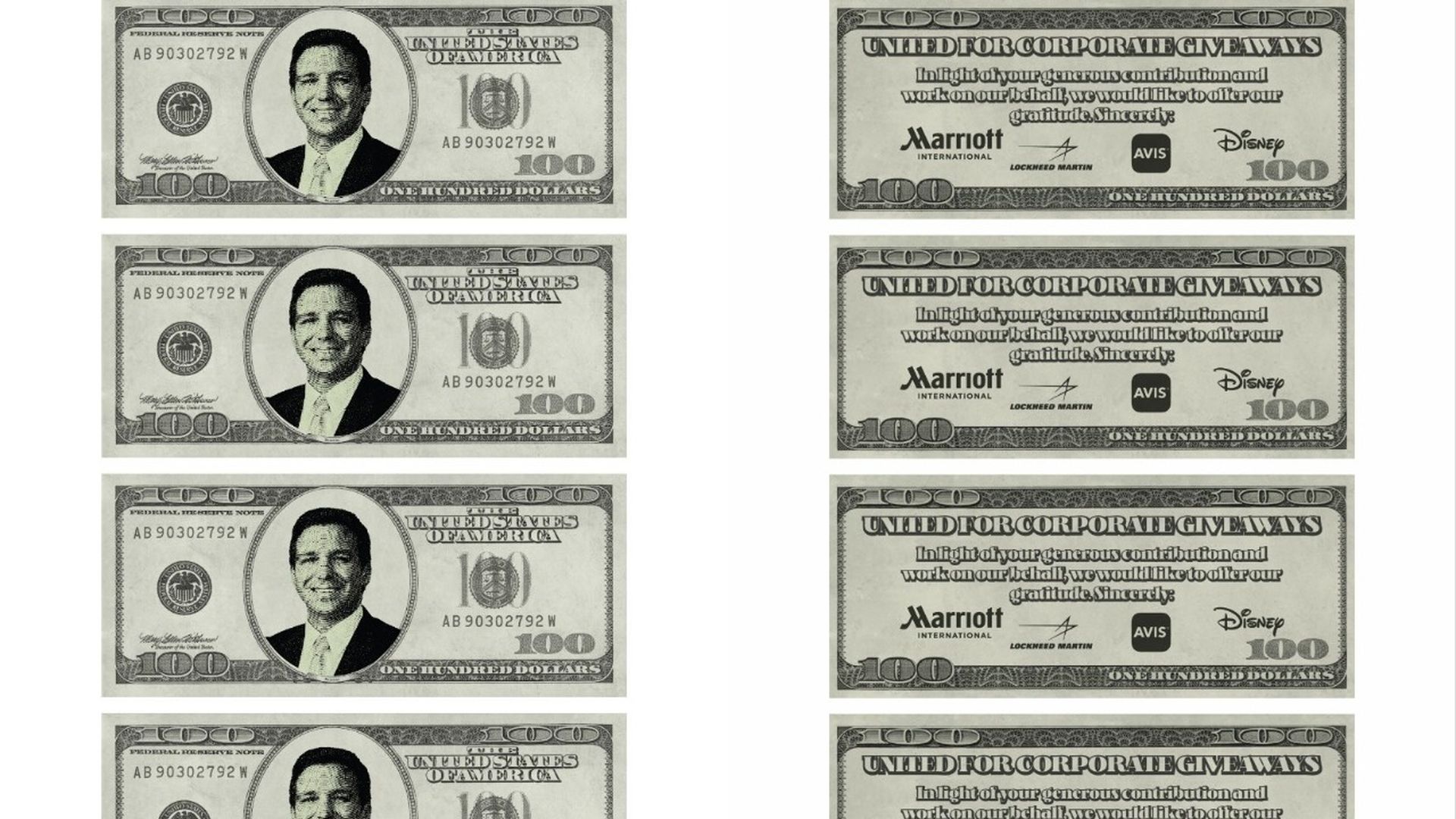 As Gov. Ron DeSantis closed out the legislative session in Tallahassee yesterday, fake $100 bills with his face and the names of Florida-based corporations rained down from the top of the Capitol rotunda.
State of play: Miami activist Thomas Kennedy told Axios he and a group of protesters interrupted DeSantis to raise awareness for bills that they say benefit the state's wealthiest corporations.
Kennedy pointed to the corporate tax refund that takes effect this year and the Local Business Protection Act headed to DeSantis' desk, which allows businesses to sue local governments that pass laws impacting at least 50% of their profits.
What he's saying: "We're trying to give a voice to the Floridians sick of the idiotic culture wars in Tallahassee instead of these legislators who aren't taking their jobs seriously and addressing material needs."