Axios Tampa Bay
October 20, 2021
☕️ Hi, Wednesday.
☀️ High of 87, low of 63 and mostly sunny today.
Today's newsletter is 960 words, a 3.5-minute read.
1 big thing: Environmentalists turn to cattle ranchers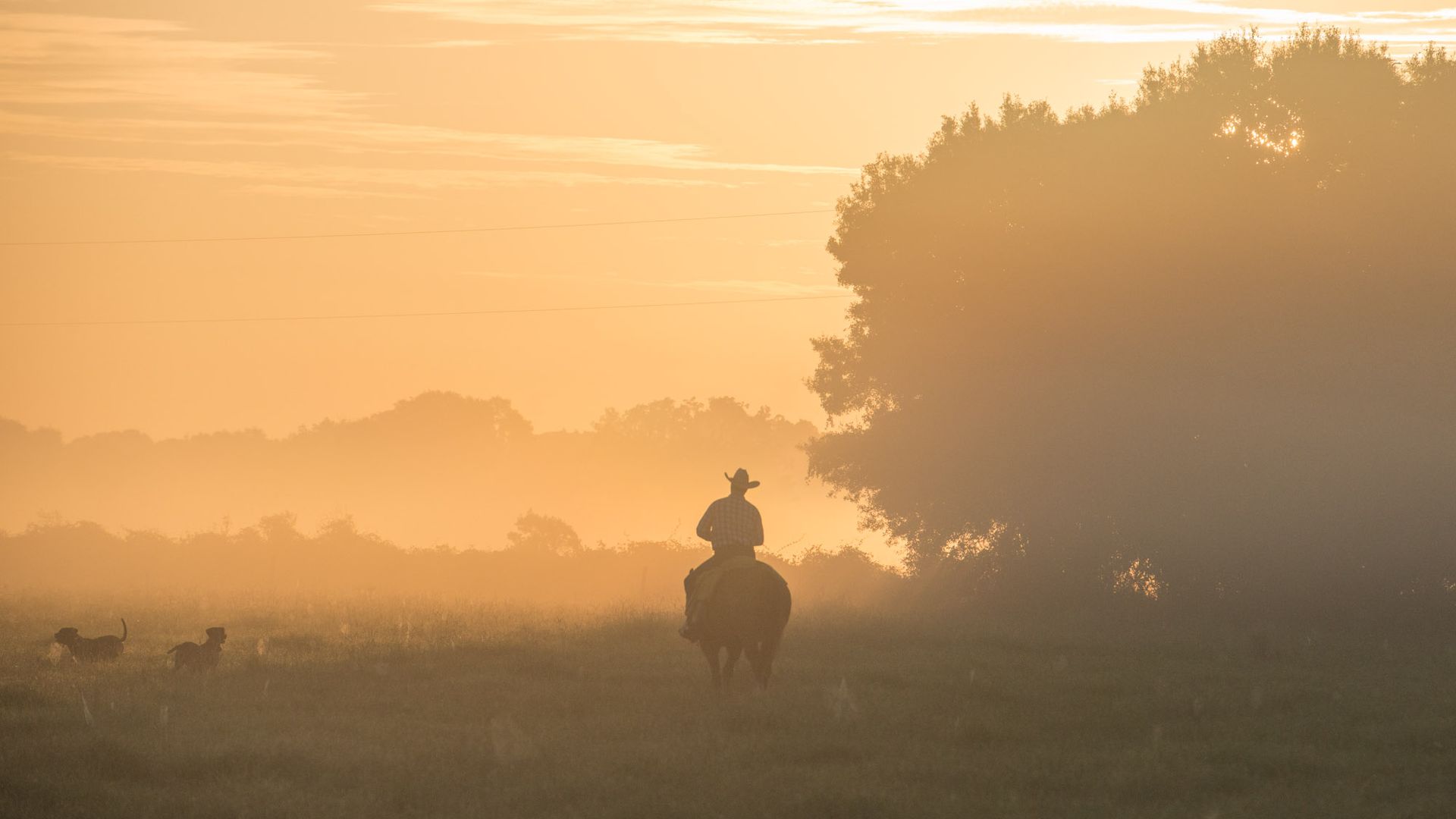 The Florida cowboy is a dying breed, but we need them to survive to keep Florida healthy.
Driving the news: Environmentalists want to help cattle ranchers preserve their swaths of land and be a line of defense against sprawling development, protecting watersheds and wildlife's habitat and migrations.
Flashback: Spaniard Juan Ponce de Leon brought cattle when he landed at Charlotte Harbor in 1521, his second trip to La Florida. He came under attack, but four heifers and a bull fled into the scrub — and thus were cows introduced to America.
Yes, but: Those 5 million acres of ranches — covered by wetlands, forests and prairies that are home to threatened animals — are increasingly coveted by developers as more people move here.
The higher the value of the land, the harder it is to hang onto a difficult and risky line of work.
Some 175,000 acres of agricultural and native land are lost each year to development, which some have predicted will cover more than a third of the state by 2050.
So environmentalists are trying to find ways to funnel government money to ranchers to help them continue to make a living.
The big picture: Last month, Gov. Ron DeSantis and the Florida Cabinet approved spending $50 million on land preservation deals for seven parcels covering almost 20,000 acres — including Corrigan Ranch and Cow Creek Ranch in South Florida.
The environmental goal: To preserve links through the Florida Wildlife Corridor, the green veins that run the length of the state and serve as migration routes for the Florida panther and other animals.
What they're saying: "We've got to keep these ranchlands intact somehow," Julie Morris, with the National Wildlife Refuge Foundation, told Pittman. "They're keeping Florida green."
2. Welch and Blackmon square off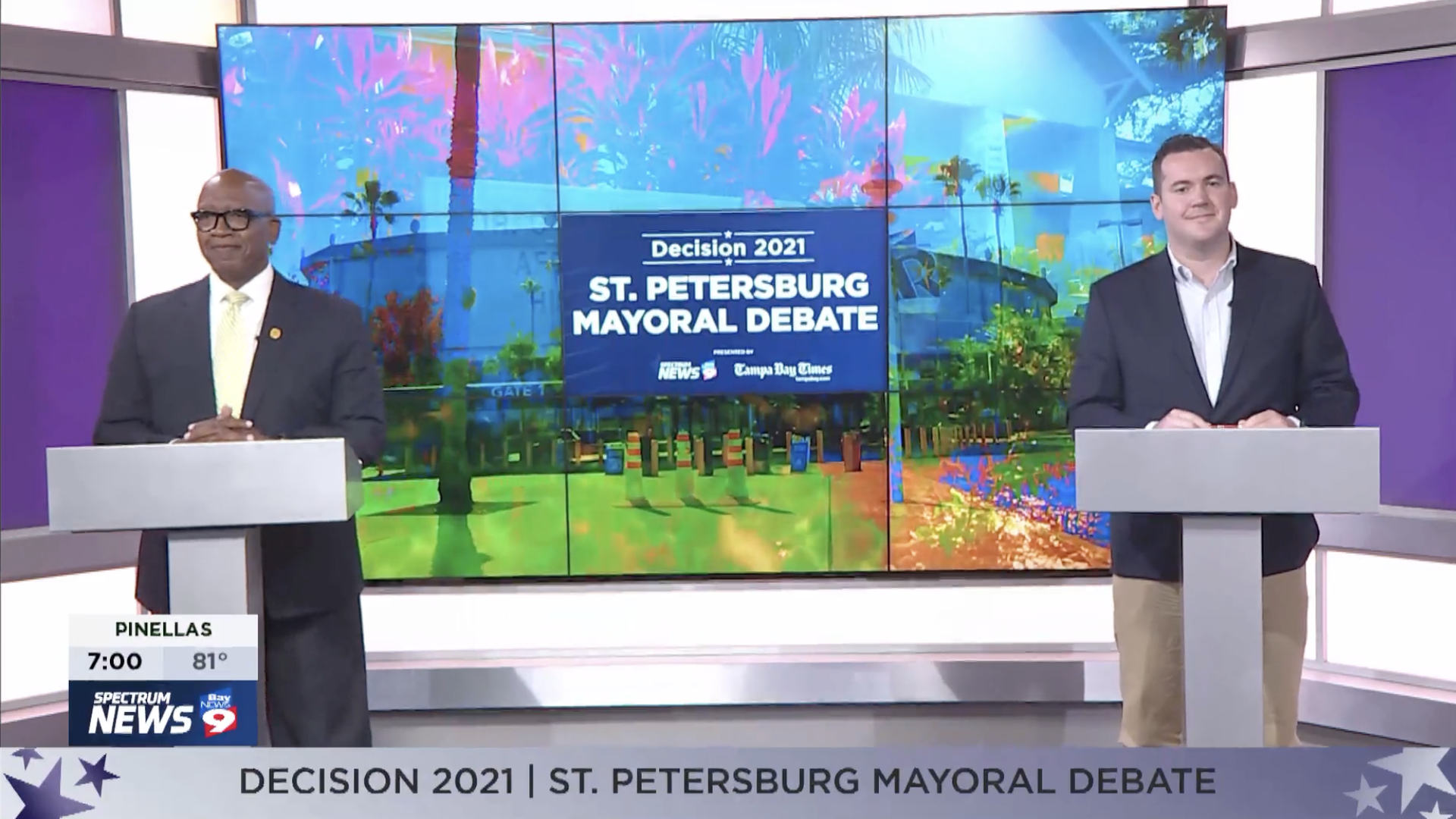 Last night's mayoral debate was the spiciest one yet.
Why it matters: While Ken Welch and Robert Blackmon went tit for tat about endorsements, track records and controversies, we kept track of the promises they're making to St. Pete.
Climbing homicide rate: Blackmon said that, in the short term, St. Pete needs more policing. Long term, he stressed more economic opportunities for young people and named the St. Petersburg Science Center as a place to grow those opportunities.
Welch retorted that the Science Center is miles away from problem areas. He said he's already combating the problem with youth summits and plans to upgrade community centers.
Rising housing costs: Welch said he'd aggressively draw down the $100 million the housing trust fund acquired to get more people in affordable housing, and he'd get the NTM1 zoning for duplexes and triplexes moved through city council.
Blackmon wants to "get people off the rental rollercoaster" with a city-backed mortgage program and focus on buying old condo units for affordable housing.
Charter Amendment 1, which would change the way City Council is elected: Blackmon is undecided. Welch votes no.
Streetside dining return: Welch said he wants a cost-benefit analysis. Blackmon would bring it back with a much larger permit fee.
Electric scooters: Blackmon said he's never ridden one and wants to use income from scooters to fund better transportation efforts.
When asked if he'd ridden a scooter, Welch responded, "I ride a Harley, so no." He said the city needs more multimodal options.
3. Still booming: Second-highest spike among metros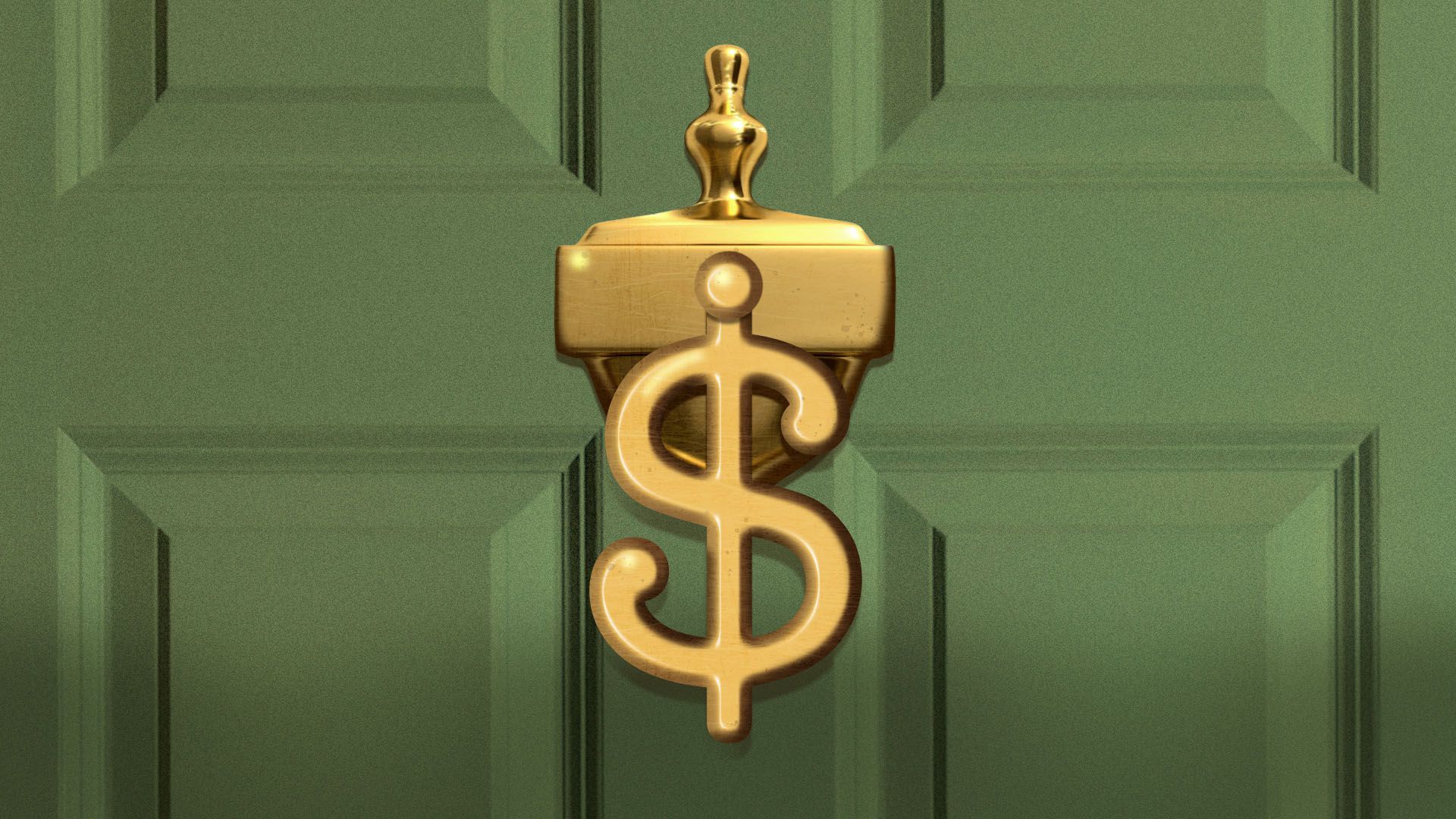 Typical Tampa Bay-area home values rose again at the second-highest monthly rate in the country, according to Zillow's latest Monthly Report.
The average home sold for $310,378 in September, up 2.6% from August and 27.7% from last year.
🏘 Available housing increased a half percent since August but is well below the pre-pandemic levels of September 2019.
Of note: The typical rent here is $1,931, up 25.7% since last year.
That's the highest increase of all top 50 metro areas.
4. The Pulp: Mimosa-rati does 185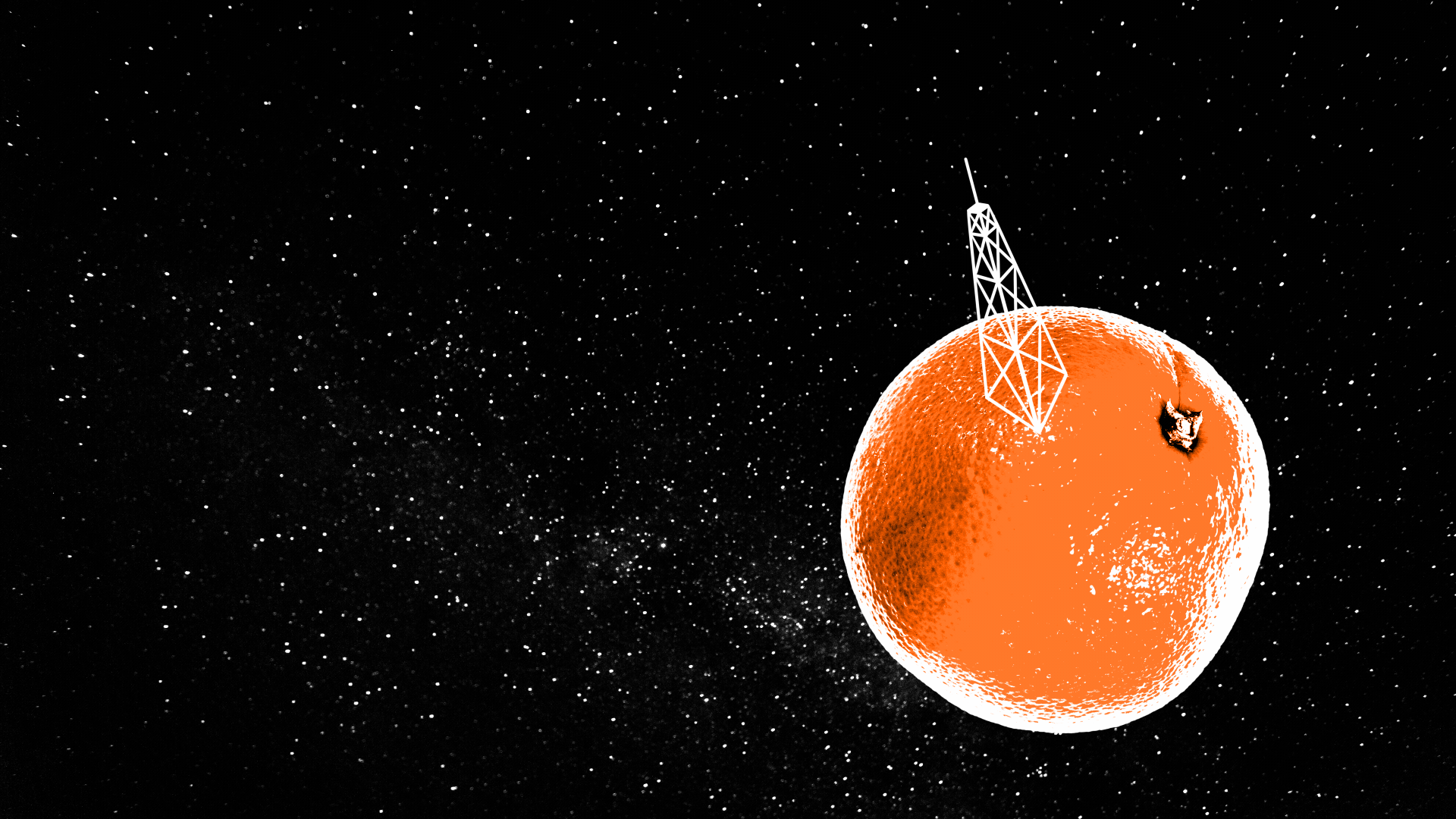 U.S. marshals in Texas arrested a man accused of killing his 74-year-old adoptive mother and burying her in their Polk County backyard. (WTSP)
🎸 Tampa native Christie Lenée is among Guitar World's 'Best Acoustic Guitarists in the World Right Now.' (Creative Loafing)
🤑 A cryptocurrency fund has been created in Tampa over the last year. (Tampa Bay Business Journal)
5. Dick Vitale preps for cancer fight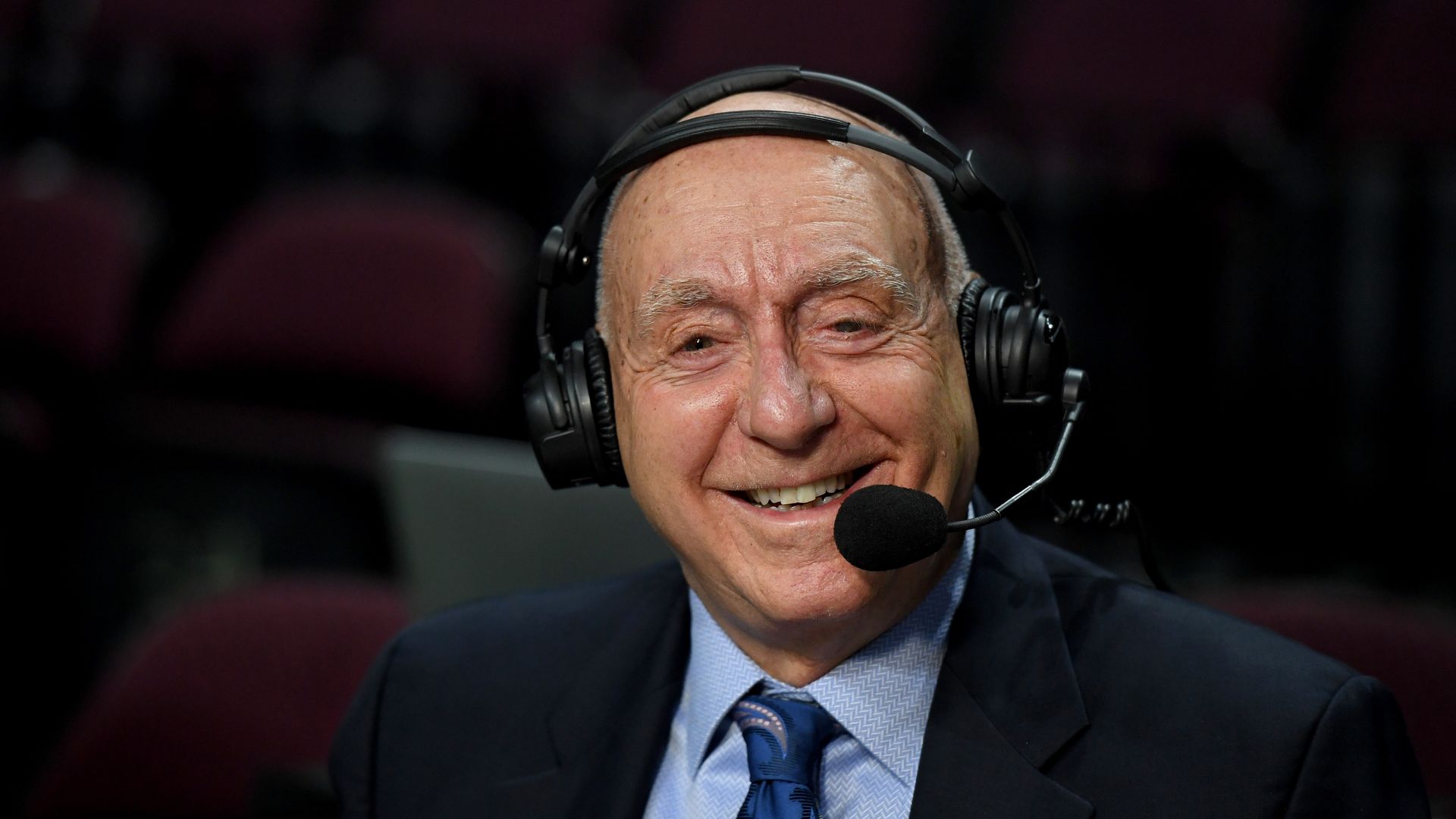 Beat this one, baby.
What's happening: Dick Vitale, a longtime Bradenton resident and colorful sports commentator, was diagnosed with cancer for the second time in a few months, he announced in a blog post.
Doctors removed melanoma from his nose this summer and have now detected lymphoma.
What's next: The 82-year-old ESPN broadcaster will undergo six months of chemotherapy and a regimen of steroids.
Flashback: Vitale hosts an annual gala for pediatric cancer research that has raised approximately $44 million for the V Foundation for Cancer Research, per the Bradenton Herald.
In my battle, I think of all the Courageous kids that I have gotten to know and I want all of them to know (after watching their battles with their cancers and handling the chemo/radiation) they inspire and motivate me to take on this biggest fight I have ever faced. I WILL DO EVERY THING IN MY POWER TO WIN THIS BATTLE!
— Dick Vitale in a
blog post
Monday
6. 1 bite to go: OE's grilled cheese and tomato soup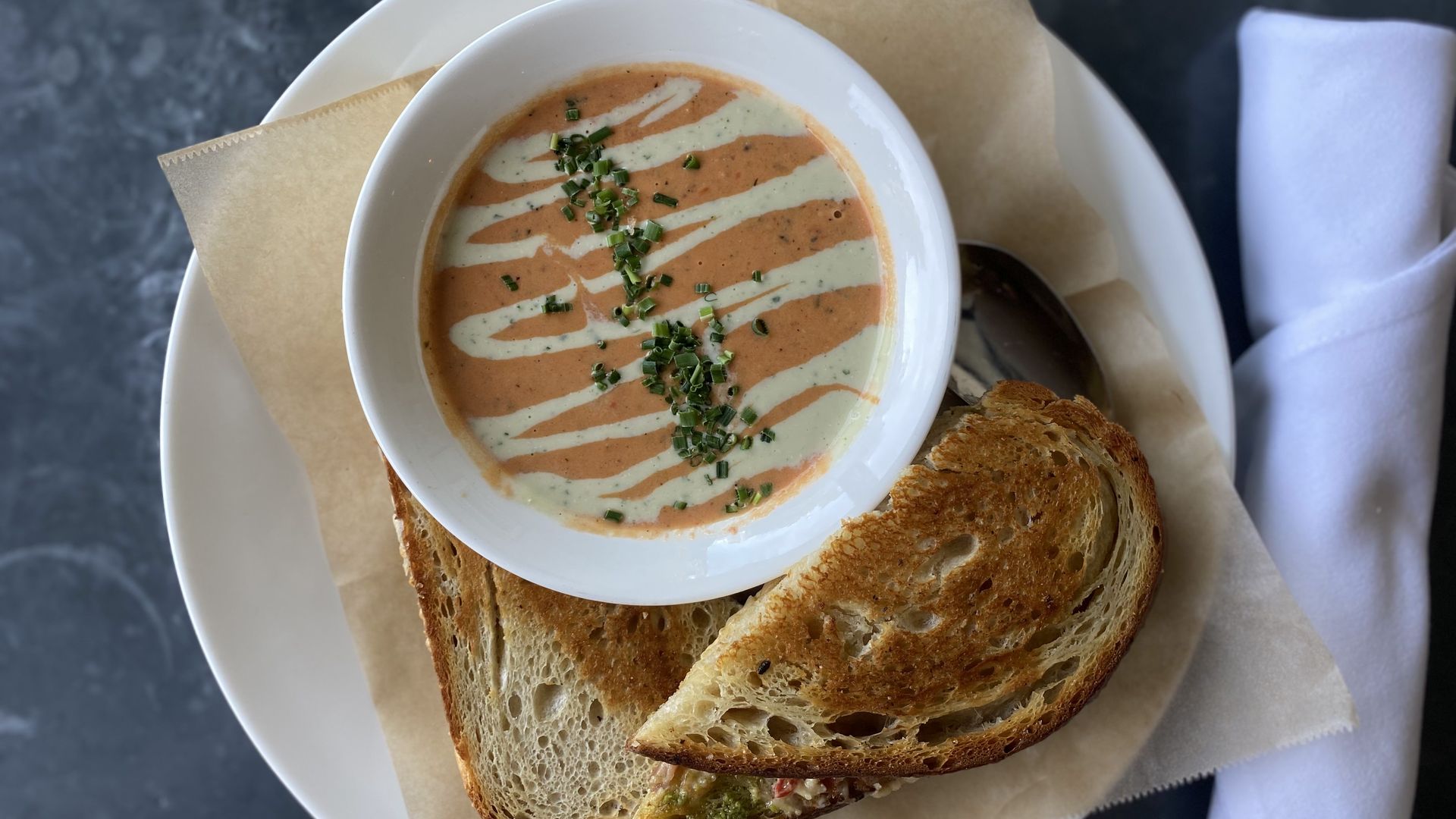 👋 Ben here.
Is it legal in Florida for a man to marry a bowl of tomato soup? If so, I'd like to introduce you to the future Mrs. Montgomery.
Rich and slightly chunky, the soup incorporates cambozola, a cow's-milk cheese that borrows from a French soft-ripened triple cream cheese and Italian gorgonzola.