Axios Tampa Bay
February 24, 2022
Good morning, friends. Happy Thursday.
🌞 Mostly sunny, with a near-record high of 87 and low of 63. Clouds moving in later.
Situational awareness: The Florida House is set to vote today on a controversial Republican effort to take "woke" lessons out of classrooms and corporate settings, which critics believe will white-wash history. The bill is expected to pass on a party-line vote.
See live updates on the situation in the Ukraine.
Today's newsletter is 764 words, a 3-minute read.
1 big thing: Tom Brady, the movie star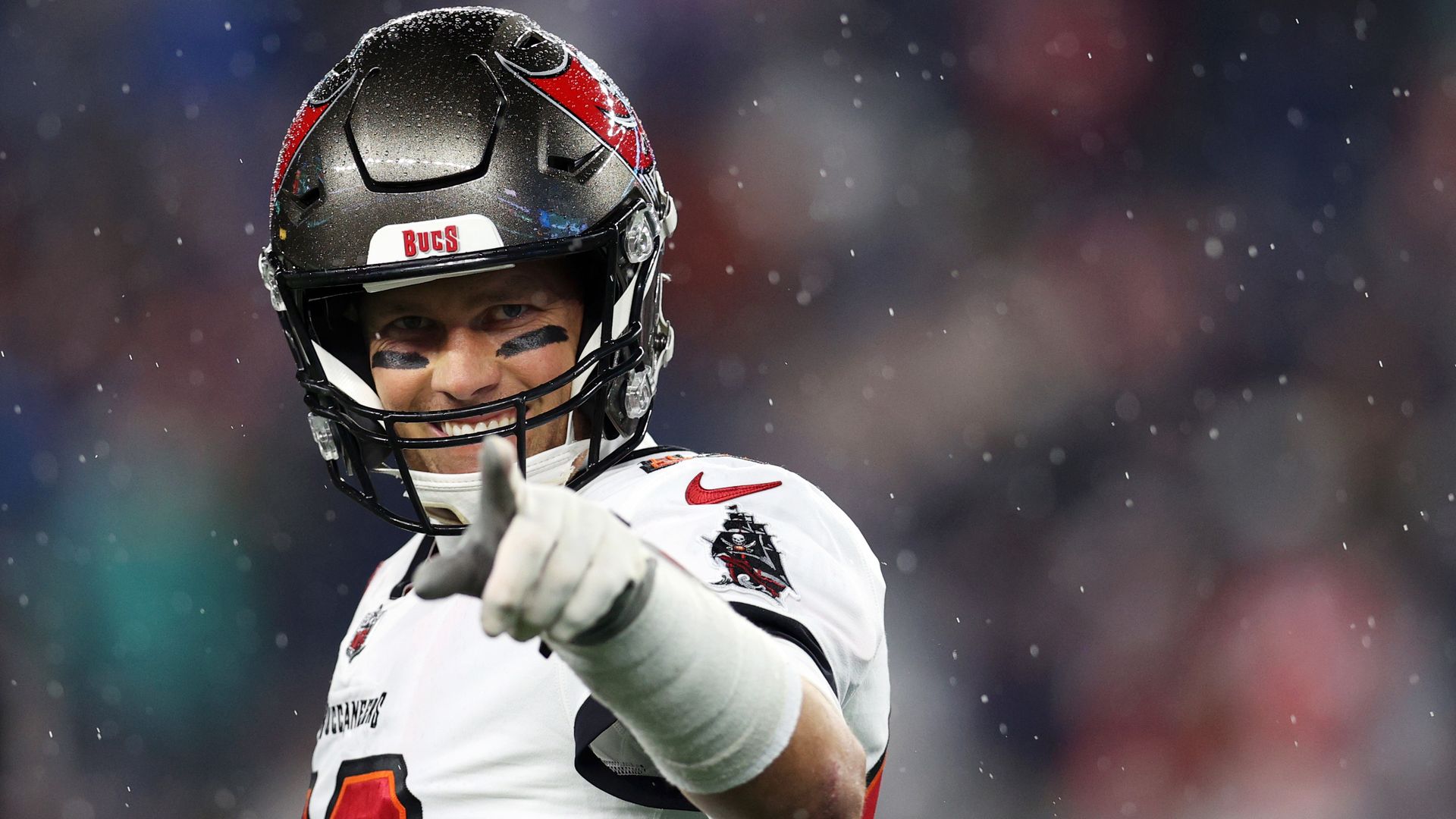 Tom Brady's first post-football move has arrived. And it's a doozy.
What's happening: After capturing the hearts of football fans and gym rats, Brady's next fanbase is … your mom.
Just a month after breaking Tampa Bay's heart and retiring from football, our ex-QB is producing and starring in a football-themed road trip movie also featuring Lily Tomlin, Jane Fonda, Rita Moreno and Sally Field, per the Hollywood Reporter.
The plot: Inspired by a true story, "80 for Brady" is about "four best friends and New England Patriots fans who take a life-changing trip to the 2017 Super Bowl LI to see their quarterback hero, Tom Brady, play and the chaos that ensues as they navigate the wilds of the biggest sporting event in the country," the Reporter writes.
Production begins this spring.
💭 Ben's thought bubble: There's a long history of football players who want to be in motion pictures, from Terry Bradshaw and Brian Bosworth to Jim Brown, with varying degrees of success. We say go for it — YOLO!
2. Tampa's Fun-Lan flipped for apartments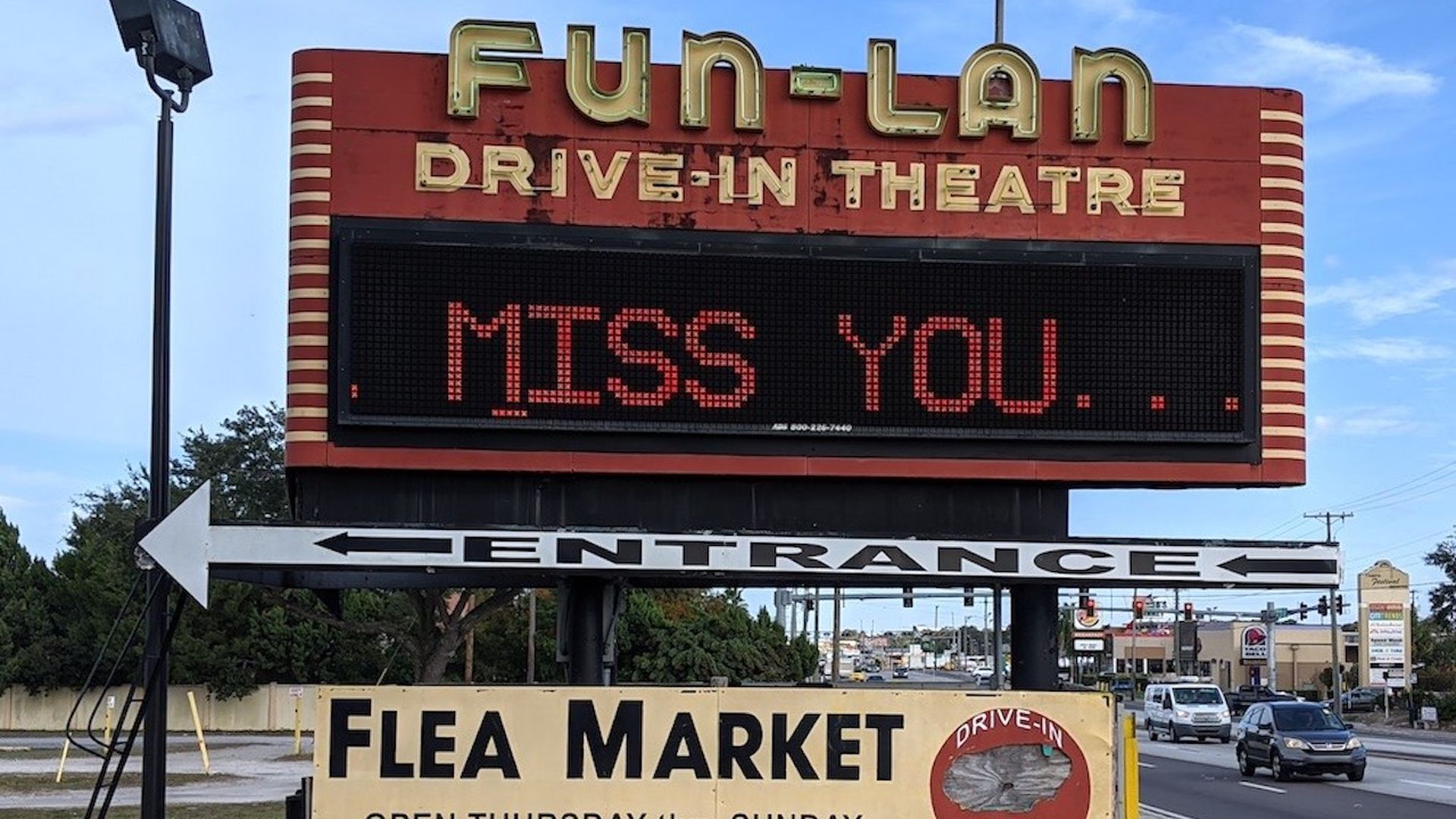 Tampa's Fun-Lan Flea Market and Swap Shop has been sold to an apartment developer for $11.34 million, Creative Loafing reports.
The landmark lot on Hillsborough Avenue, for years home to drive-in movies and a weekend market, will become multi-family housing.
Of note: The original buyer, GFY, paid $5.5 million in December. Three months later, they're selling the prime real estate to Richman Hillsborough Apartments for more than twice that.
3. The Pulp: Let this be our lemon in love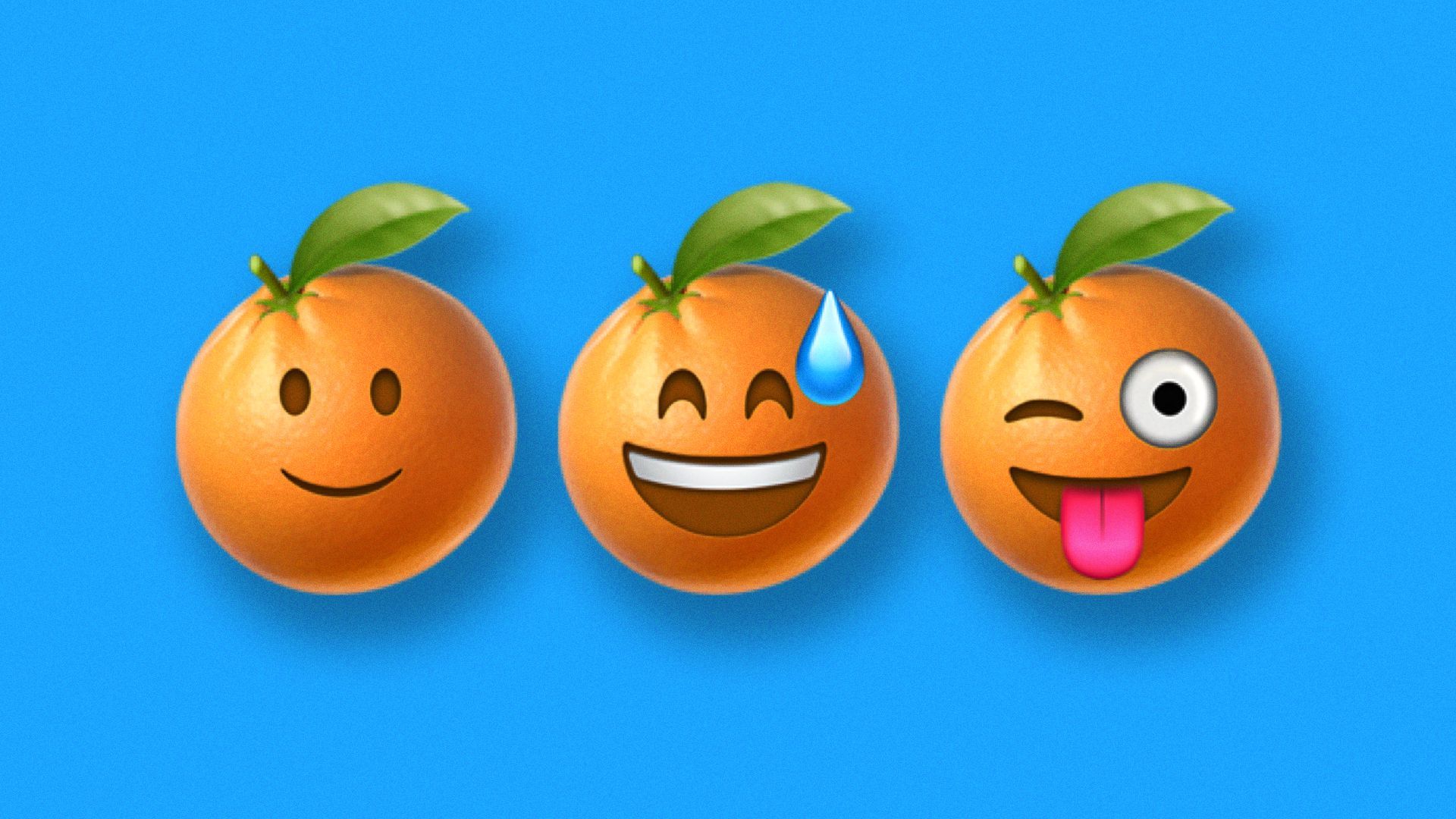 📺 The MTV reality show "Siesta Key," set on Sarasota County's barrier island, will premiere new episodes March 10. (Sarasota Herald-Tribune)
🏫 USF interim president Rhea Law has applied to take the job permanently. (Tampa Bay Times)
A Citrus County judge sentenced Steven Gibson to 18 years in prison for smoking meth in his home, which killed an infant and harmed two other minors. (Citrus County Chronicle)
Quote du Jour:
"We appreciate you all recognizing us. It's been a long, rough industry. But we also have a bigger demand than we could ever grow. They use it in beers and wines now, and also some ciders. It can be used for all kinds of things."
— Greg Gude, a longtime kumquat grower, after commissioners honored the fruit's history in Florida and declared kumquat pie as Pasco County's official pie, per
The Laker/Lutz News
.
Finding that perfect career is priceless
4. Do you do the Dew?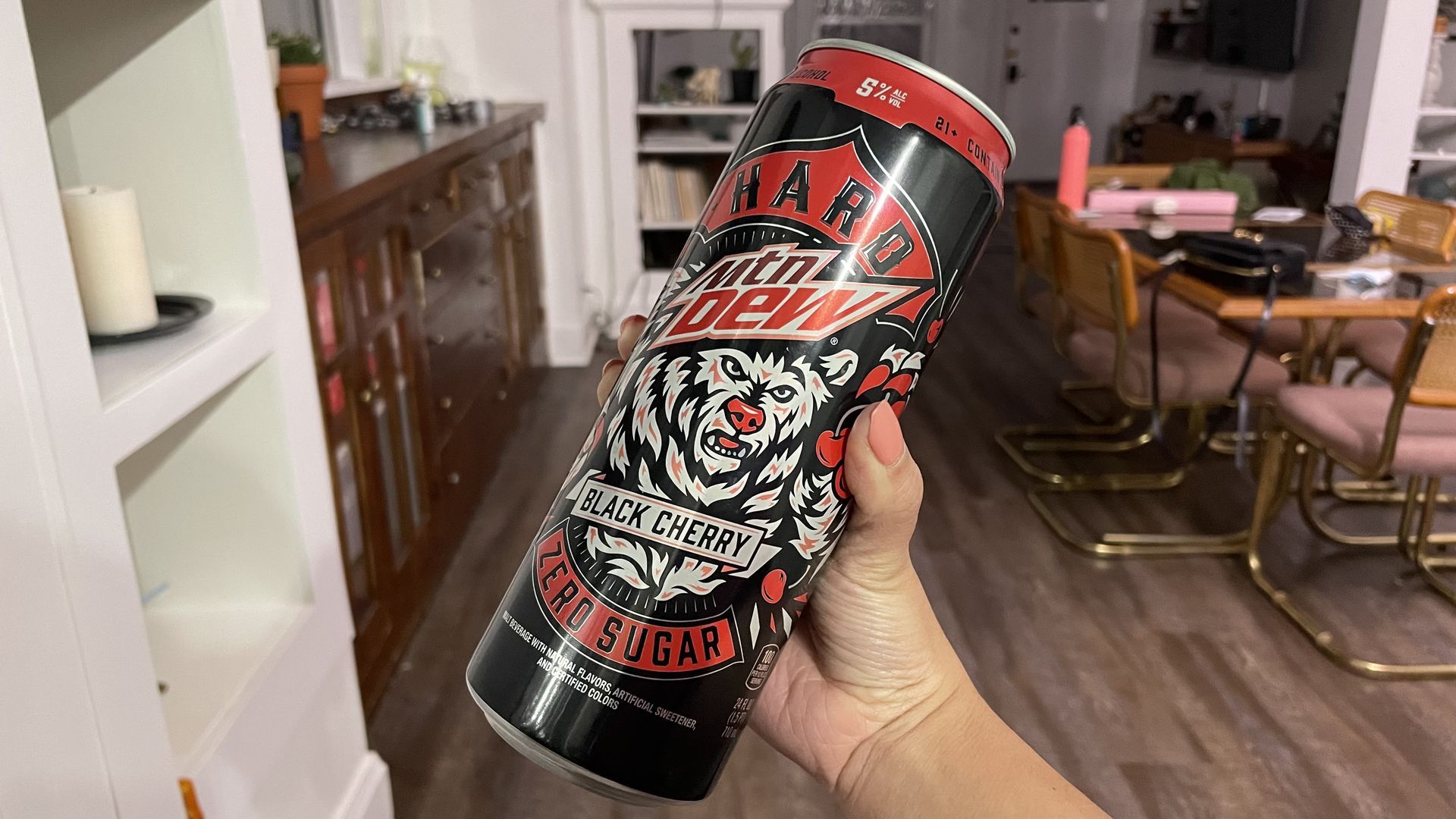 Move over, White Claw. Mountain Dew has released a highly-anticipated alcoholic version that's bound to get some 19-year-olds in serious trouble.
Driving the news: Liberty-loving Florida is one of just three states where you can find Hard Mountain Dew.
'Sup Tennessee and Iowa? Y'all want to crack some Dews and leg wrestle?
The bottom line: "Bad." Our friend Linh with Axios Des Moines took one for the team and tried it.
5. Snubbed by the James Beard awards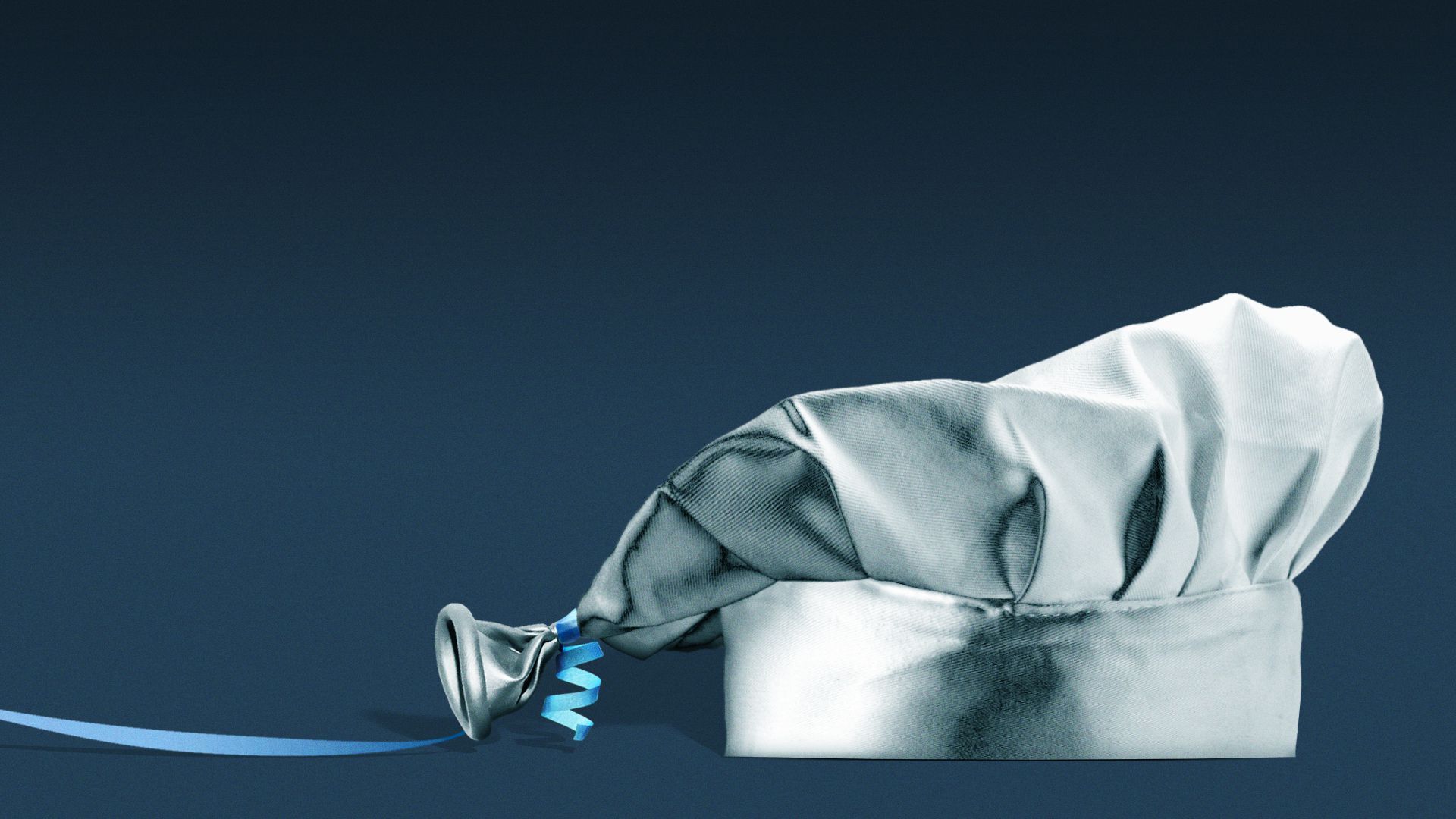 James Beard award scouts have completely overlooked Tampa Bay, a region rich in culinary talent and interesting food.
Driving the news: The semifinalists for the annual James Beard Awards, the signature celebration of the best American cuisine and chefs, were announced yesterday.
Flashback: It felt like we were having a dining moment in the past decade, didn't it?
Greg Baker of The Refinery was nominated a slew of times starting in 2012. Chad Johnson at SideBern's earned two noms. Then there's Jeannie Pierola of Edison, Ferrell Alvarez of Rooster & the Till, Rachel Bennett of The Library.
Hotbed? Evidently not. Not like Asheville, or Tucson, or Atlanta, which can all be found multiple times on this year's list of semifinalists. Smdh.
The intrigue: Some have alleged there's an anti-Florida bias among judges, who love to hate on the Sunshine State.
Yes, but: This year's semifinalists include chefs and restaurants from Florida cities like Orlando (3), Miami (3), Doral and Coral Gables, but not Tampa Bay.
Insight: Jim Webster, a cookbook author and former Beard voter, blamed geography and said a lot of overlooked cities have a right to complain.
"It certainly is beneficial to be located in a place where there is a concentration of destinations," he told us.
What's next: Baker said the Michelin guide, which comes out in the spring and will feature Tampa for the first time, could give the local scene more attention.
6. 1 last hint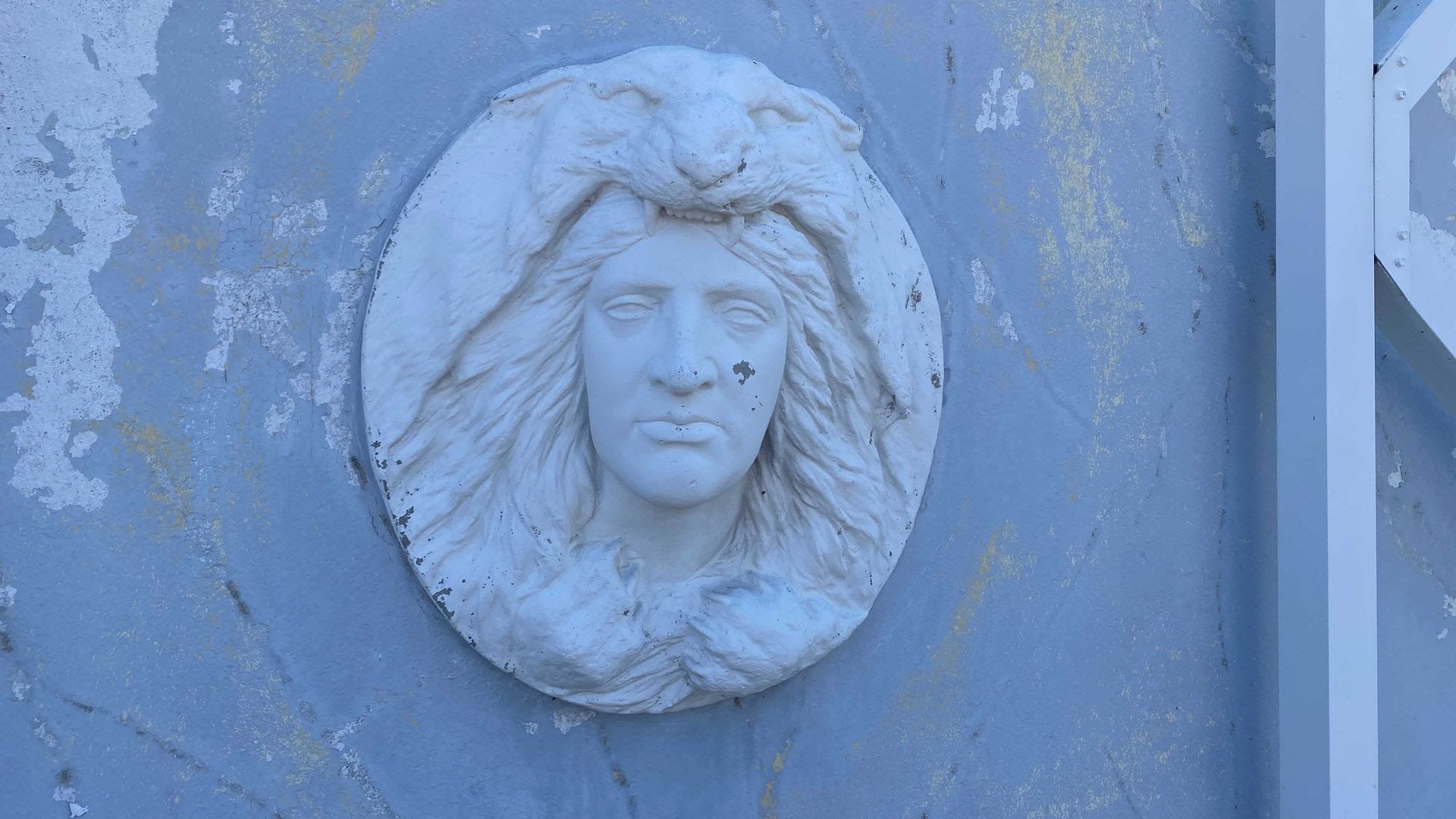 Okay, none of you got yesterday's Where in Tampa Bay so let's try this again, with a little help.
This is found in the same town as Pasco County's oldest Catholic school, built in 1884. But it's easy to miss as you drive toward the park on Pennsylvania Avenue.
📬 Hit reply to tell us where this photo was taken and we'll enter you to win some very cool Axios swag.