August 02, 2021
Well, hello again, Monday. Glad you're here.
⛅️ High of 91, low of 79 and partly cloudy. Rain chance: 25%.
Sounds like: Aminé.
🤿 Lots of news to share. Let's dive in.
Today's newsletter is 942 words, a 3.5-minute read.
1 big thing: The COVID-19 comeback
Mask up. We may be looking at some increased pandemic restrictions heading our way, though they're unlikely to come from the state government.
What's happening: Friday was our worst yet for coronavirus, with Florida reporting 21,683 new cases — the highest one-day total since the start of the pandemic.
The last time we came near that number was at the start of the year, when the state reported 19,334 cases on Jan. 7, according to the Tampa Bay Times.
Local impact: USF epidemiologist Dr. Edwin Michael told Fox 13 that, at this rate, the fourth wave will peak in Hillsborough County near the end of the month with about four times the rate of daily infections from the January spike.
Even though people are still getting vaccinated, the only thing we can do to slow the spread, Michael said, is to bring back social measures, such as masks and distancing.
Remember: Most of the people getting sick from COVID are unvaccinated adults.
Of the 164 million vaccinated Americans, 0.077% have tested positive for breakthrough infections and just 0.001% have died, Axios' Oriana Gonzalez and Danielle Alberti report.
State of play: While Gov. Ron DeSantis has been dismissive of Florida's position as America's COVID epicenter, calling the recent spike a "seasonal wave," businesses are starting to change course on their policies.
Over the weekend, Universal Orlando Resort and SeaWorld followed Disney World in asking visitors to wear masks indoors again. Universal is also ordering employees to mask up indoors.
On Friday, Publix reinstated its mask requirement for employees, vaccinated or not, per the Bradenton Herald.
Event cancellations are back too. Minor league baseball games were canceled in Clearwater over the weekend, Ballpark Digest reports.
2. Olympics update
🏊‍♂️ Bobby Finke won gold in the grueling men's 1,500-meter freestyle race, WFLA reports, the second gold for the Clearwater native in the Tokyo Olympics. He finished the 30-lap race in 14 minutes, 39.65 seconds.
"Somebody wake me up, because it's not supposed to happen," Bobby's dad Joe Finke told the station. "To actually see it come true, for something like that on that stage, just unreal."
🤺 Tampa native and three-time Olympian Race Imboden won the fencing bronze in the men's team foil.
Imboden and his teammates beat Japan 45 to 31, while Imboden defeated Kyosuke Matsuyama 10 to 7.
🏃🏾‍♂️ Trayvon Bromell, the 26-year-old St. Petersburg native who was favored to claim the gold in the men's 100 meters, missed making the final by one millisecond.
📺 Who to watch today: The men's 200 meters, featuring Hillsborough High School's Erriyon Knighton, the youngest track and field competitor for the U.S. team since 1964, is scheduled to begin this evening at 10:05pm.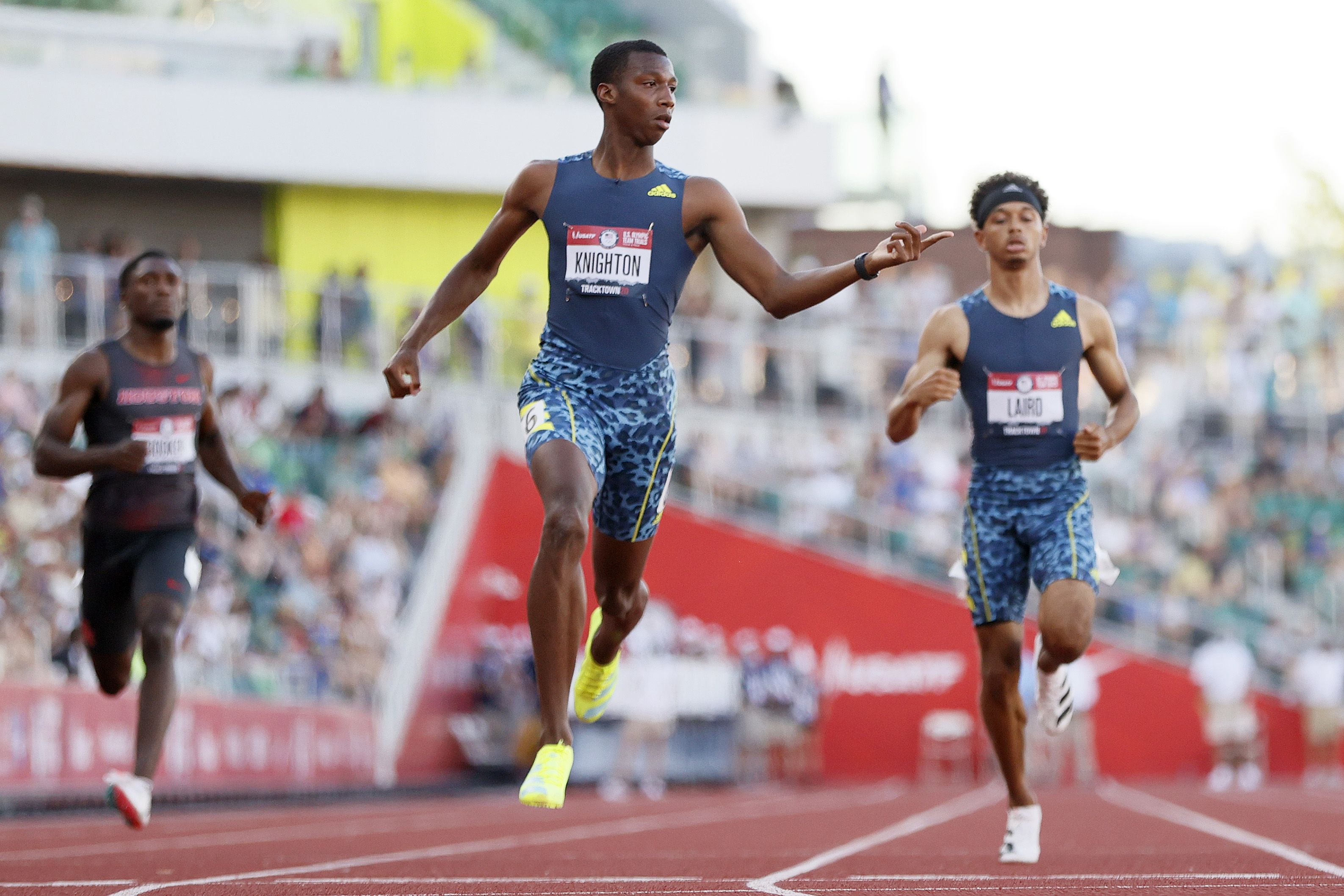 3. The coolest place to smoke in Tampa Bay
Ben here 👋. Grand Cathedral Cigars held its grand opening party in late May, but seems to have somehow escaped widespread notice, despite stories in the Tampa Bay Times and Creative Loafing.
On Saturday afternoon, a small crowd occupied about half of the barstools and comfortable chairs in the renovated 114-year-old First Congregational Church on Florida Avenue in Tampa Heights.
My take: I hope it stays that way. In fact, I thought twice about even mentioning this gem-of-a-bar that will become a destination for Cigar City visitors, whether they're connoisseurs or prefer the $4 Arturo Fuente Curly Heads like me.
Its owners spared no expense in remodeling the long-empty church house.
From the giant walk-in humidor with a top-shelf selection to the members-only lounge ($2,500 a year for Gold, $5,000 for Platinum) to the stained-glass windows, this enormous, classy establishment feels like both a local hangout and the place you bring your bad-ass boss when she lands at TPA.
Mark my words: This is a game-changer for the region.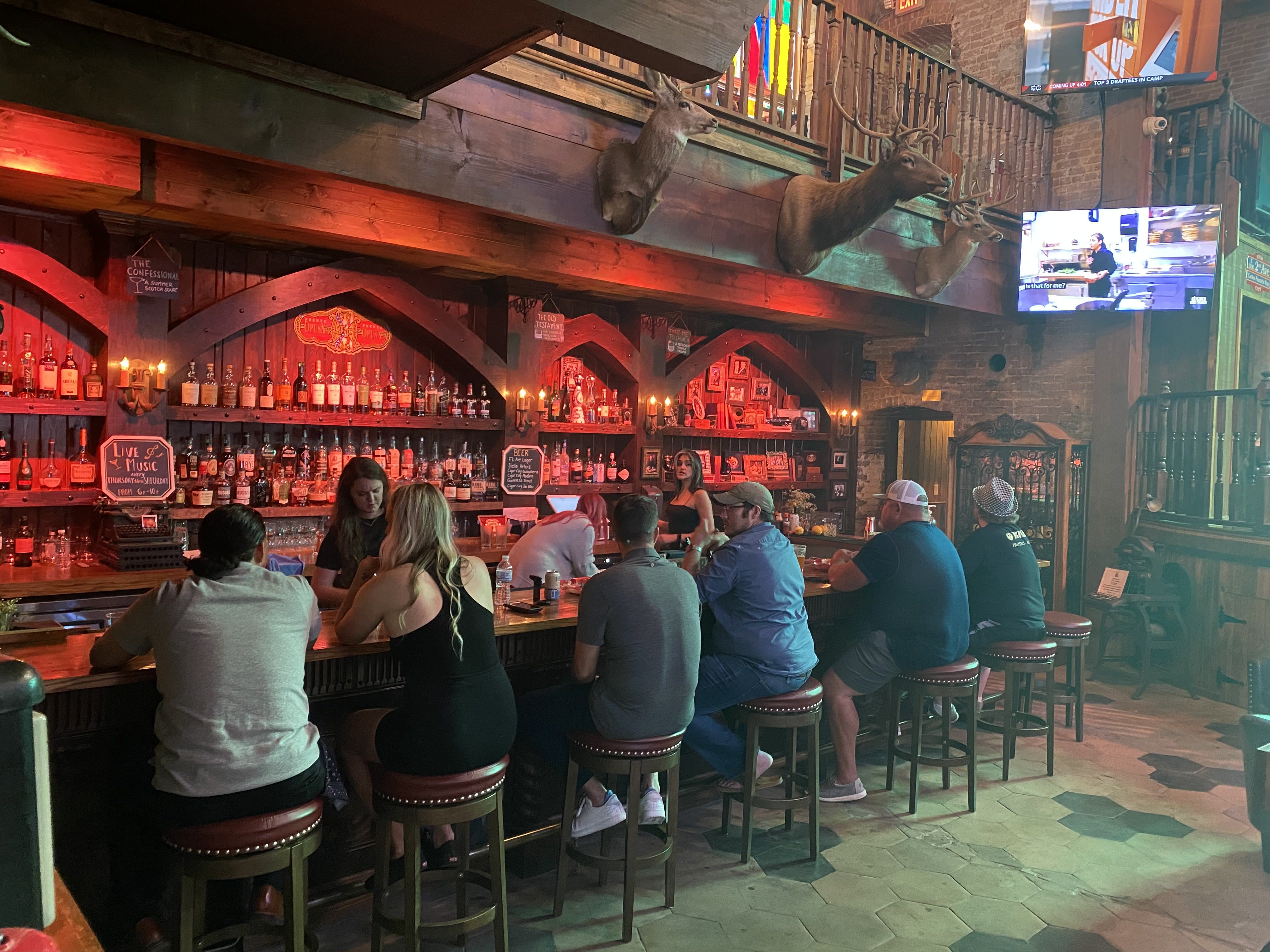 4. The Pulp: Juice make me peel like a natural woman
☀️ The Tampa City Council could vote Thursday to shift all operations to 100% renewable energy by 2035. (Creative Loafing)
🍻 WWE star Sheamus is offering ring-side seats and "many beers" to anyone who returns a necklace that was stolen from an arena on the USF campus. (AP)
🤿 Tampa Bay Watch's Great Bay Scallop Search has been canceled due to local red-tide-related water conditions. (Gulfport Gabber)
St. Pete police found a woman dead from a gunshot wound inside her car at Woodlawn Memorial Gardens on Saturday, and her two "terrified" young children were inside the car with her. (WTSP)
5. Florida Folk Show's colorful new home
After 18 years on local public radio station WMNF 88.5FM, the Florida Folk Show was shuffled out of the Saturday lineup a few months ago and has found a new home on Radio St. Pete, aka Sunshine 96.7 FM.
Until the upstart station builds a studio, the singer-songwriter showcase — hosted by Pete Gallagher, Gary Horrell and Maybel Flannery — is broadcasting in front of a live audience from 10am to noon every Saturday on the shady front porch of The Craftsman House, the restored 1918 bungalow in St. Pete's Grand Central District.
6. One hidden gem to go
🎉 This week's winner of the Summer Bucket List contest is ... Irene Casey of Palmetto
Her hidden gem: Emerson Point Preserve.
Why she loves it: "The many shaded trails to walk and get away from it all!"
🤫 Don't worry. We'll keep the rest of your hidden gems a secret.
This week's theme: Adventure!
Send us a picture of you doing something wild outside and tell us where we can go to do it ourselves.
Bonus points if you get a gator in your pic.*
Send us your pic and story by Sunday at noon and you could win a $25 gift card to a local business of your choice. Good luck!
* We're not serious, folks, nor are we liable for any gator-related injuries sustained while entering this contest.