Axios Tampa Bay
September 02, 2021
Thursday has finally decided to join us.
⛈ Scattered thunderstorms. Rain chance: 60%. High of 86.
Sounds like: "Hell's Bells," Shovels & Rope.
Today's newsletter is 913 words, a 3.5-minute read.
1 big thing: Why seagrass loss hurts us all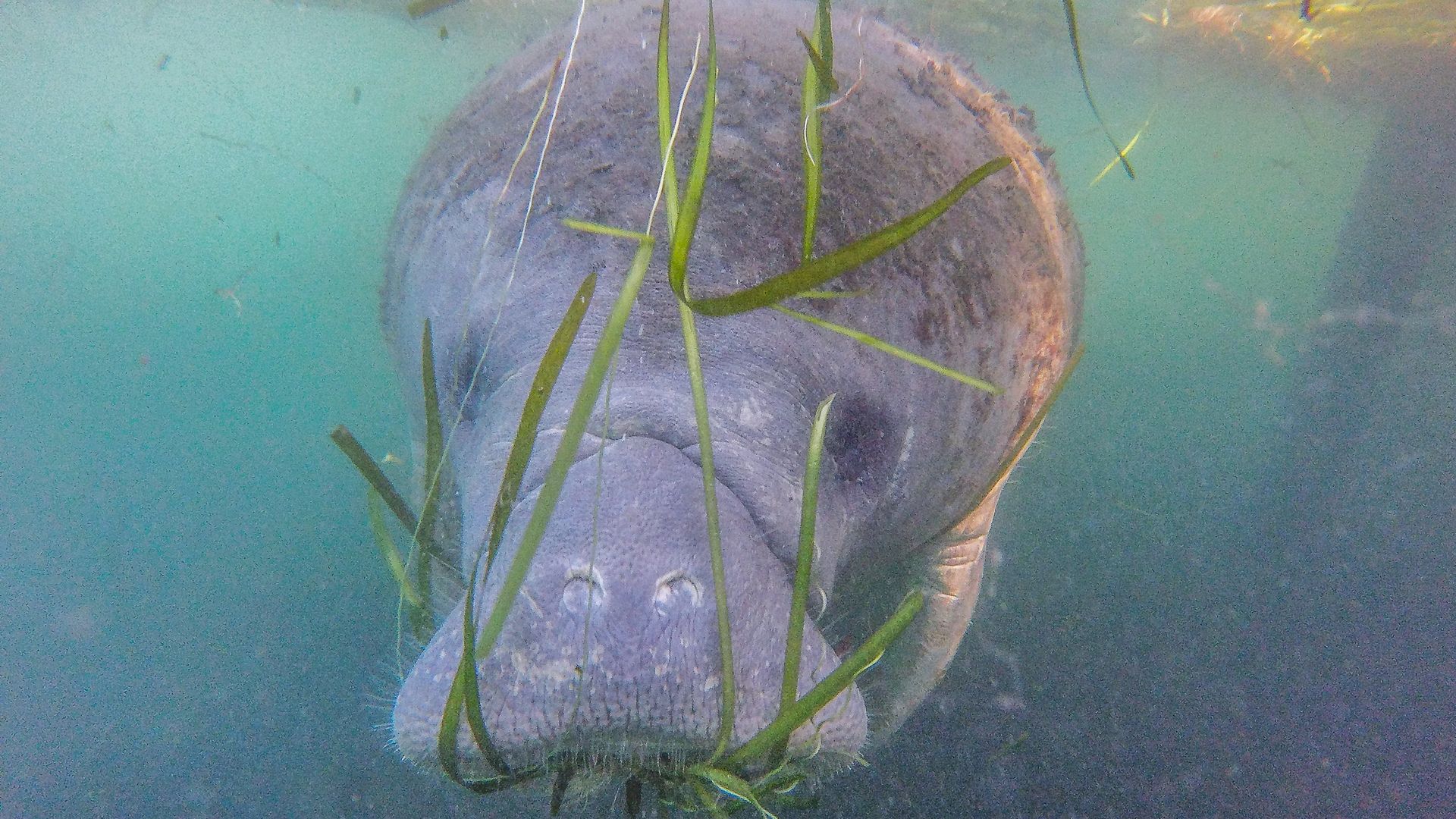 Since 2012, Tampa Bay has lost 13% of its seagrass (more than 5,400 acres), while between 2018 and 2020, Sarasota Bay lost 18% (more than 2,300 acres).
Think of it this way: 2.5 acres of seagrass supports up to 100,000 fish and 100 million invertebrates like clams, crabs, starfish and snails.
What's happening: Seagrass is receding around the Florida peninsula at levels seldom — if ever — seen before, and this year's record number of manatee deaths is just the most obvious byproduct.
According to a new report from USA Today Network, runoff-fed algae blooms have made seagrass beds from the Panhandle to Biscayne Bay to the Indian River Lagoon "now resemble moonscapes."
Ground zero: Indian River Lagoon has lost 58% of its seagrass area since 2009, more than 46,000 acres. And more than 300 manatees have been reported dead in Brevard County — a third of all deaths.
Closer to home: In just two years, Charlotte Harbor lost three decades worth of grass grow-back, more than 4,500 acres.
By the numbers: Researchers say more than 2.5 million acres of seagrass remain in Florida's nearshore waters, which provide so-called "ecological services" worth more than $20 billion a year.
What you can do: Save The Manatee, a nonprofit established by Jimmy Buffett and former Gov. Bob Graham, lists a slew of ways to help, topped by:
Fertilize less, or not at all.
2. State threatens counties over masks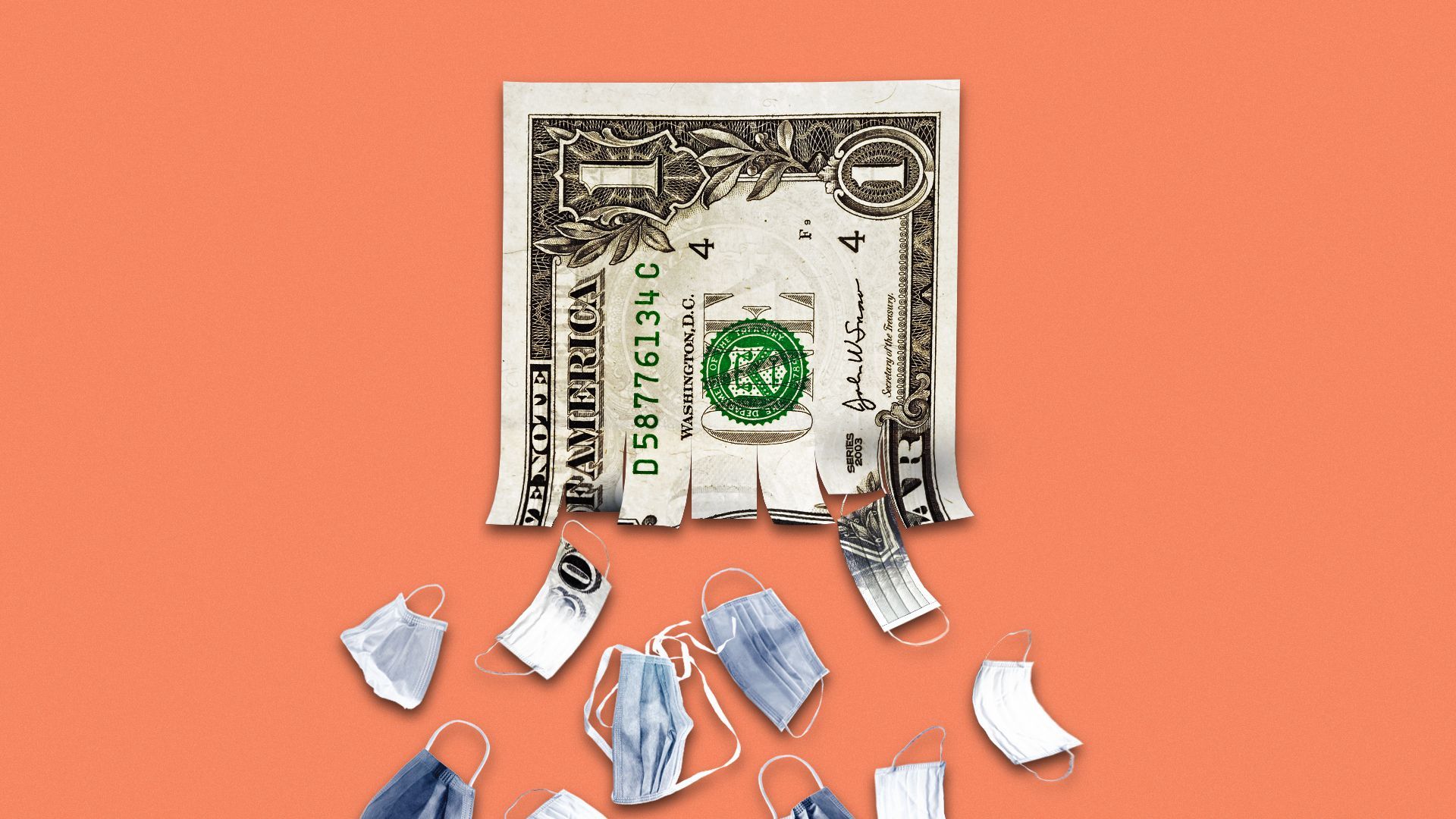 In letters to school boards in Hillsborough and Sarasota counties, Florida Education Commissioner Richard Corcoran threatened to withhold salaries if he didn't get answers about why the districts are requiring students to wear masks.
The deadline to respond was 5pm yesterday.
Between the lines: The letters are dated Aug. 27, the same day Judge John Cooper struck down Gov. Ron DeSantis' executive order barring districts from adopting mask mandates without giving parents the opportunity to opt out.
That ruling, which the governor has vowed to appeal, would seem to make DeSantis' order moot, and let the offending school boards off the hook.
The big picture: At least 10 school boards representing more than half Florida's public school students openly defied DeSantis' order and implemented mask mandates. Since Cooper's ruling Friday, others have scrambled to hold meetings on mask policies.
Hernando County schools are now requiring that all staff and, unless parents complete a form, all students wear masks, the Hernando Sun reports.
And Sarasota updated its policy and will now only accept medical exemptions from licensed doctors, osteopathic physicians and advanced registered nurse practitioners after scores of people were seen lining up to get forms signed by a chiropractor.
3. The Pulp: She blew my nose and then she blew my rind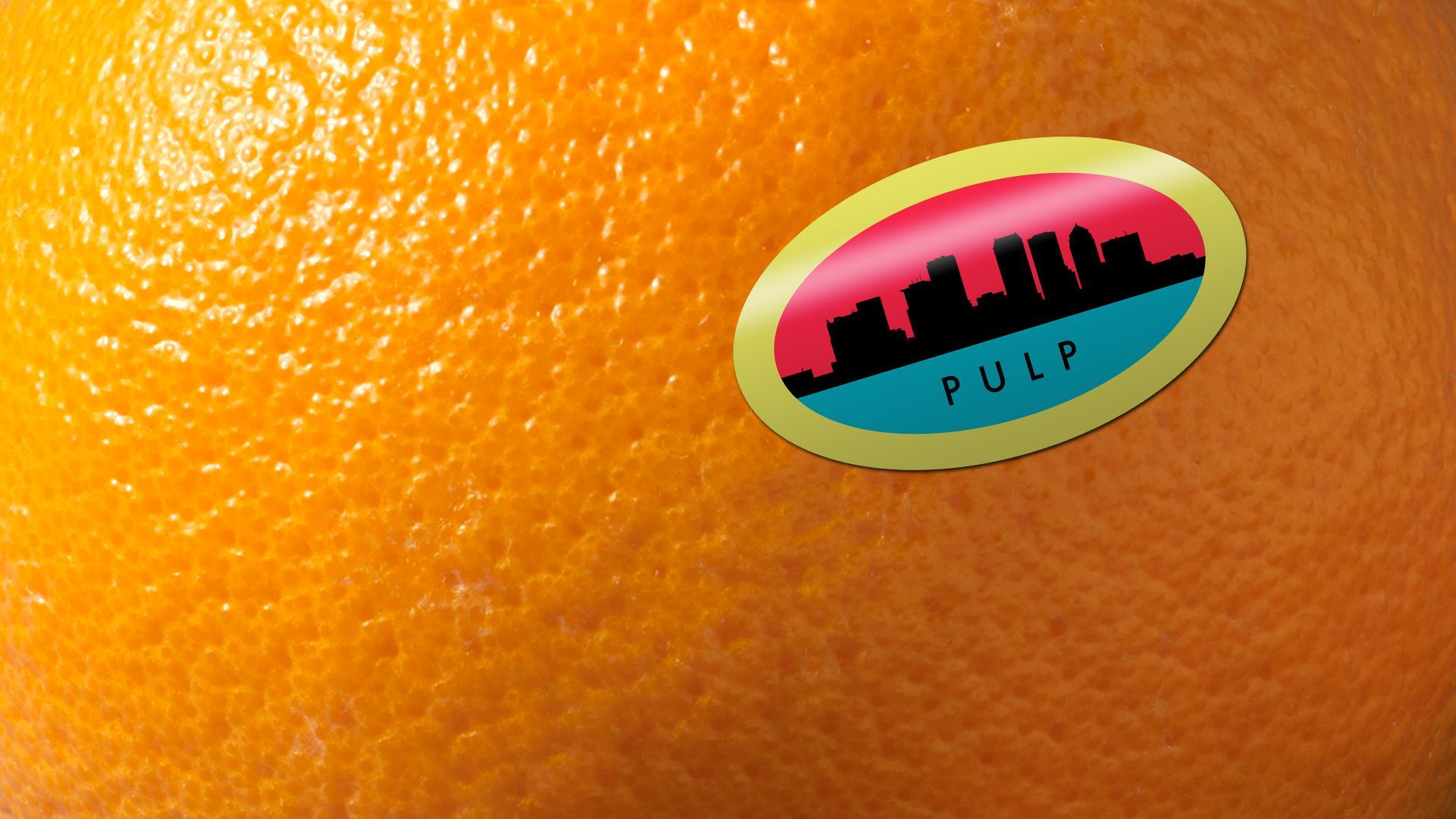 🏴‍☠️ The mysterious 1982 riddle book "The Secret" has led treasure hunters to St. Pete's Crescent Lake Park. (Tampa Bay Times)
🦠 As COVID cases ballooned in August, the Florida Department of Health changed the way it reported death data to the CDC, giving the appearance of a pandemic in decline. (Miami Herald and el Nuevo Herald)
📉 The average annual wage in Florida dipped further below the national mark in 2020, the lowest it has been in 20 years. (News Service of Florida)
🐝 A St. Pete man known as "Jeffrey the bee guy" died last week after he was electrocuted while trying to remove a hive from a friend's home. (Associated Press)
🚨 A Tampa former HR executive faces 15 years in prison for deleting more than 17,000 job applications and resumes from her employer's computer system after she was fired. (MarketWatch)
🚗 A driver who left his car dangling off a Clearwater pier on Monday was charged with DUI. (WFLA)
4. Screen Time with Steve Presser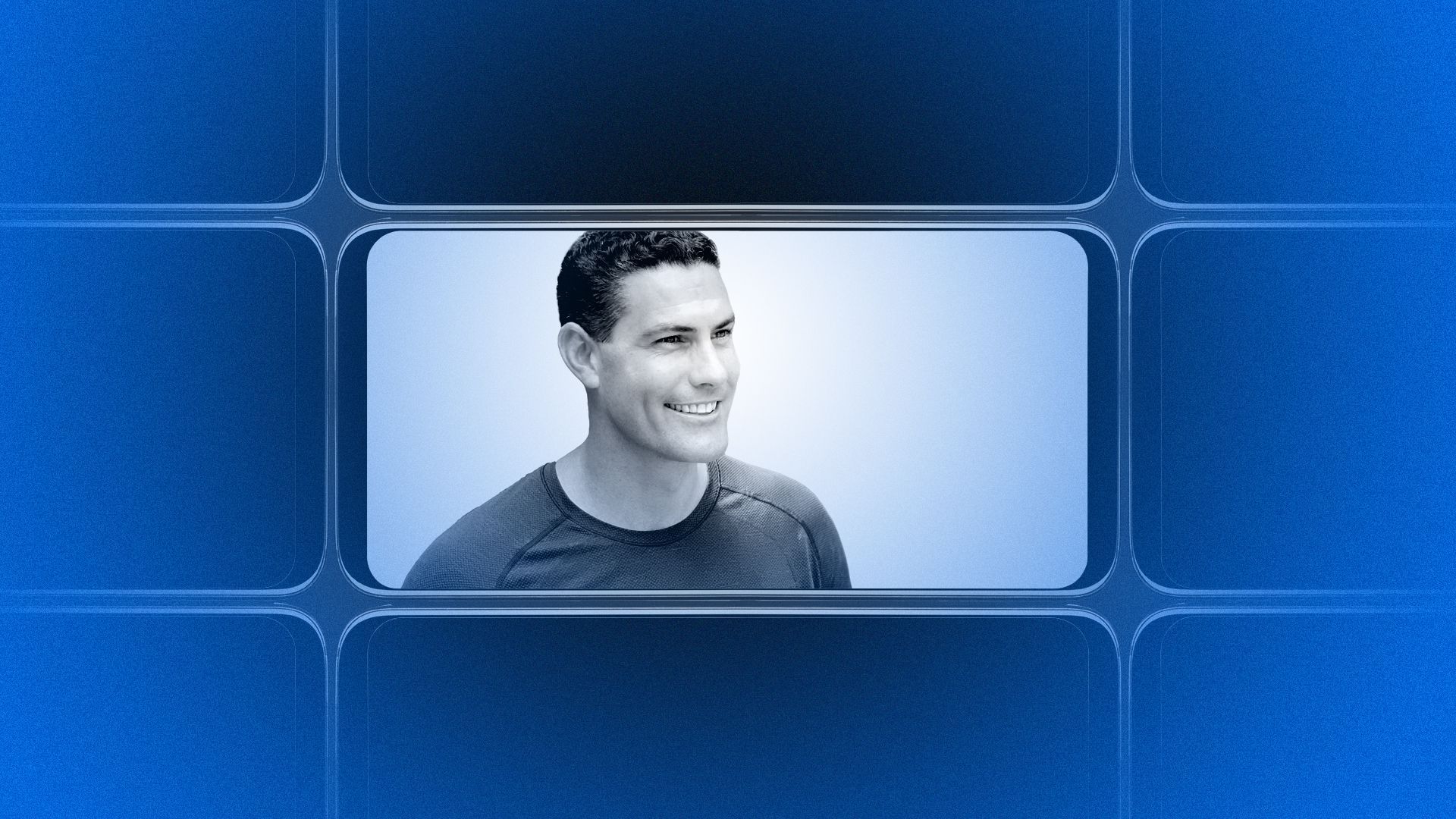 There are a lot of people trying to improve the world of health care technology right now, but no one's looking at it like Steve Presser.
About him: Presser got his degree at DePauw in art and economics, then went to Savannah School of Art and Design for a master's in fine arts and 3D animation. Now, he's the head of BeniComp, a health tech company focused on prevention and technology in insurance.
How does someone with a vision like Presser interact with tech?
🤳🏻 Device of choice: iPhone 12 Pro.
👇 First tap of the day: "I wake up around 5am and head to the gym. On the way I listen to a business book of some sort on Audible (currently ''Traction' by Gino Wickman) and then jump on a recumbent bike and either start reading and writing emails or watch educational videos."
🗞 Go-to news source: "CNet, custom Google Alerts that send me to several news channels, and New York Times alerts."
🎧 Podcast or playlist of choice: "I listen to more Audible books than podcasts, but am currently listening to the podcast 'That Will Never Work' by Marc Randolph when I'm not listening to reggae or classic rock poolside."
📚 Reading list: "Currently, 'Blitzscaling.' Anything written by Malcolm Gladwell; my favorites are 'Outliers' and 'The Tipping Point.' Also 'Freakonomics,' 'Start with Why' and 'The Everything Store.'"
5. Seeing double: Chicken & biscuit at Trip's Diner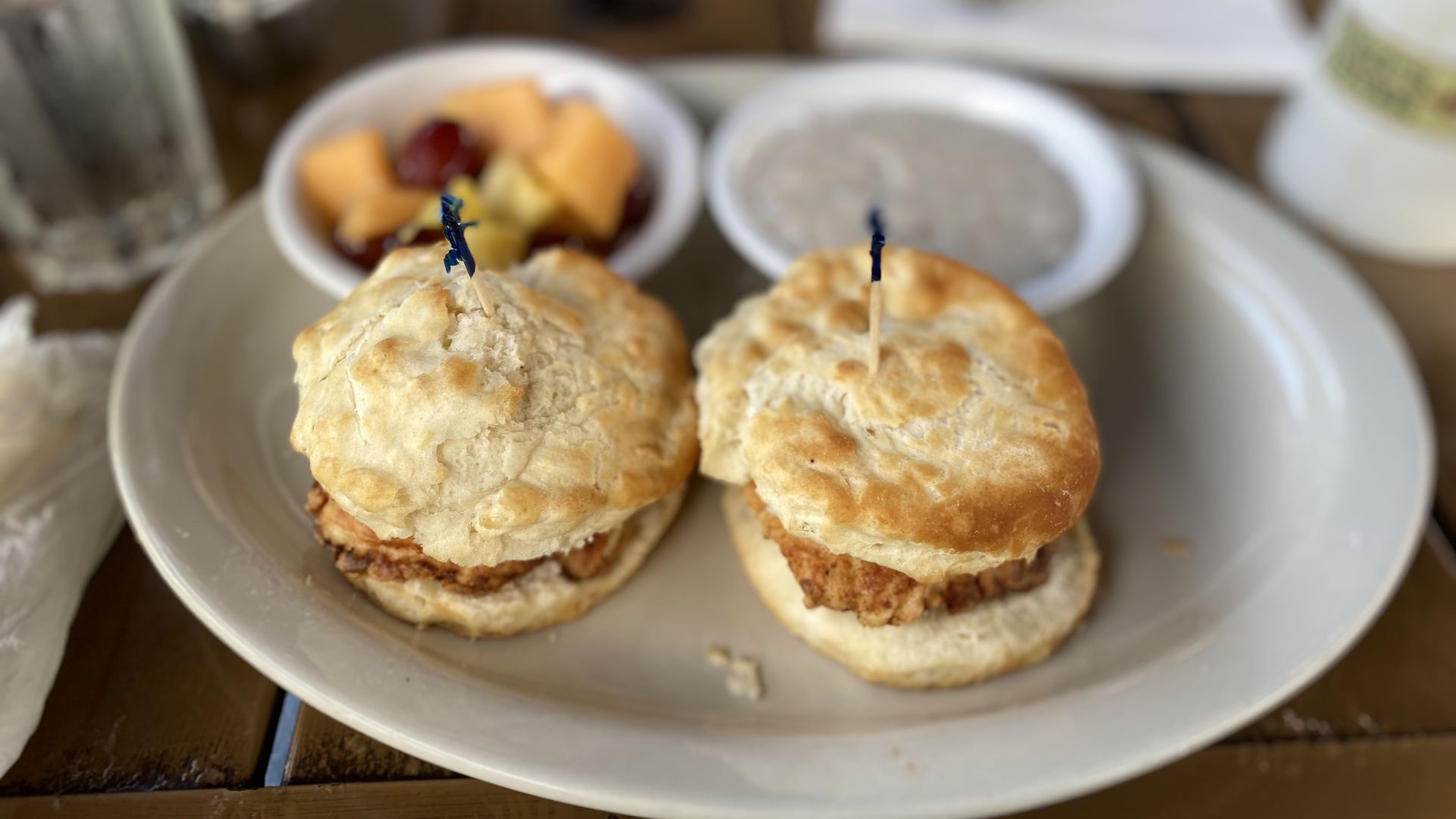 Hi. Ben here.
Here's a secret: If you order the chicken & biscuit at Trip's Diner (Seminole, St. Pete, Tampa), they bring you two.
One and a side of grits or home fries will leave a grown man ready to take to the plow. But … two?
That's breakfast and lunch for $8.99, my friends.
6. 1 big grin to go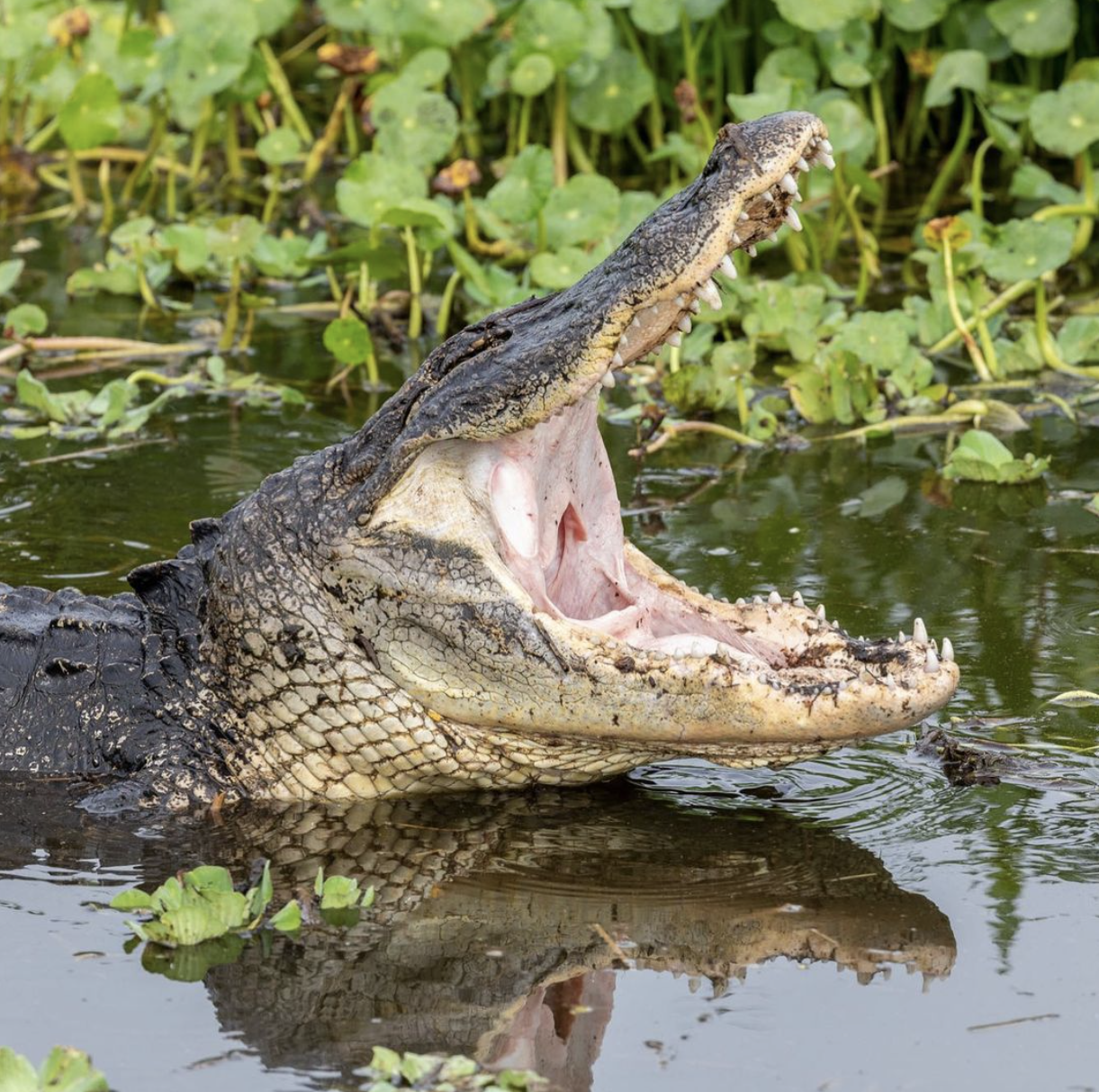 Photographer Matthew Paulson captured this wide-mouthed gator at Circle B Bar Reserve in Lakeland.
We imagine that's how Ben looks diving into those chicken biscuits.
Find something to make you smile big today.