Axios Tampa Bay
January 27, 2023
Gasparilla Friday. Sharpen your blades.
🌇 Sunny and 64. Perfect pirating weather this weekend.
Situational awareness: Tampa's Troy Meyer won "Jeopardy" again last night. Meyer said he wants to use his winnings ($218,401 so far) to build a recording studio so that more recording artists come to Tampa. Look at his adorable winning face.
Today's newsletter is 702 words, a 3-minute read.
1 big thing: Painting the faces of pirates past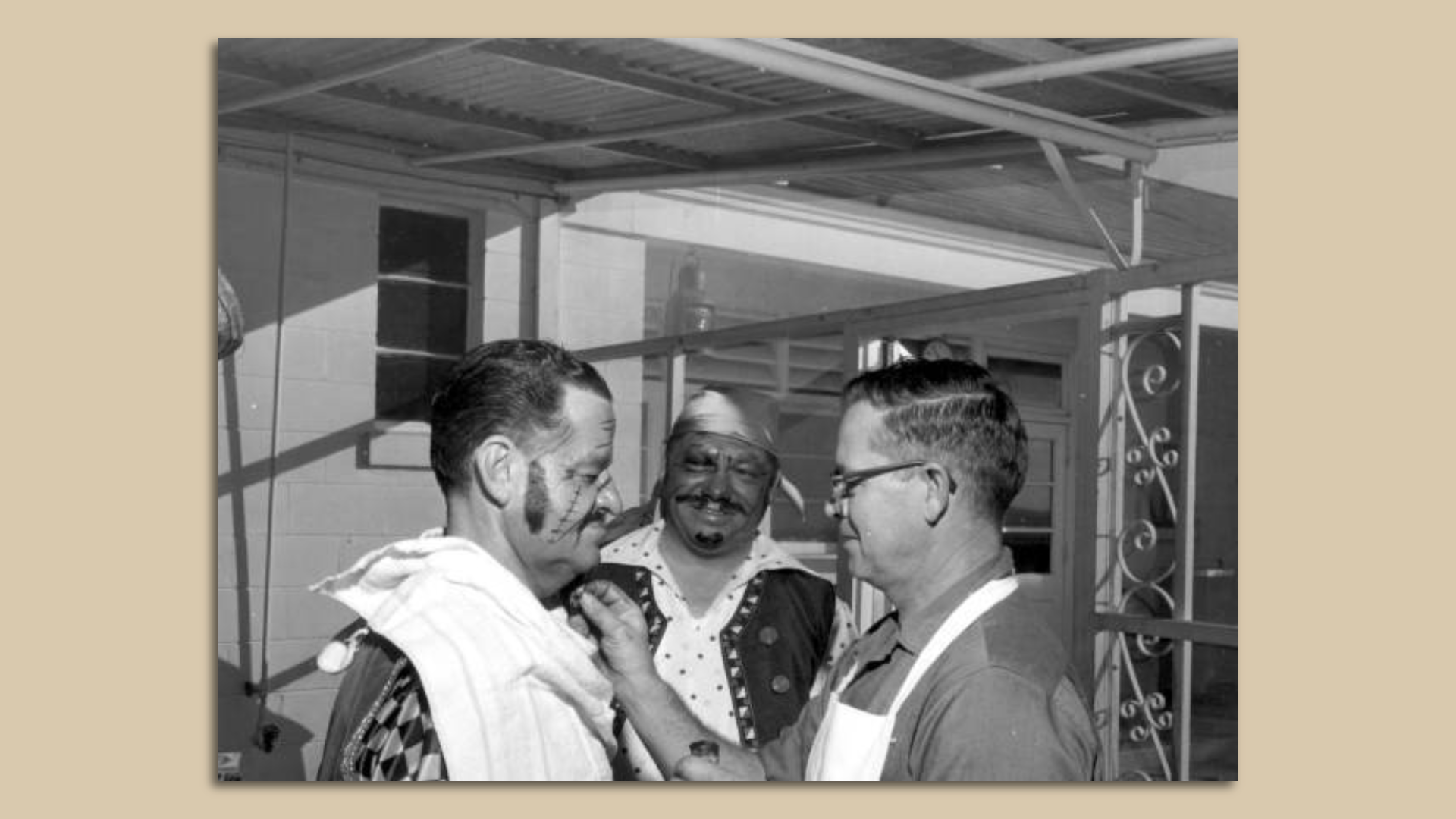 Tomorrow, cannons will erupt, guns will fire and thousands of pirates under various flags will descend upon Tampa for their drunken promenade up Bayshore Boulevard.
Yes, but: Before this once-a-year play on piracy, there occurs an overlooked moment that's as much a part of this Tampa Bay tradition as José Gaspar.
It's that transitional point when a society man — a mortgage broker, say, or a school administrator — submits to being remade into a renegade. It's the in-between, the pupa stage of man's metamorphosis to marauder.
This transformation has been captured hundreds of times, no doubt. You might have one or two on your phone.
Many live in the state archives. Look at them together, decade to decade, and you'll notice they share a quiet intimacy.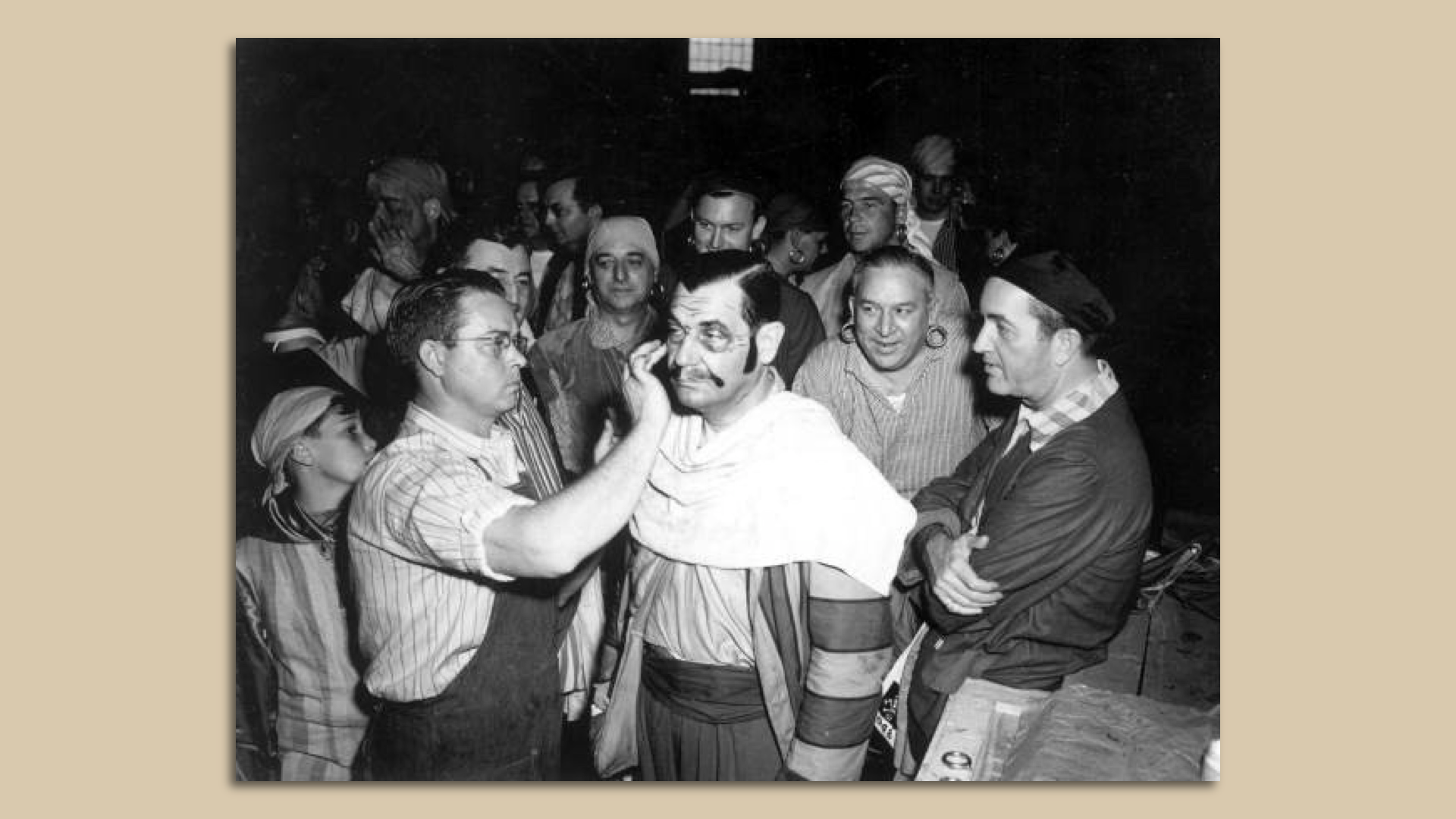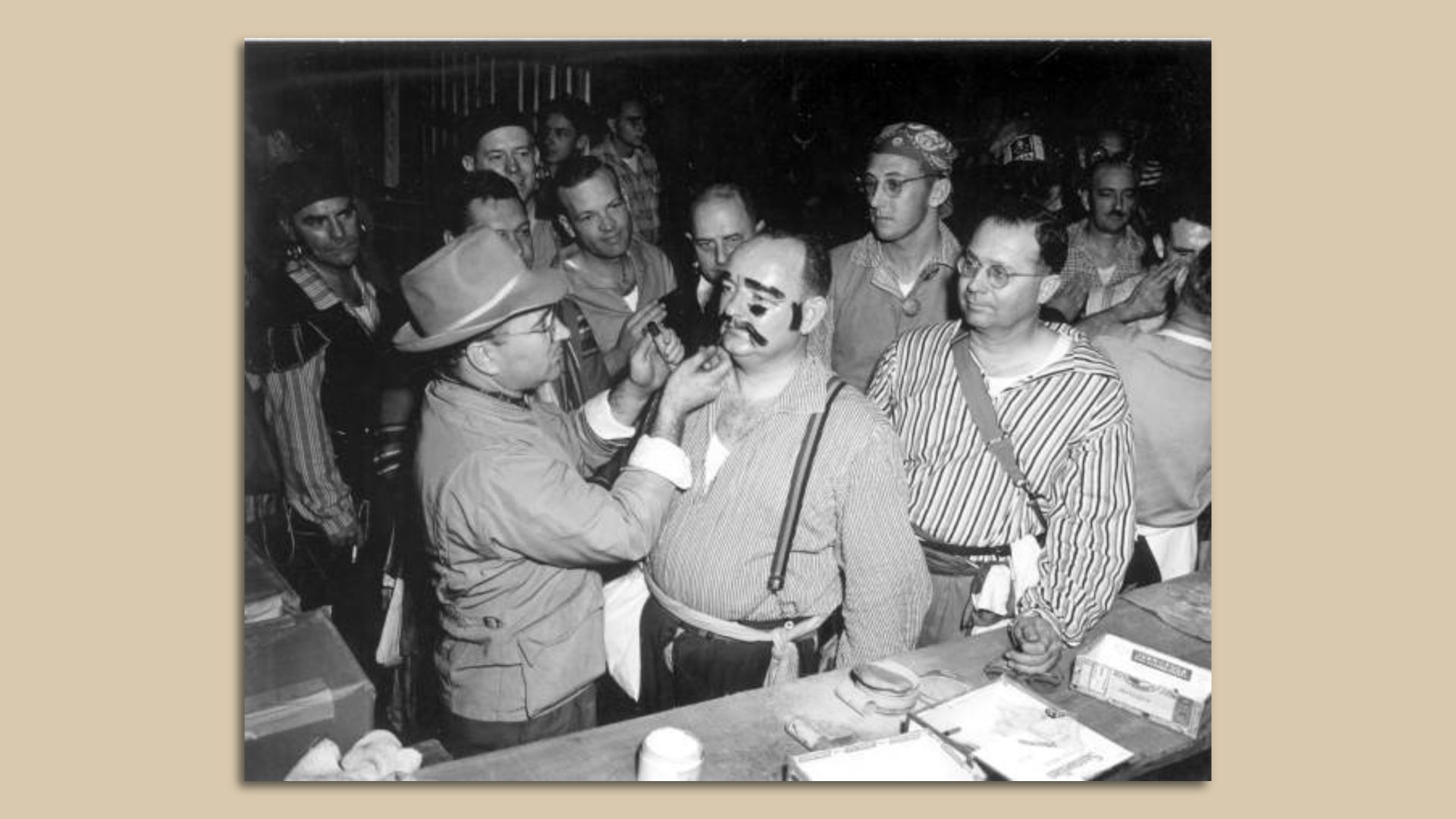 Zoom in: Many try to keep a straight face as their makeup is applied, but this unmasked effort betrays something like excitement.
Shipmates gather in anticipation. What will he become?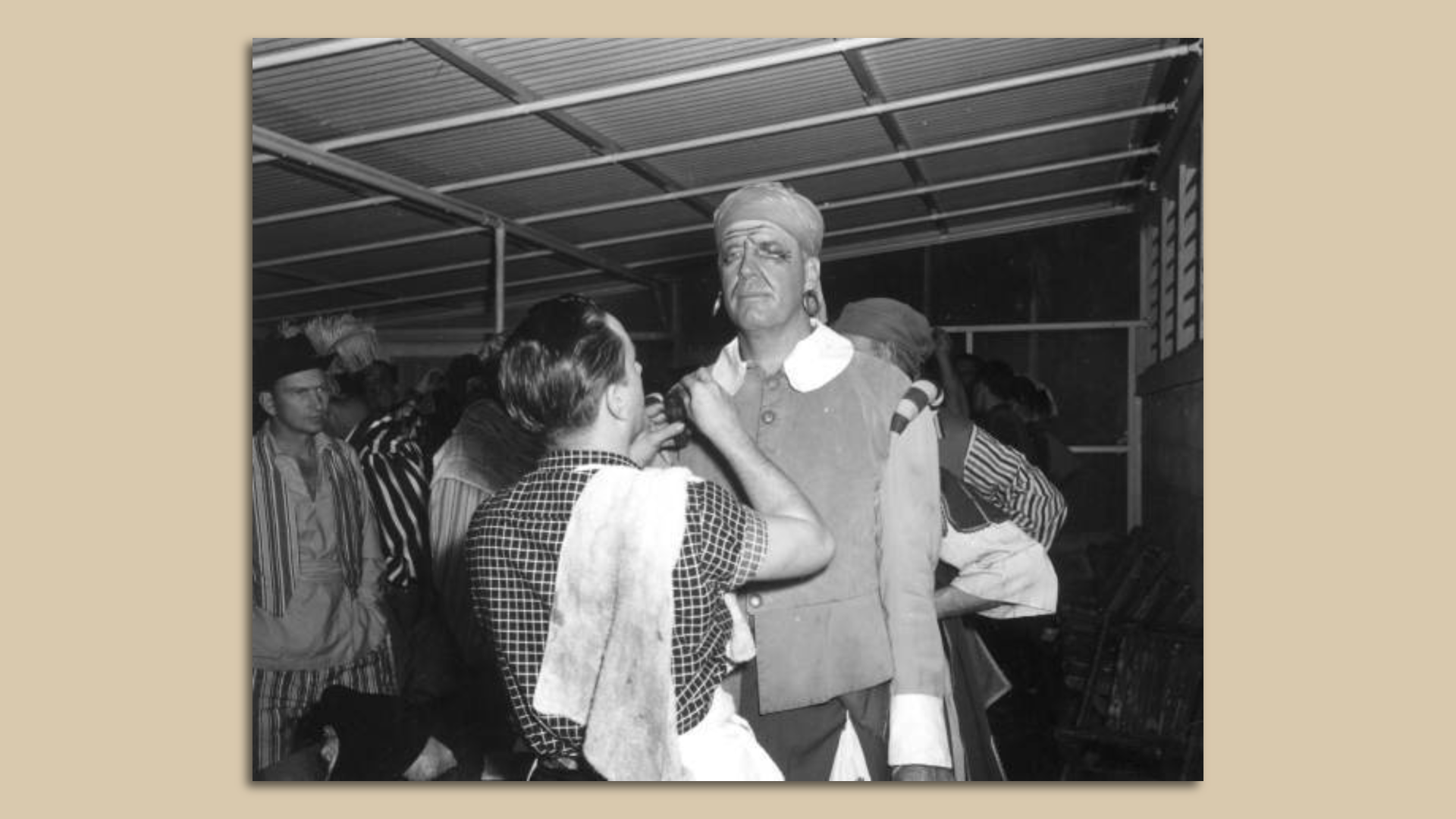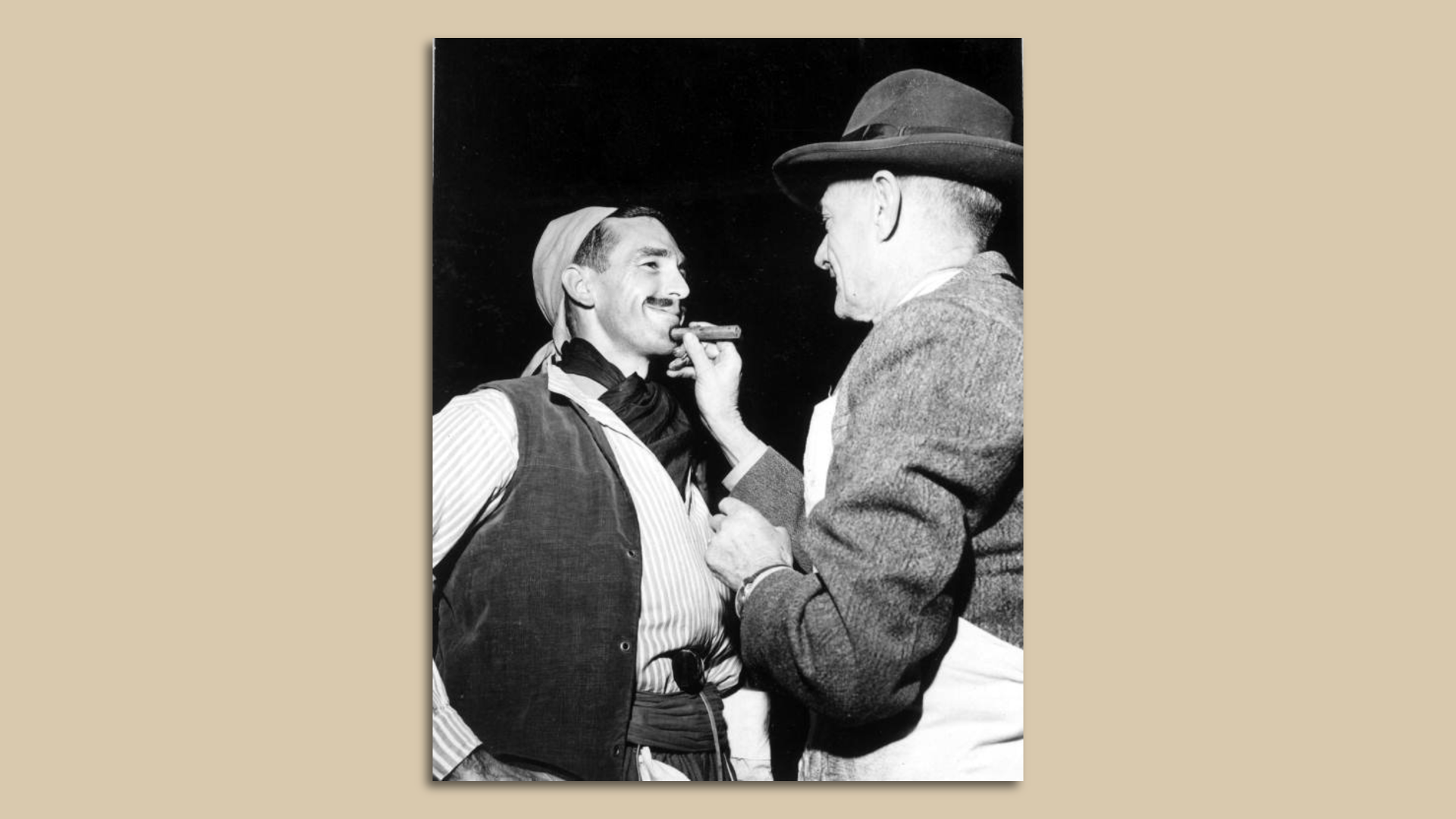 Tiger Lee knows the moment. He owns Pirate Fashions, billed as the world's largest authentic pirate store, in Tampa's Drew Park and spends this time of year helping grown men get bloused.
"You get to be something you're not," he told us yesterday when we showed him the photos, as he folded tricorn hats. "These guys work 9-to-5, regular jobs, follow the rules, and piracy is not a 9-to-5 job. So they get to be something else. That's what you're seeing."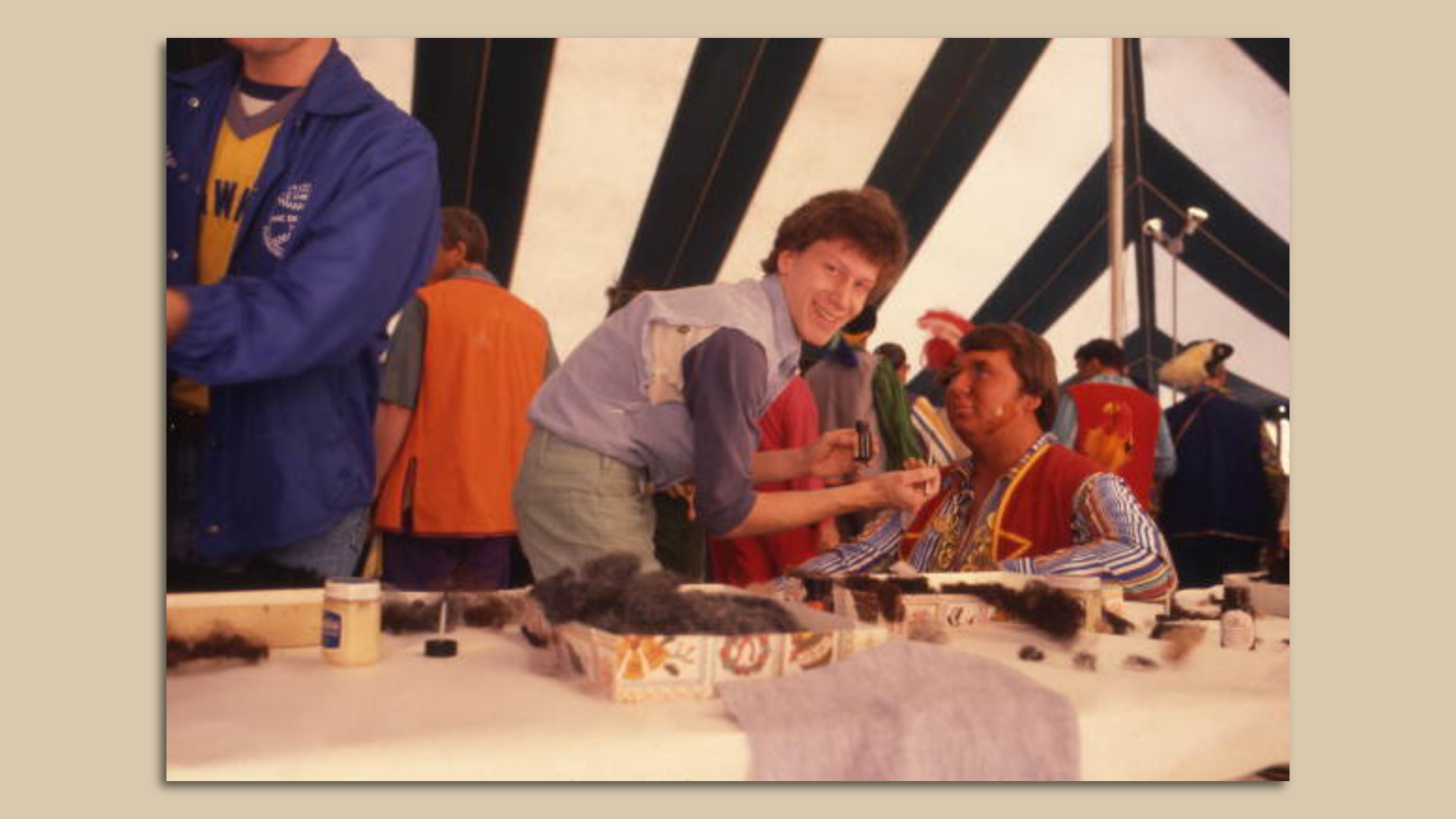 2. Guns can't fly
Floridians: Stop bringing guns to the airport.
Driving the news: Tampa, Fort Lauderdale and Orlando were three of the top 10 airports with the most firearms discovered by the Transportation Security Administration in 2022.
TSA reports that 88% of the more than 6,500 guns discovered across the country last year were loaded.
Be smart: Gun owners can transport unloaded firearms in a locked hard-shell container in checked baggage only, according to the TSA.
TSA increased its maximum fine for bringing a gun in a carry-on bag to $15,000 in December. You could also lose TSA PreCheck eligibility for up to five years.
Zoom in: The 131 firearms found last year at Tampa International Airport broke TPA's previous record of 105 in 2021, per the Tampa Bay Times.
TSA has confiscated seven guns at TPA so far this year, and 33 across Florida.
3. The Pulp: I guess a mandarin's got to do what he's best at

💉 Florida's Commission on Ethics will hear Manatee County Commissioner Vanessa Baugh's proposed settlement agreement this morning for her role in organizing an exclusive COVID-19 vaccine event for friends and neighbors in 2021. (Bradenton Herald)
🔎 The American Association of University Professors has formed a committee to investigate what it calls "an apparent pattern of politically and racially motivated attacks on higher education" in Florida. (Release)
🗳 Sen. Rick Scott announced his bid for re-election, noting that he will not be making a rumored run for president. (Florida Politics)
🍔 Yelp's Top 100 Places to Eat in 2023 list includes Uptown Eats in St. Petersburg, Izakaya Tori in Tampa and Tukro Coffee in Dunedin.
4. Making the deal with Bart Knellinger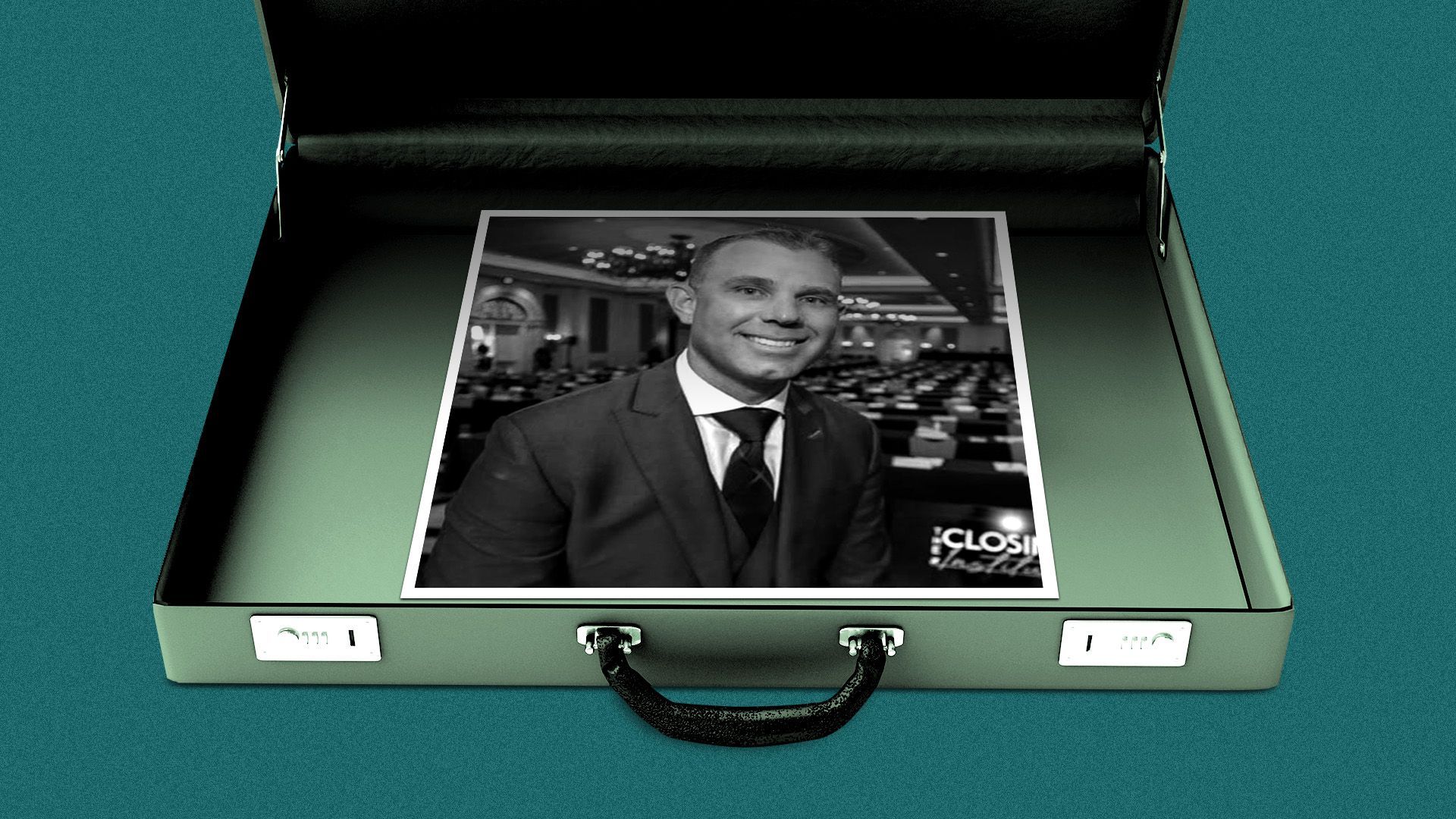 Bart Knellinger's business began as a simple favor. What started as trying to help his dad, a dentist, advertise his new surgical laser services in the early 2000s turned into a multimillion-dollar dental marketing firm.
Fast forward: His Clearwater-based company, Progressive Dental, is projected to reach $70 million in revenue this year.
We asked for his best advice on finessing a major deal. When the stakes are high, how do you bring two sides together?
Stay focused on the big picture. "The biggest problem people have trying to close deals is they have a preconceived notion. They're so focused on selling, they're no longer consumer-focused. You can't build trust doing that and you can't sell big deals doing that either.
My goal is to help them reach their goal. What I'm going to sell is not important. What is important is I understand where you are now, where you want to be, what your goals are. I'm gonna help you make a plan. Whether that's working with me or not, this plan is going to make sense."
Ask the right questions. "If they don't do that, they're going to be talking about a product or service or protocol, and they're gonna sell it with features, with benefits, and they're just guessing."
🏴‍☠️ Ben is headed downriver tomorrow with Ye Olde Seminole Heights Citizen Navy to defend the city.
🏳 Selene is staying on her side of the bridge, where it's safe.
Tell Dread Pirate Roberts to subscribe.
Today's newsletter was edited by Alexa Mencia and copy edited by Carolyn DiPaolo.