July 01, 2022
👋 Good morning! Kevin Durant has been traded to the Big Ten. Just kidding, but he does want out of Brooklyn.
🇺🇸 Programming note: We'll be off Monday. Enjoy the long weekend! See you back here on Tuesday.
Today's word count: 1,900 words (7 minutes).
Let's sports...
1 big thing: 🎓 The Big Ten bombshell
USC and UCLA will leave the Pac-12 and join the Big Ten in 2024, the schools announced Thursday — a bombshell that caught the sports world completely off-guard.
Why it matters: The future of college athletics seems clear: Two "super leagues" built from the foundations of the SEC, which will soon add Texas and Oklahoma, and the Big Ten, which now spans coast to coast.
What they're saying: "This move offers greater certainty in rapidly changing times and ensures that we remain a leader in college athletics for generations to come," said UCLA chancellor Gene Block and athletic director Martin Jarmond.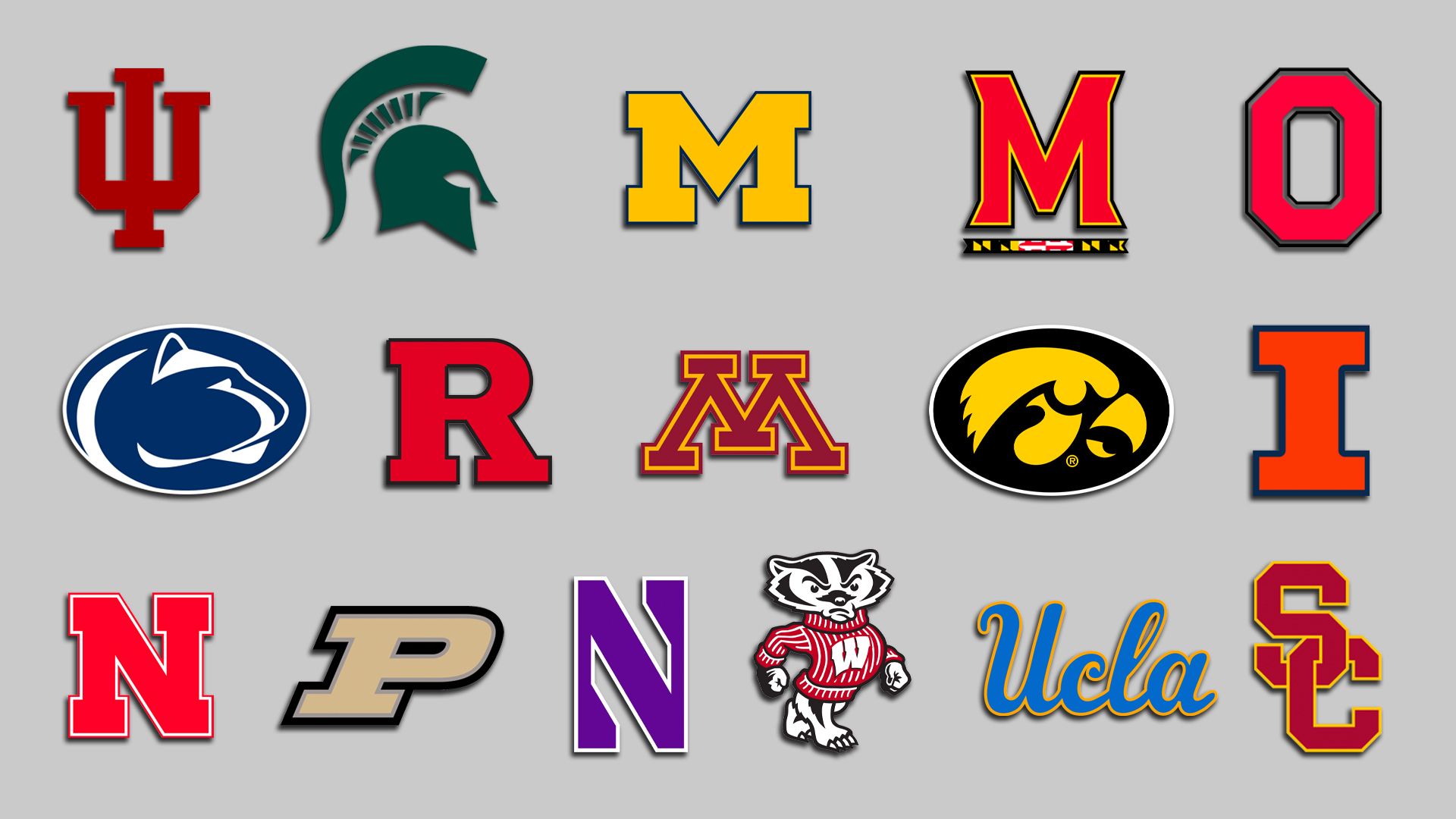 By the numbers: The Big Ten and SEC had already separated themselves from the pack financially. Now, armed with the biggest brands in college sports, it won't even be close.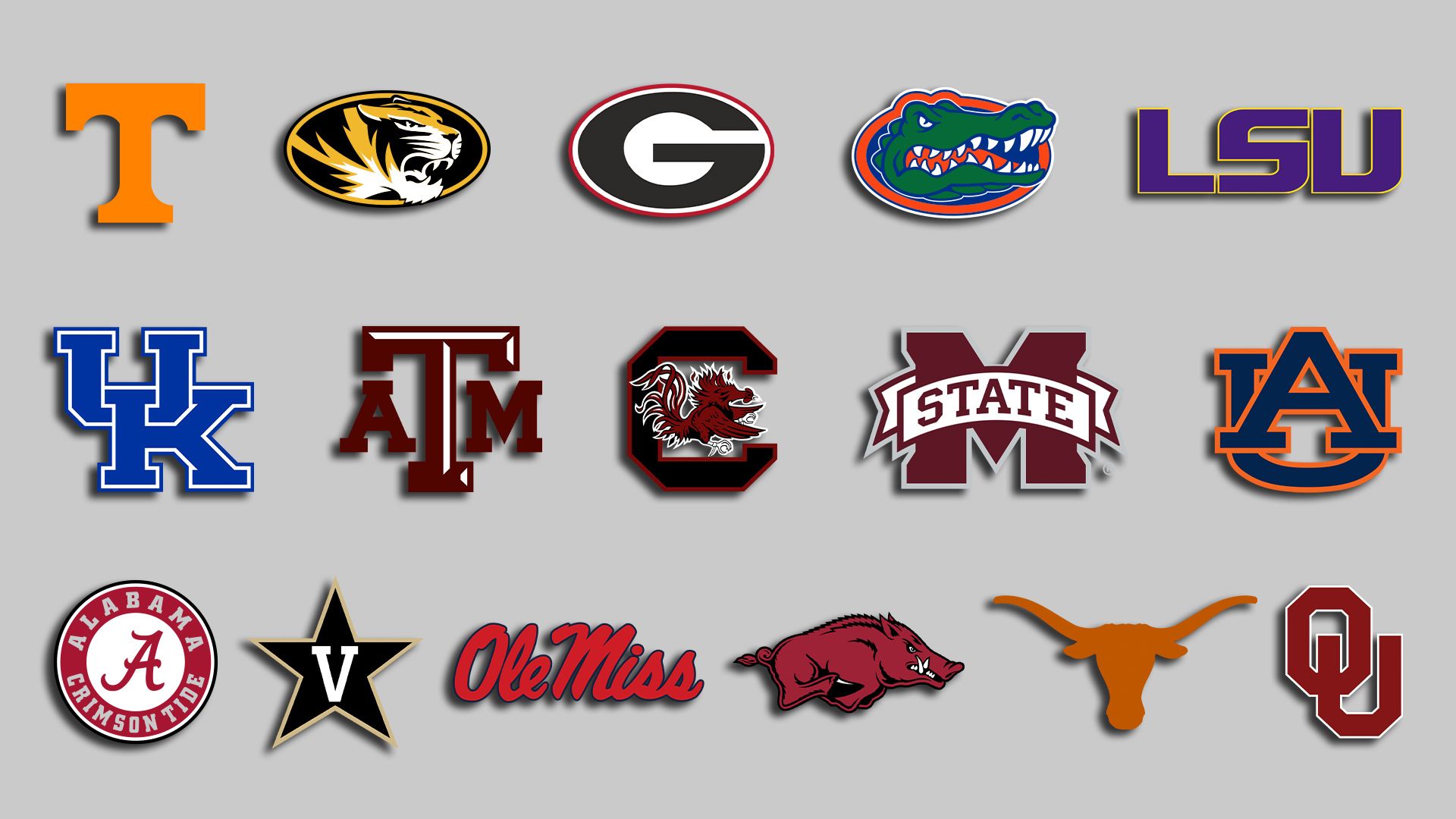 The big picture: Major college sports, especially football, are increasingly about one thing: cashing checks. What was once "amateur athletics" is now a TV show — and one of the few that still drive ratings.
Yes, but: At what cost?
Zoom out: The Big Sixteen (or is it The Bigger Ten?) may seem strange, but it's part of a larger shift. As the NCAA cedes power to the richest leagues, who may eventually breakaway, membership is a golden ticket.
Conferences were built on culture and geography, and benefited from the framework and cash provided by the NCAA, which governs all schools from the elites to the minnows in Division III.
Now, the biggest conferences have enough brand name member schools to thrive without having to split money with the NCAA's smaller schools.
— Rodger Sherman,
The Ringer
Looking ahead: We'll soon have two 16-team mega-conferences, but why stop there? Some believe the Big Ten and SEC will end up with 20 schools each, forming the "Power 2."
Go deeper:
2. 🏒 Denver: Hockeytown, USA
Hat tricks are one of the most exciting feats in hockey, and Denver just pulled off one for the ages, Axios' Jeff Tracy writes.
Driving the news: Crowds flooded the streets on Thursday for the Avalanche's Stanley Cup parade — the Avs' first title since 2001 and Denver's third hockey championship since March.
Fun fact: The Avalanche and Pioneers became the first teams from the same city to win the Stanley Cup and NCAA D-I titles in the same year since 1972 (Boston University and the Bruins).
What they're saying: "You're getting the best athletes at a young age wanting to play hockey — and it's a beautiful thing to see," says Denver East coach John Kopperud, who thinks the Avs' recent rise is having a trickle-down effect.
He may have a point: This past season, a record number of youth played hockey in Colorado, per AP.
A similar phenomenon occurred in the 90s: The number of USA Hockey players registered in the Denver region more than doubled in the six years between the Avs' first (1996) and second titles (2001).
3. ⚾️ Revealed: MLB All-Star finalists
The first round of MLB All-Star voting is complete ahead of the 92nd Midsummer Classic on July 19 at Dodger Stadium, Jeff writes.
State of play: The top two vote-getters at each position advance to round two, while each league's top vote-getter earns an automatic starting spot.
AL: Aaron Judge, Yankees (3.8 million votes)
NL: Ronald Acuña Jr, Braves (3.5 million votes)
What's next: Round two of voting, featuring every player above not named Judge or Acuña, runs from next Tuesday to Friday. Starters will be revealed that day, followed by pitchers and reserves on Sunday, July 10.
Go deeper: Nine players who should be first-time All-Stars (USA Today)
4. ⚡️ Lightning round
🎓 Happy Birthday, NIL: One year ago today, college sports changed forever when athletes were finally allowed to monetize their name, image and likeness.
🏀 Record deals: Nikola Jokić ($264 million) and Bradley Beal ($251 million) signed the two largest contracts in NBA history to stay with the Nuggets and Wizards. More deals from Thursday.
🏒 First woman: The Capitals have hired Emily Engel-Natzke as a video coach, making her the first woman to hold a full-time position on an NHL coaching staff.
🏈 Watson update: Deshaun Watson's NFL hearing ended Thursday after three days of testimony. The NFLPA will push for a decision of no discipline, per PFT.
🏊 Tough luck: The 25 km (15.5 mile) open water world championship came down to a four-woman sprint to the finish after five-plus hours. Poor fourth place lost to the winner by 1.3 seconds and didn't even medal.
5. 🚴 Preview: The 109th Tour de France
The Tour de France begins today in Copenhagen, where 23-year-old Slovenian Tadej Pogačar is eyeing a three-peat as the "all-time legend" talk builds around him, Jeff writes.
By the numbers: This marks the 24th Grand Départ in a country other than France, and the first in Denmark.
Dates and stages: The 21-stage race goes July 1–24, including one transfer day and two rest days. There are seven hilly stages, six in the mountains, six flat and two time trials.
Distance and route: 176 riders comprising 22 teams will travel 2,081.5 miles through four countries (Denmark, France, Belgium, Switzerland) and four mountain ranges (Alps, Pyrenees, Vosges, Massif Central).
Prizes: The coveted yellow jersey comes with a $528,000 prize, and riders will also compete for the polka dot (best climber), green (sprinter) and white jerseys (young rider, under 26), which reward (much smaller) cash prizes.
What's new: The Tour de France Femmes, an eight-stage women's race, debuts this year. It replaces the one-day women's races held since 2014 and is the first Tour de France-related stage race for women since 2009.
Go deeper:
6. ⚾️ Ohtani is on a tear
Shohei Ohtani has been worth 2.5 wins above replacement in the past three weeks, Jeff writes.
Why it matters: There are only 22 batters and eight pitchers who've been worth that much this entire season.
Wild stat: He's just the fourth pitcher in the past 10 years with 30+ strikeouts and no runs allowed in a three-start span. And he also hit four homers during that time.
By the numbers: Since June 9, Ohtani has made four starts on the mound and played in 18 games as DH.
Pitching: 4-0, 0.34 ERA, 36 K, 6 BB, 26.2 IP, 1.4 WAR (most among pitchers)
Hitting: .344/.436/.719, 6 HR, 17 RBI, 1.1 WAR (11th among hitters)
The big picture: On the season, Ohtani's 2.68 ERA ranks ninth in the AL (min. 70 IP) and his .855 OPS ranks 12th. It's insane.
7. 🌎 The world in photos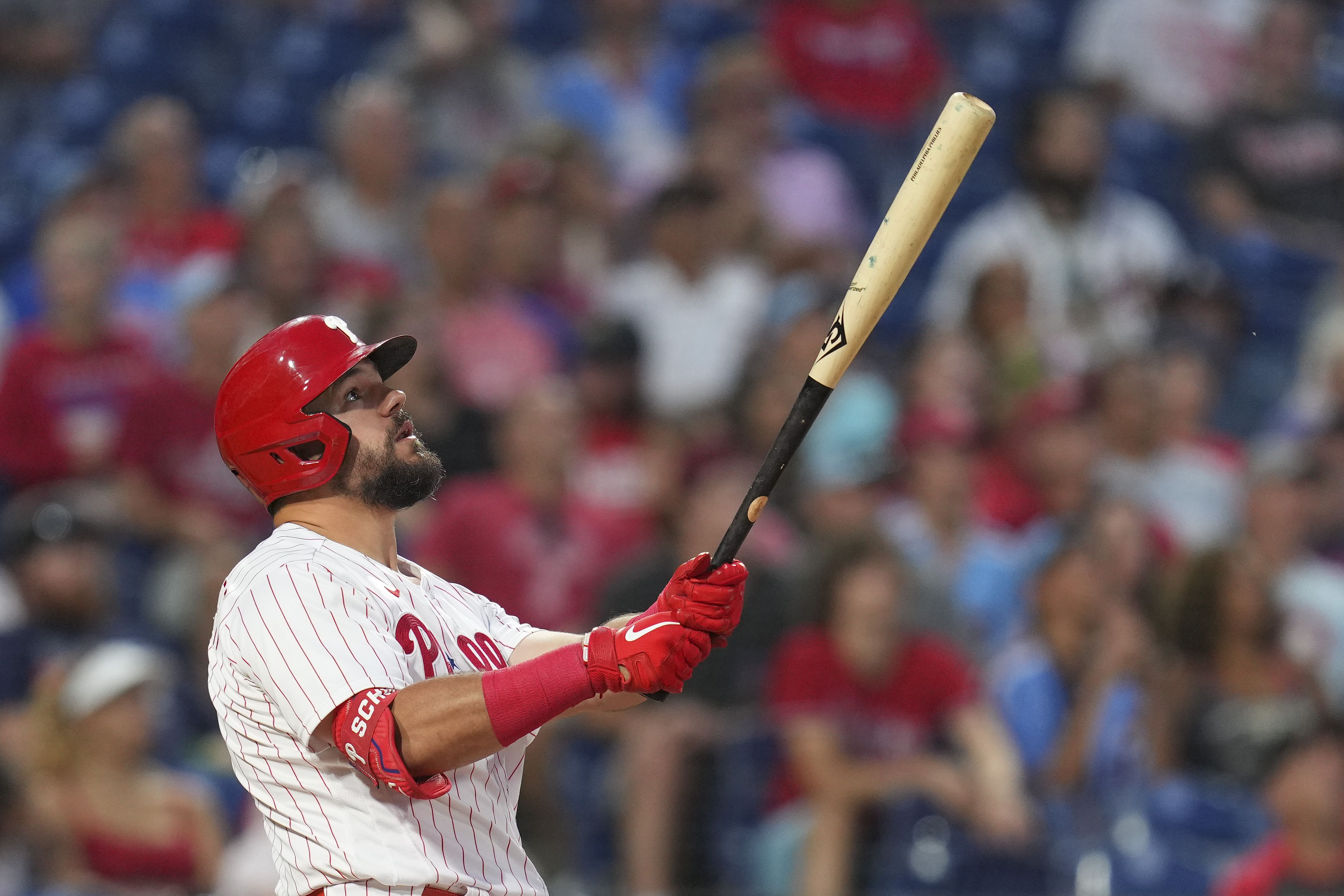 PHILADELPHIA — Kyle Schwarber has now hit 47 HR in 458 career June at-bats (one every 9.7 at-bats). That's the best-ever HR ratio in the month of June, ahead of Babe Ruth.
What he's saying: "I'm pretty simple. I don't really dig into [biomechanics] or launch angles," says Schwarber. "If I can hit the baseball on the barrel of the bat, it's gonna come out pretty good."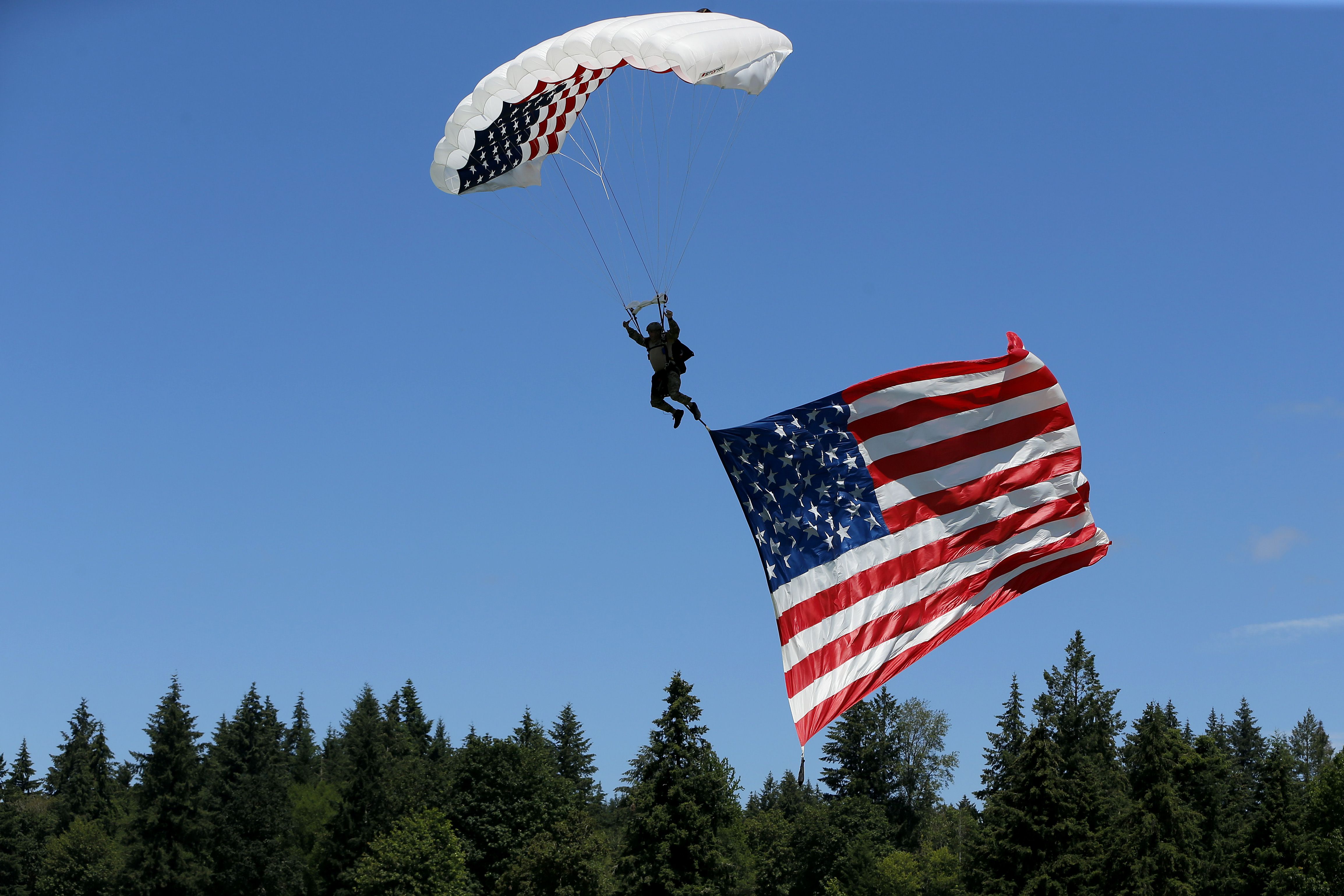 NORTH PLAINS, Ore. — The Navy SEAL parachute team descended on Pumpkin Ridge Golf Course ahead of LIV Golf's first U.S. event, where 9/11 families staged a protest.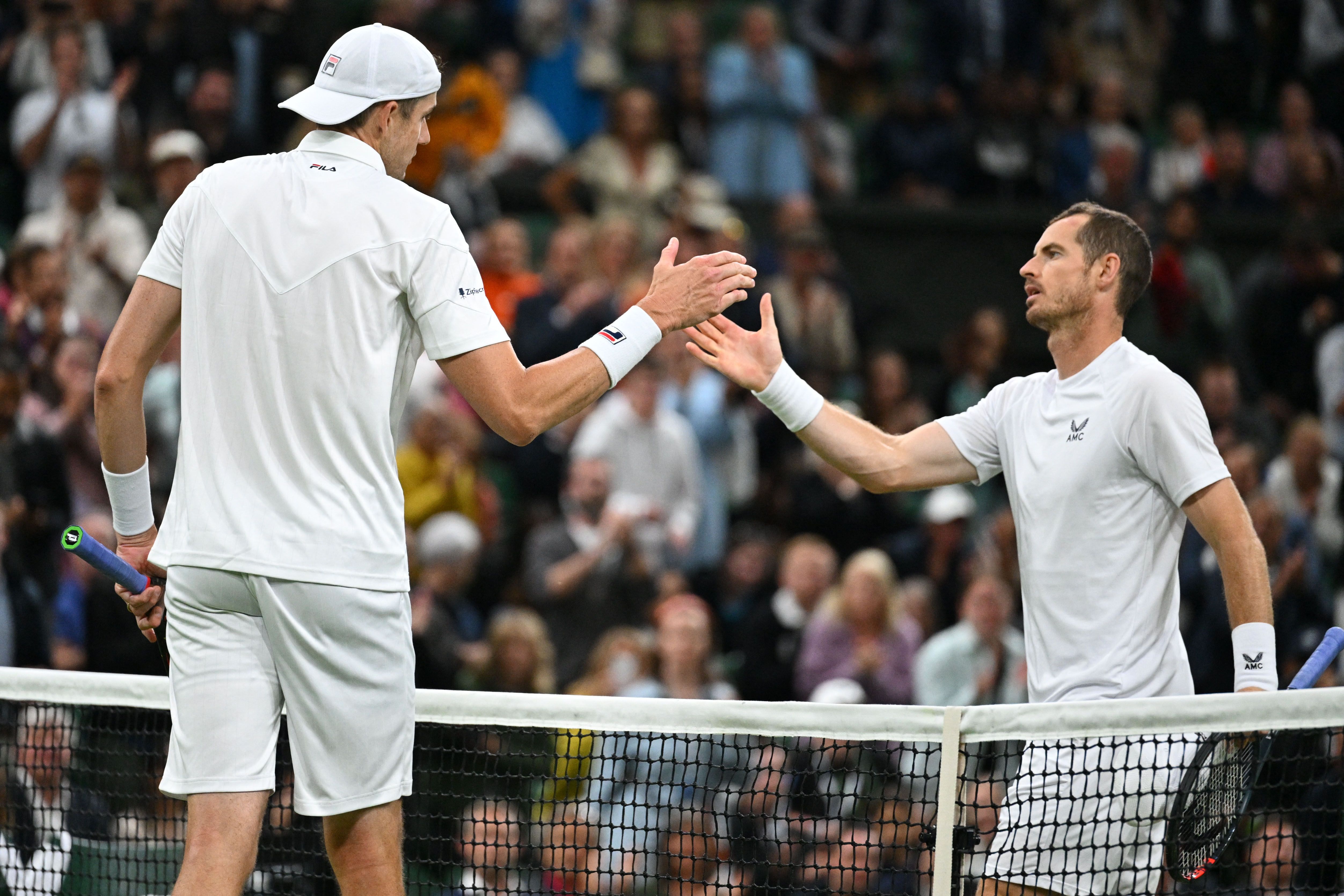 LONDON — Eight American men will qualify for the third round of Wimbledon (25% of final 32 spots). That's the most American men in the third round of a Grand Slam since the 1996 U.S. Open.
8. 📺 Watchlist: USFL championship game
The Birmingham Stallions and Philadelphia Stars will meet Sunday in Canton, Ohio, in the rebooted USFL's inaugural title game (7:30pm ET, Fox).
By the numbers: The Stars (26.2 ppg) and Stallions (23.4) led the league in scoring. But while the Stallions allowed the second-fewest points (16.9), the Stars allowed the most (24.3).
Players to watch: Stars QB Case Cookus (Northern Arizona) threw the second-most TDs (12) ... Stallions RB Bo Scarbrough (Alabama) ranks third in rush yards per game (58.7).
More to watch:
9. 🏀 NBA trivia
Kevin Durant averaged 28.7 points per game the past two seasons in Brooklyn, tied for third-most in the NBA during that time.
Question: Which three players are tied with or ahead of him?
Hint: Two East, one West.
Answer at the bottom.
10. 🎉 1 fun thing: Happy Bobby Day!
Today, 59-year-old Bobby Bonilla will collect a check for $1.2 million from the Mets, as he has and will every July 1 from 2011 through 2035.
Catch up quick: In 2000, the Mets bought out the remaining $5.9 million on Bonilla's contract. But instead of paying it right then, they agreed to make annual payments for 25 years, including a negotiated 8% interest.
At the time, Mets ownership was invested in Bernie Madoff accounts that promised double-digit returns, so deferred payments made financial sense. Unfortunately, Madoff was a crook.
The Mets have paid Bonilla roughly $14.3 million so far, and he has 13 years and $15.5 million left.
Fun fact: Did you know the Orioles also gave Bonilla a deferred contract? They've been paying him $500,000 a year since 2004 and are on the hook until 2028.