September 20, 2019
🎉 Happy Friday! Let's sports.
Today's word count: 1,286 words (<5 minutes)
1 big thing: 🤔 What is a sport?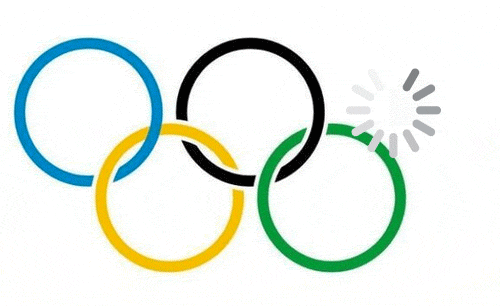 The emergence of esports, breakdancing's Olympics debut (coming in 2024!) and the daily musings in "The Ocho" got me thinking…
What is a "sport?" Is any competition considered a sport? Does someone need to be keeping score? Is physical exertion required?
Sport, defined:
Oxford: "An activity involving physical exertion and skill in which an individual or a team competes against another or others for entertainment."
Dictionary.com: "An athletic activity requiring skill or physical prowess and often of a competitive nature."
Merriam-Webster: "A source of diversion," or "physical activity engaged in for pleasure or exercise."
Some thoughts:
By the first two definitions, non-competitive fishing wouldn't qualify as a sport, but Merriam-Webster accepts it with open arms — and many weekend fishermen likely consider themselves "sportsmen."
If I, as an amateur, decide to go skiing, that's not a sport. But if I challenge my friend to a race down the mountain, are we now engaged in a sport? If not, what would make it one? A set of rules? A trophy? Stephen A. Smith's expert analysis?
Board games like Monopoly are clearly not sports, but many consider chess to be one. In fact, former SI writer Tim Crothers said "chess is as pure a sport as there is."
In 2015, former ESPN president John Skipper famously said of esports: "It's not a sport — it's a competition." Ya know, just to introduce another word into the mix: competitions, sports, activities, games, the list goes on.
"Competition is the basis of all hip-hop culture," says longtime breakdancer Michael Holman, per NYT. "The DJ's compete … The MC's and rappers battle … the breakers battle." Absolutely true, but isn't that art?
The bottom line: There will always be activities that exist on the fringe of sports. In that case, perhaps the best definition comes from the Australian Sports Commission: A sport is a sport if it is ... "generally accepted as being a sport."
2. ⚾️ MLB playoff picture
The Yankees captured their first AL East title since 2012 with a resounding win over the Angels last night, while also joining the Astros as MLB's second 100-win team.
Fun fact: Aaron Boone is the first manager in MLB history to win at least 100 games in each of his first 2 seasons as a big league skipper.
AL Division leaders:
AL East: Yankees: 100-54 (Clinched)
AL Central: Twins: 94-59 (Magic number*: 6)
AL West: Astros: 100-53 (Magic number: 2)
AL Wild Card:
Wild Card 1: Athletics: 92-61 (95.2% odds)
Wild Card 2: Rays: 90-63 (54.5%); Indians: 90-63 (50.5%)
NL Division leaders:
NL East: Braves: 94-60 (Magic number: 1)
NL Central: Cardinals: 86-67 (Magic number: 7)
NL West: Dodgers: 98-55 (Clinched)
NL Wild Card:
Wild Card 1: Nationals: 83-68 (93.8% odds)
Wild Card 2: Brewers: 83-70 (63.2%)
Still alive: Cubs: 82-71 (41%), Mets: 79-73 (5.9%), Phillies: 78-73 (0.7%), Diamondbacks: 78-75 (0.1%)
* A team's magic number represents the combined number of (a) wins needed by that team and (b) losses by its closest competitor in order for them to clinch the division.
3. 📸 Last night in photos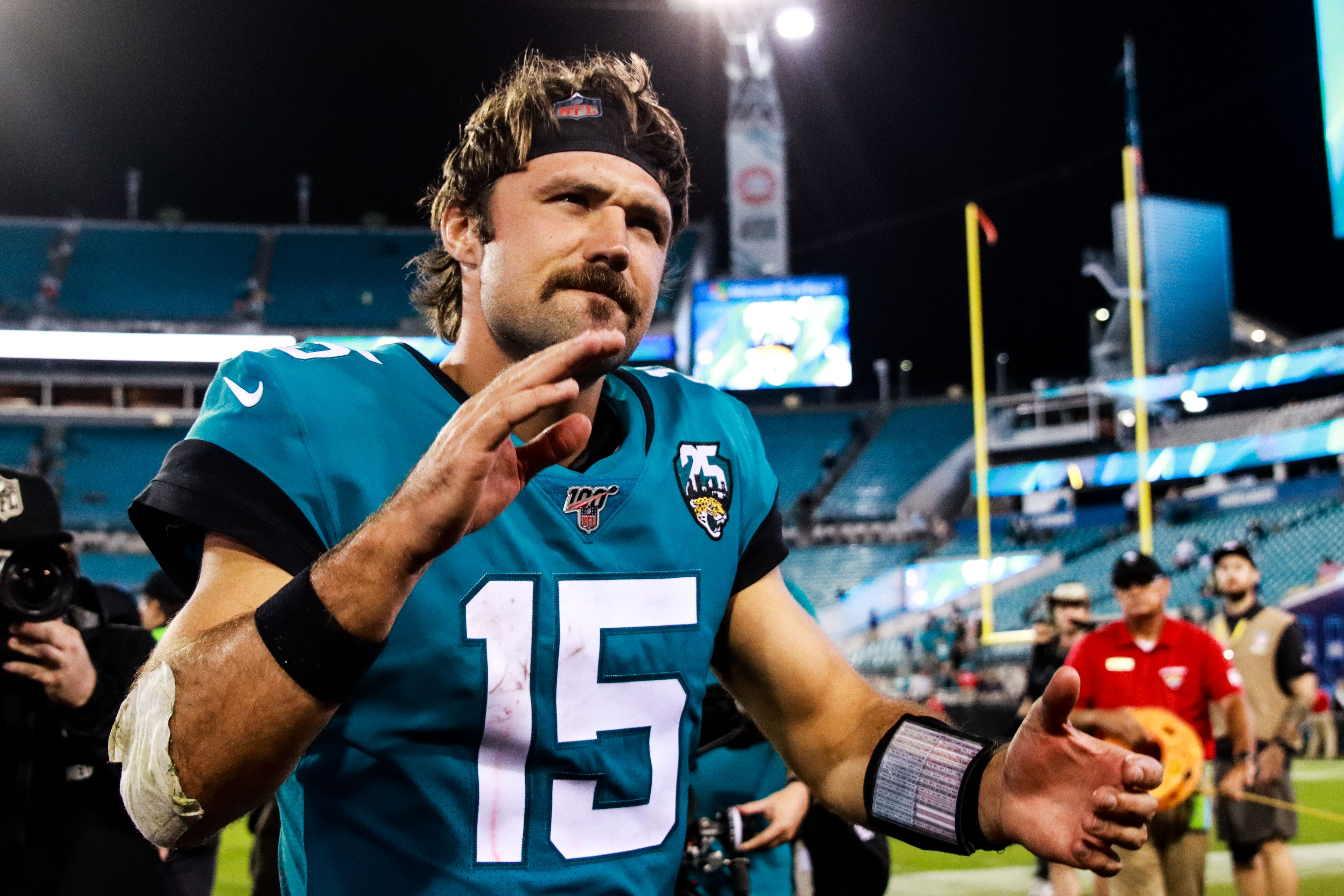 JACKSONVILLE, FLA. — Gardner Minshew II threw 2 early TDs as the Jaguars beat the Titans, 20-7, in a Thursday night slop-fest marred by so many penalties that even Tom Brady turned it off.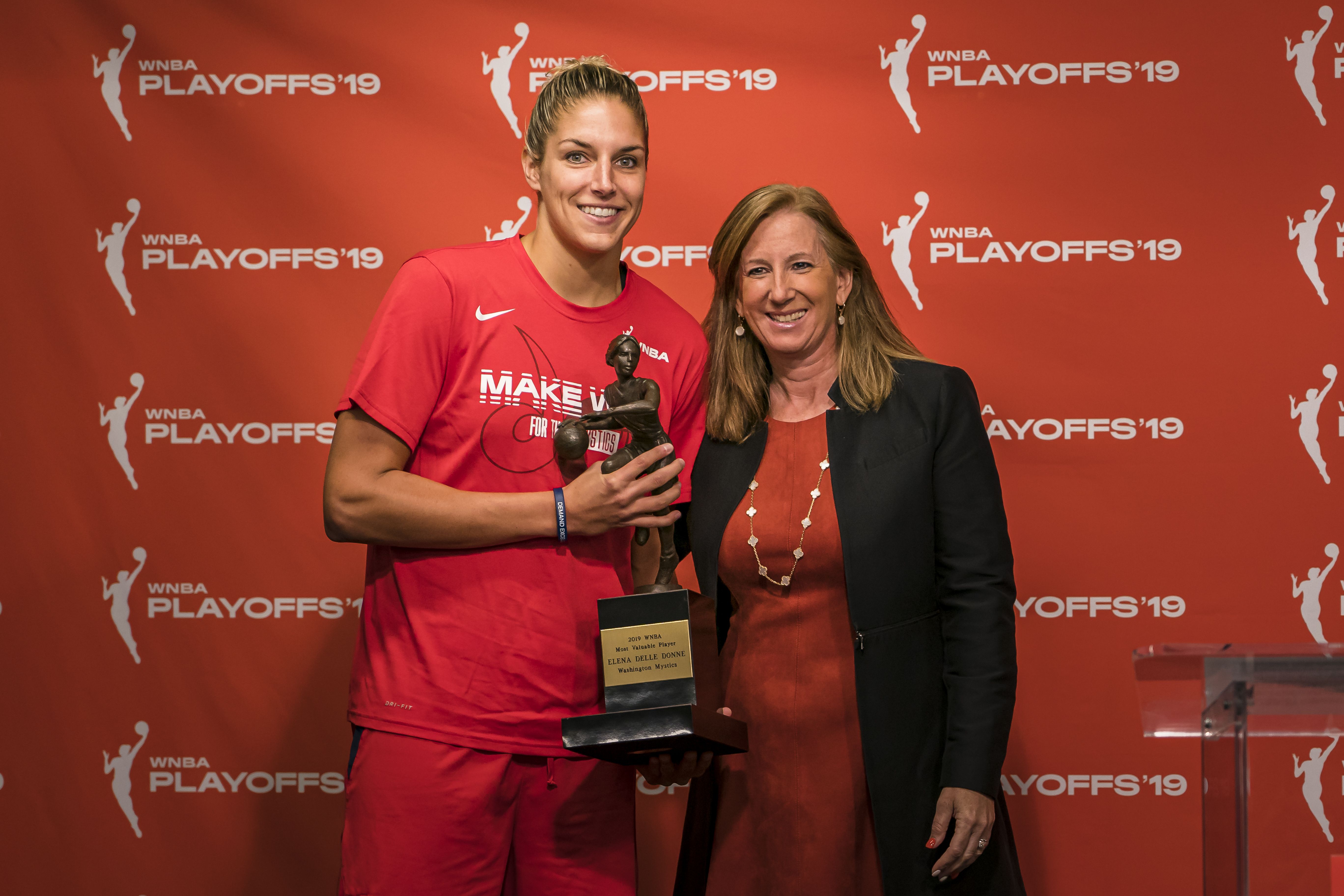 WASHINGTON, D.C. — Mystics star Elena Delle Donne was officially named WNBA MVP last night. Somehow, despite her becoming the first player in league history to join the 50/40/90 club, it wasn't unanimous. Crazy.
Meanwhile, on the hardwood: Delle Donne's Mystics beat the Aces, 103-91, to take a 2-0 lead in their 5-game series … and the Sun crushed the Sparks, 94-68, to take a 2-0 lead in theirs. Recap of both games.
NEW ORLEANS — With 18 seconds left in a 31-31 game against Houston, Tulane looked ready to take a knee and send the game to OT … but they faked it!! And then they won on a crazy play!!! Sports!!! Relive the madness.
4. 📊 By the numbers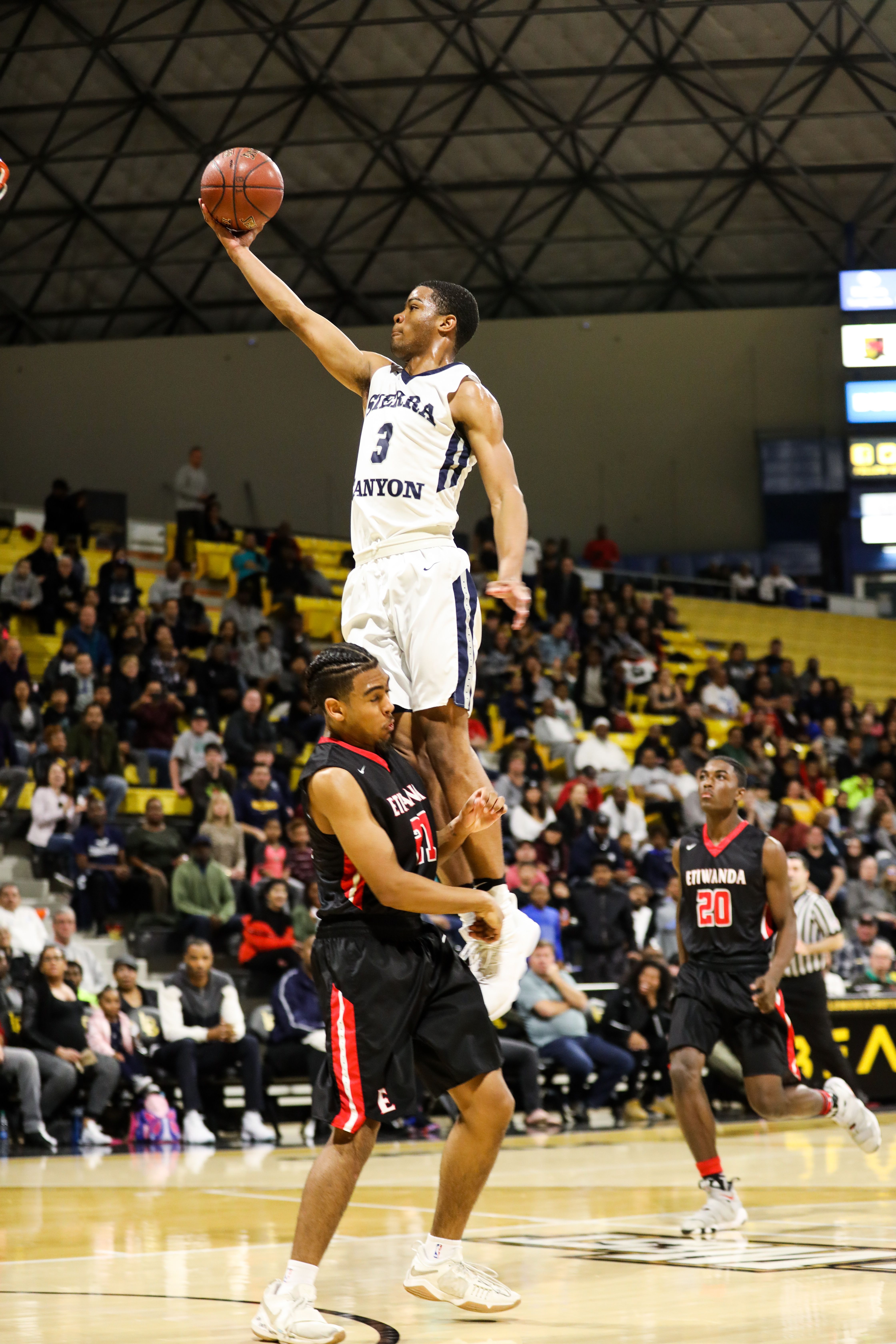 🏀 45+ inches
Duke freshman Cassius Stanley broke the program's record for highest vertical leap — a record set last year by Zion Williamson (45 inches). Looks like we've got another freak in Durham.
⚾️ 18-1
The Indians played 19 games against the Tigers this season and won 18 of them — the most wins against an opponent in MLB history. P.S. ... The Yankees were nearly as dominant against the Orioles this year (17-2).
⚽️ 28 goals
LAFC's Carlos Vela leads MLS with 28 goals, but LA Galaxy's Zlatan Ibrahimovic (26) and Atlanta FC's Josef Martinez (26) are closing in with a few weeks left to play. All 3 players are in action tomorrow (see schedule).
5. 🏈 Saturday's slate
No. 11 Michigan at No. 13 Wisconsin (-3.5)
Time: Noon ET, Fox
Storyline: Both teams are coming off a bye week. Michigan fans will be hoping those extra practice reps helped the offense, while Wisconsin fans will be hoping the week off didn't mess anything up (outscoring opponents 110-o to start the year).
Betting stats to know: Wisconsin is 5-0 against the spread (ATS) in their last 5 home games against Michigan, and the Wolverines are just 1-7 ATS in road games in September under Jim Harbaugh.
No. 8 Auburn at No. 17 Texas A&M (-3.5)
Time: 3:30pm ET, CBS
Storyline: Both teams will have plenty more opportunities to impress the committee (they both play Alabama, LSU and Georgia), but this is a landscape-shifting game, nonetheless.
Betting stat to know: The road team has won 6 of 7 in the series (5-1-1 ATS) since A&M joined the SEC, with last year being the exception.
No. 7 Notre Dame at No. 3 Georgia (-14.5)
Time: 8pm ET, CBS
Player to watch: Georgia QB Jake Fromm's first career start was at Notre Dame 2 years ago when he led the Bulldogs to a 20-19 win. This is his time to shine — and launch himself into the Heisman conversation.
Betting stat to know: Since 2017, Georgia has allowed more than 20 points just 3 times at home. The over/under for this game? 58.
Go deeper: Week 4 picks, predictions, schedules (SI)
6. Sept. 20, 1973: 🎾 King wins "Battle of the Sexes"
46 years ago today, 29-year-old Billie Jean King beat 55-year-old Bobby Riggs in straight sets (6-4, 6-3, 6-3) in a nationally televised match that promoters dubbed the "Battle of the Sexes."
The big picture: King's victory is considered a milestone in public acceptance of women's tennis, and women's sports as a whole, and she would go on to lay the foundation for the Women's Tennis Association (WTA).
Watch: Here's the trailer for the 2017 film, "Battle of the Sexes," starring Emma Stone as King and Steve Carell as Riggs.
Bonus: 🏈 CFB trivia
Last night, Houston QB D'Eriq King set the FBS record for most consecutive games with a pass TD and rush TD (15 games).
Question: Whose record did he break?
Hint: Won the Heisman Trophy in the 2000s.
Answer at the bottom.
7. 📚 Good reads
💰 She Won Athletes' Hearts. And Robbed Them Blind (Alex Prewitt, SI)
"The same people who years ago entrusted her with millions — from Ricky Williams to Dennis Rodman to Travis Best — wince today at the mention of her name. They'll tell you how she left them broke. ... How she's a forgery of the American Dream. And every athlete's worst nightmare."
🏀 A Behind The Scenes Look At How The Clippers Won Kawhi Leonard And Paul George (Arash Markazi, LA Times)
Doc Rivers: "We just showed him guys that we thought would match him and when he saw Paul George's name he said, 'I want to play with him.' … We did know that Oklahoma City wanted to break their team up, so that helped, but we didn't know if we could get him."
🏈 The Golden Age of Black College Football Lost to Integration (Tyler Tynes, The Ringer)
"Football helped to develop a bountiful idea of black identity within these communities. It became the athletic representation of black culture, and success on the gridiron held the possibility of equality, on and off the field."
8. The Ocho: 🤽‍♂️ "Paddle polo"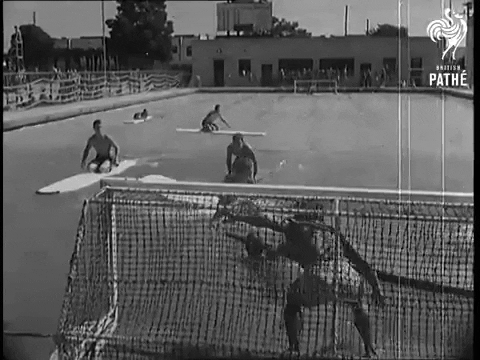 Please enjoy this video from 1941 introducing a new water sport called "paddle polo," which appears to be water polo … on paddle boards.
Enjoy the weekend,
Kendall "Is a weekend round of golf a sport?" Baker
Trivia answer: Tim Tebow