☀️ Good morning! Today's word count: 1,358 words (~5 mins).
Fun fact: In the history of the NHL, there have only been four players who were born in Maryland … and all of their names start with the letter J.
2pm ET, ESPN: One day after Arkansas was eliminated from the College World Series by Texas Tech, Louisville and Auburn face off in an elimination game of their own.
Reminder: Refer a friend to Axios Sports using your unique referral link (click here) and both you and that friend will secure spots in our Women's World Cup Group Stage bracket, which begins later this week.
How about some NFL coverage to start? Been a while.
1 big thing: 🏈 Left tackles are no longer kings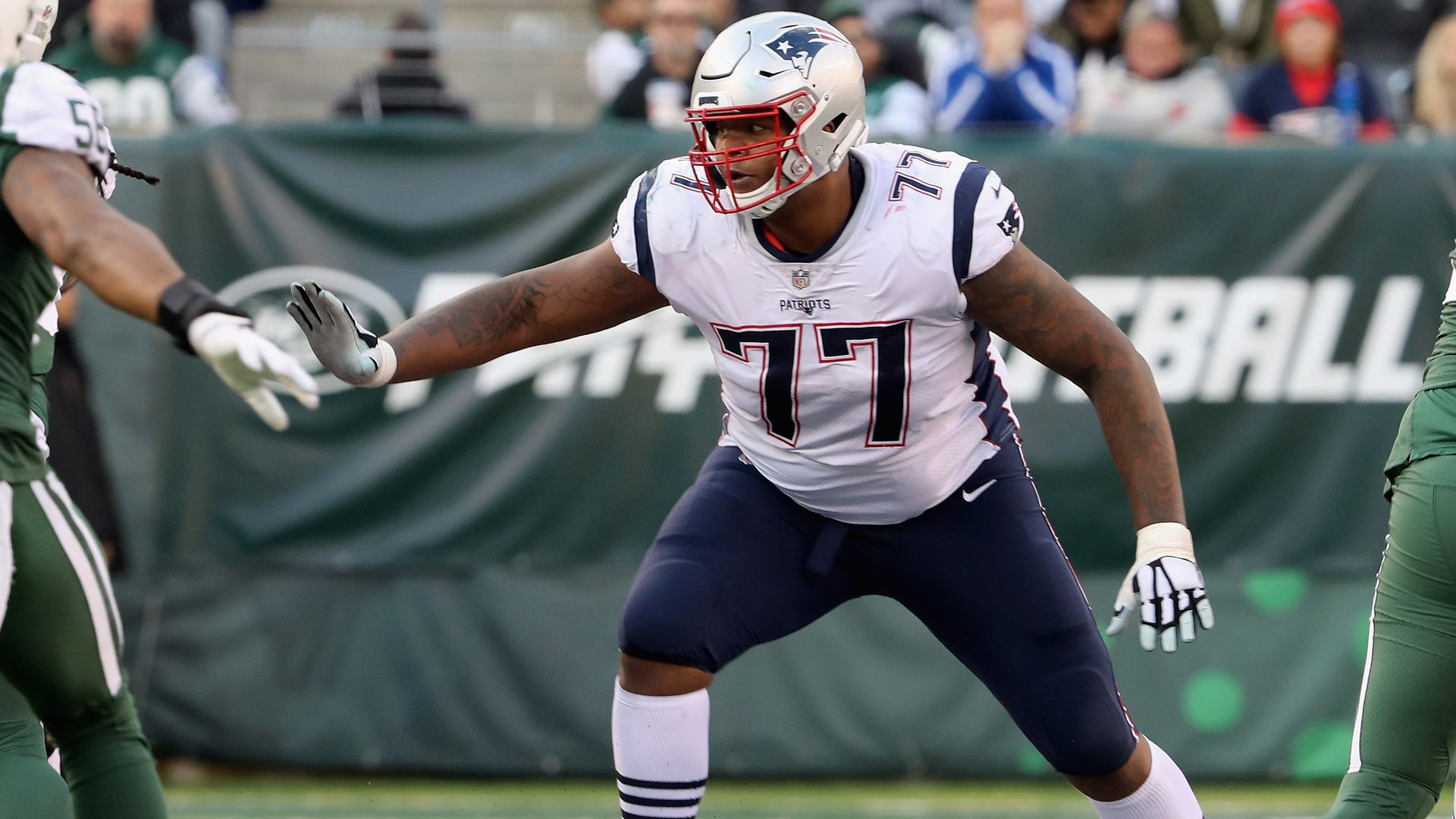 In the mid-2000s, the perceived importance of the left tackle position was at an all-time high thanks to front offices making them some of the highest-paid players in the NFL and Michael Lewis publishing "The Blind Side."
Newsflash: Football has changed quite a bit since then, and as former NFL offensive lineman Ross Tucker points out for The Athletic (subscription), we're at the point now where there is "no longer a distinction" between left and right tackles.
The backdrop: Decades ago, defenses began putting their best pass rushers over the left tackle because that was typically the QB's blind side and, thus, gave them the best opportunity to get sacks and, better yet, strip-sacks.
Offenses responded to this by putting their best offensive lineman at left tackle. And then defenses responded to that by moving their best pass rushers over to the opposite side — a classic back-and-forth that has led to both tackle positions becoming almost synonymous.
Proof: The Raiders plan to use former Patriots left tackle Trent Brown at right tackle after making him the highest-paid offensive lineman in NFL history this offseason.
The big picture: This redistribution of importance is not just happening at the tackle position; it's happening across the entire offensive line.
With offenses getting rid of the ball faster than ever, it's crucial for defenses to apply quick pressure — and the shortest distance to the QB is straight up the middle.
This has spawned a new wave of pass rushers like Aaron Donald (last season's sack leader) who make a living wreaking havoc on the interior. In response to this rising threat, guards — who play inside the tackles — are being asked to do more than ever, and their value is skyrocketing as a result.
Proof: Last offseason, the Colts took Quenton Nelson with the No. 6 pick (highest-drafted guard since 1985) and the Cowboys signed Zack Martin to an $84 million deal (biggest contract ever given to a guard).
The bottom line: At no point in NFL history has the offensive line been more of a unit, and it's no longer a given that a team's most athletic trench warrior will line up at left tackle.
2. ⚽️ USWNT generates more game revenue than men's team
In the three years after they won the 2015 World Cup, the U.S. women's national team generated more game revenue ($50.8 million) than the U.S. men's national team ($49.9 million), according to audited financial reports acquired by the Wall Street Journal (subscription).
Why it matters: The women's team's ability to match, and even exceed, the men's team in game revenue (which is made up of mostly ticket sales) is a key factor in their ongoing gender-discrimination lawsuit against the U.S. Soccer Federation.
Last month, U.S. Soccer responded to the suit by emphasizing that any alleged pay differential is "based on differences in the aggregate revenue generated by the different teams and/or any other factor other than sex."
But the above chart clearly shows that while men's games used to bring in far more money, the women's team has closed the gap in recent years.
Between the lines: Games are, of course, not the only way our national teams generate revenue. There's also sponsorship deals and broadcast rights.
Yes, but: As WSJ points out, "U.S. Soccer sells broadcast rights and sponsorships as a bundle, not separately for each national team. That makes it difficult to parse the value that broadcasters or brands see in the men's team versus the women's team."
The bottom line: Why is this so hard? Give the men and the women the same base salary and then allow them to earn bonuses based on ticket and merchandise sales and anything else that can be tracked.
3. ⚾️ Baseball: By the numbers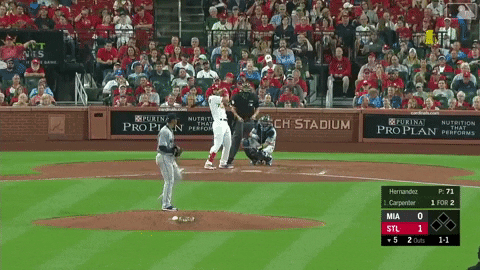 1
Facing a dramatic shift that left the third-base line wide open, Matt Carpenter recorded the first bunt double in Cardinals history. Hey baseball players, more of this please! We don't need to ban the shift! Just do this!
5 of 9
At least nine college baseball coaches are making $1+ million, and five of them took their teams to the College World Series, per USA Today. Meanwhile, at least 11 MLB managers are making $1 million or less.
6
In the entire decade of the 1980s, there were six instances where a team hit seven or more home runs in a game. We've already matched that total this season. Ya know, the one that's not even halfway over.
4. 🏀 NBA mock draft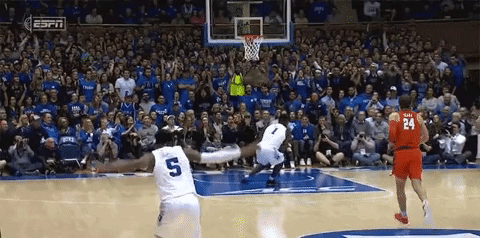 The NBA draft is on Thursday. We'll be going deeper later this week, but here's a quick glance to whet your appetite.
Top 10 (via The Ringer)
Pelicans: Zion Williamson, Duke
Grizzlies: Ja Morant, Murray State
Knicks: R.J. Barrett, Duke
Pelicans: Jarrett Culver, Texas Tech
Cavaliers: De'Andre Hunter, UVA
Suns: Darius Garland, Vanderbilt
Bulls: Coby White, UNC
Hawks: Cam Reddish, Duke
Wizards: Jaxson Hayes, Texas
Hawks: Sekou Doumbouya, France
Go deeper: Why R.J. was ranked higher than Zion as a recruit
5. 🏒 NHL mock draft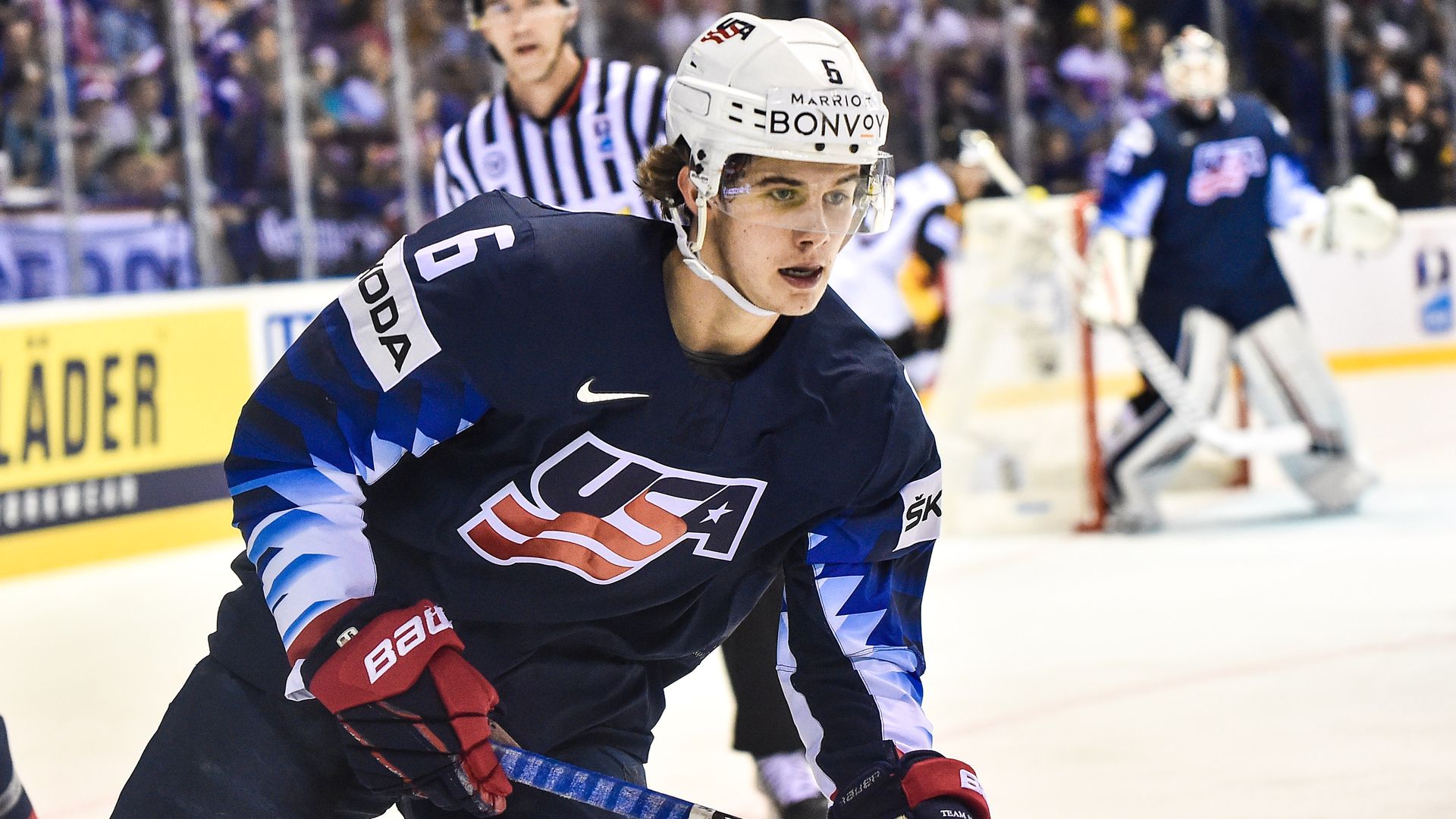 The NHL draft is on Friday. More appetite-whetting:
Top 10 (via The Athletic)
Devils: Jack Hughes, USA
Rangers: Kaapo Kakko, FIN
Blackhawks: Alex Turcotte, USA
Avalanche: Dylan Cozens, CAN
Kings: Bowen Byram, CAN
Red Wings: Trevor Zegras, USA
Sabres: Cole Caufield, USA
Oilers: Kirby Dach, CAN
Ducks: Peyton Krebs, CAN
Canucks: Matthew Boldy, USA
Go deeper: Worst NHL draft picks of all time
P.S. ... In other NHL news, Erik Karlsson, one of the offseason's top free agents, is staying with the Sharks on an eight-year deal worth more than $88 million.
Bonus: 📸 Pause for photos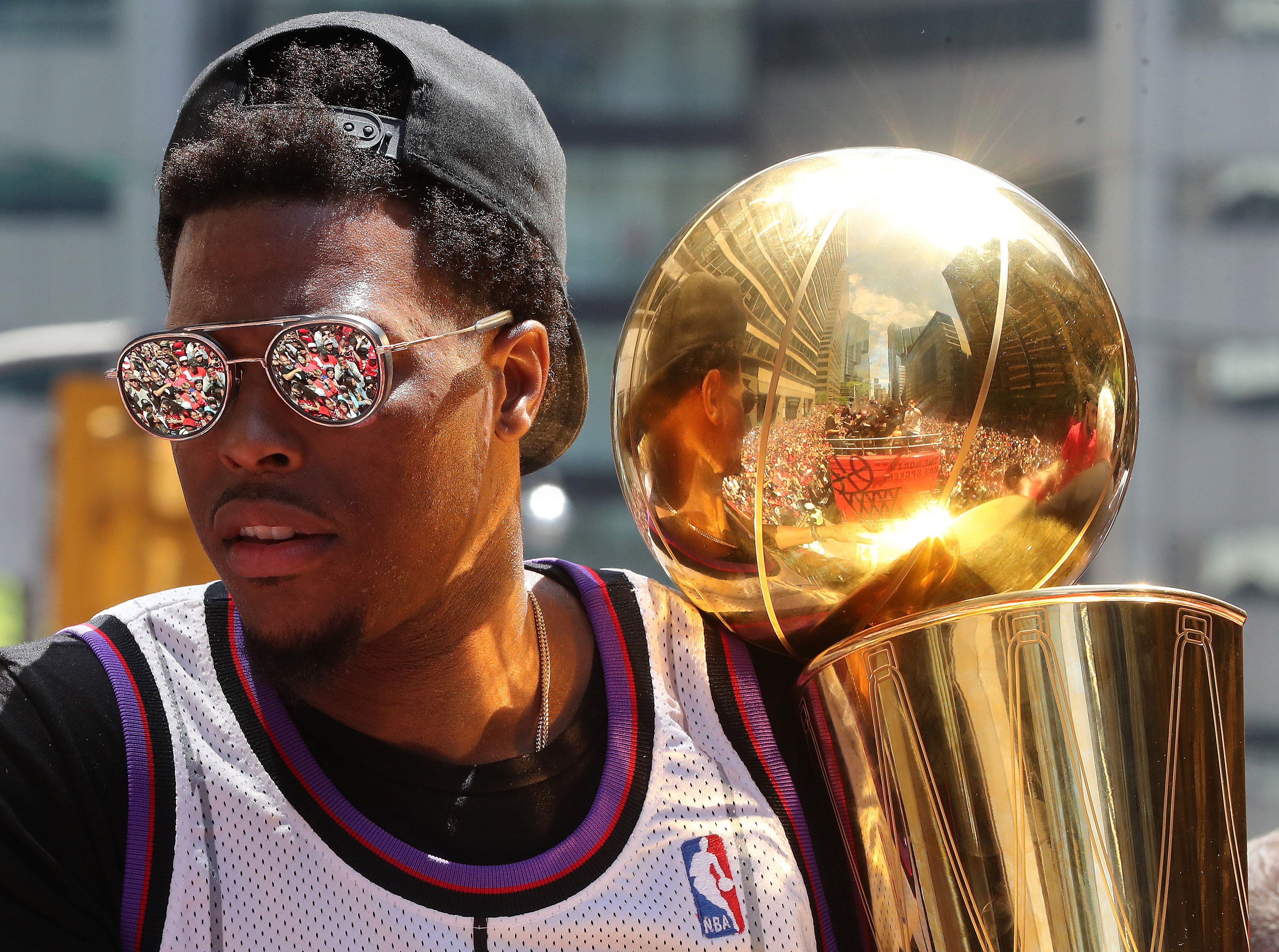 Photo: Steve Russell/Toronto Star via Getty Images
Kyle Lowry gazes upon his empire during the Raptors' championship parade yesterday.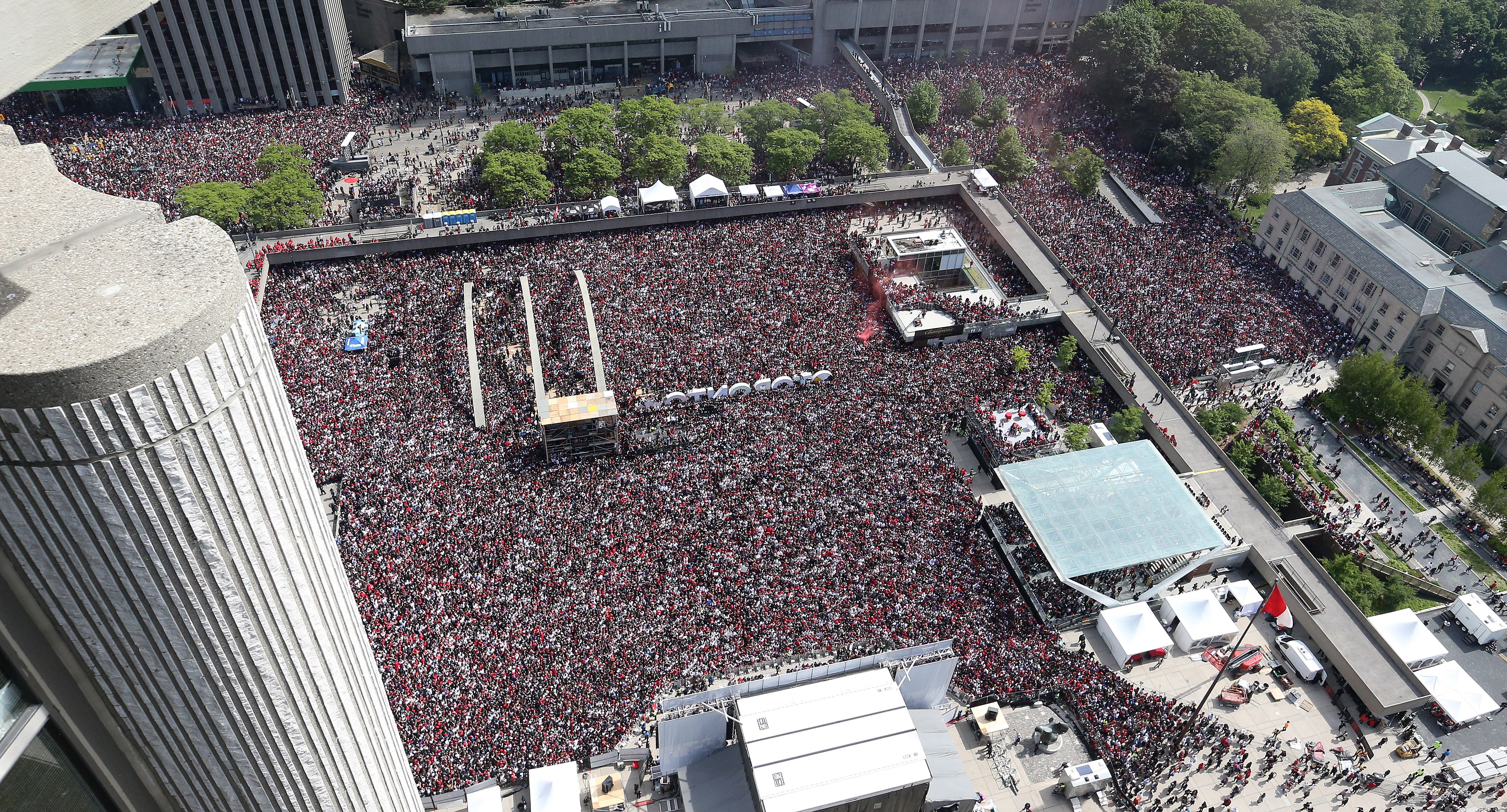 Photo: Steve Russell/Toronto Star via Getty Images
An estimated 1.5 million fans packed downtown Toronto.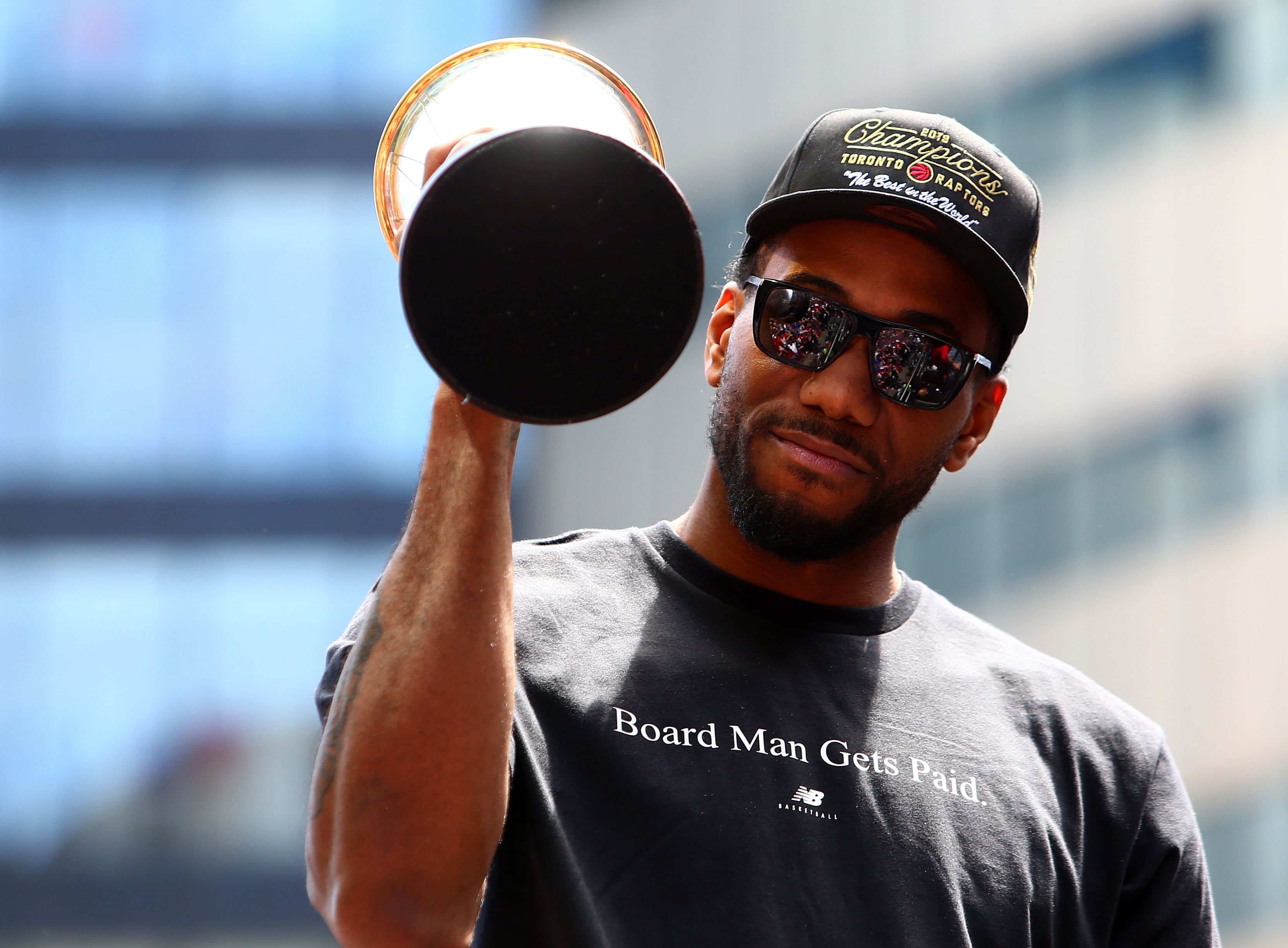 Photo: Vaughn Ridley/Getty Images
Fun guy Kawhi poked fun at his laugh.
6. June 18, 2000: ⛳️ Tiger dominates at Pebble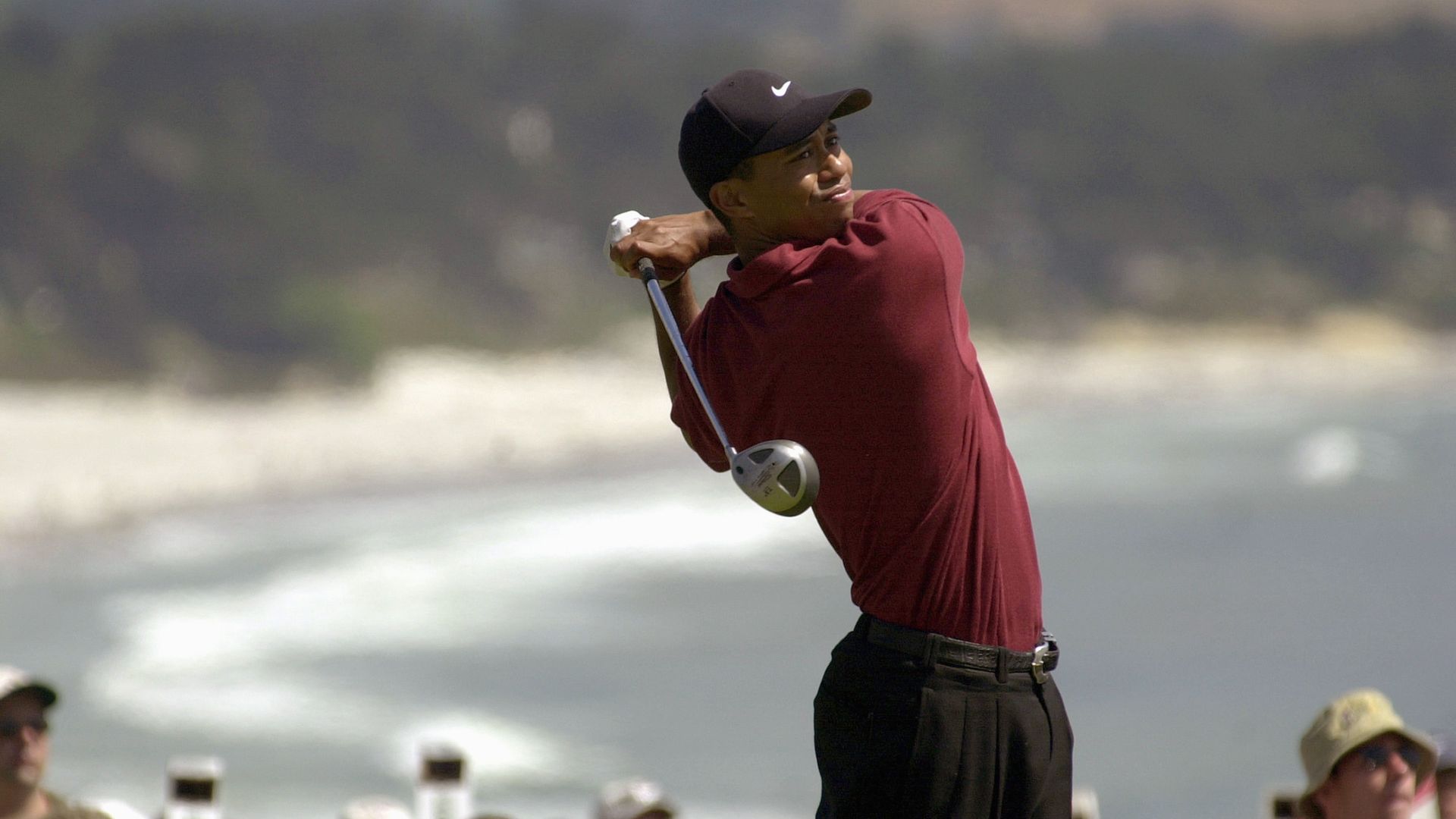 19 years ago today, we witnessed the peak of Tiger Woods' dominance when he won the U.S. Open at Pebble Beach by a record 15 strokes. 15!!!
The big picture: Tiger went on to win the British Open, the PGA Championship and the Masters, becoming the first player since Bobby Jones to simultaneously hold all four major titles, otherwise referred to as the "Tiger Slam."
"We've been talking about him for two years, I guess we'll be talking about him for the next 20. When he's on, we don't have much of a chance. ... My words probably can't describe it, so I'm not even going to try."
— Ernie Els, U.S. Open runner-up
Go deeper: Appreciating Tiger's dominance
7. ⚾ MLB trivia
Ian Desmond ran around the bases in 15.09 seconds on his inside-the-park home run this past weekend, the fastest time this season.
Question: Desmond was more than a second slower than the fastest time around the bases ever (13.85 seconds). Can you name the player who set that record?
Hint: No. 2 pick in 2012 draft.
Answer at the bottom.
8. The Ocho: 🏉 Seattle Seawolves repeat as rugby champs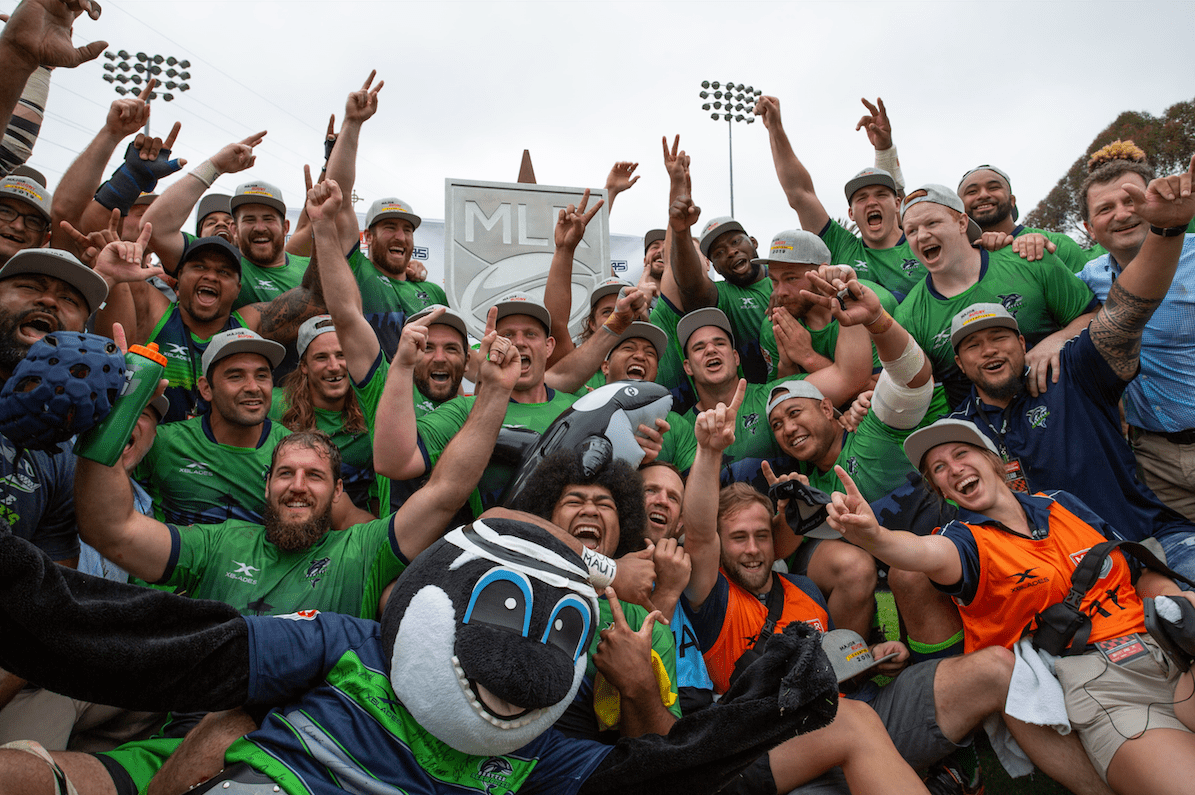 Courtesy: Major League Rugby
The Seattle Seawolves won their second straight Major League Rugby championship on Sunday, defeating the San Diego Legion in the final seconds.
The backdrop: San Diego (12-4-1) had beaten Seattle (12-4-1) in both regular-season matchups.
What's next: Seattle will chase a third straight title in an expanded 12-team league in 2020 with the addition of the New England Free Jacks, Old Glory DC and Rugby ATL.
9. 📚 Good reads
🏈 Stay in the Game (Albert Bridge Capital)
"This is going to be an uncharacteristic departure for me. This story is deeply personal, for our family, and for our oldest son in particular. But it is a story he's letting me tell, because it is a story he wants people to hear."
🏀 'There's Too Much Damn Turmoil': An Unsettling Vibe Surrounds These Rockets (ESPN)
"There is a disconnect between the front office and [Mike] D'Antoni .... There is friction between James Harden and Chris Paul .... And doubts linger about [Tilman] Fertitta, the inexperienced owner steering the ship through choppy waters while creating waves of his own."
📰 ESPN Just Decided to Stop Sponsoring Sportswriting's Most Prestigious Prize. Why? (The Ringer)
"After years of handing out PEN America's literary award, the Worldwide Leader has decided to discontinue its partnership. What does that mean for the future of writing at the company?"
10. 🏈 Vote: The People's Choice, Semifinal #1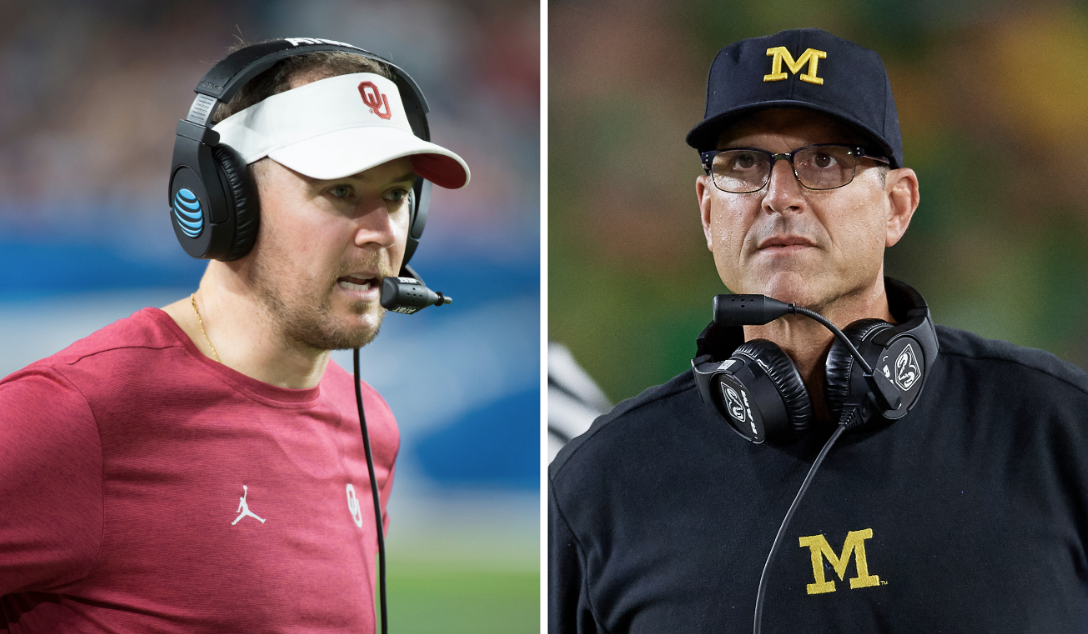 Photos: Doug Murray/Icon Sportswire via Getty Images; Robin Alam/Icon Sportswire via Getty Images
We're trying something new this week called "The People's Choice," where we pose a question and then you, the readers, decide the answer through a week-long head-to-head bracket.
Where things stand: Yesterday's top four vote-getters have advanced to the semifinals. Today's matchup: No. 2 seed vs. No. 3 seed.
Click to vote: The top vote-getter will move on to Thursday's championship, where they will face the winner of tomorrow's No. 1 seed vs. No. 4 seed matchup.
See you tomorrow,
Kendall "Riley (35) is young enough to be Harbaugh's (55) son" Baker
Trivia answer: Byron Buxton (in 2017)