July 07, 2022
👋 Good morning! This may come as a shock, but Shohei Ohtani did something incredible again.
Today's word count: 1,918 words (7 minutes).
Let's sports...
1 big thing: 🎾 Rafael Nadal is inevitable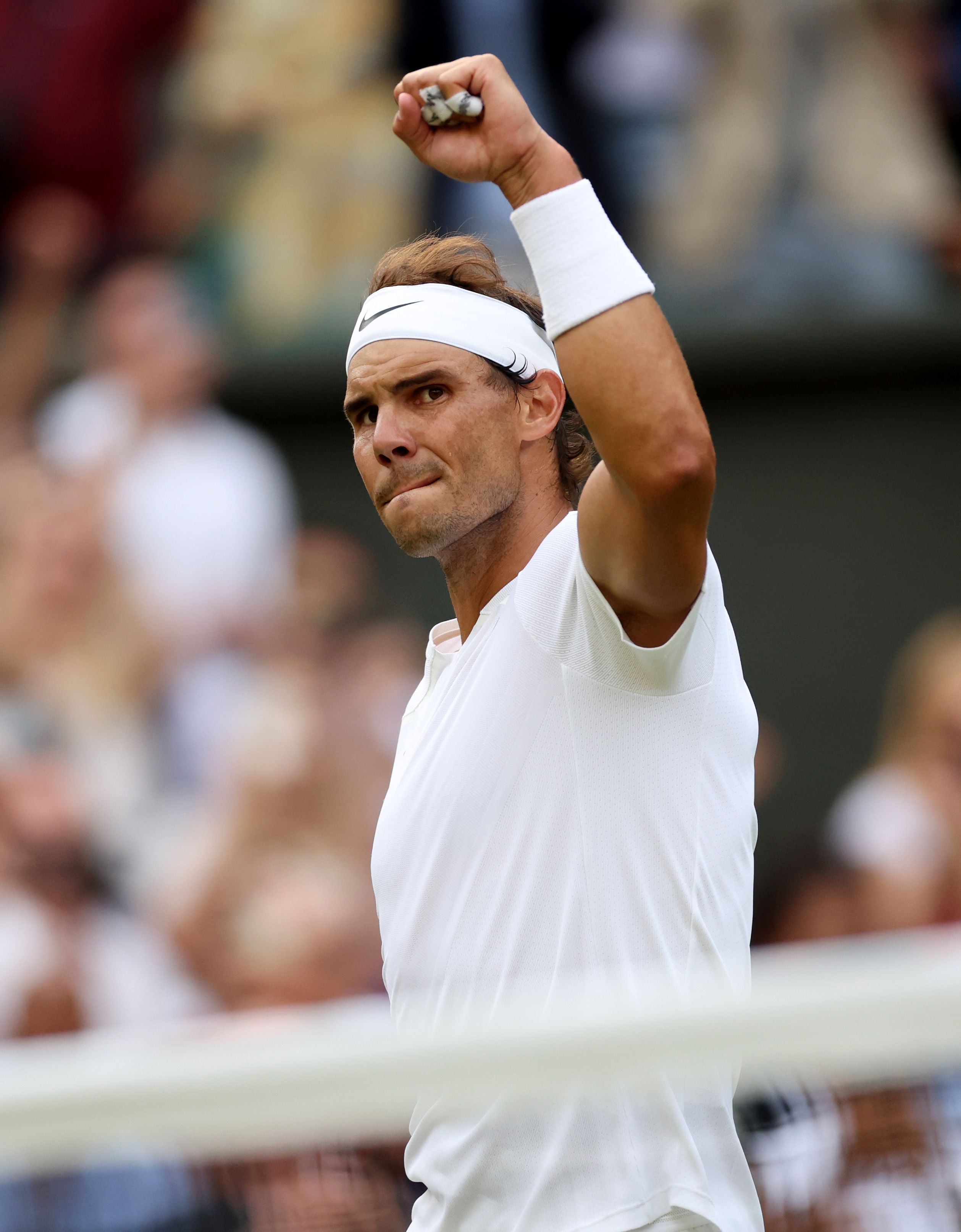 Imagine being one of the best men's tennis players in the world — and having to play during the Big 3 era. Brutal timing, man.
Driving the news: Rafael Nadal came back to beat rising American Taylor Fritz, 3-6, 7-5, 3-6, 7-5, 7-6 (10-4), in a four-hour thriller on Wednesday that would have gone on longer if not for the new 10-point tiebreaker.
Nadal has won 19 straight matches in majors, the second longest streak of his career. All eyes are now on his health: He was nursing an abdominal injury throughout the match.
"I've never felt like I could cry after a loss," said Fritz, 24, who will rise no higher in the rankings because no points are being doled out. "In the end, he was just really, really, really good."
Looking ahead: Nadal will face Nick Kyrgios on Friday for a place in the men's final. His projected opponent: Novak Djokovic. Because of course.
🎥 Watch: 25 shots of pure tennis theater (Twitter)
2. 🏀 The "Triple Double Queen" strikes again
Sabrina Ionescu had 31 points, 13 rebounds and 10 assists on Wednesday to lead the Liberty past the Aces, 116-107, in a wild game that set WNBA records for points in regulation (223) and combined three-pointers (31).
By the numbers: There have been just 16 triple-doubles in WNBA history. Five have come in the past 46 days — two from Ionescu, two from Candace Parker and one from Moriah Jefferson.
This was the third triple-double of Ionescu's young career (No. 1 pick in 2020), tying her with Parker for the most in WNBA history. She also became the first player to register a triple-double without a turnover.
The 24-year-old earned the "Triple Double Queen" nickname at Oregon, where she became the NCAA's all-time leader in triple-doubles and the only D-I player to ever record 2,000 points, 1,000 assists and 1,000 rebounds.
What they're saying: "I think the game is changing," Parker said after setting the all-time triple-doubles mark last month. "I think we're gonna very soon see this on a nightly basis."
"We're going to see those playmakers who have the ball in their hands. So I don't know how long I'm going to hold onto this."
Now we have our answer: 14 days.
The big picture: Triple-doubles drive interest and generate headlines, as the NBA — and me, the person writing about triple-doubles — can attest, so Ionescu and Parker trading places at the top is great for the WNBA.
3. 🎾 The other G.O.A.T.
Novak Djokovic and Rafael Nadal aren't the only tennis legends in action at Wimbledon this week, Axios' Jeff Tracy writes.
Driving the news: Japan's Shingo Kunieda, the greatest wheelchair tennis player of all time, began his quest this morning to fill the only remaining gap on his résumé: winning the Wimbledon singles title.
The big picture: Kunieda, 38, lost the use of his legs to a tumor at age 9; by 22, he was ranked No. 1 in the world.
He's won 27 Grand Slam singles titles (no other man has more than five) and 21 Grand Slam doubles titles, including three at Wimbledon even as the singles crown eludes him.
"I wish very, very much to win [the singles title] and I will prepare … with everything in my power," Kunieda told WSJ (subscription).
Between the lines: There's a reasonable explanation for Kunieda's goose egg at the All England Club: The singles event didn't exist until 2016.
Grass and wheels don't mix well — it takes "three times more power" to push a chair along grass, says Kunieda — so organizers were hesitant to introduce a singles tournament.
They reached a tipping point six years ago as the sport grew in popularity and players — who now use harder tires and larger front wheels on grass — got better.
The backdrop: Wheelchair tennis has been around since 1976 when a skier named Brad Parks was paralyzed.
Parks and his therapist began playing tennis in specially designed chairs with the same rules that exist today: two bounces allowed.
By 1985, the inaugural international event — the World Team Cup — was held with six teams. This year's Cup featured 44.
What to watch: Kunieda is part of an eight-man field playing for a $191,000 purse.
4. ⚡️ Lightning round
⚾️ HR leaders: Aaron Judge is the first player to hit 30 HR before the All-Star Break in multiple seasons since Barry Bonds … Kyle Schwarber had 11 HR entering June. He now has 27 (four in the past two games).
🇺🇸 Medals of Freedom: President Biden will award the Presidential Medal of Freedom to 17 people at the White House today, including Simone Biles and Megan Rapinoe.
⚽️ Leeds United (States of America): Tyler Adams is joining USMNT teammate Brendan Aaronson at Leeds United, where they'll play for American manager Jesse Marsch.
🏈 New ink: Aaron Rodgers showed off a new arm tattoo that gives off some serious "Kyrie Irving was here" vibes.
5. 🚲 Tour de France: Belgium in front
Belgium is a cycling powerhouse but hasn't won the Tour de France in nearly a half-century. The nation's top rider, currently in first, hopes to change that, Jeff writes.
State of play: Wout van Aert of Flanders, Belgium, donned the yellow jersey when today's Stage 6 began this morning. At 137 miles, it's the longest of this year's race.
Van Aert, 27, won silver in the road race at last summer's Olympics and entered the Tour de France on a hot streak.
Belgium's 18 Tour victories trail only France's 36, but a Belgian rider hasn't won since Lucien Van Impe in 1976.
Between the lines: Flanders is Belgium's northern, Dutch-speaking region where cycling is basically a religion.
2,500 kids purchase a racing license each year, and about 600 of them attend hyper-competitive development camps where coaches test everything from skill to oxygen consumption.
The Flemish Cycling Federation invites 15 college-age students to live, study and train at Ghent University, and upwards of 60 others (ages 20-26) get stipends to pursue a pro career.
That pipeline has produced stars like Van Aert, Yves Lampaert (currently in fifth) and Eddy Merckx, perhaps the best cyclist ever.
What to watch: Van Aert's main competition is two-time defending champion Tadej Pogačar, who looked dominant during Wednesday's chaotic cobblestone stage.
The Slovenian vaulted into fourth place with a clean ride as countless racers — including Van Aert — crashed during the first Tour stage since 2018 to feature the bumpy cobblestones.
Neilson Powless is in second — just 13 seconds behind Van Aert. If Powless catches him, he'll join three-time champ Greg LeMond as the only Americans to (officially) lead the Tour at any point.
🎥 Watch: The "carnage on the cobblestones" (YouTube)
6. 🥇 The World Games are here
The 2022 World Games begin tonight in Birmingham, Alabama — the event's first time back on U.S. soil since the inaugural event in 1981, Jeff writes.
🇺🇸 1981: Santa Clara, California
🇬🇧 1985: London
🇩🇪 1989: Karlsruhe, Germany
🇳🇱 1993: The Hague, Netherlands
🇫🇮 1997: Lahti, Finland
🇯🇵 2001: Akita, Japan
🇩🇪 2005: Duisburg, Germany
🇹🇼 2009: Kaohsiung, Chinese Taipei
🇨🇴 2013: Cali, Colombia
🇵🇱 2017: Wrocław, Poland
How it works: Over the next 11 days, 3,600 athletes from over 100 countries will compete in more than 200 events across 36 sports, none of which appear on the official Olympic program.
That's by design: The World Games are under the patronage of the IOC, which views the event as a proving ground for the types of exciting, younger-leaning sports that the Olympics have recently begun adding to their program.
Those include breaking and drone racing — two of the six new official disciplines this year alongside canoe marathon, women's fistball, kickboxing and parkour.
What else is new: Five invitational sports are also debuting, two of which are particularly noteworthy.
Men's lacrosse: Ireland gave its spot to the Iroquois Nation, which invented the sport but was originally not allowed to play due to sovereignty issues.
Flag football: The NFL is a presenting sponsor for flag's debut — part of the league's goal to get flag included in the 2028 Olympics.
How to watch: Each event will stream on Olympics.com, and CBSSN will air a one-hour highlight package every night at 11pm ET.
Go deeper: See the venues (World Games)
7. 🌎 The world in photos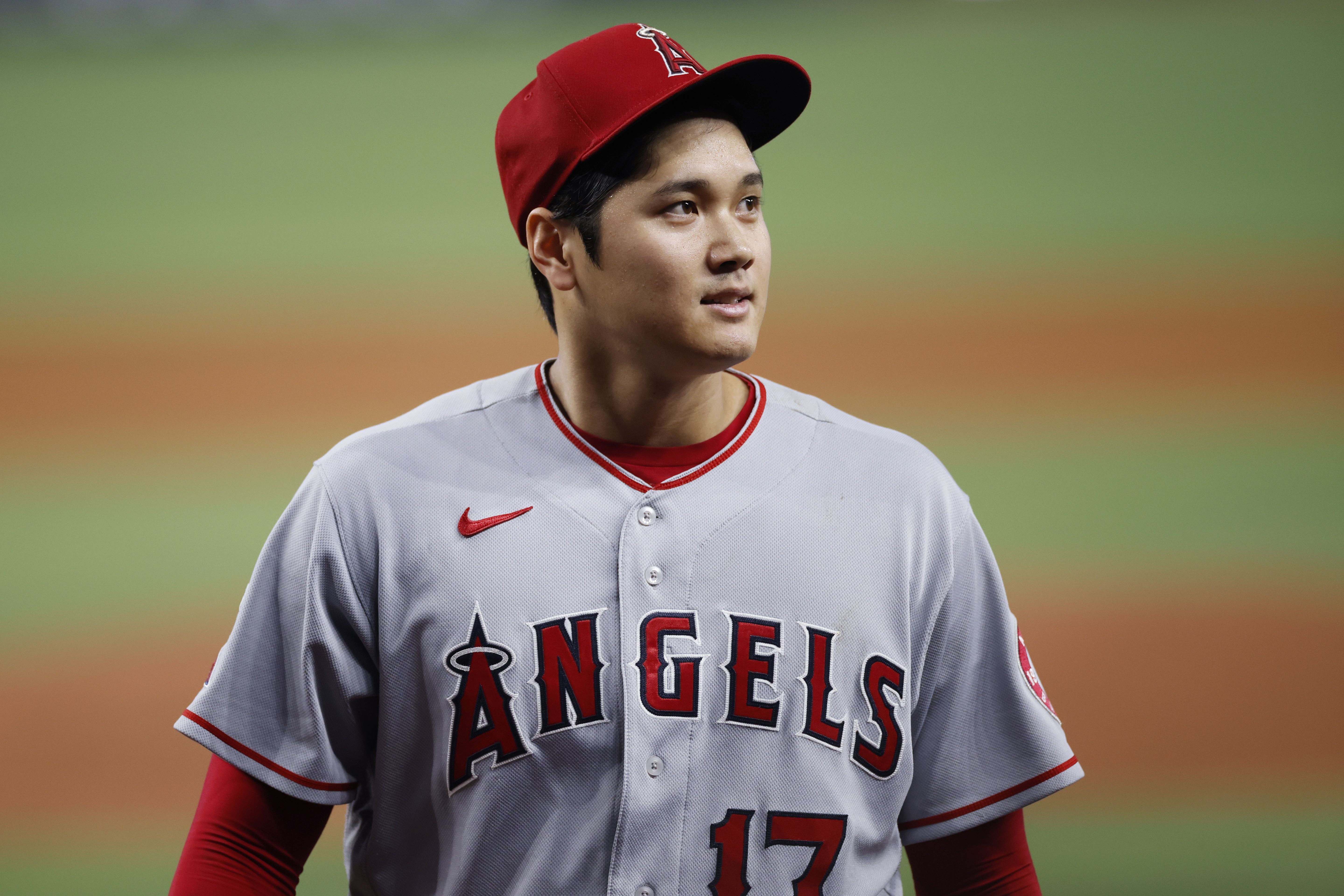 MIAMI — Shohei Ohtani made history once again, becoming the sixth pitcher since earned runs became official to have 10 strikeouts and zero earned runs in three straight starts. He also became the first player to have 10 strikeouts, two RBI and a stolen base in a single game.
Wild stat: The Angels are 5-1 since the start of June with Ohtani on the mound, and 6-21 when anyone else starts.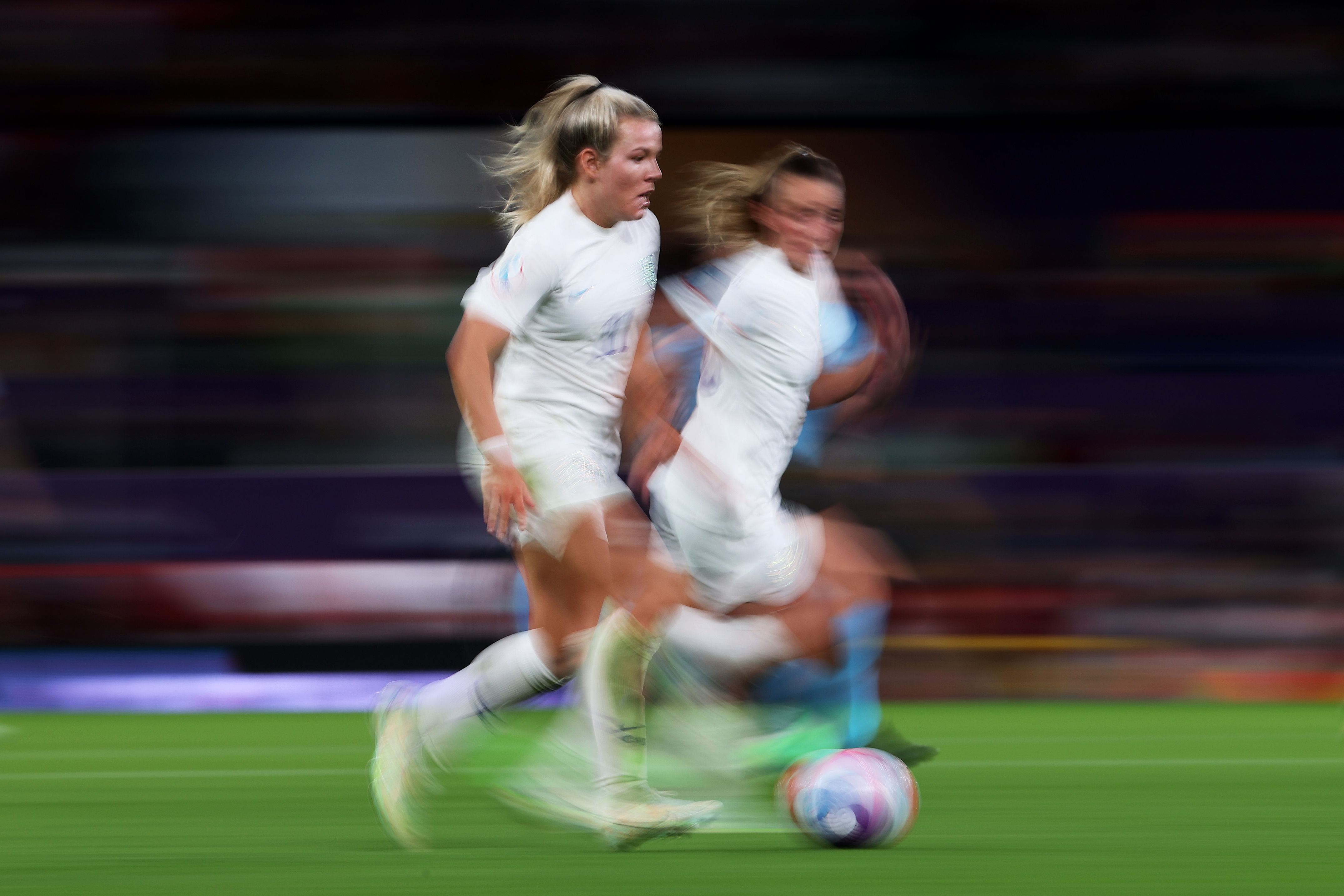 MANCHESTER, England — England beat Austria, 1-0, to kick off the 2022 Women's European Championships in front of 68,871 fans — a record crowd for the tournament.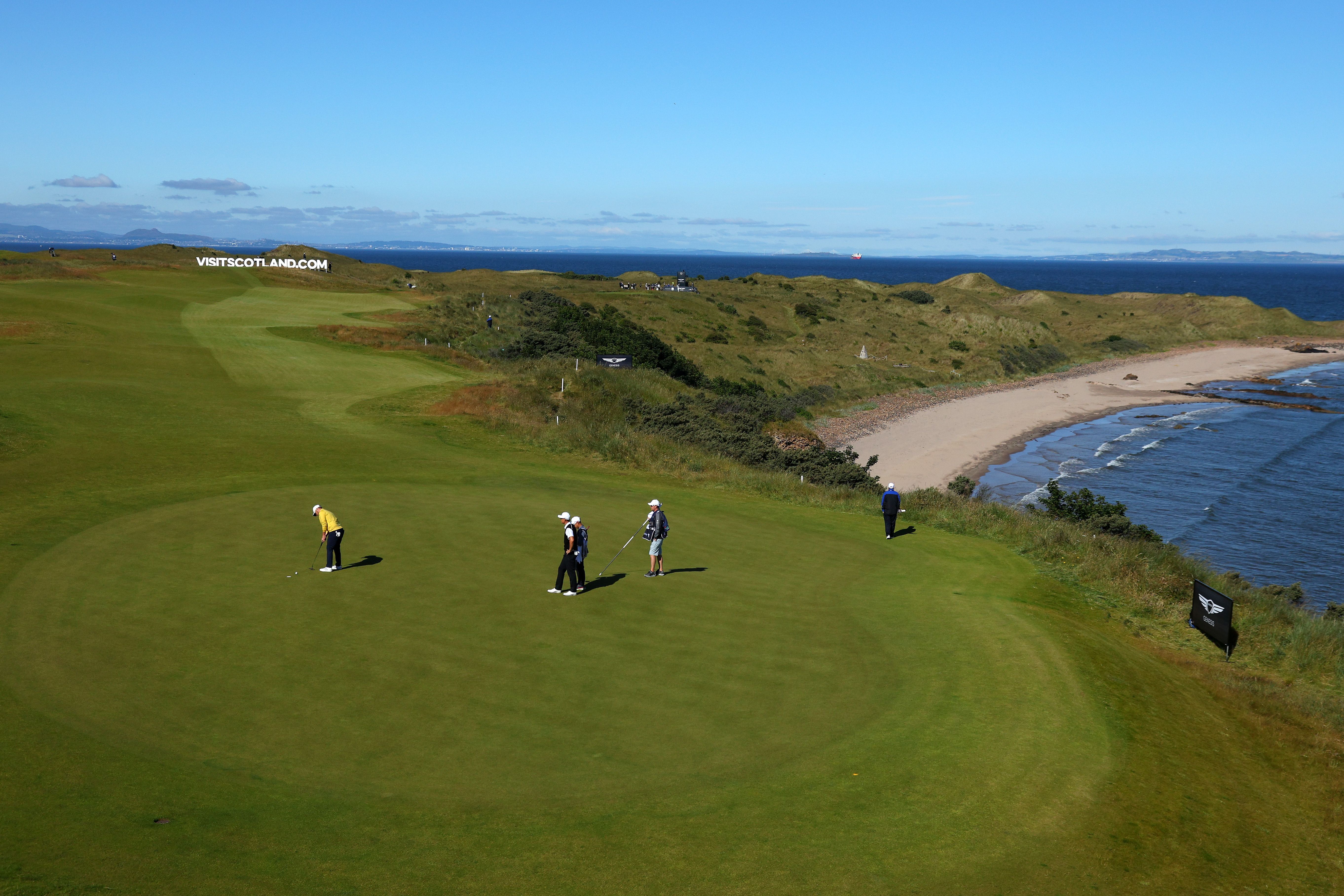 NORTH BRUNSWICK, Scotland — The Scottish Open tees off today at The Renaissance Club, which has seen several changes in recent years. After it first hosted the Open in 2019, some players said it was too easy.
8. 📺 Watchlist: Canadiens on the clock
The 60th NHL Draft begins tonight (7pm ET, ESPN) in Montreal, where the Canadiens happen to be picking first. Rounds 2-7 are tomorrow.
The intrigue: The No. 1 pick appears to be a toss-up between Canadian center Shane Wright and Finnish winger Juraj Slafkovský. American center Logan Cooley is also in the mix.
Fun fact: Montreal has had the first pick five other times (1963, 1968, 1969, 1971, 1980). Their most famous selection: Guy Lafleur in '71.
More to watch:
9. 🏈 NFL trivia
Baker Mayfield (No. 1 pick in 2018) has been traded to the Panthers, where he'll compete for snaps with Sam Darnold (No. 3 pick in 2018).
Question: Who was picked between them?
Hint: Not a QB.
Answer at the bottom.
10. 🏒 1 fun thing: The legend of Taro Tsujimoto
With the NHL draft getting underway tonight, let's take a moment to remember Sabres legend Taro Tsujimoto, Jeff writes.
Flashback: The 1974 draft was held via teleconference, and there was no set number of rounds back then; teams could keep picking players until they chose to pass. Once every team had passed, they all went home.
By round 11, Sabres GM George "Punch" Imlach couldn't believe it was still going. Fed up and exhausted, he decided to have a little fun.
Imlach came up with a realistic-sounding Japanese name (Taro Tsujimoto) and team (Tokyo Katanas, which translates to Sabres), and selected him 183rd overall.
Others on the call thought he was joking, but he carefully spelled out the name and officially made his pick.
The aftermath: After weeks of keeping up the lie with reporters, Imlach finally confessed before training camp. But the deed was done and a legend was born.
P.S. ... The 1974 draft ended up lasting 25 rounds, with 247 total picks. I don't know man, seems like too many!
Talk tomorrow,
Kendall "You got 'em good, Punch" Baker
Trivia answer: Saquon Barkley (Giants)
🙏 Thanks for reading. Follow us on Twitter: @kendallbaker and @jeffreytracy. Tell your friends to sign up.