Axios Sports
October 18, 2022
👋 Happy Tuesday! The NBA is back, baby.
Today's word count: 1,194 words (5 minutes).
Let's sports...
1 big thing: 🏀 The last dance?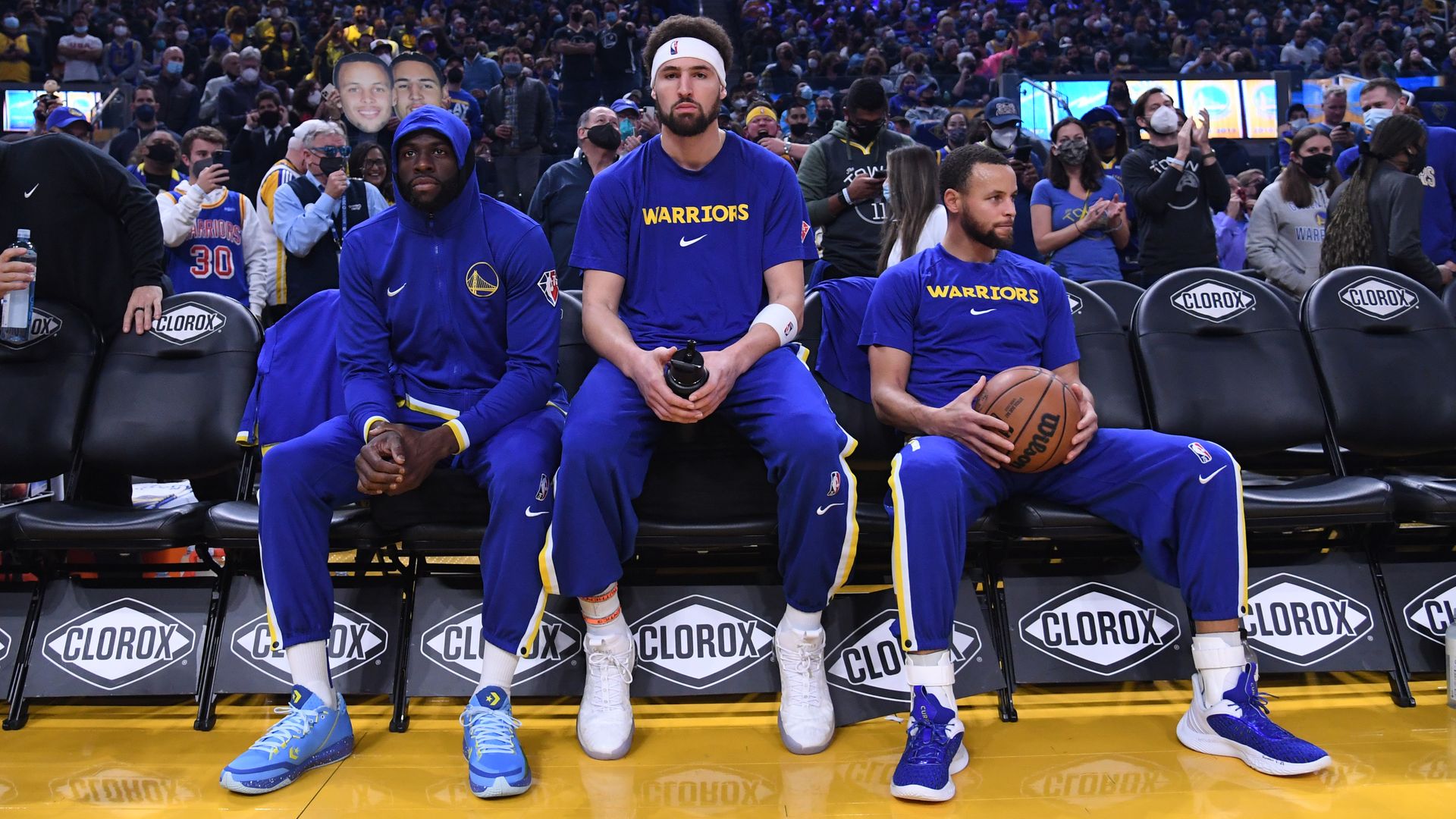 The start of the NBA season signifies a new beginning for a number of teams — and perhaps the beginning of the end for one notable one.
Driving the news: The defending champion Warriors signed Jordan Poole ($140 million) and Andrew Wiggins ($109 million) to four-year extensions on Sunday ahead of tonight's opener against the Lakers.
Why it matters: These deals set the stage for Draymond Green, a Golden State cornerstone since being drafted in 2012 and a centerpiece of the franchise's historic dynasty, to possibly depart following this season.
State of play: The Warriors don't need to make any decisions right now as they enter the year with the league's highest payroll ($193.4 million payroll) and third-best title odds (+700, via FanDuel).
But these signings — and the massive luxury tax bill that comes with them — means they'll likely have to cut salary at some point, perhaps as soon as this year's trade deadline but more likely next offseason.
Moving on from Green, who has a $27.5 million player option next season that will cost Golden State infinitely more in luxury tax payments, is the most obvious solution, likely via trade.
The backdrop: The Warriors have been vocal for years about bridging their current success with future success, all while managing their ballooning payroll.
"It was always the likeliest that this was headed to a zero-sum dollar decision for the future: Poole or Draymond," writes The Athletic's Tim Kawakami ($).
When Green punched Poole at practice earlier this month, it may have only crystallized things.
The bottom line: The Warriors aren't saying it, but there's reason to believe this season will be "The Last Dance" for the legendary trio of Green, Klay Thompson and Steph Curry.
2. 🏈 The golden age of kickers
NFL kickers are attempting and converting more long field goals than ever, Axios' Jeff Tracy writes.
By the numbers: Entering Monday, kickers had made a record 72.3% of 50-yard field goals this season, which comprise a record 22.7% of all attempts. Those shatter the previous records of 69.5% (2017) and 17.7% (2021), respectively.
Kickers last year — the first-ever 17-game season — set the record for most makes from 50+ yards (120). They're already halfway there this season (60) with two-thirds of the schedule remaining.
Prior to 2018, just 17 field goals of at least 60 yards had ever been made. 10 more have been made since then, including two already this year (Wil Lutz, Harrison Butker).
Between the lines: The reasons behind this evolution range from kickers being stronger to new rules that make it tougher on defenses to disrupt kicks, long-time special teams coach Mike Westhoff told WSJ ($).
The big picture: This golden age of kickers, paired with coaches' embrace of analytics, has changed the calculus when it comes to field position.
Fourth-down strategy used to largely comprise kicking a field goal when in range or punting when not in range.
Now, that range has grown considerably and fourth down attempts — up 84% last year from 2011 — are replacing shorter punts.
The bottom line: NFL kickers have never been better, and teams' increased trust in their legs has brought a more aggressive and exciting brand of football to the gridiron.
3. 🏀 Heels top preseason poll
After falling just short of the title last season, UNC will begin the upcoming campaign as the No. 1 team in the country, Jeff writes.
State of play: This is the Tar Heels' 10th AP preseason No. 1 ranking, breaking a tie with Duke for the most all-time.
UNC earned 47 of 62 first-place votes, the rest of which were spread among No. 2 Gonzaga (12), No. 3 Houston (1) and No. 4 Kentucky (2).
Kansas and Baylor, the past two national champions, round out the top "five" in a tie.
Houston has its highest preseason ranking since 1983 — Hakeem Olajuwon's final year with the Cougars.
Conference call: The Big 12 and SEC lead the way with five ranked teams, followed by the Big Ten (3), Pac-12 (3), ACC (3), Big East (2), West Coast (1), A-10 (1), Mountain West (1) and American (1).
Looking ahead: The season tips off less than three weeks (Monday, Nov. 7), with nearly 200 games on opening day.
4. ⚡️ Lightning round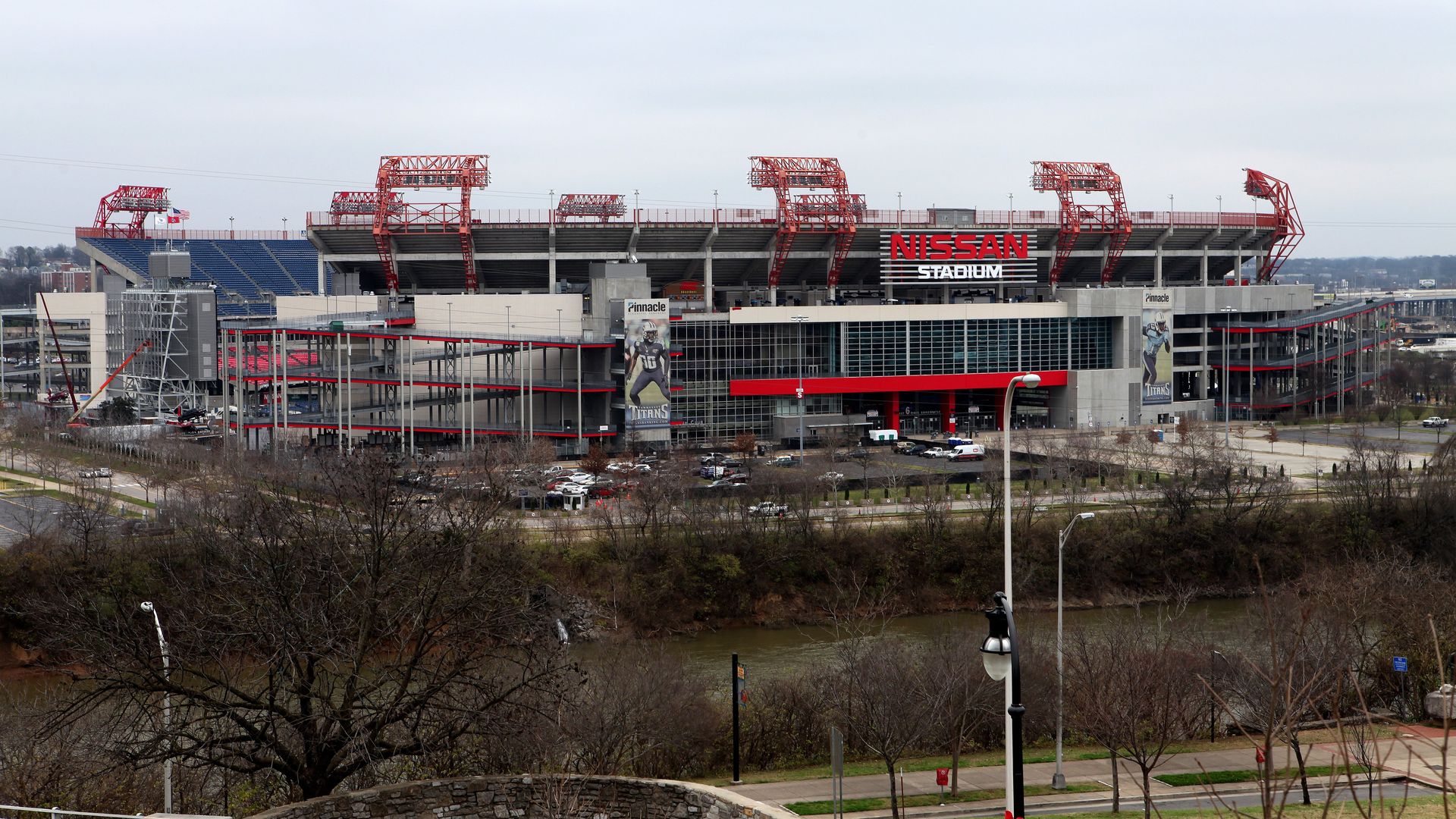 🏟 New Nashville stadium: Nashville Mayor John Cooper has struck a deal with the Titans to build a new domed stadium that will cost up to $2.2 billion. Nissan Stadium was built in 1999.
🏀 "ClipperVision": The Clippers are launching the NBA's first direct-to-consumer streaming service called "ClipperVision," which will feature 74 games and cost $199.99 for the season.
⚽️ Ballon d'Or: Karim Benzema joined Real Madrid teammate Luka Modrić (2018) as the only players not named Messi or Ronaldo to win the Ballon d'Or in the last 15 years, while Barcelona's Alexia Putellas won the women's award for the second straight year.
🏈 25 years later: Tennessee will replace its goalposts (which ended up in the river) with a set of backups that have been stored below Neyland Stadium since 1998, the last time the Vols won a national title.
5. 🏈 MNF: Chargers 19, Broncos 16 (OT)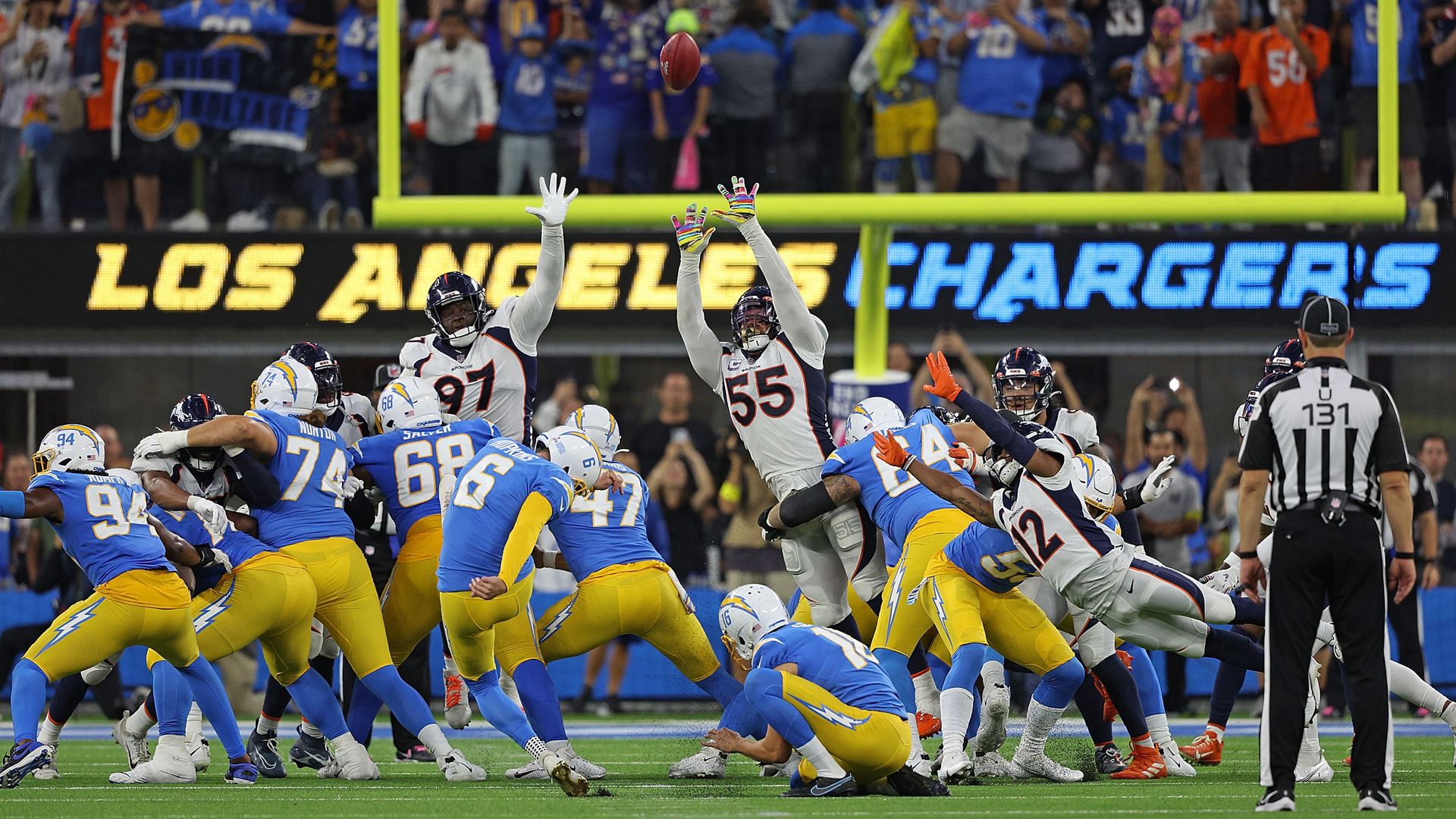 Dustin Hopkins kicked four field goals, including a 39-yarder with 2:38 left in overtime, to lift the Chargers past the Broncos, 19-16, on "Monday Night Football."
The big picture: It was another tough night for Russell Wilson (15/28, 188 yards, TD), who signed a $245 million extension this offseason to be the new face of the Broncos after the franchise mortgaged its future to acquire him from the Seahawks.
By the numbers: Denver ranks dead last in points per game through six games, and Wilson is being dramatically outplayed by his former Seattle backup, Geno Smith.
Wilson: 116/198 (58.6%), 1,442 yards, 5 TD, 3 INT ... $165 million in guaranteed money.
Smith: 138/188 (73.4%), 1,502 yards, 9 TD, 2 INT ... $500,000 in guaranteed money.
6. ⚽️ MLS playoffs: Eight teams remain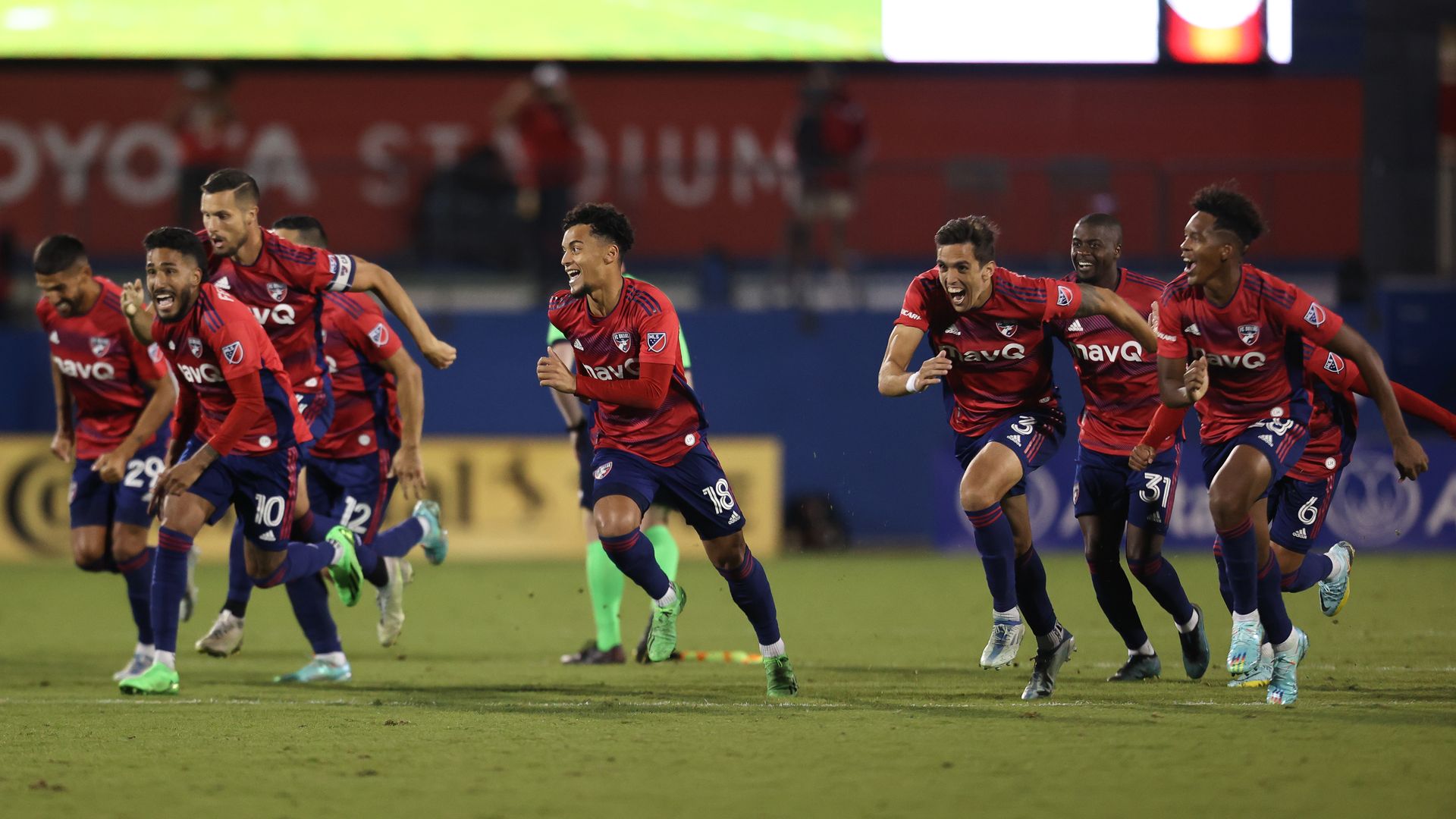 And then there were eight. NYC FC beat Inter Miami, 3-0, and FC Dallas beat Minnesota United in penalty kicks on Monday night to secure the final two spots in the second round of the MLS playoffs.
Looking ahead:
Thursday: Philadelphia vs. Cincinnati; LAFC vs. LA Galaxy
Sunday: Montréal vs. NYC FC; Austin vs. Dallas
🎥 Highlight: Game-winning panenka in Dallas (Twitter)
7. 📸 Pic du jour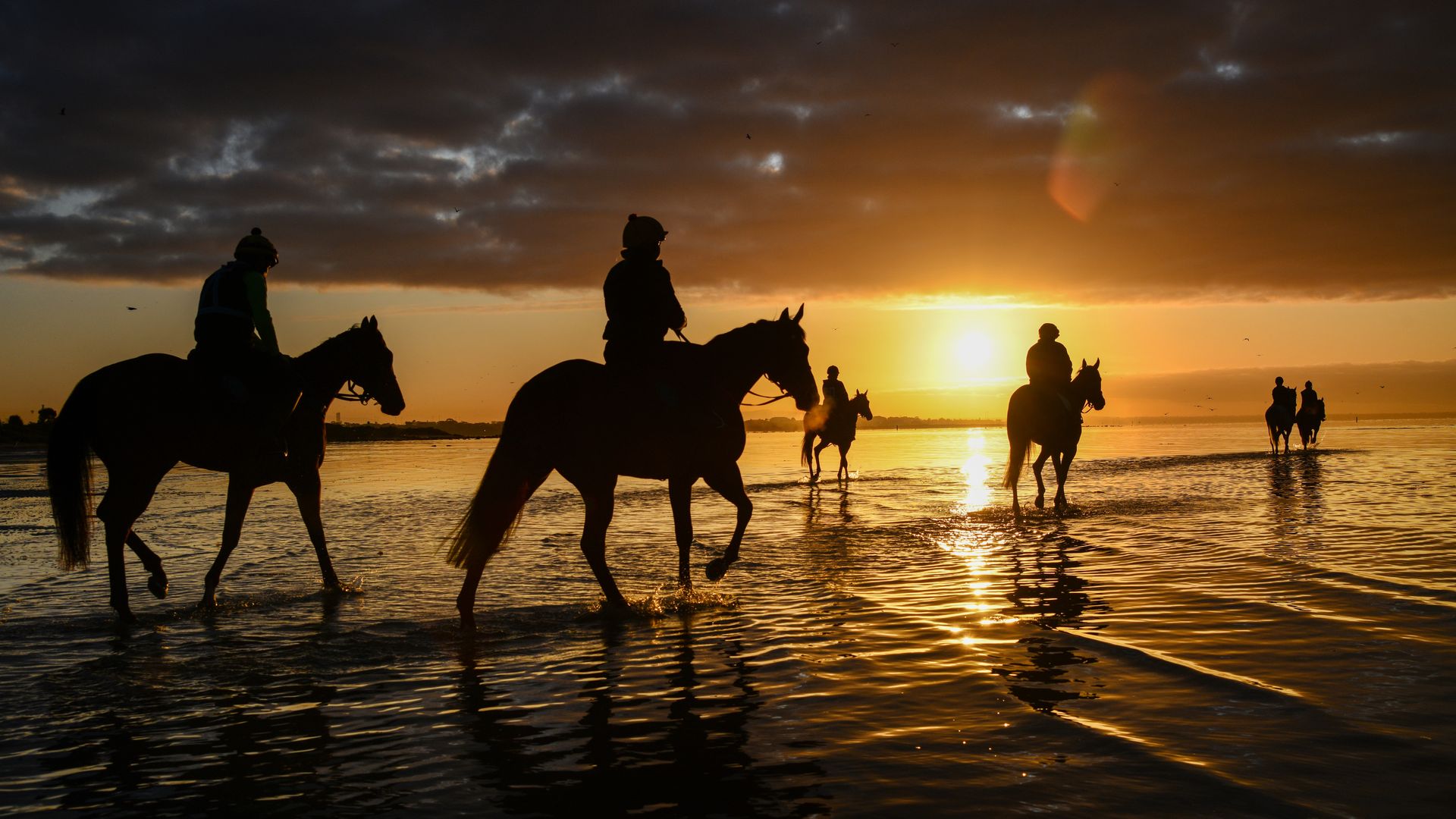 MELBOURNE, Australia — Jockeys ride horses along Altona Beach ahead of this week's Cox Plate, one of the most prestigious races on the Australian calendar.
Just an incredible photo.
8. 📺 Watchlist: Game 5 in the Bronx (take two)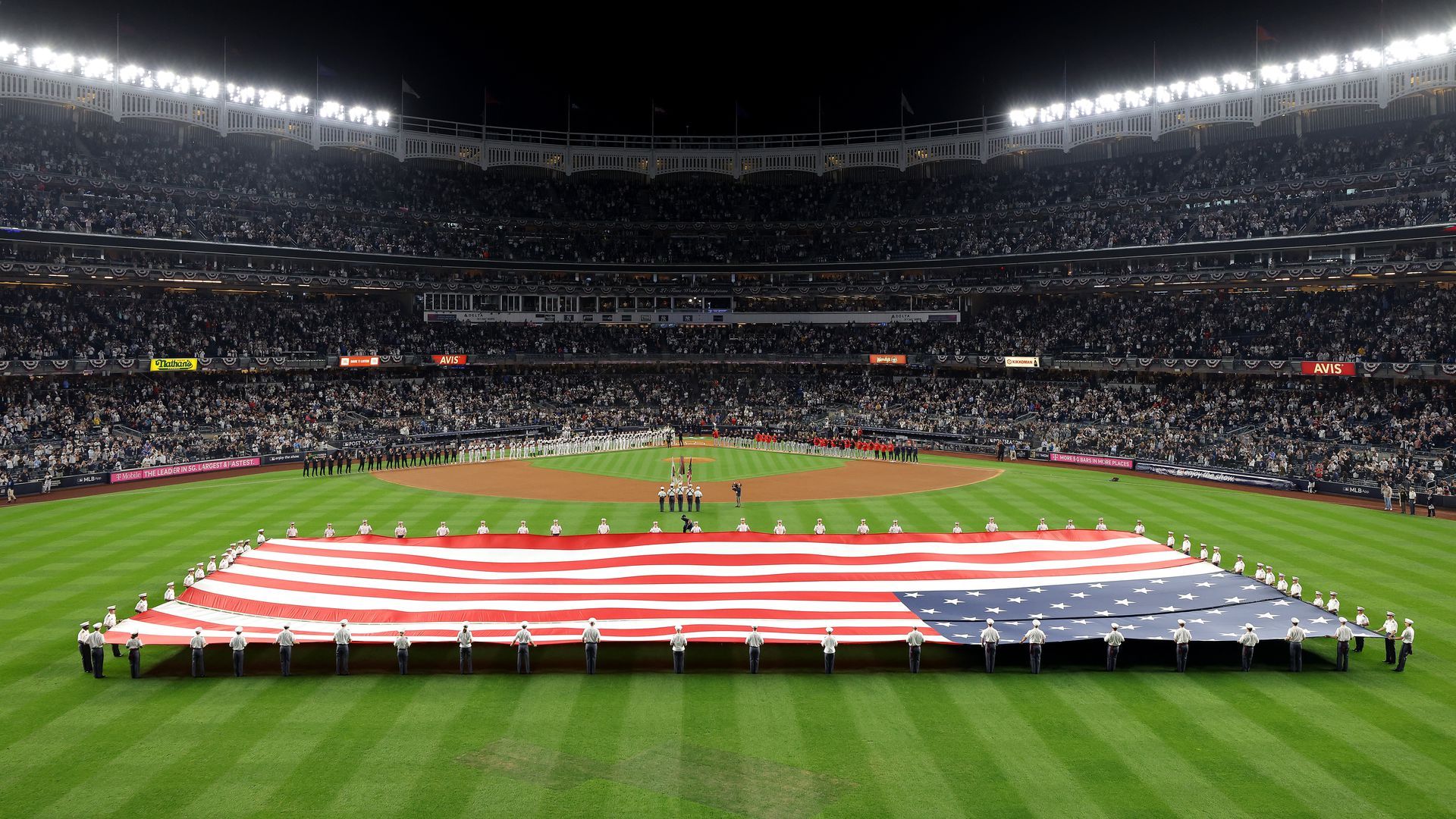 The Yankees host the Guardians today (4pm ET, TBS) in a winner-take-all Game 5 that was postponed on Monday due to weather.
More to watch:
9. 🏀 NBA trivia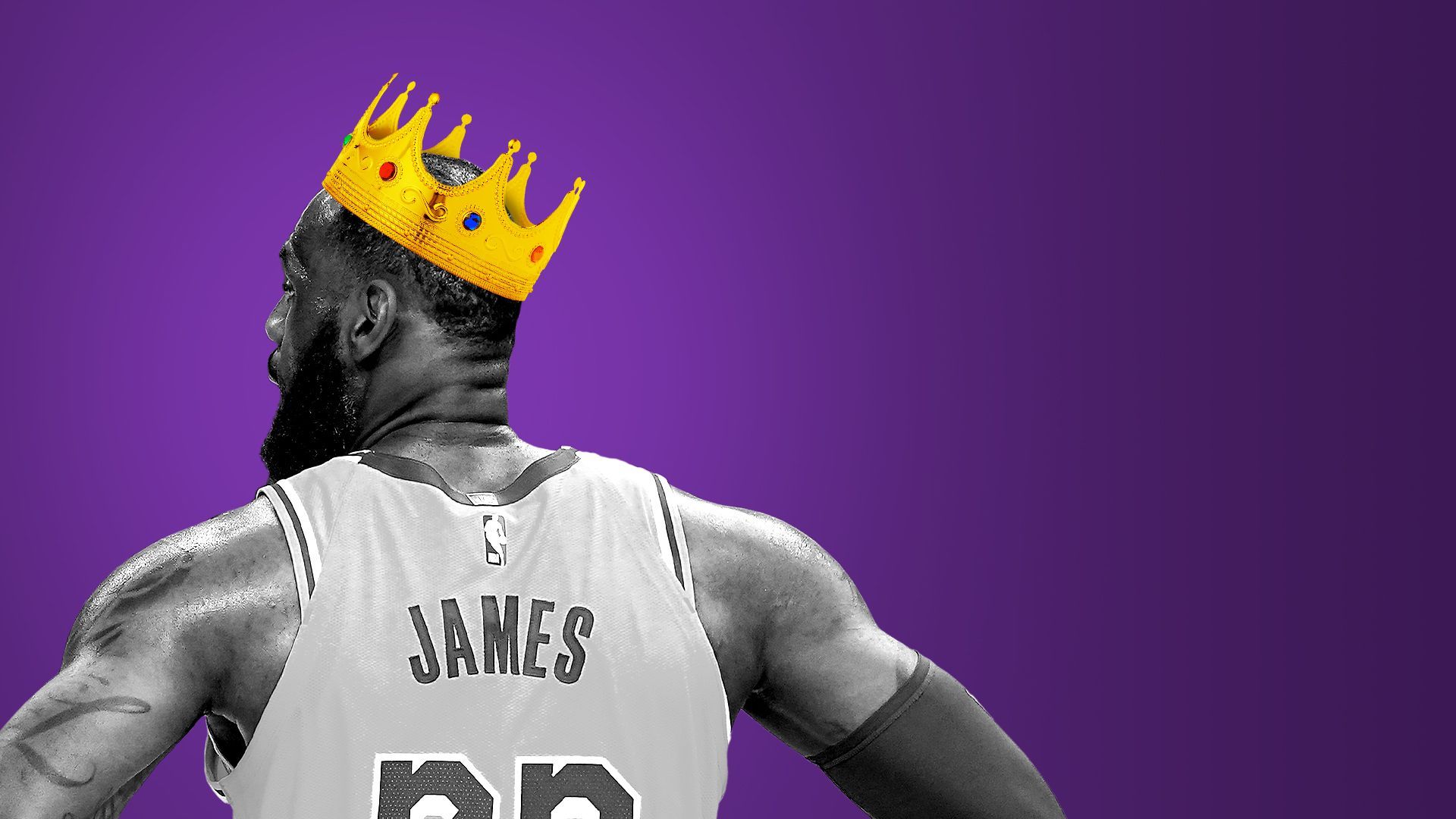 LeBron James is 1,326 points away from supplanting Kareem Abdul-Jabbar atop the NBA's all-time scoring list.
Question: Name the rest of the top five.
Hint: Two shooting guards, one power forward.
Answer at the bottom.
10. 😎 1 big advantage: Shade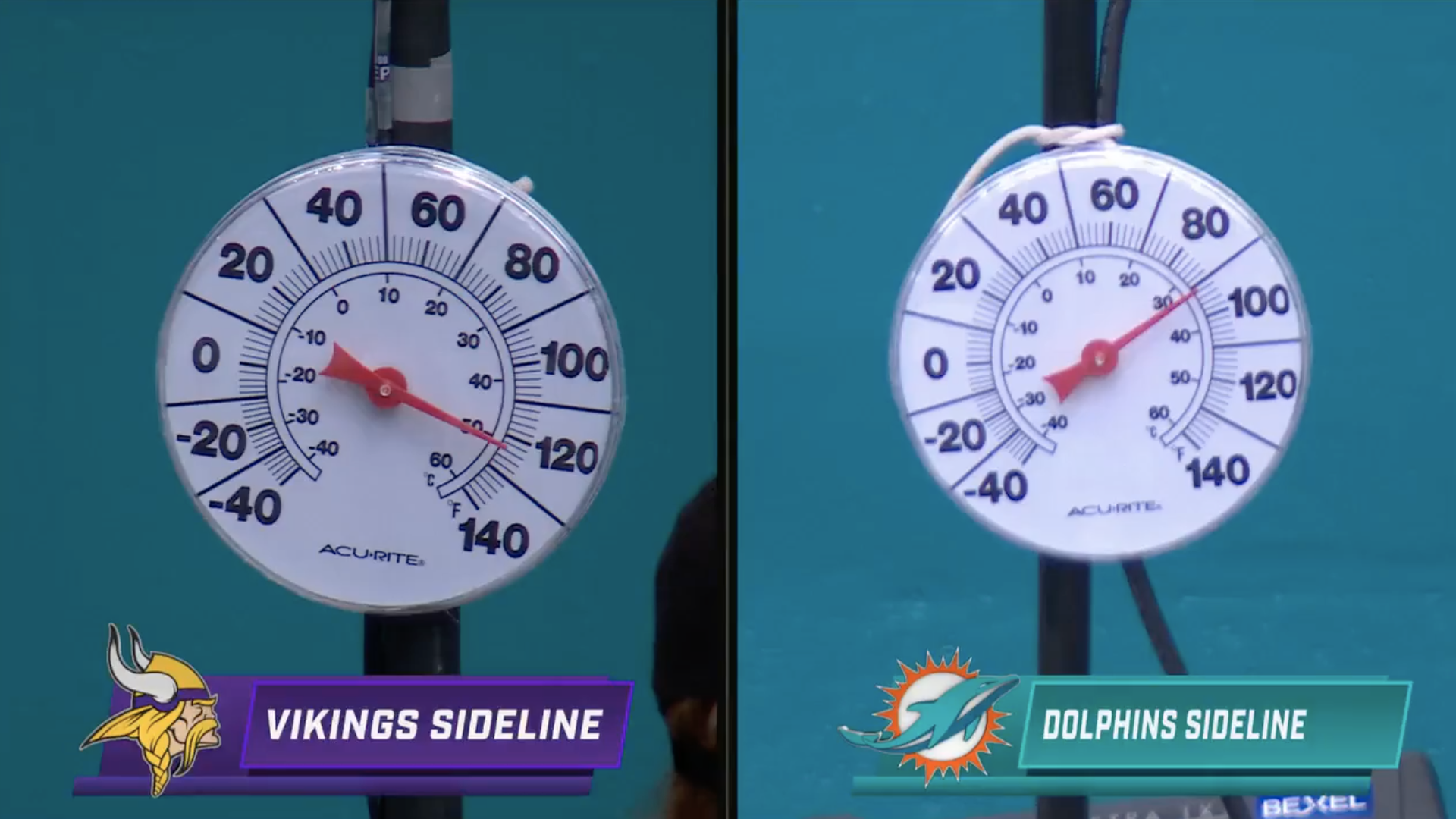 The Dolphins' shaded sideline at Hard Rock Stadium is the NFL's biggest home field advantage.
By the numbers: The Vikings' sideline was roughly 122°F on Sunday, while the Dolphins' sideline — intentionally designed to be in the shade — was about 90°F.
Talk tomorrow,
Kendall "Ball is life" Baker
Trivia answer: Karl Malone, Kobe Bryant, Michael Jordan
🙏 Have a great day! Follow us for more (@kendallbaker and @jeffreytracy). Friends can sign up here. Thanks to Bryan McBournie for copy edits.