April 01, 2022
🎉 Happy Friday! Four days until Axios' inaugural What's Next Summit on April 5! Register here to attend virtually.
Today's word count: 1,734 words (7 minutes).
Let's sports...
1 big thing: 🏀 The game of destiny
Saturday's Duke-UNC game — their first-ever meeting in the NCAA tournament — is also their 100th matchup of the Mike Krzyzewski era, Axios' Jeff Tracy and I write.
By the numbers: Since Coach K arrived in Durham, his teams have gone 50-49 against North Carolina. Back surgery sidelined him for both losses in 1994, so his record is 50-47.
Why it matters: It would be hard to script a better matchup. The rivalry. The stakes. The storylines. The all-time winningest coach. Somehow, this is real life, not a movie.
Will the Blue Devils beat their rival in Coach K's penultimate game, giving them a chance to tie UNC with six national championships?
Or will the Tar Heels ruin the Duke's date with destiny, pulling off the upset in one of the most-anticipated college hoops games ever?
The big picture: It took some time for Krzyzewski to get his feet wet in this heated rivalry, losing the series in his first two decades before beginning to dominate in the 2000s.
1980-99: UNC 28, Duke 18
2000-22: Duke 32, UNC 21
Rewind: The schools first played in 1920, and UNC leads the all-time series 142-115.
What they're saying: "Here's what folks mean when they say it's more than just a game," Axios' Michael Graff writes in Axios Charlotte:
"It's my old and dying father, a few years ago, his brain stripped by strokes, seeing Coach K's image flash across the television and remembering to say, 'I can't stand that man, but I respect him. I guess.'"
Meanwhile ... This blockbuster overshadows Kansas-Villanova, but the Jayhawks and Wildcats don't mind. "That's great, for me personally," said Kansas coach Bill Self.
Go deeper:
2. 🏀 Women's Final Four: Top 10 players
The women's Final Four is overflowing with superstars, including the AP Player of the Year (Aliyah Boston), the hometown hero (Paige Bueckers) and last year's Most Outstanding Player (Haley Jones).
Top 10:
Boston, South Carolina (Jr.)
Bueckers, UConn (So.)
Jones, Stanford (Jr.)
Hailey Van Lith, Louisville (So.)
Destanni Henderson, South Carolina (Sr.)
Cameron Brink, Stanford (So.)
Lexie Hull, Stanford (Sr.)
Christyn Williams, UConn (Sr.)
Emily Engstler, Louisville (Sr.)
Azzi Fudd, UConn (Fr.)
Driving the news: Three congresswomen introduced legislation Thursday that would create a commission to "conduct a comprehensive study of gender equity" in the NCAA's championships.
Go deeper: Final Fours in the same city? Not anytime soon (NYT)
3. ⚽️ MLS gets its version of the G League
MLS Next Pro, which launched last week, could forever change how elite soccer players are developed in the U.S., Jeff and I write.
Why it matters: The addition of MLS Next Pro — the equivalent to the NBA's G League — makes MLS the only major North American sports league with its own youth, lower division and top-flight pro leagues.
How it works: 21 teams, 20 of whom are affiliated with an MLS club, will play a 24-game regular season ahead of an eight-team playoff. All games will be streamed on MLSNextPro.com.
14-year-old Maximo Carrizo, the youngest player in MLS history, is on NYCFC's Next Pro team (NYCFC II), and Romeo Beckham (David's son) is on Inter Miami II's roster.
Rochester New York FC, co-owned by England star Jamie Vardy, is the lone independent team. MLS is confident more independent groups will join as expansion teams in the future.
The intrigue: Innovation is a key pillar of the league. The first major experiment? No ties. If regulation ends in a draw, teams go directly to penalty kicks.
"It's exciting for the fans, and we want to try new things," league president Charles Altchek tells Axios, adding that it will give players reps in high-stress situations that can't be simulated in practice.
"In the last few years, about a quarter of MLS games ended in ties. It will be interesting to see whether the game changes as teams know they'll be going to a shootout."
The backdrop: MLS youth academies have become integral over the past decade, developing elite talent both for promotion to the first team (and USMNT team) and to sell abroad for profit.
In 2020, MLS took over U.S. Soccer's Development Academy and rebranded it as MLS Next. Now, it has its own league where those youngsters can cut their teeth.
"In the past, elite young players had to play in another league [like the USL], go on loan, or just not get enough minutes at the professional level," says Altchek. "None of those options were optimal."
Looking ahead: "I think many of the players on the field in the 2026 World Cup in North America will have played in MLS Next Pro in front of fans who get to be part of their story from an early age," says Altchek.
4. ⚡️ Lightning round
🦚 Peacock pride: New Seton Hall head coach Shaheen Holloway introduced the entire Saint Peter's team to the crowd during his press conference — and they received a standing ovation. New Jersey love.
⛳️ Chevron update: Jennifer Kupcho and Minjee Lee share the lead (-6) after 18 holes at the first LPGA major of the year. It's the tournament's final edition at Mission Hills.
🏀 Xavier wins NIT: Xavier erased a 10-point deficit to rally past Texas A&M, 73-72, for the school's first NIT championship since 1958. Game-winning shot.
🏒 50 goals: Austin Matthews scored his NHL-leading 50th goal of the season on Thursday, becoming just the fourth Maple Leafs player to reach the half-century goal mark.
🇨🇳 NBA returns: China's state-run TV network will resume airing NBA games after a two-year-long blackout stemming from Daryl Morey's tweet heard 'round the world.
5. ⚾️ Fantasy baseball: Player rankings
Fantasy baseball is right around the corner. Here are the top 50 players — well, 49, thanks to Shohei Ohtani's two-way dominance — according to Fantasy Pros, Jeff writes.
Top 25 hitters:
1–5: Trea Turner (LAD); Juan Soto (WSH); Vladimir Guerrero Jr. (TOR); José Ramírez (CLE); Bo Bichette (TOR)
6–10: Bryce Harper (PHI); Ohtani (LAA); Mike Trout (LAA); Mookie Betts (LAD); Ronald Acuña Jr. (ATL)
11–15: Kyle Tucker (HOU); Freddie Freeman (LAD); Rafael Devers (BOS); Luis Robert (CWS); Ozzie Albies (ATL)
16–20: Manny Machado (SD); Yordan Álvarez (HOU); Matt Olson (ATL); Starling Marte (NYM); Salvador Pérez (KC)
21–25: Marcus Semien (TEX); Aaron Judge (NYY); Cedric Mullins (BAL); Whit Merrifield (KC); Teoscar Hernández (TOR)
Top 25 pitchers:
1–5: Gerrit Cole (NYY); Corbin Burnes (MIL); Ohtani (LAA); Walker Buehler (LAD); Max Scherzer (NYM)
6–10: Jacob deGrom (NYM); Brandon Woodruff (MIL); Shane Bieber (CLE); Julio Urías (LAD); Zack Wheeler (PHI)
11–15: Josh Hader (MIL); Sandy Alcántara (MIA); Lucas Giolito (CWS); Robbie Ray (SEA); Aaron Nola (PHI)
16–20: Liam Hendriks (CWS); Freddy Peralta (MIL); Kevin Gausman (TOR); Lance Lynn (CWS); Logan Webb (SF)
21–25: Max Fried (ATL); José Berríos (TOR); Charlie Morton (ATL); Raisel Iglesias (LAA); Joe Musgrove (SD)
Go deeper: Fantasy toolkit (ESPN)
6. 🏀🏈 Two-sport Terry
With college basketball nearing its end and college football's stars in the pre-draft spotlight, we honor Terry Baker — the only man to reach the pinnacle of both sports.
Catch up quick: The stud Oregon State QB won the 1962 Heisman Trophy. Three months later, Baker led the Beavers to the Final Four as their point guard and second-leading scorer.
No other player has won a Heisman and played in a Final Four. Florida State's Charlie Ward came closest, reaching the Elite Eight in 1993, nine months before winning the Heisman.
Baker was the top pick in the 1963 NFL draft by the Rams. He played three years in the NFL and one in the CFL, all while earning his law degree from USC.
The Pac-12 legend retired in 1967 to pursue law, ultimately starting a firm in Portland, where the 80-year-old still resides.
Fun fact: My dad's name is Terry Baker, and he's a big reason why I started this newsletter. So, pretty legendary name all around.
7. 🌎 The world in photos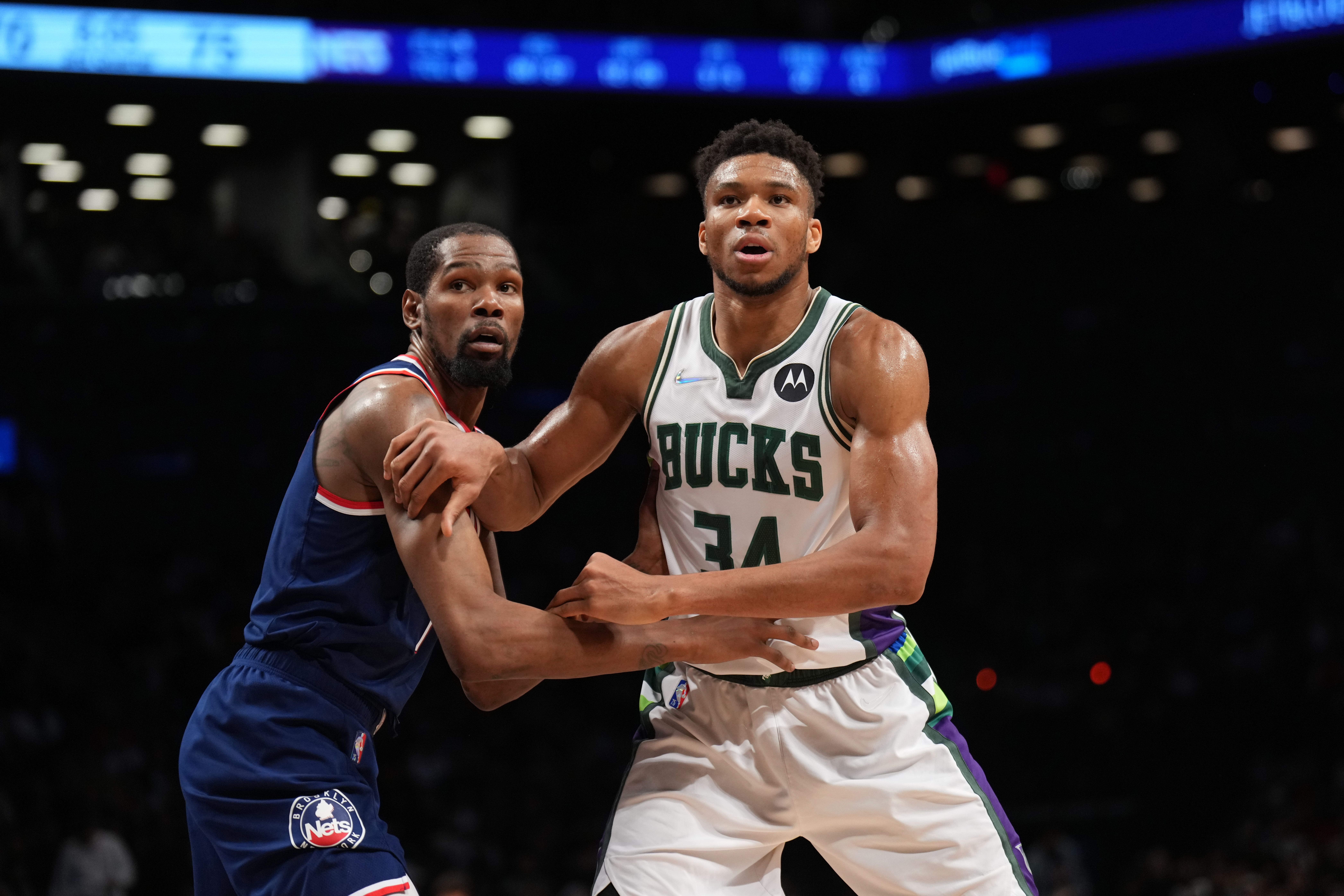 BROOKLYN — Giannis Antetokounmpo scored 44 points and surpassed Kareem Abdul-Jabbar as the Bucks' all-time leading scorer in a thrilling 120-119 (OT) win over Kevin Durant and the Nets.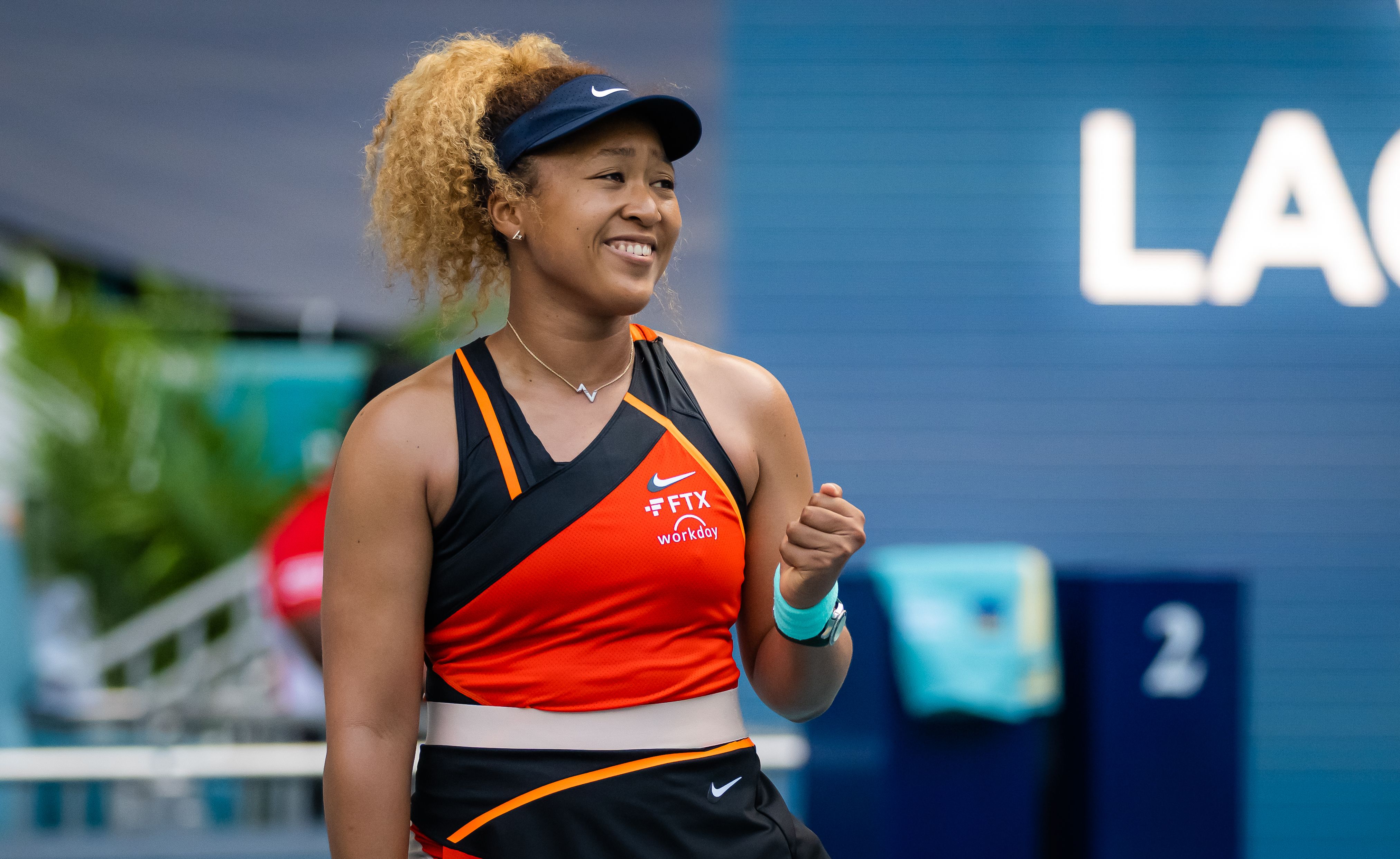 MIAMI GARDENS — Unseeded Naomi Osaka rallied to beat Belinda Bencic, 4-6, 6-3, 6-4, to reach the Miami Open final. She'll meet No. 2 Iga Świątek for the title on Saturday.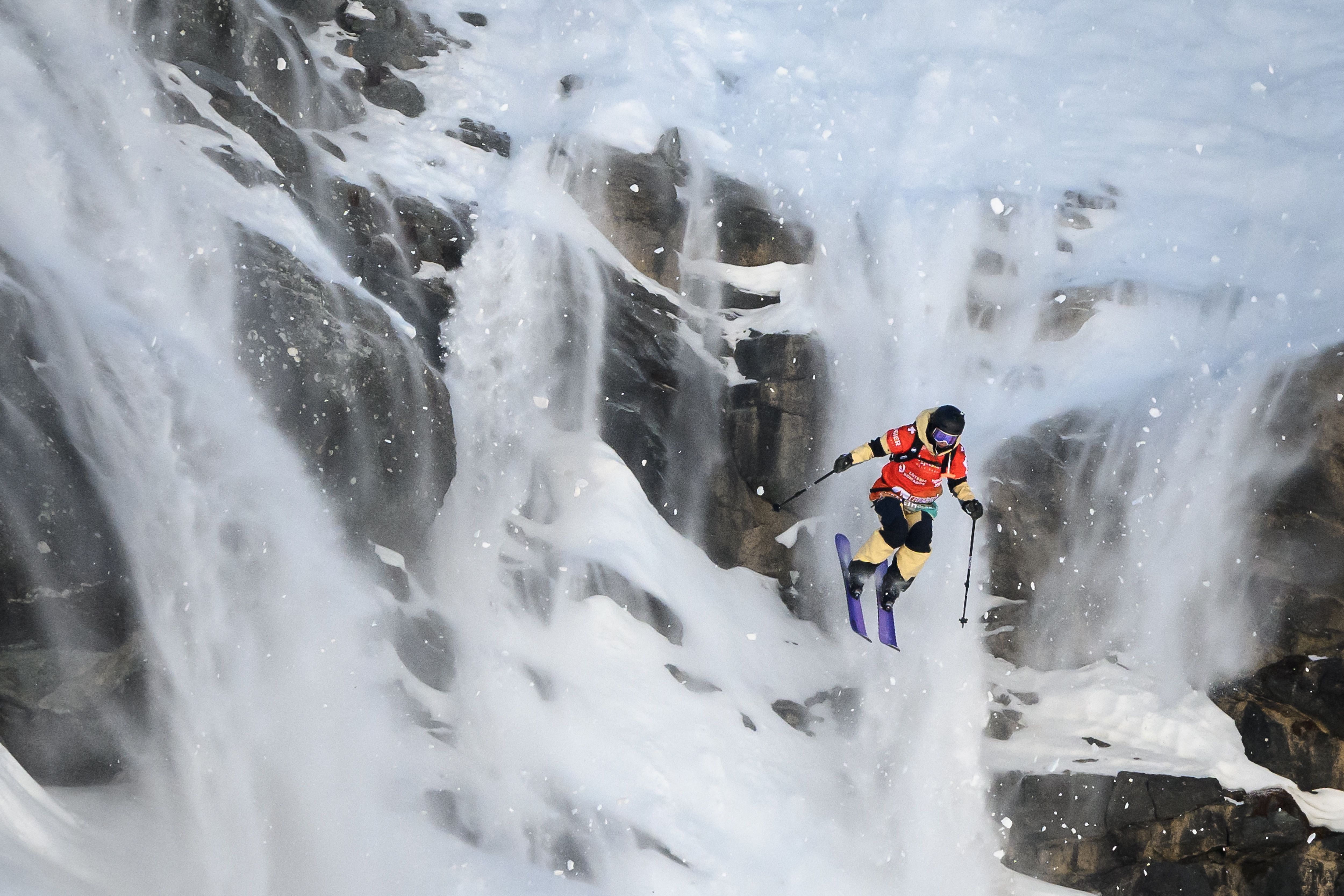 VERBIER, Switzerland — Extreme!!!
8. 📺 Watchlist: Ball is life
The Final Fours take center stage this weekend. By Sunday night, we'll have our women's champion and men's finalists.
More to watch:
9. 🏀 Women's hoops trivia
Three of this year's Final Four teams — UConn, Stanford and South Carolina — have won eight of the last 10 national titles.
Question: Who won the other two?
Hint: 2018 and 2019.
Answer at the bottom.
10. 🏒 1 fun thing: Aho o'clock
Both NHL players named Sebastian Aho — one an Islanders defenseman, the other a Hurricanes forward — scored on Thursday, at nearly the exact same time.
Aho (Islanders) scored his first goal of the season at 7:14pm ET in New York.
34 seconds later, Aho (Hurricanes) scored his 31st goal in North Carolina.
Of note: Both goals gave their teams 1-0 leads in the first period. New York's Aho is 26 and from Sweden. Carolina's Aho is 24 and from Finland.