Axios Sports
February 19, 2021
🎉 Happy Friday! Let's sports.
Today's word count: 1,663 words (6 minutes).
1 big thing: 🏀 The NBA's 40-point explosion
40-point games, once a threshold that signaled a rare offensive explosion, have become commonplace in today's NBA, Axios' Jeff Tracy writes.
Why it matters: With teams shooting more threes and scoring more points than ever this season, the league is on pace for a record 143 40-point games.
By the numbers: Since President Biden's inauguration less than a month ago, there have been 32 different 40-point games. In the last nine days alone, there have been 15.
19 players have exactly one 40-point game this season.
Six have done it twice: Giannis Antetokounmpo, Jaylen Brown, Joel Embiid, Zach LaVine, Terry Rozier and Nikola Vučević.
Six have done it three times: Bradley Beal, Steph Curry, Luka Dončić, Nikola Jokić, Damian Lillard and Trae Young.
The backdrop: This season's 40-point explosion may stem in part from the pandemic (i.e. limited practice time hurting defenses), but this trend began years before anyone knew what COVID-19 was.
Between 1976 (merger) and 2017, there was just one season with more than 100 40-point games (2005-06). Now, it's become the norm.
Looking back just one decade helps bring the recent boom into even starker focus. From 2010 to 2016, the NBA averaged 49 40-point games per season. Since then, the league has averaged 123.
What to watch ... James Harden's next 40-point game will make him just the fourth player to record 100.
All-time leaders: Wilt Chamberlain (271); Michael Jordan (173); Kobe Bryant (122); Harden (99); Elgin Baylor (88); Allen Iverson (79); Oscar Robertson (77); Kareem Abdul-Jabbar (70); Rick Barry (70); George Gervin (68); LeBron James (66); Jerry West (66)
Active leaders: Harden (99); James (66); Kevin Durant (56); Russell Westbrook (48); Curry (41); Carmelo Anthony (36); Anthony Davis (35); Lillard (35); Beal (25); Kyrie Irving (19); Kemba Walker (18)
Go deeper: The NBA is literally becoming a make-or-miss league (The Ringer)
2. 🏒 The NHL's picturesque weekend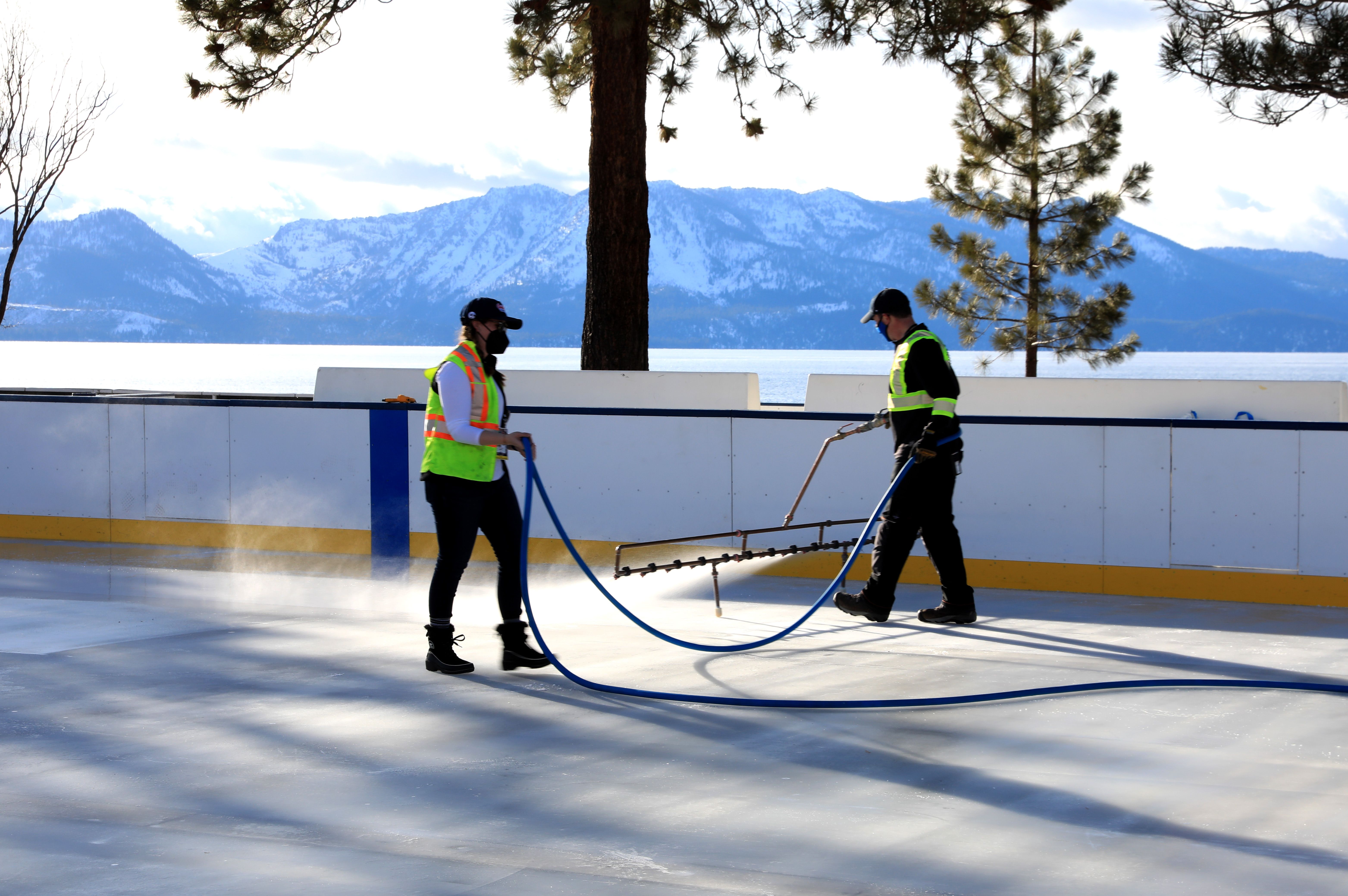 The NHL is taking its talents to Lake Tahoe (the Nevada side) this weekend to stage two fanless outdoor games, Jeff writes.
Saturday: Avalanche vs. Golden Knights (3pm ET, NBC)
Sunday: Bruins vs. Flyers (2pm, NBC)
The backdrop: Since 2008's inaugural Winter Classic in Buffalo, outdoor hockey games have become an annual tradition, with 30 such games played to date.
While those games were all played in stadiums, this weekend's slate will take place on the 18th fairway of the Edgewood Tahoe Resort golf course.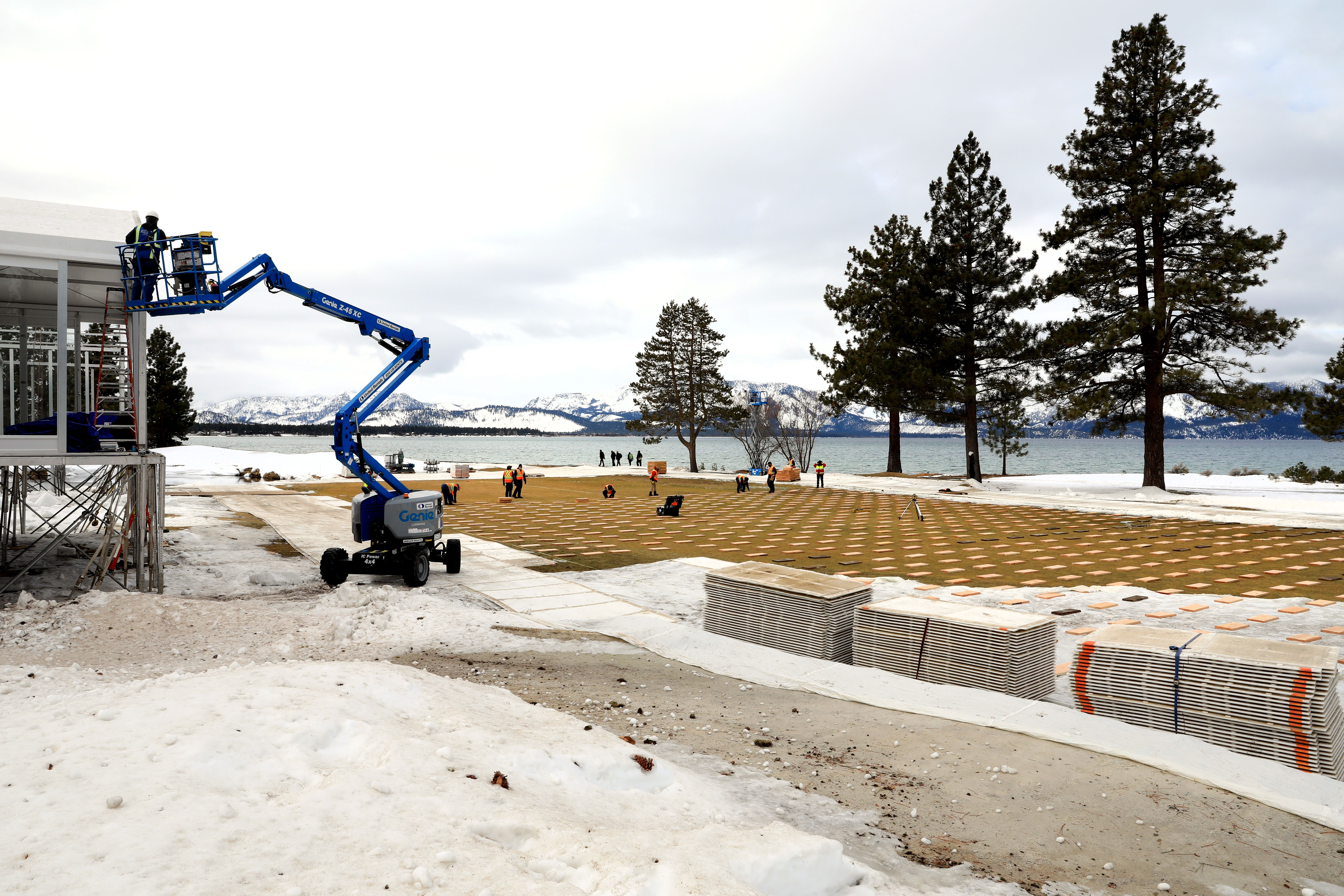 The state of play: Constructing a temporary rink is always a challenge, but without any infrastructure in place this year, the NHL and NBC had to build locker rooms, replay facilities and more from the ground up.
"We thank the lord for Google Earth and other great pictures of this venue that we were able to work with and kind of develop the plan," NHL chief content officer Steve Mayer told AP.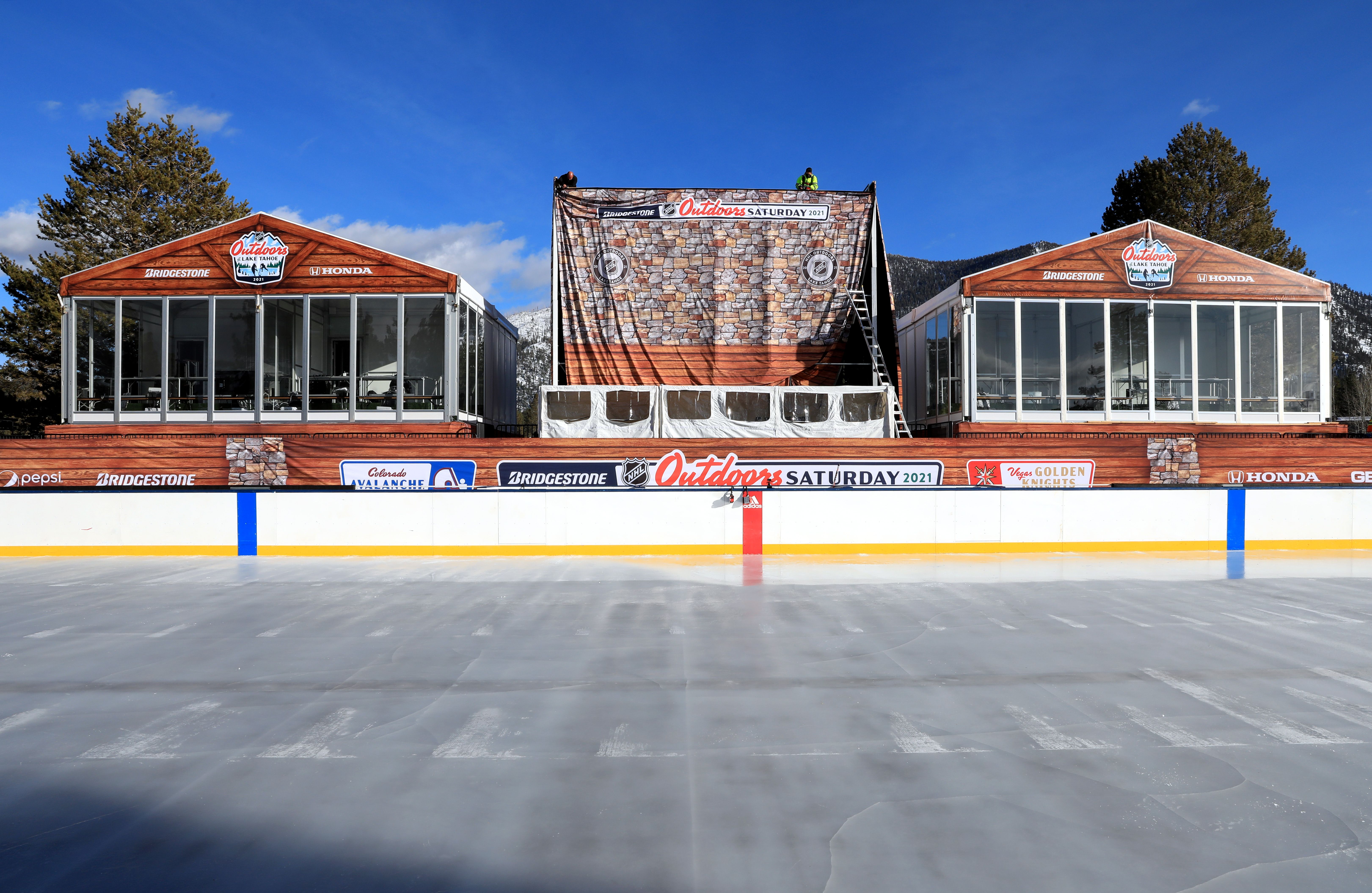 Looking ahead: The Winter Classic was a gambit that paid off, yielding a beloved tradition. If things go well this weekend, Mayer says the NHL could explore playing more games at landmark locations in the future.
"That includes places like the National Mall and Central Park, which have been dream locales for NHL outdoor games since the first puck dropped outside in Buffalo 13 years ago," per ESPN (subscription).
3. 🏈 Wentz to Colts: Yet another QB on the move
The Eagles are trading QB Carson Wentz to the Colts for a 2021 third-round draft pick and a conditional 2022 second-round pick that could turn into a first-rounder, ESPN reports.
The Eagles didn't get nearly the same return for Wentz that the Lions got for Matt Stafford, proof of how far Wentz's stock has fallen since vying for MVP in 2017.
Colts coach Frank Reich was Wentz's offensive coordinator during his first two seasons in the league, so he's perhaps the best person to help his new/old QB rediscover his form.
Wild stat: Of the 22 QBs drafted in the first round from 2009 to 2016, zero are still with their original team. Zero!!!
2009: Stafford (Lions), Mark Sanchez (Jets), Josh Freeman (Bucs)
2010: Sam Bradford (Rams), Tim Tebow (Broncos)
2011: Cam Newton (Panthers), Jake Locker (Titans), Blaine Gabbert (Jaguars), Christian Ponder (Vikings)
2012: Andrew Luck (Colts), Robert Griffin III (Washington), Ryan Tannehill (Dolphins), Brandon Weeden (Browns)
2013: E.J. Manuel (Bills)
2014: Blake Bortles (Jaguars), Johnny Manziel (Browns), Teddy Bridgewater (Vikings)
2015: Jameis Winston (Bucs), Marcus Mariota (Titans)
2016: Jared Goff (Rams), Wentz (Eagles), Paxton Lynch (Broncos)
P.S. ... There were three QBs taken in the first round of the 2017 draft. Patrick Mahomes is staying put, but the other two — Mitch Trubisky and Deshaun Watson — could be on new teams next year, as well.
Go deeper: What went wrong in Philly, and what's next (ESPN)
4. 🏀 NBA All-Star Game starters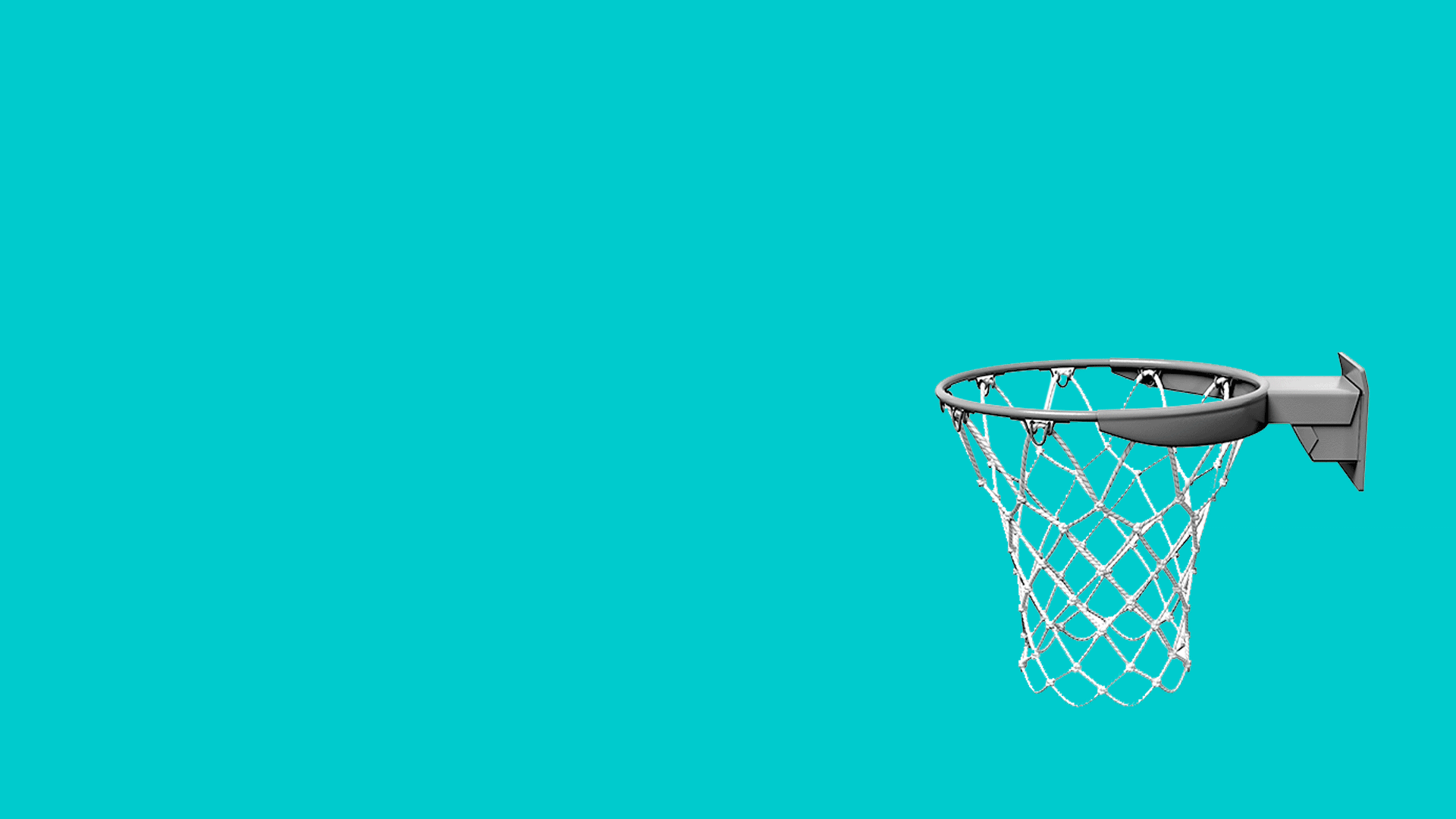 The NBA All-Star Game is officially a go for March 7 in Atlanta. We won't know the full teams until next week, but the starters were unveiled Thursday night.
West: Stephen Curry (Warriors); Luka Dončić (Mavericks); LeBron James (Lakers); Kawhi Leonard (Clippers); Nikola Jokić (Nuggets)
East: Kyrie Irving (Nets); Bradley Beal (Wizards); Kevin Durant (Nets); Giannis Antetokounmpo (Bucks); Joel Embiid (76ers)
Details: The NBA will include the other All-Star events on the same day as the game.
Pre-game: Skills Challenge and 3-Point Contest
Halftime: Dunk Contest
Around the NBA ...
James became the third player in NBA history to reach 35,000 points, but the Lakers fell to James Harden and the Nets.
The Nets are 10-1 against teams currently over .500 this season, the best record in the NBA. The Lakers are just 4-7.
Fun fact: The Bucks, who finished with the NBA's best record last year, currently have the same record as the Warriors (16-13), who finished with the NBA's worst record last year.
5. 🏈 NFL to test position-specific helmets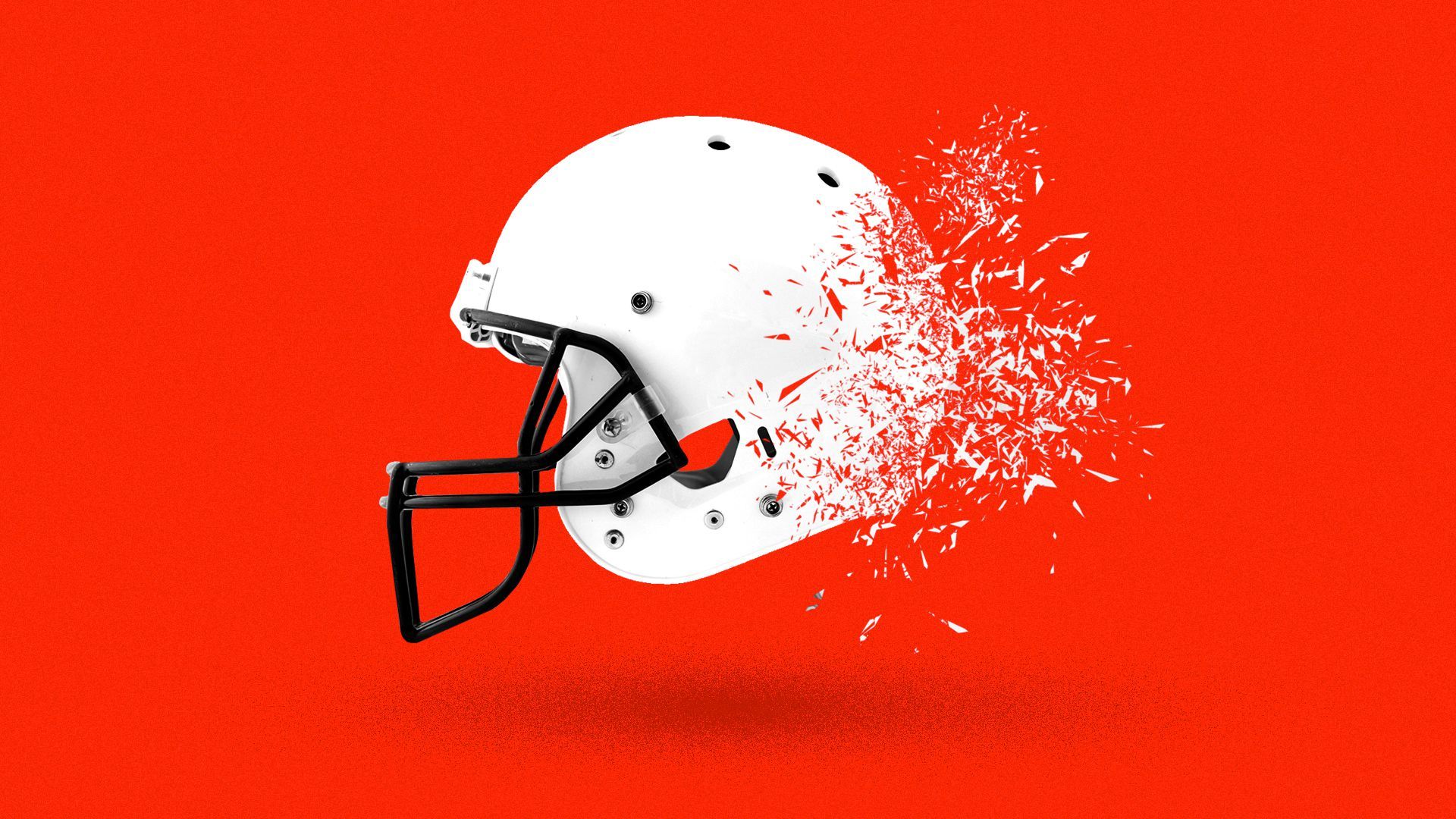 VICIS, a helmet manufacturer, has unveiled the first position-specific helmet, made specifically for linemen.
The helmet, called the Zero2 Trench, provides additional support in the front, where most head impacts take place for linemen.
The extra support means the helmet is about six ounces heavier than VICIS' Zero2 model, which some NFL players already use.
Why it matters: The Zero2 Trench must still undergo testing by the NFL and NFLPA before being authorized for use, but its mere existence represents an important step in helmet design and technology.
For decades, there wasn't much innovation or disruption in the sports helmet industry.
But concussion research has pushed manufacturing giants like Riddell and startups like VICIS to tackle safety concerns with a sense of urgency.
What's next: If the Zero2 Trench proves effective, more position-specific helmets could follow, whether from VICIS or other companies that work with the NFL.
QB-specific helmets would be a logical next step, given how valuable QBs are to the NFL, and how unique some of the hits they take are compared to other positions.
Most QB concussions come from back-of-the-head impacts when they're thrown to the ground and are unable to brace themselves.
In related news ... Vincent Jackson's brain will be donated to CTE study (NYT)
6. 🇺🇸 Photos 'round America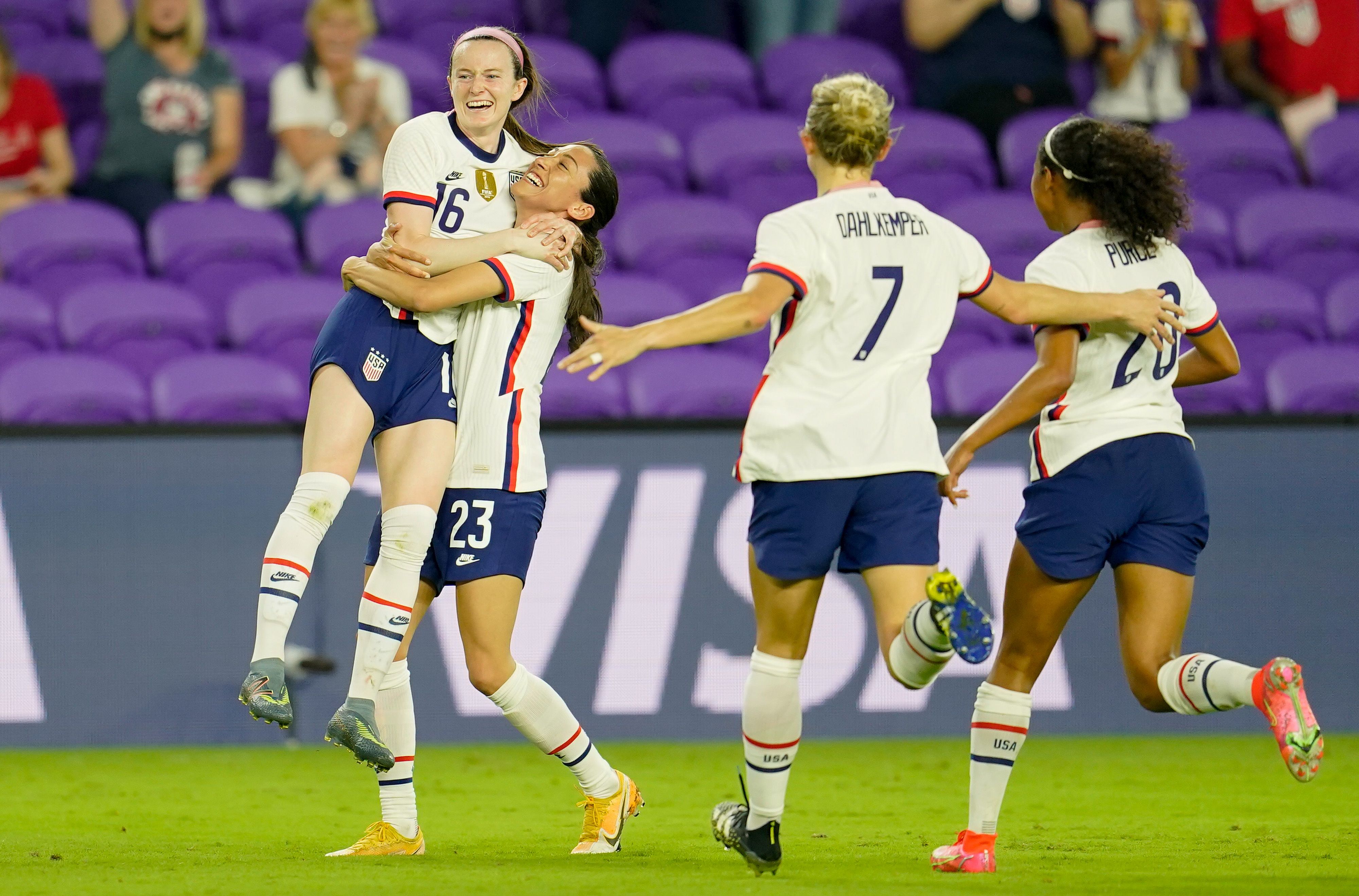 ORLANDO CITY, Fla. — Rose Lavelle scored the match-winner in the 79th minute to lift the USWNT past Canada, 1-0, in the opening game of the SheBelieves Cup.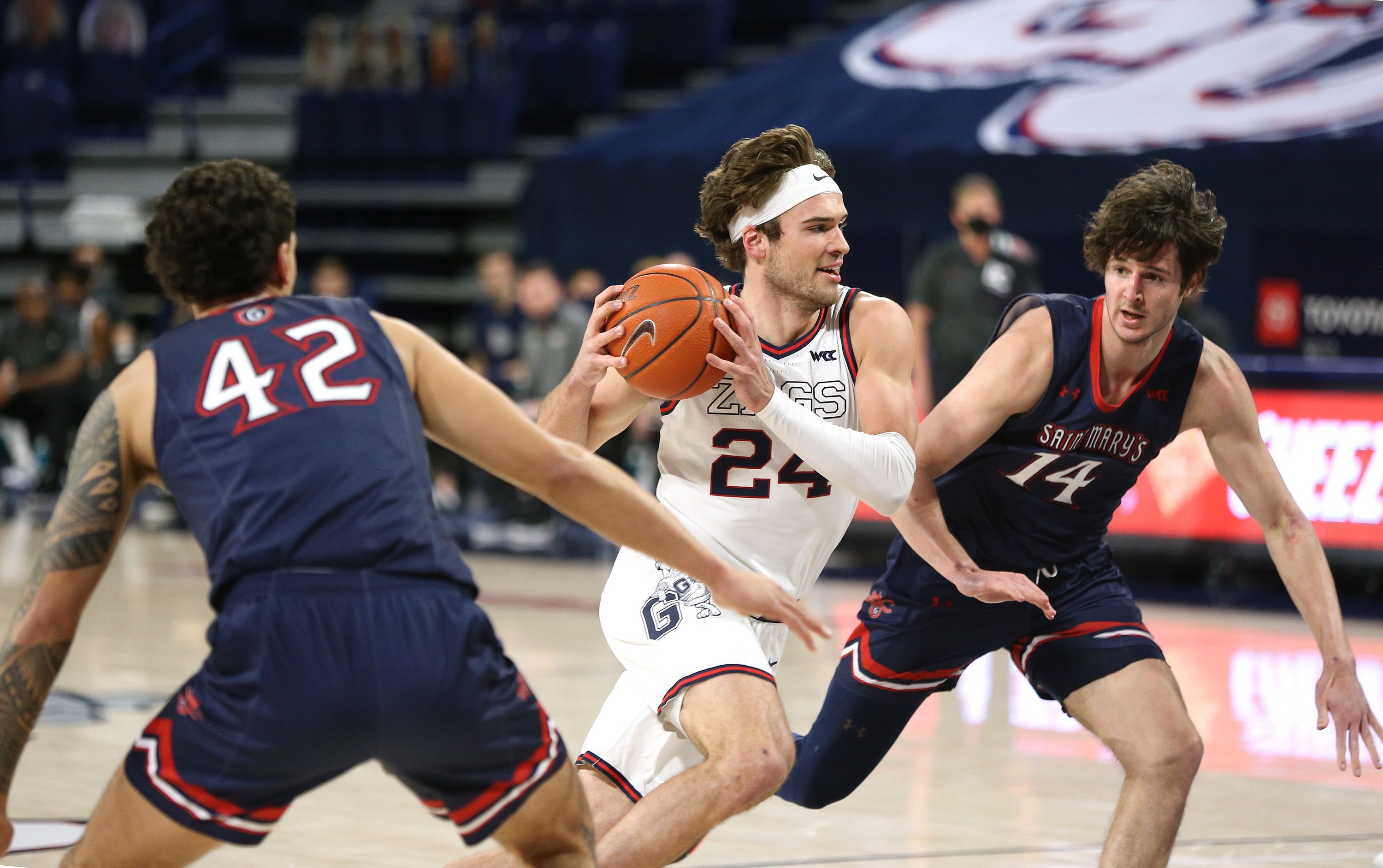 SPOKANE, Wash. — Gonzaga beat St. Mary's, 87-65, to become the fifth AP No. 1 team to ever win 18 straight games by double digits. The undefeated national champion 1971-72 UCLA team holds the record (20).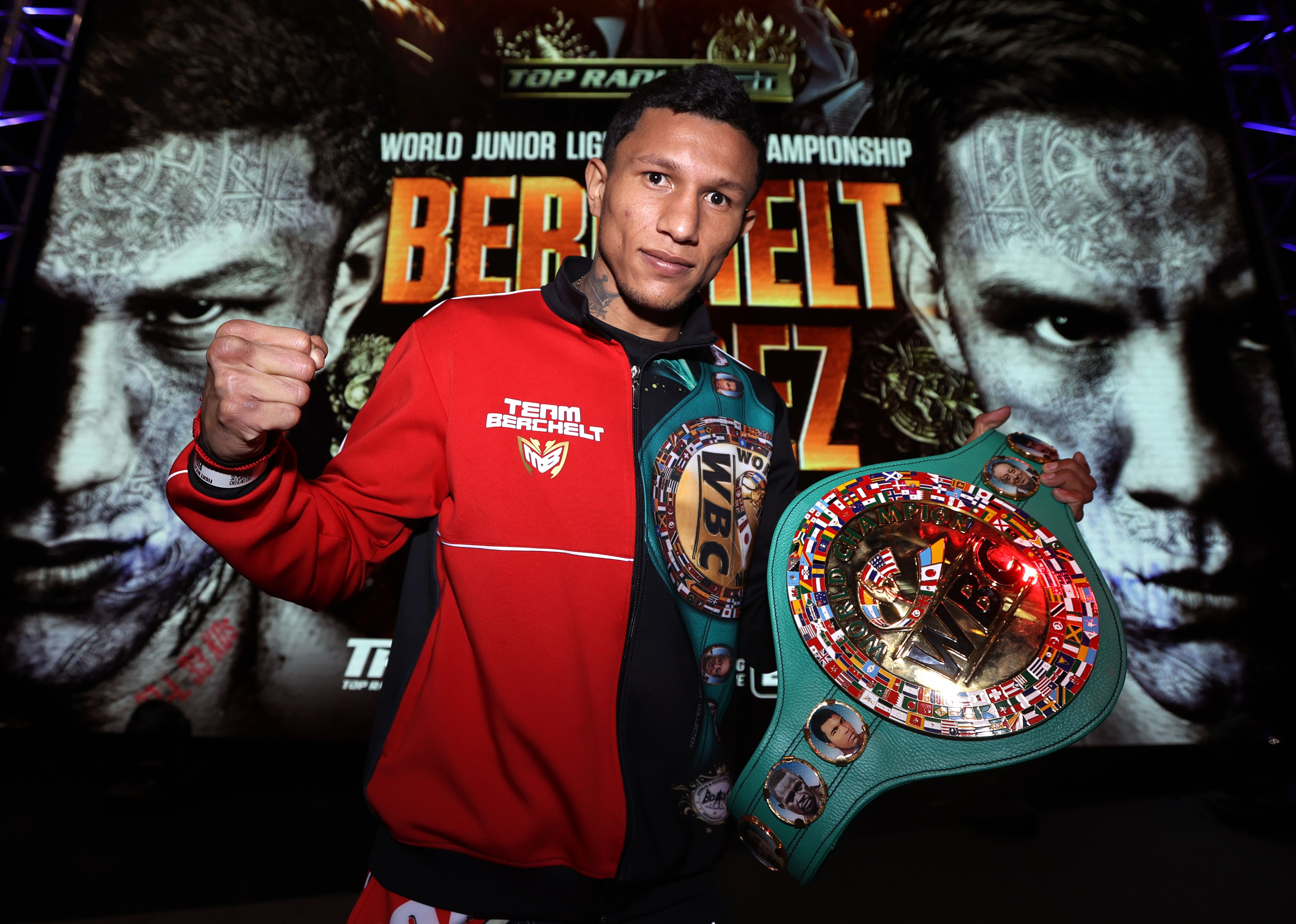 LAS VEGAS — Miguel Berchelt (37-1, 33 KO) will defend his WBC super featherweight title on Saturday night against former WBO featherweight champion Oscar Valdez (28-0, 22 KO). Preview the fight.
7. 🎾 Photos from down under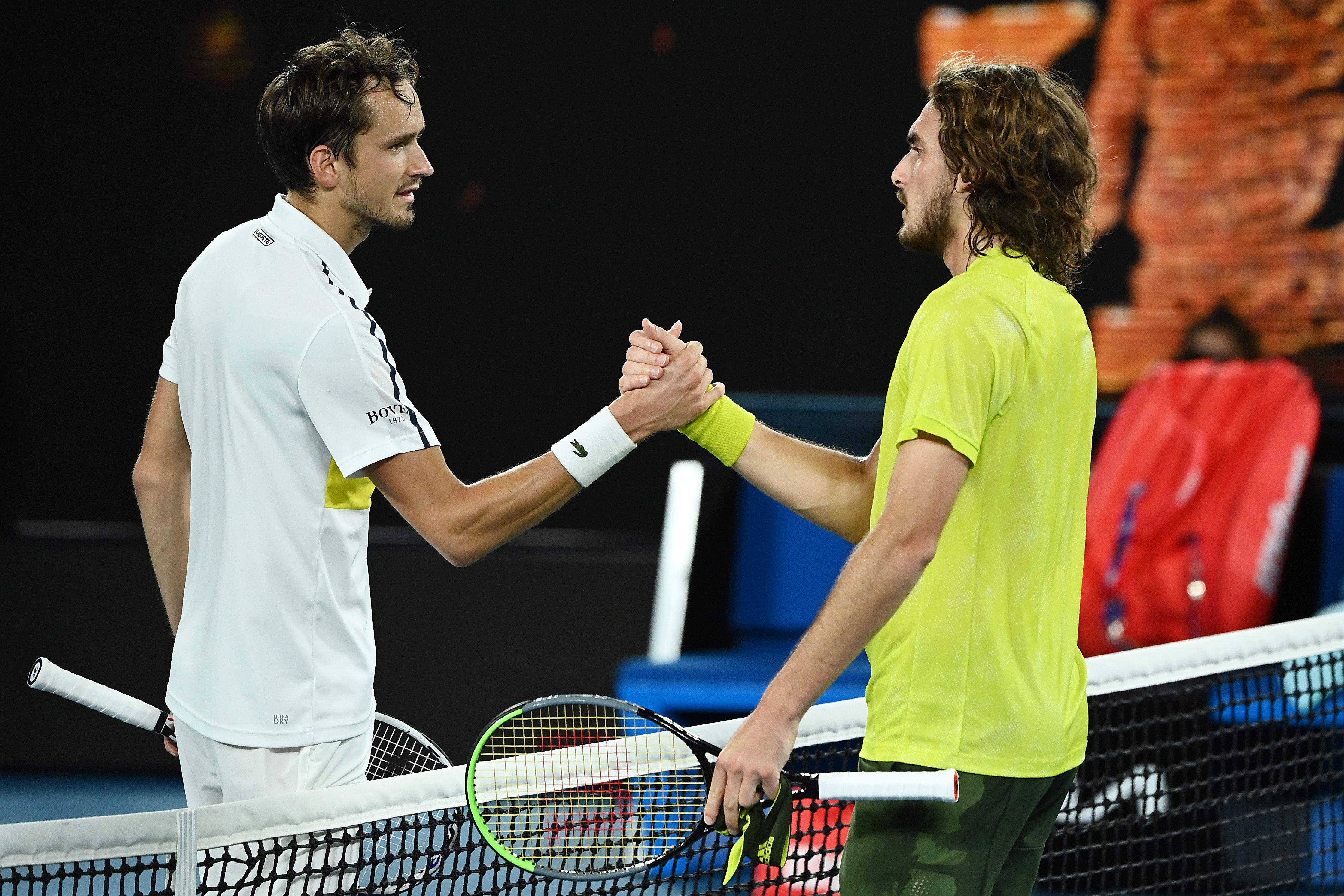 Daniil Medvedev beat Stefanos Tsitsipas, 6-4, 6-2, 7-5, early this morning to advance to the men's singles final. He's now won 20 straight matches, 12 of which were against top-10 opponents.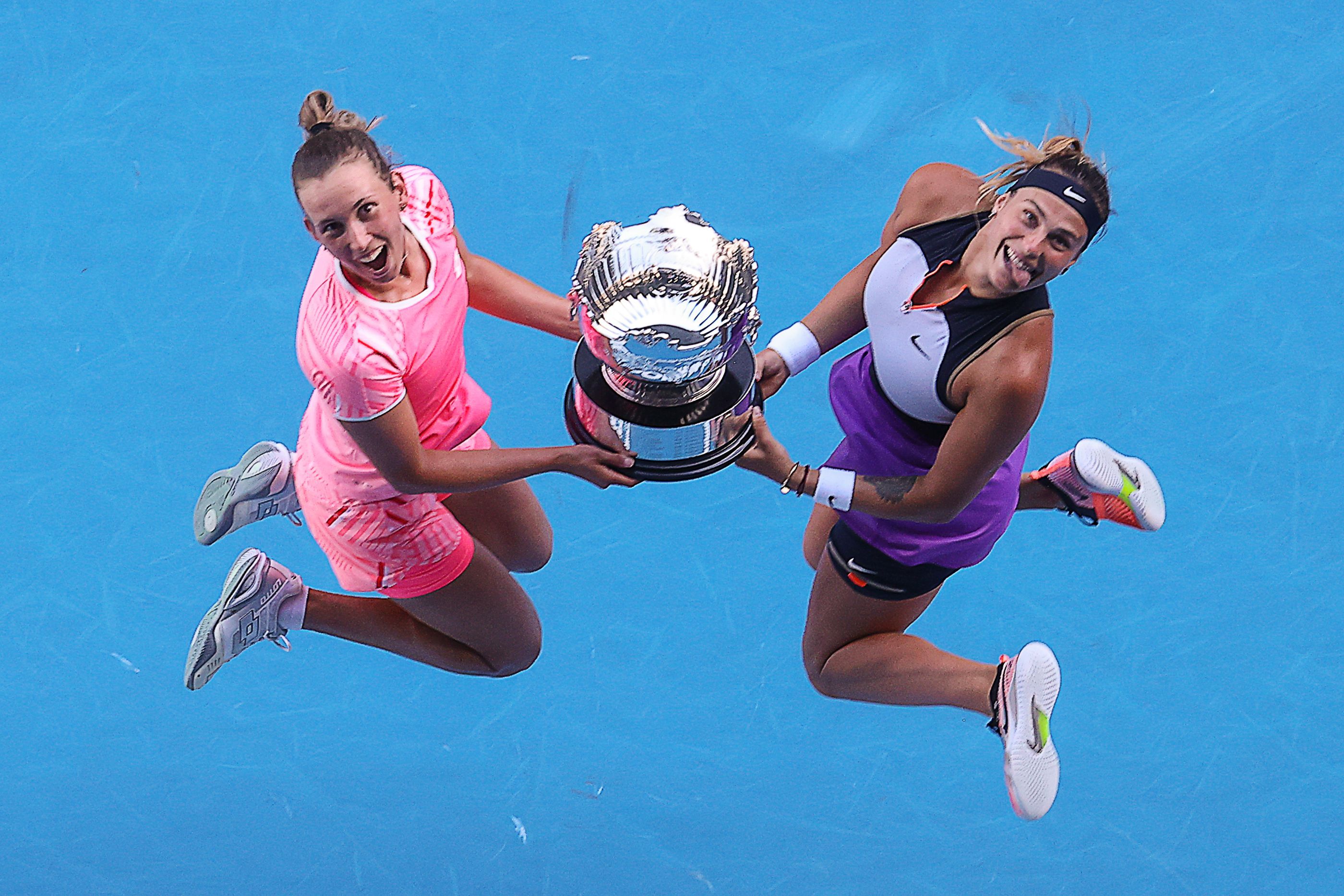 Elise Mertens and Aryna Sabalenka won the Australian Open women's doubles final to collect their second Grand Slam trophy as a team.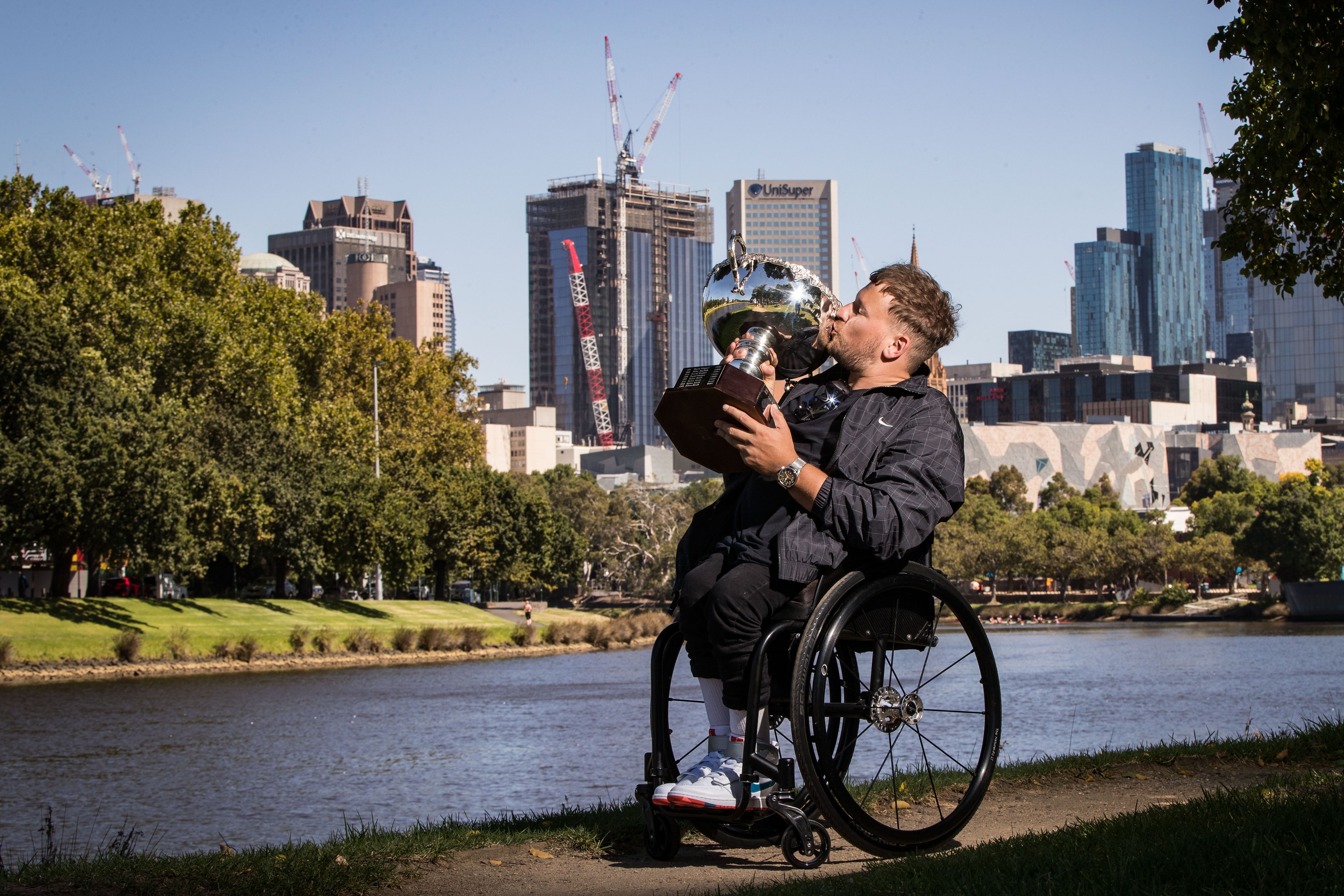 Dylan Alcott poses with the trophy after winning his seventh straight Australian Open quad wheelchair singles title. He also won his fourth straight doubles title.
Coming up:
Women's singles: 🇯🇵 No. 3 Naomi Osaka vs. 🇺🇸 No. 22 Jennifer Brady (3:30am, Saturday)
Men's singles: 🇷🇸 No. 1 Novak Djokovic vs. 🇷🇺 No. 4 Daniil Medvedev (3:30am ET, Sunday)
Men's doubles: 🇺🇸 No. 5 Rajeev Ram and 🇬🇧 Joe Salisbury vs. No. 9 🇸🇰 Filip Polášek and 🇭🇷 Ivan Dodig (11pm, Saturday)
Mixed doubles: 🇦🇺 Matthew Ebden and 🇦🇺 Samantha Stosur vs. No. 6 🇨🇿 Barbora Krejcikova and 🇺🇸 Rajeev Ram (4:45am, Saturday)
8. Feb. 19, 1928: 🥇 Fiske wins gold at 16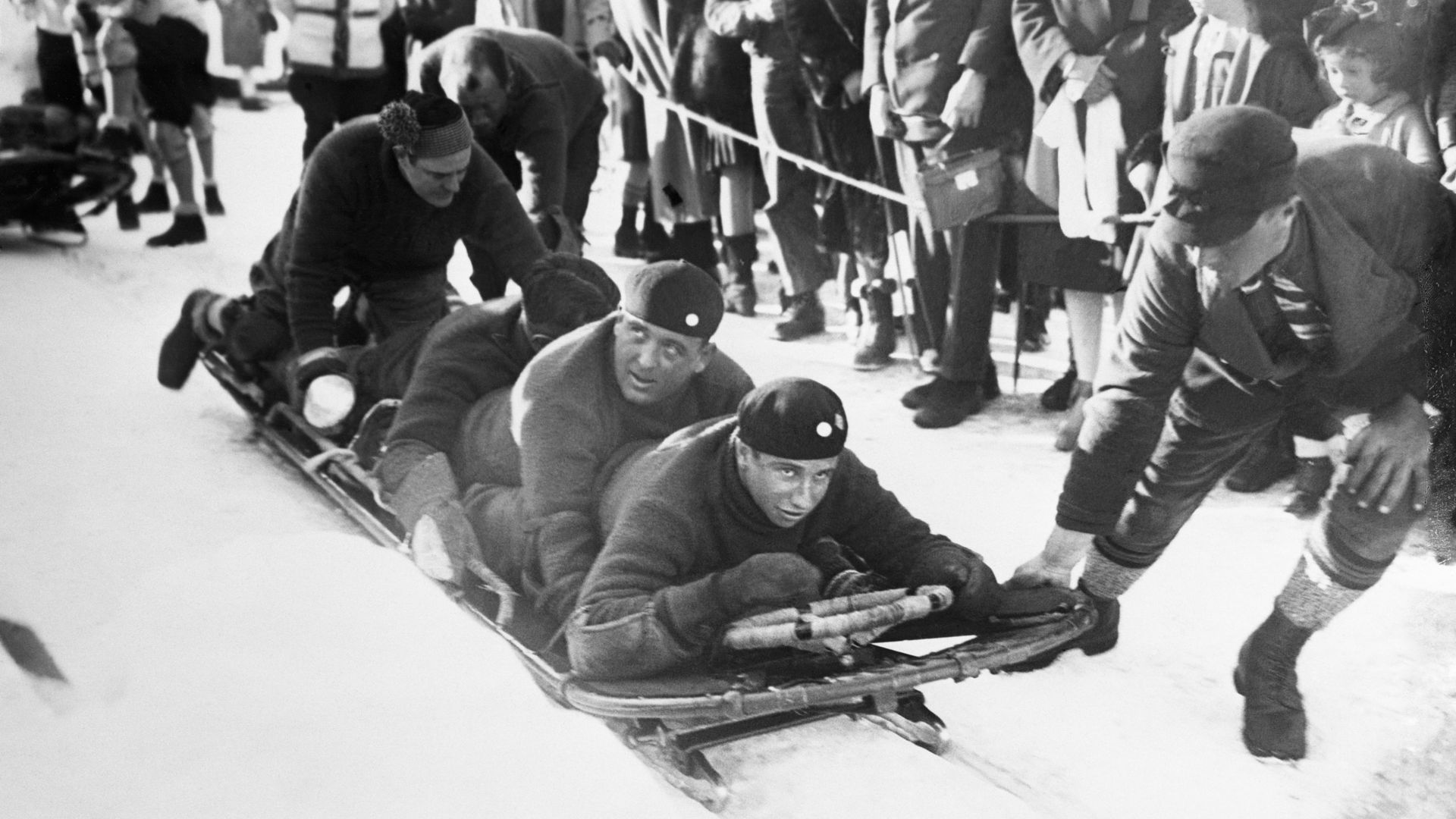 93 years ago today, William "Billy" Fiske drove the U.S. bobsled team to Olympic gold at the 1928 Winter Games in St. Moritz, Switzerland.
Why it matters: Fiske, 16, became the youngest winter gold medalist — a record that stood until 1992. But the young American's journey was only just beginning...
Four years later, Fiske repeated his gold-medal performance at the 1932 Winter Olympics in Lake Placid, New York. He was one of the faces of the Games, carrying the flag for the U.S. in the opening ceremonies.
Fiske refused to participate in the 1936 Winter Games in Germany due to his disdain for Adolf Hitler.
Around this time, he was instrumental in the early development of the Aspen ski resort, building the first ski lift and lodge.
In 1938, Fiske moved to London, where he befriended members of the British Air Force, who convinced him to learn how to fly.
In 1939, after Germany invaded Poland, and Britain and France declared war on Germany, Fiske enlisted in Britain's Royal Air Force. On Aug. 16, 1940, he died in an aerial fight with a German bomber.
He was the first American pilot to die in World War II and was buried in St. Paul's Cathedral in London.
A plaque at his gravesite reads: "To Pilot Officer William Mead Lindsley Fiske III, an American citizen who died that England may live."
Go deeper:
9. 🏀 NBA trivia
Zion Williamson scored 1,180 points through his first 50 NBA games, the most among active players.
Question: Who ranks second?
Hint: Played in the Big 12 in college.
Answer at the bottom.
10. 📆 Join us: Future of College Sports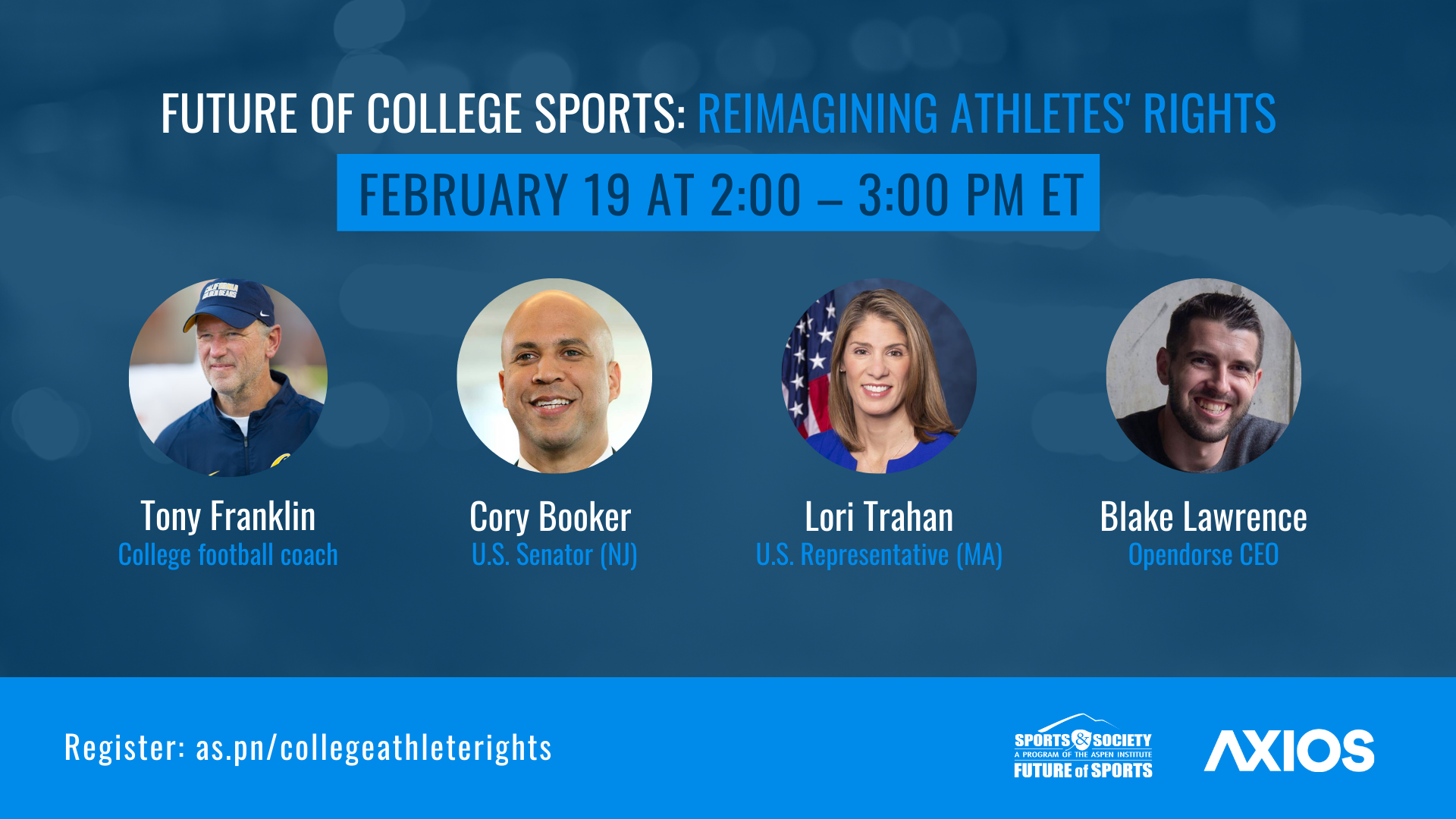 Axios Sports has partnered with The Aspen Institute on a series called "Future of Sports," and our first virtual event is today at 2pm ET.
Topic: Future of College Sports; Reimagining Athletes' Rights
Speakers: Sen. Cory Booker (D-N.J.), Rep. Lori Trahan (D-Mass.), Opendorse CEO Blake Lawrence and longtime college football coach Tony Franklin.
✍️ Wanna come? Register here. See you at 2pm!
Enjoy the weekend,
Kendall "Lillard got robbed" Baker
Trivia answer: Blake Griffin (1,144 points)