👋 Good morning! Before we get started, allow me to blow your mind.
This weekend, MLB's first-ever games in London will feature two teams with winning records: the Yankees (52-28) and the Red Sox (44-38).
Meanwhile, the NFL has played 24 games in London, and not a single one has featured two teams with winning records. Not a single one! In 24 games! How is that even possible?
Today's word count: 1,280 words (~5 mins)
1 big thing: ⚽️ USA vs. France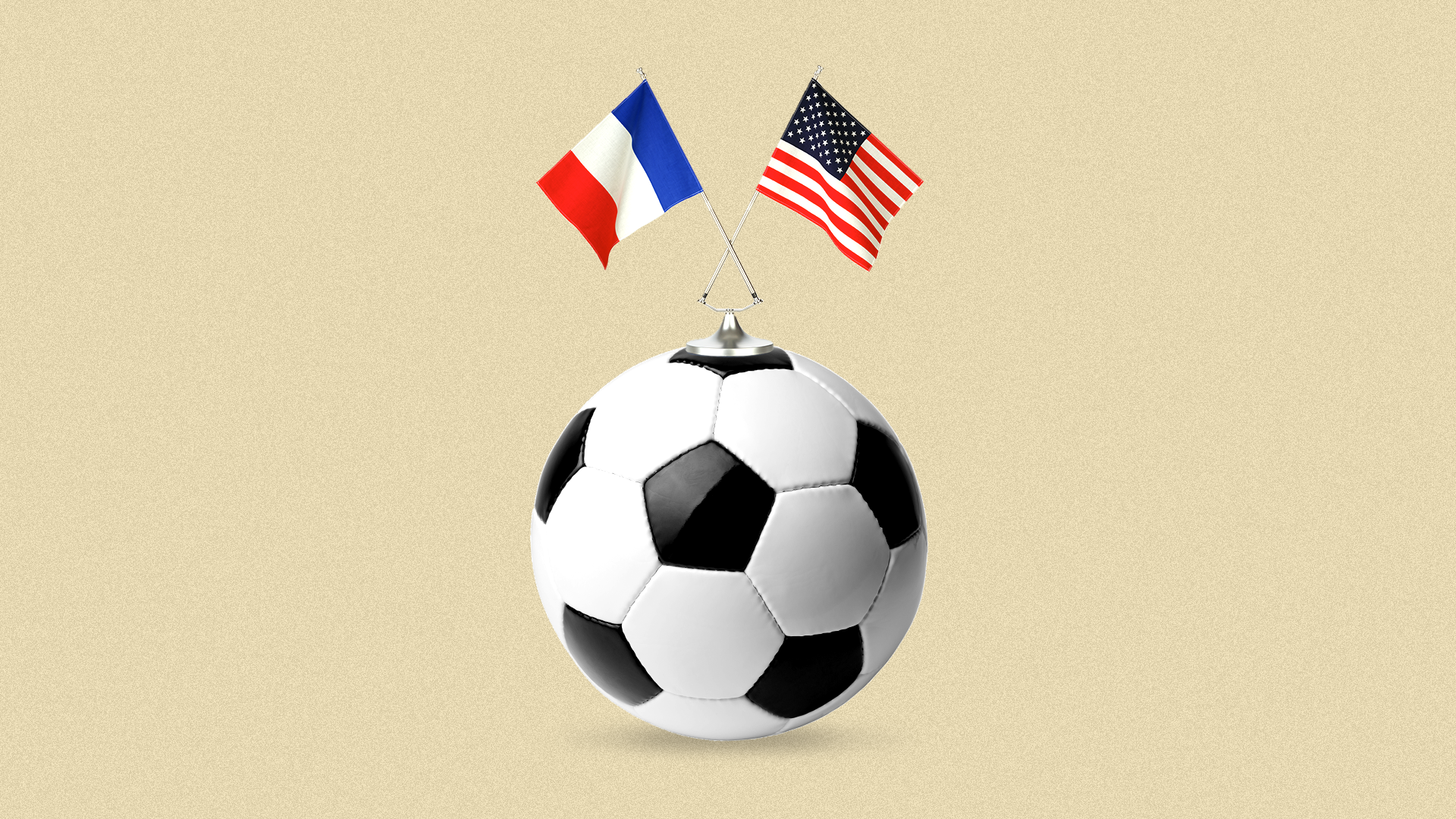 The U.S. will take on host France in the Women's World Cup quarterfinals today (3pm ET, FS1) in a game that has it all: great teams, high stakes and a brewing rivalry.
The intrigue: Since the 2015 World Cup final, the USWNT has played 75 matches and lost just five of them. France was responsible for two.
January 2019: France 3, USA 1 (friendly)
March 2017: France 3, USA 0 (SheBelieves Cup)
The backdrop: Thanks to the massive infrastructure (and trickle down effect) of college sports and a culture that emphasizes physical fitness, the USWNT has long been the gold standard for women's soccer.
For decades, the competition has simply not been able to compete athletically. That includes France, where the women's national team only recently implemented strength training — something American players have been doing their whole lives.
Fast-forward: Women's soccer in France has changed dramatically in the last few years thanks to professional clubs investing heavily in their women's teams.
Leading the way is Olympique Lyonnais (Lyon), whose women's team gets access to the same facilities and trainers as the men's team, and has responded by winning four straight Champions League titles.
This level of investment has attracted the world's top talent to France, including American superstars like Alex Morgan (Lyon), Megan Rapinoe (Lyon), Tobin Heath (PSG) and Lindsey Horan (PSG).
The big picture: By training more like Americans and even playing alongside some of them during the club season, the French have evolved into a much faster, more athletic team that not only can beat the U.S. today but almost feels destined to do so.
The bottom line: On paper, this is one of the biggest games in the history of women's soccer. My advice: Tell your boss you're going to "grab some lunch" and simply don't come back.
2. ⚾️ Baseball in London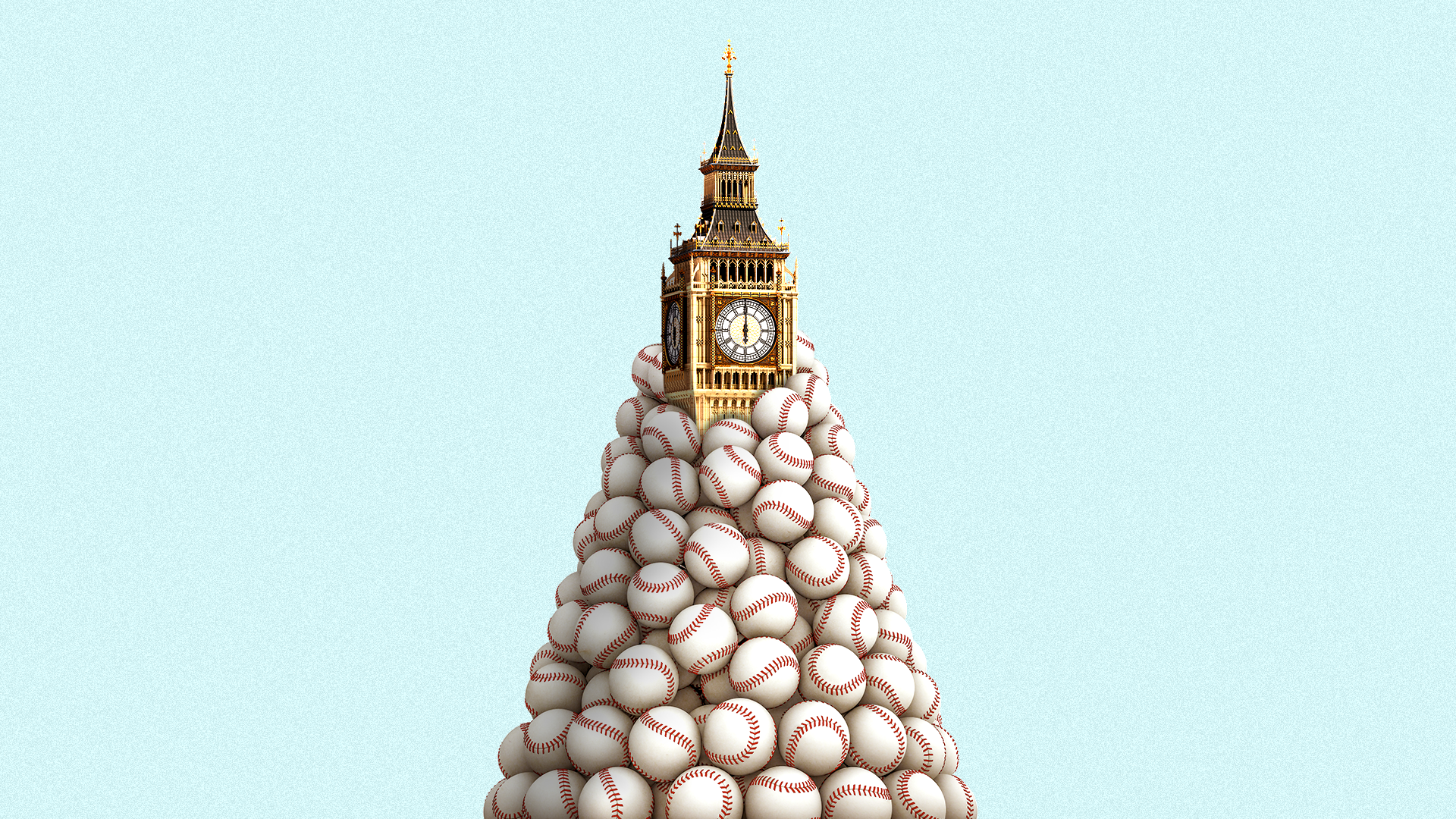 The Yankees and Red Sox will meet twice at London Stadium this weekend in the first Major League Baseball games ever played in Europe.
Why it matters: Since taking office four years ago, MLB commissioner Rob Manfred has vowed to increase baseball's international presence, and the London Series is the league's most ambitious effort yet.
Previous trips abroad included Japan and Mexico, both of which have robust baseball cultures. By comparison, most people in the U.K. know next to nothing about the sport, something MLB views as both a challenge and an opportunity.
Details: MLB is making baseball education a priority this weekend, while also ensuring that fans get the true "ballpark experience."
Education: Explanations of certain plays will appear on the scoreboard, and concession stands will sell portable radios to help confused spectators follow along.
Experience: Groundskeepers will dance to "Y.M.C.A." ... Fans will sing "Sweet Caroline" ... "The Freeze" is flying in from Atlanta to chase down some fans ... There will be a mascot race between Freddie Mercury, Winston Churchill, King Henry VIII and the Loch Ness Monster.
Also, get this: Vendors walking up and down the aisle is a foreign concept to most Londoners, so concession workers have been trained on how to make fans feel comfortable paying from their seats.
"We're going to ask people to hand their money down the row of strangers and then have a bag of peanuts tossed over to them by a hawker. That's not something they're used to."
— Charlie Hill, VP of MLB International (
via NYT
)
Bonus: 📸 The venue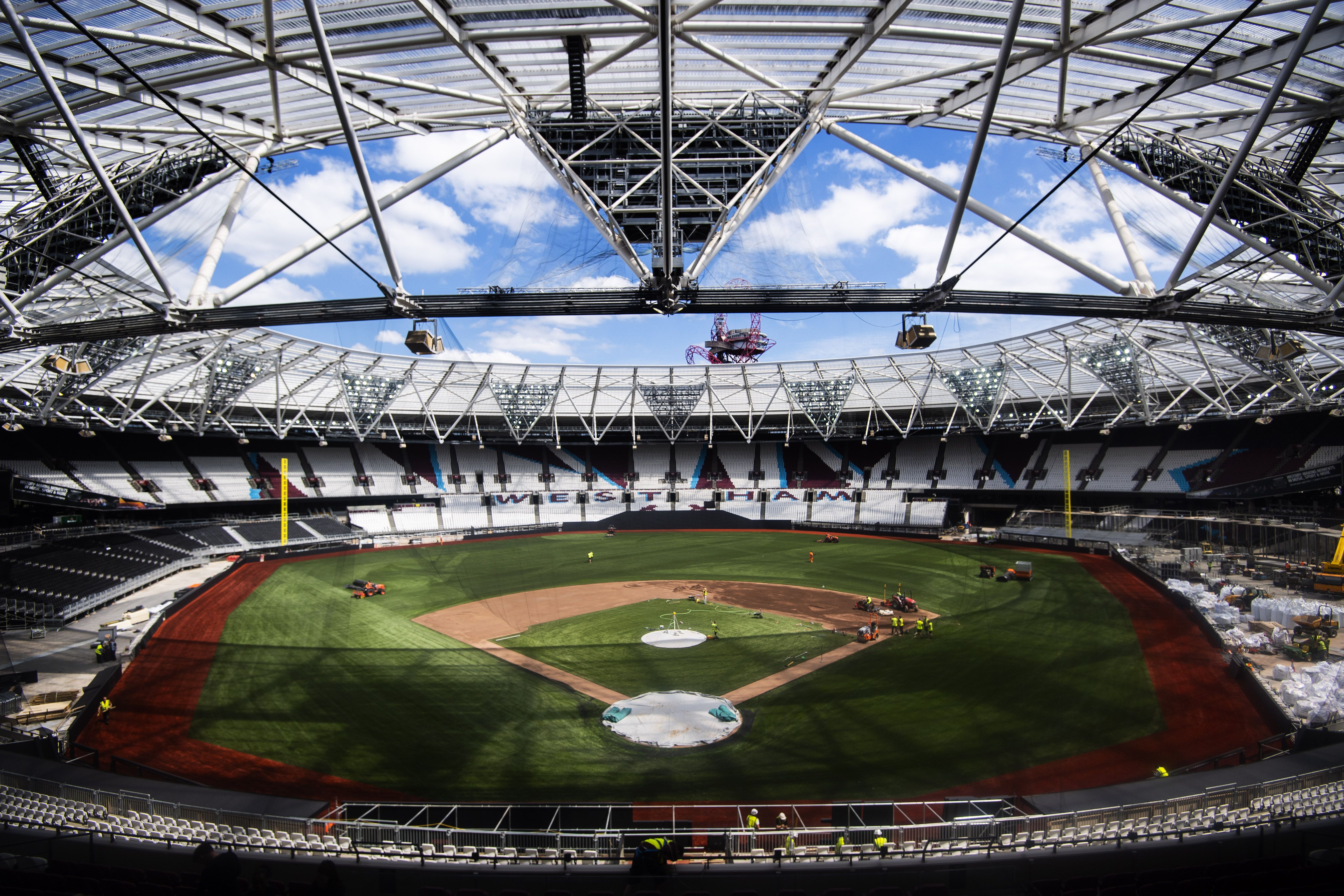 Photo: Victoria Jones/PA Images via Getty Images
London Stadium is a 60,000 seat stadium in the Stratford district that was built for the 2012 Summer Olympics and is currently home to West Ham United of the English Premier League.
Details, per NYT:
"The area on the ground, including the running track, is so vast that it required 141,900 square feet of artificial turf, imported from France, to cover it, plus the infield dirt and clay shipped in from Slippery Rock, Pa."
"One unique feature is that home plate will be on one side of the oval — not one of the ends — creating vast amounts of foul territory. Most fields in oval-shaped stadiums, like the old Polo Grounds and Olympic Stadium in Montreal, had home plate tucked into one end, or in a corner."
3. 🏀 NBA's "Win-Now Era" prepares for liftoff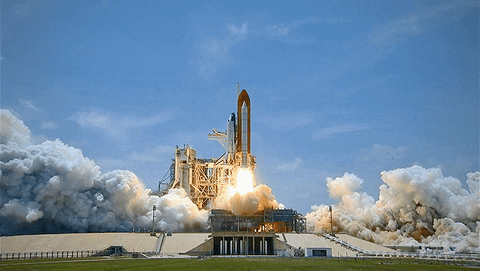 "For the first time in at least a decade, the NBA has no boogeyman," writes SB Nation's Michael Pina. With the Warriors depleted and a new crop of elite talent emerging, next season promises to be the most wide-open in recent memory.
Why it matters: With so many teams feeling like this could be their year, we could see an unprecedented amount of movement when free agency begins on Sunday at 6pm ET.
"At least a third of the league may be willing to spend money, part with first-round picks, and take a more aggressive stance than they otherwise would," writes Pina. "Patience is out. Risk is in."
Top 15 free agents (unrestricted):
1-5: Kawhi Leonard, Kevin Durant, Kyrie Irving, Klay Thompson, Kemba Walker (big offseason for the letter "K")
6-10: Jimmy Butler, Tobias Harris, Khris Middleton, D'Angelo Russell, Nikola Vucevic
11-15: Al Horford, Julius Randle, DeMarcus Cousins, Bojan Bogdanovic, J.J. Redick
Go deeper:
4. 🇮🇹 Italy gets 2026 Olympics; IOC changes selection process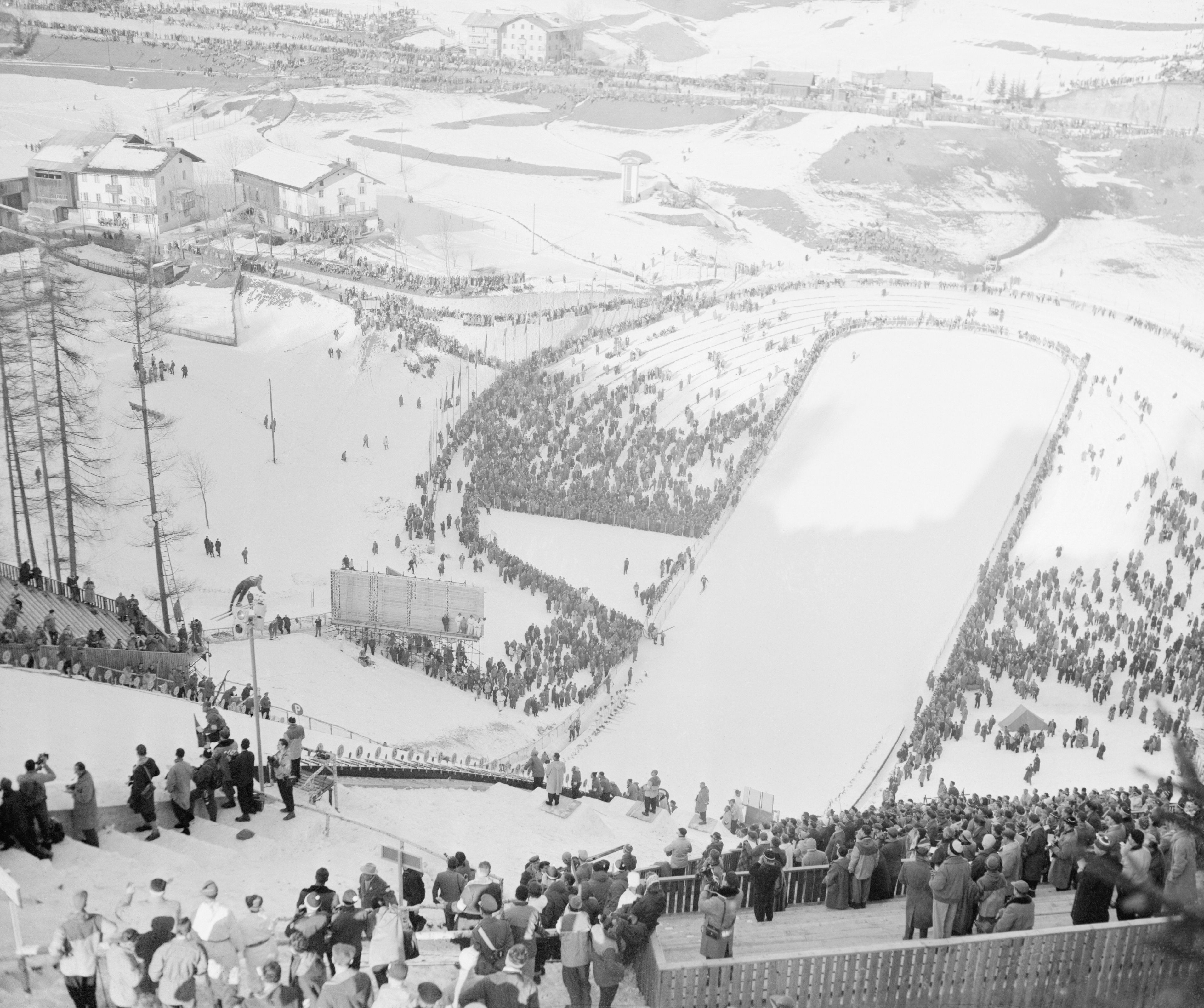 The "Italia" ski jump at the 1956 Winter Olympics. Photo: Bettmann/Getty Images
Two cities in Northern Italy — the fashion capital of Milan and the ski resort town of Cortina d'Ampezzo — were awarded the 2026 Winter Olympics on Monday.
This will be the third Winter Olympics in Italy and second at Cortina, which also hosted the 1956 Games (see above photo) and was featured prominently in the 1981 James Bond film "For Your Eyes Only."
Why it matters: Two days after awarding the Olympics to Italy over a joint bid by Sweden and Latvia, the International Olympic Committee voted to reform the way host cities are chosen, meaning Monday could mark the end of an era.
The most interesting part of the new process was actually tested out during this one: increased flexibility when it comes to cities and even countries splitting the duties.
Talk about a sign of the times. It's gotten so expensive for a single city to host the Olympics that the IOC had to change its selection process to (a) avoid the continued embarrassment of cities dropping out and (b) ensure that enough candidates actually apply.
P.S. ... In other Olympics news, Tokyo 2020 has generated domestic sponsorship revenues of more than $3 billion — three times more than any previous summer Games.
5. 🎾 The next Serena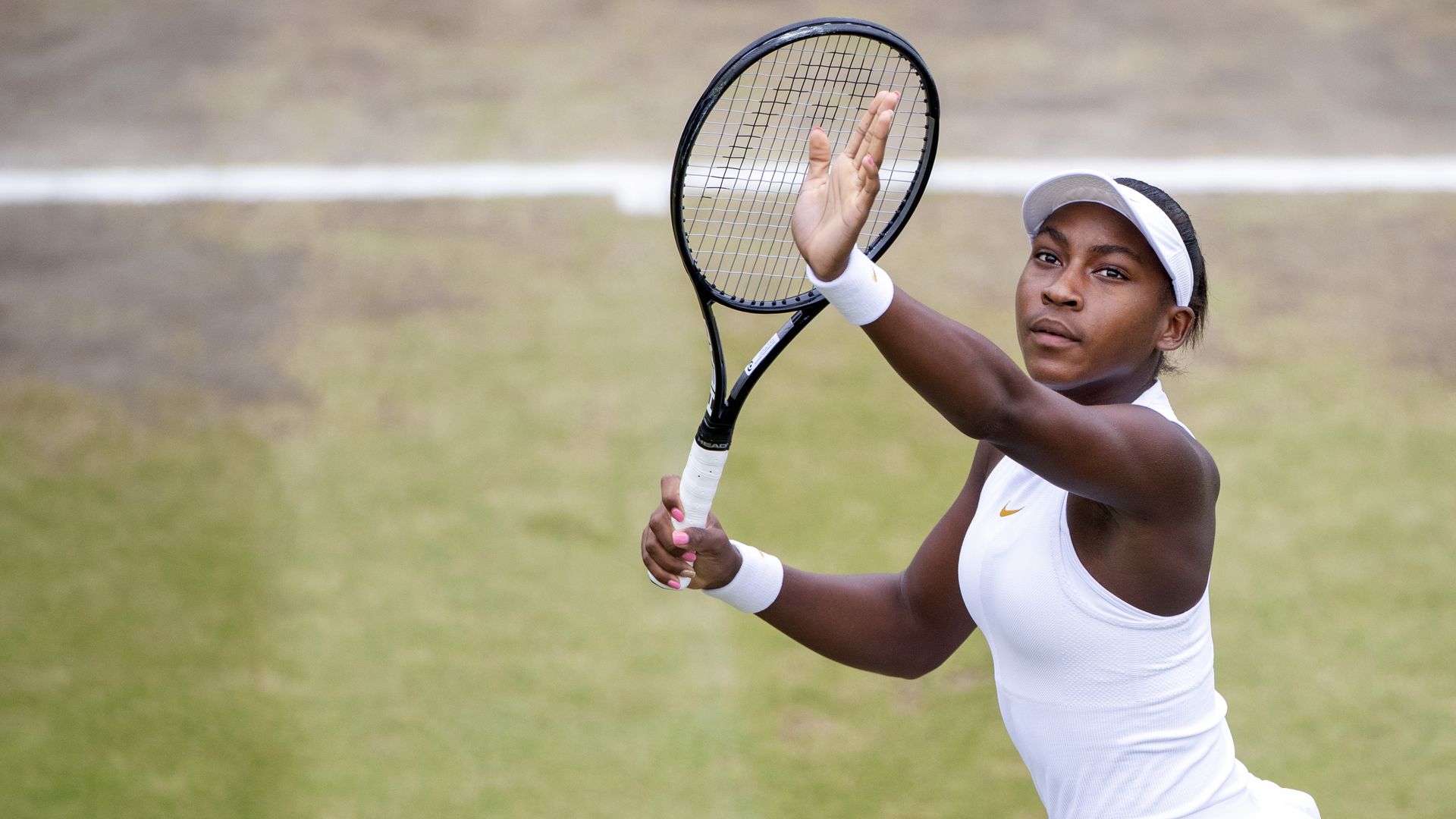 15-year-old American tennis prodigy Cori "Coco" Gauff just became the youngest player in the Open Era to advance through qualifying and reach Wimbledon's main draw.
The big picture: The future is bright for American women's tennis. The Atlanta native, who's been compared to a young Serena Williams, is one of seven U.S. teens ranked in the top 301 players in the world (full rankings).
No. 26: Amanda Anisimova, 17
No. 112: Whitney Osuigwe, 17
No. 164: Catherine McNally, 17
No. 173: Ann Li, 18
No. 175: Claire Liu, 19
No. 287: Hailey Baptiste, 17
No. 301: Cori Gauff, 15
What's next: The official Wimbledon Draw has Roger Federer and Rafael Nadal in the same half of the bracket, meaning they could meet in the semifinals.
6. June 28, 1997: 🥊 "The Bite fight"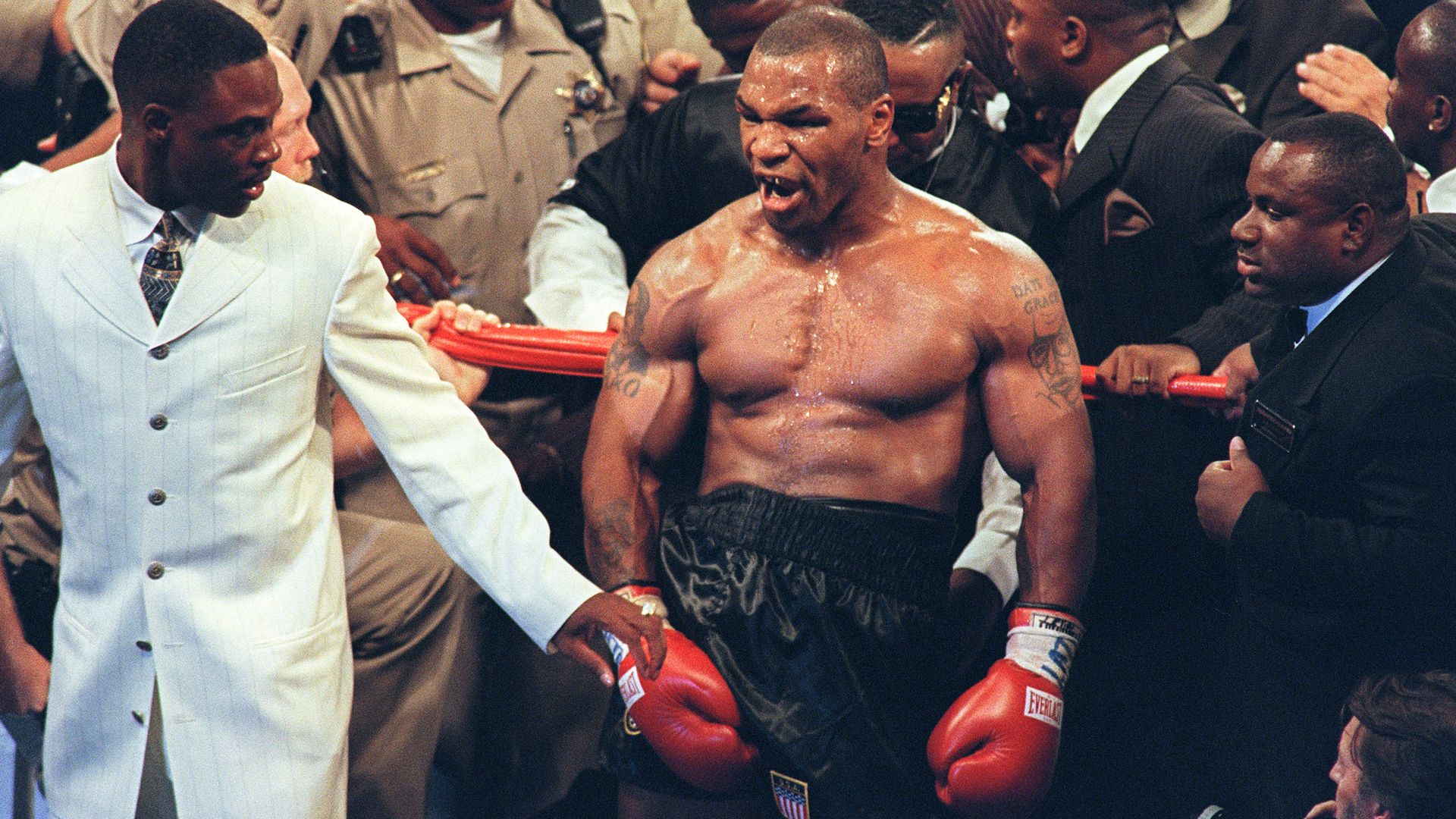 22 years ago today, Mike Tyson literally bit a chunk out of Evander Holyfield's ear during their heavyweight title fight rematch.
Details: Tyson deliberately planned on getting dirty after accusing Holyfield of head-butting him earlier in the fight. He was disqualified in the third round following the bite.
Go deeper: The Bite fight, 20 years later
7. 🏀 NBA trivia
Giannis Antetokounmpo and Luka Doncic are the second MVP and Rookie of the Year combination in NBA history to be born outside of the 50 U.S. states.
Question: Who was the first combo?
Hint: It happened in the 2001–02 season and both have won multiple NBA championships.
Answer at the bottom.
8. The Ocho: 🤸‍♀️ Rhythmic gymnastics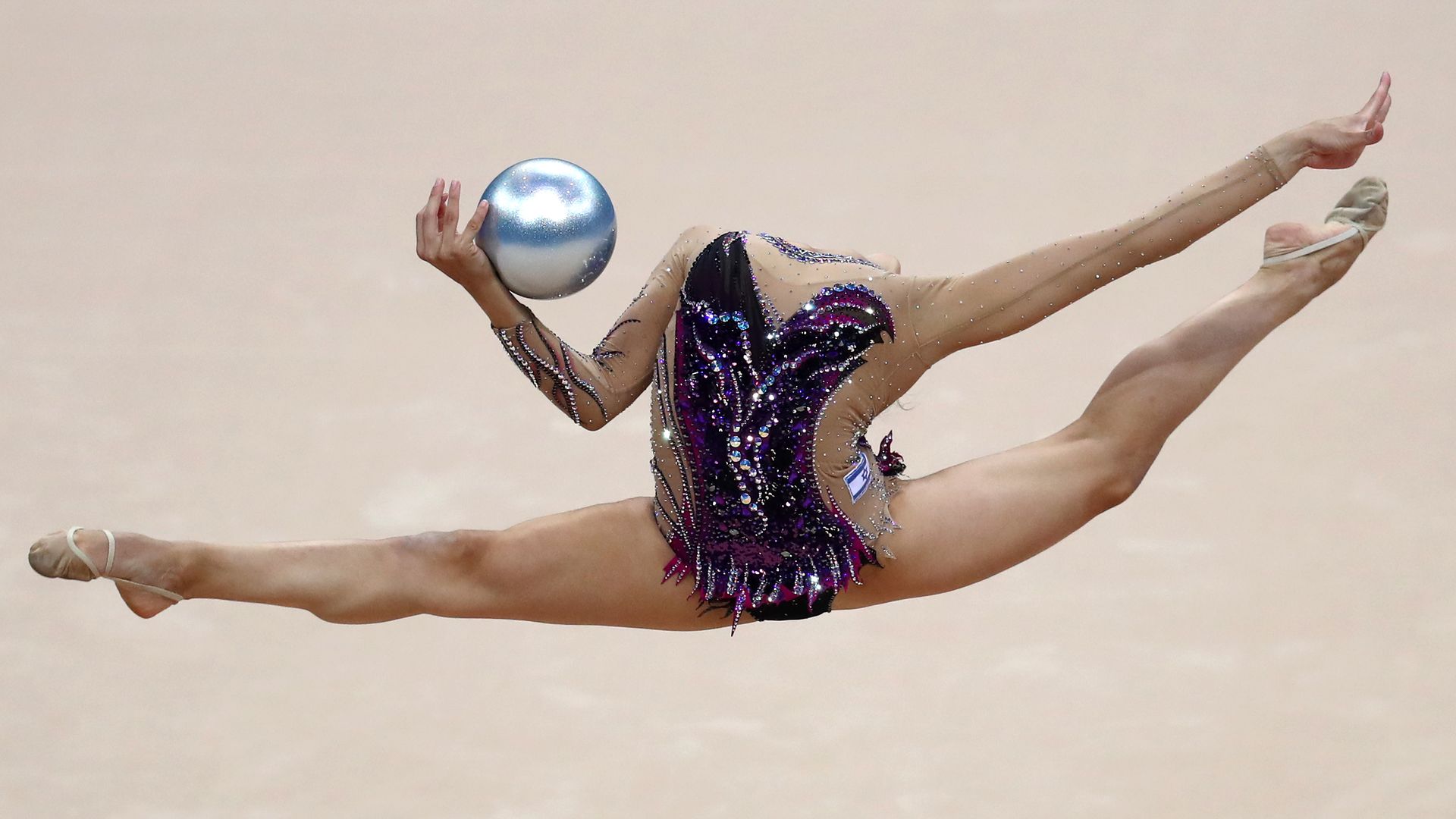 The 2019 European Games are currently underway in Minsk, Belarus.
15 sports featured: Archery, Athletics, Badminton, Basketball (3x3), Beach Soccer, Boxing, Canoe Sprint, Cycling, Gymnastics, Judo, Karate, Sambo, Shooting, Table Tennis and Wrestling.
One of the five gymnastics disciplines is "rhythmic," which requires gymnasts to perform with equipment instead of on equipment. No mention of their heads disappearing, but things do get pretty wild.
Enjoy the weekend,
Kendall "Everybody has a plan 'til they get their ear bitten off" Baker
Trivia answer: Tim Duncan (MVP) and Pau Gasol (ROY)