Axios Sports
January 11, 2023
👋 Good morning! Happy Hump Day to you and yours.
Today's word count: 1,502 words (6 minutes).
Let's sports…
1 big thing: 🏈 The most exciting season ever
The NFL playoffs begin this weekend, and if we're lucky they'll look something like the regular season, which was perhaps the most exciting ever, Axios' Jeff Tracy writes.
By the numbers: A staggering 45% of games this season (122 of 271) were decided by six points or fewer, the most since the league expanded to 32 teams in 2002.
The next-most such games in that time were 41.8% in 2016 (107 of 256).
To put that in perspective, 6.8 games per week were decided by no more than a touchdown.
The big picture: All those close games were a product of this year's historic parity: A record-tying 25 teams ended with a winning percentage over .400.
With few great teams, the adage that any team can win on any given Sunday rang more true than ever.
It also helped that scoring fell to its lowest mark since 2017 — and second-lowest since 2009 — as fewer points yield less variance.
Between the lines: It wasn't just the historic sum of close games that made this season so much fun to watch.
Numerous teams pulled off midseason turnarounds that added intrigue down the stretch, headlined by the Jaguars (3-7 to 9-8), Lions (1-6 to 9-8), Steelers (2-6 to 9-8) and Packers (4-8 to 8-9).
Breakout QB performances came from a variety of archetypes, ranging from unheralded rookies (Brock Purdy) to sophomore studs (Trevor Lawrence, Justin Fields) to veterans getting a second chance (Geno Smith).
And it all ended in a dramatic final week that saw the Jaguars beat the Titans for the AFC South crown, the Lions play spoiler to the Packers in Lambeau, and the Texans pull out a miracle win … which lost them the No. 1 pick.
The bottom line: The NFL is the best show on TV. And this season, the script writers turned in some of their finest work ever.
2. ⚾️ Correa saga ends … pending physical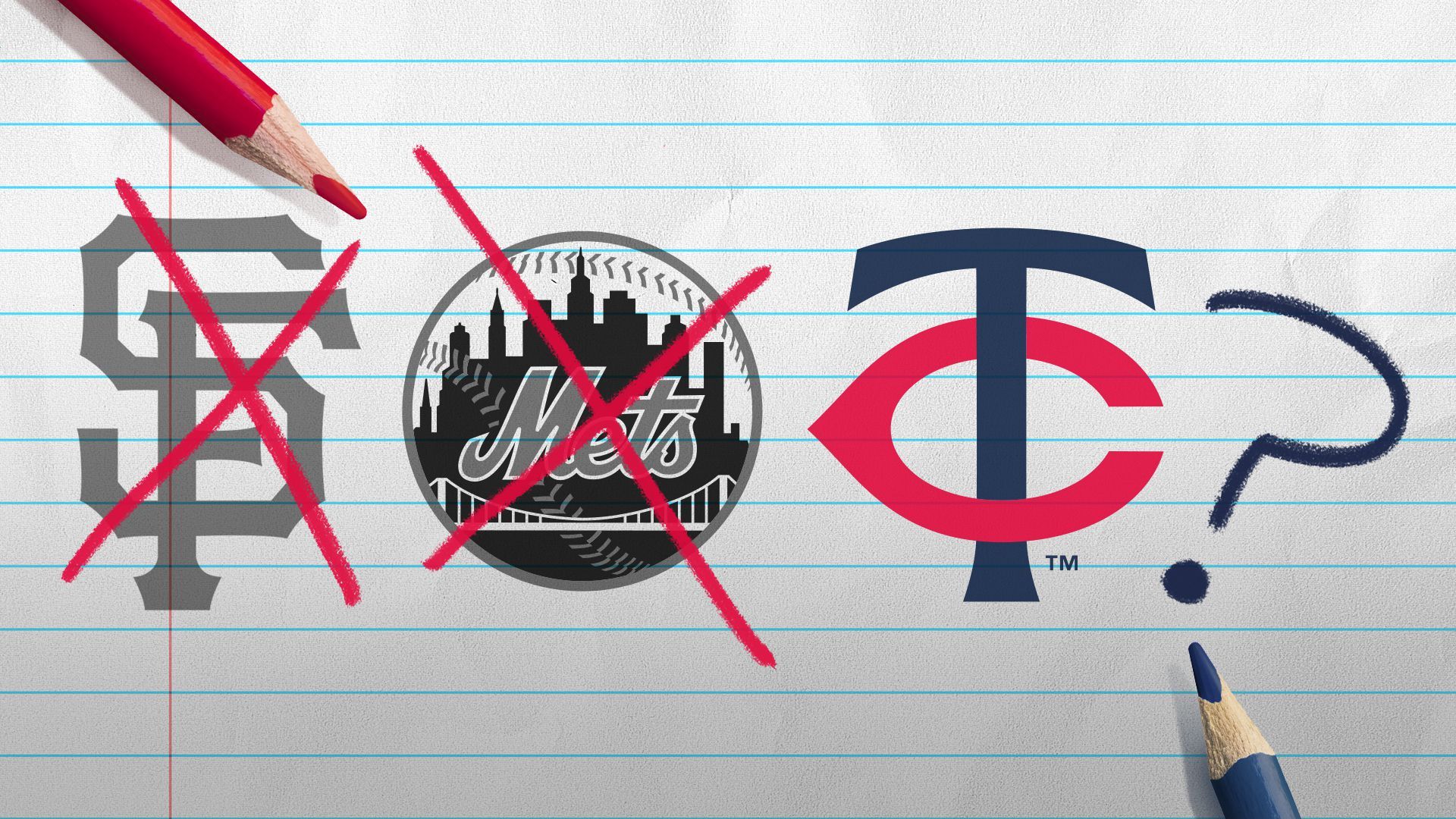 Congratulations to Carlos Correa, who agreed to three of the 30 richest MLB contracts ever this offseason. Now, all that's left is to actually sign one, Jeff writes.
Driving the news: Correa, 28, will return to the Twins on a six-year, $200 million deal — pending a physical — thus (maybe?) ending one of the wildest transaction logs in MLB history.
Timeline:
Nov. 7, 2022: Correa opts out of his three-year, $105.3 million deal with the Twins after one season, becoming a free agent.
Dec. 13, 2022: He agrees to a 13-year, $350 million deal with the Giants — the fourth-largest contract in MLB history.
Dec. 20, 2022: San Francisco backs out of the deal over concerns with Correa's physical. It was later reported those concerns had to do with the long-term sustainability of his right leg, which was surgically repaired in 2014.
Dec. 21, 2022: The Mets swoop in, agreeing to a 12-year, $315 million deal with Correa.
Dec. 24, 2022: The Mets express the same concerns as the Giants after performing their own physical, leaving the deal in limbo.
Jan. 10, 2023: The Twins — who'd offered Correa a 10-year, $285 million contract before he chose the Giants — agree to a six-year, $200 million deal with the star shortstop.
Between the lines: The first six years and $200 million will be guaranteed — pending his physical! — and the deal could grow to as much as 10 years and $270 million through performance and availability incentives.
This is familiar territory for the Twins, who gave injury-riddled star Byron Buxton a similar incentive-laden seven-year, $100 million extension in 2021.
Correa has lost significant time to injury in his career, mostly from 2017-19, but never because of his right leg.
He's been relatively durable since then, playing in 342 of a possible 384 regular-season games since 2020.
By the numbers: When he's on the field, Correa is as valuable as they come.
Only three primary shortstops in the expansion era (since 1961) produced more WAR through their age-27 season than Correa's 39.5.
Their names: Alex Rodriguez (63.6), Robin Yount (44.7) and Cal Ripken Jr. (43.6).
3. 📺 Charted: Top 2022 broadcasts by sport
2022 was a big year for U.S. sports broadcasts, with viewership bouncing back after the pandemic wreaked havoc on schedules, intrigue (no fans) and ratings.
By the numbers: The most-viewed broadcasts by sport are listed above, led by the Super Bowl and the CFP title game — no surprise given football's vise grip on America.
Plus: Here are the other top broadcasts of 2022 from other select sports:
🏒 NHL: Stanley Cup Final, Game 5 on ABC (5.2M)
🏀 WCBB: National Championship on ESPN, ESPN2, ESPNU (4.9M)
🏁 IndyCar: Indianapolis 500 on FOX (4.6M)
🎾 Tennis: Serena Williams' final match at the U.S. Open on ESPN (4.6M)
🏁 F1: Miami Grand Prix on ABC (2.6M)
⚽️ MLS: MLS Cup on FOX, Univision (2.2M)
⚽️ NWSL: Championship on CBS (915K)
🏀 WNBA: Semifinals, Game 3 (Aces-Storm) on ABC (905K)
📉 This just in … Monday night's blowout at SoFi Stadium drew just 17.2 million viewers, easily the lowest for a title game since the BCS era started in 1999.
4. ⚡️ Lightning round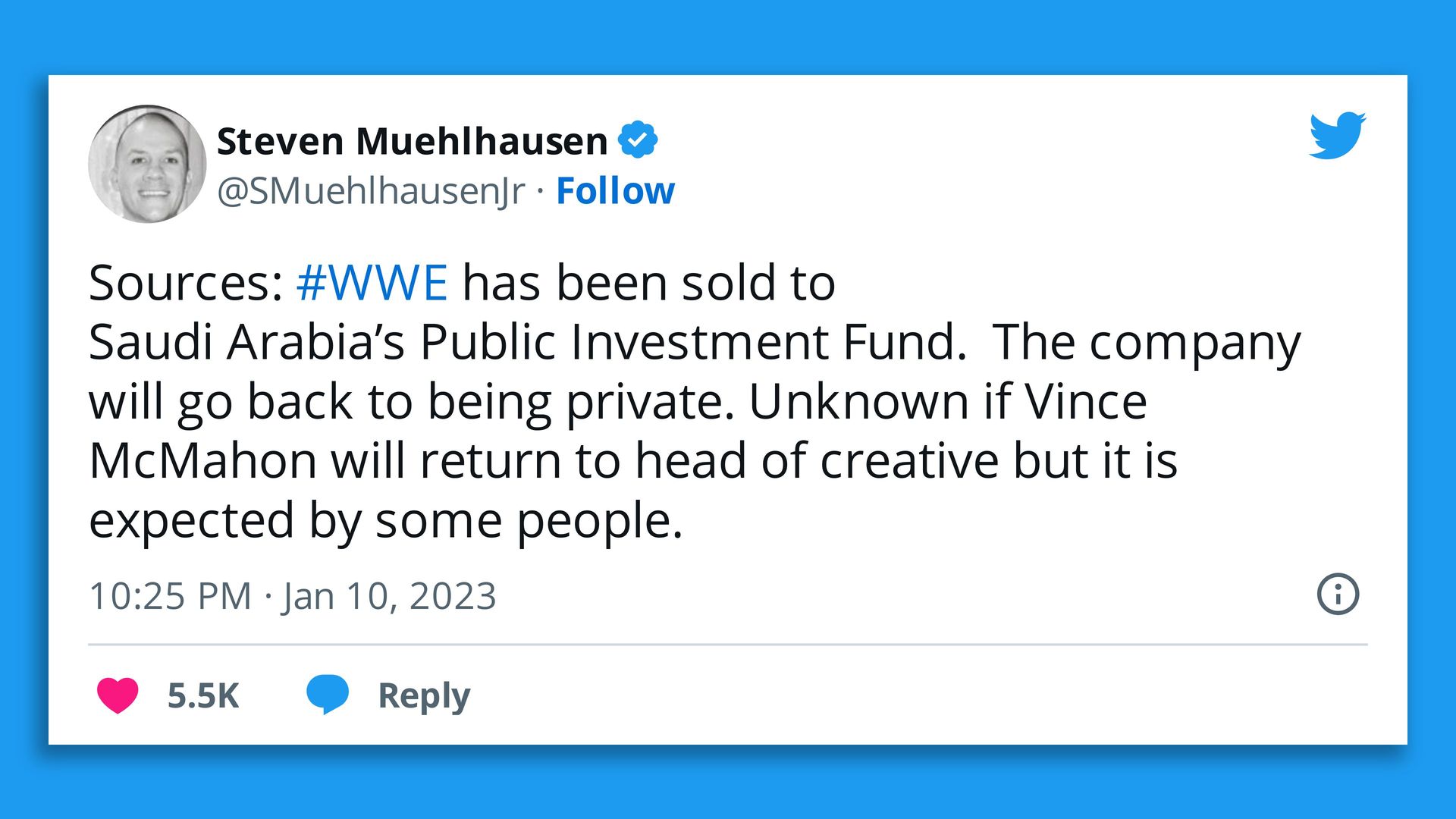 🚨 WWE sold to Saudis: WWE was reportedly sold to Saudi Arabia's Public Investment Fund late last night. The news broke not long after Stephanie McMahon resigned as the company's co-CEO and chairman, just days after her father Vince returned to the company board after a sexual misconduct investigation.
🏀 40-for-40: The Heat went 40-for-40 from the free throw line in last night's win over the Thunder, breaking the NBA record for most made free throws in a game without a miss (39 by the Jazz in 1982).
🏈 Smith inks record deal: The Ravens signed Roquan Smith to a five-year, $100 million contract, making him the highest-paid inside linebacker in NFL history.
🏀 1-3 start: Kentucky lost to South Carolina at home for the first time since 2009, dropping the Wildcats to 1-3 in SEC play — their worst conference start since the 1986-87 season.
💵 Mahomes, the owner: Patrick Mahomes is joining the ownership group of the Kansas City Current, making him the first NFL player with a stake in an NWSL franchise. His wife, Brittany, was already a part-owner.
5. 🏈 Snapshot: Final AP poll
The weekly AP poll tells the story of the college football season from August to October, before it takes a backseat to the weekly CFP rankings.
But once a champion is crowned, the AP poll has the final say, putting a stamp on the year in college football.
The final top 10 features three teams each from the SEC and Big Ten, two from the Pac-12, and one each from the Big 12 and American.
Looking ahead: Next year will be the final season with a four-team playoff format. Starting in 2024-25, the CFP will expand to 12 teams.
Go deeper ... Ranking college football's two-year runs: Is Georgia's the best ever? (ESPN+)
6. ❤️ Hamlin's donations to support youth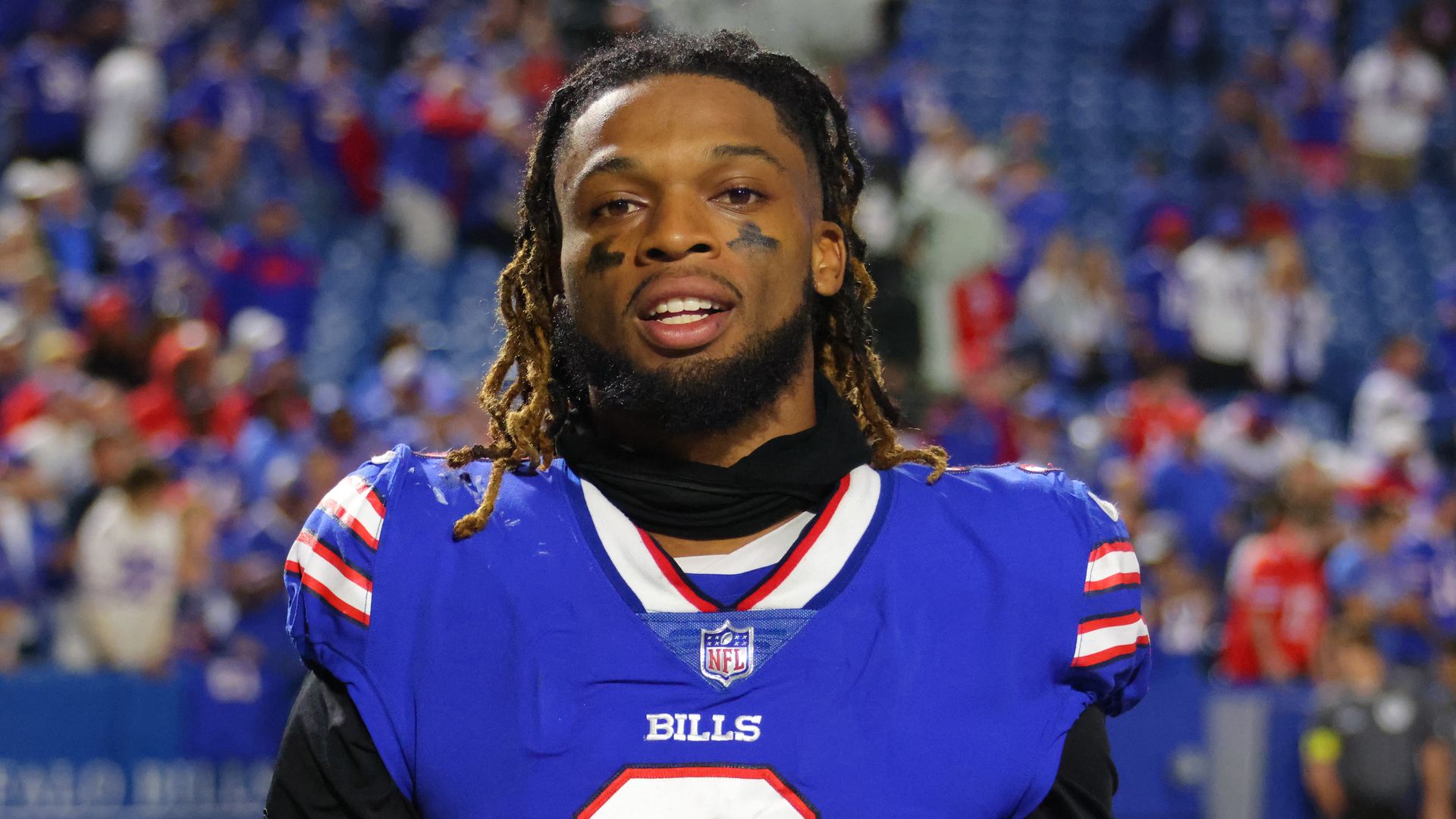 Damar Hamlin plans to use the deluge of donations he's received since last week's injury — over $8.7 million as of this morning — to support young people through education and sports, Jeff writes.
State of play: Hamlin is partnering with a nonprofit called The Giving Back Fund to handle the collection and disbursement of the funds, which have slightly exceeded his original target of raising $2,500 for a community toy drive.
Hamlin has set up his own charitable fund to continue accepting donations.
He's also using the proceeds from the sale of T-shirts emblazoned with his now-iconic question — "Did we win?" — for the trauma center in Cincinnati that treated him.
7. 📸 In photos: Too warm for snow
Alpine ski resorts in Austria are facing an unusually warm January that has brought record-breaking temperatures in many parts of Europe. They're making due with artificial snow.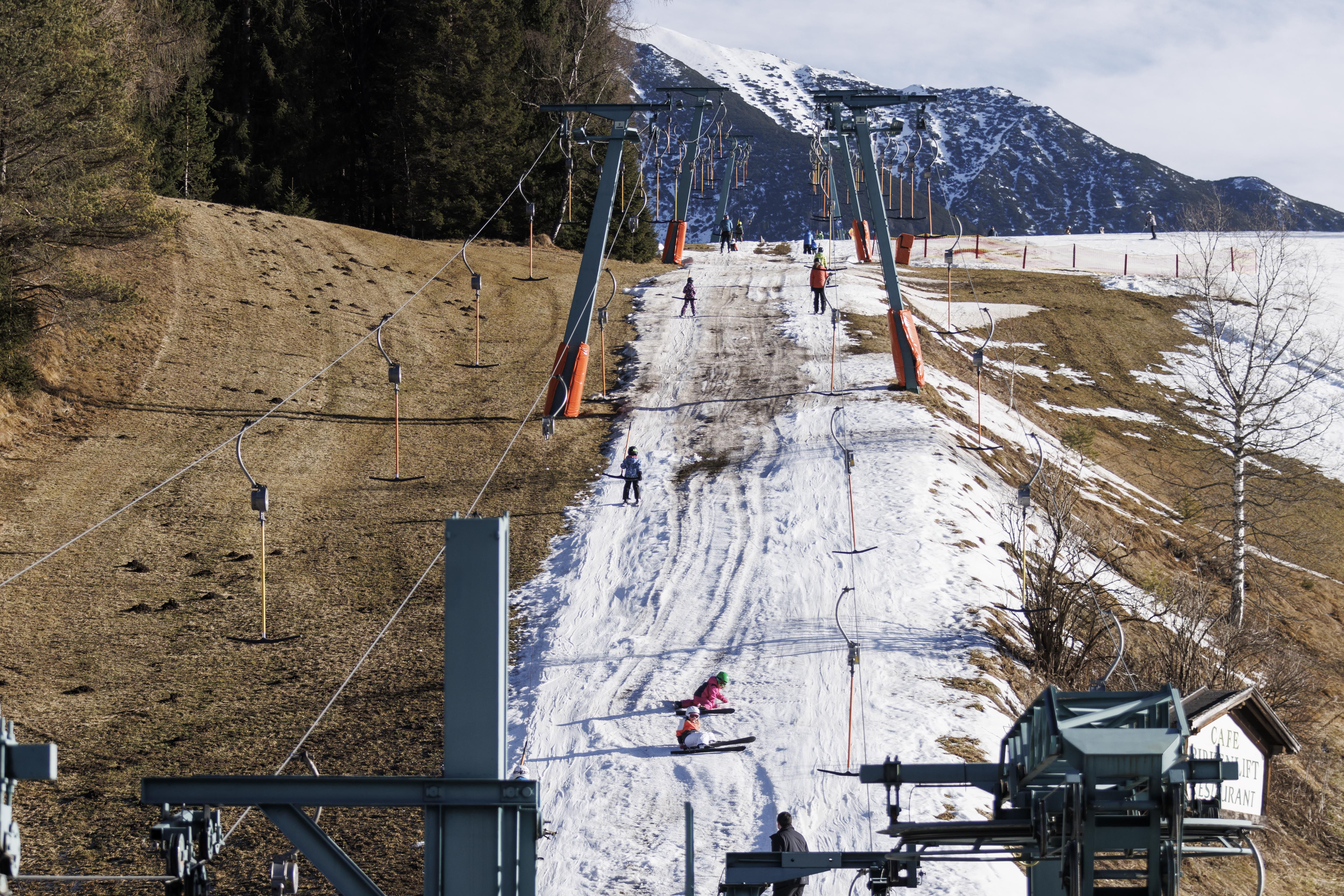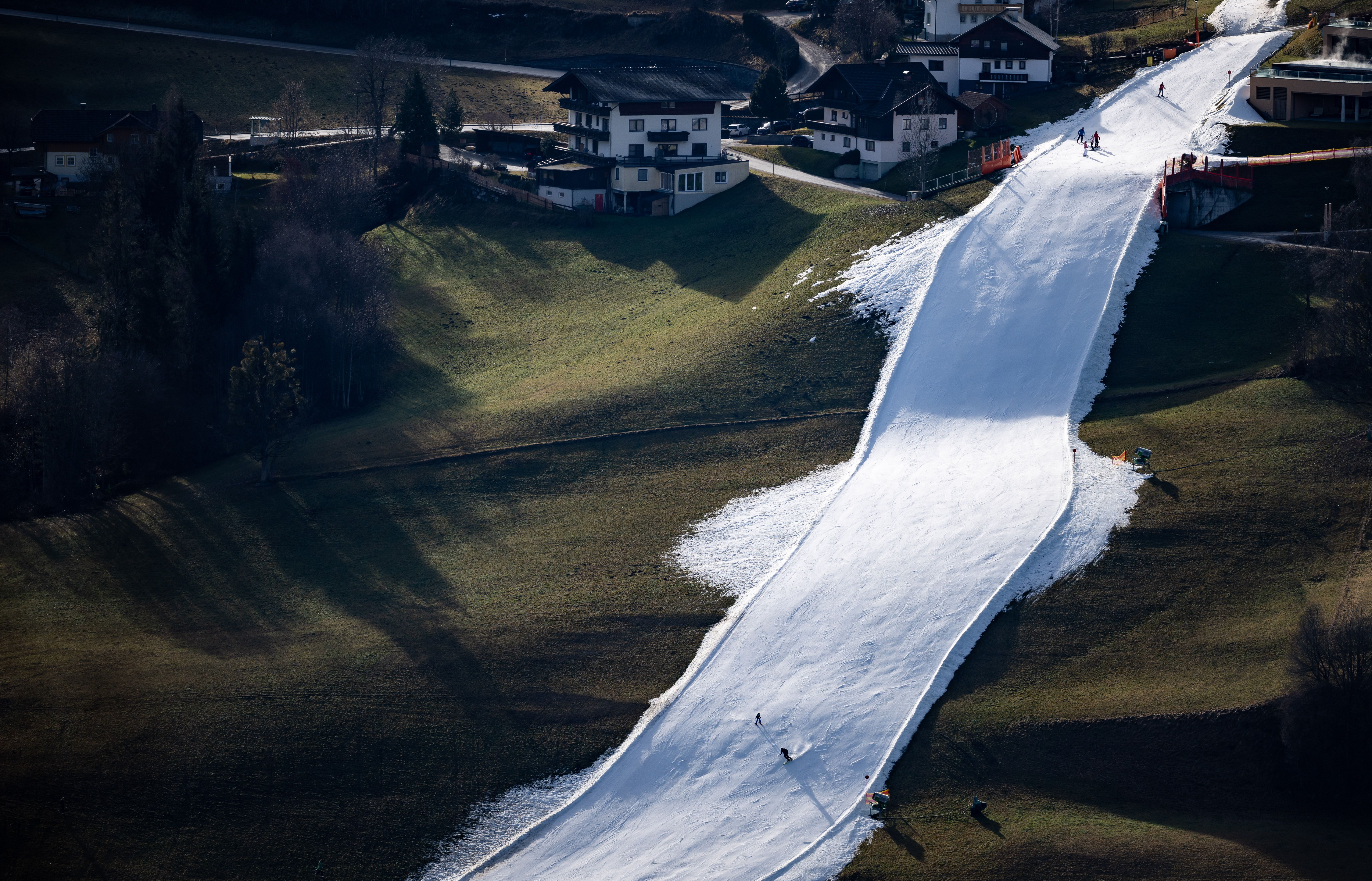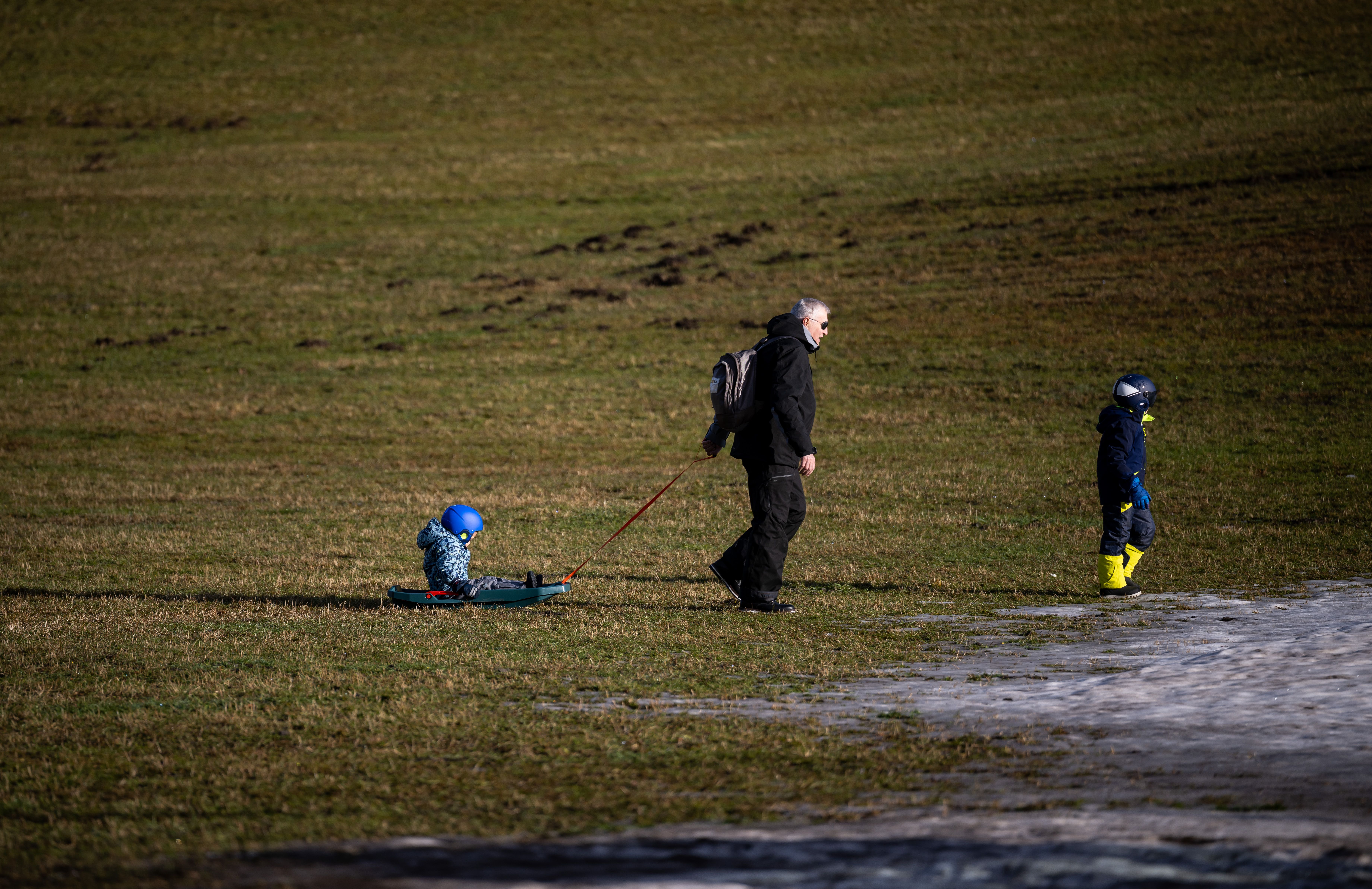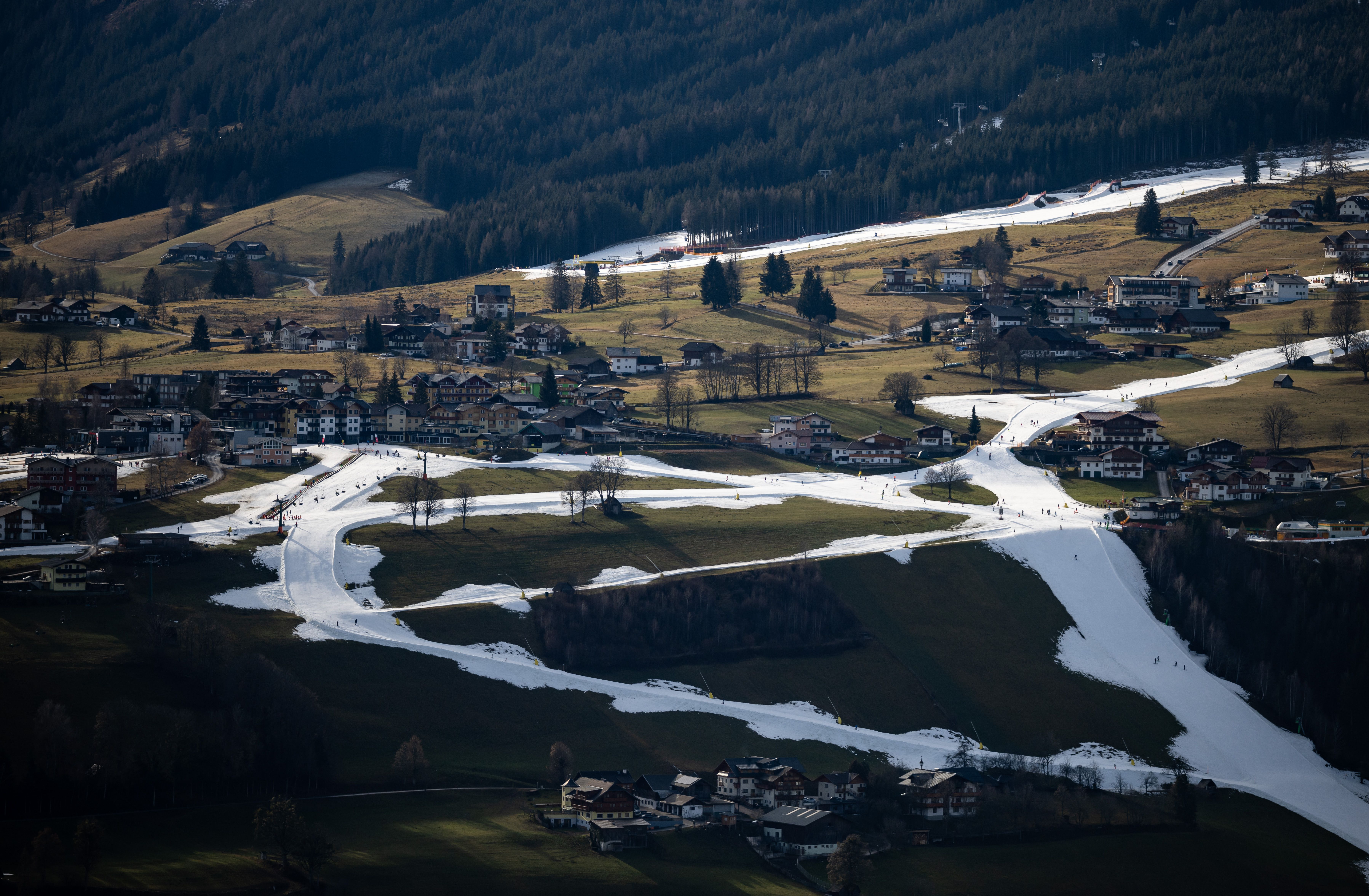 8. 📺 Watchlist: Big college hoops night
Tonight's college hoops slate features three top-25 matchups between conference foes.
More to watch:
9. 🏀 NBA trivia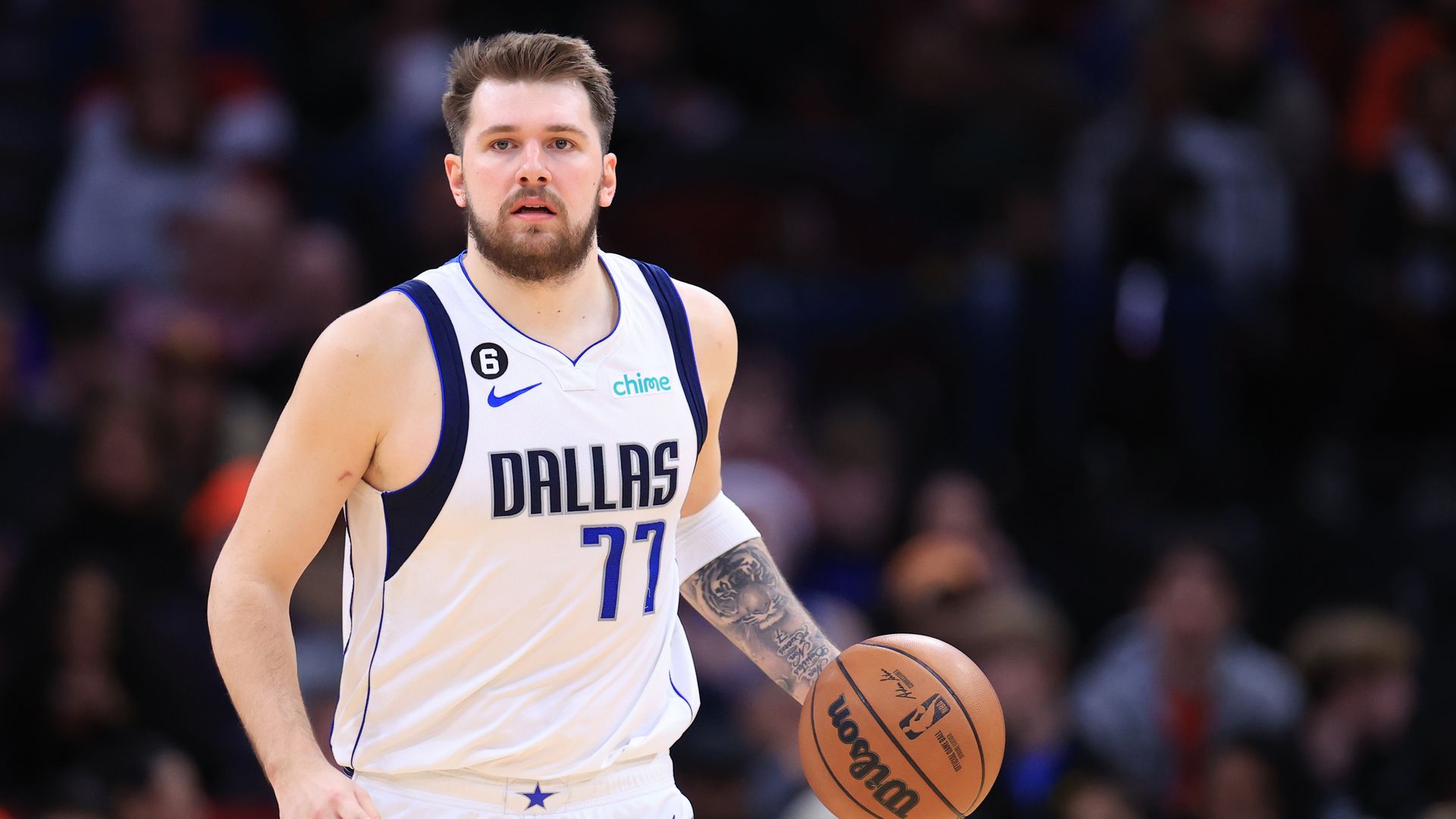 Slovenia's Luka Dončić, the current NBA MVP favorite, would be the sixth international player to win the award.
Question: Name the other five.
Hint: Three Europe, one Africa, one North America.
Answer at the bottom.
10. 🚜 1 farm thing: Athletes buy land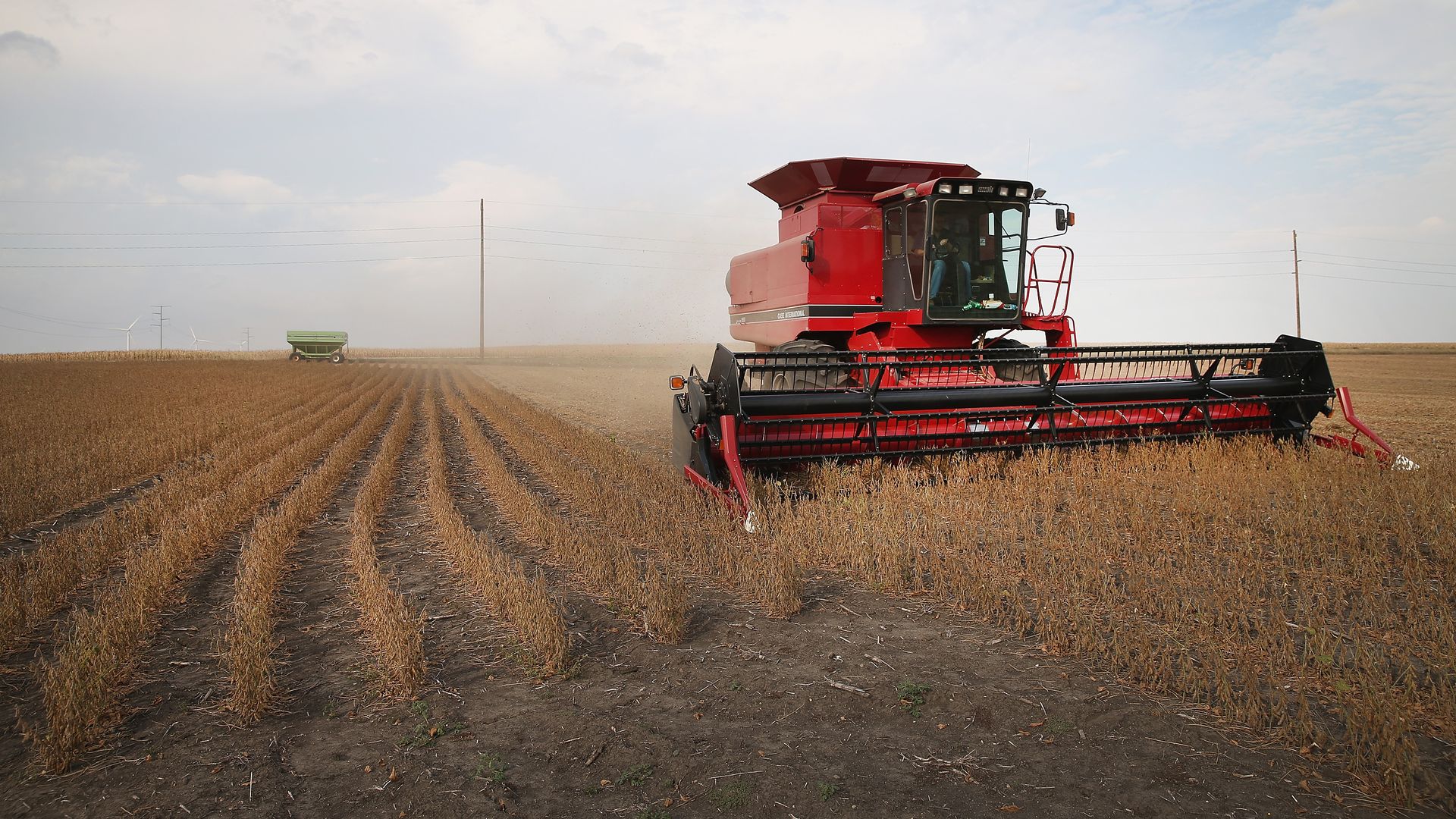 Professional athletes have a new investment strategy: farmland.
What's happening: Joe Burrow and Blake Griffin are among a group of athletes who have purchased a 104-acre farm for $5 million in northern Iowa that specializes in corn and soy production, per SBJ.
The acquisition was arranged by Patricof Co., a private equity firm with nearly 200 athlete clients.
The group plans to purchase four additional farms in the next few years. They'll be long-term holds, perhaps for several decades.
Between the lines: "Farmland investments have been popular among high-net-worth individuals ... because they are government-subsidized, cash-generating assets that have historically shown little volatility or correlation with public markets," writes SBJ's Chris Smith.
Talk tomorrow,
Kendall "Dinner on Carlos" Baker
Trivia answer: Hakeem Olajuwon (Nigeria), Steve Nash (Canada), Dirk Nowitzki (Germany), Giannis Antetokounmpo (Greece), Nikola Jokić (Serbia)
🙏 Have a great day! Follow us for more (@kendallbaker and @jeffreytracy). Friends can sign up here. Thanks to Carolyn DiPaolo for copy edits.