1 big thing: 💰 College sports at center of massive bribery scandal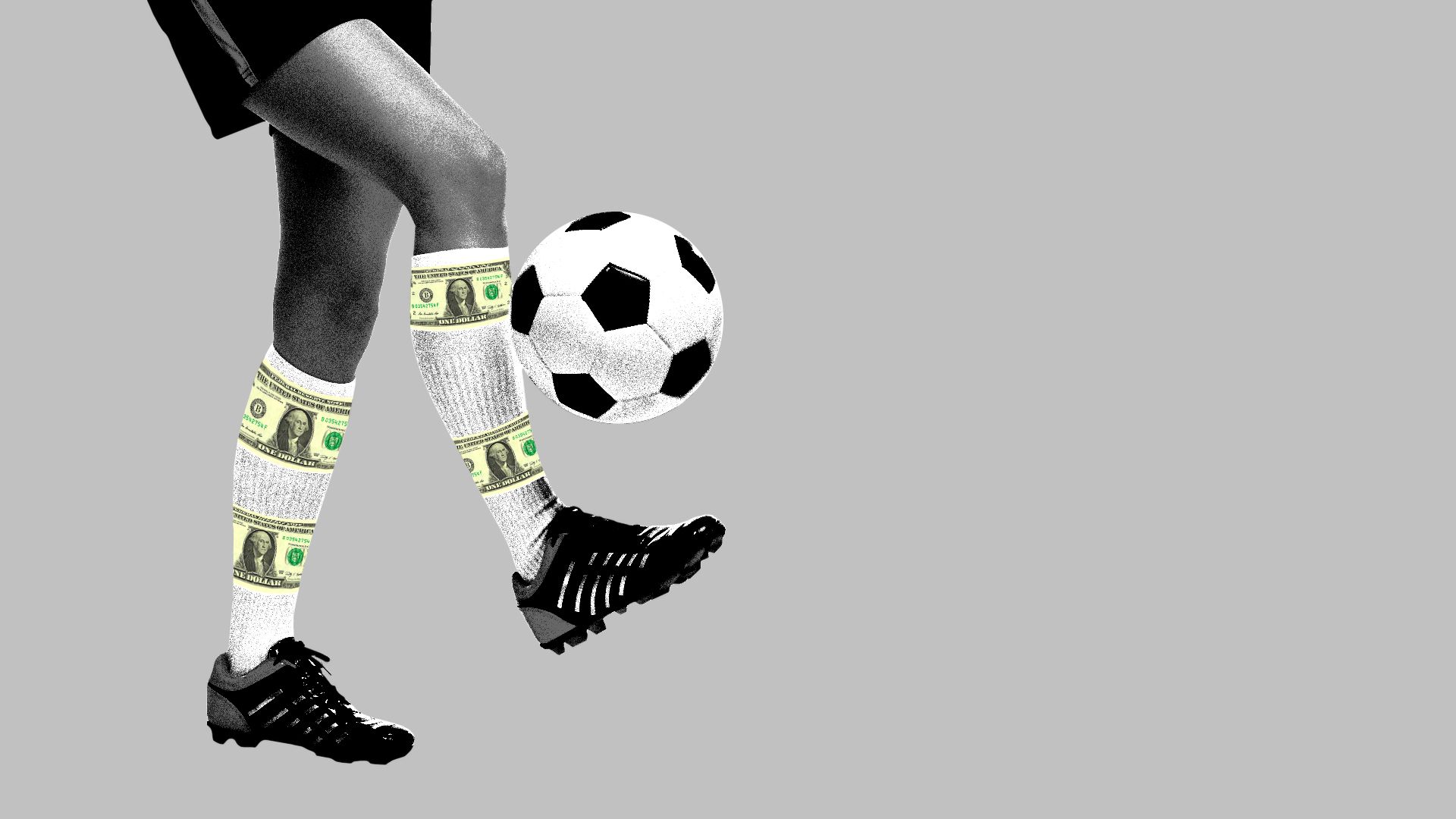 On the heels of college basketball's recruiting scandal, in which college coaches paid off the parents of good high school athletes, we now have the rich parents of bad high school athletes paying off college coaches. Everything is going great.
What's happening: The FBI announced charges against dozens of people yesterday in a massive cheating and bribery scheme designed to help the kids of rich families get into elite universities by fabricating their academic and athletic credentials.
Details: The scandal centered around The Edge College & Career Network (known as "The Key"), a college prep business that targeted weaknesses in the admissions process.
In addition to helping kids cheat on entrance exams, The Key bribed college coaches and officials to label them as "recruited athletes" to increase their chances of getting in.
In some cases, parents staged photos of their kids engaged in athletic activity. In others, they literally photoshopped their faces onto the bodies of actual athletes. The whole thing is absurd.
Prime example: One father chose water polo as the route for his son to get into USC, despite the fact that he had never played the sport in his life. Solution: Buy a bunch of water polo gear on Amazon and conduct a photo shoot, which USC's coach helped with. Unreal.
Among the coaches charged: Former Yale women's soccer coach Rudy Meredith, former UCLA men's soccer coach Jorge Salcedo, former USC water polo coach Jovan Vavic, former Stanford sailing coach John Vandemoer and former Georgetown tennis coach Gordie Ernst.
As for the parents, "Full House" actress Lori Loughlin allegedly paid $500,000 to get her two daughters into USC as crew recruits, and "Desperate Housewives" actress Felicity Huffman was also charged.
Go deeper: Full list of people charged.
The bottom line: So that's why that dude was on my college lacrosse team...
2. 🏈 Coming to New York: Le'Veon Bell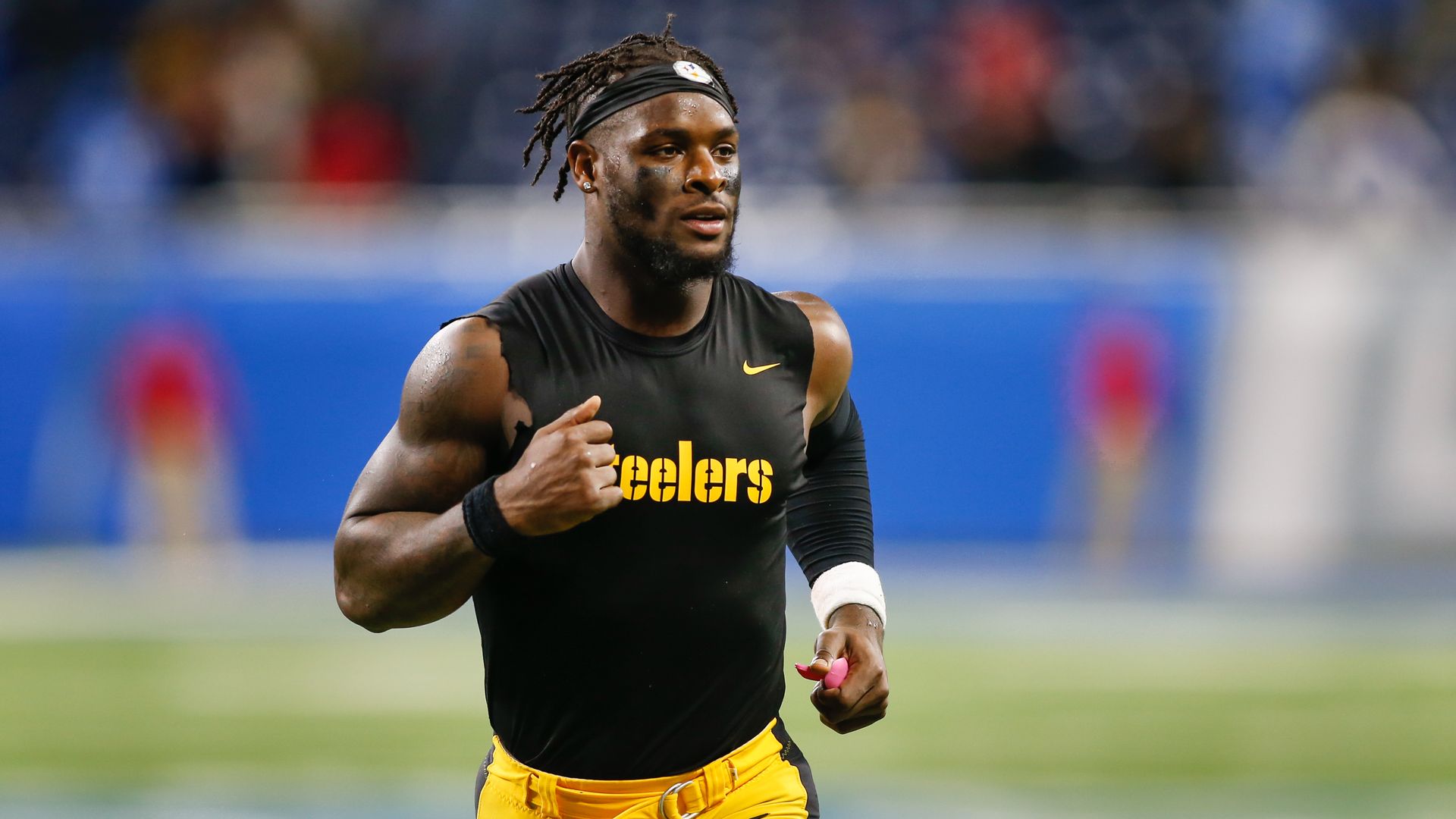 Former Pittsburgh Steelers stud RB Le'Veon Bell will sign a four-year, $52.5 million deal with the New York Jets, ESPN's Adam Schefter reports.
Why it matters: Bell sat out all of last season — and sacrificed $14.5 million — in the hopes that he would cash in big-time as a free agent. This deal, which will pay him just $13.1 million annually, suggests that his ploy didn't pay off.
Bad news: After the 2017 season, Bell walked away from a five-year, $70 million offer from the Steelers that would have paid him $15 million per season over the first three years (but only guaranteed him $17 million).
Good news: This Jets deal includes far more guaranteed money ($35 million), so that's certainly a win — and, in many ways, precisely what this saga was all about. Bell wanted to take a stand and set a new precedent when it comes to guaranteed cash for running backs.
By the numbers: The NFL's highest-paid running backs, by average annual value (for reference, safety Landon Collins just got $14 million per year from the Redskins):
Todd Gurley, LAR: $14.4 million
Le'Veon Bell, NYJ: $13.1 million
David Johnson, ARI: $13 million
Devonta Freeman, ATL: $8.3 million
LeSean McCoy, BUF: $8 million
The bottom line: Le'Veon Bell took a stand last season, and the end result is a better contract in terms of guarantees yet worse in terms of yearly salary and total money.
Was that worth wasting a year of earning potential and a legit shot at a Super Bowl ring? Most would say no. Then again, maybe Bell just really wanted better pizza.
Go deeper:
3. 🏈 Leaving New York: OBJ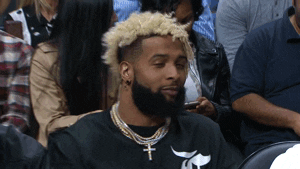 Two days after the Oakland Raiders snagged Antonio Brown, the Cleveland Browns got a superstar receiver of their own, acquiring Odell Beckham Jr. from the New York Giants. So much for the lack of blockbuster trades in football.
Cleveland gives up: 2019 first-rounder (No. 17 overall), 2019 third-rounder and safety Jabrill Peppers.
Why it matters: The Browns have stockpiled a vast amount of talent, and they appear to be building a legitimate contender (yes, you read that correctly) in Cleveland. They're already my favorite Madden team and the game isn't even out yet.
As for the Giants... they make no sense. If you're all-in on Eli Manning, then why get rid of your best receiver? And if you're all-in on rebuilding, then why act like drafting a QB last year was so crazy? Also, why are you stockpiling veteran offensive lineman?!
"At best, 2019 features the Giants ramming Saquon Barkley into a crowded box with no fear of the deep ball to ease his workload, further grinding away the best years of a running back's athletic prime," writes Sports Illustrated's Conor Orr.
The bottom line: Trades often feature teams moving in opposite directions and this one is no exception.
4. 🏀 Another No. 1 seed comes up short in conference tourney play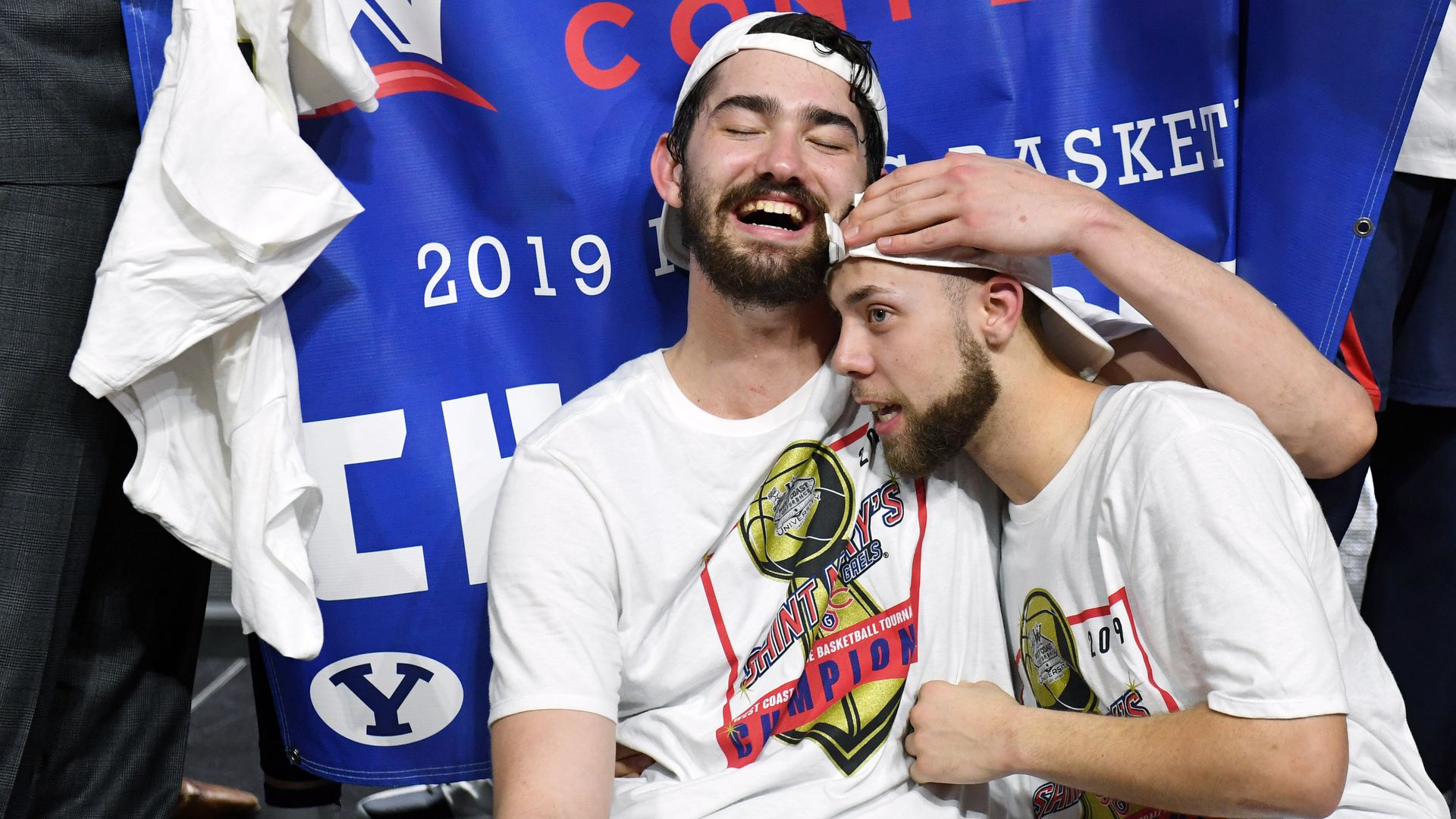 The Saint Mary's Gaels punched their ticket to the Big Dance with a 60-47 upset of the top-ranked Gonzaga Bulldogs in the West Coast Conference championship game last night.
Wild stat: No. 1 seeds are now 2-for-11 in winning their conference tournaments this season. WHAT IS GOING ON?!
Another wild stat: A month ago, Gonzaga beat Saint Mary's 94-46...
The big picture: The Gaels' win was the worst-case scenario for bubble teams all across America. Coming into last night, ESPN's Joe Lunardi had Saint Mary's as one of his "next four out." Now they're in, which means someone else just got booted.
From Gonzaga's perspective, this loss could cost them a No. 1 seed. That being said, I doubt the selection committee wants three ACC teams as top seeds (UNC, UVA, Duke), so perhaps the Zags are safe.
10 tickets punched so far: Murray State, Gardner-Webb, Bradley, Liberty, Wofford, Iona, Northeastern (def. Hofstra last night), Northern Kentucky (def. Wright State), Farleigh Dickinson (def. St. Francis PA) and North Dakota State (def. Omaha)
Tonight: One more ticket will be punched, as Bucknell takes on Colgate in the Patriots League championship — 7pm ET, CBSSN
5. ⚽️ Speaking of improbable victories...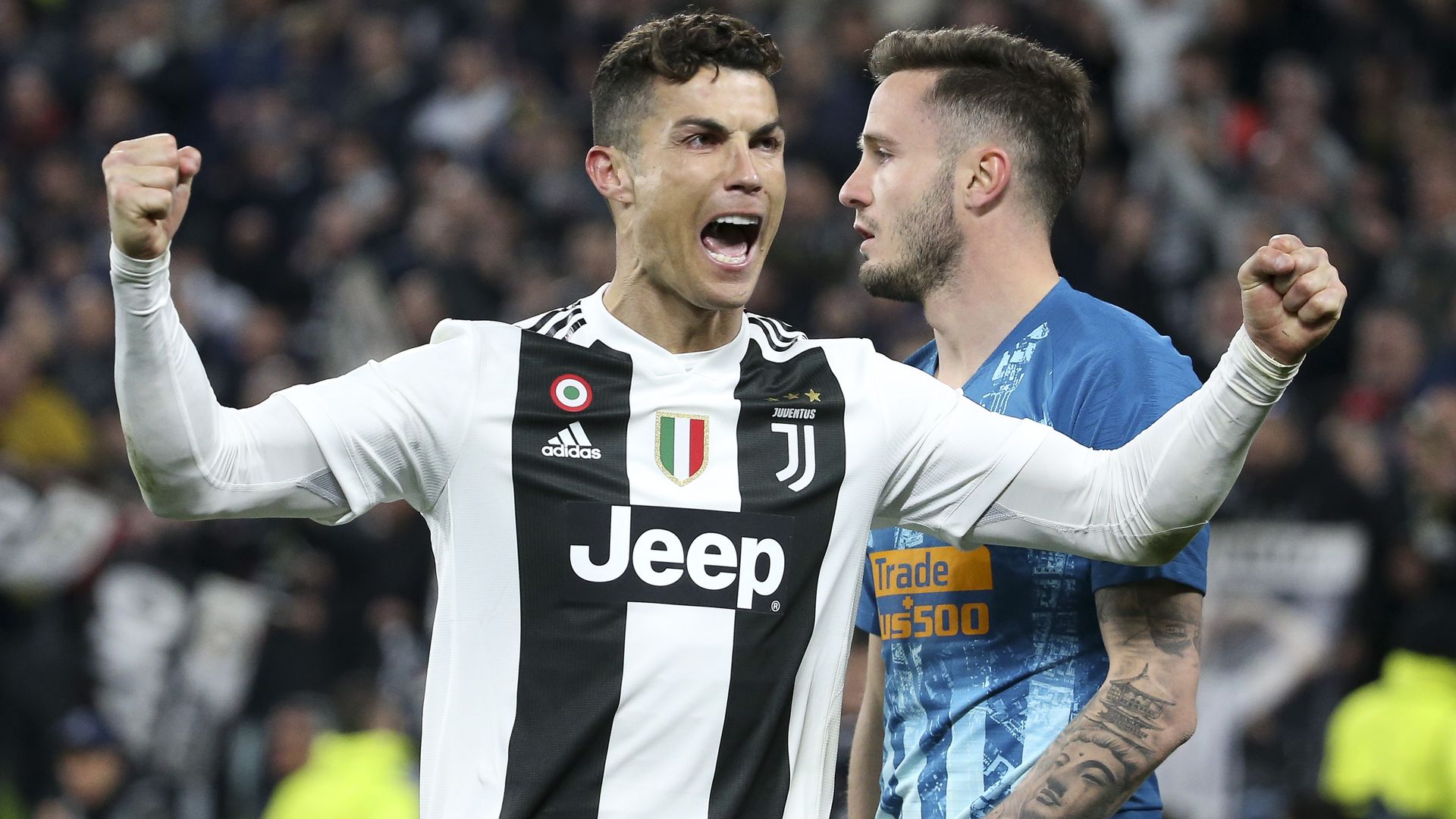 Last month in Madrid, Atlético Madrid dominated a sluggish Juventus side and won the first leg 2-0.
Yesterday in Turin, Juventus flipped the script, dominating a sluggish Atlético side to win 3-0 and complete the epic comeback.
Highlights: All three goals were scored by Cristiano Ronaldo, the man who Juve brought to Italy for these very moments; the man who is, by almost every metric, the greatest Champions League player ever.
Wild stat: Incredibly, the past four hat tricks scored against Atlético, a club known for its staunch defense, have all been by Ronaldo.
What's next: With the win, Juventus joins Manchester City (beat Schalke 7-0 yesterday to advance 10-2 on aggregate), Tottenham, Ajax, Manchester United and FC Porto in the quarter-finals.
Today at 4pm ET, the final two quarter-finalists will be determined when Bayern Munich take on Liverpool and Barcelona take on Lyon. Both matches are tied 0-0 after the first leg.
6. 🏒 March 13, 1918: Toronto wins the Cup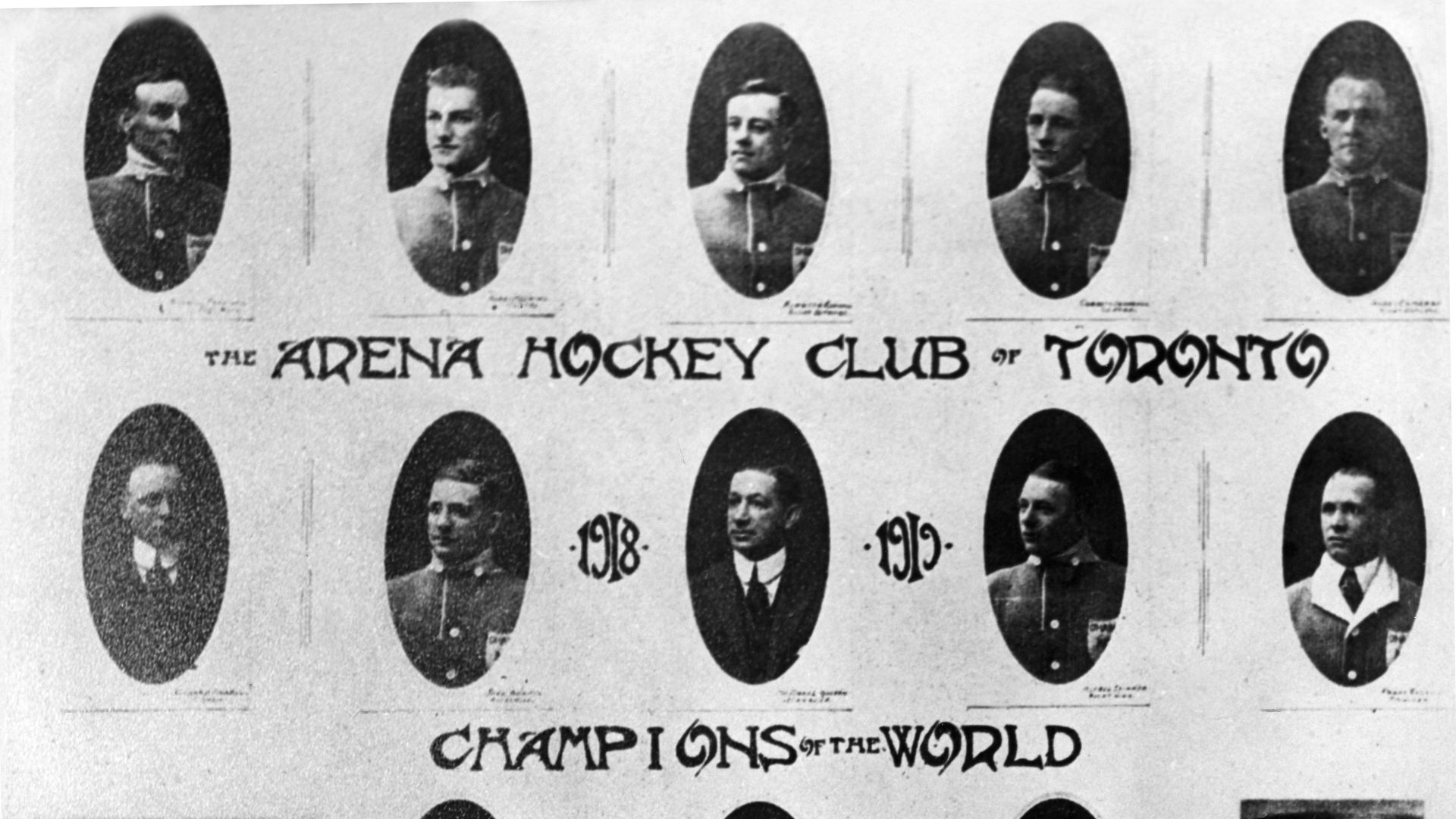 101 years ago today, the Toronto Arenas beat the Montreal Canadiens 10-7 in a two-game series to win the National Hockey League's first championship.
What happened next: The NHL champion Arenas advanced to the Stanley Cup Finals, where they faced the Pacific Coast Hockey Association (PCHA) champion Vancouver Millionaires. The Arenas won the best-of-five series, 3-2.
Go deeper: The story of Toronto's first Stanley Cup champion
7. 🏈 NFL trivia
Jarvis Landry and Odell Beckham will reunite in Cleveland after catching a combined 27 touchdowns as teammates at LSU.
Question: What other former AFC North wideout tandem combined for 17 touchdowns as college teammates in 2000?
Hint: They played in the Pac-12.
8. The Ocho: Ice axe climbing looks insane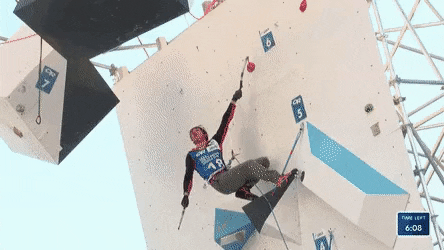 Thanks,
Kendall "I'll stick to the 10-foot climbing wall at the local YMCA" Baker
Trivia answer: Chad Johnson and T.J. Houshmandzadeh (Oregon State). Both were drafted by the Bengals in 2001.