Axios Sports
May 10, 2021
👋 Good morning! 15 of the 16 NHL playoff spots have been clinched, and the Canadiens are closing in on the final berth. The field could be set by tomorrow.
Today's word count: 2,015 words (8 minutes).
Let's sports...
1 big thing: 🐎 Another day, another scandal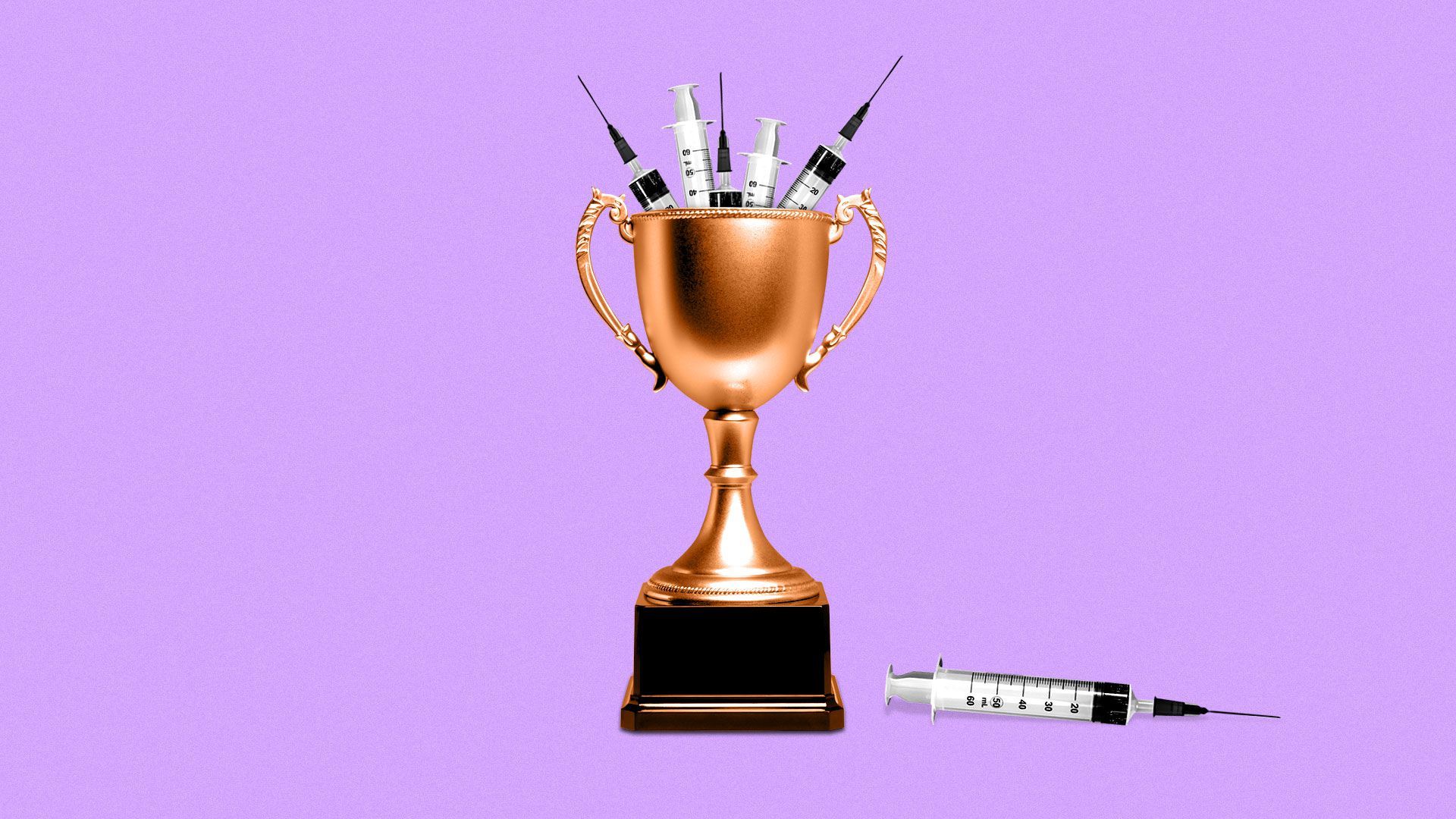 Medina Spirit, the 2021 Kentucky Derby winner, failed a drug test after the race, putting his victory — and horse racing's integrity — in jeopardy.
Why it matters: Medina Spirit is Hall of Fame trainer Bob Baffert's fifth horse known to have failed a drug test in just over a year.
Details: The drug found in the horse's system was betamethasone, a steroid used to reduce pain and swelling. These kind of drugs can mask injuries, often leading to injuries or death.
What they're saying: Churchill Downs on Sunday suspended Baffert, who insisted that Medina Spirit had not been treated with the drug.
"I don't feel embarrassed, I feel like I was wronged," said Baffert. "These are pretty serious accusations here, but we're going to get to the bottom of it and find out. We know we didn't do it."
He said he plans to run Medina Spirit at Saturday's Preakness Stakes in Baltimore, the second leg of the Triple Crown.
Preakness officials said they'll make a decision about the horse's eligibility after reviewing the facts.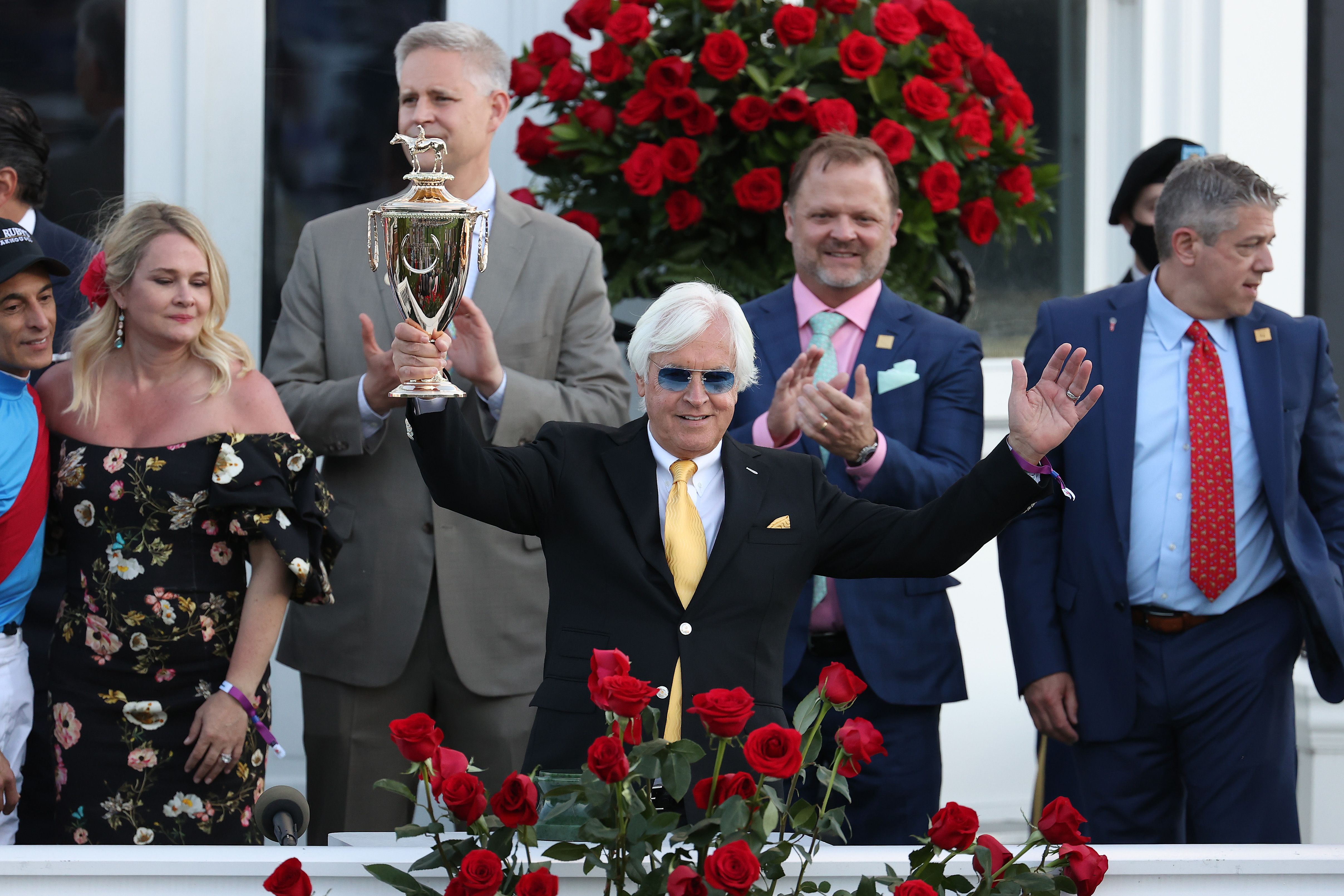 The state of play: Medina Spirit can't be disqualified until a second sample, collected at the same time as the first, confirms the result. Those results are expected soon, per NYT.
If the positive test is confirmed, Baffert can appeal. If he loses, the runner-up, Mandaloun, will be declared the winner.
Medina Spirit would then be stripped of his title and the $1.8 million winning purse, joining Dancer's Image (1968) as the only Derby winners to receive drug-related disqualifications.
The big picture: This news comes as horse racing, awash in doping scandals, prepares to implement the Horseracing Integrity and Safety Act.
The landmark legislation will establish an independent organization to regulate medication policy, which is currently handled differently by each state.
It's set to take effect next July, and would see the Federal Trade Commission write rules and the U.S. Anti-Doping Agency enforce penalties.
The last word, via SI's Pat Forde (subscription):
"Ultimately, this very much seems like the same sad song, different verse, when it comes to drug testing and sports. The denials are always vigorous. They are often fanciful. They are rarely compelling."
"Nobody hits 73 home runs in a season without assistance. Nobody wins five straight Tours de France. And in a sport like horse racing ... maybe it's simply too much to expect a guy to win a record seven Derbies between 1997–2021 without beating other cheaters at their own game."
2. ⚾️ The new-look minor leagues
Welcome to Minor League Baseball Week. Over the next five days, we'll be exploring the new-look minors, while ranking the top teams and prospects.
Minor League Baseball's two-year offseason finally ended last week, but the landscape that young prospects returned to looks far different than it did when they last took the field.
The backdrop: After the pandemic led to the 2020 season's cancellation, MLB ended the Professional Baseball Agreement, which had governed its relationship with MiLB since 1901.
In the ensuing months, rumors and fear spread throughout professional baseball about minor league contraction until eventually, 163 affiliates shrunk to 120.
Yes, but: Those 43 teams didn't just cease to exist; they just lost their official MLB affiliation. Many became independent clubs overnight, perhaps a good landing spot for college stars or other aspiring pros.
The big picture: MLB ultimately did this in the name of efficiency. Big league clubs didn't have enough control over farm systems that had upwards of six affiliates, sometimes spread across the country.
Now, every MLB team has exactly four affiliates — Low-A, High-A, Double-A, Triple-A — and they're much closer geographically, too.
"Triple-A to the major leagues operating this close, it's never been done in this way before," Derek Sharrer, GM of the St. Paul Saints (Twins Triple-A), told USA Today. "It's really exciting."
What they're saying: "In general, there's going to be a much closer partnership between MLB and minor league teams," MLB's executive vice president of baseball operations Morgan Sword tells Axios.
The hope, he says, is that fans will be able to engage more with prospects as they come up through the system, so that they already have relationships with players once they get to the big leagues.
"To give you an example on the digital side: If you're watching a game on MLB.TV, you're not far away from seeing a pop-up on your screen telling you your top prospect is up at-bat," says Sword. "And then you just click to watch."
📆 Coming this week:
Reimagining player development
Reinventing how players are paid
Top farm systems/prospects
The Pioneer League: New-look extra innings
3. 🏀 NBA playoff picture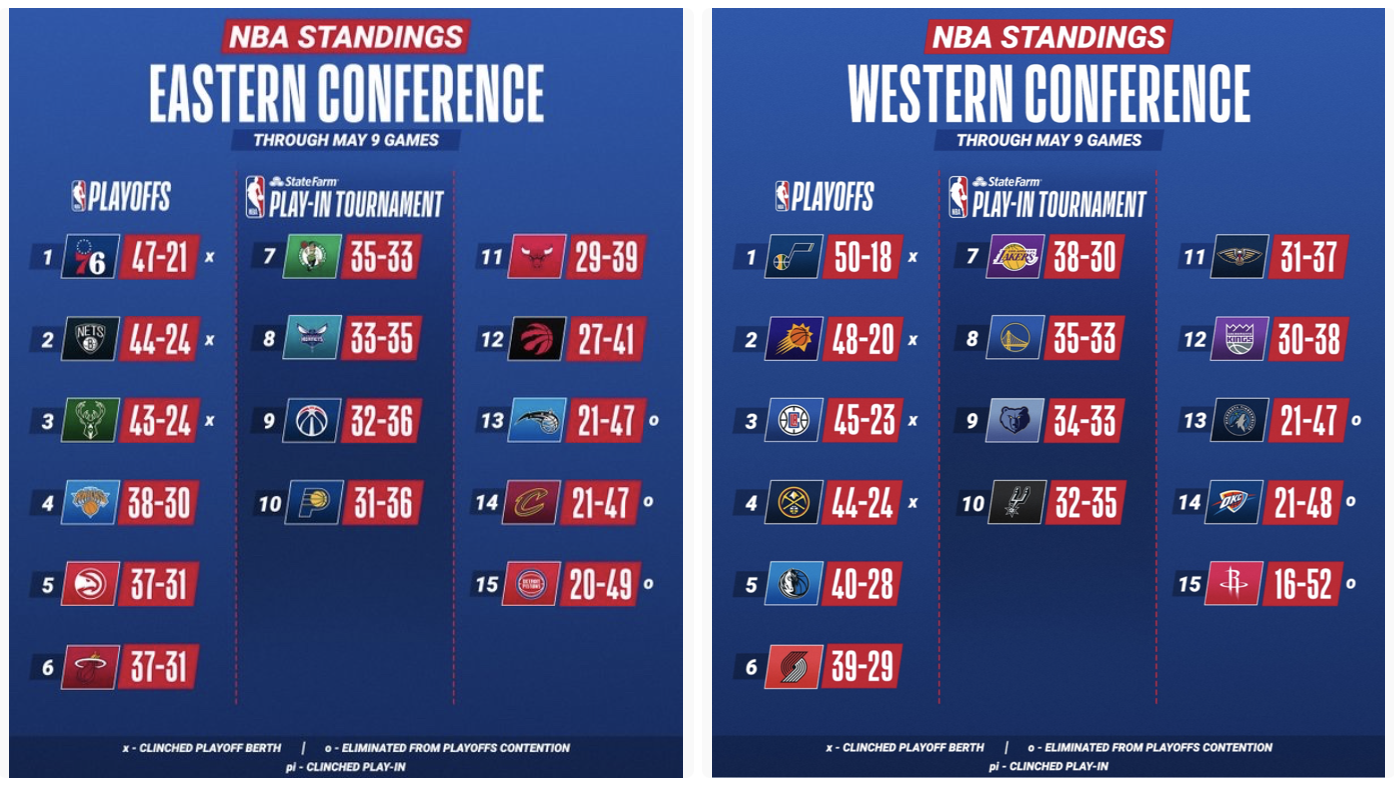 When the NBA regular season comes to an end this Sunday, 20 teams will advance to the playoffs, Axios' Jeff Tracy writes.
12 of those teams (top six seeds in each conference) are guaranteed at least one full series.
The other eight (seeds 7-10 in each conference) will fight it out in the play-in tournament.
The state of play: Four teams in the West and three in the East have clinched, while six teams have been eliminated.
The Knicks beat the Clippers on Sunday to remain in fourth, just a game up on both the Hawks and Heat.
The Heat had a huge win over the Celtics to remain two games up on Boston for the all-important six seed.
The Lakers picked up a huge win over the Suns on Sunday, but they're still just 17–23 since Anthony Davis went down on Valentine's Day.
The Wizards' furious run to the play-in continued with another win on Saturday — their 15th in the past 19 games.
Scoring title race ... Stephen Curry (31.9 ppg) scored 49 points on Saturday (in three quarters!) to maintain his slim lead over Bradley Beal (31.4), who dropped 50 earlier that day.
Bonus: 📚 Inside the NBA's tanking era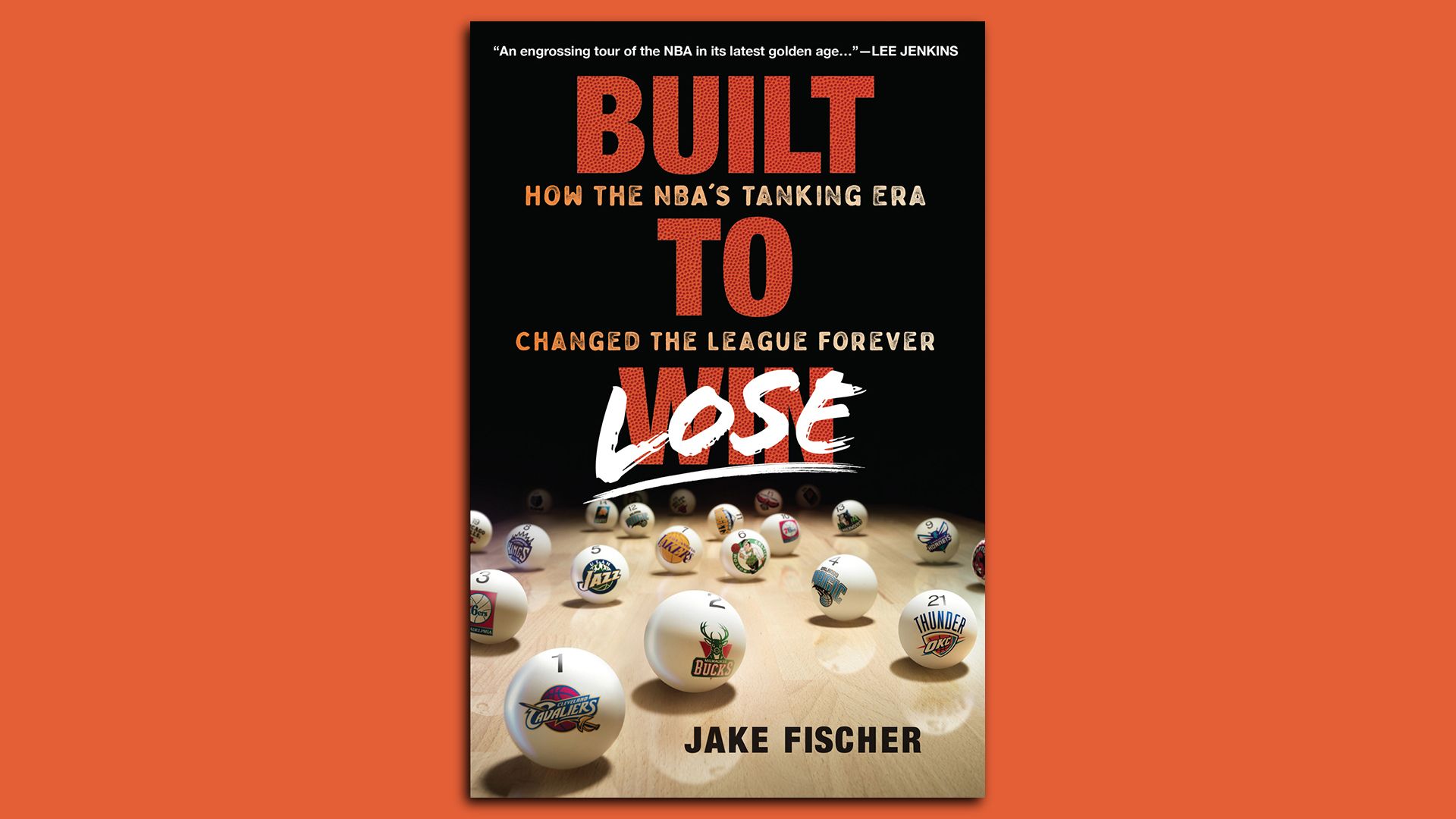 With the 76ers in first place and poised to contend for a championship, it's never been a better time to revisit how they got here — by tanking.
Jake Fischer's new book, "Built to Lose," does just that, chronicling the NBA's tanking era with extensive new reporting and hundreds of interviews.
I'm halfway through, and it's a captivating read, with stories of secret pre-draft workouts and dramatic organizational power struggles.
4. ✍️ Farewell, Boz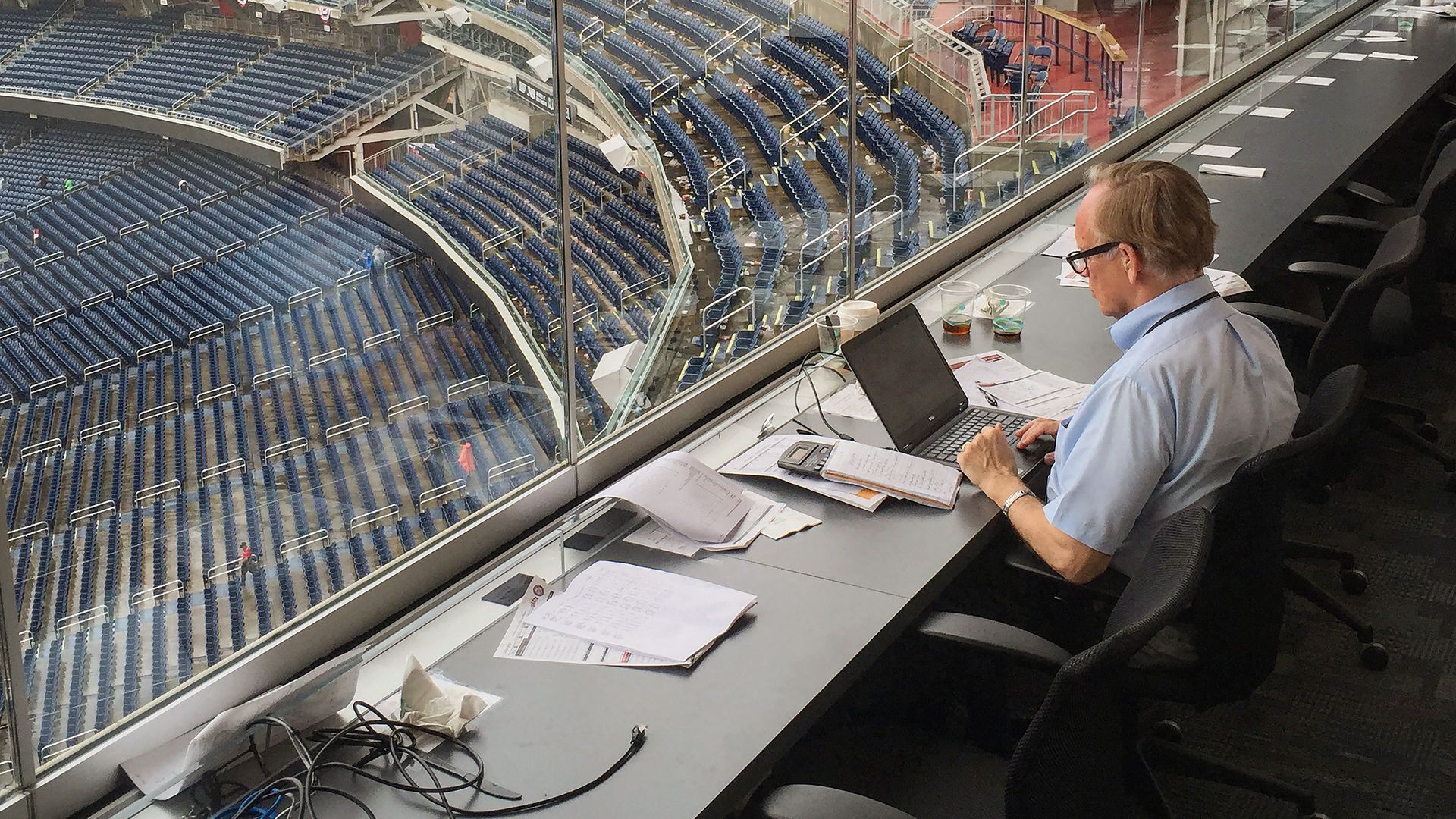 Thomas Boswell, the Hall of Fame sportswriter who's been at the Washington Post since Richard Nixon took office, announced Friday that on June 30, he's putting the typewriter away for good, Jeff writes.
"That will be a new experience. There is a fairly happy, rather lazy guy hidden in me — an undeveloped self. I will organize a search party for him. Right after I take a nap."
— Boswell
The big picture: The parting message above — deftly bounding between humor and sincerity in a mere 34 words — is quintessential Boz, whose gravitas has anchored one of the nation's best sports sections for 52 years.
Baseball was his first and deepest love, writing five books on the subject. But as a columnist, he's covered everything in a career that remained steadfast to the written word.
"I had the writing career, the radio and podcast career, the TV career," Boz's former colleague Tony Kornheiser said on his podcast. "Could Boz have done that? I'm sure he could have, [but] I think he wanted to stay true to the purity of writing sports."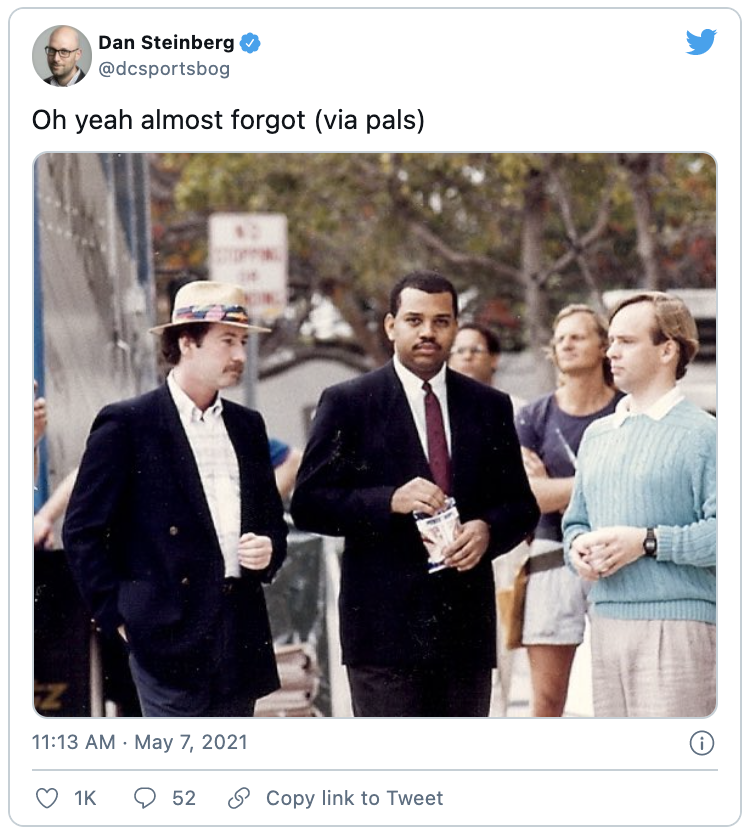 What they're saying: "Sharing a press box with Tom Boswell was always an honor. He has a regal air about him, a rarity among ballwriters," tweeted ESPN's Jeff Passan.
"He'd start clacking away at his keyboard and you'd know what he was writing was better than what you were. And because it was Boz, you were OK with that."
The best of Boz:
5. 🇺🇸 America in photos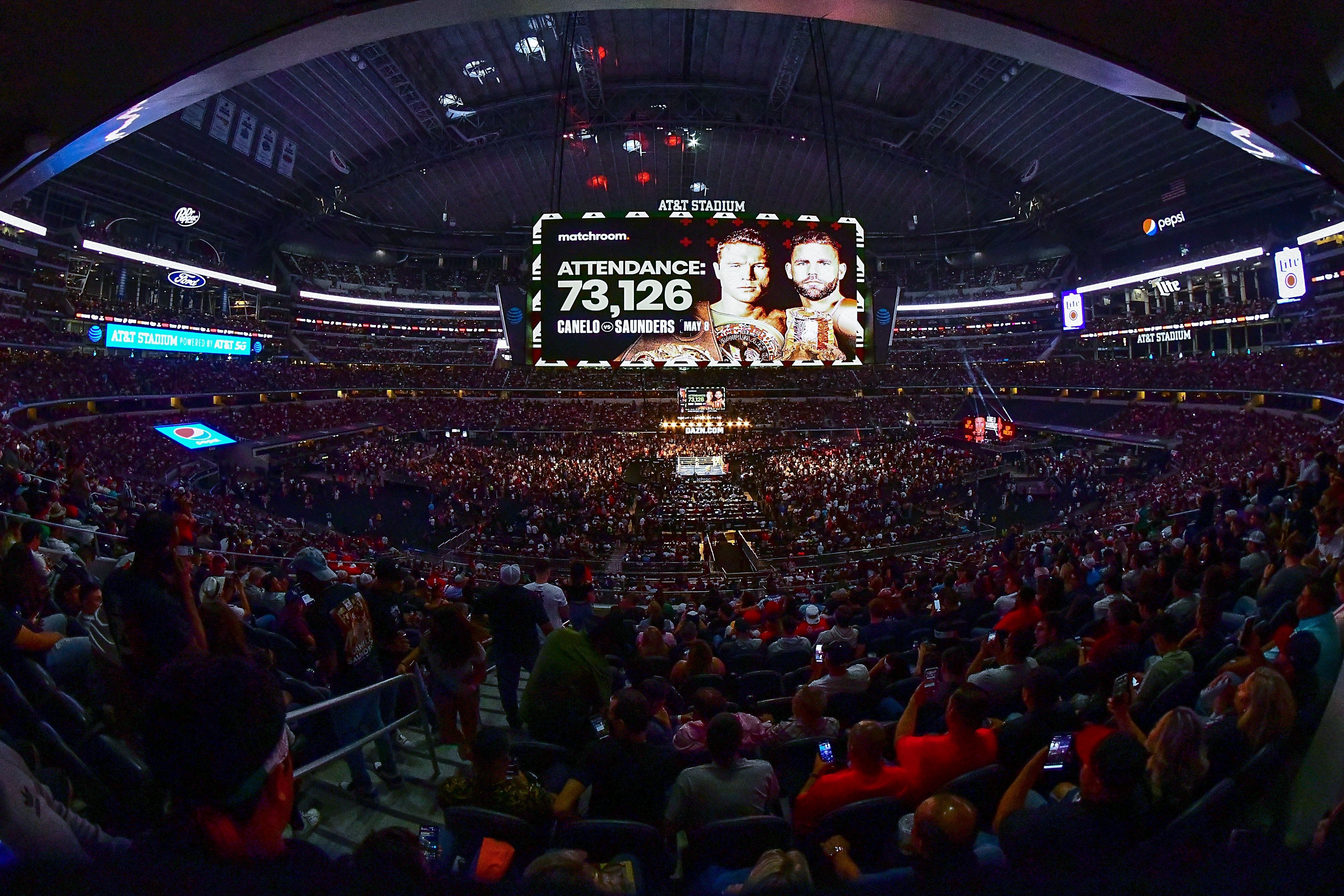 ARLINGTON, Texas — Canelo Álvarez (55-1, 38 KOs) literally destroyed Billy Joe Saunders (30-1, 14 KOs) in front 73,126 fans — the largest indoor attendance for a boxing event in U.S. history.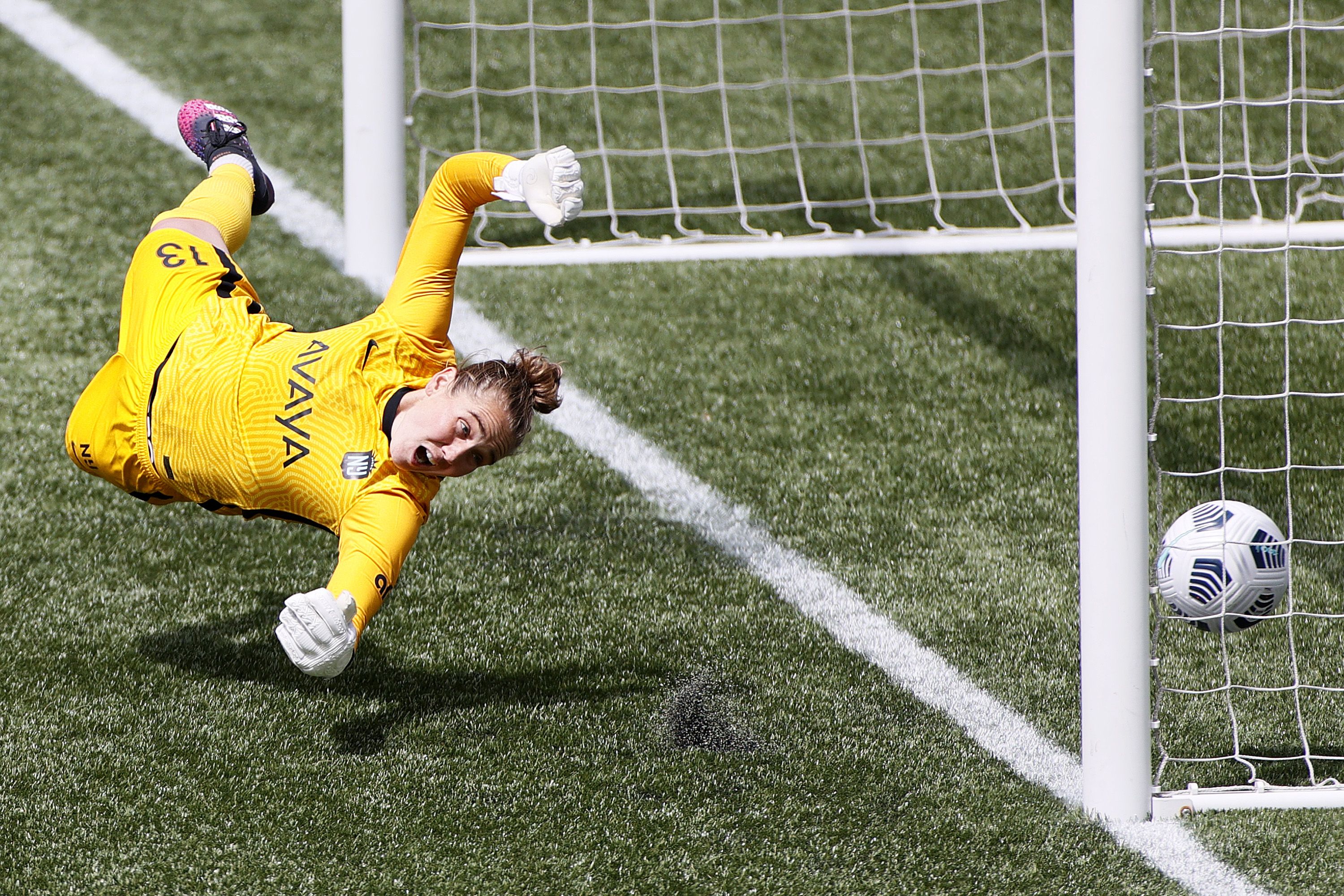 PORTLAND — The Portland Thorns beat Gotham FC in penalty kicks to win the NWSL Challenge Cup and finish the preseason tournament undefeated.
What's next: The 2021 NWSL season kicks off on Saturday. Schedule.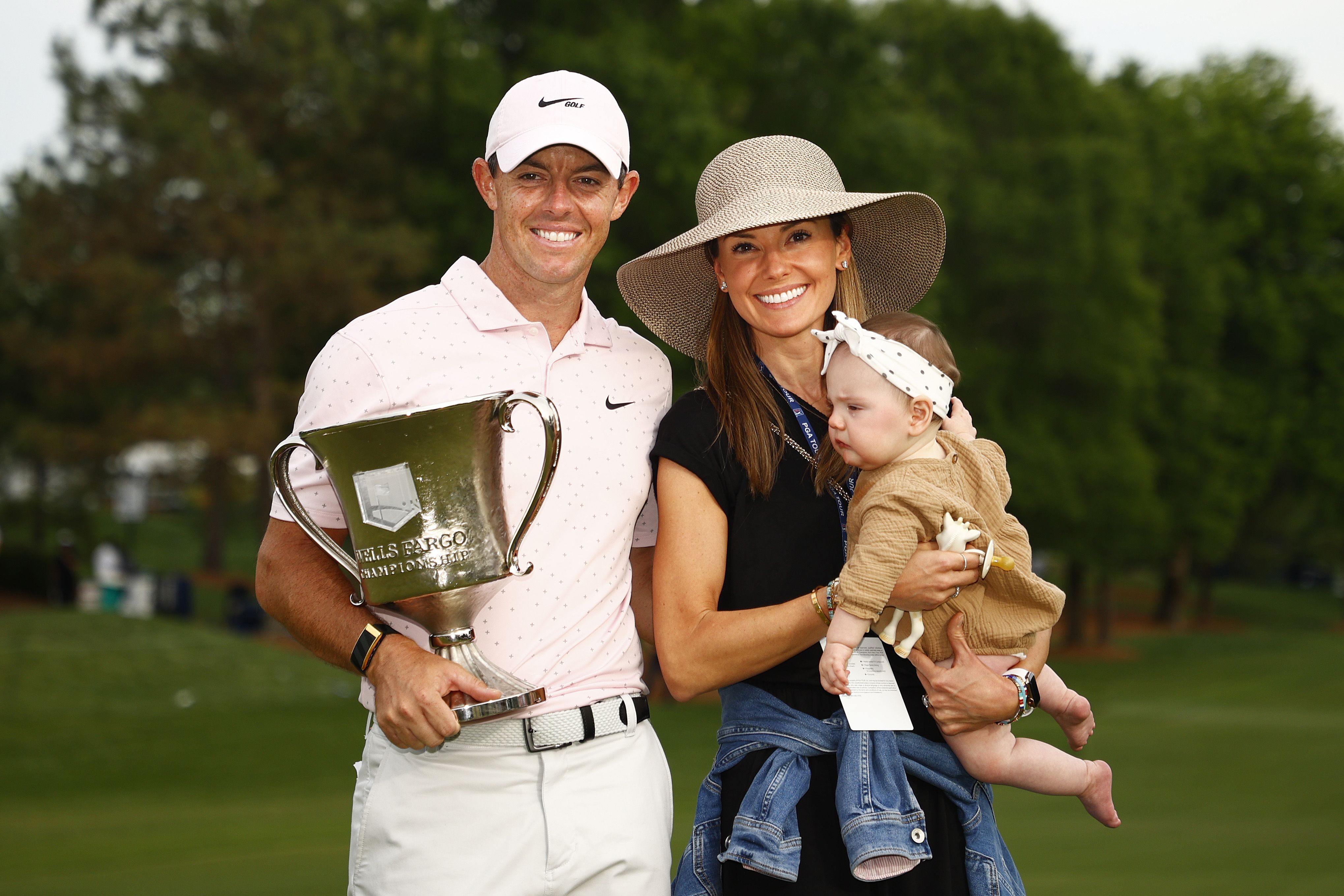 CHARLOTTE — Rory McIlroy snapped an 18-month drought with a win at the Wells Fargo Championship, then celebrated with his wife, Erica, and eight-month-old daughter, Poppy, on their first Mother's Day.
What's next: The PGA Championship is in two weeks at Kiawah Island's Ocean Course, where McIlroy won in 2012. How's that for timing?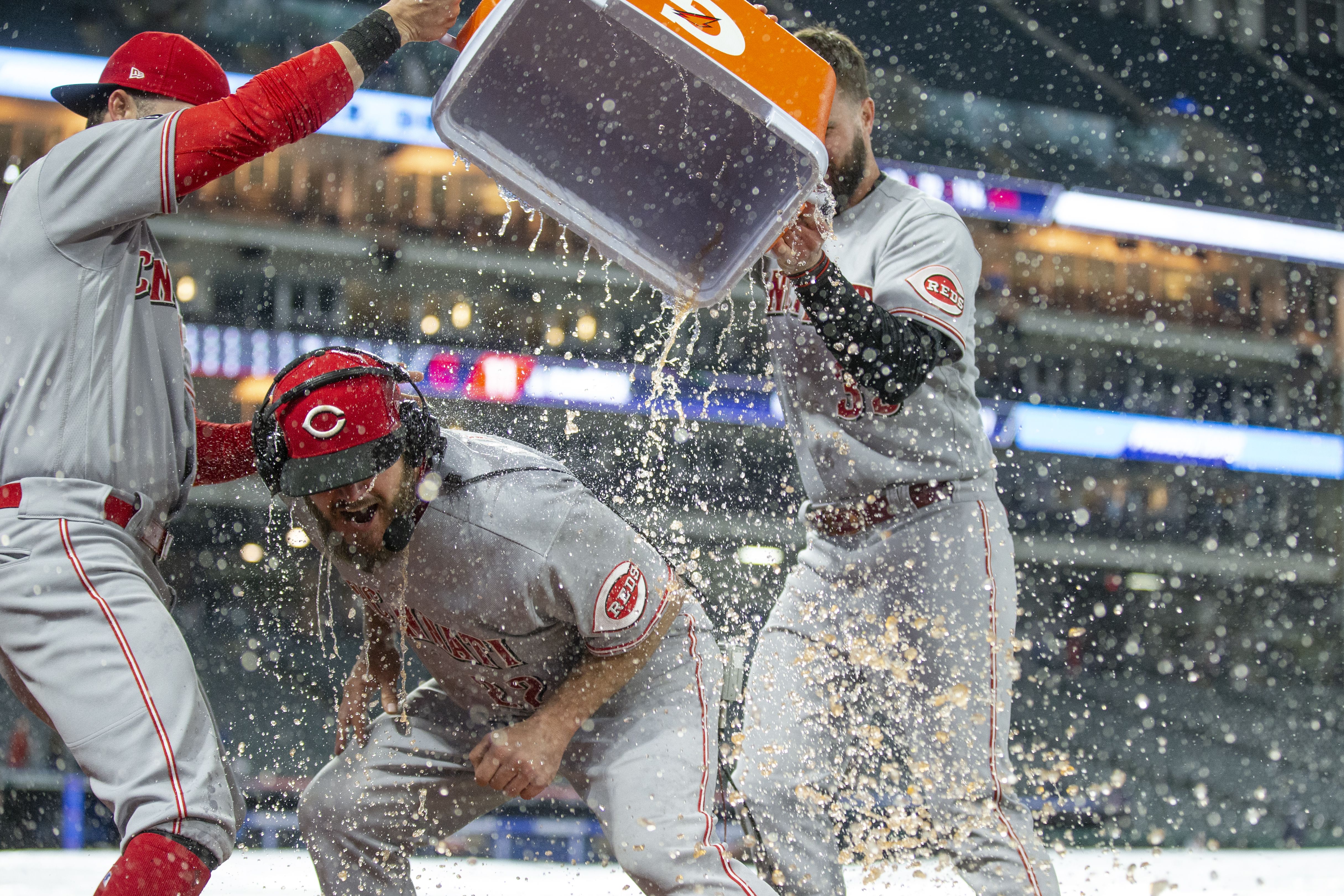 CLEVELAND — Wade Miley pitched baseball's fourth no-hitter this season, leading the Reds to a 3-0 win over the Indians, who were no-hit for the second time in a month.
104 years later ... The only other season in MLB history with four no-hitters before the end of May was all the way back in 1917.
6. 🎮 Sports is gaming's hottest battleground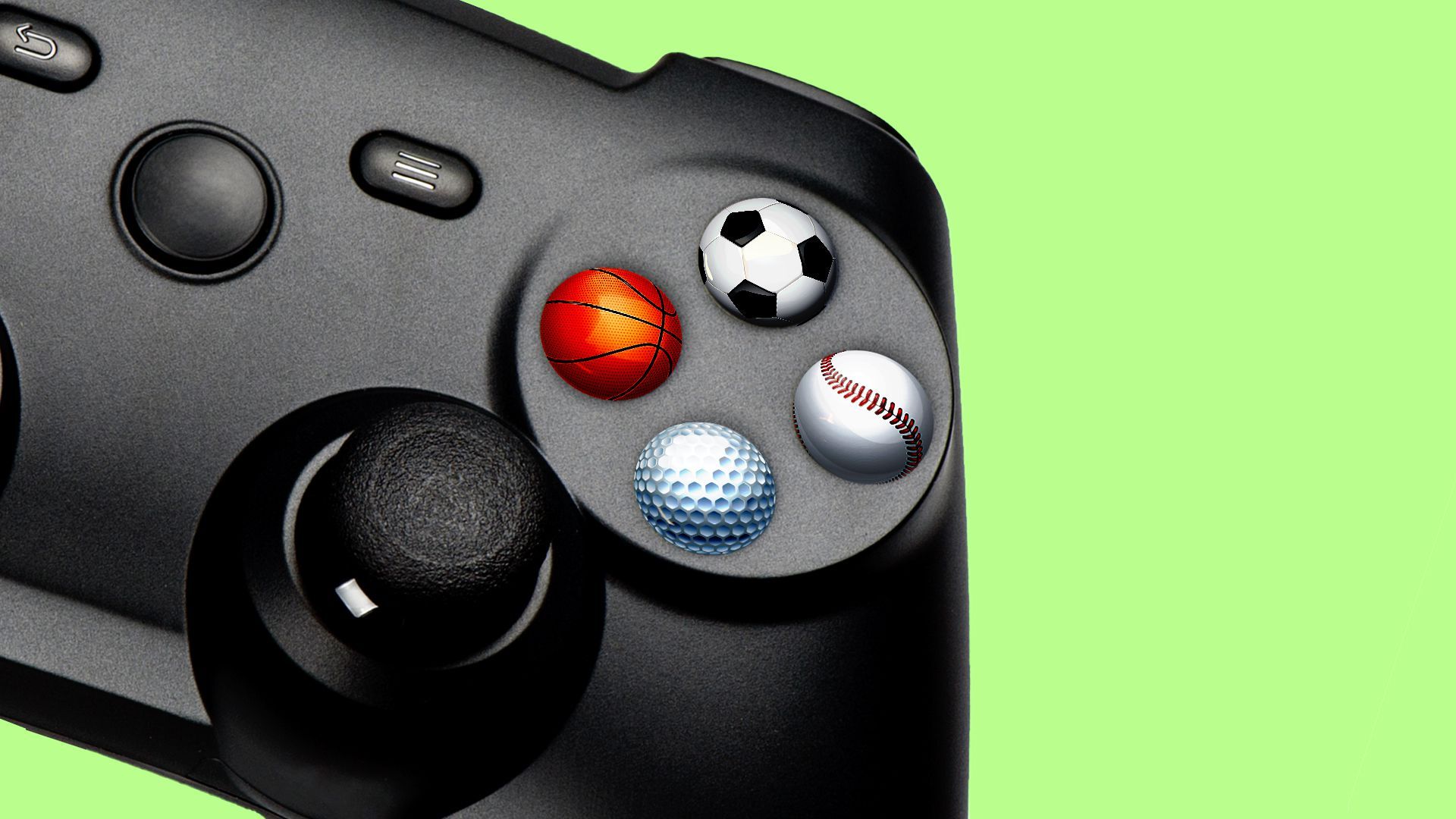 EA's return to baseball is the latest in a recent rush of moves that will restore competition to sports video game development, Axios' Stephen Totilo writes.
Why it matters: Fans of sports video games complain that decreased competition among annualized releases has made the games worse. Perhaps increased competition will equal increased quality.
⚾️ EA vs. Sony: EA's new acquisition, Metalhead, makes "Super Mega League Baseball," an arcade-style game. Sony's "MLB The Show" was Playstation-exclusive until this year, when a new MLB deal forced Sony to release it on the arch-rival Xbox.
🏈 EA vs. Take Two: EA's popular "Madden" franchise landed the NFL exclusive in 2004, killing Take Two's rival "NFL 2K." Take Two has a deal to return to football soon, but only with "non-simulation" games.
🏀 Take Two vs. EA (kind of): Take Two's "NBA 2K" series rules the hoops world, with EA barely still in contention, having canceled its "NBA Live" offering multiple times this past decade.
⚽️ EA vs. Konami (kind of): EA's "FIFA" series is dominant, having turned the tide against Konami's former category leader "Pro Evolution Soccer" (now "eFootball PES"), which didn't get a full release in 2020.
⛳️ Take Two vs. EA: Take Two got into golf in 2020, acquiring "The Golf Club" and rebranding it as "PGA Tour 2K." After bailing on its Tiger Woods franchise in 2015, EA will return soon with "EA Sports PGA Tour."
🏒 EA has the NHL to itself.
Sign up for our new Axios Gaming newsletter here.
7. ⚡️ Lightning round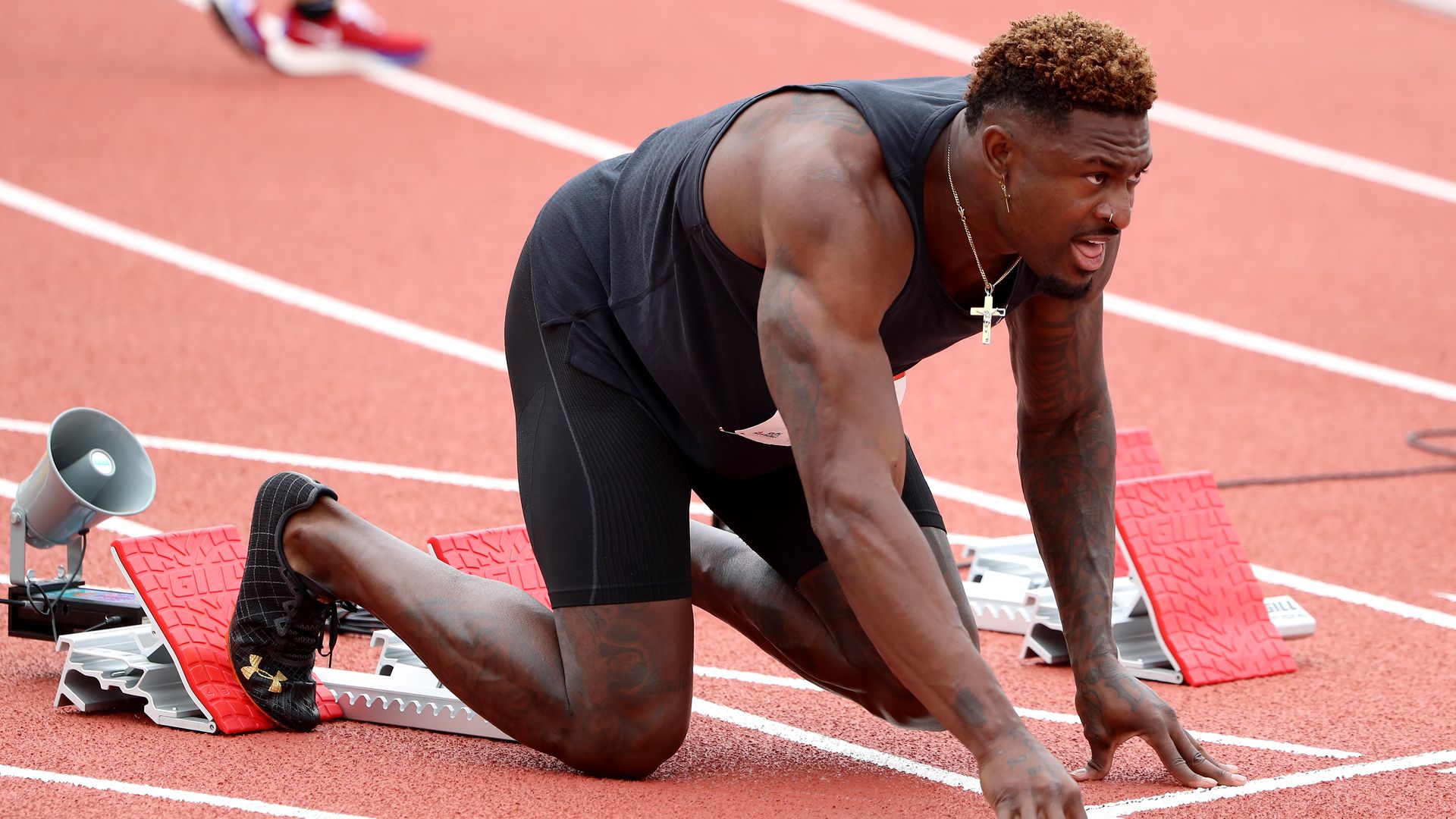 8. 📆 May 10, 1970: Orr soars into history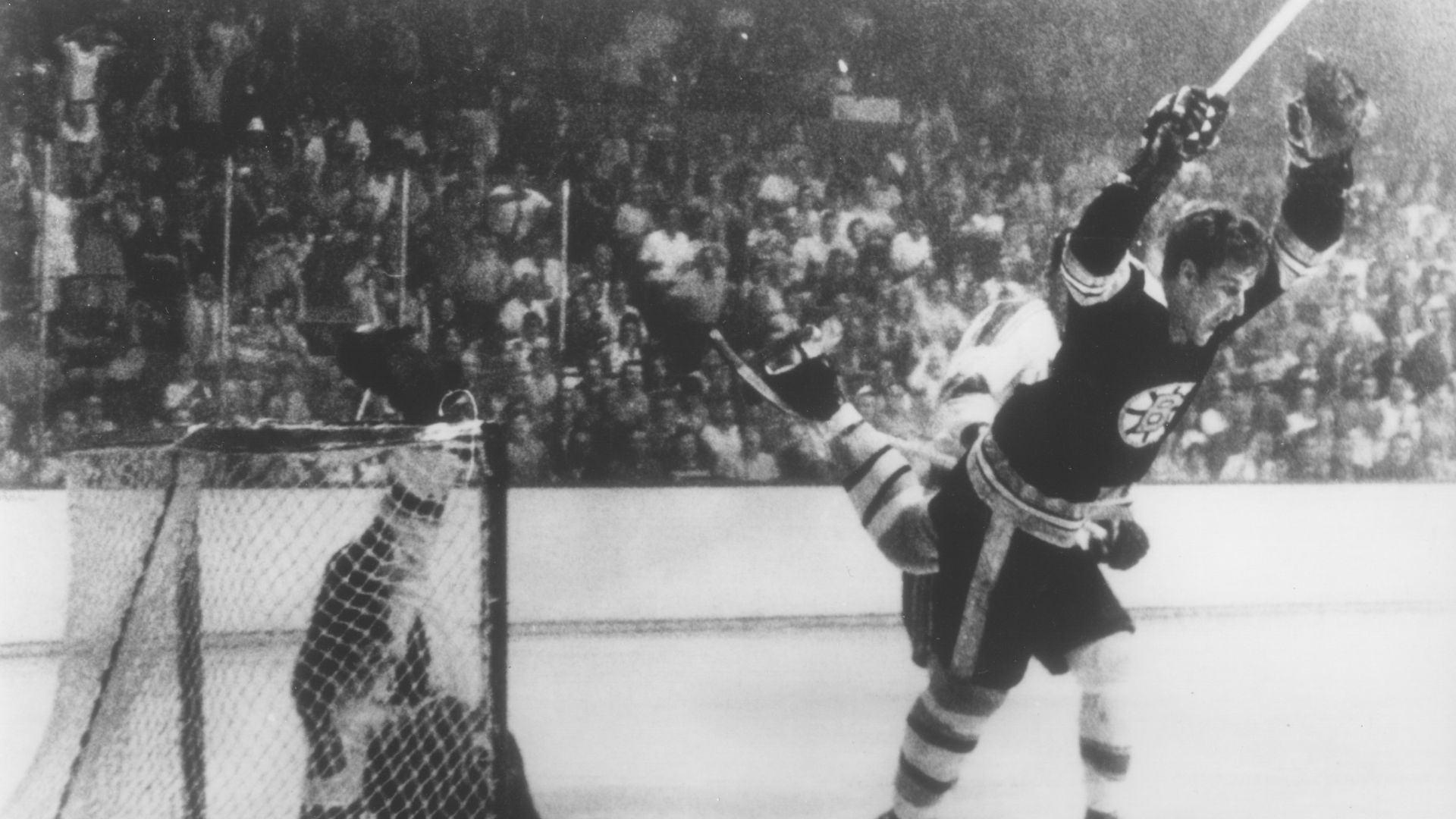 9. 💵 Valuations trivia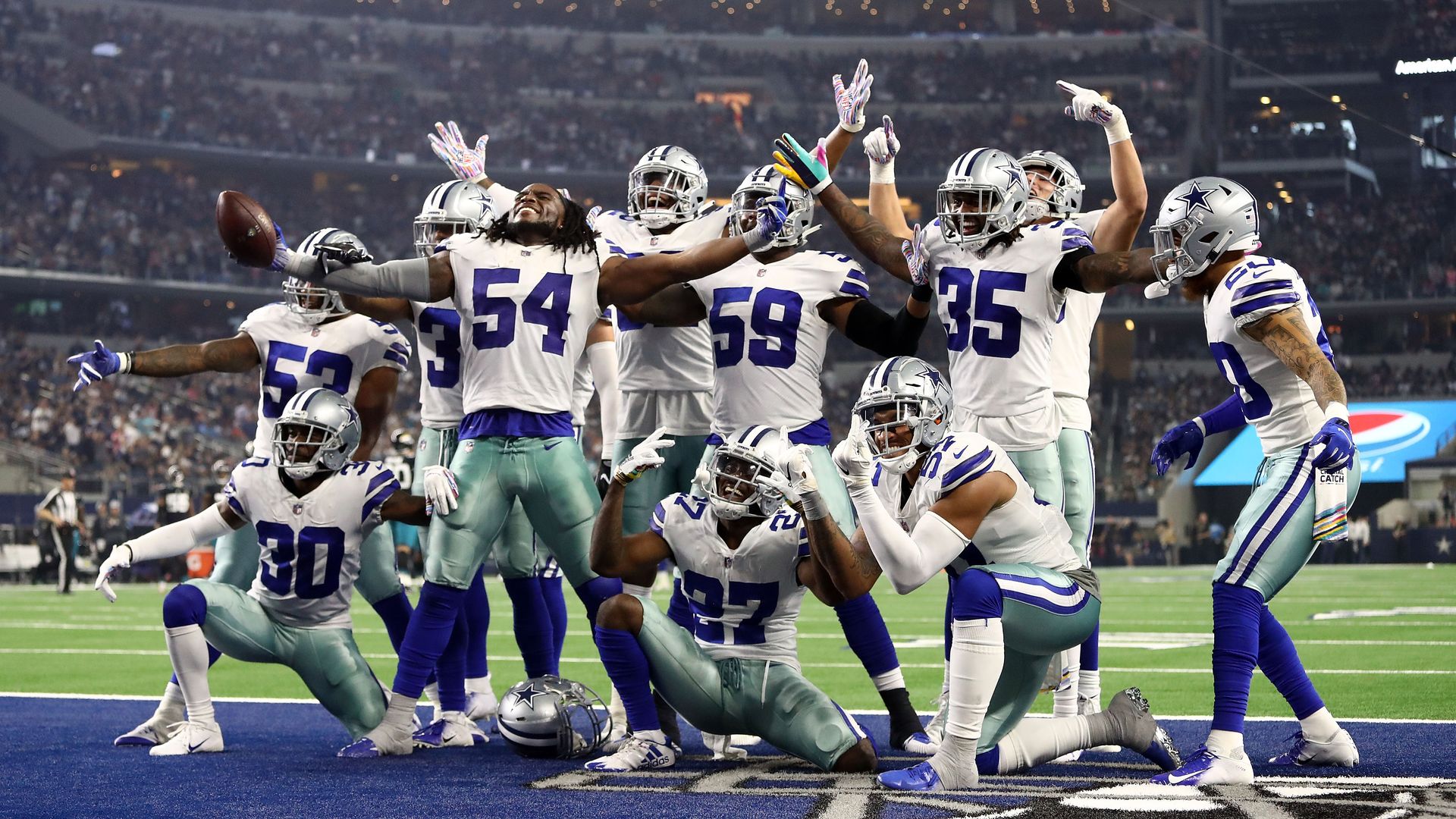 The Cowboys are the world's most valuable sports franchise at $5.7 billion, per Forbes' latest rankings.
Question: Six other American franchises are in the top 10. Can you name them?
Hint: Three NBA, two NFL, one MLB.
Answer at the bottom.
10. 🎥 Weekend's top plays
Talk tomorrow,
Kendall "Not great, Bob!" Baker
Trivia answer: Yankees ($5.25B), Knicks ($5B), Warriors ($4.7B), Lakers ($4.6B), Patriots ($4.4B), New York Giants ($4.3B)