👋 Good morning! Missed you.
⚡️ Just in: With franchise valuations soaring, the NBA is mulling the creation of an investment vehicle that would buy minority shares of individual teams, per Bloomberg.
Today's word count: 1,562 words (6 minutes)
1 big thing: 🎉 We just hit 100,000 subscribers
On Sept. 11, 2017, I sent the first edition of Sports Internet — a daily newsletter that I hoped could be "SportsCenter in email form" — to 178 people.
Two years later, Sports Internet is now Axios Sports — and I just sent this to over 100,000 of you.
It's been a wild ride, and I just want to say thanks for allowing me to chase my dream of building this. Special shoutout to the Sports Internet readers who have been with me since I was rocking the bright pink color scheme.
What's next: To celebrate this momentous occasion, we're unveiling our brand-new referral program this morning, which will allow you to share Axios Sports with friends in exchange for rewards.
How it works: At the very bottom of the newsletter, you'll find a new section that includes a personal referral link and your current progress. Send that link to friends, post it on social media, etc. and anyone who signs up using it will be credited to you.
Your first target: Refer 3 friends to become a member of "Overtime," a new community for Axios Sports readers.
As an "Overtime" member, you'll gain access to everything from exclusive content (athlete interviews, behind-the-scenes videos) to swag packs (T-shirts, hats), while also having the opportunity to meet and interact with fellow readers.
Thank you all again. We're just getting started...
2. 🏈 CFB: Winners, losers from Week 1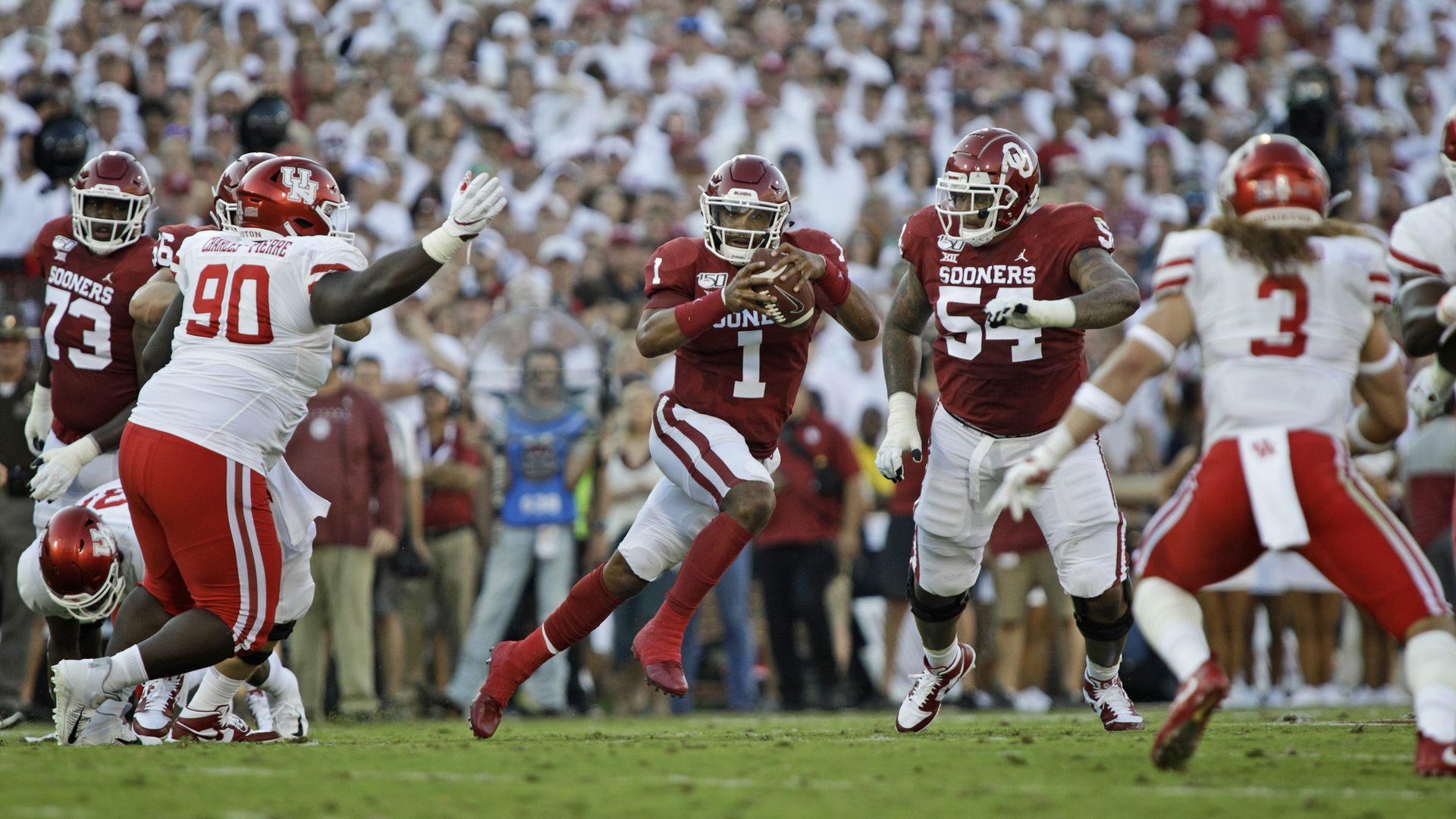 Winners:
Jalen Hurts: The Alabama transfer dazzled in his Oklahoma debut, joining Johnny Manziel as the only other player in the past 15 seasons to throw for 300 yards and 3 scores and run for 150 yards and 3 scores in a game. His 493 yards of total offense through 3 quarters topped Kyler Murray's best game last season (478 yards).
Heisman-contending RBs: Clemson's Travis Etienne ran for 205 yards and 3 TD against Georgia Tech (this 90-yard run tied a Clemson record), while Wisconsin's Jonathan Taylor ran for 135 yards and 2 scores against USF while also recording the first 2 receiving TD of his career.
Georgia transfer QBs: Justin Fields (18/25, 234 yds, 61 rushing yards, 5 total TD) had a monster debut for Ohio State, while Jacob Eason (27/36, 349 yds, 4 TD) lived up to the hype in Washington's opener.
Losers:
Oregon: No. 11 Oregon led No. 16 Auburn 21-6 in the third quarter and it looked like the Pac-12 would finally win a marquee non-conference game. But then the Ducks' offense stalled and head coach Mario Cristobal failed to milk the clock, giving true freshman QB Bo Nix (most Auburn name ever) enough time to mount a game-winning drive.
The SEC's middle class: Last year, the SEC lost two non-conference games to unranked opponents. On Saturday, they lost four: Missouri fell to Wyoming, Ole Miss lost to Memphis, South Carolina lost to UNC and Tennessee was stunned by Georgia State. By the way, it could have been worse: Mississippi State had a scare against UL-Lafayette, and Arkansas only beat Portland State by 7.
USC: They lost QB J.T. Daniels for the season (ACL, meniscus) in their ugly 31-23 win over Fresno State. Unless true freshman backup Kedon Slovis steps up in a big way, the Trojans could realistically lose their next 5 games: No. 25 Stanford, at BYU, No. 14 Utah, at No. 13 Washington, at No. 9 Notre Dame.
More: Northwestern bettors suffered the season's first bad beat ... Nevada beat Purdue on a 56-yard field goal by true freshman Brandon Talton, who was put on scholarship right afterward … Hugh Freeze coached from a hospital bed in the press box.
3. ⚾️ MLB: By the numbers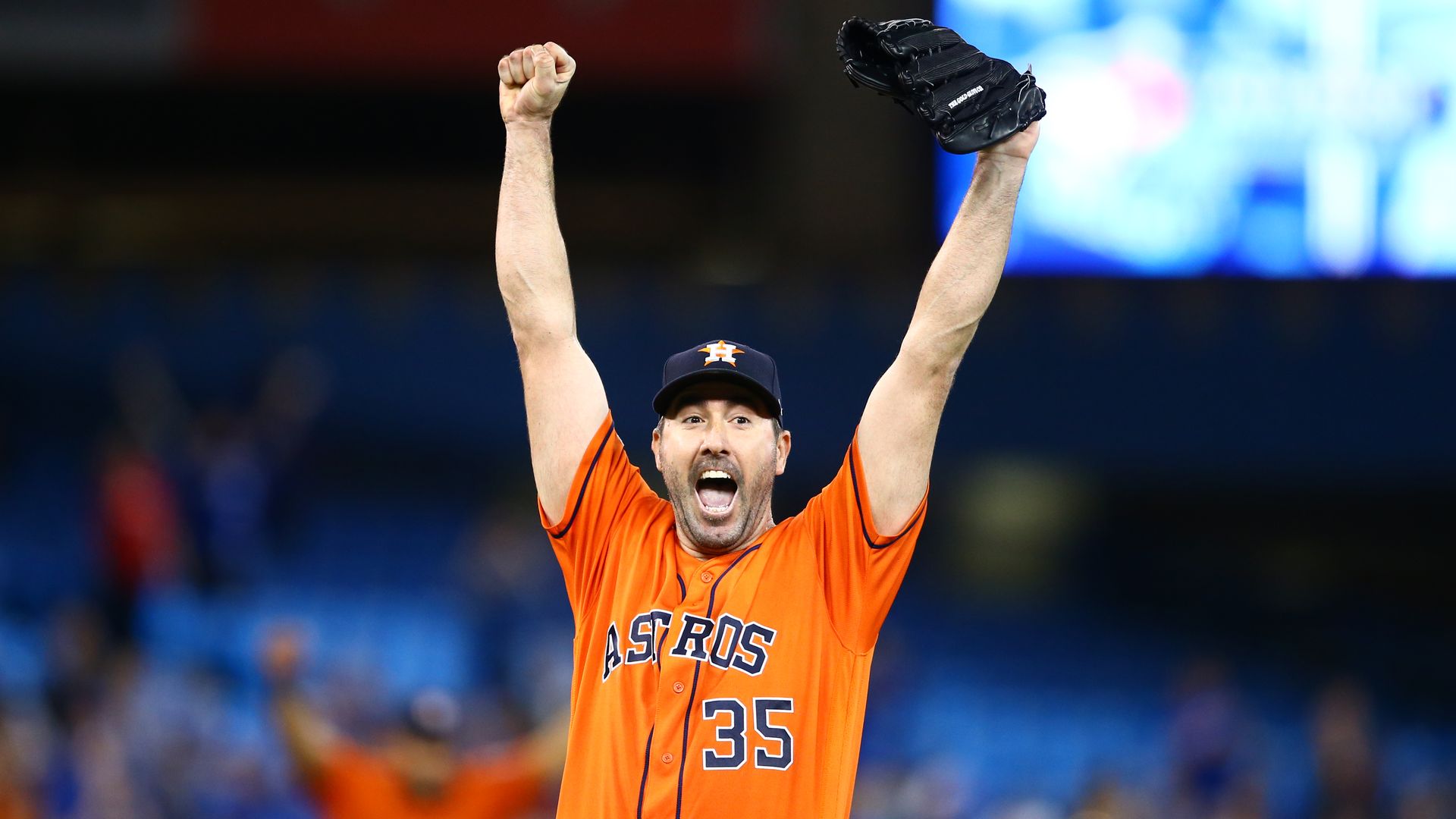 3 no-hitters
Astros ace Justin Verlander became the 6th pitcher in MLB history to throw 3 no-hitters when he blanked the Blue Jays on Sunday, joining Nolan Ryan (7), Sandy Koufax (4), Cy Young (3) Bob Feller (3) and Larry Corcoran (3).
On top of that, the 36-year-old also became the 5th pitcher in MLB history to reach 250+ strikeouts in at least 5 different seasons, joining Randy Johnson (did it 9 times), Nolan Ryan (8), Max Scherzer (5) and Roger Clemens (5).
Food for thought: If JV wins another title in Houston (he's locked up through 2021), will he be wearing an Astros cap in his Hall of Fame plaque or Tigers?
220 games
Before falling to the Rangers 7-0 last night, the Yankees had gone 220 straight games without failing to score — the second-longest no-shutout streak in MLB history, trailing only the Babe Ruth-led Yankees of 1931-33 (308 games).
Fun fact: In between the Yankees' last two shutouts (July 1, 2018–yesterday), the Marlins were shutout a whopping 28 times.
7 tied for 7th with 7
7 players are tied for 7th place in triples … and they all have 7!! They are: Ozzie Albies (Braves), Charlie Blackmon (Rockies), Adam Eaton (Nationals), Brett Gardner (Yankees), Kevin Kiermaier (Rays), Austin Meadows (Rays) and Amed Rosario (Mets).
4. 🎾 U.S. Open: Today's slate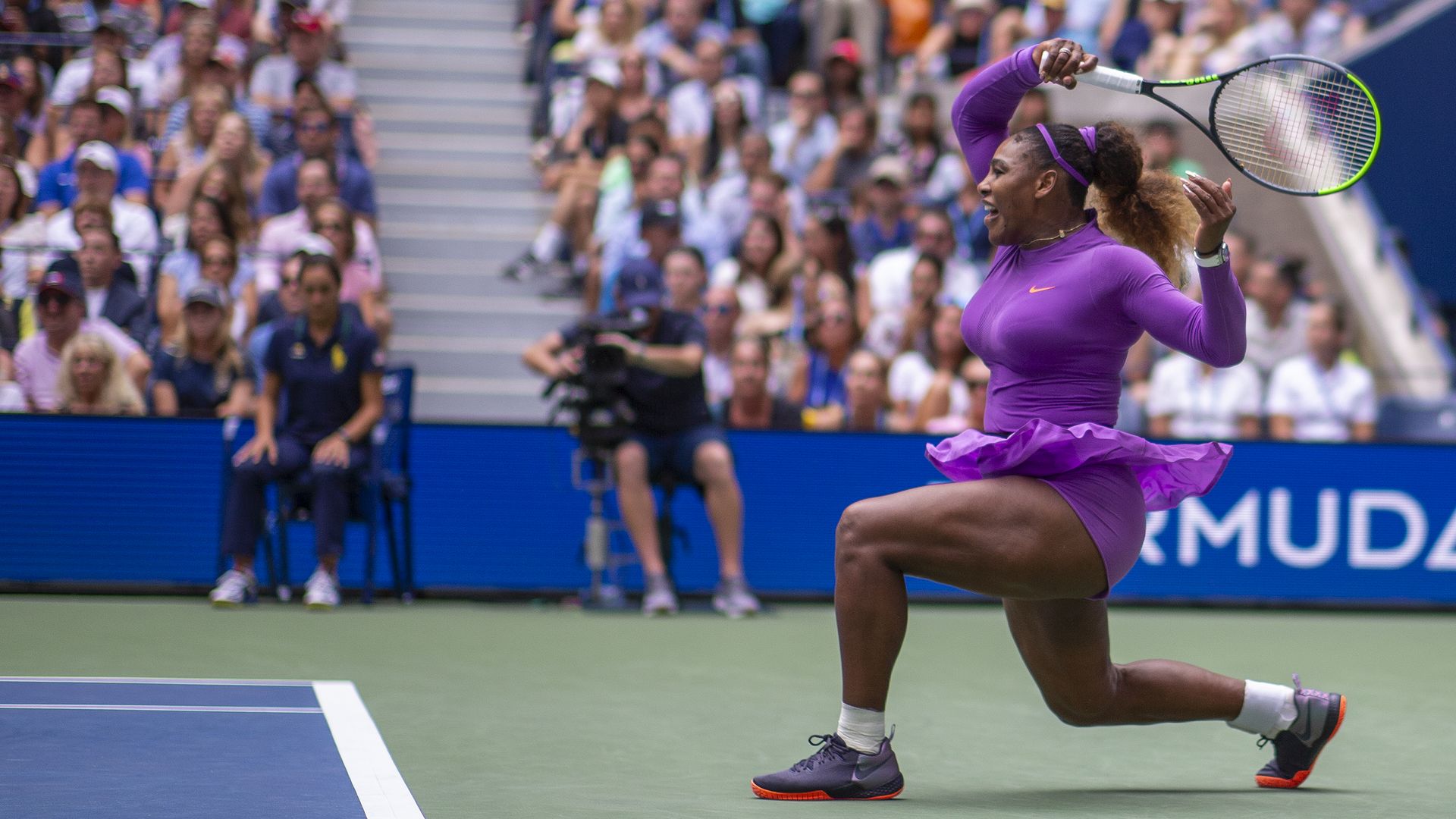 Noon ET: (5) Elina Svitolina vs. (16) Johanna Konta
Svitolina (Ukraine): The 24-year-old is having her best season to date (quarterfinalist at the Australian Open, semifinalist at Wimbledon) and has never lost to Konta in three previous WTA tour meetings, all on hard courts.
Konta (U.K.): The 28-year-old knocked off No. 3 seed Karolina Pliskova in straight sets on Sunday to become the first British woman to make the U.S. Open quarterfinals since Jo Durie in 1983.
1:15pm ET: (23) Stan Wawrinka vs. (5) Daniil Medvedev
Wawrinka (Switzerland): The 34-year-old is now 4-4 against Novak Djokovic in Grand Slams after the Djoker retired on Sunday with Wawrinka leading 6-4, 7-5, 2-1. Another memorable U.S. Open (he won in 2016) could be in the cards.
Medvedev (Russia): The 23-year-old appears to be relishing the role of U.S. Open villain, agitating crowds and feeding off their boos. This is a trolling masterpiece.
7pm ET: (8) Serena Williams vs. (18) Wang Qiang
Williams (USA): Serena's shot at making the final has been given a massive boost now that the top 4 seeds (Naomi Osaka, Ashleigh Barty, Pliskova, Simona Halep) have all been eliminated.
Qiang (China): The 27-year-old is one of the few players left in the field, male or female, to have not dropped a single set. She is officially in uncharted waters having never previously made it to the second week of a Grand Slam.
8:15pm ET: (3) Roger Federer vs. Grigor Dimitrov
Federer (Switzerland): Pretty good player.
Dimitrov (Bulgaria): The bad news is that the 28-year-old has never beaten Federer on a hard court. The good news is that he at least took a set from him in their last hard court meeting (2016 Australian Open).
Bonus: 🎾 Shot du jour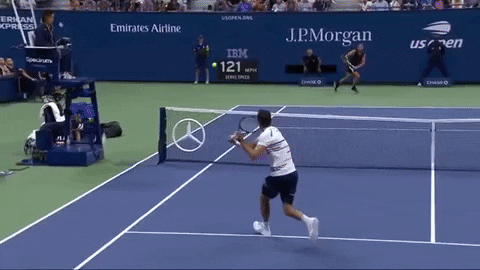 With his idol Tiger Woods looking on, Rafael Nadal powered past 2014 U.S. Open champion Marin Cilic — and hit one of the best tennis shots you'll ever see.
5. 📚 Good reads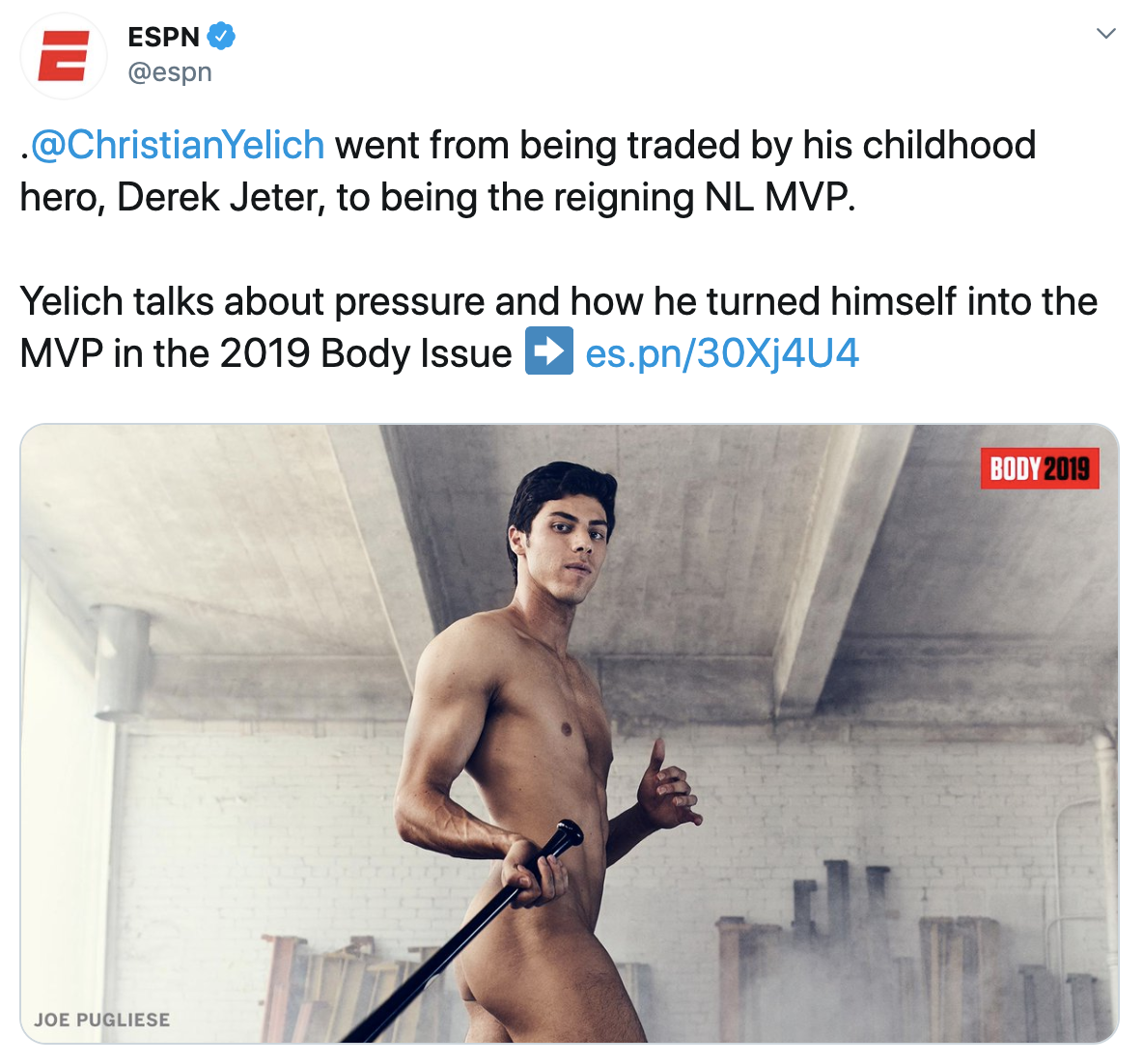 Screenshot: @espn
⚾️ How Christian Yelich Turned Himself Into An MVP (ESPN)
"This is the era of the swing-change superstar: A mediocre player [rebuilds] his mechanics piece by piece until he's reborn as an out-of-nowhere power-hitting stud. That's not Yelich's story.... He still struggles with the question of why he changed [his swing], and he certainly didn't know anything like this was going to happen."
🏈 The NFL, The NCAA And The Eternal Football Rules Debate (The Ringer)
"From overtime to pass interference to PATs, college and pro football have long had distinct sets of rules. So which level does it best? Let's examine six key differences — and decide whose version is superior."
🏀 The WNBA Is Putting On Some Of The Best Pro Basketball In America (NYT)
"Many in women's professional sports are tired of hearing that until their leagues increase attendance or draw higher ratings, they don't deserve serious investment.... Money spent, or 'lost,' on them is typically described as a 'cost,' while money poured into men's franchises, many of which lose much more of it, is described as an 'investment.'"
6. Sept. 3, 1999: 🏒 Super Mario takes control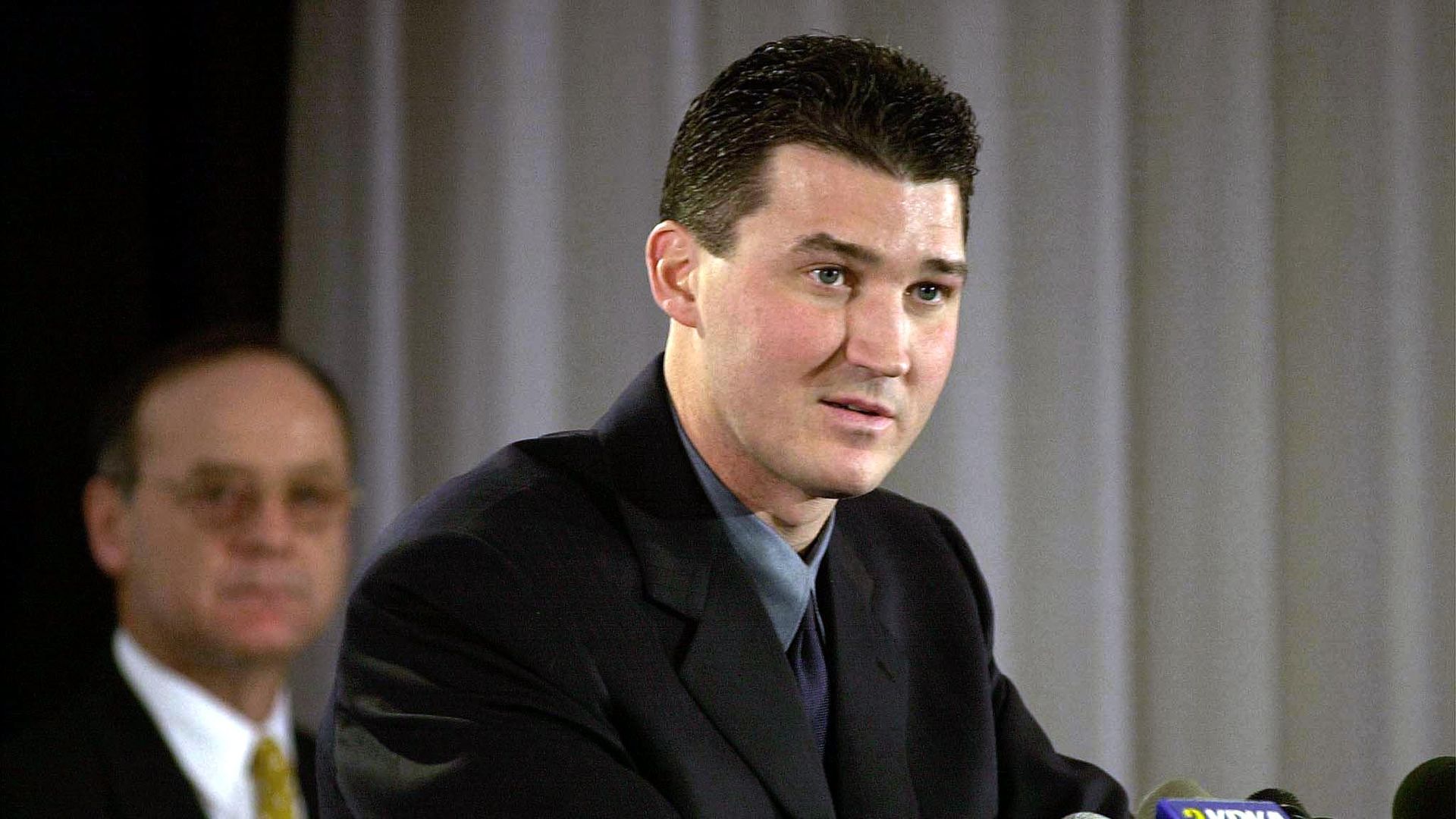 20 years ago today, Penguins legend Mario Lemieux struck a deal with team ownership that landed him and his ownership group controlling interest of the organization.
Details: The Penguins owed Lemieux $32.5 million in deferred salary, making him their biggest creditor. They struck a deal to turn $20 million of that into equity and he paid another $5 million for a majority stake. 
The big picture: After becoming the first NHL player to own his former team, Lemieux came out of retirement in 2000 and played five more seasons before retiring again. Under his ownership, the Penguins have won three Stanley Cups.
Go deeper: Mario Lemieux took control of Penguins as a businessman, not a savior (SB Nation)
7. 🏈 CFB trivia
Mack Brown won his first game back at the helm for UNC and now has the 2nd-most wins in school history, making him 1 of 3 coaches since 1940 to be in the top 2 in wins at multiple Power 5 schools.
Question: Can you name the other 2 coaches?
Hint: They both spent the bulk of their careers in the SEC. One is still alive, one isn't.
Answer at the bottom.
8. The Ocho: 📸 Photos 'round the world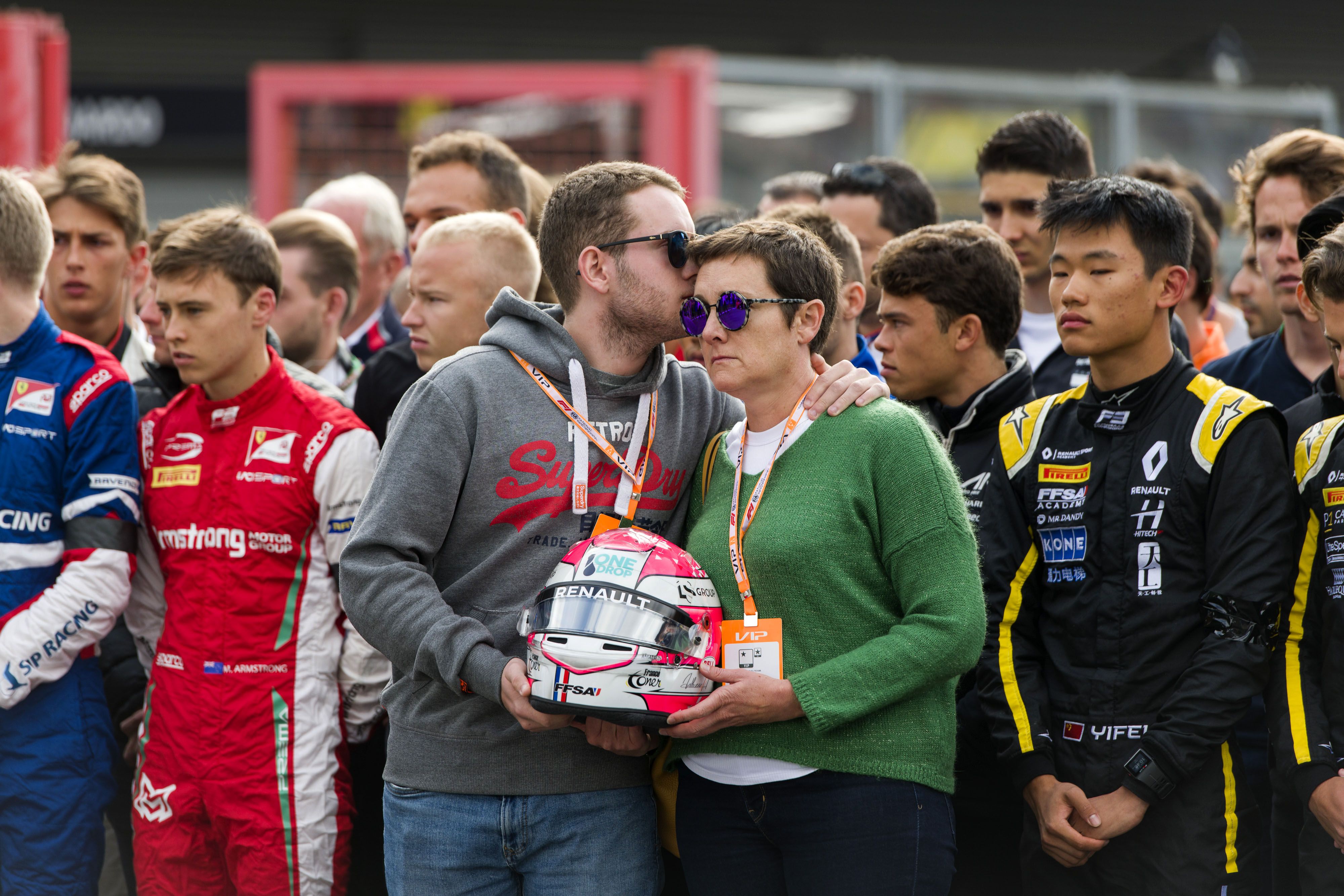 Photo: Nicolas Lambert/AFP/Getty Images
STAVELOT, BELGIUM — 22-year-old French driver Anthoine Hubert was killed during an F2 race held prior to Sunday's Belgian Grand Prix. Pictured: Anthoine's brother, mother and his peers observing a moment of silence.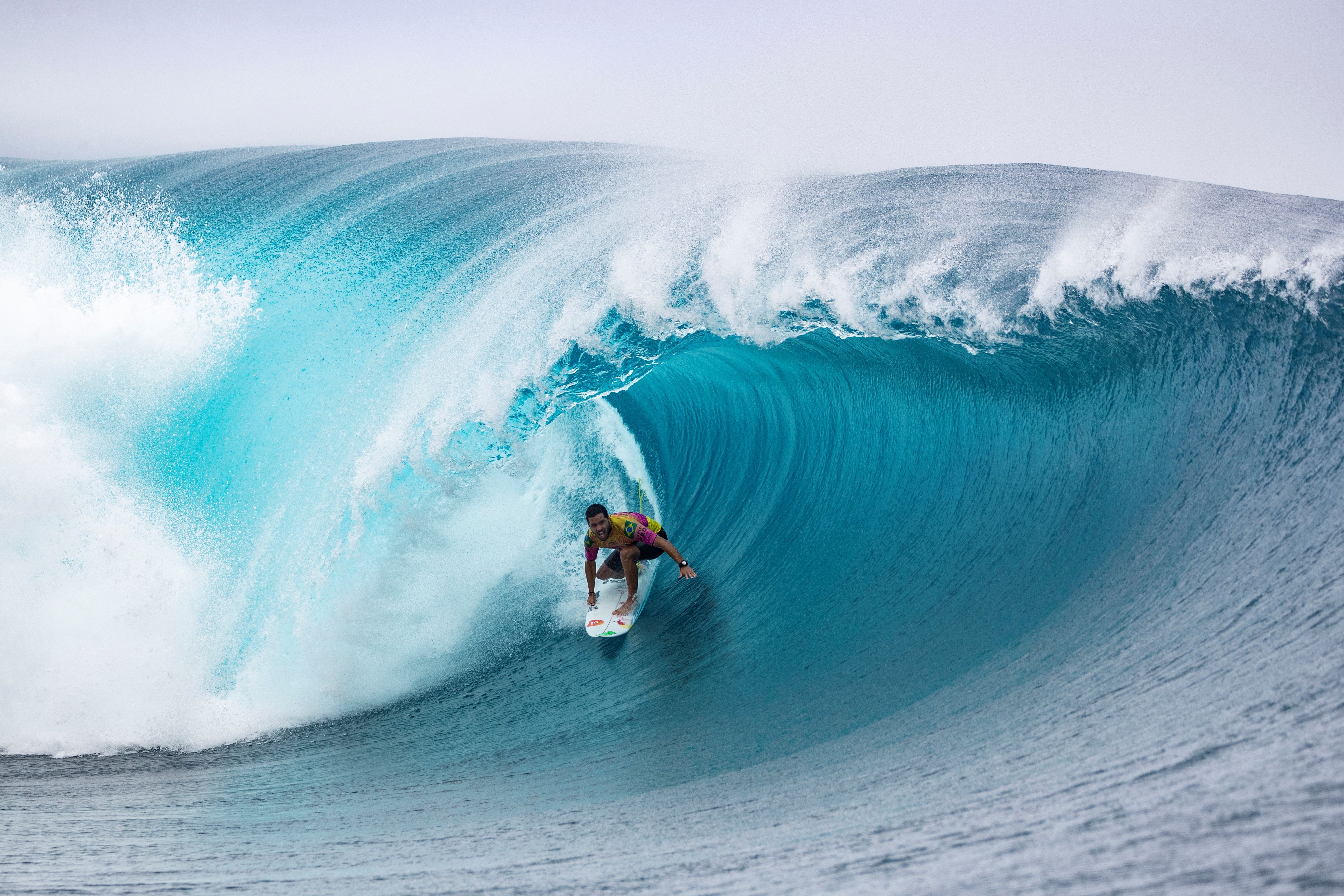 Photo: Brian Bielmann/AFP/Getty Images
TEAHUPO'O, TAHITI — The 2019 Tahiti Pro, stop No. 7 on the World Surf League Men's Championship Tour, concluded on Sunday. The photos taken by Brian Bielmann — from both above and below the water — are absolutely breathtaking.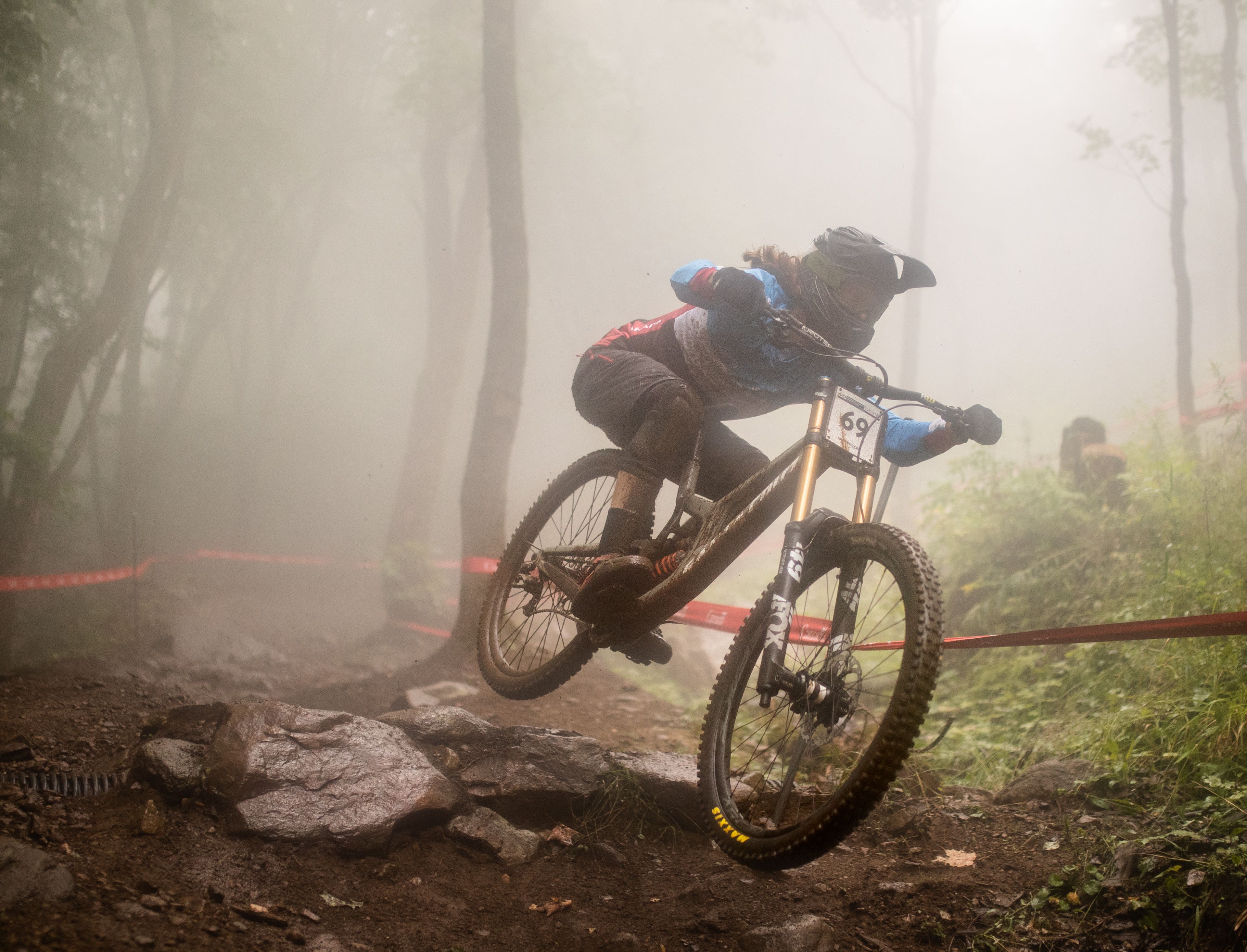 Photo: Dustin Satloff/Getty Images
BEAUPRE, CANADA — The UCI Mountain Bike World Championships took place this weekend at Mont-Saint-Anne, a ski resort in eastern Canada. Found some highlights: here are the men and here are the women.
See you tomorrow,
Kendall "Seriously, thank you for all the support" Baker
Trivia answer: Steve Spurrier (Florida and South Carolina) and Paul "Bear" Bryant (Alabama and Kentucky)