👋 Good morning! Let's sports.
Today's word count: 1,198 (~4 mins)
1 big thing: 🧠 Wizards rework front office to form "brain trust"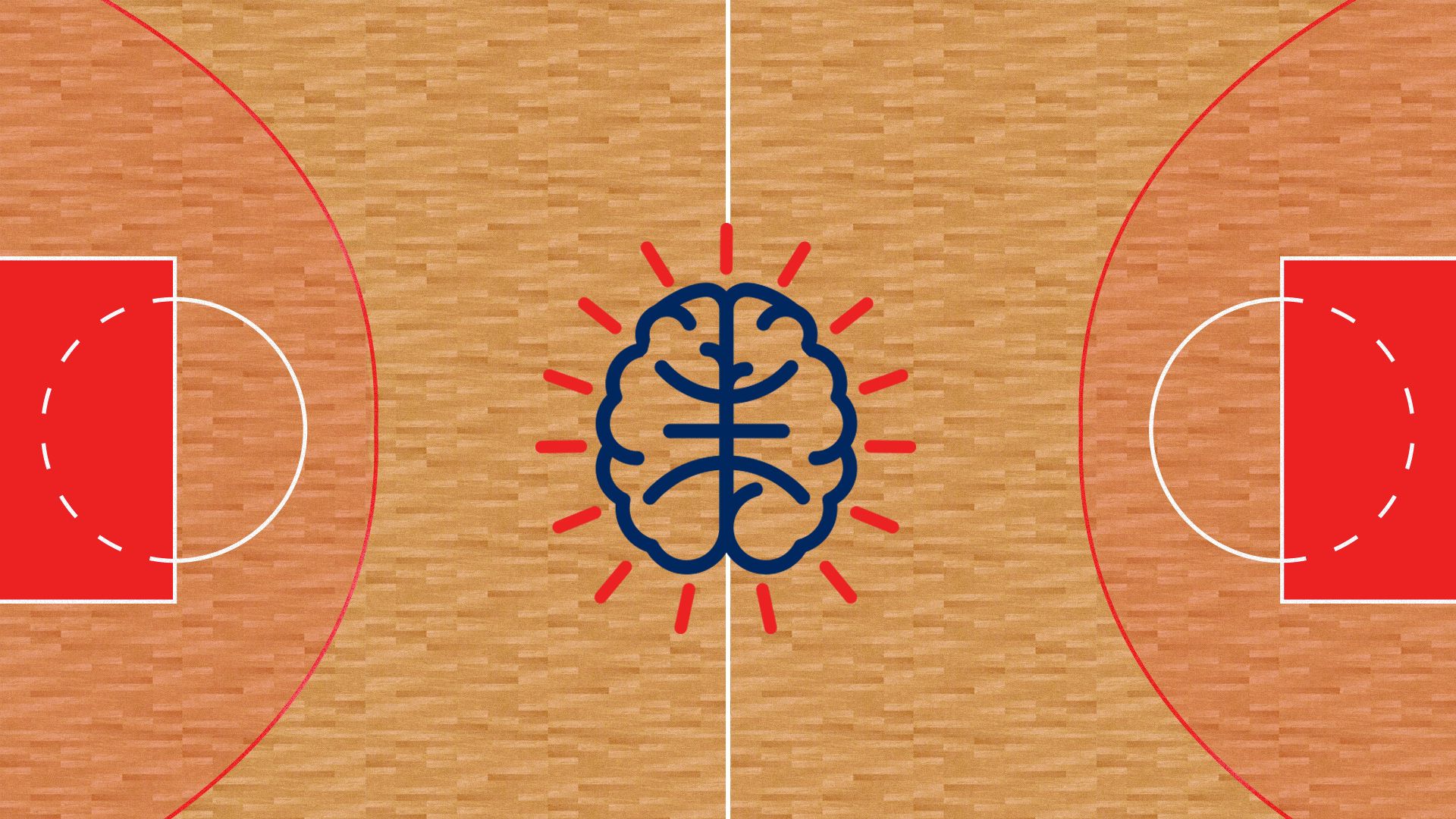 Earlier this week, Washington Wizards owner Ted Leonsis unveiled a reimagined front-office structure called Monumental Basketball.
What's new: Instead of going the traditional route and hiring one Wizards general manager, Leonsis hired three additional people with vastly different backgrounds to serve as peers — each with distinct areas of focus.
The brain trust:
Tommy Sheppard, GM: The longtime Wizards executive recently promoted to GM will lead the day-to-day operations and focus on basketball — things like roster construction, analytics, the draft, free agency, scouting and coaching.
Sashi Brown, chief planning and operations officer: The former Cleveland Browns VP is often compared to Sam Hinkie (played the long game and hoarded draft picks, with team now benefitting). His areas of focus: technology, finance and research.
Daniel Medina, chief of athlete care & performance: Medina, who has spent the bulk of his career in European soccer, will specialize in wellness (strength and conditioning, mental health, nutrition and physical therapy).
John Thompson III, VP of player development and engagement: The former Georgetown coach will be tasked with creating a support system for players that will provide development and growth opportunities in things like financial services and post-career planning.
The big picture: Monumental Basketball gives off the impression of a forward-thinking vision. Whether it will actually produce results remains to be seen, but in the interim, I do think it points to two larger trends in both sports and society.
1. A commitment to diversity: "The only way you can get [a] competitive advantage is to try to get that added value from diversity," Leonsis told USA Today's Jeff Zillgitt.
"We always [talk about] diversity and we misinterpret it just as skin color or gender and diversity is really about different voices, different ideas and different experiences."
2. A desire for fresh, new ideas: During his time in Cleveland, Sashi Brown worked alongside Paul DePodesta, a longtime baseball executive of "Moneyball" fame who is now the Browns' chief strategy officer.
Now, it's Brown's turn to serve the same function DePodesta did — to bring his ideas from a different sport to a team looking for a fresh perspective.
Prediction: Unless Brown's time in Washington is a complete disaster, I could see transitions like this becoming far more common. Ultimately, most front office roles are about decision-making and understanding how to assess risk — a skill that is easily transferable.
2. 🏀 Why the MLB trade deadline has been so quiet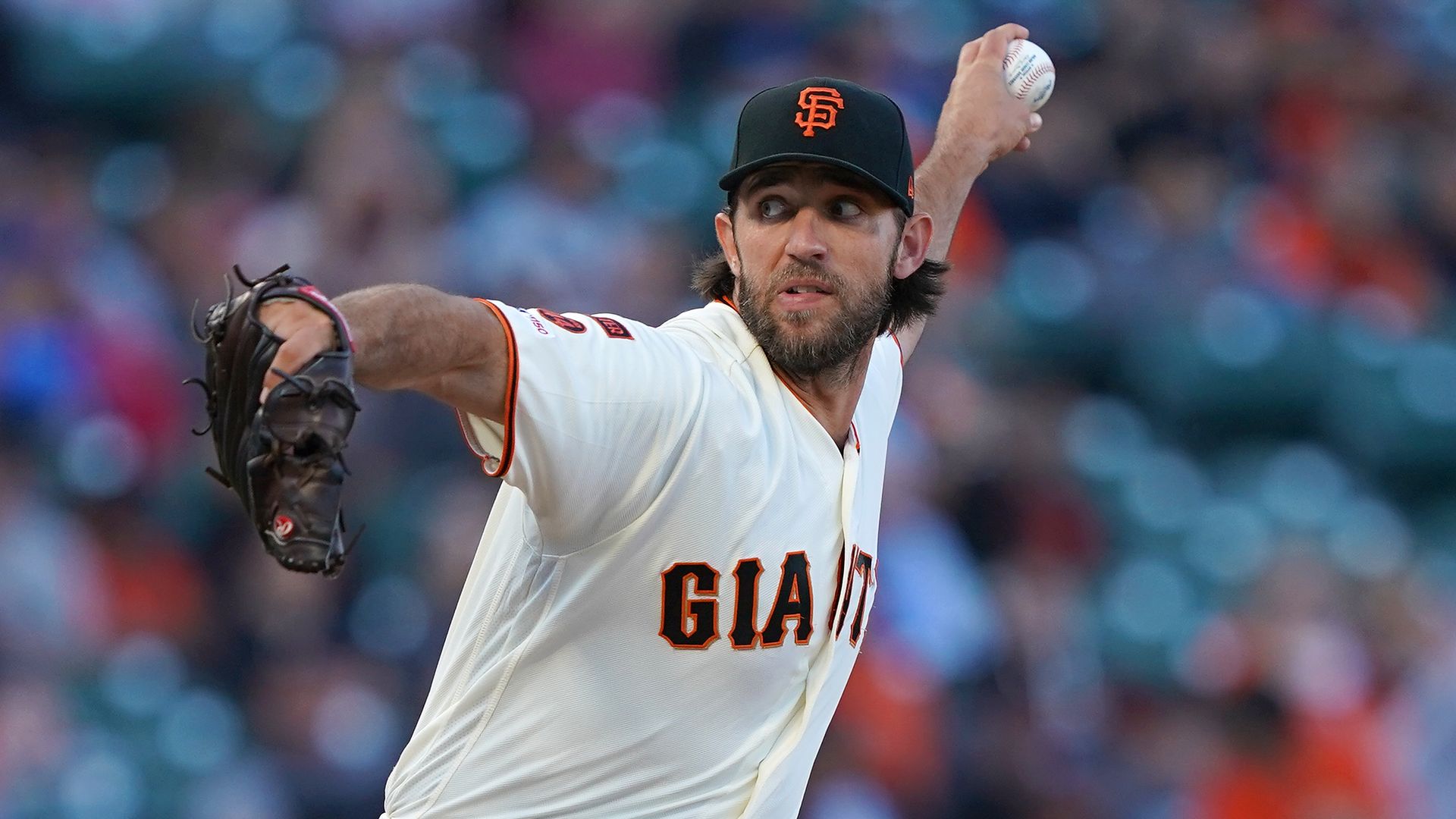 Four months ago, Major League Baseball announced that it was eliminating the Aug. 31 waiver deadline, which had essentially allowed teams to make trades for a whole month after the initial July 31 trade deadline (in short, it made no sense).
Why it matters: This change was meant to introduce a sense of urgency and lead to more trade activity throughout July, as front offices no longer have the luxury of waiting another month to assess the landscape.
Newsflash: With less than a week to go, this year's trade deadline has been shockingly quiet.
What's happening: More teams than usual feel like they have a glimmer of hope this season, which has blurred the line between "buyers" (contending teams looking to improve) and "sellers" (non-contending teams looking to sell off assets).
12 of the 15 National League teams are on pace to win between 74 and 86 games; and realistically, only seven teams are truly out of it: Blue Jays, Orioles, White Sox, Royals, Tigers, Mariners and Marlins.
The bottom line: "The lack of clear sellers has emboldened them to ask for strong returns. Buyers are waiting for prices to come down, fearful of overpaying," writes ESPN's Jeff Passan.
"Grinding it to a halt even more is that some of the best available players are not slated to hit free agency this winter. It's quite the security blanket: Sellers can compare offers now to what they believe they can get this offseason and hold out for the right package."
Go deeper:
3. ⛳️ Players still adjusting to golf's new schedule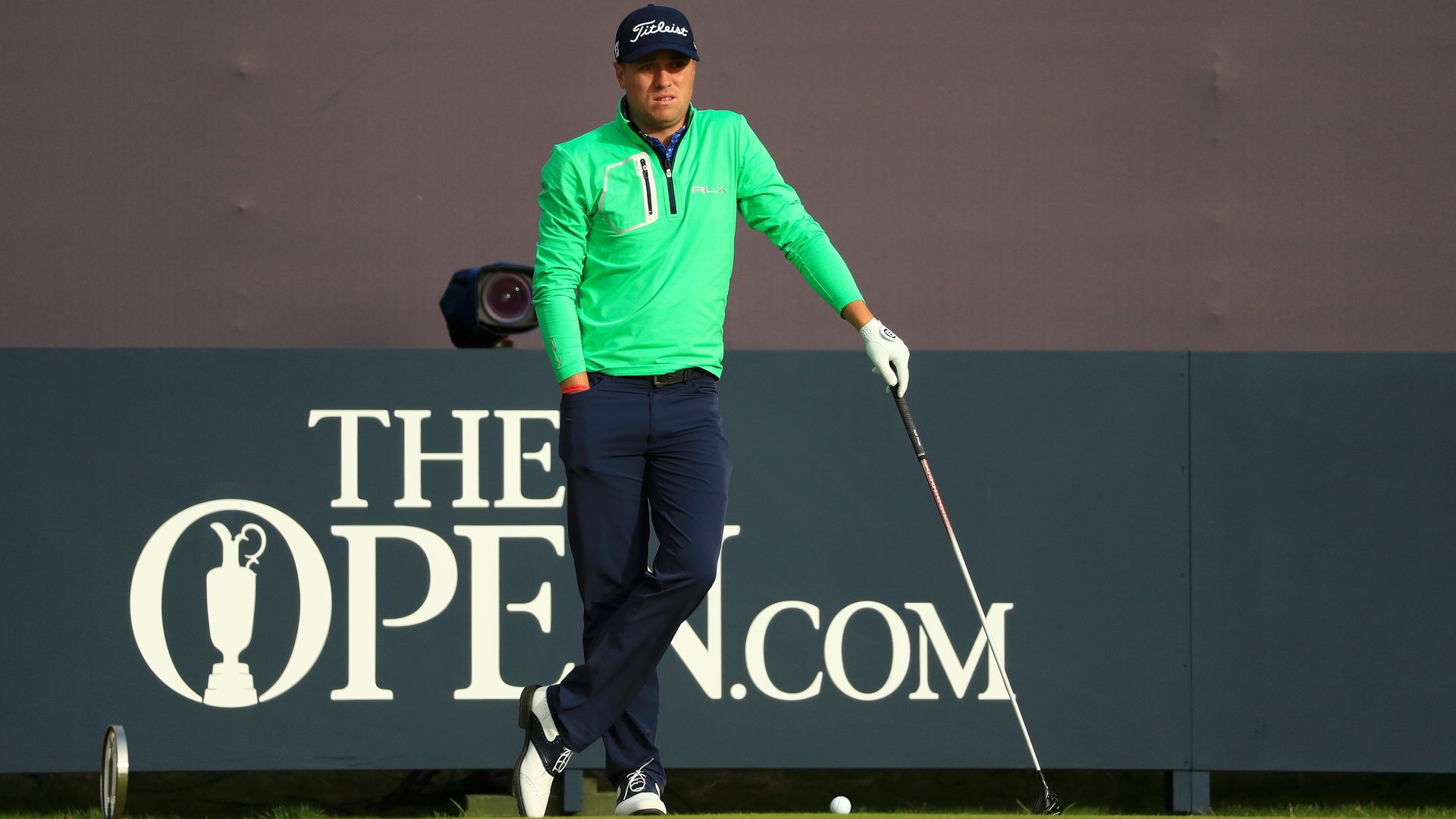 Last weekend's British Open marked an earlier-than-usual conclusion to golf's major championship season, which saw the PGA Championship move from August to May this year.
Why it matters: The schedule change was a business decision by the PGA Tour to ensure that the FedEx Cup playoffs wrapped up before the start of the NFL season. (It's hard to maintain viewership once football comes back, ya know?)
What they're saying: So far, players aren't loving the major-a-month schedule, which feels "too condensed," Justin Rose told WSJ (subscription).
"I really do think it's going to take everybody two to three years to find their groove. Before this year, I would say you could probably get 40 or 50 guys in a room and they could tell you their schedule before the season even started."
— Justin Thomas, the 2017 PGA champion, tells WSJ
P.S. ... Next year will bring another twist, with many players expected to compete in the Olympics.
4. 🏈 NFL's highest-paid players at each position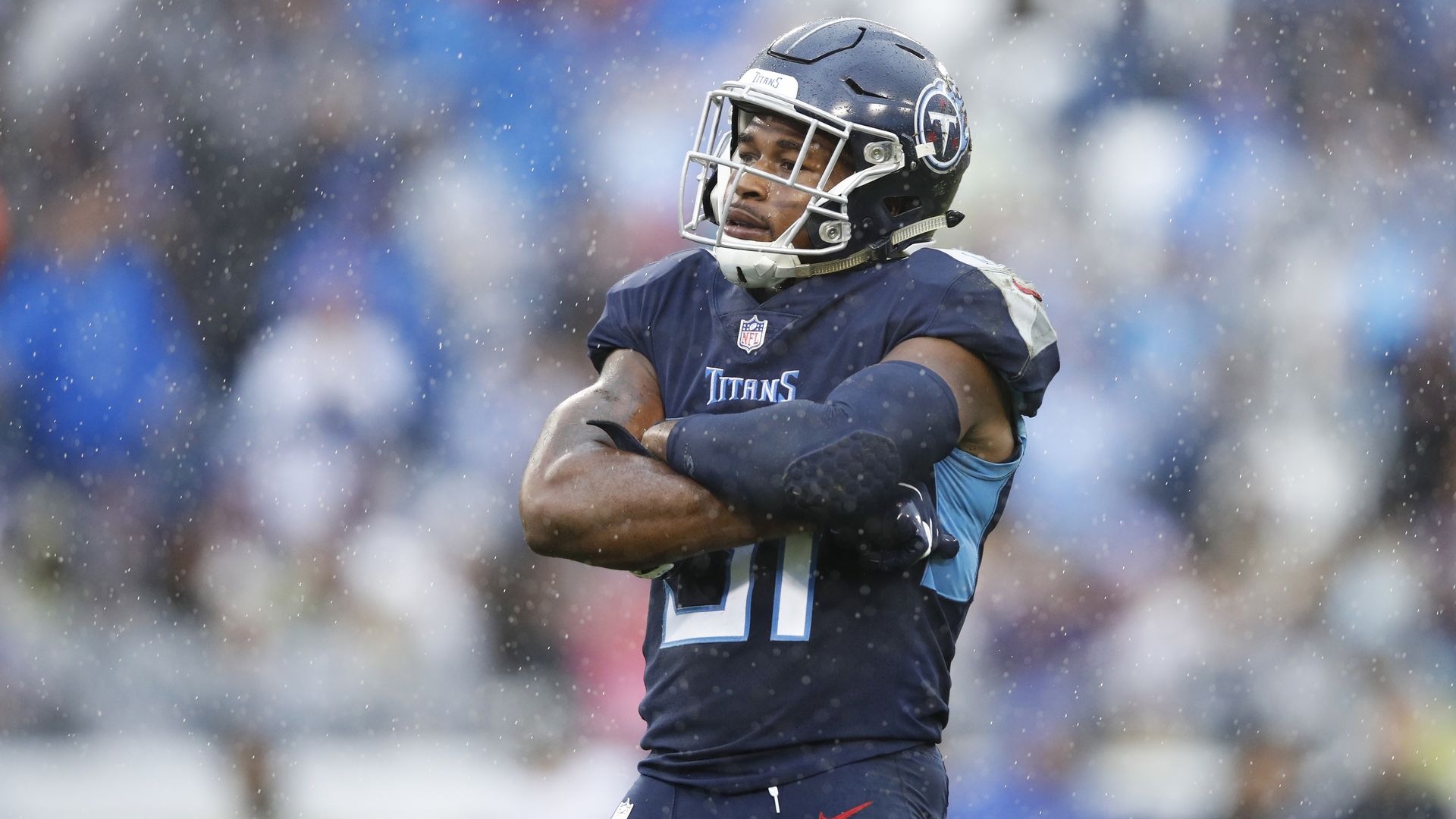 Kevin Byard has agreed to a five-year, $70.5 million deal with the Titans, making him the highest-paid safety in NFL history.
Go deeper: Here are the top earners by average annual value (AAV) at every position, per Spotrac:
QB: Russell Wilson, Seahawks ($35m AAV)
Age: 30
Draft: Round 3, Pick 75 (Wisconsin)
RB: Todd Gurley, Rams ($14.4m)
Age: 24
Draft: Round 1, Pick 10 (Georgia)
WR: Odell Beckham Jr., Browns ($18m)
Age: 26
Draft: Round 1, Pick 12 (LSU)
TE: Jimmy Graham, Packers ($10m)
Age: 32
Draft: Round 3, Pick 95 (Miami)
OL: Trent Brown, Raiders ($16.5m)
Age: 26
Draft: Round 7, Pick 244 (Florida)
DL: Aaron Donald, Rams ($22.5m)
Age: 28
Draft: Round 1, Pick 13 (Pitt)
LB: Khalil Mack, Bears ($23.5m)
Age: 28
Draft: Round 1, Pick 5 (Buffalo)
CB: Xavien Howard, Dolphins ($15.1m)
Age: 26
Draft: Round 2, Pick 38 (Baylor)
S: Kevin Byard, Titans ($14.1m)
Age: 25
Draft: Round 3, Pick 64 (Middle Tennessee)
5. Quick hitters
🏀 NBA: "Kyle Guy ended his college career at Virginia on top ... Now the second-round pick is back to square one in the pros, fighting for a roster spot with the Sacramento Kings — and a much-needed paycheck." (The Ringer)
🏊‍♂️ Swimming: Michael Phelps was just 15 when he first set the world record in the 200 butterfly and nobody was able to top him for 18 years … until yesterday, when 19-year-old Hungarian Kristof Malik shattered Phelps' best time.
🚲 Tour de France: Two key riders were kicked out of the Tour de France for "acts of violence" after pushing and shoving each other mid-race. P.S. ... Preview today's stage.
6. July 25, 1992: 🇪🇸 The 25th Olympic Games commence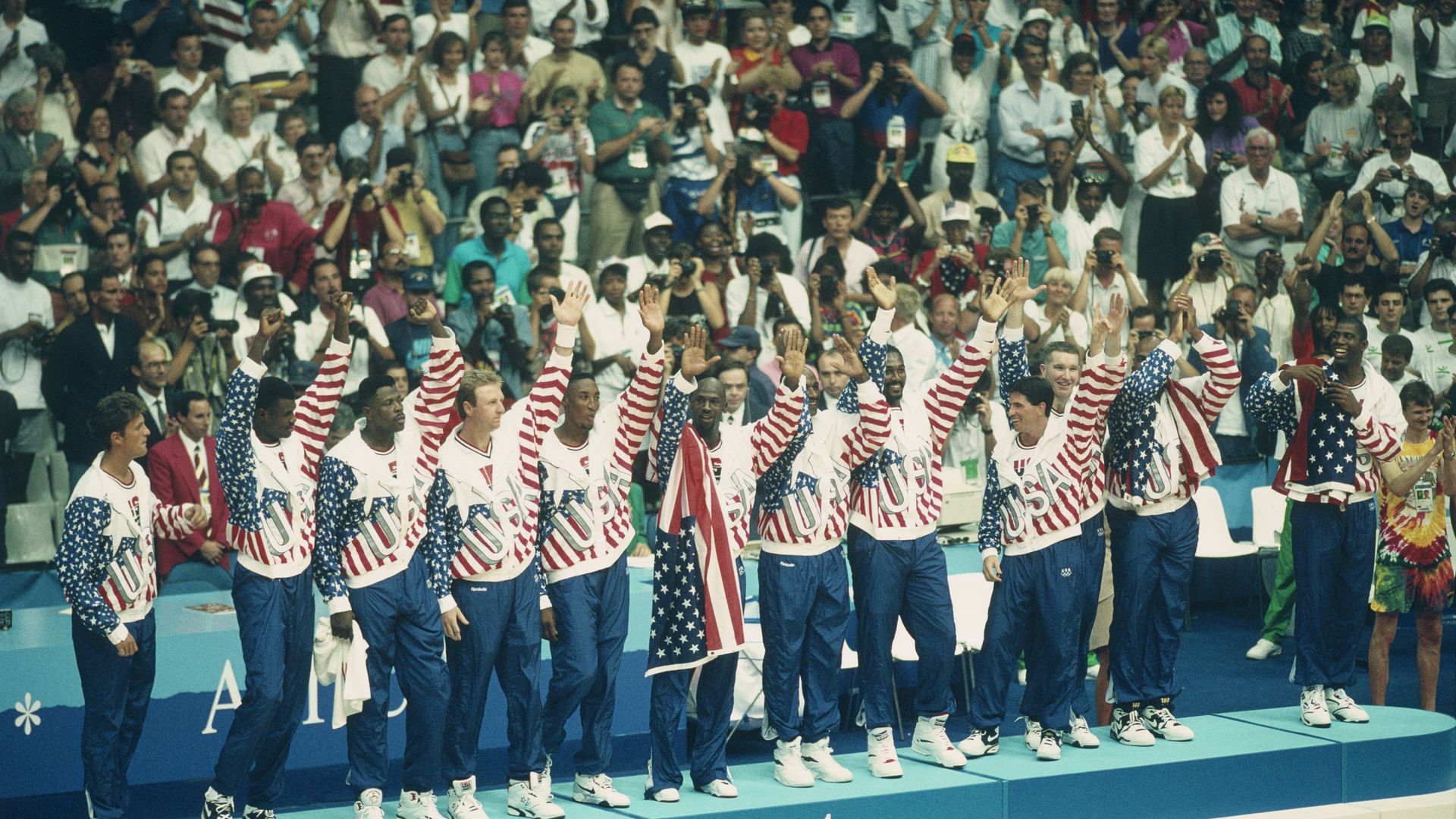 27 years ago today, the 25th Olympic Games opened up in Barcelona, featuring 169 countries participating in 257 events across 25 sports.
The highlight: The IOC allowed NBA players to participate for the first time, leading to the creation of the "Dream Team." The superstar-laden squad destroyed opponents by an average of 44 points and quickly became a global sensation.
"I look to my right, there's Michael Jordan. I look to my left, there's Charles Barkley or Larry Bird. I didn't know who to throw the ball to."
— Magic Johnson,
per the Chicago Sun Times
Go deeper:
7. ⚾️ MLB trivia
Gleyber Torres is the third player in Yankees history with multiple 20-homer seasons through their age-22 campaigns.
Question: Who are the other two?
Hint: They were teammates for one season.
Answer at the bottom.
8. The Ocho: 🥅 Air Hockey World Championship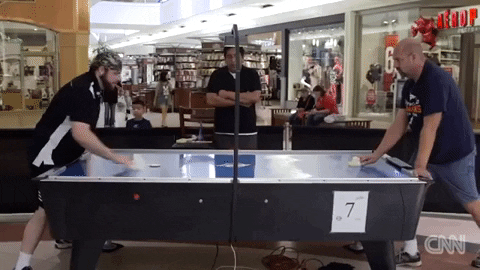 According to the Air Hockey Players Association, there are 24 professional air hockey players in the world, and just 10 of them are considered "masters."
One of those masters is 30-year-old Justin Flores, a Texas native now living in New York. Flores recently brought on a student, Liz Cash, who he believes can be the best women's air hockey player in the world.
They train together at one of the few New York sports bars with an original-sized Dynamo air hockey table and will be traveling to the Air Hockey World Championship this weekend in Colorado Springs. This is their story.
P.S. ... A few years ago, 17-year-old Colin Cummings became the youngest air hockey champion ever.
See you tomorrow,
Kendall "Almost Friday" Baker
Trivia answer: Mickey Mantle and Joe DiMaggio (played together in 1951)