Axios Sports
February 03, 2022
👋 Good morning! The Beijing opening ceremony is tomorrow and the Super Bowl is 10 days away. Exciting times ahead.
Today's word count: 1,829 words (7 minutes).
Let's sports...
1 big thing: 🏈 The Rooney Rule failed
The NFL's Rooney Rule, which requires teams to interview minority candidates for head coaching jobs, was embraced far outside the league after being instituted in 2003, Axios' Emily Peck and I write.
Why it matters: The rule is frequently criticized as a sham, and a lawsuit filed against the NFL on Tuesday by former Dolphins head coach Brian Flores says the same — with explosive details to bolster the claim.
Details: Flores, who is Black, was interviewed for the Giants' head coaching job after the team decided to hire a white candidate (also named Brian), the suit alleges, citing texts from Bill Belichick.
When Flores showed up to interview for the Broncos job in 2019, he claims John Elway, the team's general manager, was hungover and didn't seem serious about the process.
The NFL, Dolphins and Broncos denied Flores' claims, and the Giants say Flores was in the running for the job "until the eleventh hour."
What he's saying: "I think we are at a fork in the road," said Flores, the son of Honduran immigrants. "We are either going to keep it the way it is or ... [change] the hearts and minds of those who make [hiring] decisions."
By the numbers: Roughly three out of four NFL players are non-white, but just three active head coaches are people of color: Mike Tomlin, Ron Rivera and Robert Saleh.
Only once in NFL history has a team replaced a Black head coach with another Black man: Jim Caldwell succeeded Tony Dungy in Indianapolis when he retired in 2009.
The NFL has zero Black owners and just two owners of color, one of whom is a co-owner with her husband.
The big picture: The Rooney Rule was adopted by big, well-known companies like Facebook and Amazon. But there's no quick fix when it comes to diversity, and many have since embraced new practices that set more specific goals.
"The Rooney Rule obviously didn't work, though people still use it as a rule of thumb," said Stefanie Johnson, a business professor whose 2016 research revealed that on its own the rule didn't translate into hiring women or men of color.
The upper echelons of corporate America, like the NFL, also look remarkably white and male; there have been only 19 Black CEOs in the 67-year history of the Fortune 500.
Between the lines: In addition to changing how coaches are hired, Flores' lawsuit could also change how teams are bought and sold — and may even put a new one in play, Axios' Dan Primack notes.
The lawsuit proposes ensuring diversity of ownership by "creating and funding a committee dedicated to sourcing Black investors to take majority ownership stakes in NFL teams."
Flores' suit could be the catalyst that forces the league to relax its ownership rules, which contain more barriers to entry than any other major sports league.
What to watch: The Broncos are officially up for sale, and the Dolphins could be next if owner Stephen Ross is proven to have offered Flores extra cash to throw games, as the lawsuit alleges. Ross denies this.
Emily co-authors our Axios Markets newsletter, which pairs nicely with sports in the morning. Sign up.
2. ⛰ Mount Rushmore: Brady, MJ, Gretzky, Ali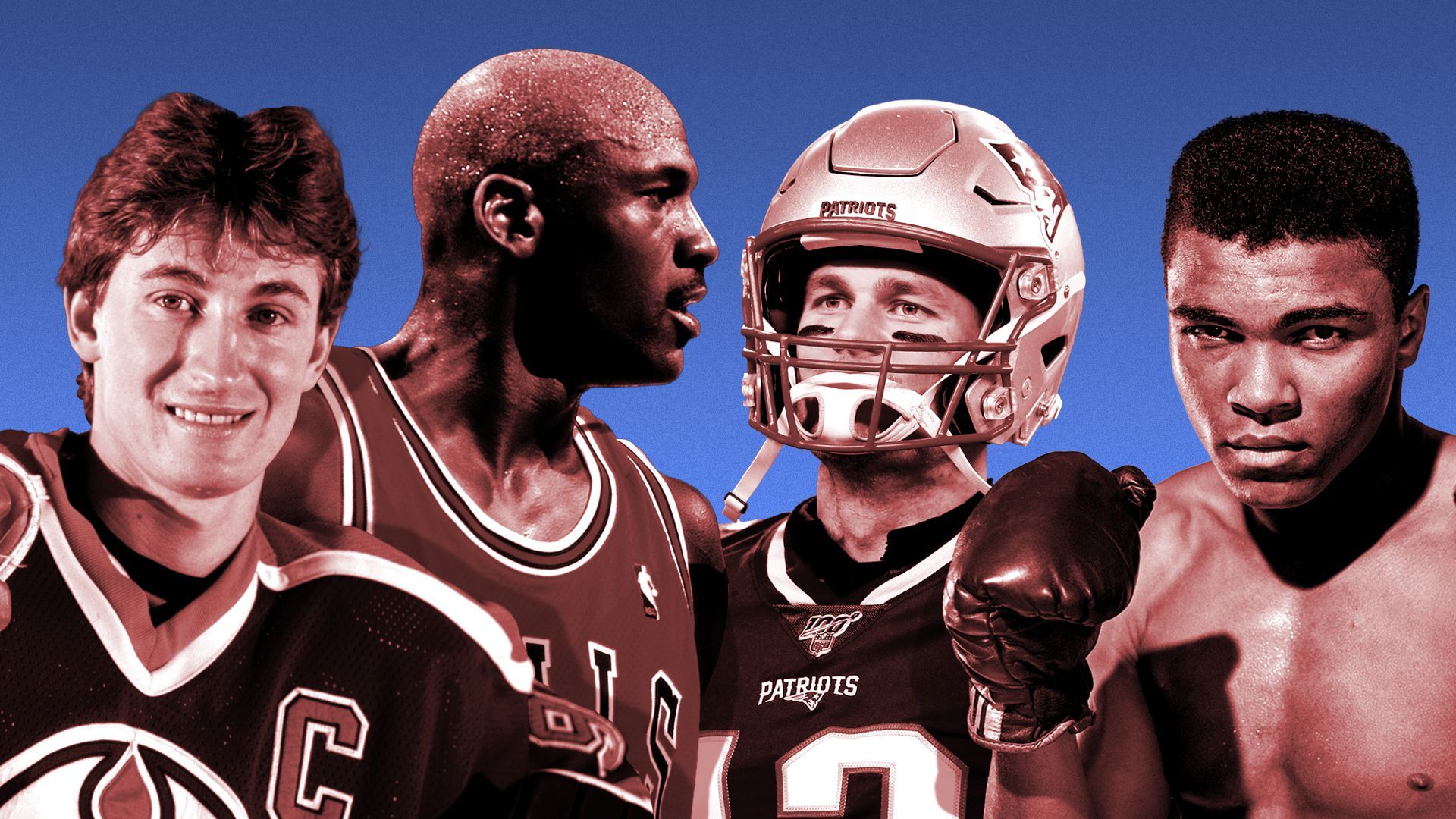 Ladies and gentlemen, I proudly present the Mount Rushmore of North American sports, according to you (~3,000 ballots):
🏈 Tom Brady (71.9% of ballots)
🏀 Michael Jordan (69%)
🏒 Wayne Gretzky (37%)
🥊 Muhammad Ali (34.1%)
Honorable mentions: Tiger Woods (32.9%), Babe Ruth (31.6%), Serena Williams (18.9%), Michael Phelps (14.9%), Jackie Robinson (11.4%), Hank Aaron (8.6%), Bill Russell (8.4%), Simone Biles (6.8%), Jesse Owens (6.4%), Jack Nicklaus (5.4%), Jim Thorpe (5%), LeBron James (4.6%).
My thought bubble: Such a fascinating question. Ultimately, it seems the distance between a sports' GOAT and his/her in-sport peers matters most. Woods probably makes it if Nicklaus was never born; maybe Jordan falls off in the future if James wins a few more titles.
3. 💵 Snapshot: Women's sports rising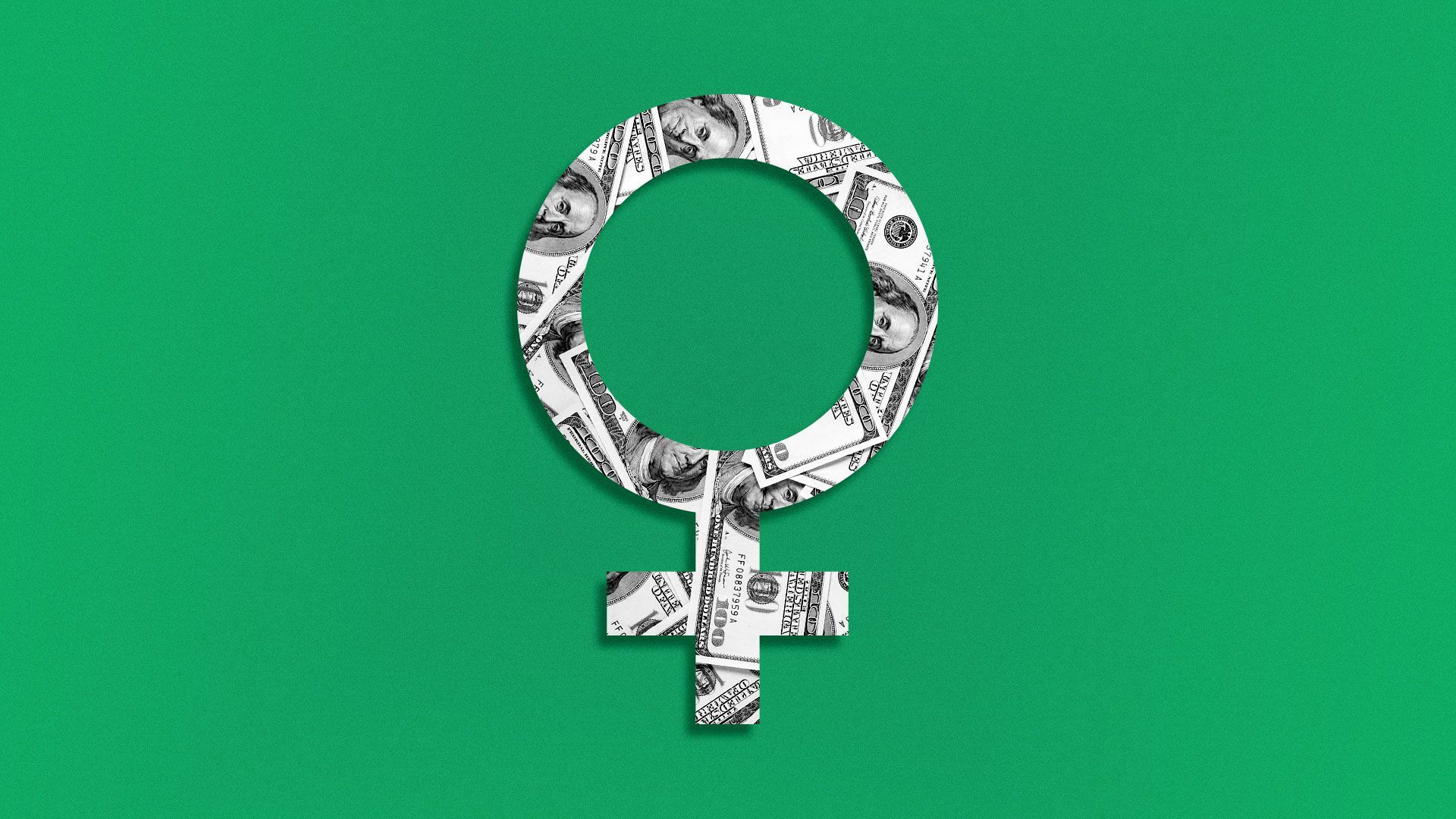 Wednesday was National Girls and Women in Sports Day, and with the 50th anniversary of Title IX coming up later this year, it was a momentous one, Axios' Jeff Tracy writes.
State of play: Though the investment gap between men's and women's sports remains wide, the past few weeks have provided plenty of reasons for optimism.
The WNBA just raised $75 million in a bid to revamp its business model as players call for expansion, higher salaries and better benefits. It's the first time the league has raised money from investors.
The NWSL on Tuesday approved its first ever CBA, a monumental step. The very next day, 2021 rookie of the year Trinity Rodman became the league's highest-paid player ever (four years, $1.1M).
Athletes Unlimited added basketball to its growing list of sports and began play last week with 44 players, including 11 from the WNBA.
The Women's Sports Network will launch this summer as a first-of-its-kind 24/7 channel. "The audience is just too big to be underserved," WSN advisory board member Carol Stiff tells Axios.
The Barcelona-Real Madrid Champions League quarterfinal on March 30 will be the most-attended women's club soccer match ever after Barça sold out Camp Nou (85,000 tickets) in three days.
EA Sports last week added 10 women's hockey teams to "NHL 22," marking the first time players can select a women's team in the game.
The USGA is nearly doubling the LPGA U.S. Women's Open purse to $10 million.
The Premier Hockey Federation, flush with a $25 million investment from its board of governors, more than doubled its salary cap and will add two teams.
Perfect Game, which has organized youth baseball camps for decades, is adding a softball program.
4. ⚡️ Lightning round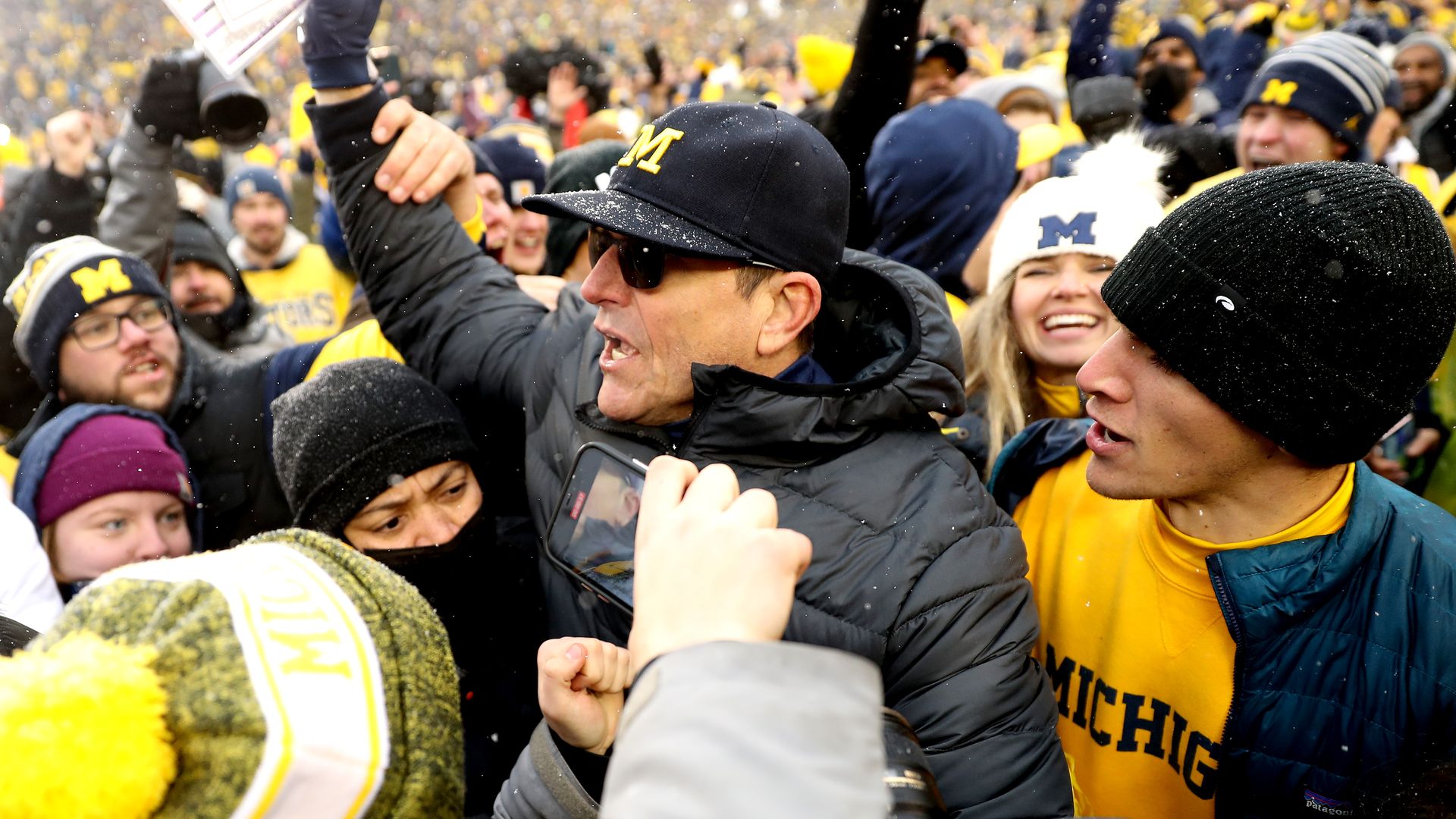 🏈 Harbaugh stays: Despite interviewing with the Vikings on Wednesday, Jim Harbaugh has informed Michigan that he'll return for the 2022 season, ESPN reports.
🎓 NCAA rebounds: NCAA revenue, which took a beating in 2020 due to the pandemic, rebounded to $1.15 billion last year — $30 million more than in 2019.
🏒 Ovi tests positive: Alex Ovechkin will miss this weekend's All-Star festivities after testing positive for COVID-19. The Capitals' star had been voted in as captain of the Metropolitan Division team.
🏈 Good read: The 2022 NFL QB commitment index (Danny Heifetz, The Ringer)
"Who is really committed to whom this offseason? And which teams and QBs are single and ready to mingle?"
5. 🏈 Aggies sign best class ever
Texas A&M ended National Signing Day with the best recruiting class in college football history, Jeff writes.
Driving the news: The Aggies added five-star DE Shemar Stewart and four-star S Jacoby Mathews on Wednesday, nudging them past Alabama's 2021 class for the highest-ranked ever, per 247Sports.
Wild stat: A&M signed seven of the 34 five-star recruits in this year's class.
Top 10 classes: Alabama wasn't far behind with the sixth-best class ever, followed by Georgia, Ohio State, Texas, Penn State, Notre Dame, Oklahoma, Michigan and UNC.
Why it matters: Seven of the 10 best classes in history have won or played for a national championship within four years of signing — and every No. 1 class from 2011-20 made the national title game.
So expectations will be sky high for Texas A&M, which hasn't won a national championship since 1939 or a conference title since 1998.
Simply put, it's natty or bust for Jimbo Fisher and the Aggies.
Go deeper: Winners and losers from National Signing Day (SI)
6. 🇺🇸 Team USA spotlight: Nathan Chen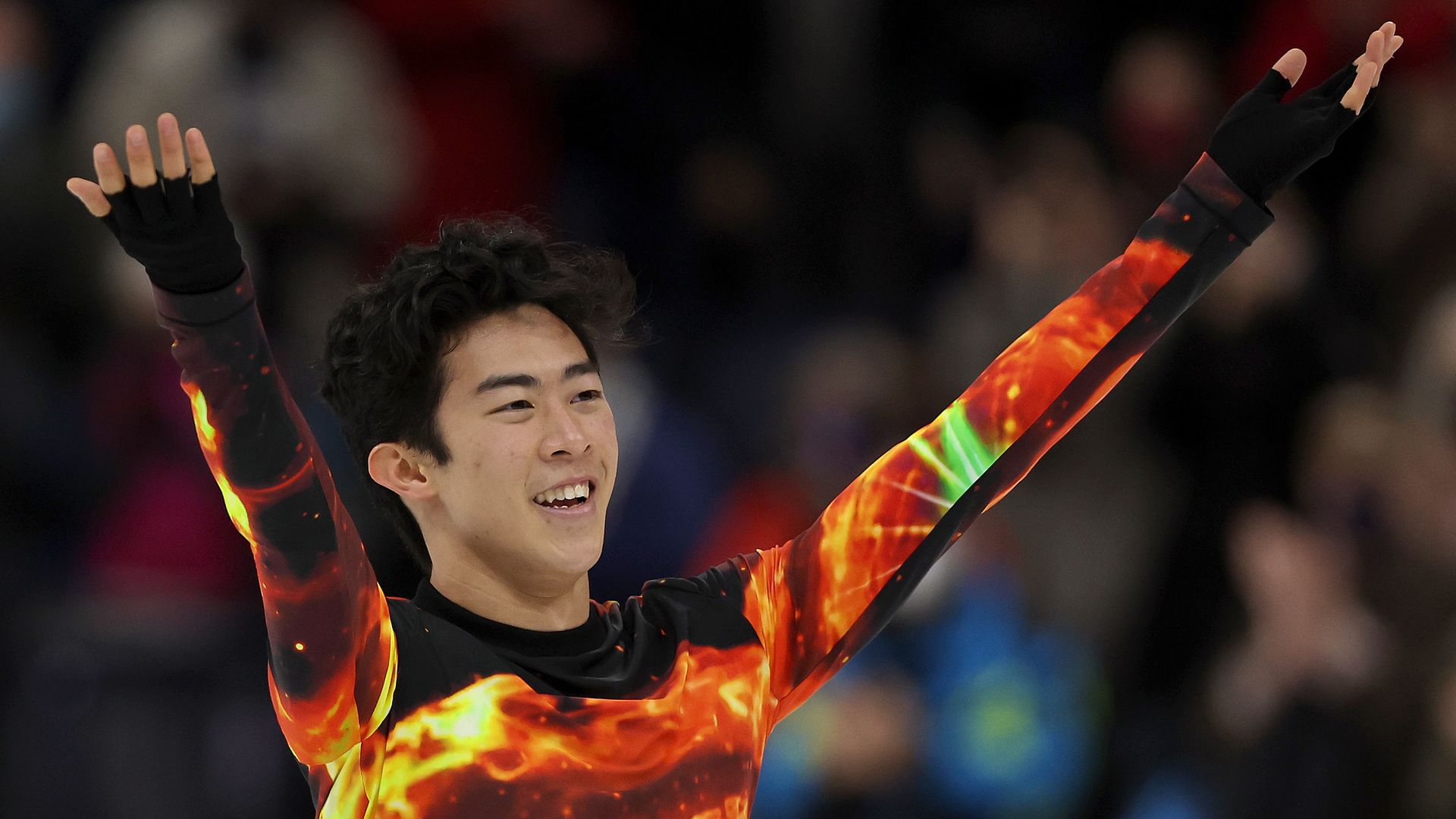 In the lead-up to the Beijing Winter Olympics (Feb. 4–20), we're profiling 10 members of Team USA.
The Olympian: Chen (aka "Quad King") won bronze in the 2018 Olympics team event, but a poor showing in singles left him off the podium. He's heading to Beijing with an attitude adjustment:
"I was a kid," he told USA Today of 2018. "I didn't really have fun with it." But this time around, he's much more relaxed. "If I win, I win. If I don't, I don't," he told ESPN. "That mentality is much healthier."
Chen's on fire: He's won every World and U.S. National Championship since Pyeongchang, and has lost one event in that time (third place at Skate America last October).
The event: Whether in team or singles, Chen will be focused on two disciplines: short program (two minutes, 40 seconds) and free skate (four minutes, 30 seconds), which are both judged on flow and execution.
In singles, the top 24 of 30 skaters after short program advance to the free skate, and your final score is the aggregate of the two. In team, the top five of 10 teams advance to the free portion.
His biggest competition, without a doubt, is 27-year-old Yuzuru Hanyu of Japan, the two-time reigning gold medalist who could become the first skater to ever land a quadruple axel in competition.
📆 Tonight: Chen will take the ice tonight for his team event short program (8:55pm ET, NBC)
ICYMI: Emily Sweeney (luge); John Shuster (curling); Jessie Diggins (cross-country skiing); Alex Ferreira (freestyle skiing); Elana Meyers Taylor (bobsled); Shaun White (snowboarding); Erin Jackson (speed skating); Chloe Kim (snowboarding)
7. 🌎 The world in photos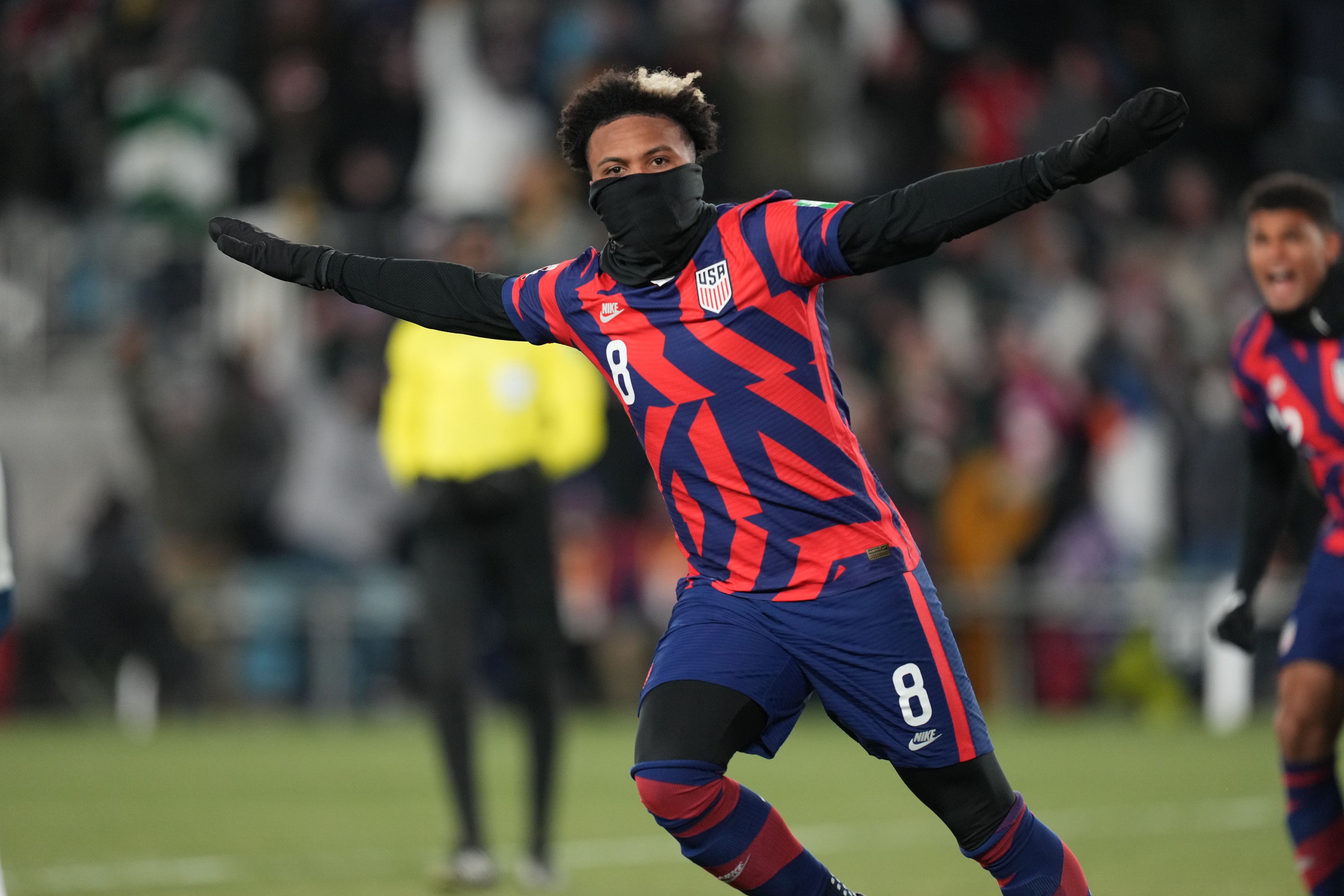 ST. PAUL, Minn. — A 3-0 win over Honduras in frigid conditions has the USMNT's World Cup qualifying campaign back on track. Weston McKennie, Walker Zimmerman and Christian Pulisic scored.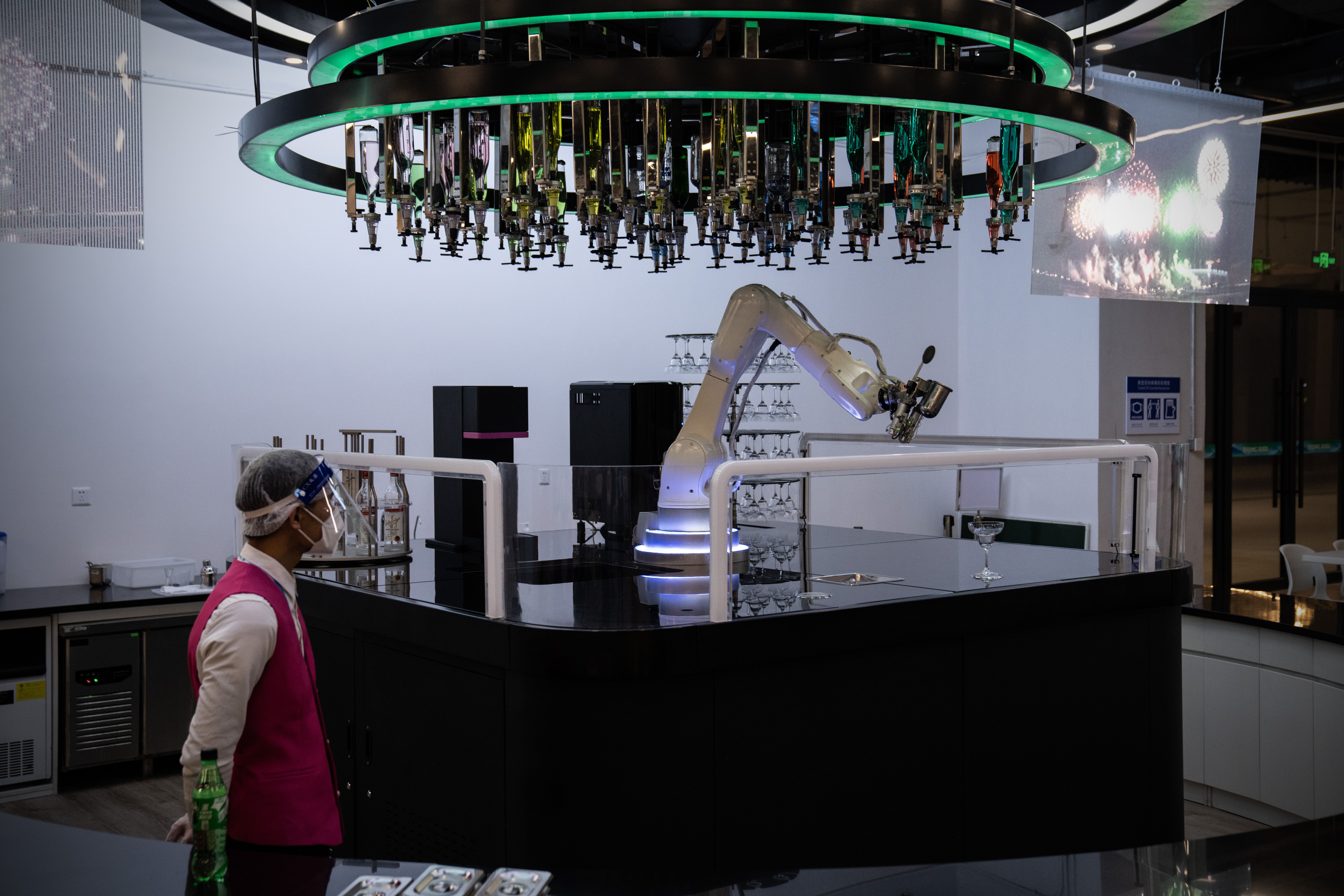 BEIJING — Here we have a robotic cocktail maker in the Main Media Center. That's right — robots will be serving drinks and delivering food throughout the Games.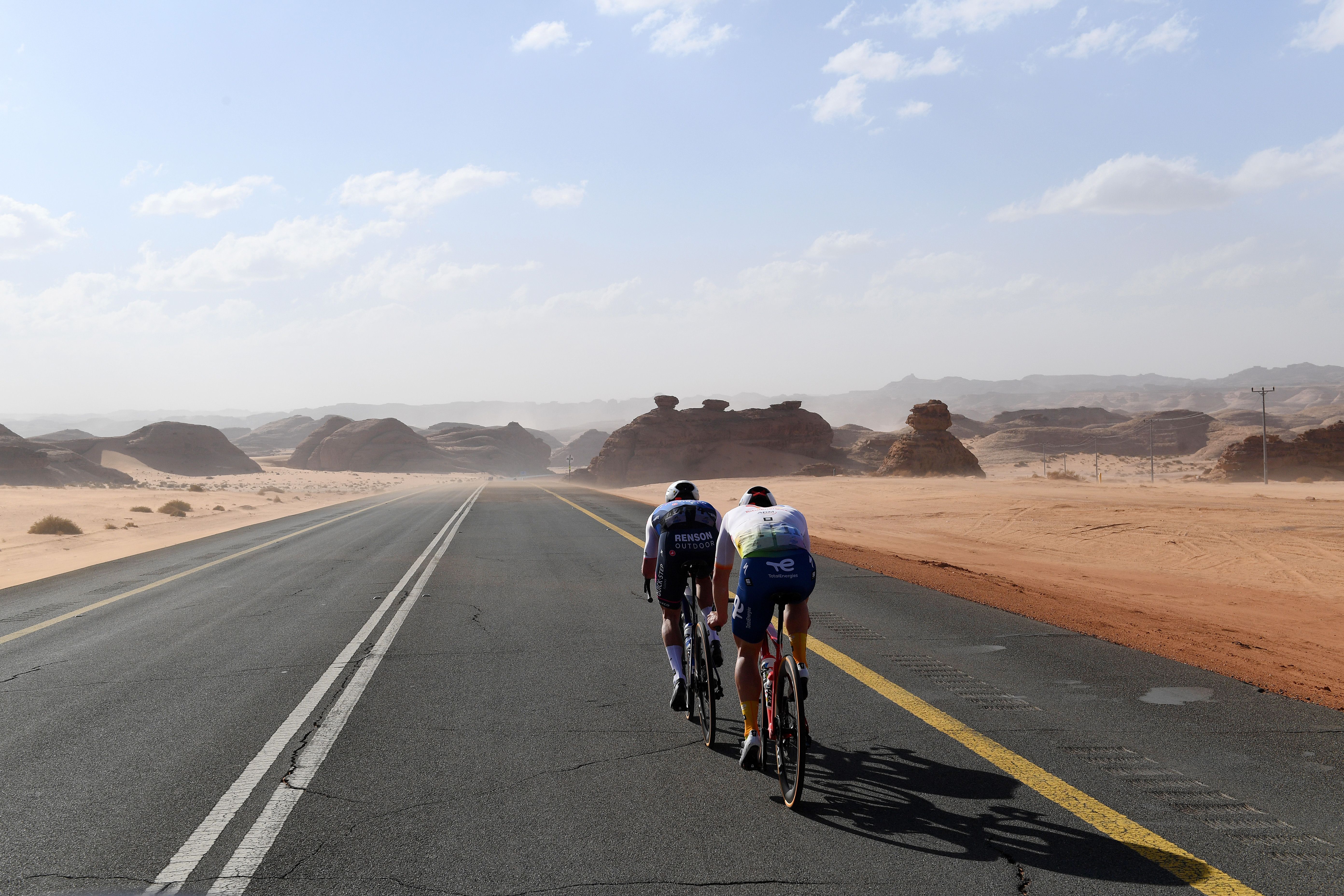 AL-ULA, Saudi Arabia — The 2022 Saudi Tour, the sixth edition of the road cycling stag race, is underway.
8. 📺 Watchlist: Battle for L.A.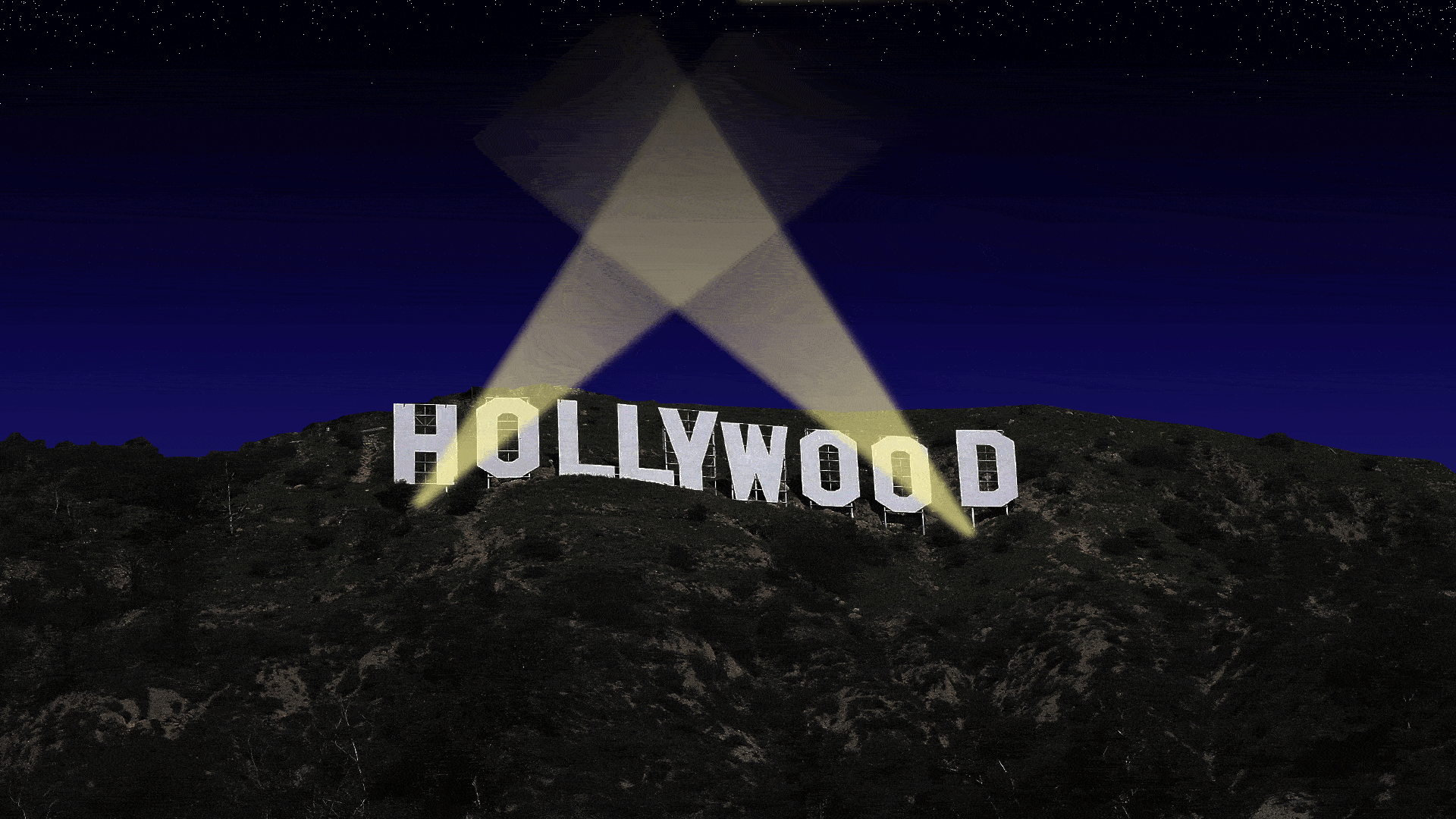 The Clippers play the Lakers tonight (10pm ET, TNT) in a battle of L.A. teams searching for ways to regain contender status.
The Clippers (26-27) knew they'd be without Kawhi Leonard (ACL) for most if not all of the season, but with Paul George (elbow) also out indefinitely, they've had to rely on role players.
The Lakers (25-27) are treading water thanks to injuries and the failed Russell Westbrook experiment. They're 6-10 without LeBron James, and he's questionable tonight (knee).
More to watch:
9. 🇸🇳 Africa trivia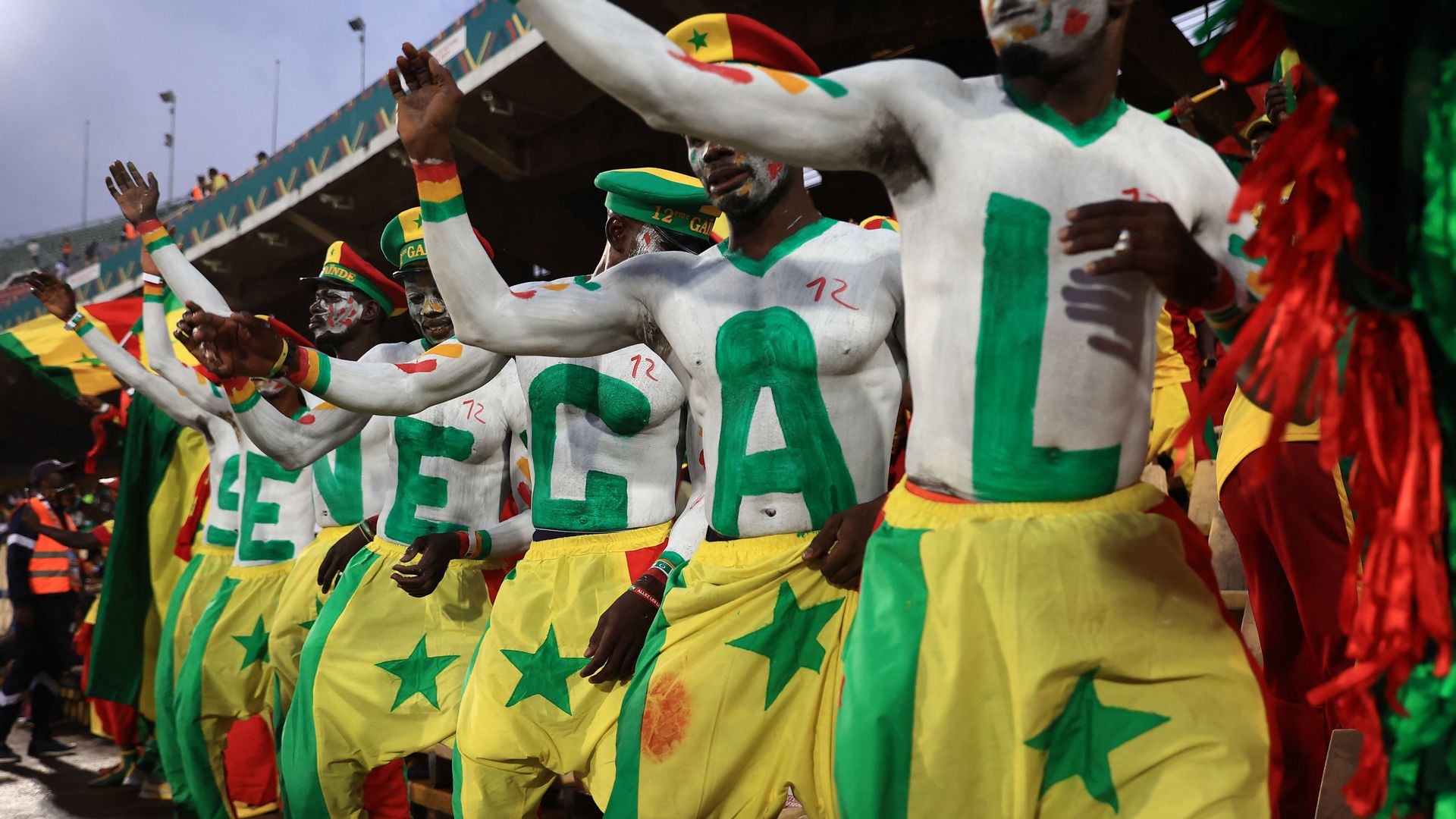 Senegal beat Burkina Faso, 3-1, on Wednesday to advance to the Africa Cup of Nations final.
Question: What's the official language of Senegal?
Hint: One of the world's most-spoken languages.
Answer at the bottom.
10. 🏀 Stat du jour: One away game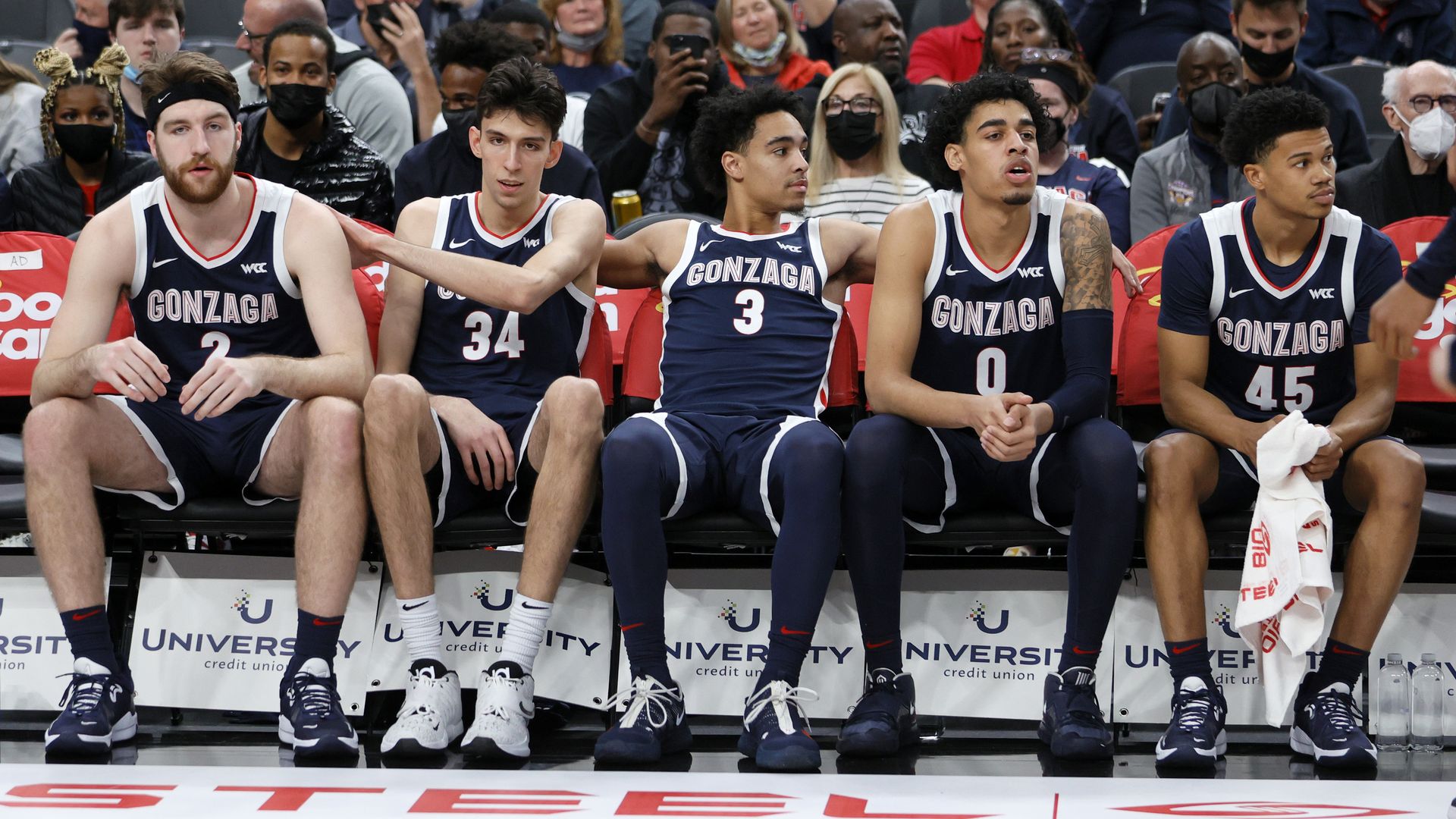 It's February, and Gonzaga's men's basketball team has played just one away game.
The backdrop: The No. 2-ranked Bulldogs (17-2) opened the season at mostly neutral sites, and a few conference away games have been postponed or canceled due to COVID-19 issues.
Talk tomorrow,
Kendall "Tiger got robbed" Baker
Trivia answer: French
🙏 Thanks for reading. Follow us on Twitter: @kendallbaker and @jeffreytracy. Tell your friends to sign up.