Axios Sports
September 14, 2022
👋 Good morning! Great day to be alive.
Today's word count: 1,456 words (5 minutes).
Let's sports...
1 big thing: 🌎 The great unifier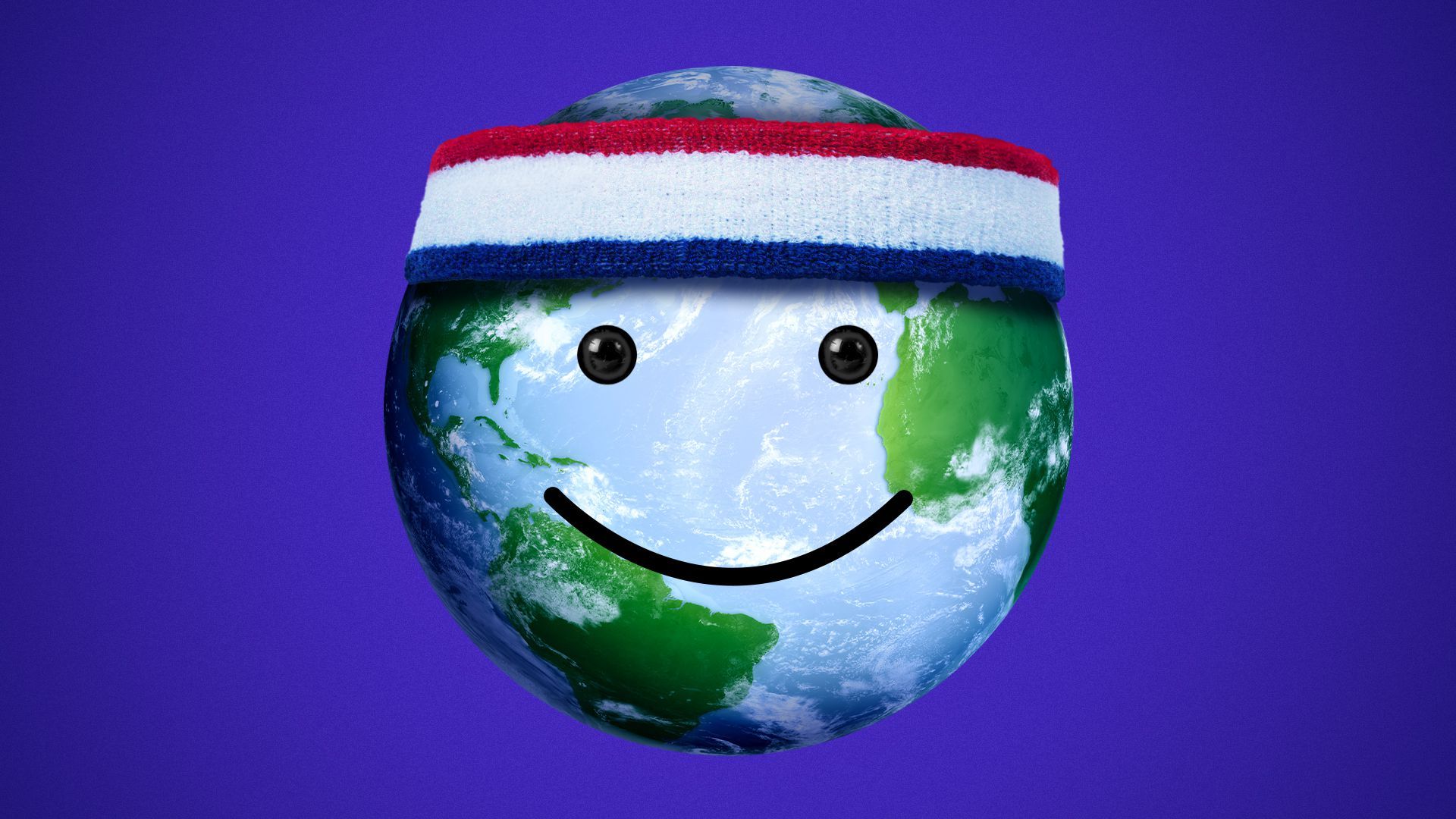 Sports have always been a unifying force around the globe, and as the world becomes increasingly interconnected, that unique ability to bring people together grows even more profound.
My experience: I spent my August sabbatical traveling around Europe, where I found sports to be a universal language.
In Paris, one of the best things I did was join a pickup basketball game. After days of speaking mostly (bad) French, I spent two hours speaking hoops. Turns out yelling "Kobe!" on a fadeaway translates.
In Dublin, I talked NFL with a German man named Ben — a conversation our grandfathers wouldn't have been able to have. Now, the NFL has fans all over the world and Ben plans to attend the Seahawks-Buccaneers game in Munich this November.
In Barcelona, I toured Camp Nou (home of FC Barcelona), which had even more visitors than the world-famous Sagrada Familia (Roman Catholic church). In both places, I saw people overcome with emotion.
In Greece, my cab driver and I bonded over our shared love of Greek sensation Giannis Antetokounmpo, one of 109 international players on opening night NBA rosters last season. Three decades ago, there were just 24.
On one of my flights, I spent an hour talking about Formula 1 with an Italian woman seated next to me. A few years ago, I wouldn't have had much to say. Now, thanks to Netflix's "Drive to Survive," I'm one of the millions of Americans enthralled by the sport.
On another flight, I had a fun exchange with a guy wearing a Chelsea jersey. In the past, he may have laughed at a silly American trying to talk "football." Now, Chelsea is owned by a Yankee and employs Christian Pulisic, giving us plenty of common ground.
In rural Ireland, I got a glimpse of a hurling training session. Had I been born in a different era, I may have never discovered the "fastest game on grass." But thanks to YouTube, I watch highlights regularly and it made me feel more connected to a place I'd never been.
The big picture: Major events like the Olympics and World Cup have unified us for centuries. Now, with leagues becoming more international in talent and more global in reach, sports break down barriers with far more regularity. It's a beautiful thing.
The bottom line: Sports, man. Nothing better.
2. ⚾️ Judge keeps mashing
Aaron Judge hit his 56th and 57th home runs in the Yankees' 7-6 win over the Red Sox on Tuesday night — his 10th multi-HR game of the season.
Why it matters: Judge is now tied with Alex Rodriguez for fifth-most HR in a season in AL history. He trails only Jimmie Foxx (58 in 1932), Hank Greenberg (58 in 1938), Babe Ruth (59 in 1921; 60 in 1927) and Roger Maris (61 in 1961).
By the numbers: Judge has 20 more HR than anyone else in MLB (Kyle Schwarber, 37). The last time a player finished a calendar day with a 20+ HR lead? The last day of the 1928 season, when Ruth led by 23.
3. 🏈 NFL Power Rankings: Week 2
The Bills sit atop our first power rankings after dismantling the reigning champs, though it didn't take long for another familiar face to challenge their perch, Axios' Jeff Tracy writes.
The Chiefs destroyed the Cardinals to improve to 5-0 in season openers with Patrick Mahomes under center. The 2018 MVP has now thrown 18 TDs and zero picks in those games.
If Week 1 was any indication, we're in for another thrilling season. Nine of the 16 games were decided by one score, including seven by a field goal or less.
🤯 Wild stat ... It took Mahomes just 64 games to become the sixth player to throw 5+ TDs in six career games, joining Drew Brees, Tom Brady, Peyton Manning, Ben Roethlisberger and Dan Marino. No one else got there in fewer than 107 games.
🏈 Read: What we learned in Week 1 (NYT)
4. ⚡️ Lightning round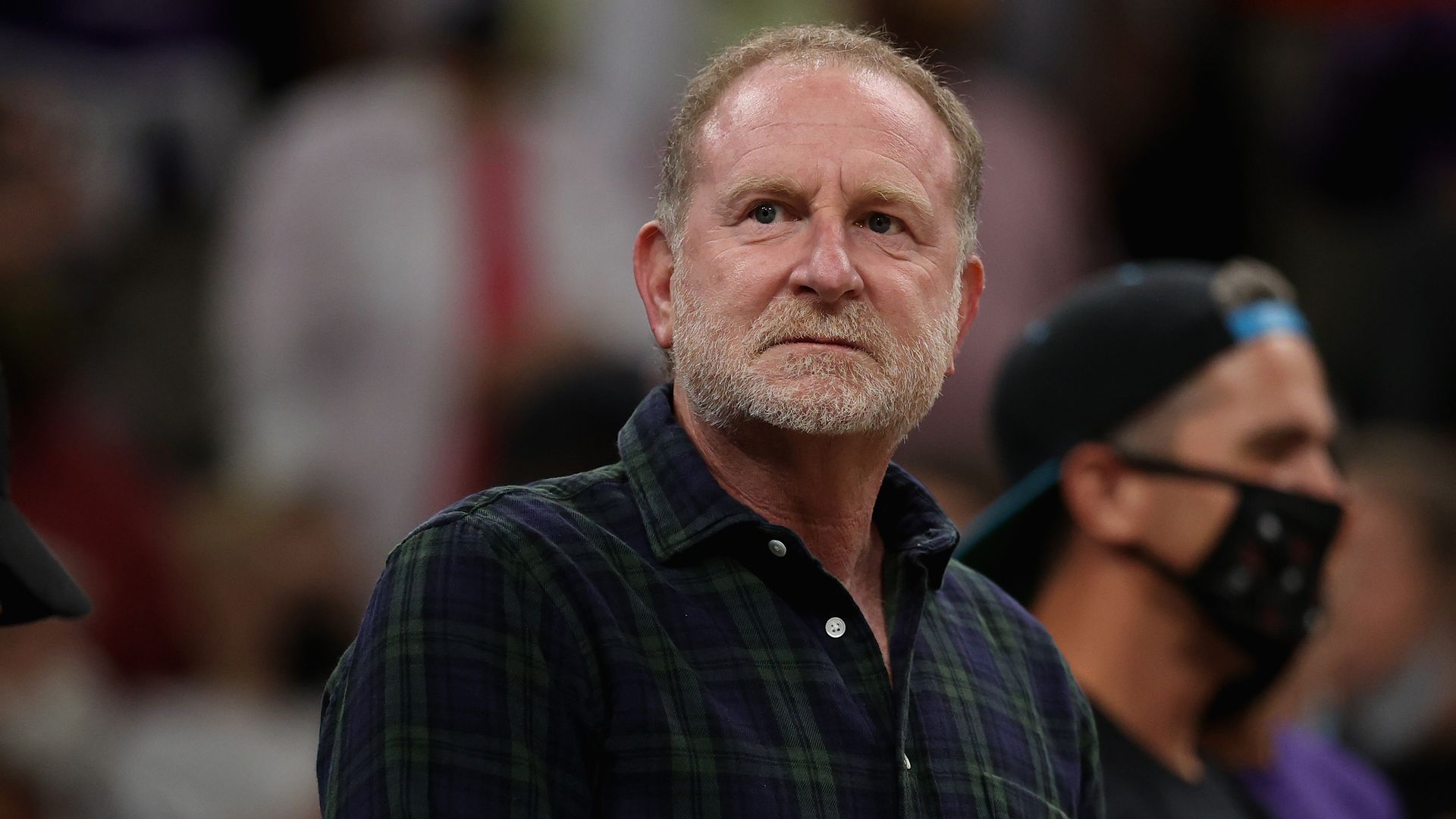 🏀 Sarver suspended: The NBA has suspended Suns and Mercury majority owner Robert Sarver for one year for workplace misconduct. The league also handed down a $10 million fine.
⚾️ New Gold Glove: Rawlings will begin awarding Gold Gloves to AL and NL utility players this season. This is in addition to the nine Gold Gloves given to the top defensive position players in each league.
🍿 Coming soon: Netflix dropped the first trailer for "The Redeem Team," a documentary about the 2008 U.S. Olympic men's basketball squad that won gold in Beijing.
⛳️ LIV poaches Puig: David Puig, the ninth-ranked amateur in the world, is leaving Arizona State early to make his pro debut at LIV Golf's $25 million Chicago event this weekend.
🏁 Busch joins RCR: Two-time NASCAR Cup Series champion Kyle Busch is leaving Joe Gibbs Racing after 15 years to join Richard Childress Racing.
5. ⚽️ Josh vs. Goliath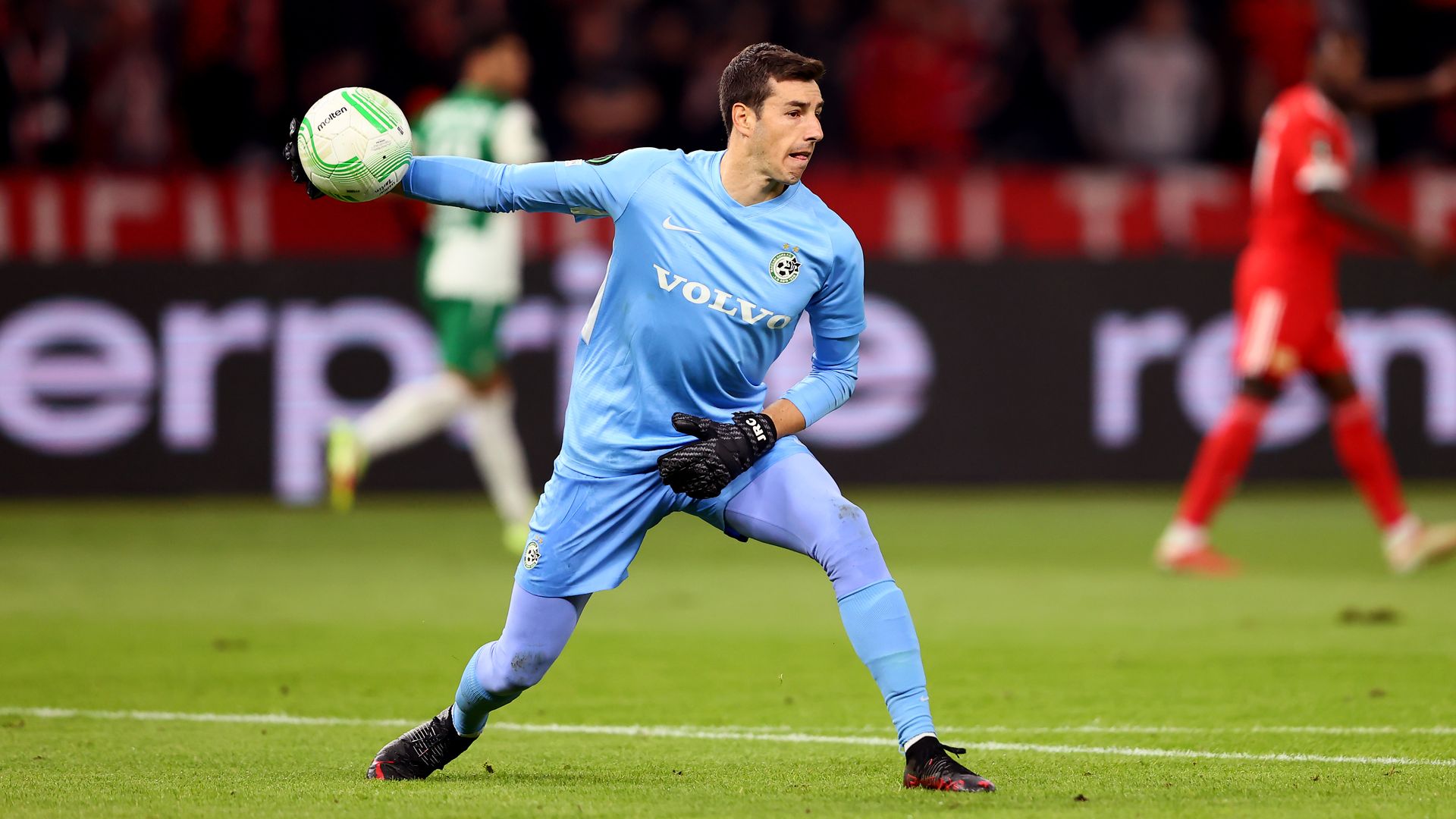 11 Americans are playing in the Champions League group stage. None is more surprising than Josh Cohen, Maccabi Haifa's 30-year-old goalkeeper, Jeff writes.
State of play: When Haifa hosts PSG this afternoon, Cohen will face three of the best players on the planet in Lionel Messi, Neymar and Kylian Mbappé. Not bad for a guy who didn't even play D-I in college.
The backdrop: Cohen's path from a talented but overlooked kid in the Bay Area to playing against the best in the world has been anything but straight.
After four excellent years at D-II UC San Diego, Cohen was passed over by MLS, instead bouncing around various lower-tier USL clubs.
In 2018, he joined the USL Championship's Sacramento Republic (one level below MLS), and in 2019 he went to Haifa on a free transfer.
He was named 2021's Israeli Premier League player of the year, led Haifa to consecutive IPL titles in 2021-22 (their first since 2011), and now has them in the Champions League for just the third time ever.
The big picture: Cohen isn't the only underdog in this story. PSG made roughly $700 million last season and the club is spending $387 million on players this year alone. Haifa's annual budget? About $30 million.
☕️ Look: Cohen's LinkedIn profile ... Athletes, they're just like us!
6. 💬 Chart du jour: Publishers love twitter
Twitter is still the place where media publishers collectively have the largest audiences, followed by Facebook and Instagram, according to an Axios analysis of 82 major news, entertainment and sports publishers.
What to watch: While some publishers are finding quick success on TikTok, the platform yields fewer overall followers than other social platforms.
7. 🌎 The world in photos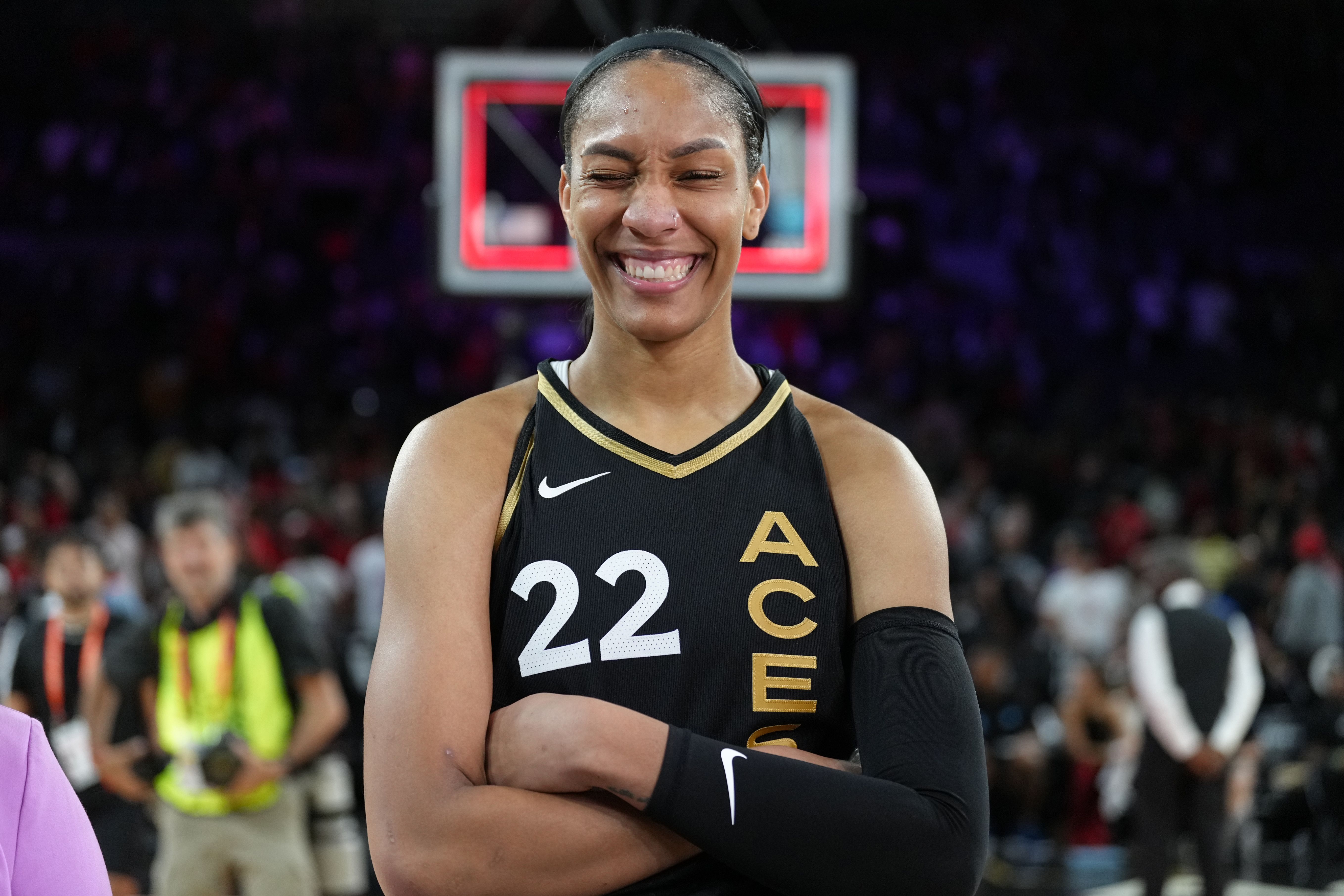 LAS VEGAS — The Aces breezed past the Sun, 85-71, to take a 2-0 lead in the WNBA Finals and move within one win of their first championship.
🔥 Three-headed monster: A'ja Wilson (26 pts, 10 reb), Chelsea Gray (21 pts, 8 ast) and Kelsey Plum (20 pts, 7 ast) shot 62% from the field.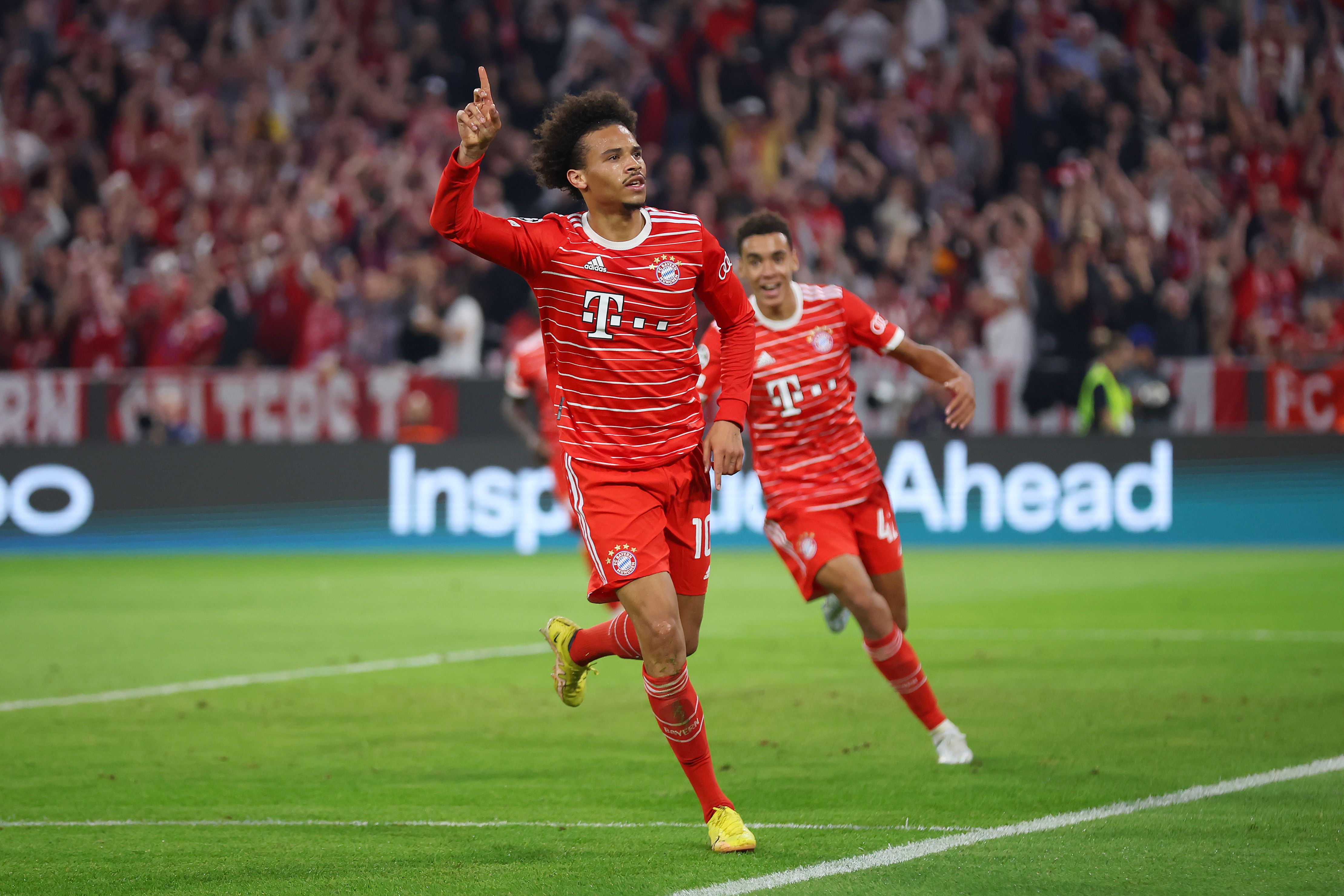 MUNICH — Bayern beat Barcelona, 2-0, for their fifth straight Champions League win over the Spanish giants. Only two other clubs have ever beat Barça five times in a row.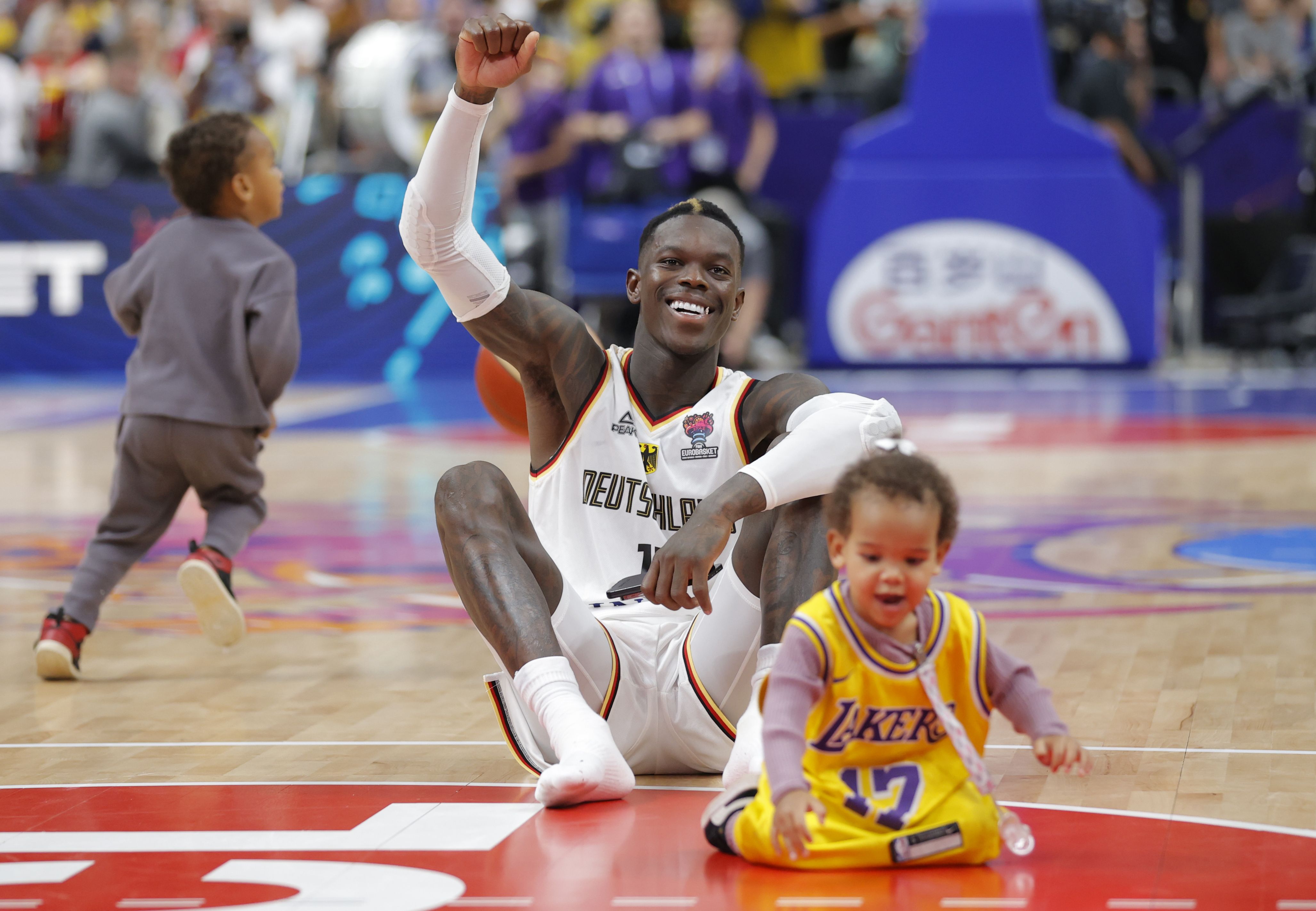 BERLIN — NBA free agent Dennis Schröder (26 pts, 8 ast) led Germany past Giannis Antetokounmpo (31-7-8) and Greece, 107-96, in the EuroBasket quarterfinals.
🏆 Where it stands: Germany will play Spain (def. Finland, 100-90) in the semis. The other two semifinalists will be determined today.
8. 📺 Watchlist: Dynamic duo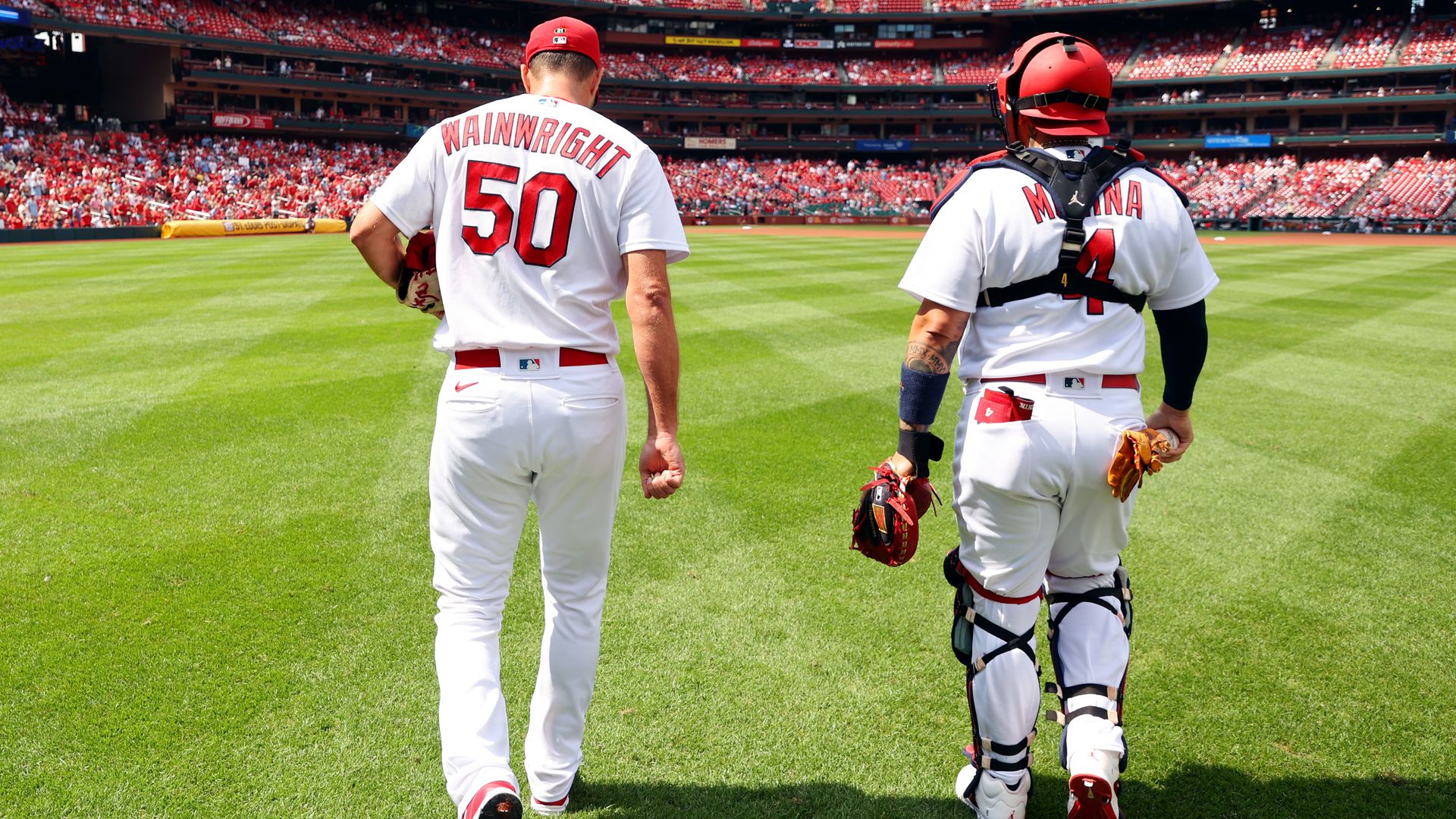 The red-hot Cardinals host the Brewers tonight (7:45pm ET, FS1) in a historic matchup, and that doesn't even include Albert Pujols' 700 HR chase.
What to watch: Adam Wainwright and Yadier Molina are starting their 325th game together, passing Mickey Lolich and Bill Freehan (Tigers, 1963-75) for the most ever by a pitcher-catcher duo.
State of play: St. Louis holds a commanding seven-game division lead over Milwaukee, but the Brewers are just two games out of the third Wild Card.
More to watch:
9. 🏈 NFL trivia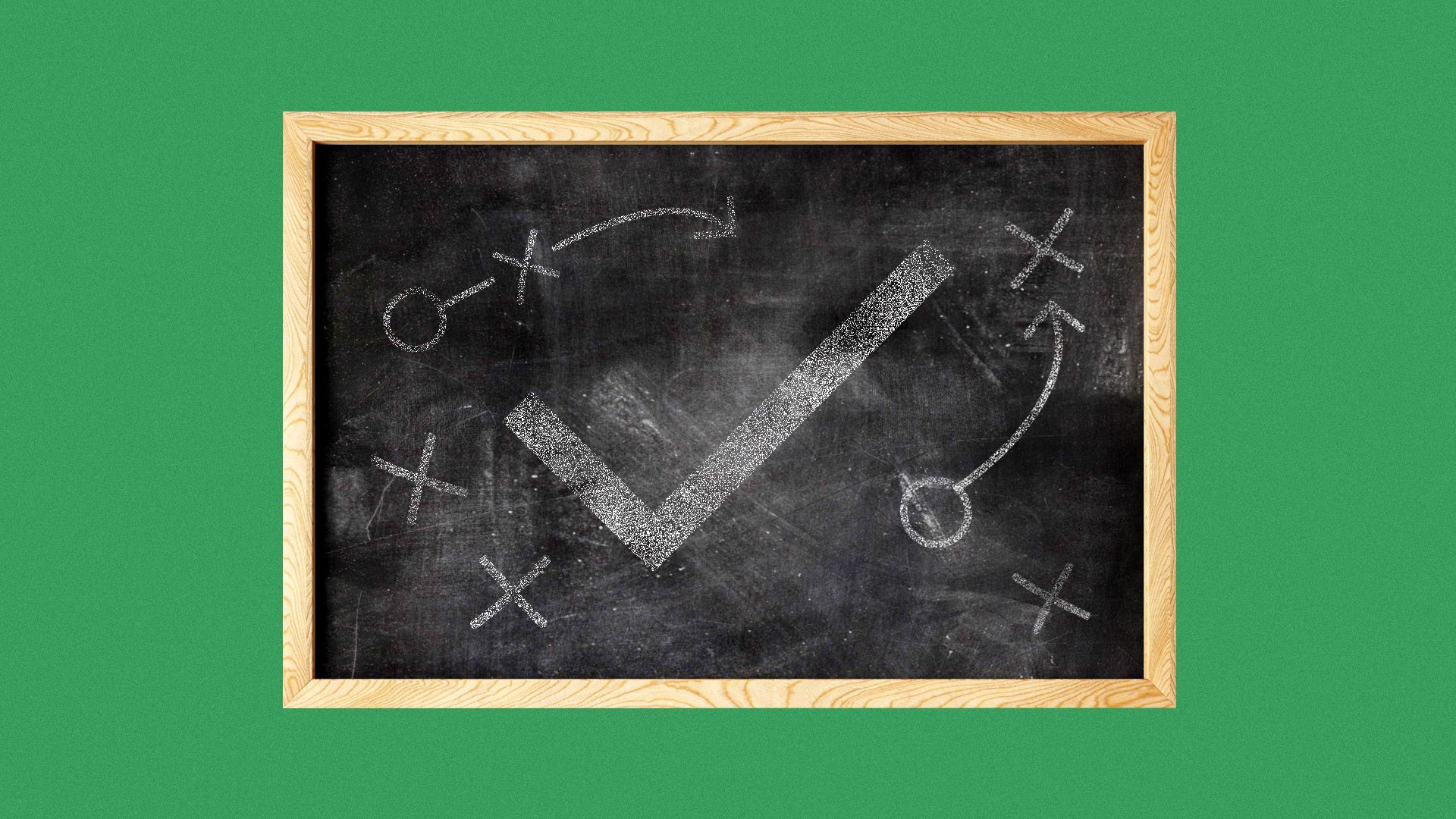 Six of the NFL's 10 new head coaches won their debuts on Sunday.
Question: Can you name them?
Hint: Just one AFC.
Answer at the bottom.
10. 🏈 1 Lions thing: Finally favorites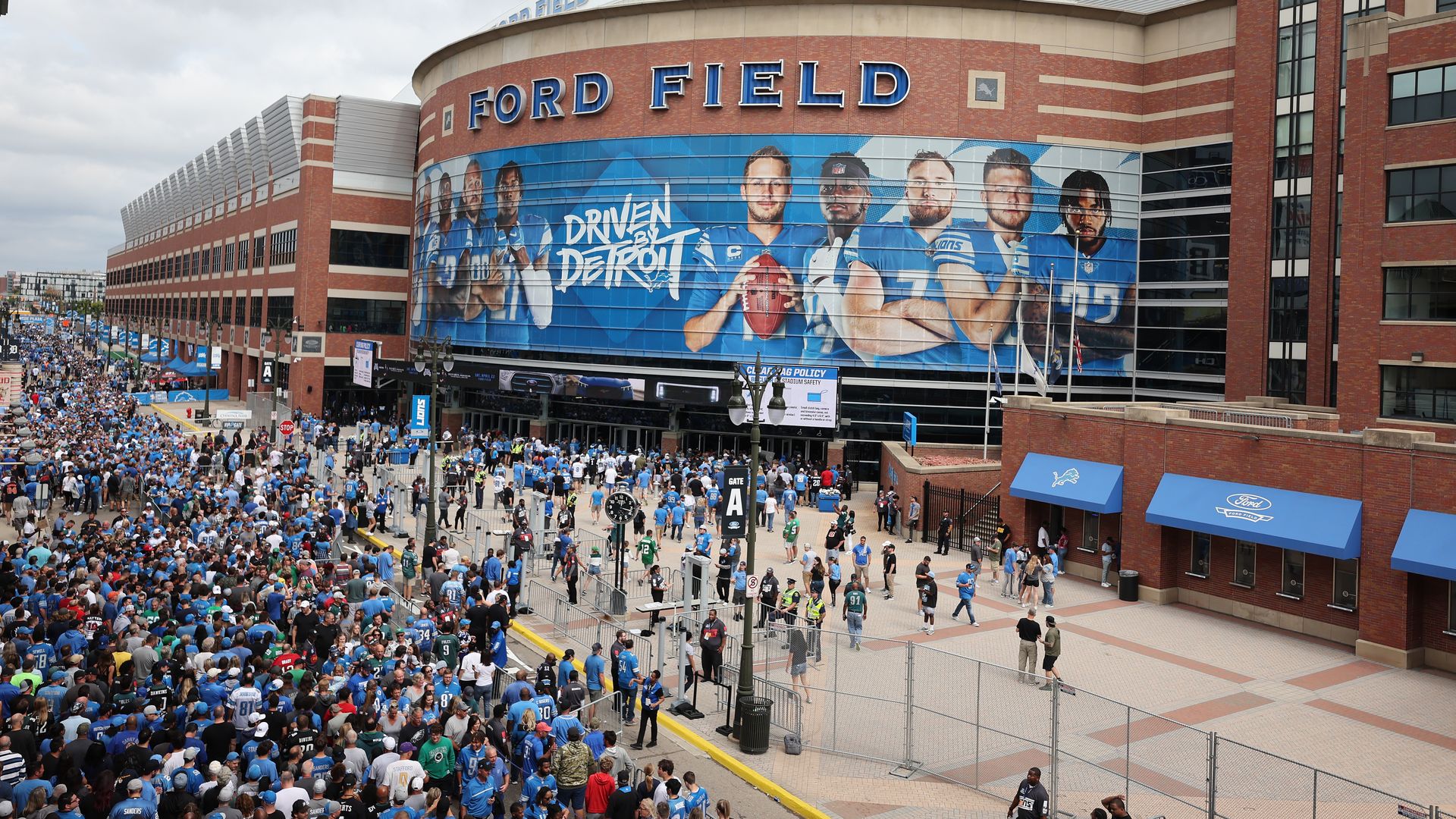 The Lions, who have been listed as the betting underdog in 24 straight games (longest active NFL streak), are currently 2-point favorites for their Week 2 game against the Commanders, per Caesars Sportsbook.
Talk tomorrow,
Kendall "Hump daaaaaaay" Baker
Trivia answer: Mike McDaniel (Dolphins), Matt Eberflus (Bears), Kevin O'Connell (Vikings), Dennis Allen (Saints), Brian Daboll (Giants), Todd Bowles (Bucs)
🙏 Have a great day! Follow us for more (@kendallbaker and @jeffreytracy). Friends can sign up here. Thanks to Bryan McBournie for copy edits.