August 18, 2021
👋 Good morning! A Hump Day shower thought to start the morning: Your pet may have also named you.
Today's word count: 1,878 words (7 minutes).
Let's sports...
1 big thing: 🇦🇫 Taliban takeover threatens sports
Afghanistan's two Paralympians — including its first female Paralympian — won't be able to make it to Tokyo with airports closed in the wake of the Taliban's takeover, Axios' Jeff Tracy writes.
Why it matters: Sports are hardly the biggest concern in Afghanistan right now, but the changes set to take place therein — particularly for women — reflect the country's uncertain future.
The backdrop: When the Taliban rose to power in 1996, men's sports took a backseat while women were forbidden from participating, under violent and sometimes fatal penalties.
The IOC banned Afghanistan from the 2000 Olympics for the Taliban's discrimination against women, which extended far beyond the field. They also couldn't pursue education or careers.
During the Taliban's reign, the country's closest tie to sport may have been the government's horrifying use of Kabul's soccer stadium as an execution site.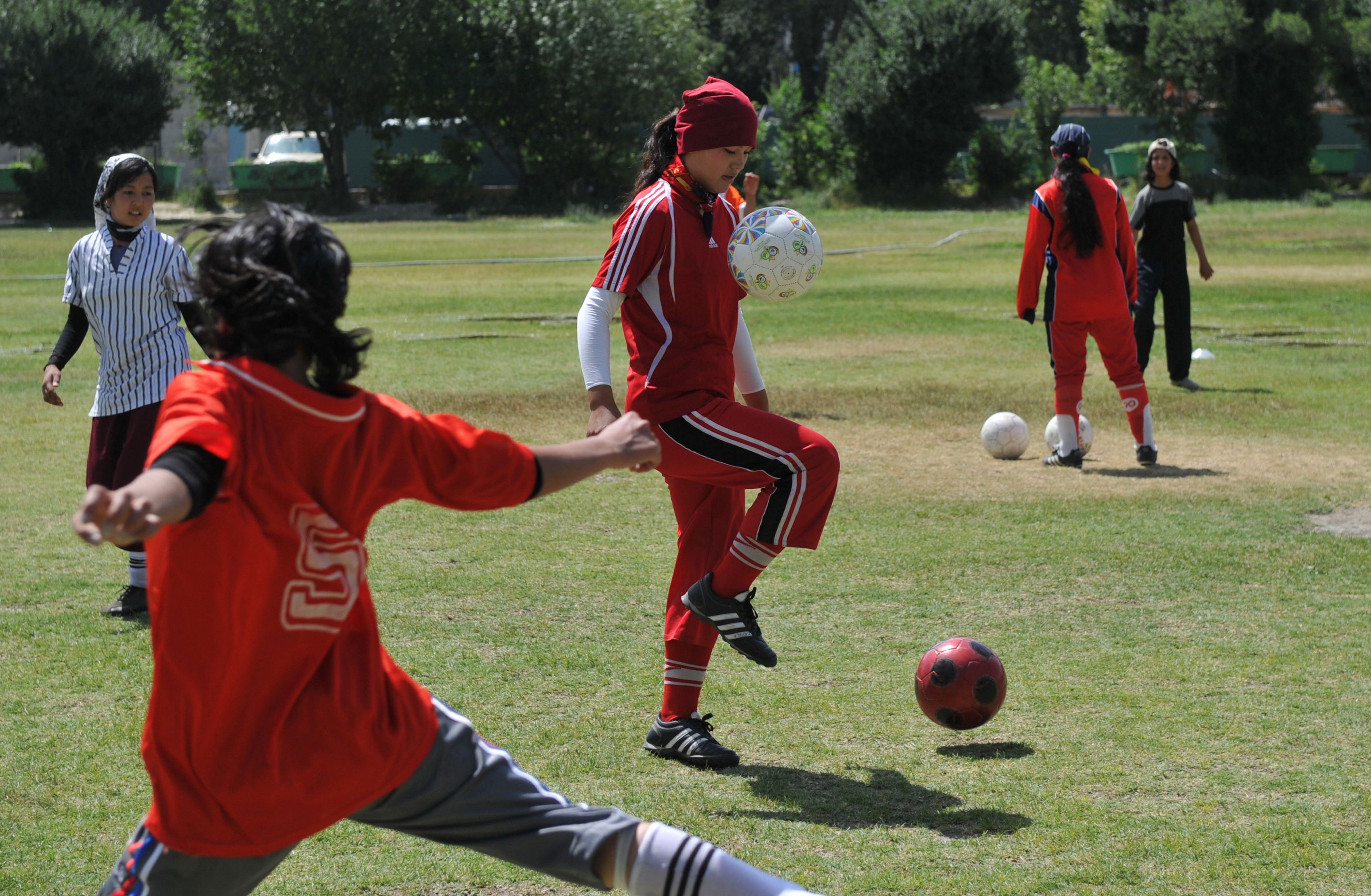 The state of play: After the Taliban was toppled in 2001, gradual changes emerged as women were no longer subject to the strictness of Sharia law.
The IOC reinstated Afghanistan for the 2004 Games, and the nation sent its first two female Olympians to Athens. In 2007, the first national women's soccer team was formed.
A skateboarding program called Skateistan became a safe haven for schoolgirls and was spotlighted in 2020's Oscar-winning documentary short subject.
But now the vital progress of these past two decades is, like so many of these women, being threatened.
The last word, as told to the AP by Khalida Popal, who founded the women's national soccer team:
"All these years we have worked to raise the visibility of women and now I'm telling my women in Afghanistan to shut up and disappear. Their lives are in danger."
Go deeper: How Kabul fell so fast (Axios)
2. ⚾️ An All-American Little League World Series
The Little League World Series begins tomorrow in South Williamsport, Pennsylvania, returning after a one-year COVID hiatus.
How it works: With no international teams competing, the tournament will debut a new 16-team format, featuring the eight regional winners ("A" teams) and eight runners-up ("B" teams). The winner of each bracket will play in the final on Aug. 29.
Tom Seaver bracket:
Southeast A: Nolensville, Tennessee
New England A: North Manchester-Hooksett, New Hampshire (Adam Sandler's little league team!)
Mid-Atlantic A: Oaks, Pennsylvania
Southwest A: Lafayette, Louisiana (defending 2019 champions)
Great Lakes B: Hamilton, Ohio
West B: Torrance, California
Northwest B: Lake Oswego, Oregon
Midwest B: Sioux Falls, South Dakota
Hank Aaron bracket:
West A: Honolulu, Hawaii
Midwest A: Hastings, Nebraska
Great Lakes A: Taylor, Michigan
Northwest A: Sammamish, Washington
Southeast B: Palm City, Florida
New England B: Manchester, Connecticut
Mid-Atlantic B: Toms River, New Jersey (Todd Frazier won in 1998; now it's his nephew's turn)
Southwest B: Abilene, Texas
Go deeper: As Little League continues, participation dwindles (Axios)
3. 🏈 Chart du jour: The "4 Million Club"
The ACC, Big Ten and Pac-12 are reportedly "planning an alliance" to better compete with the SEC for national attention — and network dollars.
By the numbers: Between 2015 and 2019, 193 college football games drew at least four million viewers. 58 were inter-conference, 55 were SEC-only, 49 were Big Ten-only, 13 were ACC-only, 12 were Big 12-only, five were Pac-12-only, and one was AAC-only.
The conference difference is stark, and helps explain why Texas and Oklahoma will soon leave the Big 12 to join the SEC.
Of the 14 schools with at least 10 appearances in "4 Million Club" games, seven are in the SEC, four are in the Big Ten, one is in the Big 12, one is in the ACC and one is independent.
The last word: "The SEC has made its move, and now everyone else is trying to formulate a response," writes The Athletic's Andy Staples (subscription). "The best kind? The one that lands as much of each league's TV inventory in the Four Million Club as possible."
4. ⚡️ Lightning round
🏆 Kings crowned: The Kings won their second NBA Summer League championship on Tuesday, becoming the only franchise with multiple titles. Now, if they could just make the playoffs (15-year drought).
💉 Raiders vax policy: To get into Raiders games at Allegiant Stadium this season, spectators will have to show proof of vaccination — or receive a dose at the door.
🏀 Stat du jour: Joel Embiid, who just signed a four-year, $196 million extension with the 76ers, has the highest points per 36 minutes average in NBA history (29.3). Michael Jordan ranks second (28.3).
Plus...
⚾️ Scary moment: Oakland ace Chris Bassitt was carted off the field Tuesday night after being hit in the head by a line drive.
🏈 Tebow cut by Jags: In case you hadn't heard.
🏀 2,000-points club: Sun center Jonquel Jones is the 128th WNBA player to eclipse 2,000 career points. The MVP candidate currently ranks second in the league in points (20.9) and first in rebounds (11.1).
5. ⚾️ MLB snapshot: AL East, NL East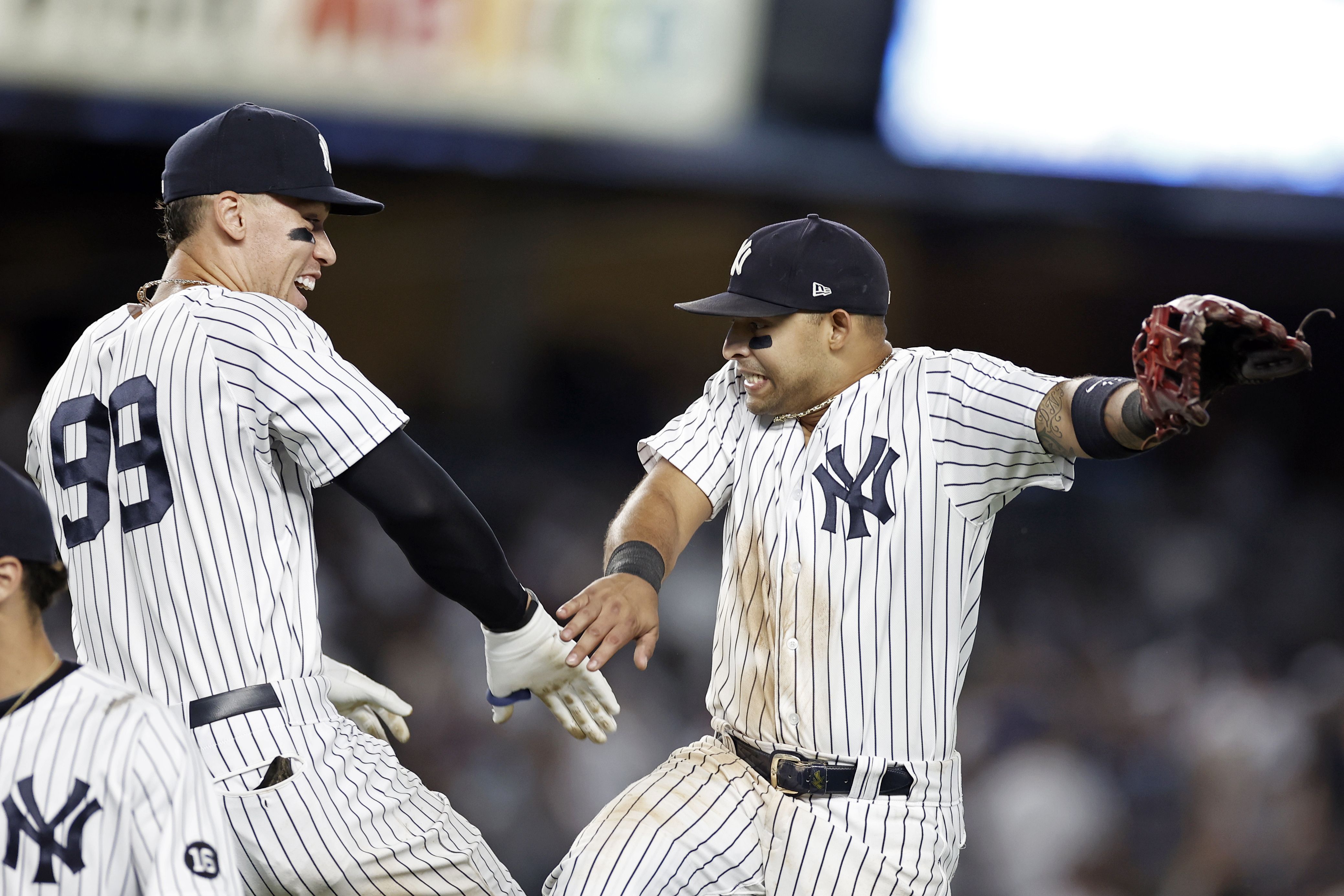 The East boasts an abundance of intrigue, with seven of the 10 teams still very much alive in the playoff race, Jeff writes.
AL East: Wow. First, the Red Sox ceded the top spot to the red-hot Rays. Now, after Tuesday's doubleheader sweep, the Yankees have leapfrogged Boston after trailing them by 10.5 games just six weeks ago.
Rays (73-47): Like Thanos, this team is inevitable. Two aces departed in the offseason and a third got Tommy John surgery two weeks ago, but Tampa can't stop winning.
Yankees (68-52, 5 GB): The Bombers are 15-4 since the deadline despite a plethora of injuries. With six of their final nine games coming against the Sox and Rays, this division is set up for a great finish.
Red Sox (69-53, 5 GB): Boston is struggling, but Chris Sale's stellar return after two years on the shelf could portend good things to come for the Sox down the stretch.
Blue Jays (63-55, 9 GB): The East appears out of reach, but Toronto is just four games out of the Wild Card. One key besides Vlad Jr.? Marcus Semien, who quietly leads the AL in wins above replacement (WAR).
Orioles (38-80, 34 GB): The O's are the first team in AL history with multiple 13-game losing streaks in a season. Not great! They'll look to make it 14 tonight against the Rays.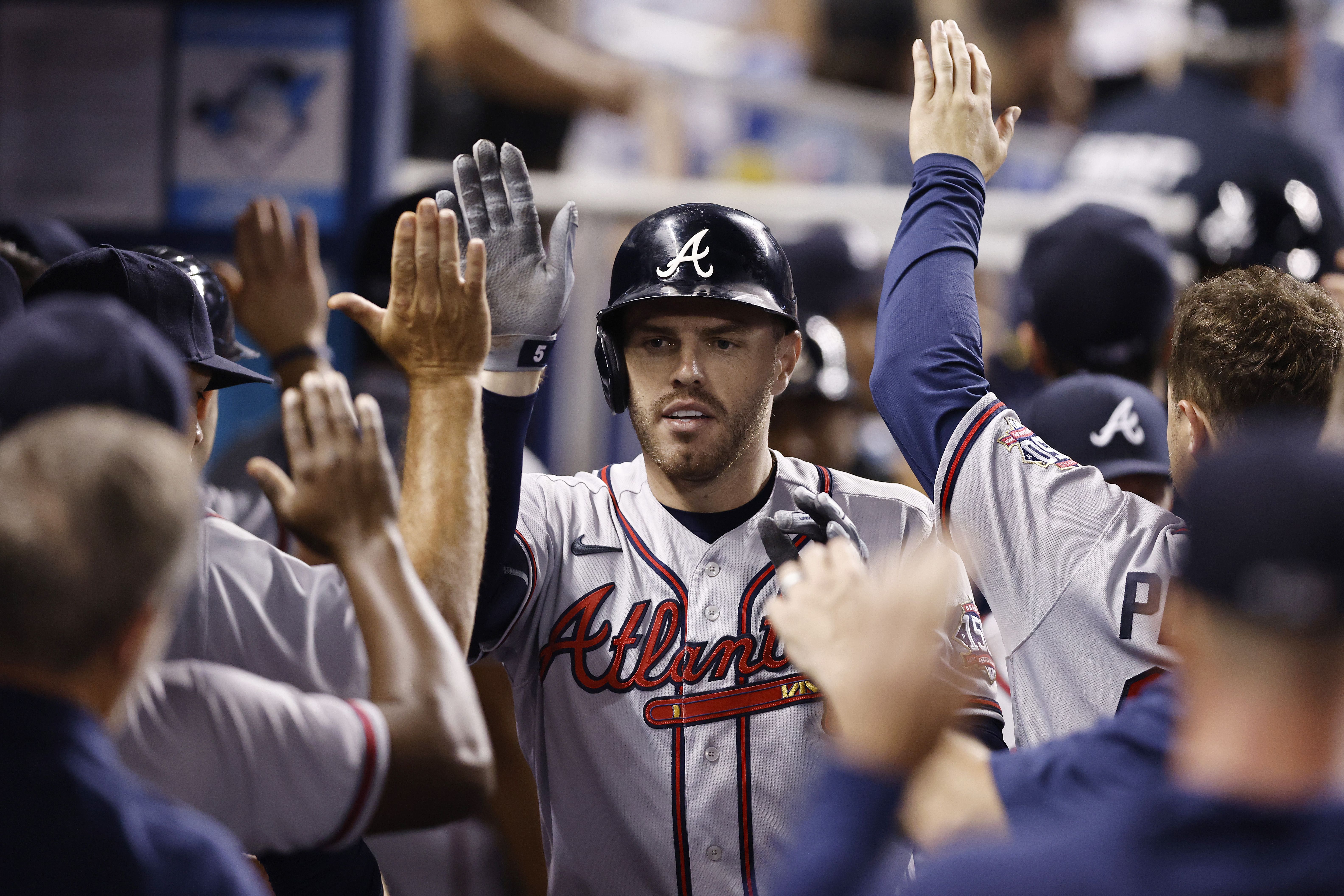 NL East: Everyone predicted a tight division, but the race for first — despite the Mets doing everything they can to fall out of contention — is even more thrilling than expected.
Braves (64-56): The division's only team with a positive run differential (+84) is finally where it belongs, in first place.
Phillies (61-58, 2.5 GB): They should have top-three finishers for MVP (Bryce Harper) and Cy Young (Zack Wheeler), but are still in danger of finishing without a winning record for the 10th straight season.
Mets (59-60, 4.5 GB): Yikes. 12-20 since the All-Star break to fall from first to third, and Jacob deGrom's injury is starting to look like something that might keep him out all season.
Nationals (51-68, 12.5 GB): Just five players from the 2019 World Series-winning roster are currently on the active roster. That includes Patrick Corbin, whose 6.04 ERA is dead last among qualified starters.
Marlins (51-69, 13 GB): Miami's rotation could be one of the best in the majors in a few years, so at least there's that.
Coming tomorrow: The AL and NL Central
6. 🏈 NFL player rankings: Bobby Wagner (No. 18)
The NFL season is fast approaching. While we eagerly await its arrival, we're counting down the league's top 20 players.
Player: Bobby Wagner, LB (Seahawks)
Age: 31
College: Utah State
Contract: 3 years, $54M (FA in 2023)
2020 stats: 16 games; 138 tackles, 3 sacks, 8 pass deflections
Week 1: Seahawks at Colts
The big picture: Few players have put their stamp on the game as much as Wagner has since being drafted 47th overall in 2012. The Hall of Fame agrees, selecting him to the all-decade team.
By the numbers: Wagner has been a first team all-pro in five straight seasons, his 38.4% run-stop win rate in 2020 was fourth-best among linebackers, and his max speed of 20.3 mph was tops at his position.
Wild stat: Wagner rarely misses a snap. Over the past five seasons, Seattle has run just 168 defensive plays without him (3.3% of snaps).
What they're saying: "My favorite linebacker of the last 10 years," a high-ranking NFL official told ESPN (subscription). "Not a drop-off yet. He's always kind of been the standard for me."
ICYMI: 20. Dalvin Cook, 19. Trent Williams
7. 🌍 Youth sports: Lessons learned from abroad
Youth sports in America is at a crossroads, with declining participation and increased specialization limiting so much of its potential.
The state of play: As leaders search for solutions, they've found inspiration from other countries, writes Tom Farrey, the executive director of the Sports & Society Program at the Aspen Institute.
"From Canada, we've learned the importance of 'squaring the pyramid' — that is, replacing the hypercompetitive, up-or-out talent funnel that dominates organized American youth sports today with a structure that allows for broad, lifelong recreational sport access."
"From France, we've learned how adults coaching kids need to be trained in key competencies as opposed to just winging it. Such an investment reduces attrition."
"From Australia, we've learned the value of children sampling many sports and learning transferable skills instead of specializing at increasingly early ages. We've also learned that governments can provide meaningful leadership."
📆 Coming up: We'll be diving into this topic at our virtual event this Friday (12–1pm ET), held in partnership with the Aspen Institute. Join us!
8. 📆 Aug. 18, 1967: Conigliaro gets beaned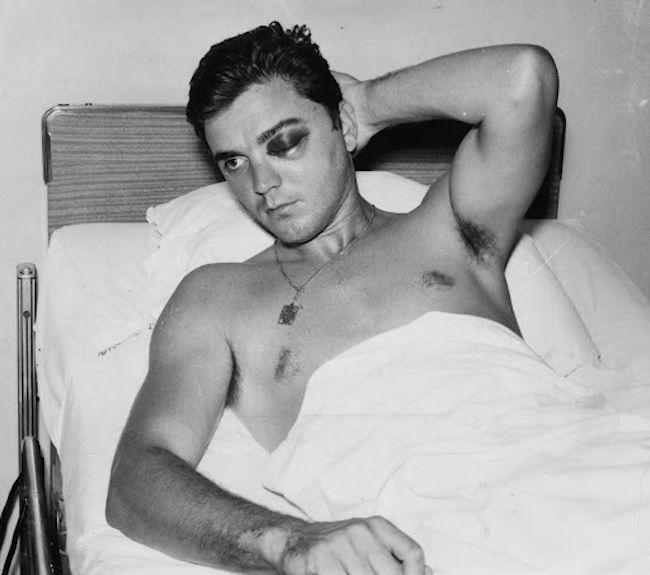 54 years ago today, young Red Sox star Tony Conigliaro was hit in the eye by a pitch from Angels righty Jack Hamilton, breaking his cheekbone and badly damaging his retina.
Why it matters: Conigliaro's eyesight never fully recovered, giving baseball one of its greatest — and saddest — "what if?" stories.
The Massachusetts native had debuted with his hometown team in 1964 at age 19, immediately establishing himself as one of the league's premier power hitters.
His 24 HR that year remain the most ever by a teenager, and his 104 bombs through age 22 trail only Mel Ott, Eddie Mathews and Alex Rodriguez.
The aftermath: After missing the 1968 season recovering from the injury, Conigliaro returned and actually looked like his old self for two seasons, hitting 56 HR with 198 RBI.
Yes, but: His poor eyesight limited him and led to his retirement in 1971 — after being traded to those same Angels. He attempted a comeback four years later in Boston, but the magic had faded.
The big picture: When he died in 1990 at just 45, MLB created the Tony Conigliaro Award for the player who best overcomes adversity.
Winners include Jim Abbot in 1992 (born without a right hand), Jon Lester in 2006 (cancer) and Mitch Harris in 2015 (delayed career to serve in the Navy).
Safe to say Orioles slugger Trey Mancini has this year's award locked up after returning from colon cancer and nearly winning the Home Run Derby.
🎥 Watch: Conigliaro homers in his first career at-bat at Fenway (YouTube)
9. ⚽️ Soccer trivia
Christian Pulisic scored his 14th Premier League goal last weekend, third-most by a U.S. international.
Question: Who are the two players ahead of him?
Hint: Teammates on the 2006 World Cup squad.
Answer at the bottom.
10. 🏀 Dunk du jour: Way too casual
I'm not sure anyone has ever made a between-the-legs dunk look easier than Greg Brown III. Sheesh!
Talk tomorrow,
Kendall "Tim Tebow to the Orioles" Baker
Trivia answer: Clint Dempsey (57) and Brian McBride (36)
🙏 Thanks for reading. Don't forget to follow us on Twitter: @thekendallbaker and @jeffreytracy.