Axios Sports
May 21, 2020
👋 Good morning! Let's sports.
Newsletter thoughts: Yesterday was my 1,000th daily newsletter, so I wrote a Twitter thread about what I've learned so far.
Housekeeping: Axios is giving all employees a "mental health day," so I'm taking mine today. Jeff Tracy will be handling tomorrow's edition, and we're off Monday for Memorial Day, so I'll see you back here Tuesday.
Today's word count: 1,926 words (7 minutes).
1 big thing: ⚾️ Billionaires vs. millionaires, baseball edition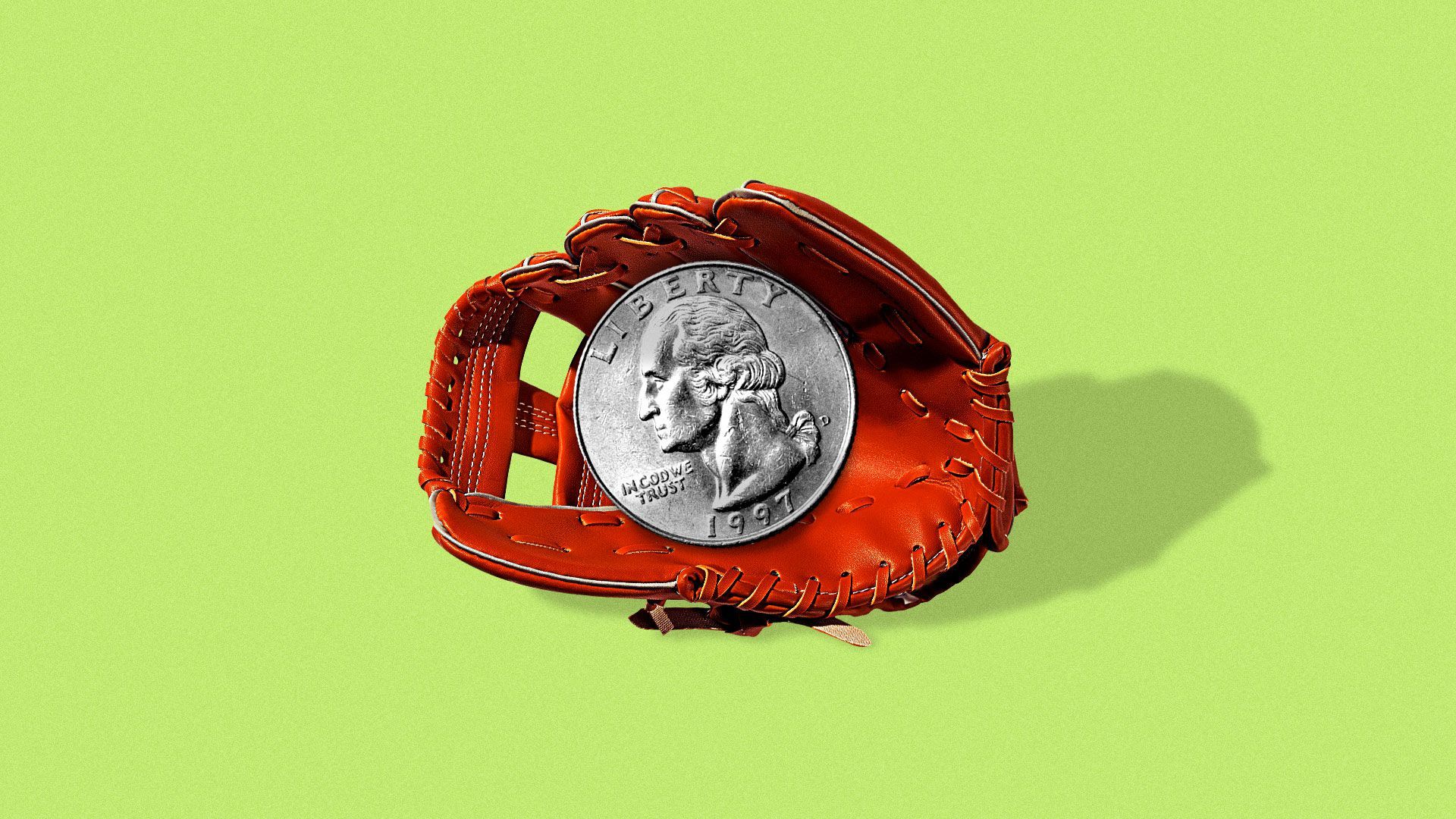 Whether baseball is played this season hinges on an extremely contagious virus that is unlike anything we've ever seen. But next in line is whether MLB owners (billionaires) and players (mostly millionaires) can settle an economic dispute.
Why it matters: If the 2020 MLB season doesn't happen because of safety or logistical concerns, that's understandable. But if money is the issue a year after MLB grossed a record $10.7 billion in revenue, it would be a PR disaster — and the sport might never recover.
Even if we never reach that point, the longer this infighting goes on while a historic number of Americans are out of work (36 million jobless claims in the last two months), the angrier baseball fans are going to get.
The backdrop: In late March, MLB and the MLBPA struck a deal that guaranteed players prorated salaries based on the number of games played. From the union's perspective, this ends the matter and no new negotiations are needed.
But the March agreement was reportedly "contingent on playing in front of fans at regular-season ballparks," per AP (I'm personally skeptical about this, feels like MLB is interpreting vague language to help their case).
It's now obvious fans won't be in the stands if and when baseball returns, so owners want to renegotiate since they'll be losing billions of dollars on ticket sales, concessions and parking.
The state of play: The two sides are in their second week of a contentious back-and-forth about a potential 2020 season. The hope is they can reach an agreement by June 3, with players reporting to spring training on June 10, and the season starting around July 1.
May 11: Owners approve a plan that includes an 82-game regional schedule and universal DH, expanded rosters (30-man active roster and 20-player taxi squad), an expanded postseason (14 teams instead of 10) and a 50-50 revenue split for players and owners.
May 14: Rays pitcher Blake Snell makes headlines when he says on a Twitch stream that he will sit out the season if there's a 50-50 revenue split, suggesting the risk of contracting COVID-19 is "just not worth it."
May 18: In documents that landed magically in the hands of the Associated Press, owners claim they will lose $640,000 per game without fans in attendance.
May 20: The above number was calculated by MLB, so the skeptical union has requested a slew of documents, which will be presented tomorrow, according to USA Today's Bob Nightengale.
"As is almost always the case when there is a work stoppage in sports, the players will get the brunt of the criticism. They are more visible, and the average fan finds their salaries stunning. But here's a fact: The owners are far more wealthy and ... won't be putting their health at risk."
— John Feinstein,
WashPost
The bottom line: As baseball weighs a return to the diamond, owners and players are embroiled in a very public argument, starring "leaked" documents, a so-called "smoking email," and a viral Twitch video. So much for sports being an escape, huh?
2. 📆 What we're missing this weekend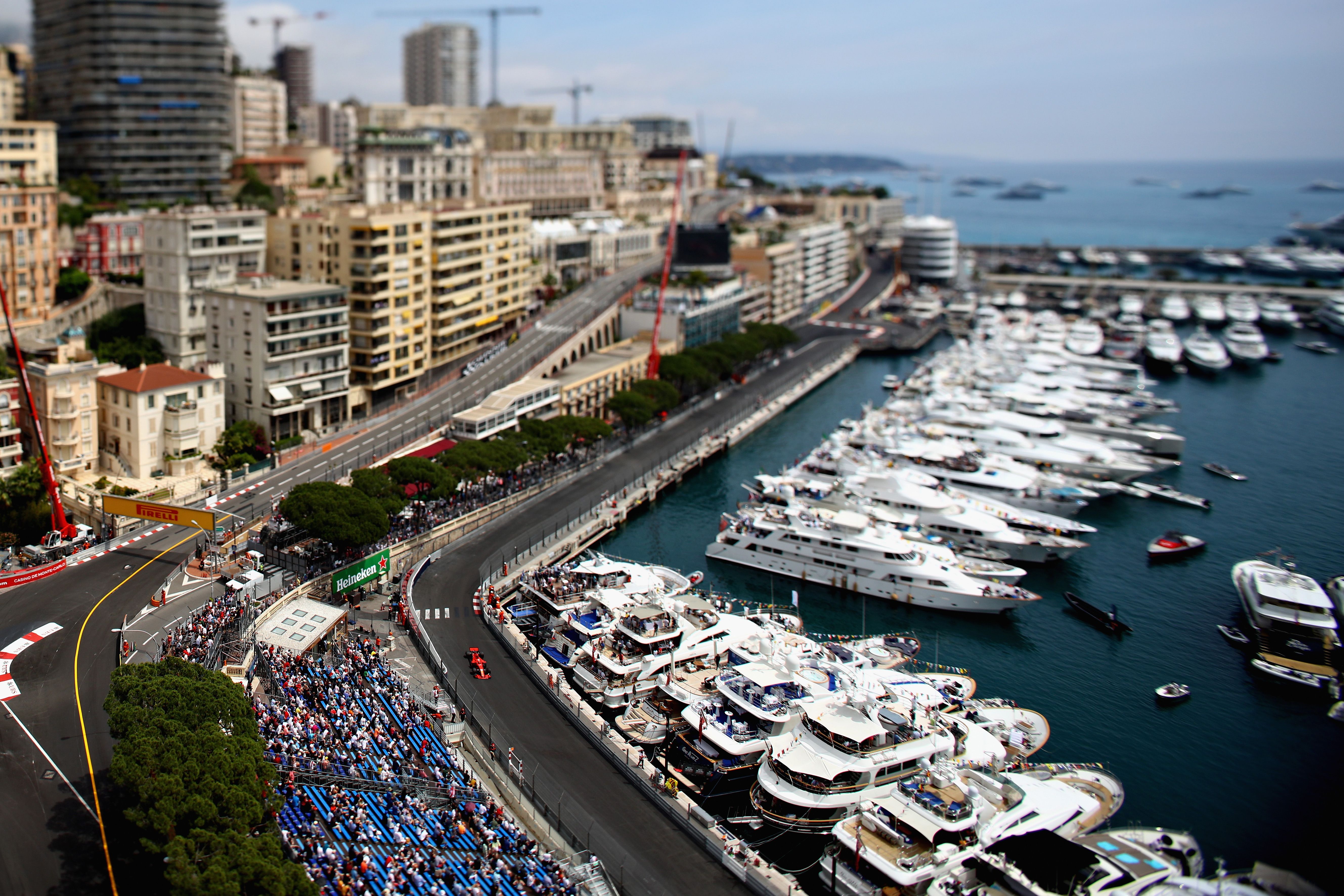 Normally, Memorial Day weekend is absolutely packed with sporting events. Of course, you don't need me to tell you that won't be the case this year. Here's a glimpse at what we're missing this weekend, writes Axios' Jeff Tracy.
🏁 Indy 500: America's most famous race has been rescheduled for Aug. 23.
🏎 Monaco Grand Prix: Along with the aforementioned Indy 500, the Monaco Grand Prix (and the 24 Hours of Le Mans) form the Triple Crown of Motorsport. Unlike the Indy 500, Monaco has been canceled.
🏒 NHL: The conference finals would have wrapped up this weekend, setting the stage for the Stanley Cup Final.
🏀 NBA: The conference finals were originally slated to begin two days ago. Would it have been an all L.A. affair in the West? Perhaps a rematch of last year's tilt in the East?
⚾️ MLB: The Astros and Red Sox — the two teams most directly tied to the sign-stealing scandal — were supposed to clash this weekend in Boston (and next weekend in Houston).
⚽️ Serie A, La Liga and Ligue 1: This was meant to be the final matchday for all three of these top European leagues. Instead, Serie A (Italy) will decide next week if play can resume, La Liga (Spain) believes it will return with limited fans on June 12 and Ligue 1's (France) season has already been canceled.
⛳️ PGA: The Charles Schwab Challenge at Colonial in Fort Worth, Texas, has been pushed back to June 11. In this case, that's actually good news for the tournament, because its standing as the first event back from the shutdown means it will feature more stars than usual.
3. 🏇 The revamped 2020 Triple Crown schedule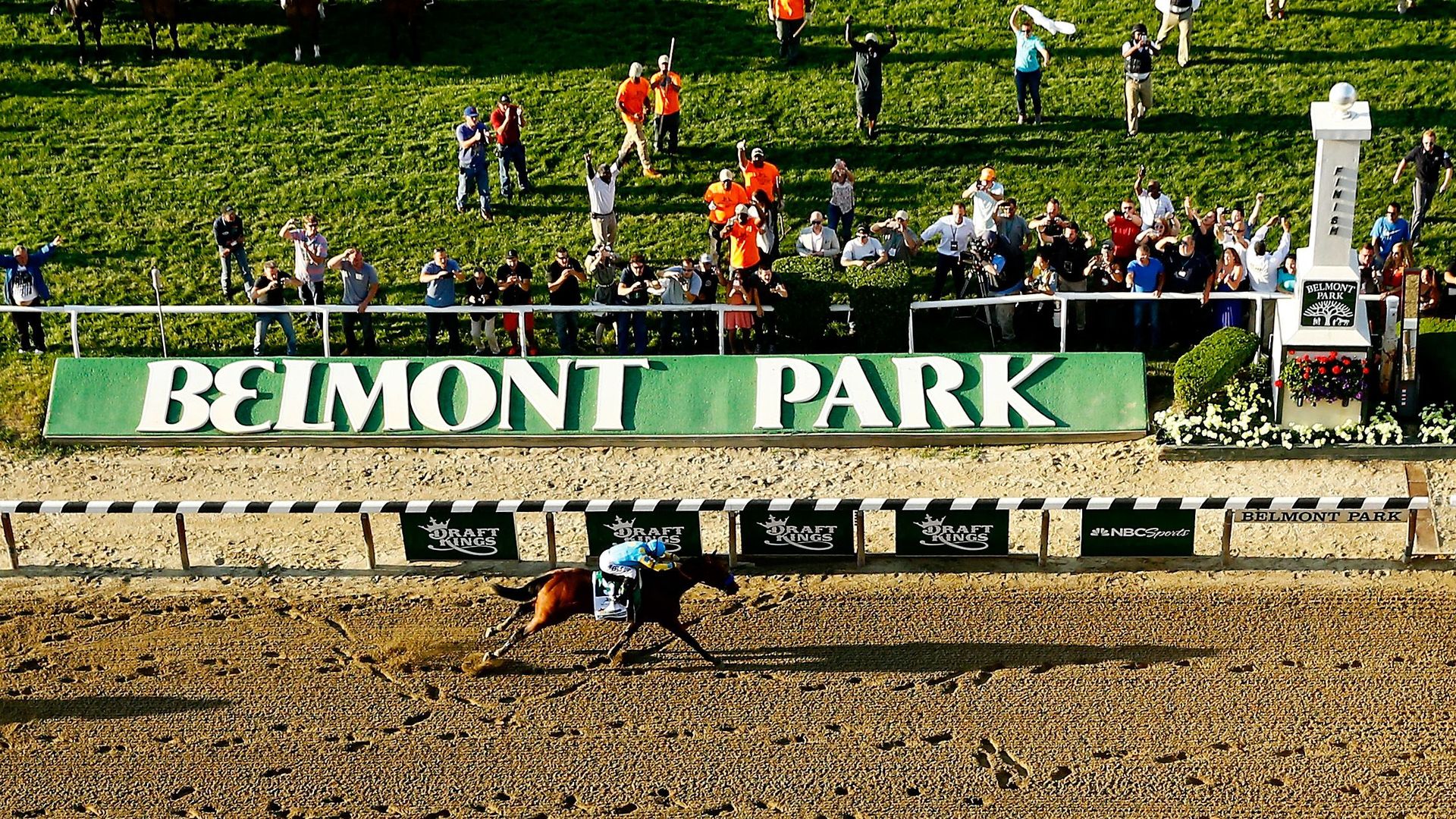 Jeff writes: The Belmont Stakes, generally held the first week in June, has been rescheduled for June 20, leaving us with the following Triple Crown slate:
June 20: Belmont Stakes
Sept. 5: Kentucky Derby
Oct. 3: Preakness Stakes
Why it matters: For the first time ever, the Belmont will be the first leg of the Triple Crown, not the last. It will also be shorter than usual, giving this year's trio of races an entirely different feel.
By the numbers: Normally, the Derby is 1 1⁄4 miles, the Preakness is 1 3⁄16 miles, and the Belmont is 1 1⁄2 miles. But as a safety precaution for horses not used to opening with such a long race, Belmont will be just 1 1⁄8 miles this year — the shortest Triple Crown leg since the 1924 Preakness.
The big picture: "The Test of the Champion" may no longer be a fitting slogan for Belmont given the reduced distance, but in the long run this change could actually be beneficial for the entire sport.
In a typical year, all three races occur over a five-week span, with interest dwindling after the Derby kicks things off.
But this time around, even though the stretched out timeline isn't perfect (horses can't easily maintain their fitness for 75 days), it should cut down on injuries while also making each race more exciting on its own.
The bottom line: It remains to be seen how owners, trainers, jockeys and horses will take to the revamped 2020 schedule, but for a sport so steeped in tradition, a shake-up like this might prove that just because something's always been done one way, doesn't necessarily make it right.
4. 🇺🇸 Photos 'round America
DARLINGTON, S.C. — Denny Hamlin puts on a "happy face" mask after winning the rain-shortened Toyota 500 at Darlington Raceway last night, NASCAR's second race since returning to live racing at the same track on Sunday.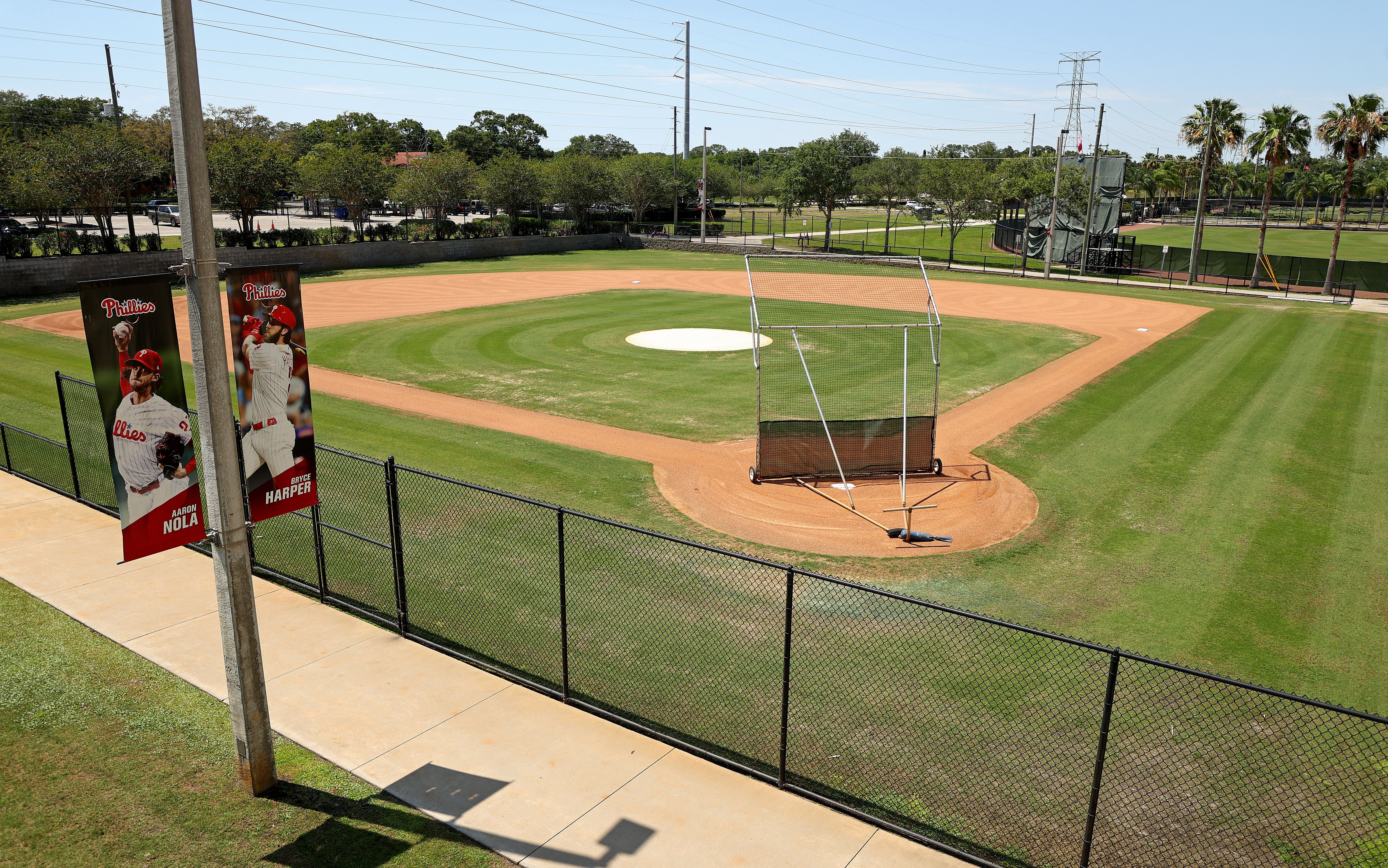 CLEARWATER, Fla. — Spectrum Field, the spring training home of the Phillies, sits idle as plans for a return to spring training in June remain up in the air.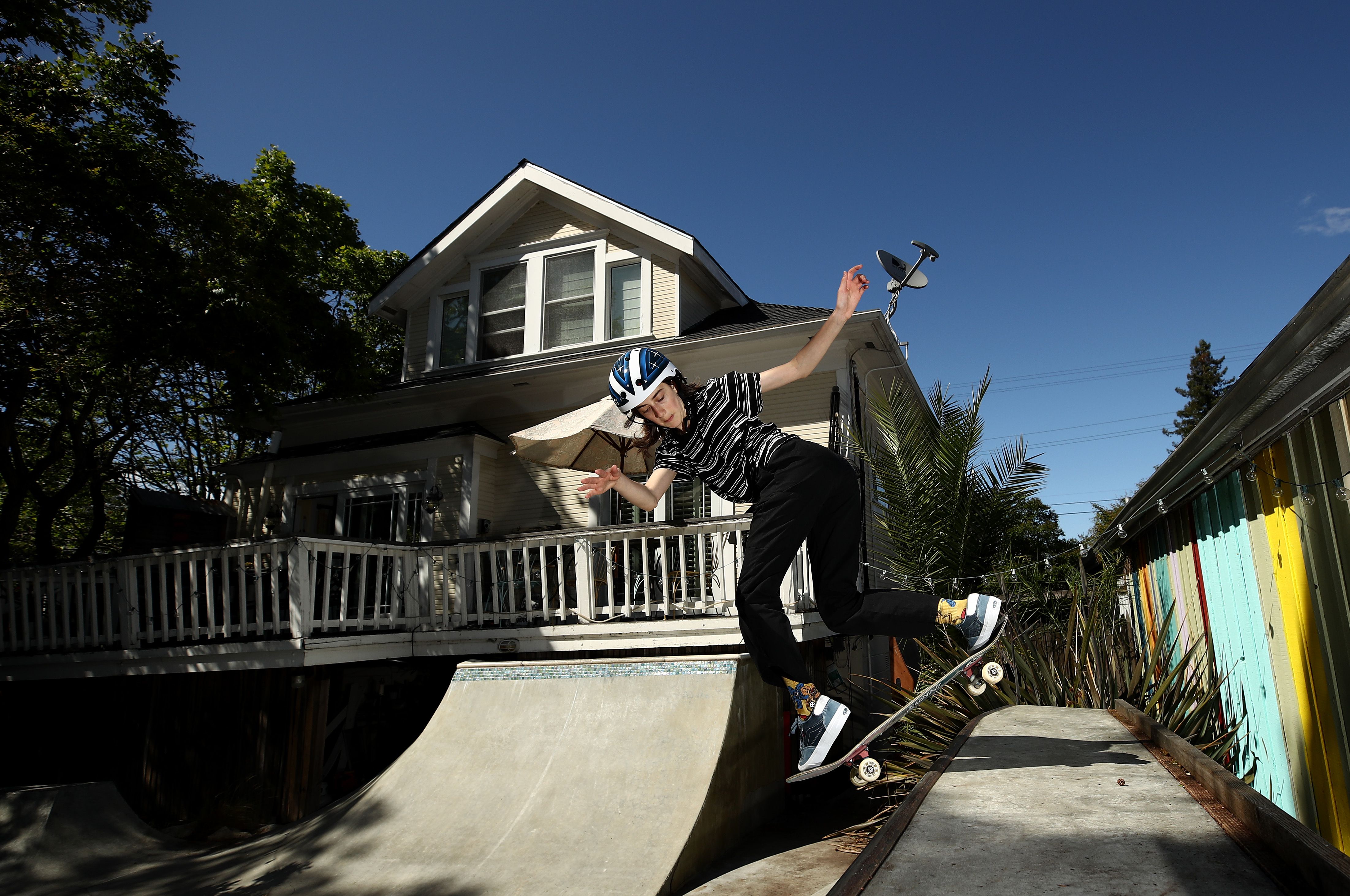 PETALUMA, Calif. — 14-year-old Olympic hopeful skateboarder Minna Stess trains in her backyard skatepark. Great kid.
5. 🌍 Photos 'round the world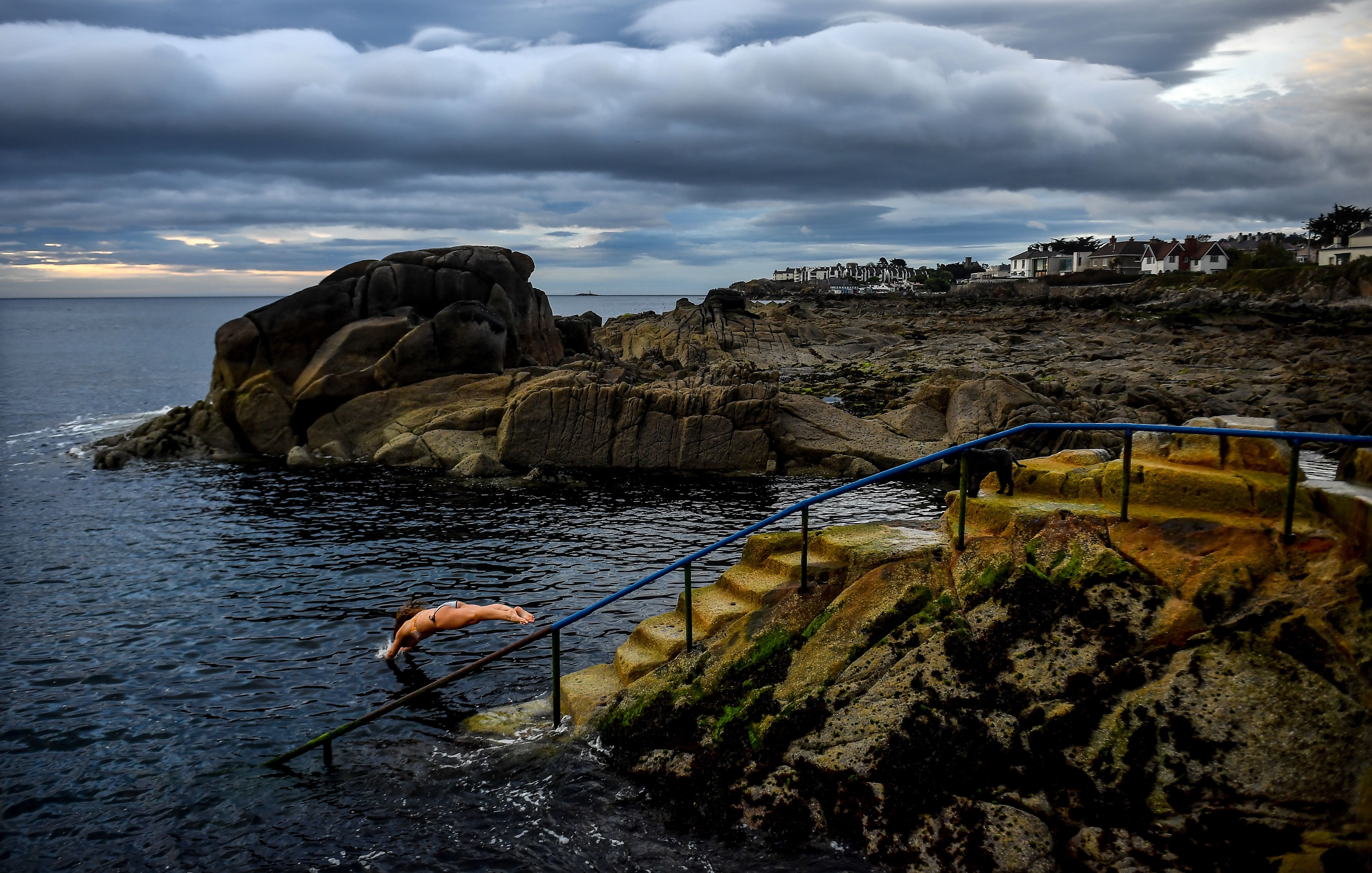 DUBLIN, Ireland — Forty Foot, a historic bathing pool at the southern tip of Dublin Bay that is considered on of the best places in the world to swim, re-opened to the public yesterday.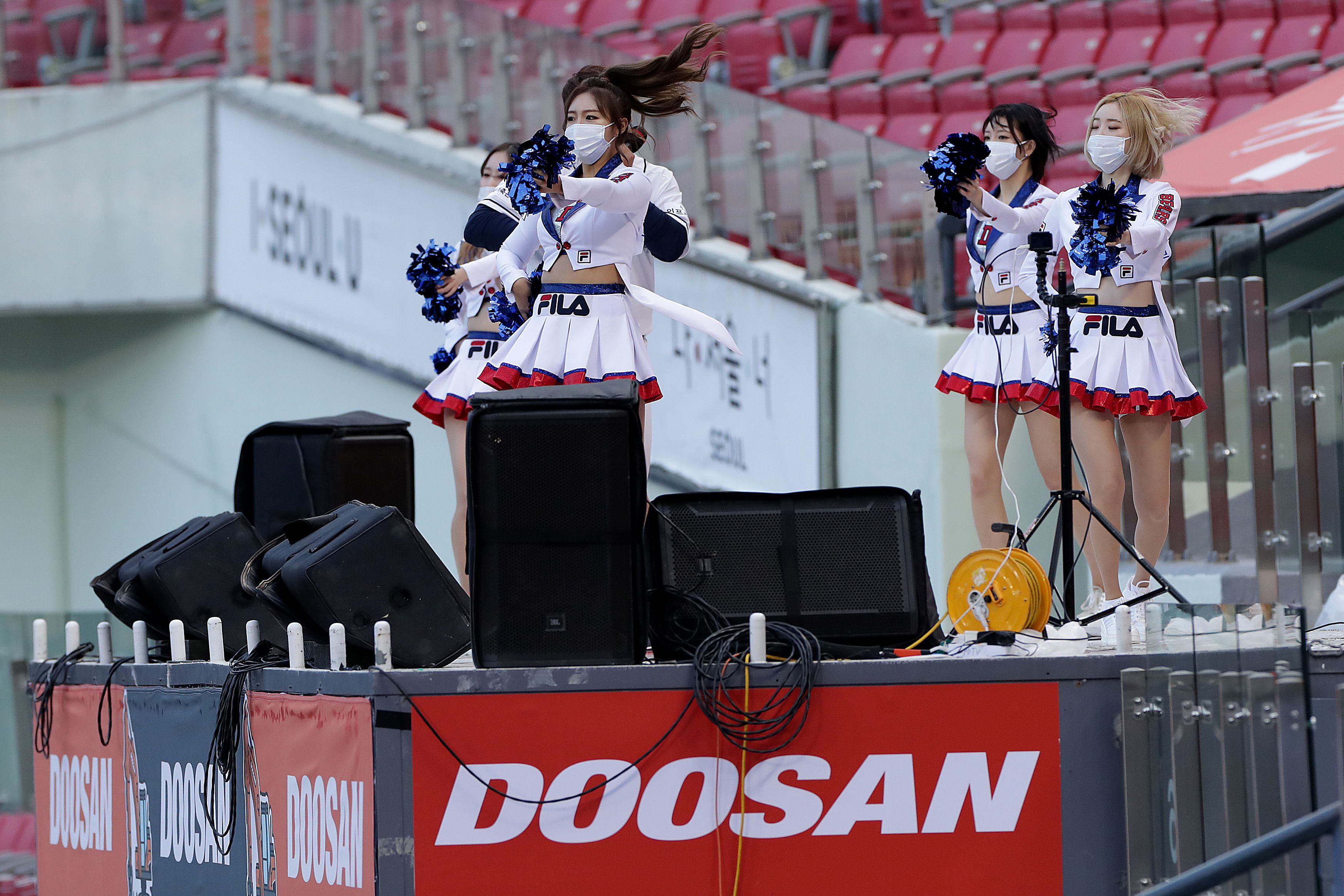 SEOUL, South Korea — Doosan Bears cheerleaders during the KBO League game between the second-place Bears and first-place NC Dinos. Full standings.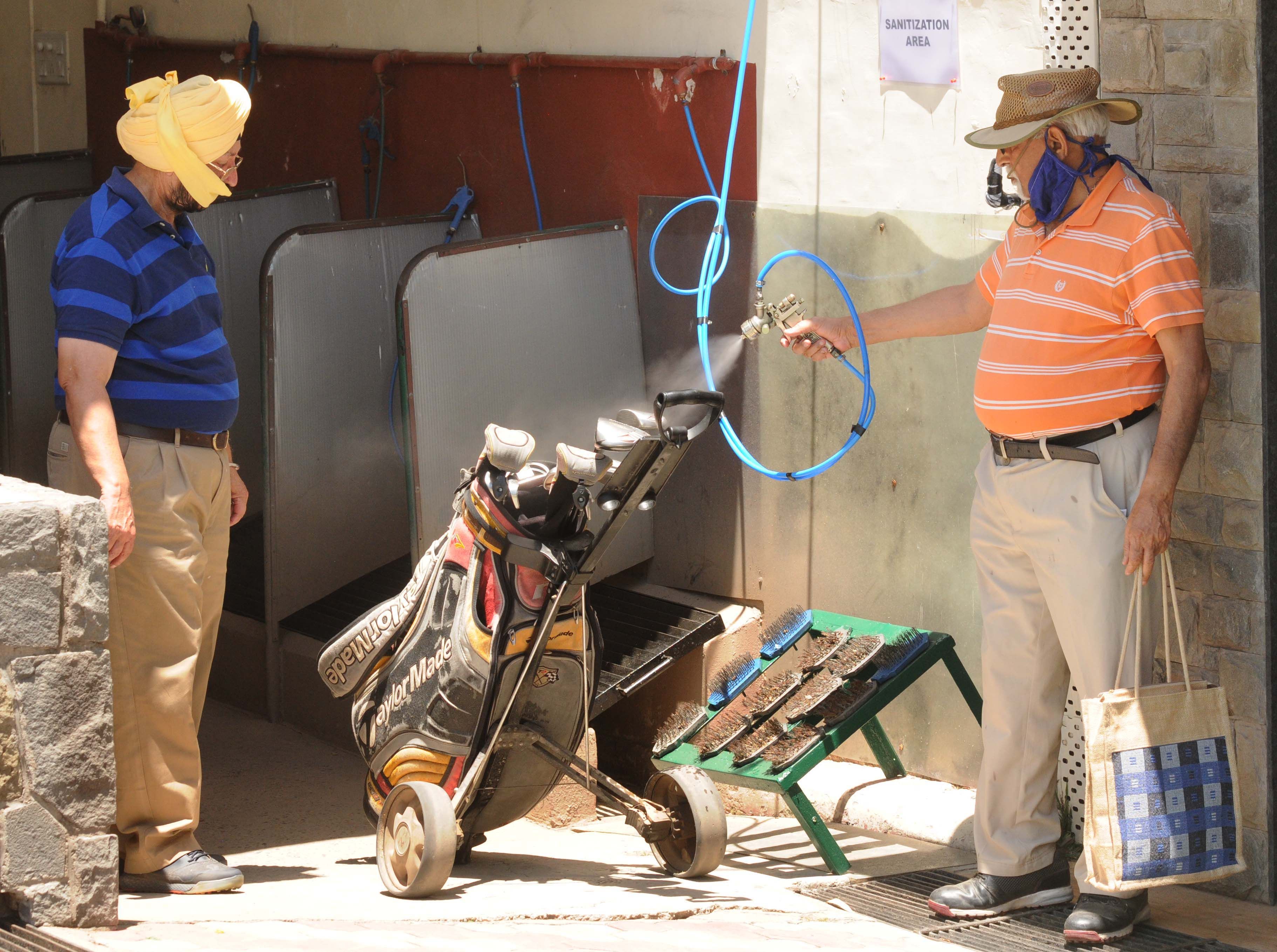 CHANDIGARH, India — Golfers sanitizing their bags after playing a round at the recently re-opened Chandigarh Golf Club.
Bonus: ⚾️ Ranking MLB's all-time rosters (No. 19)
We're ranking the all-time rosters for all 30 MLB teams. Note: Rosters based only on time spent with this specific team. Thoughts? Email me at [email protected].
19. Minnesota Twins
This team is super deep, and the heart of the order is scary: Harmon Killebrew led the league in homers six times, Rod Carew and Joe Mauer won a combined 10 batting titles and Kirby Puckett led the league in hits four times. They're also the clubhouse leader in best names ranking. Killebrew? Kirby? Goose!?! Killer stuff.
Year established: 1901 (as the Washington Senators)
All-time record: 8,903-9,603 (.481)
World Series Championships: 3
Hall of Famers (indicated by *): 8
Starting lineup:
DH Chuck Knoblauch (38 bWAR with team)
2B Rod Carew* (63.8)
C Joe Mauer (55.3)
3B Harmon Killebrew* (60.5)
OF Kirby Puckett* (51.1)
OF Goose Goslin* (43)
SS Joe Cronin* (36.7)
OF Clyde Milan (40)
1B Kent Hrbek (38.6)
On the mound: SP Walter Johnson* (164.5)
Bench:
Infield: 1B Joe Judge (47.1), 3B Gary Gaetti (27.2), SS Cecil Travis (30), C Earl Battey (17.6)
Outfield: Tony Oliva (43.1), Sam Rice* (52.9), Bob Allison (34.1)
Utility: Buddy Myer (41.9), Torii Hunter (26.4)
Rotation: Bert Blyleven* (50.4), Jim Kaat (35.6), Johan Santana (36.1), Jim Perry (28.7)
Bullpen: Joe Nathan (18.4), Rick Aguilera (10), Firpo Marberry (25.4)
Additional notes:
Johnson's career was pure lunacy. He ranks second only to Babe Ruth (182.5) in total WAR (164.5), tossed an MLB record 110 shutouts and one-sixth of his career starts ended in a complete game shutout.
Kaat was a quiet assassin on the mound. He was a strong pitcher, sure, but for someone who isn't exactly a household name, he amassed the second-most Gold Gloves ever (16, tied with Brooks Robinson, behind Greg Maddux's 18).
ICYMI ... 30. Tampa Bay Rays; 29. Kansas City Royals; 28. Arizona Diamondbacks; 27. Toronto Blue Jays; 26. Los Angeles Angels; 25. San Diego Padres; 24. Colorado Rockies; 23. Milwaukee Brewers; 22. Washington Nationals; 21. New York Mets; 20. Baltimore Orioles
Huge thanks to Tom Stone, whose book "Now Taking the Field: Baseball's All-Time Dream Teams for All 30 Franchises," provided the inspiration for these rosters.
6. May 21, 1904: ⚽️ FIFA is established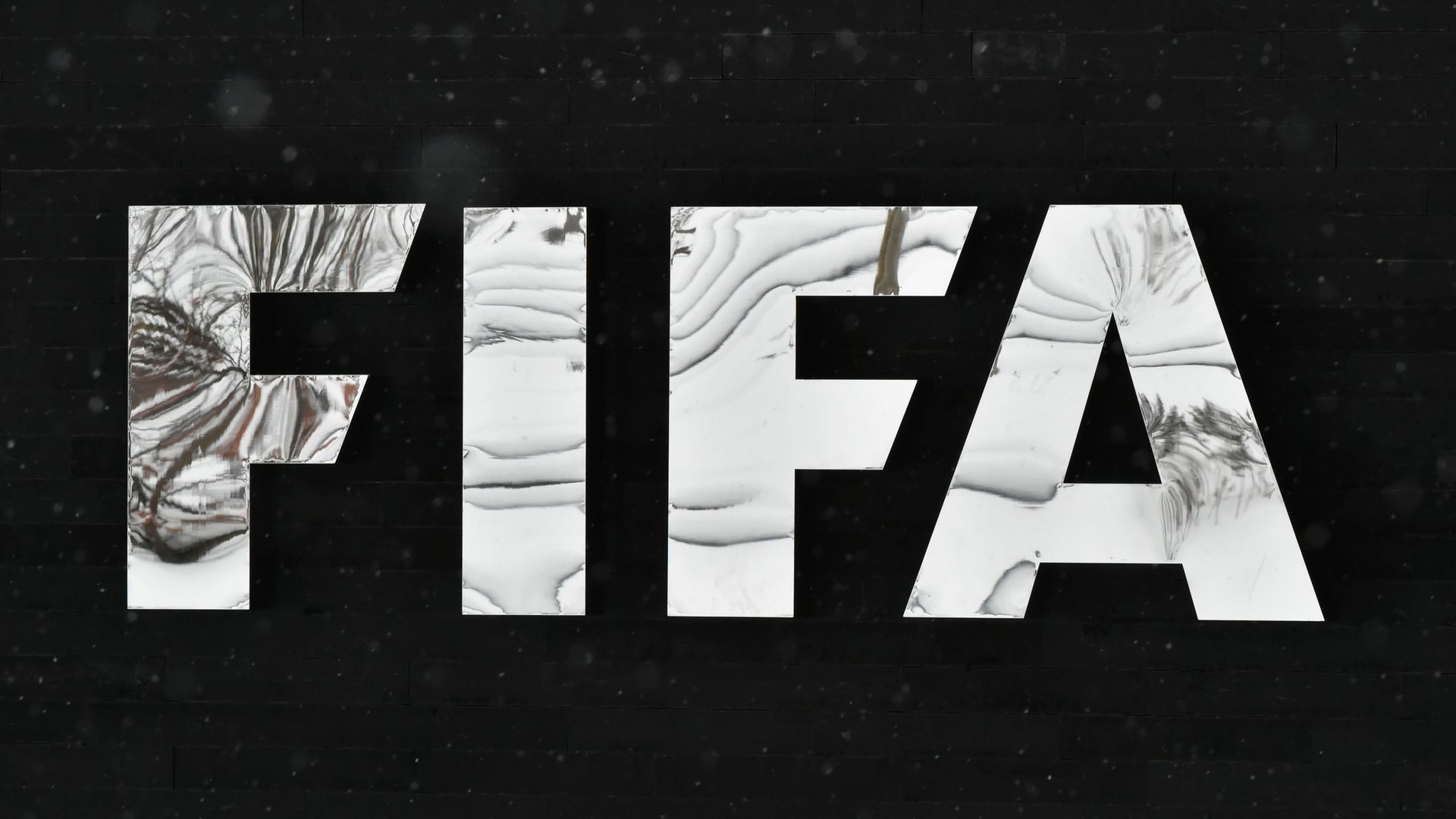 116 years ago today, the Fédération Internationale de Football Association (FIFA) was established in Paris by seven founding national associations: Belgium, Denmark, France, Netherlands, Spain, Sweden and Switzerland.
Membership: Today, FIFA boasts 211 member associations, including 129 women's national teams, broken down further into regional confederations. Just 12 members of these regional confederations are not also associated with FIFA.
UEFA and CONMEBOL: The European and South American confederations have 65 combined associated nations, all of whom are members of FIFA.
CONCACAF: Six of the 41 nations in the Confederation of North, Central American and Caribbean Association Football are not members (Bonaire, French Guiana, Guadeloupe, Martinique, Saint Martin and Sint Maarten).
AFC: One of the 47 nations in the Asian Football Confederation is not a member (Northern Mariana Islands, a U.S. territory in the Pacific).
CAF: Two of the 56 nations in the Confederation of African Football are not members (Zanzibar and Réunion).
The big picture: Corruption has plagued FIFA in recent years, with then-president Sepp Blatter forced to resign in 2015 due to a decades-long scandal.
The organization has had no such setbacks in the virtual world, where its nearly 30-year-old video game series is by far the top-selling sports game ever.
Go deeper:
7. ⭐️ Watch, read, listen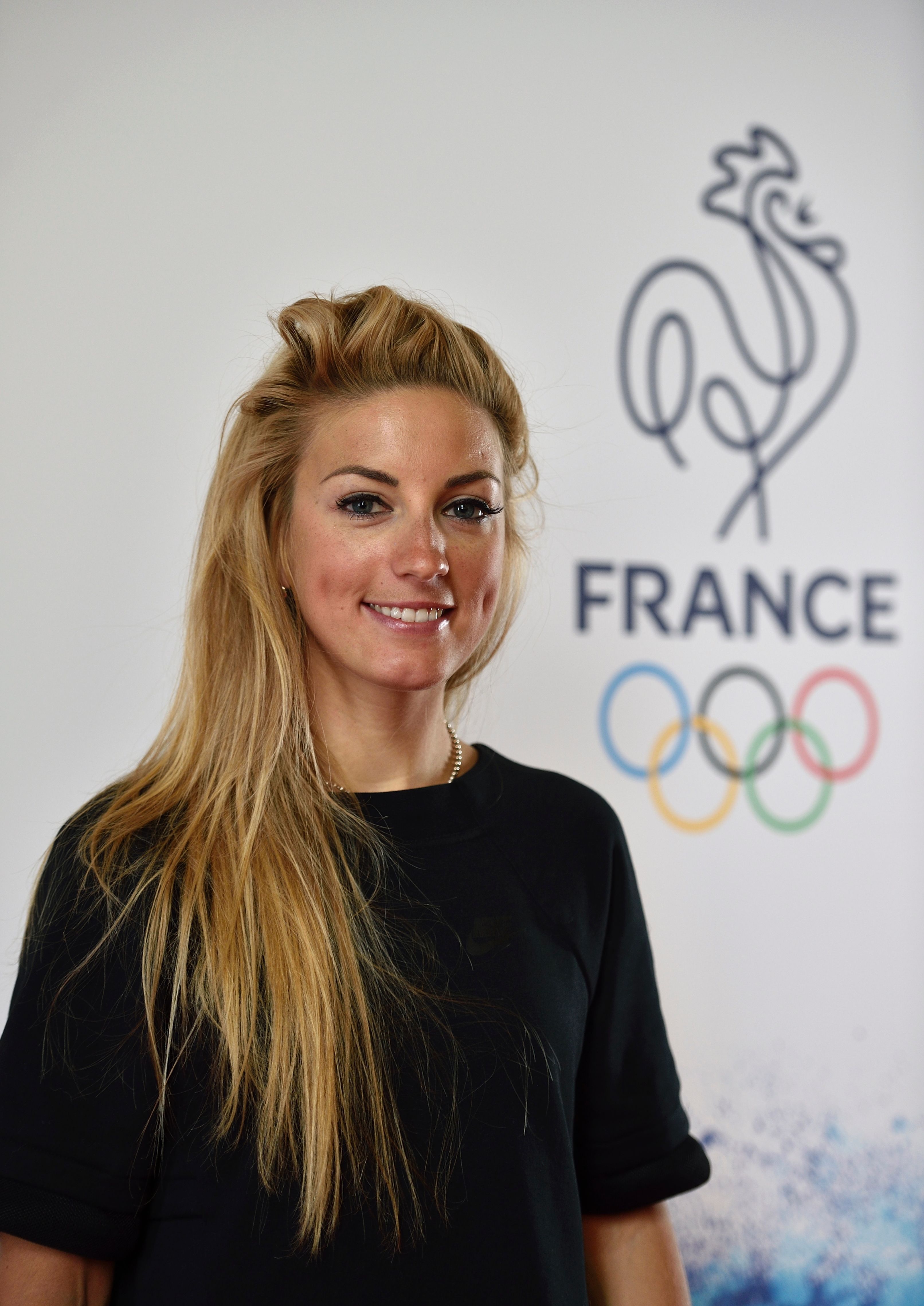 🎥 Watch: Meet one of the world's best all-around cyclists (Red Bull)
"Rob Warner travels to France to meet with Pauline Ferrand-Prévot, the only rider in history to hold cross-country, cyclocross and road racing world titles at the same time."
📚 Read: Coronavirus shut down the "experience economy." Can it come back? (David Gelles, NYT)
"In recent decades, a growing share of job growth and gross domestic product has come from the business of getting people together — from college sports [to] music festivals. ... Even the boom in restaurants was about atmospherics as much as it was about food."
🎧 Listen: How can the NBA return? ("Winging it with Vince Carter," The Ringer)
"Vince Carter and 'NBA on TNT' host Ernie Johnson Jr. discuss the future of the NBA during the COVID-19 pandemic pending a decision from commissioner Adam Silver."
8. The Ocho: 🌀 Sign Spinning Championship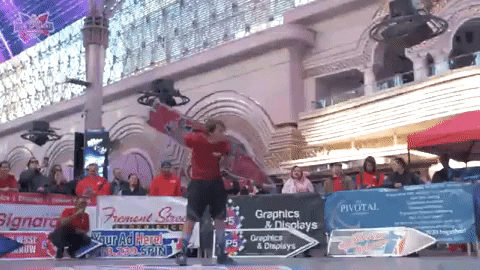 Competitors from around the world descended on Las Vegas in January for the 13th Annual World Sign Spinning Championship, where they were judged on three categories: style, technical ability and execution. Haha unreal.
9. ⚾️ MLB trivia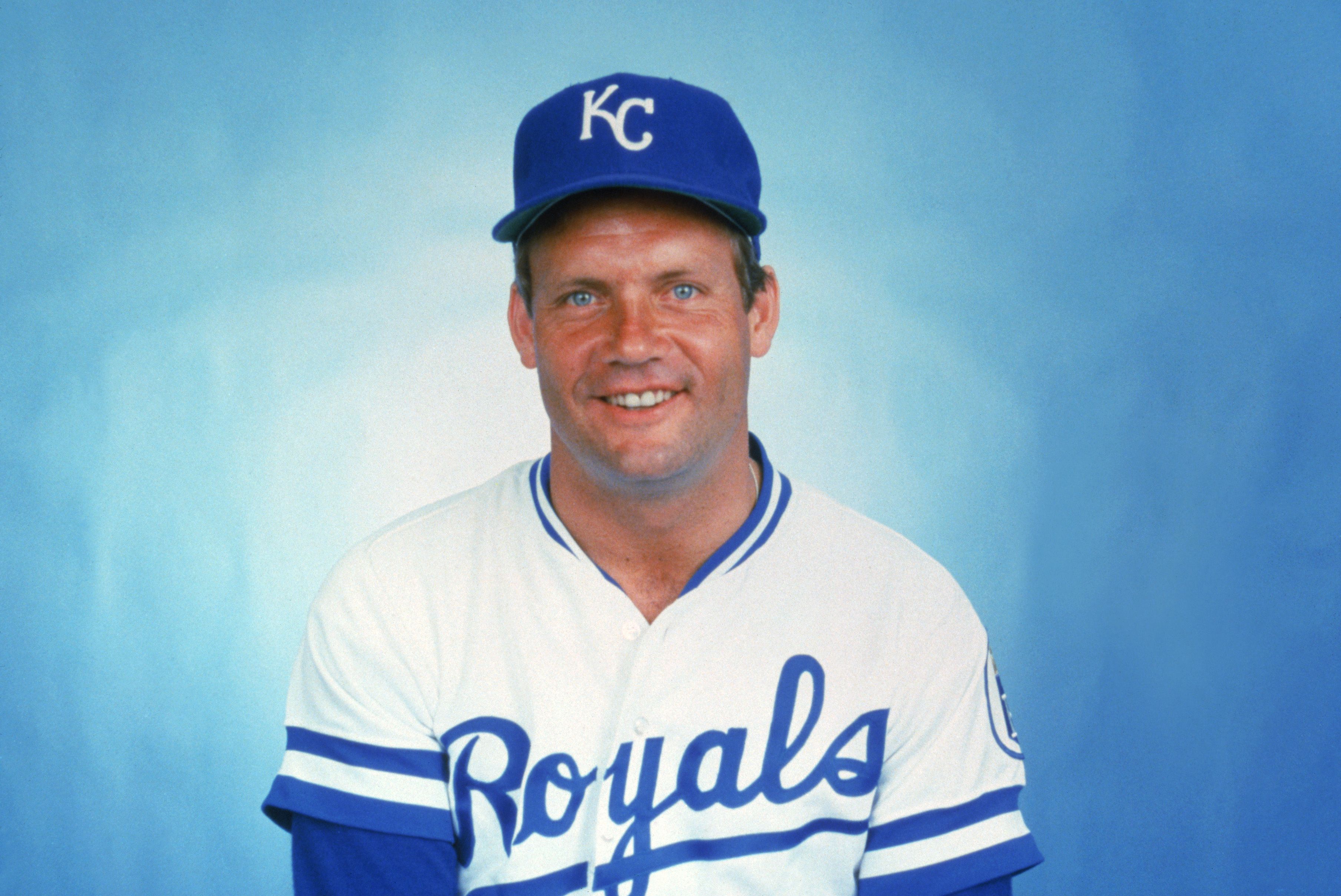 Question: Royals legend George Brett holds the distinction of being the only player to accomplish what feat in three different decades?
Hint: Hitting-related.
Answer at the bottom.
10. ❤️ Why we love sports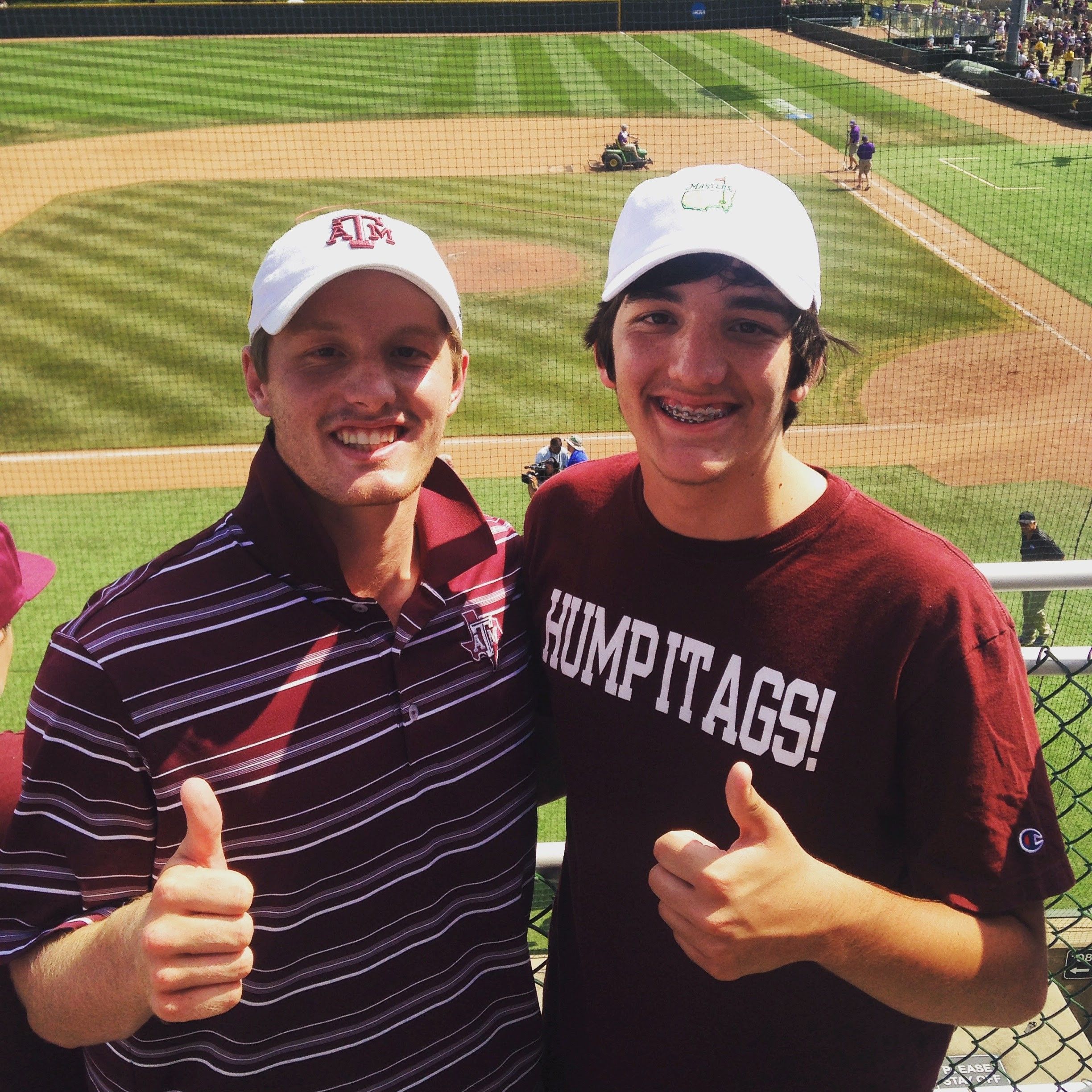 Andrew T. (Atlanta) writes:
"My little brother, Luke, is six years younger than me, and we did not get along growing up at all. We shared a room for around 10 years up until I left for college and were constantly fighting and getting on each other's nerves.
"It didn't help that I was very into sports and he was not. Everything I did was sports related — playing sports, watching sports, trading sports cards with friends — while Luke couldn't care less. And that made it hard for us to connect.
"Then, out of the blue, he started to show more interest in sports. So I started taking him to games in an effort to spend more quality time together. Our first game together was a Texas Rangers game, then I brought him to a few Texas A&M football and baseball games during my time as a student there.
"Slowly but surely, this helped us begin to build more of a relationship. We went from never texting to texting regularly about Texas A&M football, the Cowboys and the Mavericks.
"Every now and then, Luke will mention when we went to our first baseball game together and how that meant a lot to him. And I may not tell him enough, but it sure did mean a lot to me, too.
"Luke ended up attending Texas A&M like I did, which has helped our bond grow even stronger. When I'm back home from Atlanta (where I live now), we'll always find some time to talk Aggies football.
"Long story short, my brother and I had a strained relationship growing up, and honestly we still struggle at times today. But there's a real connection now, built largely around sports, and for that I am very thankful."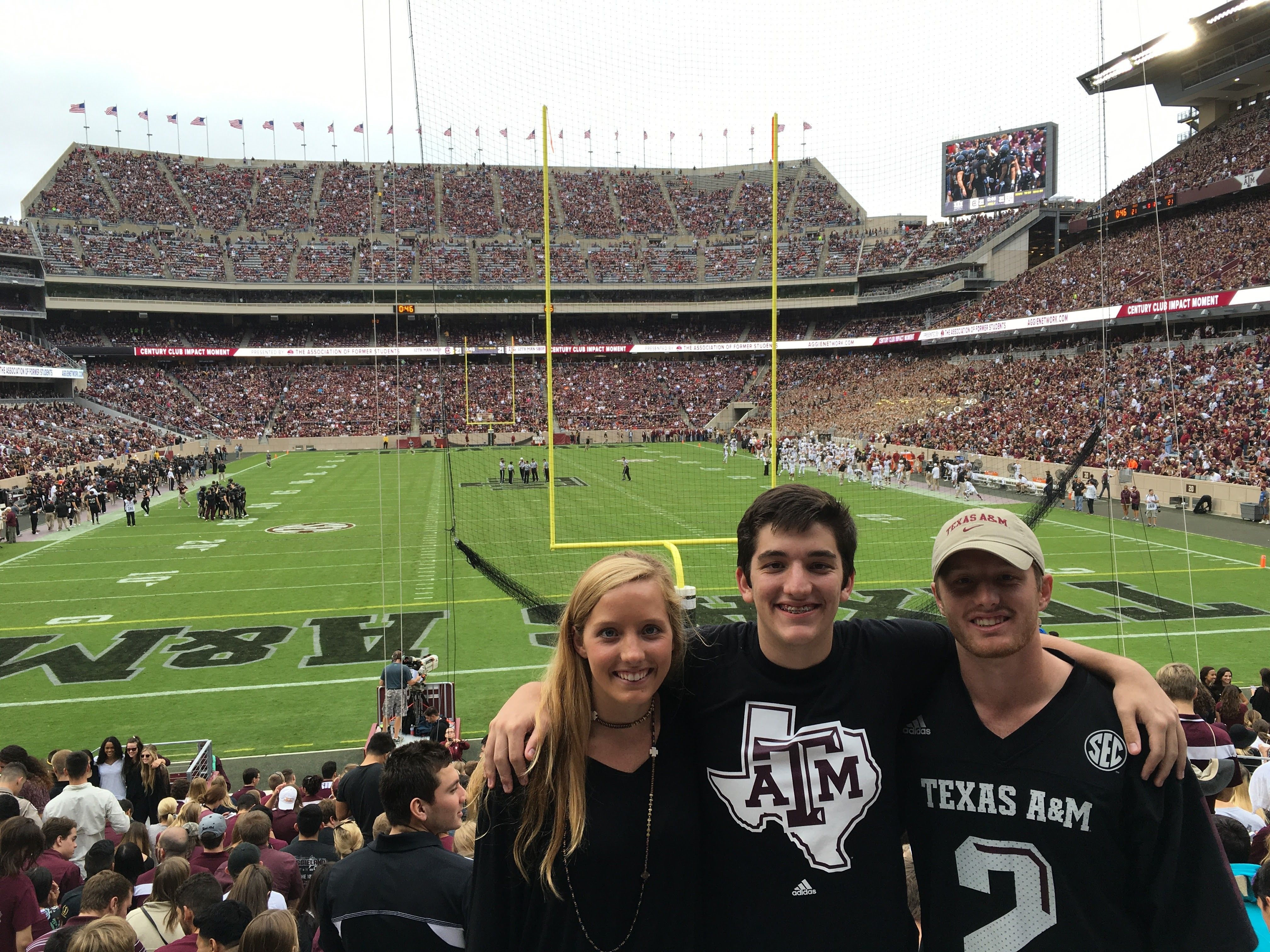 ✍️ Submit your story: Do you have a fondest sports memory? Or an example of sports having a positive impact on your life? If you'd like to share, simply reply to this email. We'll be telling your stories until they run out.
See ya Tuesday,
Kendall "Handing the mic over to Jeff" Baker
Trivia answer: Win a batting title (1976, 1980, 1990)