Axios Sports
February 08, 2023
👋 Good morning! Happy Hump Day.
Today's word count: 1,583 words (6 minutes).
Let's sports...
1 big thing: 🏀 LeBron passes Kareem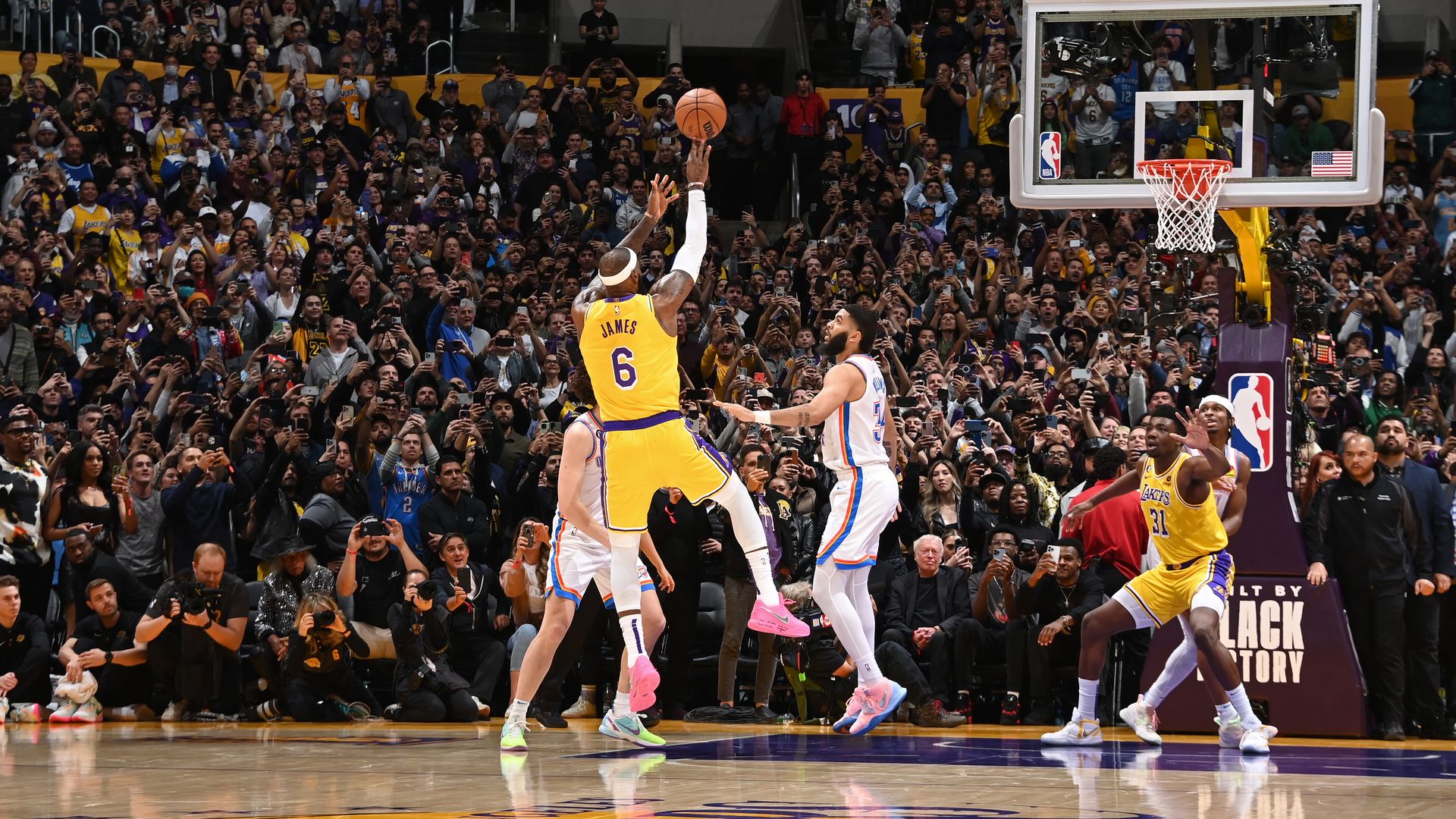 For the first time in 39 years, the NBA has a new all-time scoring leader, Axios' Jeff Tracy writes.
ICYMI: LeBron James buried a fadeaway jumper late in the third quarter of Tuesday night's close loss to the Thunder, passing Kareem Abdul-Jabbar to stand alone as the most accomplished scorer in NBA history.
"I write 'The Man In The Arena' on my shoe every single night from Theodore Roosevelt. Tonight, I actually felt like I was sitting on top of the arena when that shot went in, and the roar from the crowd. I'm not sure if I would be able to feel that feeling again, unless it's a game-winning Finals shot."
— James, after the game
The top 5 scorers in NBA history:
James: 38,390 points
Abdul-Jabbar: 38,387
Karl Malone: 36,928
Kobe Bryant: 33,643
Michael Jordan: 32,292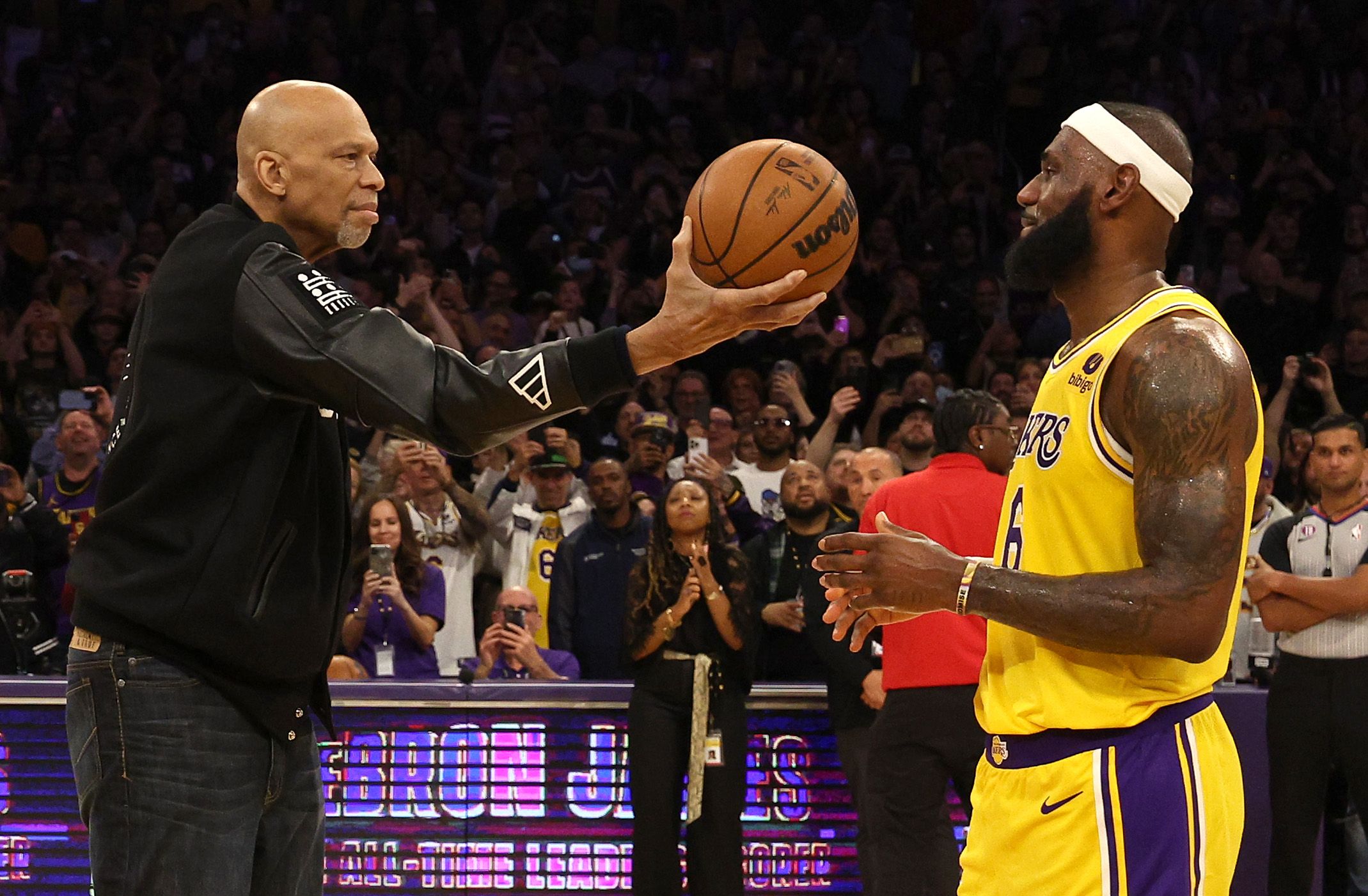 By the numbers: James reached this staggering sum by combining three critical factors better than any player in league history: longevity, consistent excellence and durability.
Longevity: He's one of just 10 players to play in at least 20 seasons, which fellow top-five members Abdul-Jabbar and Bryant also did. Malone played in 19, so the only real outlier is Jordan (15 seasons), because of course he is.
Consistent excellence: James has the fifth-highest career points per game average in NBA history (27.22), and he's looking as strong as ever in year 20, ranking seventh in the league this season (30.2 ppg).
Durability: He's rarely missed time to injury, logging the third-most regular-season minutes and by far the most playoff minutes all-time.
Between the lines: James becoming the NBA's all-time leading scorer is particularly remarkable given he doesn't even consider scoring to be his best attribute. "I've always prided myself in being a pass-first guy," he told ESPN ($).
To wit, he also ranks fourth all-time in assists, and has scored more points than John Stockton (No. 1 on that list) and Jason Kidd (No. 2), combined.
It's that all-around nature that makes James such a unicorn. Some guys are scorers, some are distributors, some are defensive savants, some are great teammates; LeBron is all of those things at once.
The bottom line: It's hard to overstate the amount of hype that surrounded James when he entered the NBA as an 18-year-old in 2003. It's even harder to overstate how impressive it is that he not only lived up to — but exceeded — those sky-high expectations.
Go deeper: The story of LeBron's 38,390 points, by those who were there (NYT)
2. ⚾️ Food for thought: MLB realignment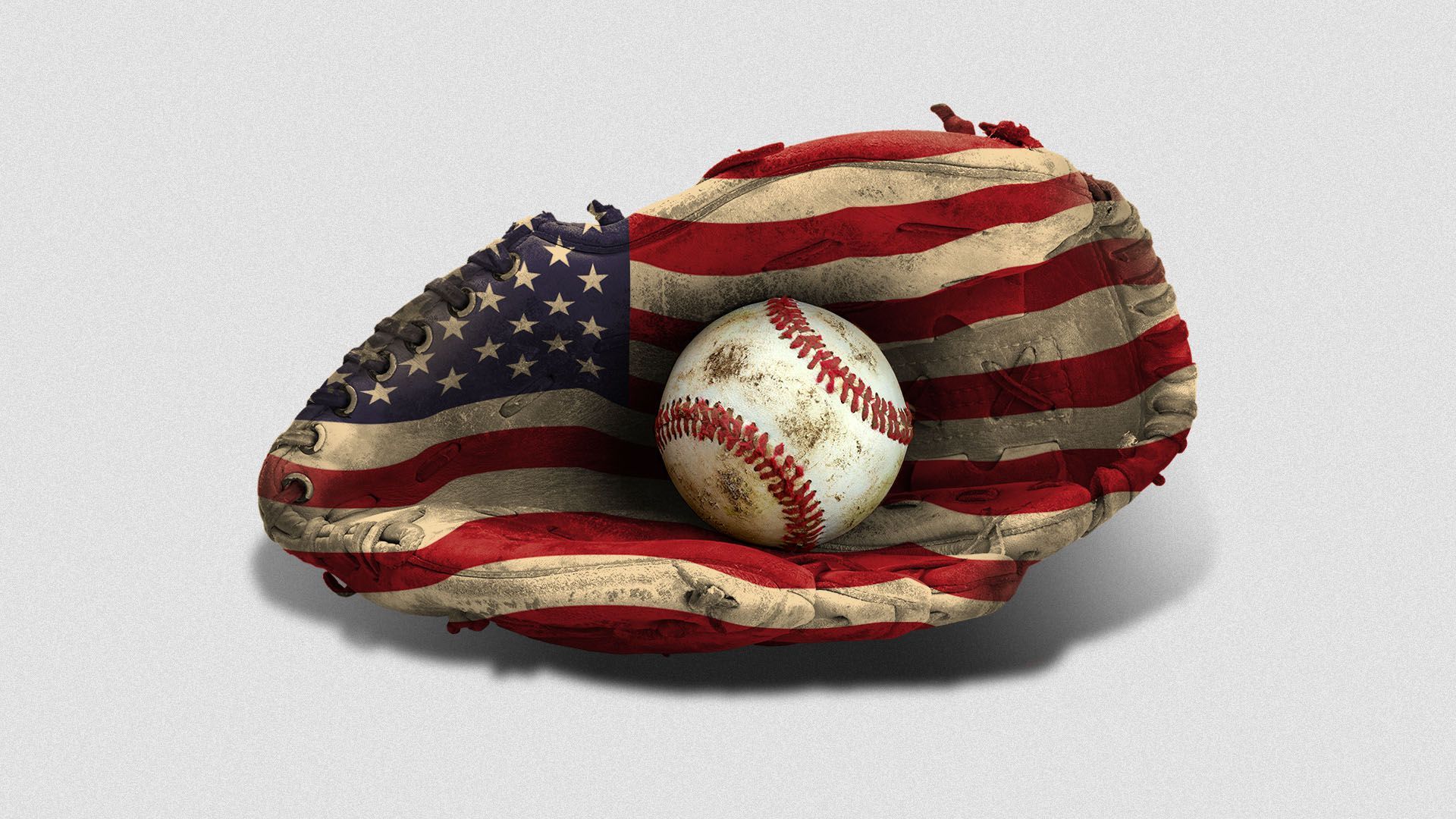 MLB expansion is coming, and The Athletic's Jim Bowden thinks the move to 32 teams is the perfect time to replace the American League and National League with Eastern and Western conferences.
"Four teams per division, 16 teams per conference. With significantly more interleague play (46 games per team per season, starting this year) and the universal DH, there's no reason — beyond tradition and losing some rivalries — to keep the present infrastructure."
— Jim Bowden, The Athletic (
$
)
Here's how it would work...
Eastern Conference
East: Mets, Phillies, Red Sox, Yankees
North: Blue Jays, Guardians, Reds, Tigers
Mid-Atlantic: Nationals, Orioles, Pirates, Charlotte expansion team
Southeast: Braves, Marlins, Rays, Nashville expansion team
Western Conference
Midwest: Brewers, Cubs, Twins, White Sox
Southwest: Astros, Cardinals, Rangers, Royals
Pacific Coast: Athletics, Giants, Mariners, Rockies
West: Angels, Diamondbacks, Dodgers, Padres
3. 🏒 Harvard vs. Northeastern, finally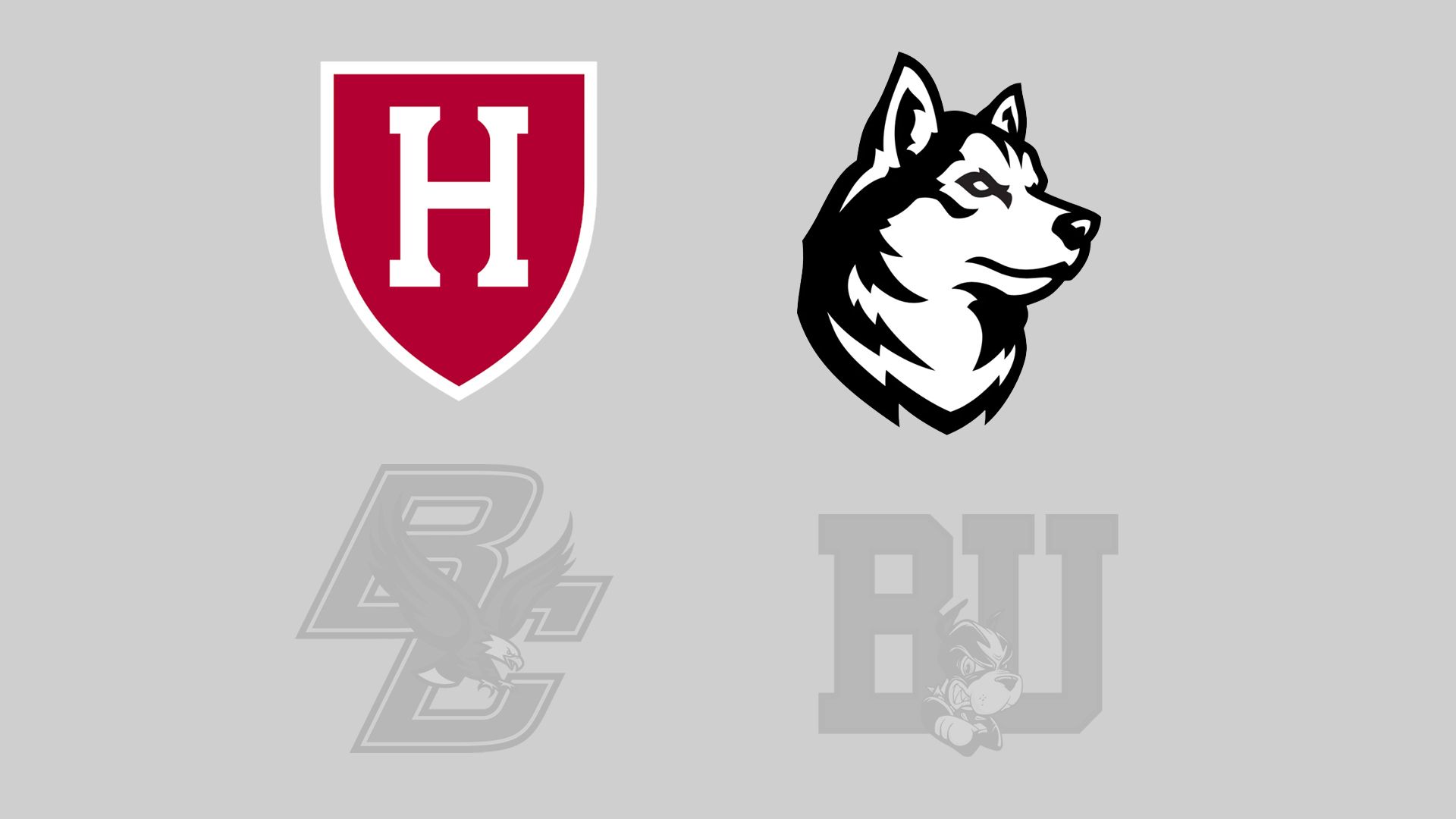 Harvard and Northeastern have been playing in the men's Beanpot since 1952. For the first time ever, they'll meet in the final, Jeff writes.
Driving the news: Harvard beat Boston College, 4-3 (OT), and Northeastern beat Boston University, 3-1, on Monday in the annual hockey tournament featuring Boston's four major college programs.
It's taken this long for a Crimson-Huskies championship largely because their counterparts are perennial powers: BC's 25 Frozen Four appearances are the second-most ever, and BU's 22 are tied for third.
But this year, No. 10 Harvard (16-6-1) had the upper hand on a struggling BC squad (9-11-6), while Northeastern (14-10-3) was able to upset No. 3 BU (20-7-0).
By the numbers: BU has won 31 men's Beanpot titles, BC has won 20, Harvard has won 11 and Northeastern has won seven.
Harvard and Northeastern have played in the semifinals 23 times, so there were some years when a Crimson-Huskies final wasn't possible.
But there were still 46 prior opportunities for it to happen — and it never did. Truly mind-boggling.
Snapshot: Championship matchups throughout Beanpot history...
BC vs. BU: 22 meetings
Harvard vs. BU: 18
BU vs. Northeastern: 15
Harvard vs. BC: 8
BC vs. Northeastern: 6
Harvard vs. Northeastern: 1 (Monday night at TD Garden)
4. ⚡️ Lightning round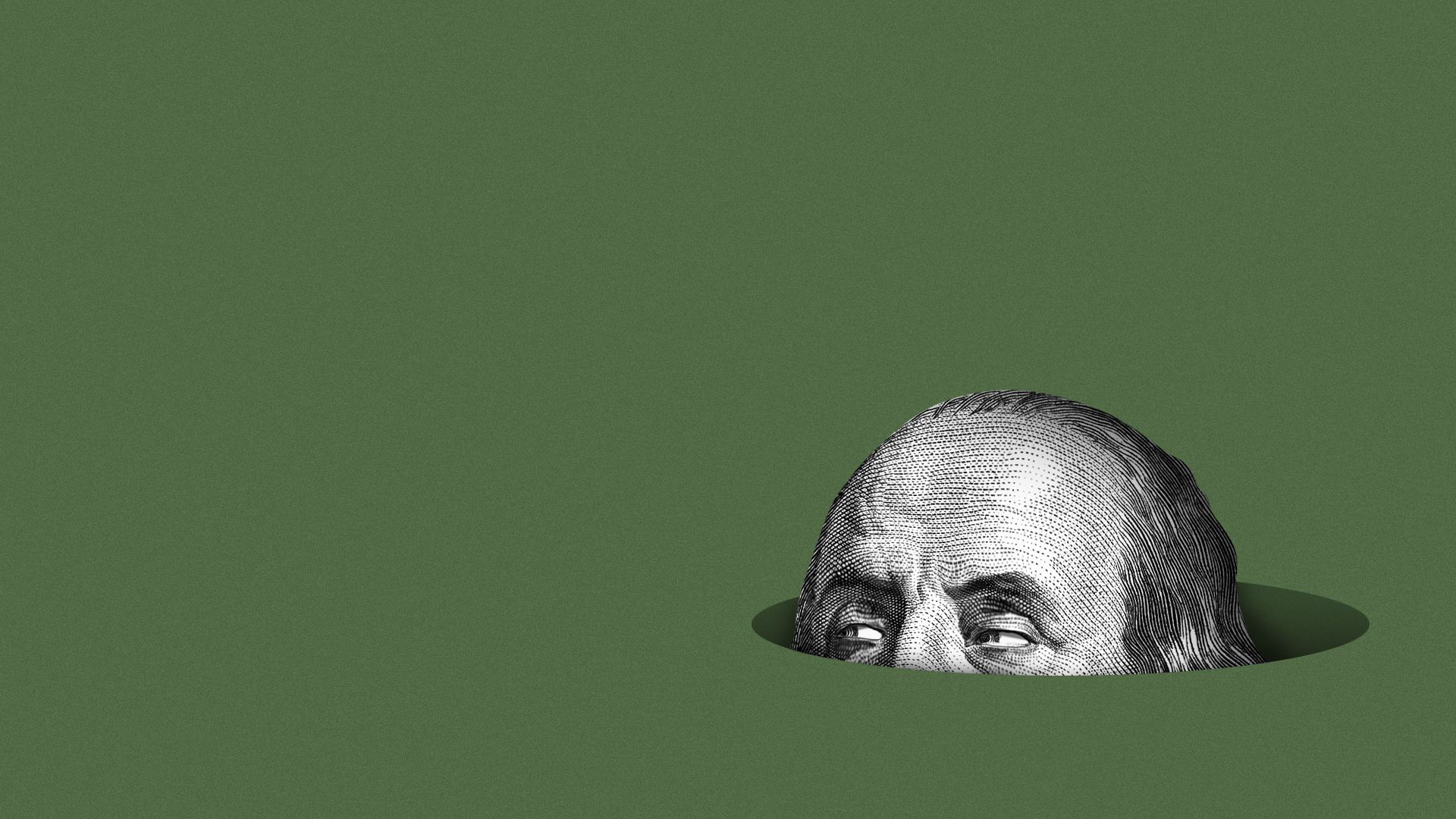 5. 🌎 7 marathons, 7 continents, 7 days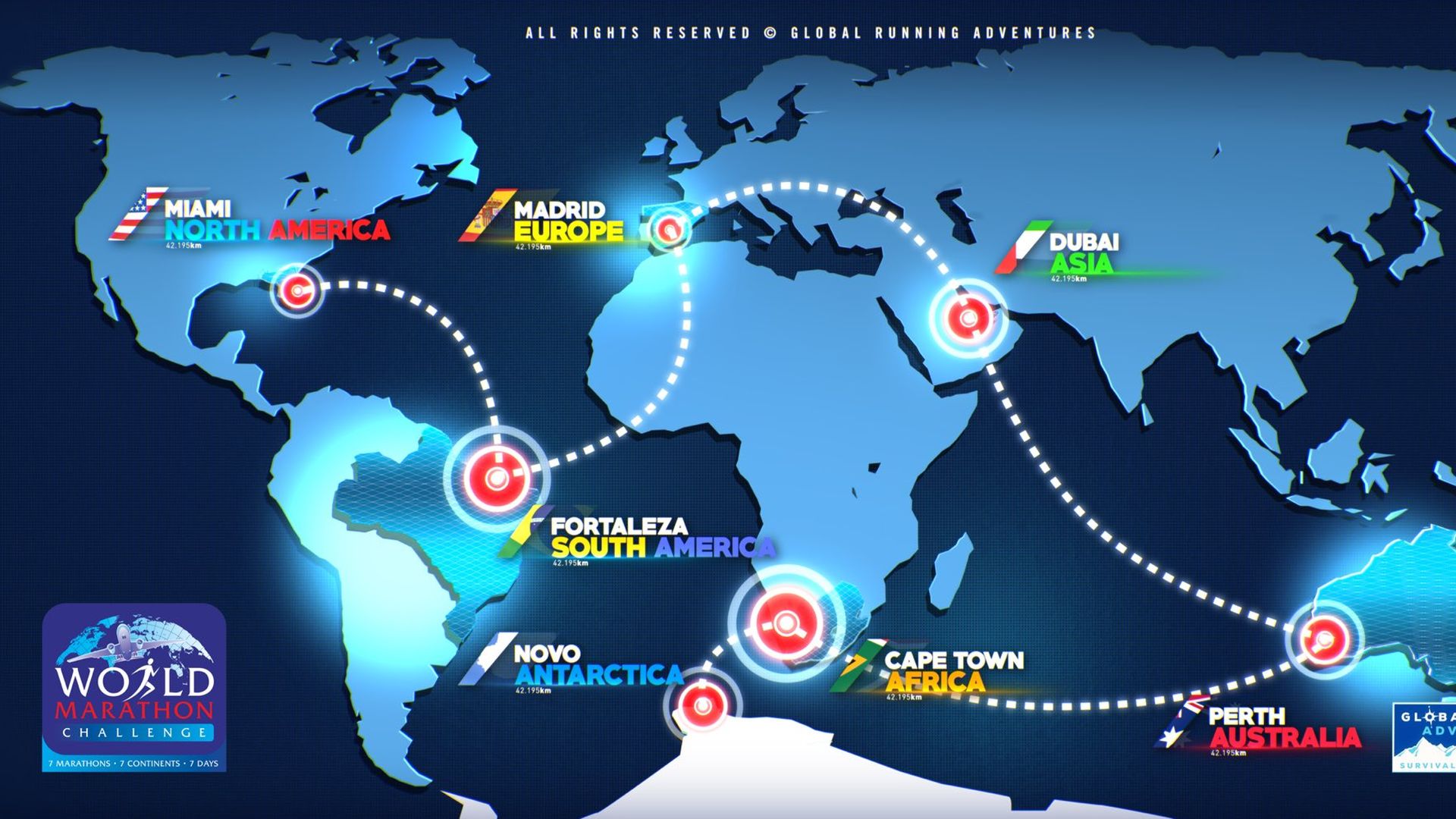 David Kilgore, a professional ultra-distance runner, just completed the World Marathon Challenge: seven marathons on seven continents in seven days.
The kicker: He won all seven races!
❄️ Antarctica: 3:23:17
🇿🇦 South Africa: 2:58:15
🇦🇺 Australia: 2:55:07
🇦🇪 Dubai: 2:52:05
🇪🇸 Spain: 2:44:27
🇧🇷 Brazil: 2:55:59
🇺🇸 USA: 2:41:50
Go deeper: Kilgore documented his journey on Instagram.
6. ☕️ Scientists: Coffee can jolt your workout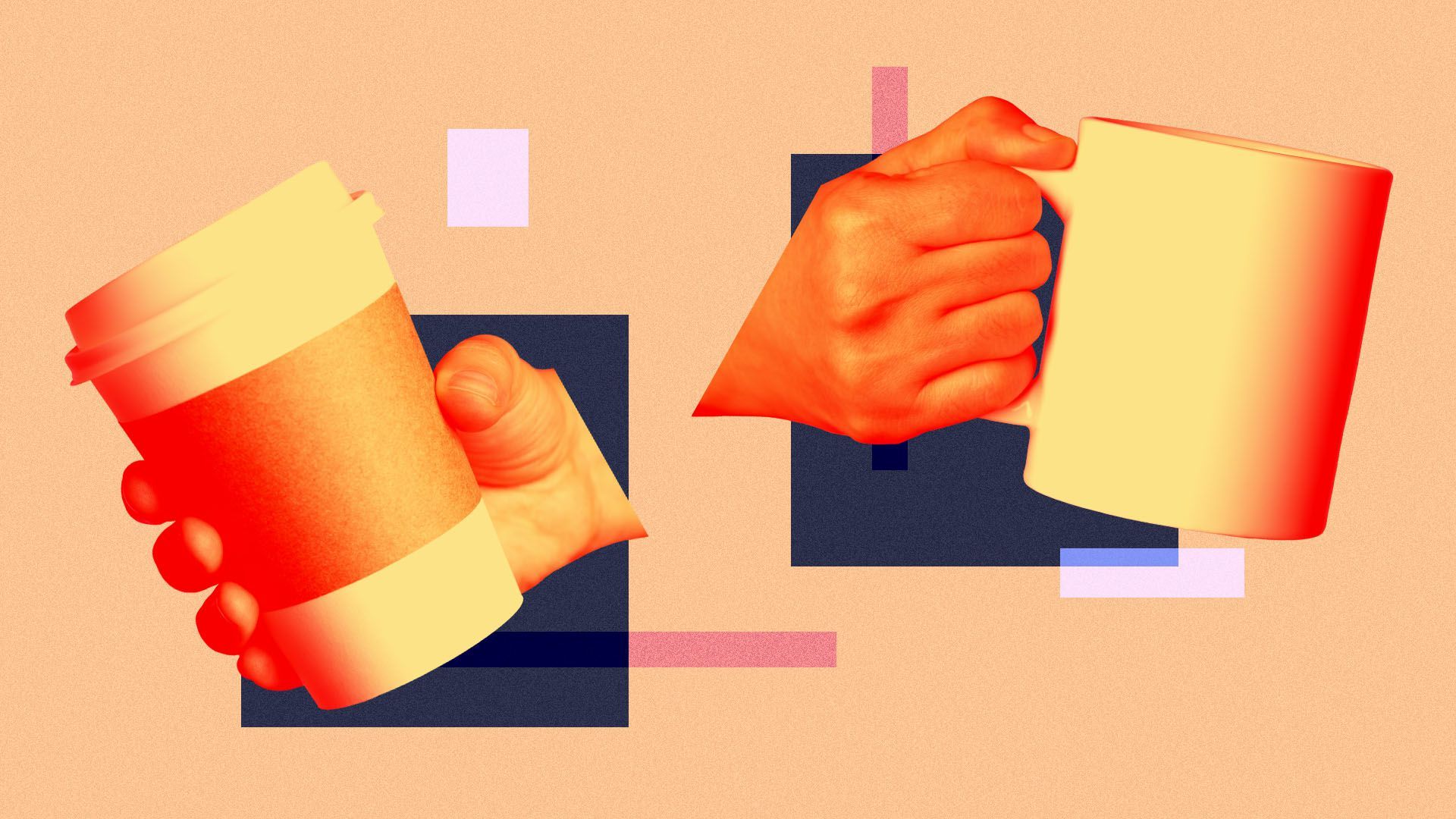 A cup of coffee before a workout can quantifiably boost your performance, Axios' Erica Pandey writes.
Why it matters: Most of the things we indulge in, like dessert or cocktails or fried food, aren't the healthiest for us. But coffee is one of life's rarest gifts — a pleasure that's good for you and can power your workout.
Driving the news: Multiple studies have led scientists to a consensus: "used correctly, caffeine can help you lift more, run faster and cycle farther," per NYT.
Case in point: A recent analysis found that caffeine improved competitive rowers' times on 2,000-meter rows by about four seconds.
The ideal dose is between 1.4 and 2.7 milligrams of caffeine per pound of body weight, scientists say. That comes out to about two cups of coffee for a 150-pound person.
This is fascinating ... The placebo effects of caffeine can be almost as strong as the physiological ones. In one study, sprinters who were given a placebo experienced just about the same performance boost as those who got the real stuff — as long as they were told they'd ingested caffeine.
7. 🏀 Stat du jour: Cam's on fire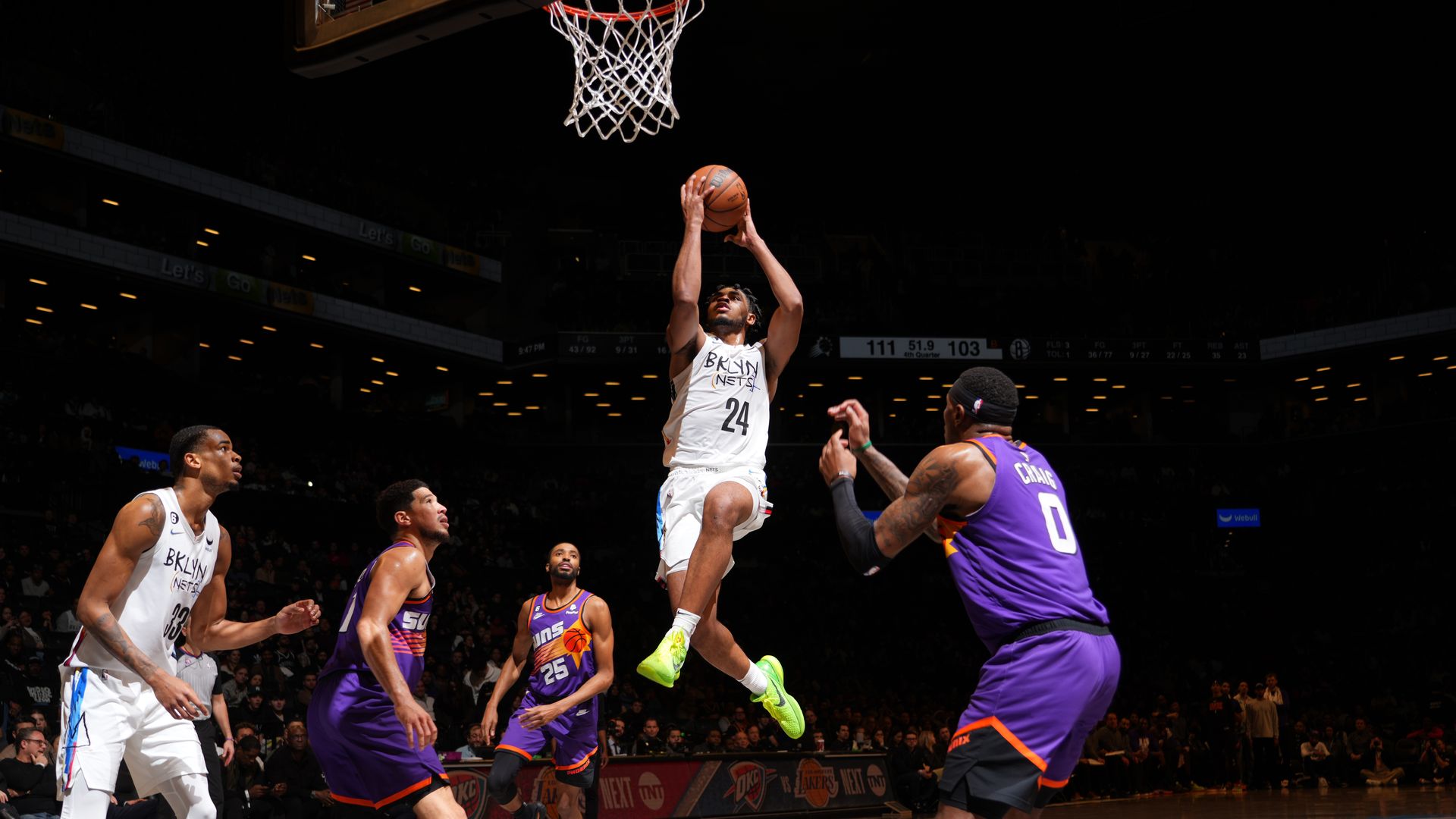 Cam Thomas, 21, scored 43 points in the Nets' 116-112 loss to the Suns on Tuesday, becoming the youngest player in NBA history with three straight 40-point games, Jeff writes.
Catch up quick: Before Kyrie Irving requested a trade from Brooklyn last week, the second-year guard out of LSU was averaging 7.4 points in 14.1 minutes per game.
In three games since — including his first two starts of the season — he's averaging 44.7 points in 35.6 minutes per game, scoring 44 against the Wizards and 47 against the Clippers before Tuesday's outburst against Phoenix.
Fun fact: Thomas has more 40-point games in the past five days (3) than Irving has all season (2).
The big picture: It may just be a statistical anomaly, but regardless of age, Thomas is just the 15th player in the three-point era (since 1979) with three straight 40-point games.
You may have heard of the other 14: Michael Jordan, Kobe Bryant, Allen Iverson, Moses Malone, Bernard King, Adrian Dantley, Kevin Durant, Steph Curry, Giannis Antetokounmpo, Carmelo Anthony, James Harden, Russell Westbrook, Damian Lillard, and Devin Booker.
8. 📺 Watchlist: Kyrie's debut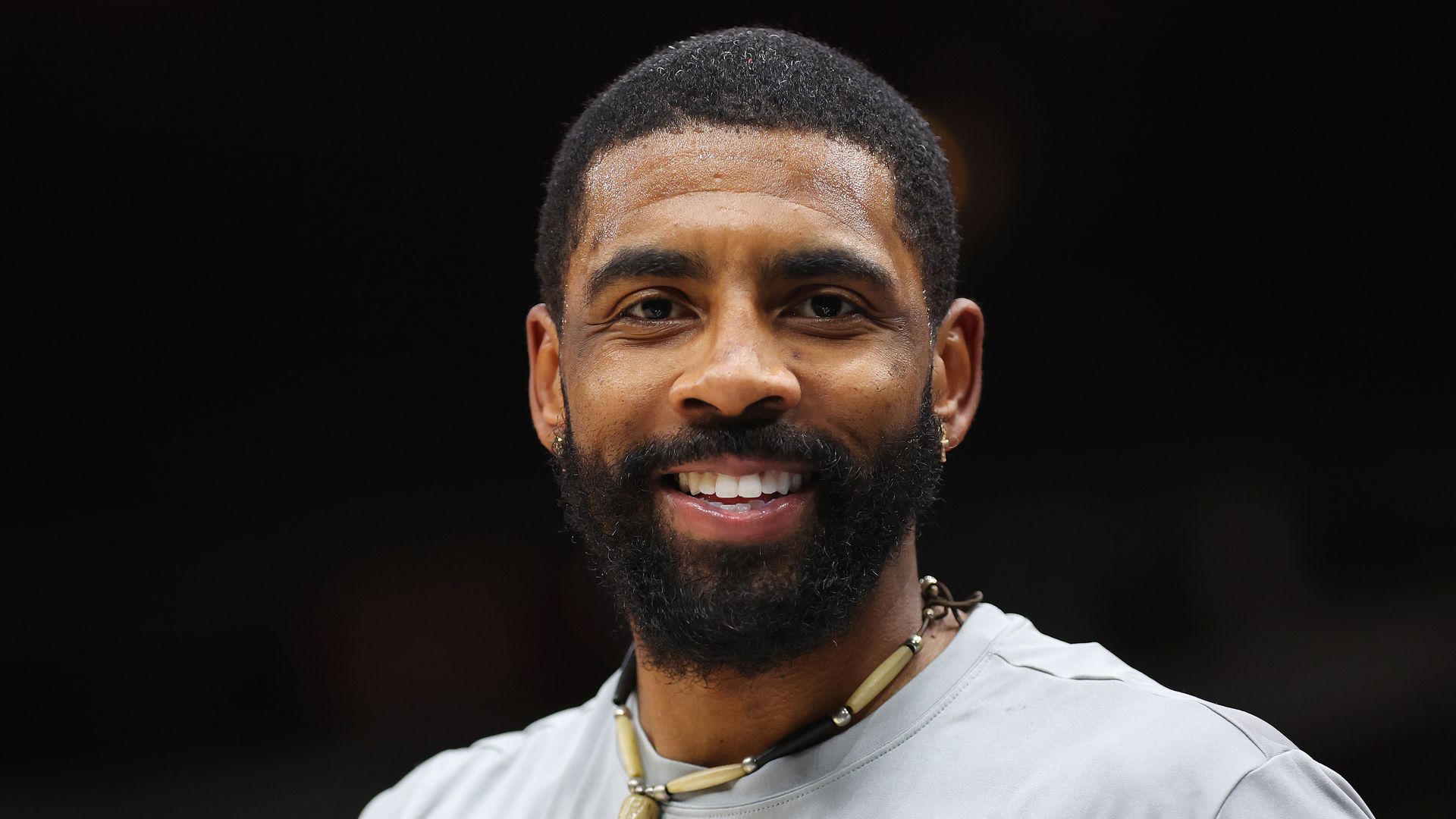 Kyrie Irving is expected to make his Mavericks debut tonight against the Clippers (10pm ET, ESPN), who also tried to acquire him in a trade.
State of play: The pairing of Irving and Luka Dončić will have to wait, as the latter will miss his third straight game with a heel contusion.
The intrigue: Dallas is 28-19 in games Dončić has played, but just 1-7 in those he's missed. How will they fare with Irving running the show?
More to watch:
9. 🏀 NBA trivia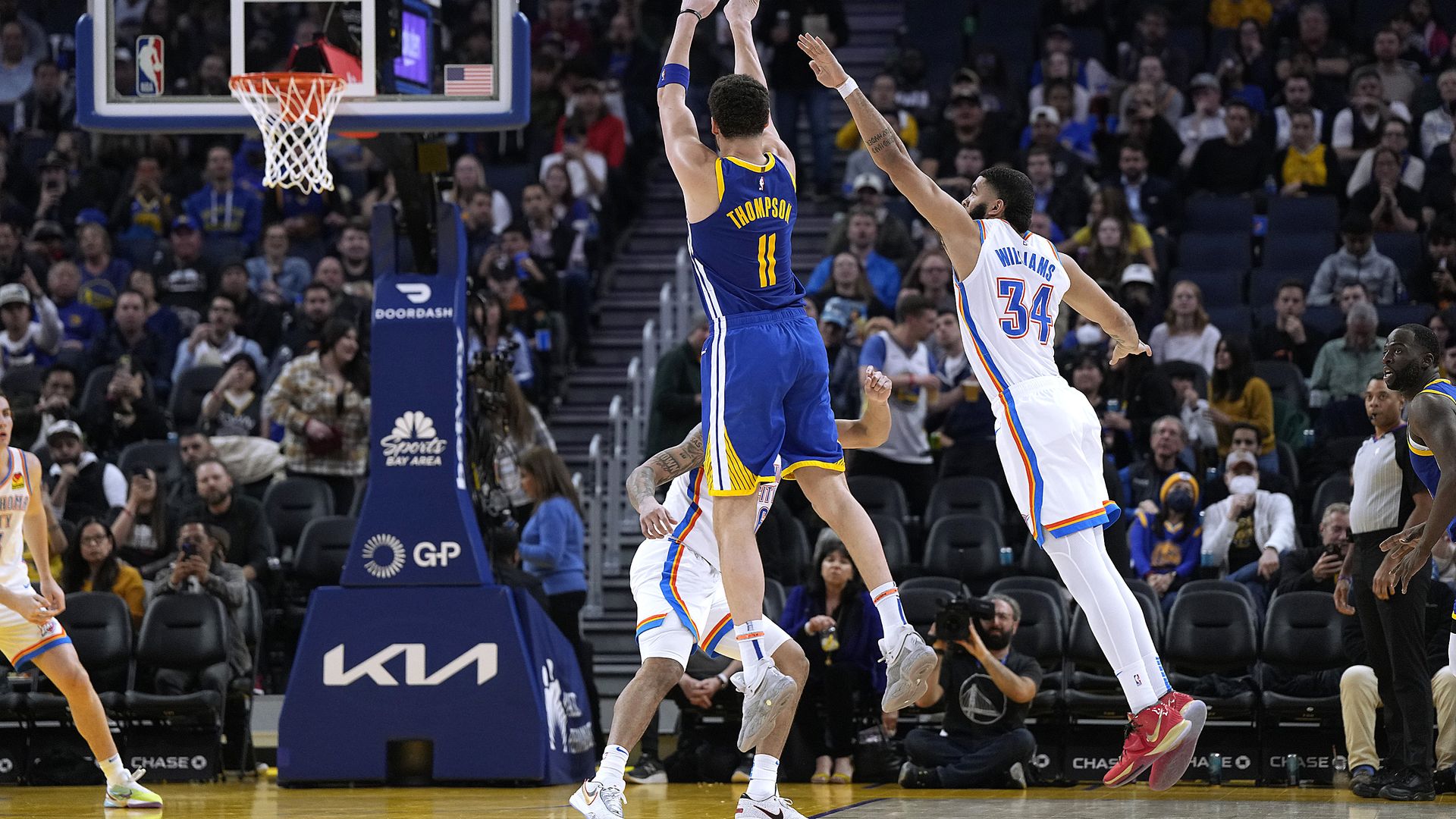 Klay Thompson made 12 threes in Monday's win over the Thunder, the second time he's hit at least that many in a game.
Question: Who are the only other four players to make 12+ threes in a game?
Hint: Two are active.
Answer at the bottom.
10. 🏈 1 fun thing: Super Bowl symmetry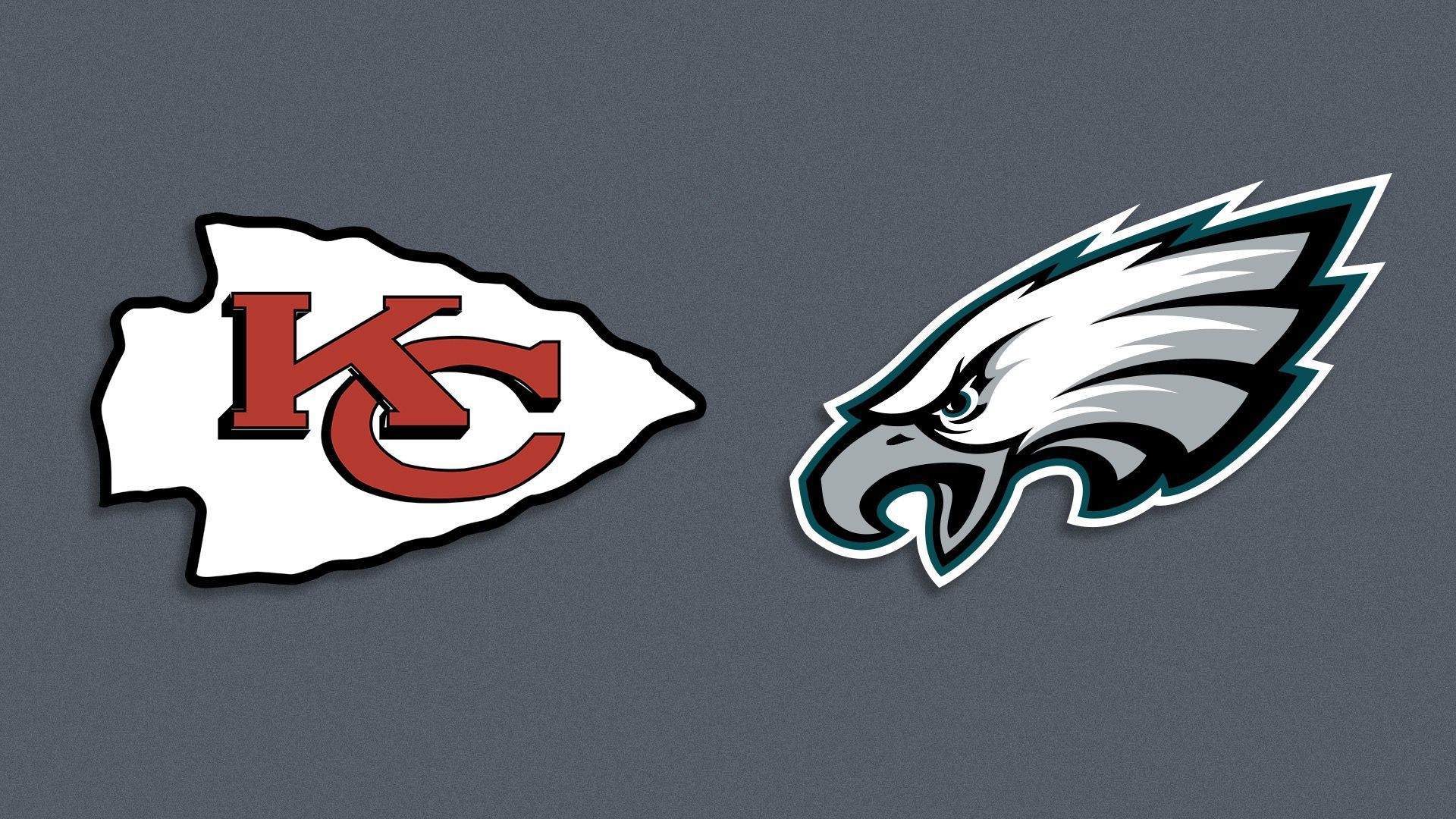 The Eagles are currently 1.5-point favorites over the Chiefs, representing one of the smallest point spreads in Super Bowl history. That makes sense given how similar their seasons have been.
Chiefs: No. 1 seed, 16-3 record, 546 points scored, six All-Pros (including a Kelce brother and their QB)
Eagles: No. 1 seed, 16-3 record, 546 points scored, six All-Pros (including a Kelce brother and their QB)
Talk tomorrow,
Kendall "Beanpot" Baker
Trivia answer: Steph Curry (2x), Kobe Bryant, Zach LaVine, Donyell Marshall
🙏 Have a great day! Follow us for more (@kendallbaker and @jeffreytracy). Friends can sign up here. Thanks to Carolyn DiPaolo for copy edits.