May 11, 2021
👋 Good morning! J-Lo and Ben Affleck are dating again, Tim Tebow is back in the NFL, and the Knicks might host a playoff game. What year is it?!
Today's word count: 1,938 words (7 minutes).
Let's sports...
1 big thing: 👑 The triple-double king
Russell Westbrook recorded his 182nd career triple-double Monday night (28-13-21) in a thrilling 125-124 loss to the Hawks, passing Oscar Robertson for the most in NBA history, Axios' Jeff Tracy writes.
By the numbers: In Westbrook's first 482 career games, he had 10 triple-doubles as the clear second option behind Kevin Durant. But when KD was shut down in February 2015 with a foot injury, everything changed.
In the final 27 games that season, Westbrook nearly doubled his career total, with nine more triple-doubles; and in his next 371 games (2015-2020), he recorded 127 more.
Then came this season, which might be his best yet. He has 36 triple-doubles in 62 games, while averaging career highs in assists (11.6; first in the NBA) and rebounds (11.6; fifth). Yes, a point guard ranks fifth in the NBA in rebounds.
The Wizards are 15-5 in their last 20 games, putting them firmly in the playoff hunt, and Westbrook has averaged 22.6 points, 14.0 rebounds and 14.0 assists in that time (with 17 triple-doubles).
The backdrop: Warriors guard Andy Phillip recorded the first triple-double in 1950, but it wouldn't get that name until 30 years later when a young Magic Johnson began routinely collecting them.
At that time, two men separately brought "triple-double" to life, with each playing a key role in its adoption: 76ers publicist Harvey Pollack coined the term, while Lakers PR director Bruce Jolesch popularized it.
The big picture: Westbrook may be the triple-double king, but his career has also coincided with a league-wide explosion of the feat.
10 years ago, the entire league combined for 37 triple-doubles, led by LeBron James' four. This year, in a shortened season, there have been 135, with nine players exceeding James' four.
Looking ahead: Among active players, 26-year-old Nikola Jokić (56 triple-doubles), 22-year-old Luka Dončić (35) and 24-year-old Ben Simmons (32) have the best shot at eventually catching Westbrook.
The bottom line: Russell Westbrook has never won a championship and he's recently made a habit of getting bounced in the first round. He's a historically inefficient shooter and can be polarizing at times.
Yes, but: Night in and night out, he plays harder than anybody else on the court and excites us as fans. He's a culture-setter and the consummate teammate — and that has immeasurable value.
Over 4,500 men have played in the NBA, and now Westbrook stands alone. Congrats, Brodie. Keep pounding the glass, legend!
2. 🎾 The decline of American men's tennis
For the first time in the nearly half-century history of computerized tennis rankings, there are no American men in the ATP's top 30.
The state of play: The highest-ranked American is Taylor Fritz, who fell to No. 31 on Monday after a first-round loss at last week's Madrid Masters.
Top 50: John Isner (34), Reilly Opelka (47).
Top 100: Tommy Paul (55), Tennys Sandgren (65), Sam Querrey (66), Sebastian Korda (67), Frances Tiafoe (74), Marcos Giron (84), Steve Johnson (85).
The big picture: There has always been at least one man from the U.S. ranked in the top 30 each week since the inception of the rankings on Aug. 23, 1973.
That year, the U.S. occupied 23 of the top 100 spots and six of the top 20. And at the dawn of the 1980s, America's edge over the rest of the world was equally if not more overwhelming.
Over the past 48 years, numerous Americans have reached No. 1, including Jimmy Connors, John McEnroe, Pete Sampras, Andre Agassi, Jim Courier and, most recently, Andy Roddick, who held the top spot from Nov. 30, 2003, to Feb. 1, 2004.
Isner was the best American last decade, joining Roger Federer, Rafael Nadal and Novak Djokovic as the only players to finish inside the top 20 every year. But he's 36 now, and his best tennis is behind him.
Between the lines: There are numerous factors that have contributed to the decline of American men's tennis, but two stand out: lack of star power and fewer college opportunities.
Lack of stars: While women's tennis is full of American icons like Serena Williams and up-and-coming talent like Coco Gauff, men's tennis hasn't had a dominant figure since the Agassi-Sampras rivalry in the 1990s. Naturally, that limits the sport's exposure to young boys.
Fewer college spots: Europe is the center of the tennis world, and many of the best young amateurs earn U.S. college scholarships. As a result, tennis has by far the highest percentage of foreign-born players in Division I (32.3% in 2017), which means fewer spots for Americans.
3. 🏒 The NHL playoff field is set
16 teams, one champion. Some seeds are still to be determined, but the field is set for the 2021 Stanley Cup Playoffs.
How it works: The first two rounds will feature intradivisional play (No. 1 seed vs. No 4 seed; No. 2 seed vs. No. 3 seed), with one team per division advancing to the semifinals.
Central: Hurricanes, Panthers, Lightning, Predators
East: Penguins, Capitals, Bruins, Islanders
North: Maple Leafs, Oilers, Jets, Canadiens
West: Golden Knights, Avalanche, Wild, Blues
Looking ahead ... The first-round matchups in the Central and East are set: Hurricanes vs. Predators, Panthers vs. Lightning, Penguins vs. Islanders and Capitals vs. Bruins.
The Maple Leafs and Oilers are locked into the North's top two spots, while the Blues are locked into the West's fourth spot. All other teams are still jockeying for position.
Historic night ... The Lightning started the first all-Black forward line in NHL history on Monday (Daniel Walcott, Mathieu Joseph and Gemel Smith).
4. ⚾️ The new age of player development
Welcome to Minor League Baseball Week. We'll be exploring the new-look minors, while ranking the top teams and prospects.
Minor League Baseball's first major restructuring in 120 years was undertaken for a variety of reasons, but chief among them was the ability to exact more control over player development, Jeff writes.
What they're saying: "[The restructuring] started out as a baseball operations initiative, to create better pay and working conditions for minor league players," MLB's executive vice president of baseball operations Morgan Sword tells Axios.
"As we got into it, it became clear to everybody involved that there was an opportunity here that was a lot bigger than that — and one that nobody saw because we've been living in this old system for so long."
The backdrop: Part of the charm of the minors has always been the romantic notion that it's where young players build character through long bus rides, fleabag motels and too much fast food.
Yes, but: "That view has completely shifted," Sword explains. "Now, people look at those long bus rides and they see back issues, not toughness."
The big picture: The new division of labor makes sense for all parties. MiLB can focus on sales and engagement, at which it's always excelled, while the clubs themselves take more ownership of player development.
New infrastructure will help tailor their approach to developing each individual player as they move away from the one-size-fits-all process that's governed the minors for so long.
Prime example: The mega-complexes that more than two-thirds of teams have built in the past decade.
The bottom line: Teams began to evolve their thinking in this area years ago, prioritizing data and control over game experience and "the grind." The restructuring allows them to begin acting on those ideas in earnest.
📆 This week:
Monday: The new-look minor leagues
Tomorrow: Payments, reimagined
Thursday: New-look extra innings
Friday: Top farm systems/prospects
5. 🌍 The world in photos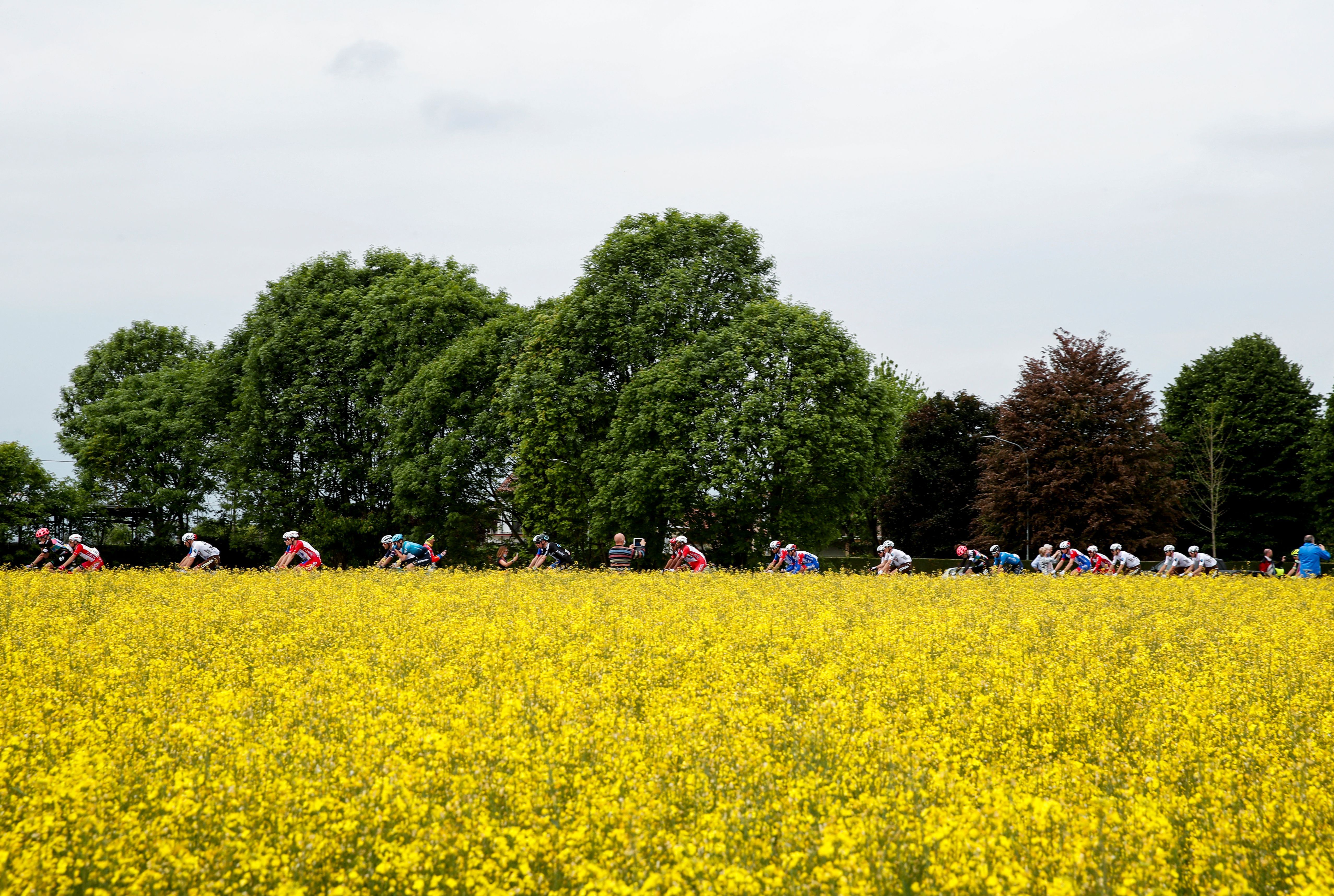 NOVARA, Italy — The Giro d'Italia, which along with the Tour de France and the Road Cycling Championship make up the Triple Crown of Cycling, got underway this week. Follow along.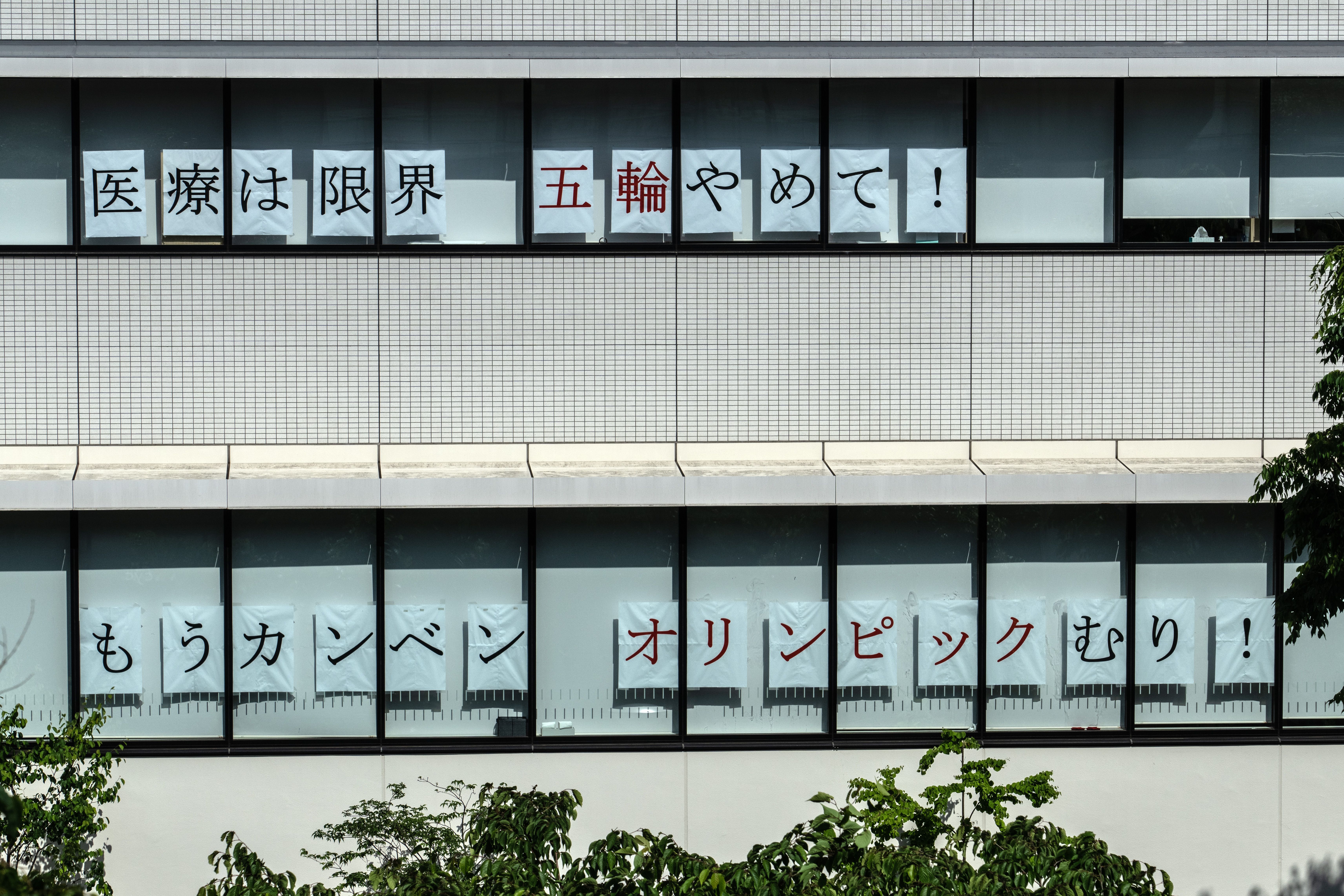 TOKYO — Following calls for medical professionals to volunteer for the Olympics amid a fourth COVID-19 wave, the Tachikawa Sogo Hospital put posters on their windows that read:
"Medical capacity reached its limits. Stop the Olympics! Give us a break. The Olympics are impossible!"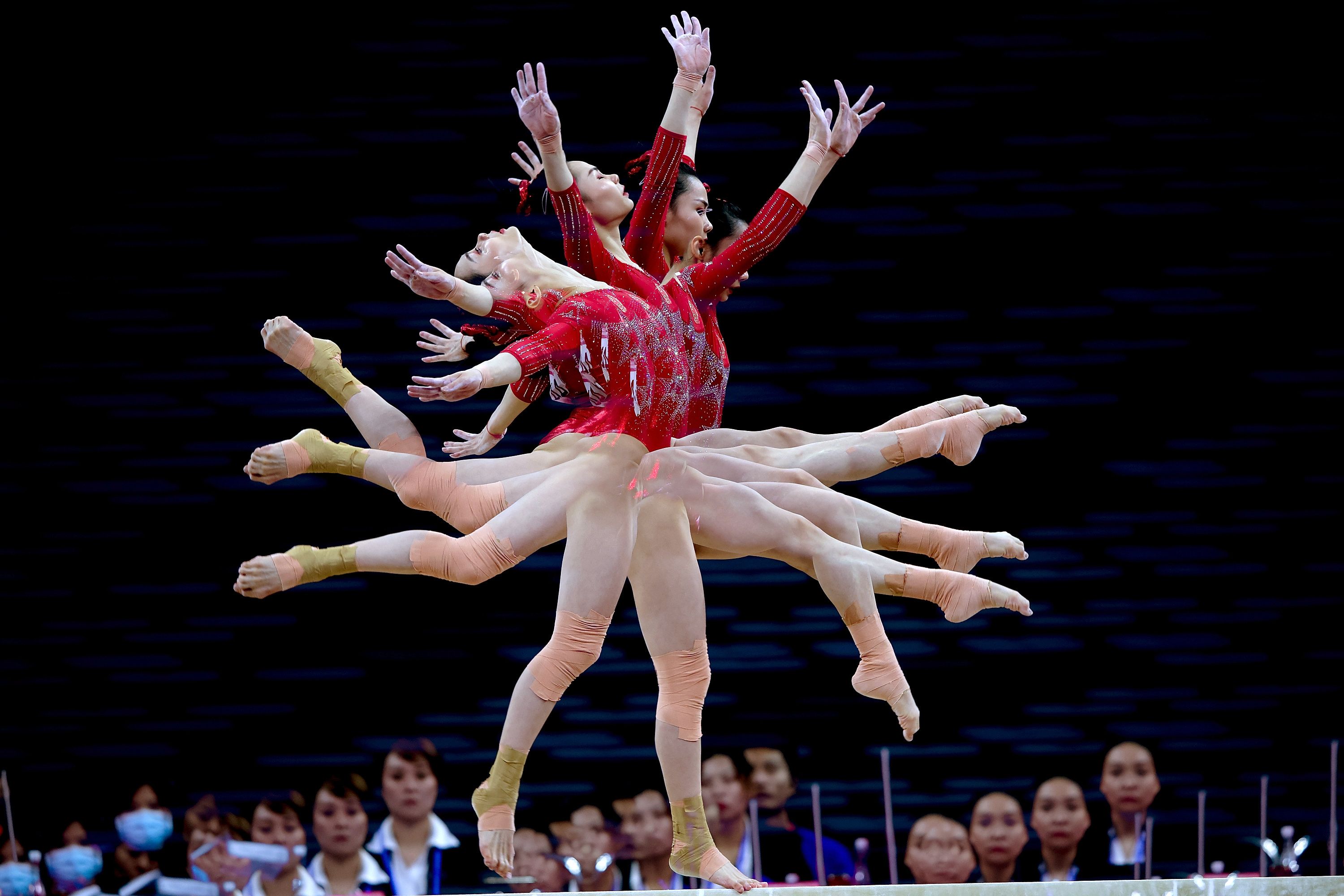 CHENGDU, China — Multiple exposures were combined to produce this shot of Lu Yufei competing on the balance beam during the 2021 China National Gymnastics Championship & Tokyo Olympic Trials.
6. 📚 New book: Travel back to 1996
Miss the '90s? Jon Finkel's new book brings that era back to life through the lens of 1996 — a year that changed sports and pop culture forever.
From the author: "This book is for the millions of us who had the Starter Jackets in our closets, Jordans and Pennies on our feet, and 'Boom Shakalaka' from the NBA Jam announcer ringing in our ears," says Finkel.
Highlights:
Debuts: Kobe Bryant, Tiger Woods, Allen Iverson, The Rock, the MLS and the WNBA all made their debuts.
Movies: These days, we're lucky to get one quality sports movie a year. 1996 saw "Happy Gilmore," "Space Jam," "Tin Cup," "The Fan," "Kingpin," "When We Were Kings" and "Jerry Maguire" all hit theaters.
Icons: Michael Jordan's Bulls won 72 games, Wayne Gretzky arrived in New York, Derek Jeter won Rookie of the Year, Venus Williams announced her arrival, and Stuart Scott was in his prime. Boo-yah!
Plus: The U.S. Women's Gymnastics Team — the Magnificent Seven — won gold for the first time, the Cowboys won their third Super Bowl in four years, and Ken Griffey Jr. ran for president.
7. ⚡️ Lightning round
🏈 Tebow Time: The Jaguars are expected to sign Tim Tebow, who hasn't played an NFL game in 3,054 days. He'll play tight end.
🏀 Brutal blow: Jaylen Brown, an All-Star who set career-highs across the board this year, will miss the rest of the season with a torn ligament in his left wrist. Boston's season from hell continues.
⚽️ No more Crew: The MLS Cup champions have dropped "Crew" from their name, rebranding as Columbus SC in a move that has upset a large portion of its fan base. Not a big fan myself. Always loved that name.
💵 Congrats, JWS: Media company Just Women's Sports has raised $3.5 million in seed funding from Will Ventures, plus a handful of athletes like Kevin Durant and Elena Delle Donne.
📺 Mothership moves: Kenny Mayne is out at ESPN, while Chris Berman has signed a multiyear extension.
8. 📆 May 11, 1977: Ted takes the reins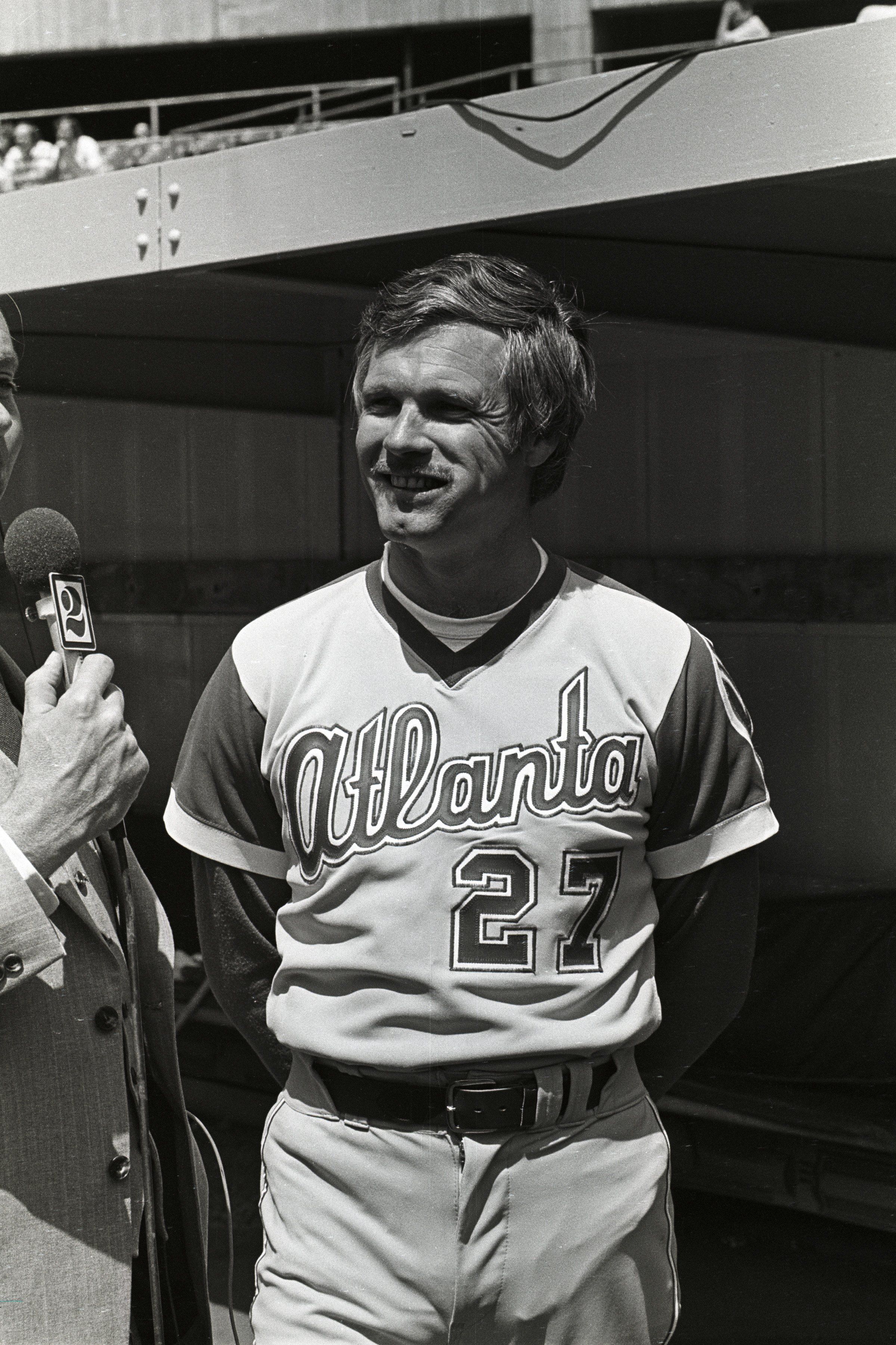 44 years ago today, Braves owner Ted Turner took the reins as manager for a game against the Pirates at Pittsburgh's Three Rivers Stadium.
The backdrop: The Braves were in the midst of a 16-game losing streak, and Turner's remedy was to give manager Dave Bristol a vacation and install himself as interim skipper.
"In the dugout, I really didn't do a whole lot other than crack some jokes and yell encouragement," Turner recounted in his autobiography.
"I didn't know the signs, so I had to sit next to one of the other coaches, and when I thought we should steal or bunt, I'd have to tell him so he could relay the signal."
The result: Veteran Phil Niekro pitched a complete game, so Turner never got a chance to walk out to the mound. The Braves lost 2-1, their 17th straight defeat, but broke some tension in the club.
Turner, then 38, had intended to manage the Braves for 10 days, but MLB didn't allow him to continue.
He persisted in his attempt, asking MLB commissioner Bowie Kuhn if he could manage in the minors and learn the ropes. Kuhn said no.
Thus, the career managerial record of one of America's richest men and largest individual landowners will forever remain 0-1.
9. 🏀 Triple-double trivia
Russell Westbrook and Oscar Robertson rank first and second in all-time triple-doubles, with 182 and 181, respectively.
Question: Can you fill out the rest of the top five?
Hint: Two played this century.
Answer at the bottom.
10. ⛳️ Smile to go: "Amazing Amy"
Amy Bockerstette made history Monday, becoming the first person with Down syndrome to compete in a college championship event.
Bockerstette, 22, is playing with her Paradise Valley Community College teammates at this week's NJCAA national championships.
She shot an opening-round 111 at Plantation Bay Golf & Country Club in Ormond Beach, Florida on Monday.
The backdrop: "Amazing Amy" became a viral sensation in 2019 when she played the par-3 16th hole at TPC Scottsdale with Gary Woodland, telling everyone "I got this" before sinking an eight-foot putt.
"I loved it," she said of the par-3 moment. "It was awesome, and now we're best friends. I'm always so happy to see him."
Woodland texted her last week to wish her luck ahead of Monday's tee time. This is what sports is all about, folks!
Talk tomorrow,
Kendall "Cancel COLTure" Baker
Trivia answer: Magic Johnson (138), Jason Kidd (107), LeBron James (99)