Happy Tuesday! Congratulations to the 25 readers who predicted that James Harden would score exactly 31 points last night. A new challenge awaits you at the bottom.
Shower thought: Avatar, the highest grossing film of all time, seems to have made zero impact on culture. No one references the movie and no one really talks about it since it was released 10 years ago. (via Reddit)
1. 🏈 Kyler's choice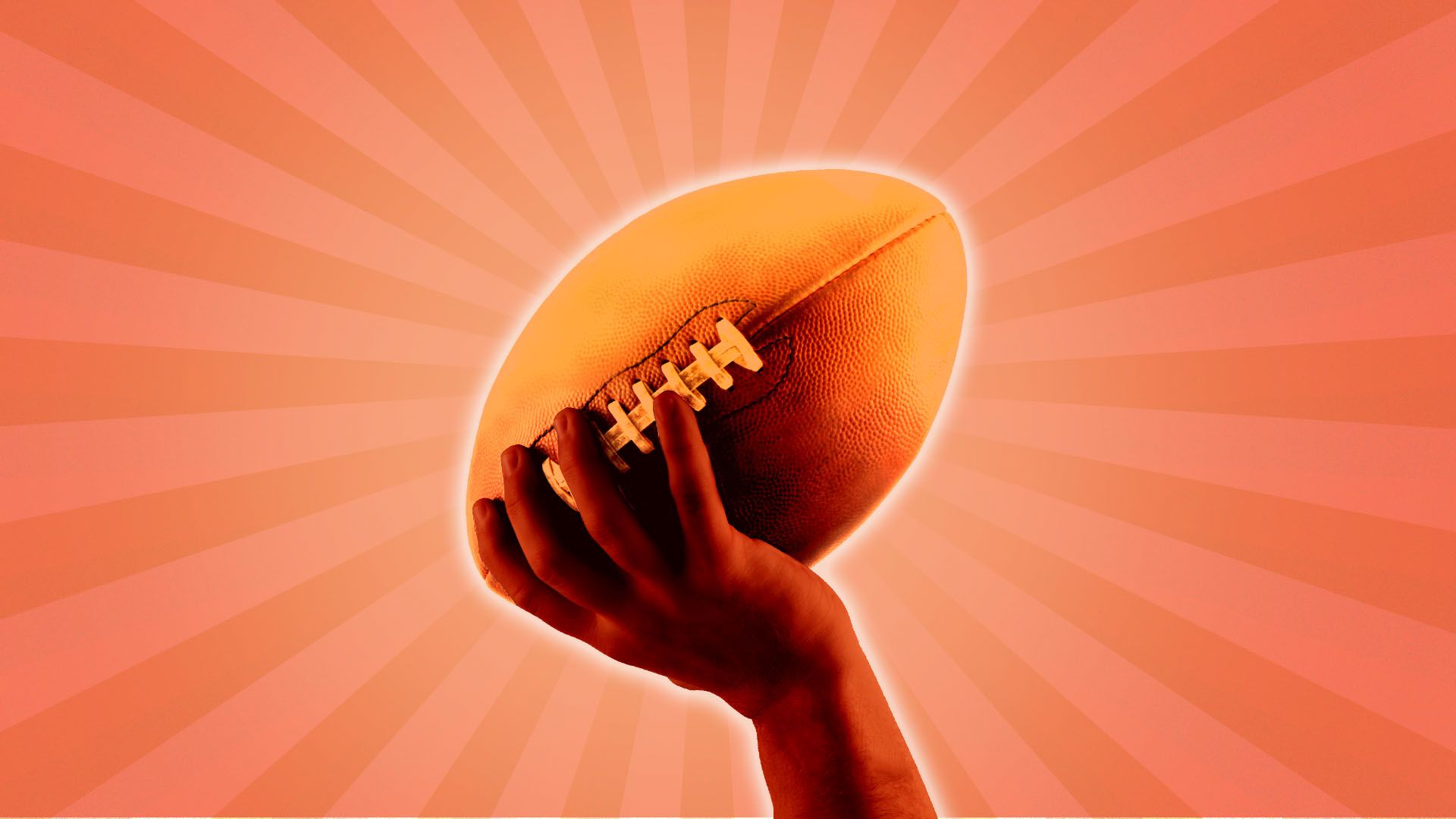 Two-sport sensation Kyler Murray announced on Twitter yesterday that he is "firmly and fully committed" to becoming an NFL quarterback and that football has been his "love and passion" his entire life.
Why it matters: Murray's decision is a huge blow for Major League Baseball, which is in desperate need of a positive story. "The Heisman winner who chose baseball." Think about how valuable that could have been.
For the NFL, this announcement adds excitement and intrigue to an otherwise sleepy draft. Heck, we've already got Kirk Herbstreit suggesting that the Arizona Cardinals could trade Josh Rosen and draft Murray as his replacement.
A good take, courtesy of The Morning Win's Ted Berg:
"A few years ago, when the NFL was actively interfering with research into long-term effects of concussions and dragging its feet on reacting to its CTE epidemic, all while MLB salaries were exploding, it would have been easy to argue that Murray would be better off with baseball."
"But right now, the best MLB free agents in recent history are dangling on the market ... And while opting for football means forgoing the $4.6 million signing bonus he got from the A's, Murray will make more than that as a first-round pick in the NFL."
"And here's the main thing, I think: Choosing baseball would've likely meant giving up football forever, but choosing football [doesn't] mean he can't someday have a career in baseball. .... MLB teams will be willing to take chances on him basically any time in the next 20 years."
2. ⚾️ Baseball players for hire
Speaking of MLB free agency, plenty of talented players remain unsigned and Spring Training is just around the cor — oh my goodness, it's already started!! (For most teams.)
Driving the news: Houston Astros starter Justin Verlander took to Twitter yesterday to reiterate what every sports writer with a pulse has been saying for months: baseball is broken.
"100 or so free agents left unsigned. System is broken. They blame 'rebuilding' but that's BS. You're telling me you couldn't sign Bryce or Manny for 10 years and go from there? Seems like a good place to start a rebuild to me. 26-36 is a great performance window too."
— Justin Verlander on
Twitter
3. 🏒 Amateur hockey goalies for rent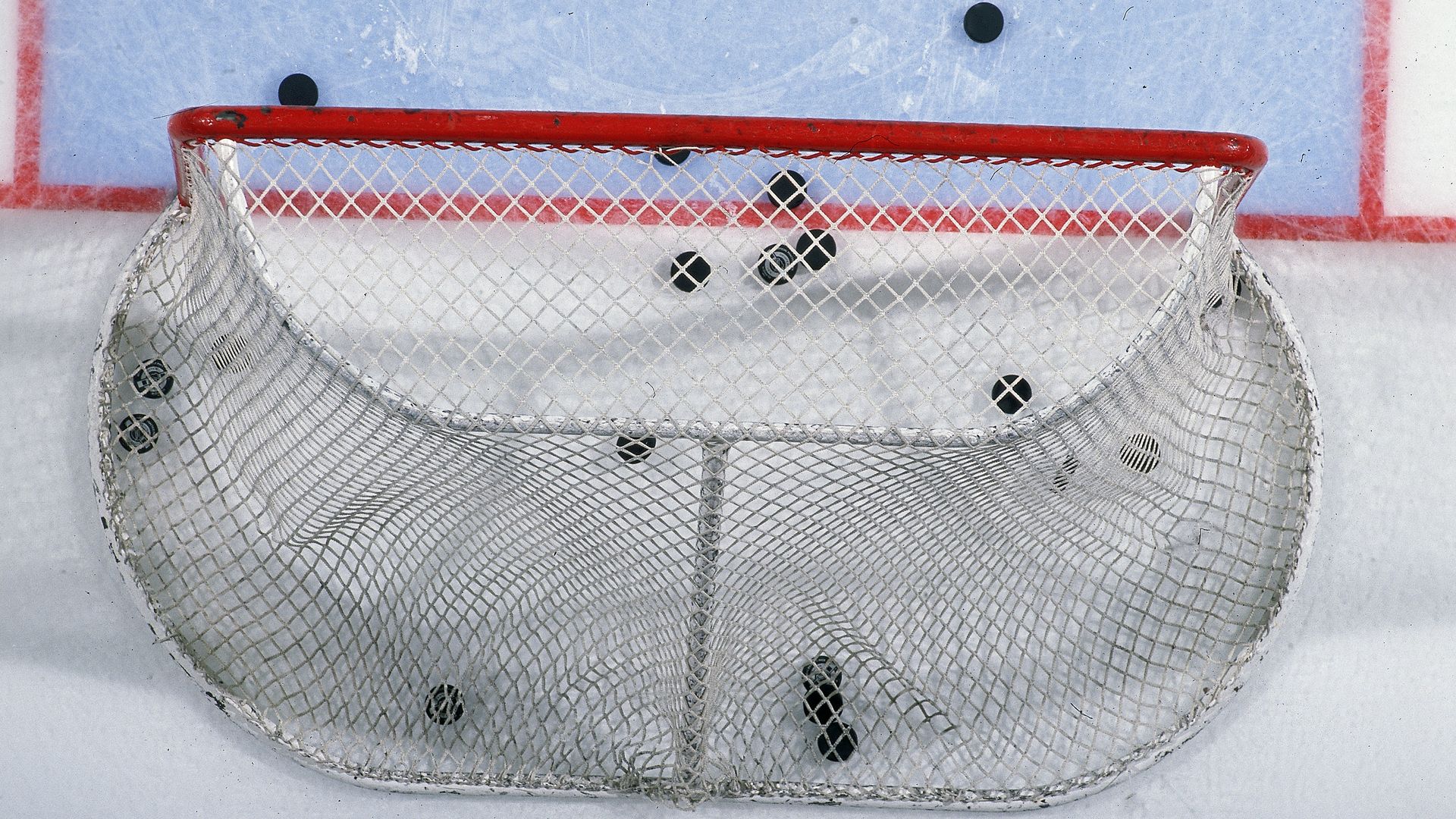 "In Toronto, a surplus of amateur hockey teams has led to a thriving marketplace for that most sought-after of necessities: someone willing to play goalie," the NYT's Curtis Rush writes:
"With 143 indoor publicly owned arenas in the Toronto metropolitan area, there are many more teams than there are available goalies. Teams can do without one of their skaters .… But if the goalie can't make it, a game could be forfeited, which can feel like a puck to the mouth when ice time costs more than 400 dollars an hour."
What's happening: To meet this demand, a rent-a-goalie marketplace has emerged, with apps like Book a Goalie and Goalies to Go playing the role of matchmaker.
An estimated 8,000 orders are placed for rental goalies every year in the Toronto area, and the concept has spread to other cities like Buffalo, Chicago and New York.
Meet the net-minders: The rental goalie scene in Toronto is quite diverse, featuring folks from all walks of life and financial circumstances.
Primary job: Keith Hamilton, a 39-year-old musician, averages 10 games a week and makes about U.S. $1,220 per month. "It's not enough for a mortgage and kids' education, but it's just enough to get by," he said.
The former pro: Daniel Altshuller, 24, was a third-round NHL draft pick in 2012. He became a rental goalie last year to stay sharp after taking a season off.
Playing for fun: Dan Madeiros, 42, has a well-paying job as a commercial airline pilot. To him, being a rental goalie is just "paid exercise."
4. 🏀 History in OKC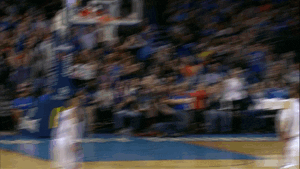 Russell Westbrook (21-14-11) recorded his 10th consecutive triple-double in a 120-111 win over the Portland Trail Blazers last night, breaking Wilt Chamberlain's mark of nine straight set in 1968.
And Paul George (47-12-10) had a triple-double of his own, marking the first time in NBA history that teammates recorded 20-point triple-doubles in the same game.
Watch: Highlights
The big picture: Coming into the season, some worried that the Thunder's long and expensive commitments to guys like Westbrook, George and Steven Adams would hamstring them long-term.
But George's MVP-caliber season has changed the narrative, putting OKC on par with the top contenders to Golden State's throne in the present while maintaining a sense of stability moving forward.
5. ⚽️ Champions League: Today's Round of 16 action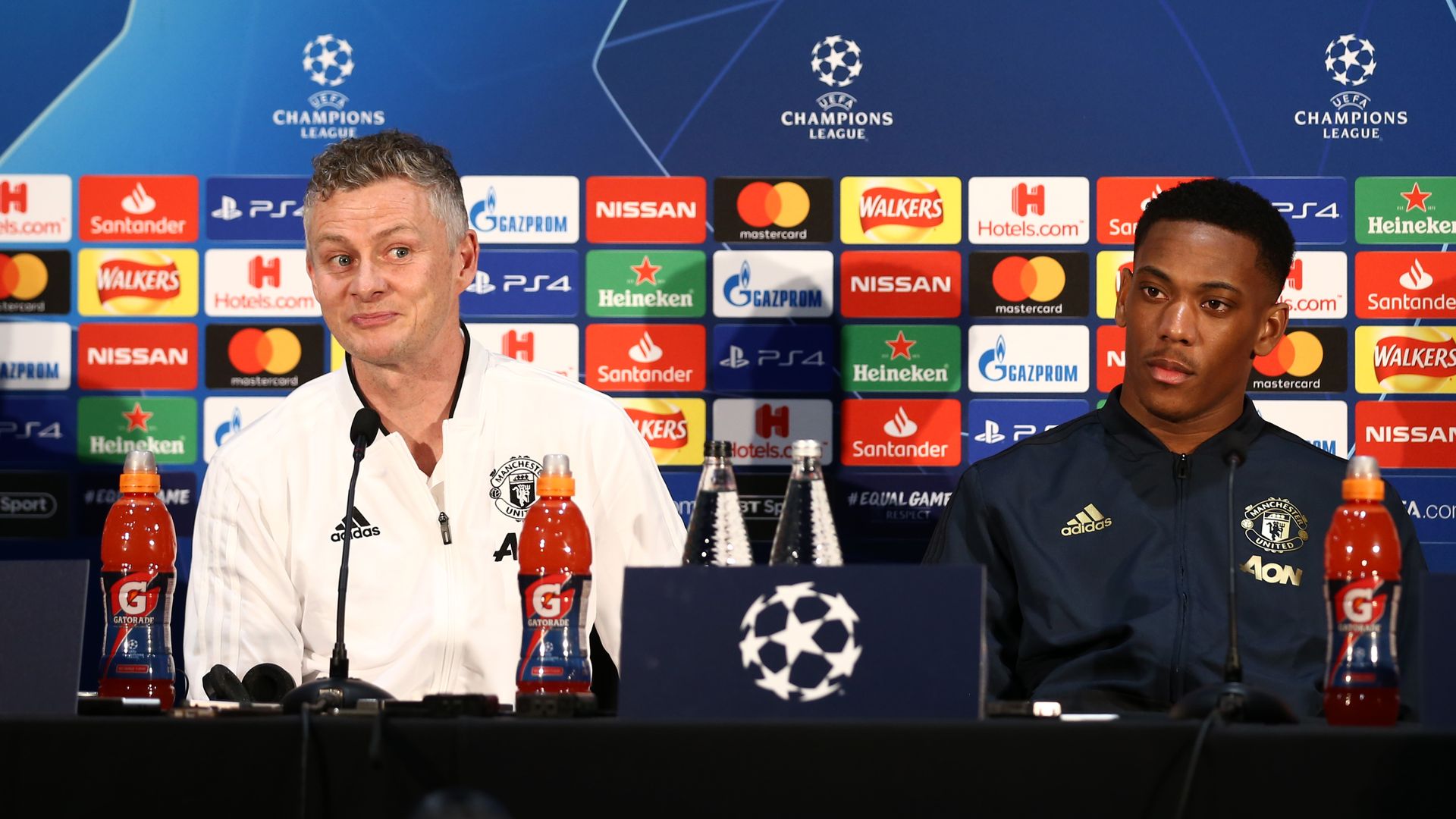 Paris Saint-Germain vs. Manchester United
PSG are nowhere near full strength (Neymar and Edinson Cavani are both out), so they'll need a big game from Kylian Mbappe, who always seems to step up in Champions League play (13 goals, 7 assists in 23 matches).
Manchester United have yet to taste defeat in 10 matches under interim manager Ole Gunnar Solskjaer and are considered the favorite at home against a depleted PSG side.
Go deeper: Match preview
Other games:
Today: Roma (Italy) vs. Porto (Portugal)
Tomorrow: Tottenham (England) vs. Borussia Dortmund (Germany) | Ajax (Netherlands) vs. Real Madrid (Spain)
6. On this date: 2/12/1994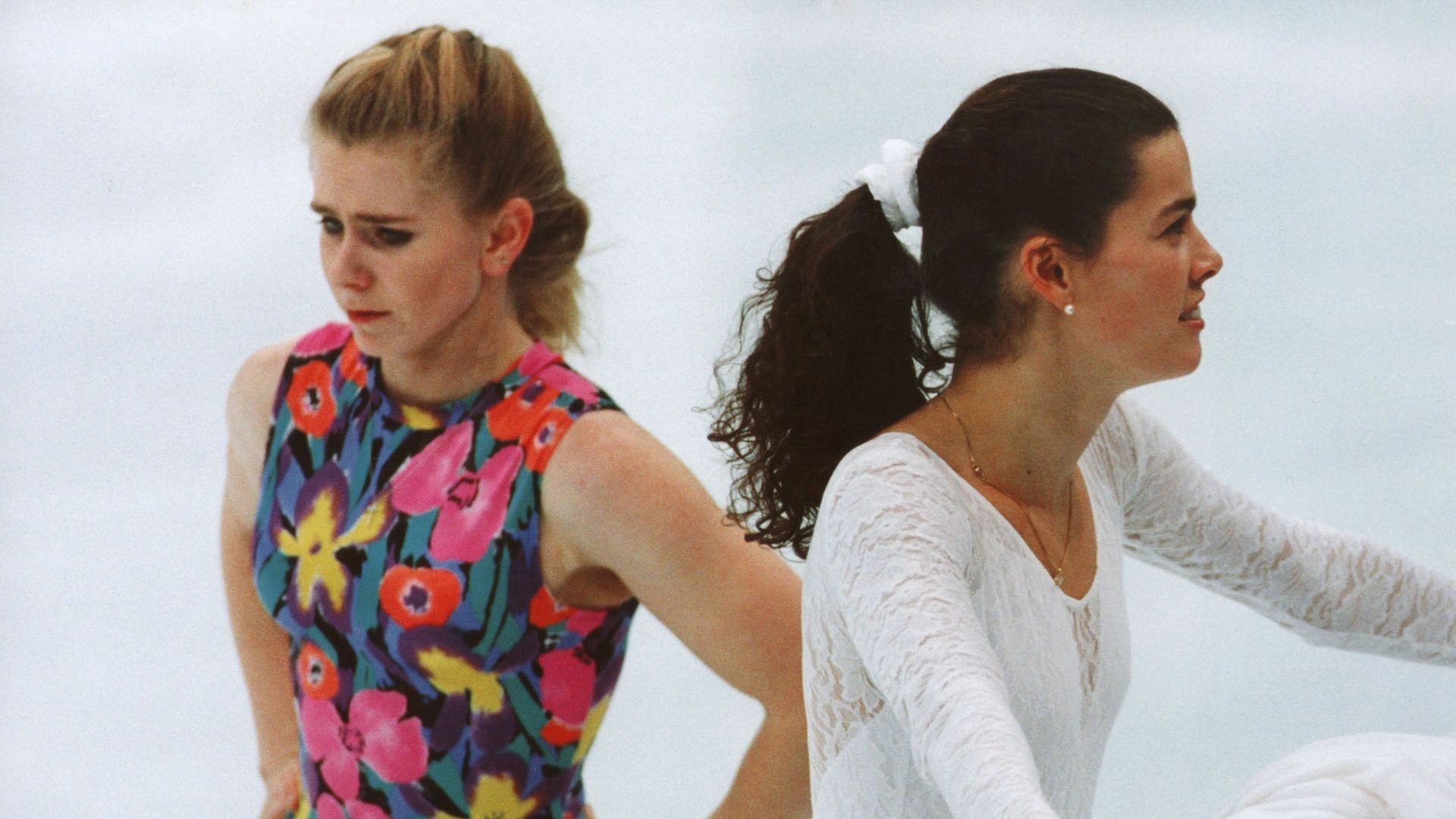 24 years ago today, the 1994 Winter Olympics opened in Lillehammer, Norway. The Tonya Harding-Nancy Kerrigan soap opera dominated headlines, turning the Games into a media circus.
"It was the weirdest Olympics I have ever been to. We were in the athletes' village, and we were over the Tonya and Nancy thing already. Nancy was feeling better and we were happy she was competing and it was looking good, and we were like, 'Why are people here from the National Enquirer?'"
— American figure skater and three-time Olympian, Brian Boitano (
via ESPN
)
Fun fact: The women's short program drew what was then the largest rating for any sporting event in American history. Kerrigan ultimately won silver, while Harding broke her lace and finished 8th.
7. 🏈 NFL roundup: Kareem Hunt, offseason dominoes, bad lip reading
Read: "Why was Browns GM John Dorsey so vague in Monday's press conference announcing the Hunt signing? Because it's unlikely 10 weeks was enough for Hunt to properly address his issues," writes SI's Jenny Vrentas.
Look: "NFL's Offseason Dominoes," an interactive look at how this summer's free agency might play out.
Watch: Somehow I missed this last week. Sorry for the delay: "NFL 2019: A Bad Lip Reading"
8. The Ocho: 🐩 Checking in on the Westminster Dog Show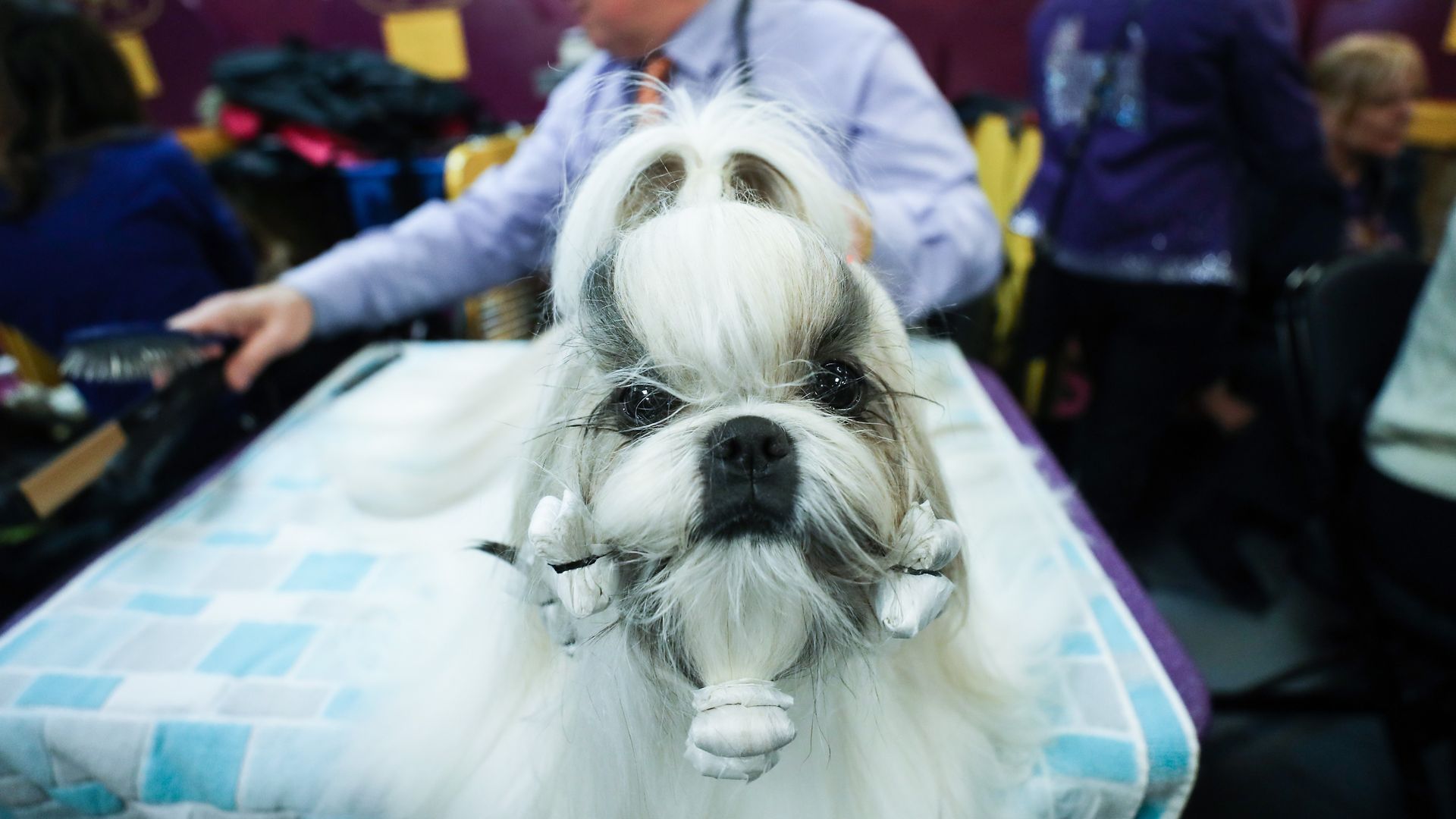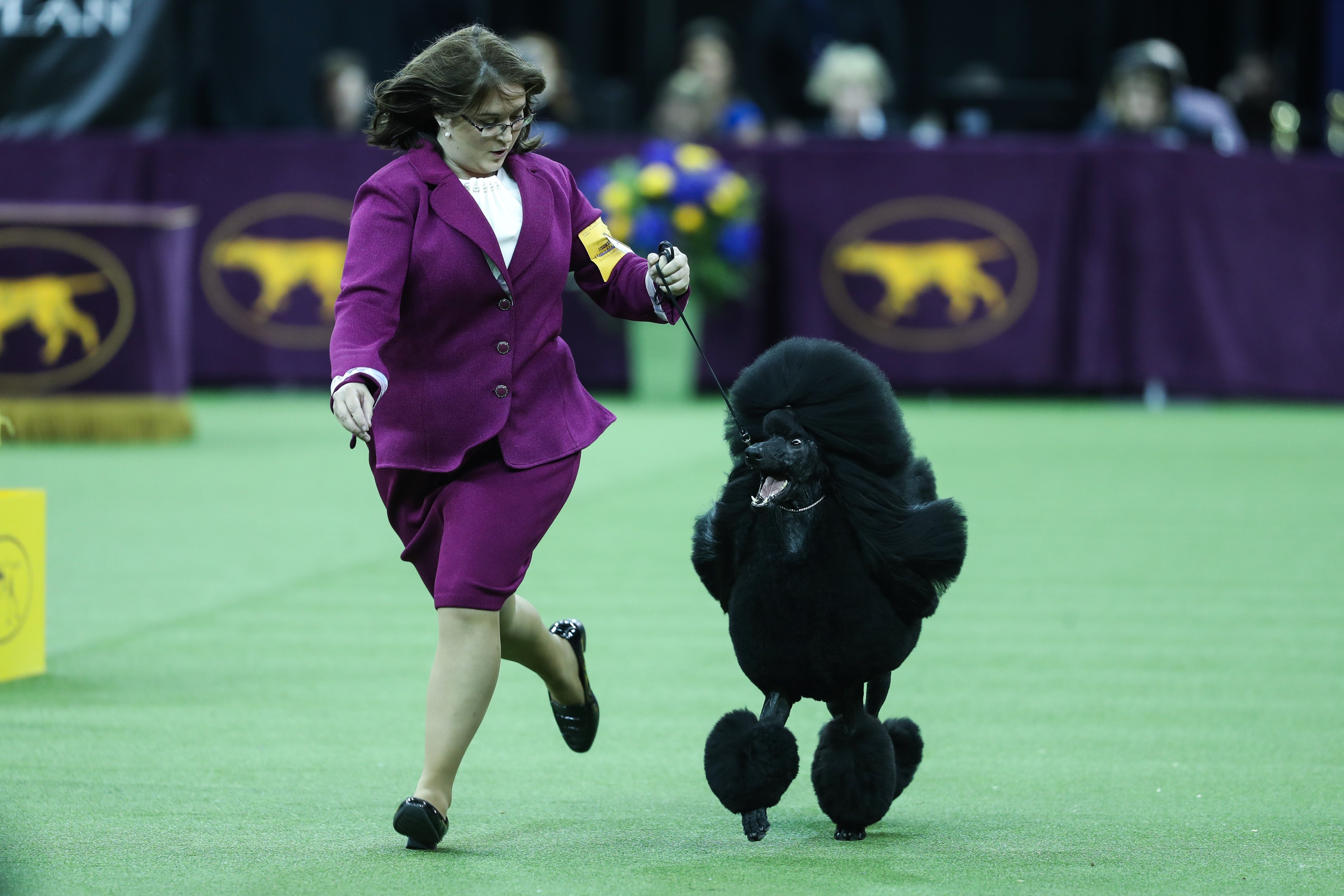 This dog definitely has an Instagram. Photo: Atilgan Ozdil/Anadolu Agency via Getty Images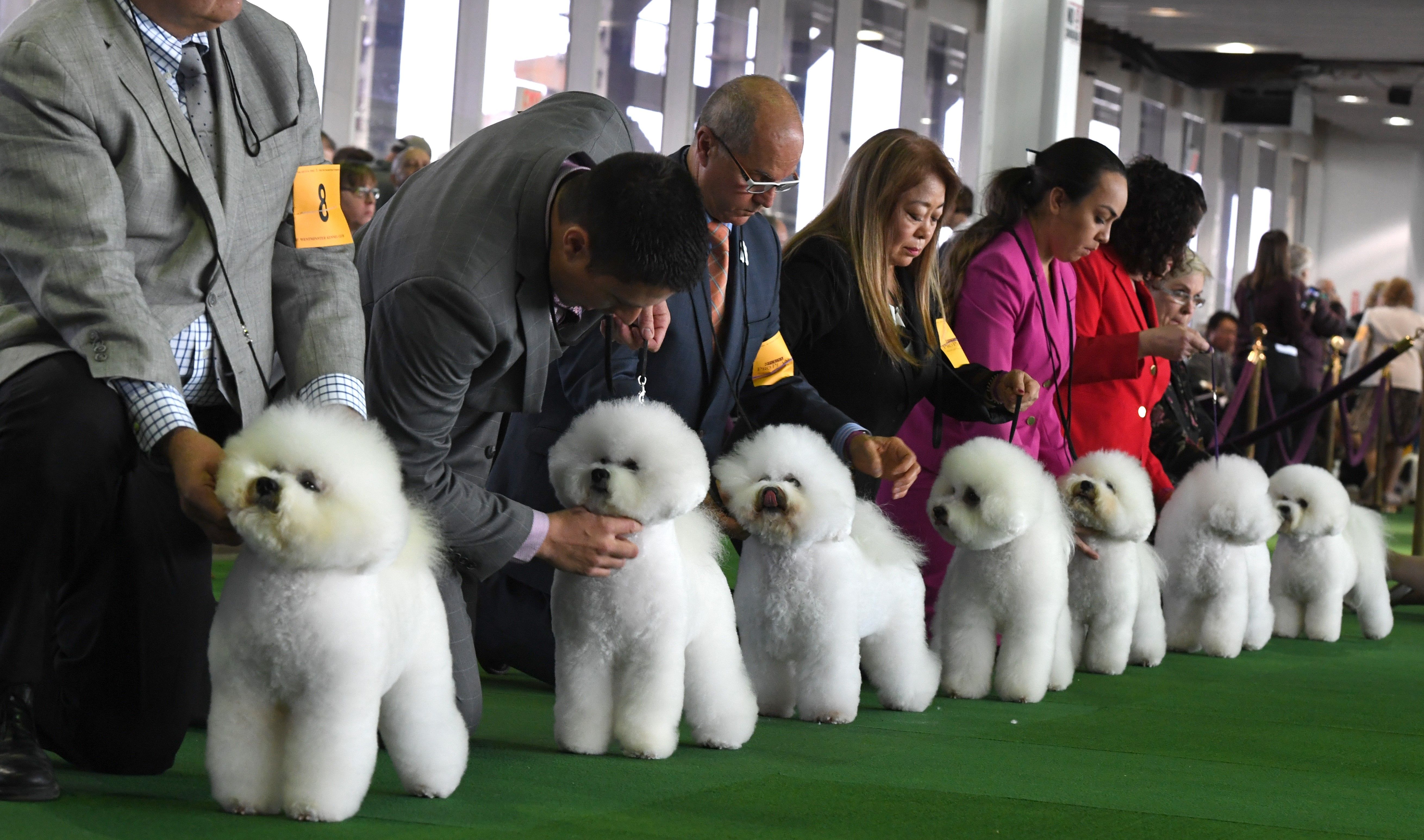 Bichon frises gather in the judges ring. Photo: Timothy A. Clary/AFP via Getty Images
Go deeper: Best of Breed winners and Monday recap
9. ⚾️ MLB trivia
In 2006, Alfonso Soriano hit 40 home runs and stole 40 bases, joining the exclusive 40-40 club in his only season with the Washington Nationals.
Question: There are only three other members of the 40-40 club. Who are they?
Hint: When you think of PEDs, there's a good chance all three of their names come to mind.
Answer at the bottom.
10. 🏒 Make your pick: Will Patrick Kane score a point tonight?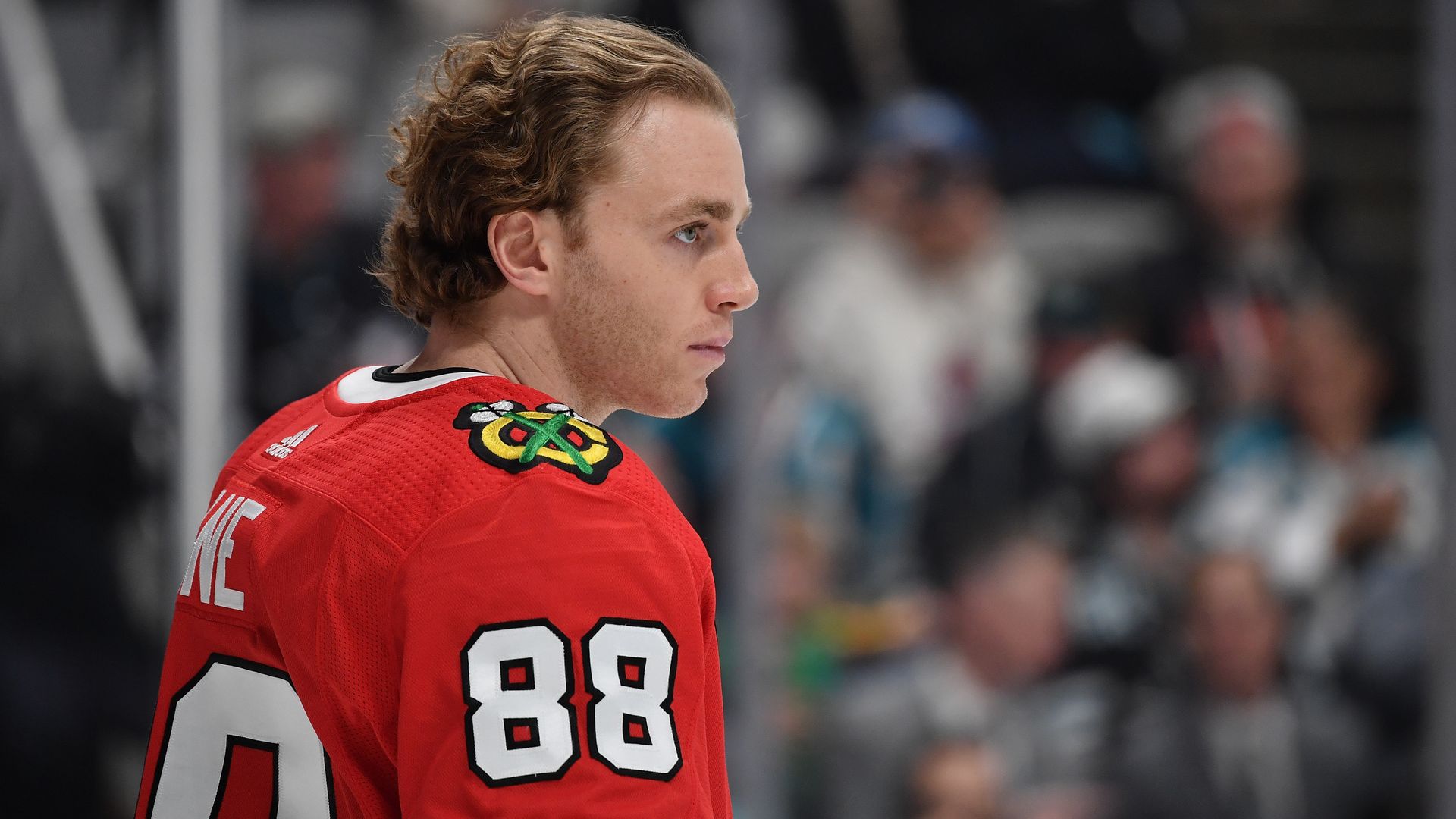 How to play: Click to vote. You'll then be sent to a separate page where you can enter for a chance to win a prize.
Game: Chicago Blackhawks vs. Boston Bruins, 7 pm ET (NBCSN)
Question: Blackhawks stud Patrick Kane has at least one point (goal or assist) in 14 straight games, the longest active streak in the NHL. Will that streak continue tonight?
📊 Monday's results: 2,252 of 2,411 total participants (93.4%) correctly predicted that James Harden would score 30 or more points. He finished with 31.
Winners: 25 readers predicted that Harden would score exactly 31 points. Legendary. We'll email you today about your winnings!
Thanks,
Kendall "Better hair: Kane or that Bichon Frise?" Baker
Trivia answer: Alex Rodriguez (1998), Barry Bonds (1996), Jose Canseco (1988)