🎉 Happy Friday! Today's word count: 1,310 (<5 mins). Let's sports.
1 big thing: 🏀 The Pascal Siakam game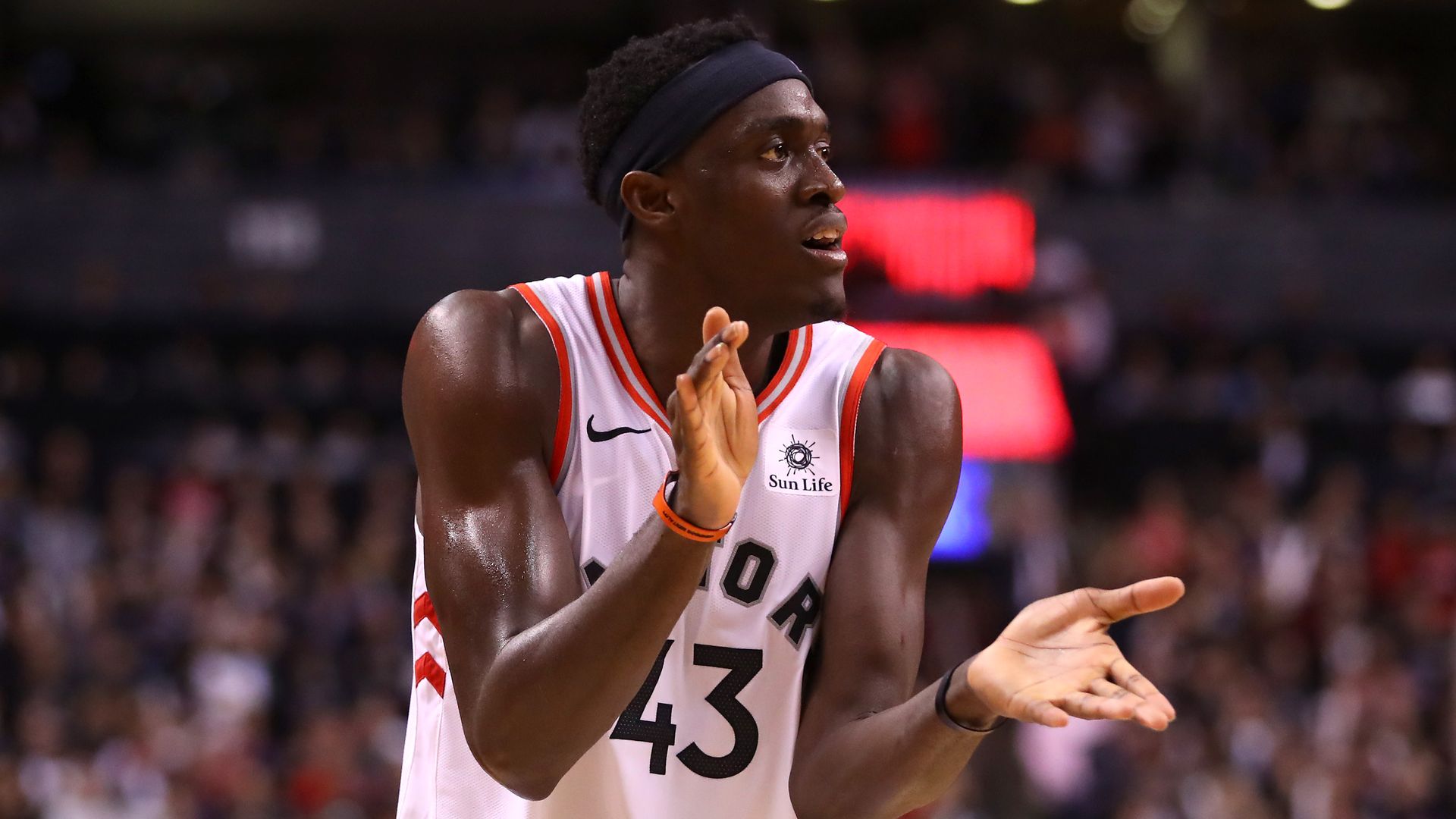 Quickly:
Score: Raptors 118, Warriors 109
Recap: The Raptors beat the Warriors in every phase of the game en route to a Game 1 victory in front of a raucous home crowd. Golden State made a late run, but even then, it felt like Toronto was in control.
MVP: Pascal Siakam: 32 points (14-17 FG, 2-3 3PT), 8 rebounds, 5 assists, 2 blocks.
Details:
Meet Pascal: Siakam, the N0. 27 pick in the 2016 draft out of New Mexico State, has made incredible strides this season and will likely win Most Improved. But here's the best part of his story: He spent the first 15 years of his life in a remote Cameroonian village, training to become a priest, and he didn't play organized basketball until he was nearly 18. Get to know him.
Warriors bench woes: It's no secret that the Warriors lack depth, but last night they looked particularly thin. Only two non-Splash Brothers made more than two field goals: Andre Iguodala (3-7) and Kevon Looney (4-5).
Think about this: Imagine being told a year ago that the Warriors would start the fourth quarter of Game 1 of the 2019 NBA Finals with DeMarcus Cousins in the lineup ... in Toronto ... against a Kawhi Leonard-led Raptors team ... with Siakam leading all scorers.
Go deeper:
2. ⚽️ The Champions League final is a global affair
Tomorrow night's Champions League final between Liverpool and Tottenham is an all-England tussle, and an all-Earth affair.
By the numbers: The 22 projected starters hail from 12 different countries. And if you take bench players into account, over 20 different countries are represented.
Go deeper:
3. 🏈 An NFL journey worthy of a movie script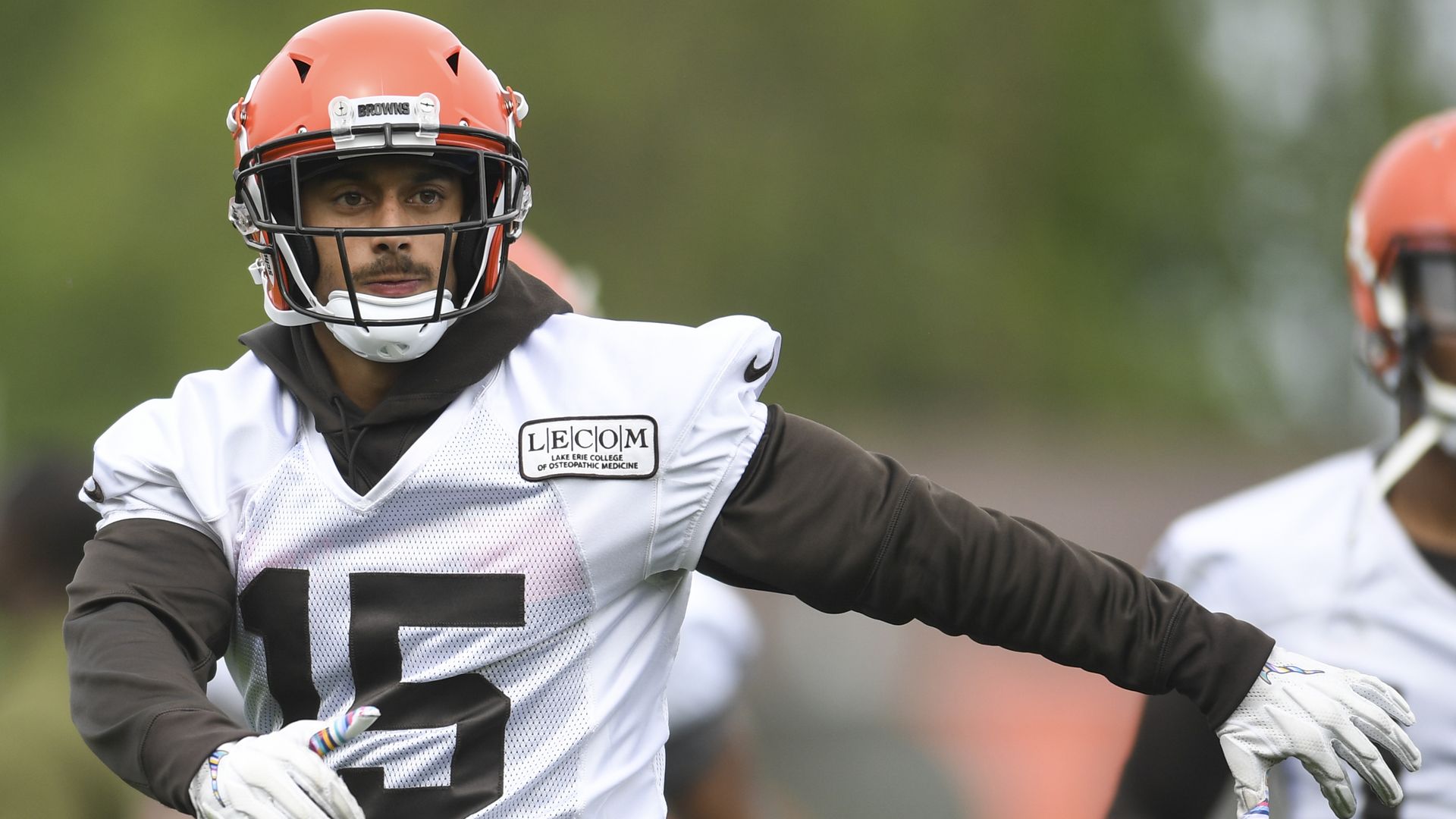 24-year-old receiver and return specialist Damon Sheehy-Guiseppi will be in training camp with the Browns this offseason. If he makes the team, it will be one of the greatest stories in NFL history.
The backdrop: Sheehy-Guiseppi was a junior college All-American kick returner for Phoenix College in 2016, but when he failed to land a scholarship, he went in search of bigger opportunities.
First, he went on a tour of D-I universities, hoping for a chance to show what he could do. When that didn't pan out, he hatched a plan to turn pro.
He tried walking on to an NFL team but that didn't work. He drove to Vegas for a CFL tryout, paid $100 to participate, then nothing. He tried out for the AFL but didn't make it.
The turning point: All looked lost for Sheehy-Guiseppi until a connection he'd made through an Arizona flag football league found the address of an NFL workout in Miami.
Damon headed straight there, despite not actually being invited. His connection's advice: tell them you know Alonzo Highsmith, the Browns' VP of player personnel. So that's what he did — and it worked.
Once the workout began, Sheehy-Guiseppi stood out in drills and, best of all, he ran a 4.38 40-yard dash, which would have ranked sixth among WRs at the NFL combine.
The breakthrough: After the workout ended, he was invited to tryout for the Browns in Cleveland a week later. Damon had virtually no money, so he improvised for a few days, sleeping outside and eating food at strangers' cookouts in Miami.
When he arrived in Cleveland, he impressed once again and caught the attention of Browns GM John Dorsey. On April 5, he became a member of the team.
What's next: Sheehy-Guiseppi's best shot at making the Browns' regular-season roster is on special teams. Go get 'em, Willie Mays Hayes.
4. 🏒 The cast of the Stanley Cup Final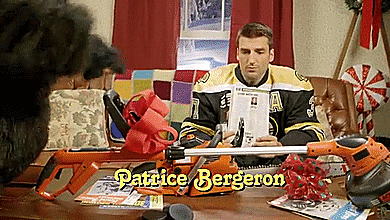 Hockey is the ultimate team sport, which is part of what makes it so great. The only downside is that casual fans can struggle to identify with individual players and storylines outside of Team A vs. Team B. Allow me to help with that.
Blues:
Jordan Binnington began the season as the No. 4 goalie in the organization and didn't make his NHL debut until Jan. 7 — at age 25. Five months later, he's the key to St. Louis winning its first Stanley Cup. What a wild ride.
Vladimir Tarasenko has scored a point in eight straight games and a goal in four straight. If he scores in Game 3, he'll tie the franchise record for longest playoff point steak and goal streak.
Patrick Maroon is from St. Louis and signed with the Blues this summer so he could spend more time with his son. He scored the double OT game-winner in Game 7 two rounds ago; does the local kid have more magic in him?
Bruins:
Zdeno Chara isn't the same player he once was at age 42, but what he lacks in youthful vigor, he makes up for in smarts and grit. "To play at that age, at that size, it's pretty incredible to watch," said Blues center Brayden Schenn.
Brad Marchand is among the league's smallest players at 5 feet 9 inches and his playing style could be described as "nails dragging across a chalkboard. Irritating. Annoying. Aggravating." But he always gets results.
Patrice Bergeron knew almost nothing about Boston when he arrived 16 years ago. Now, he's the Bruins' "back-checking bedrock" with a Hall-of-Fame résumé and four Selke Trophies (best defensive forward) to his name.
5. 🏀 The 2019-20 college hoops season looks wide open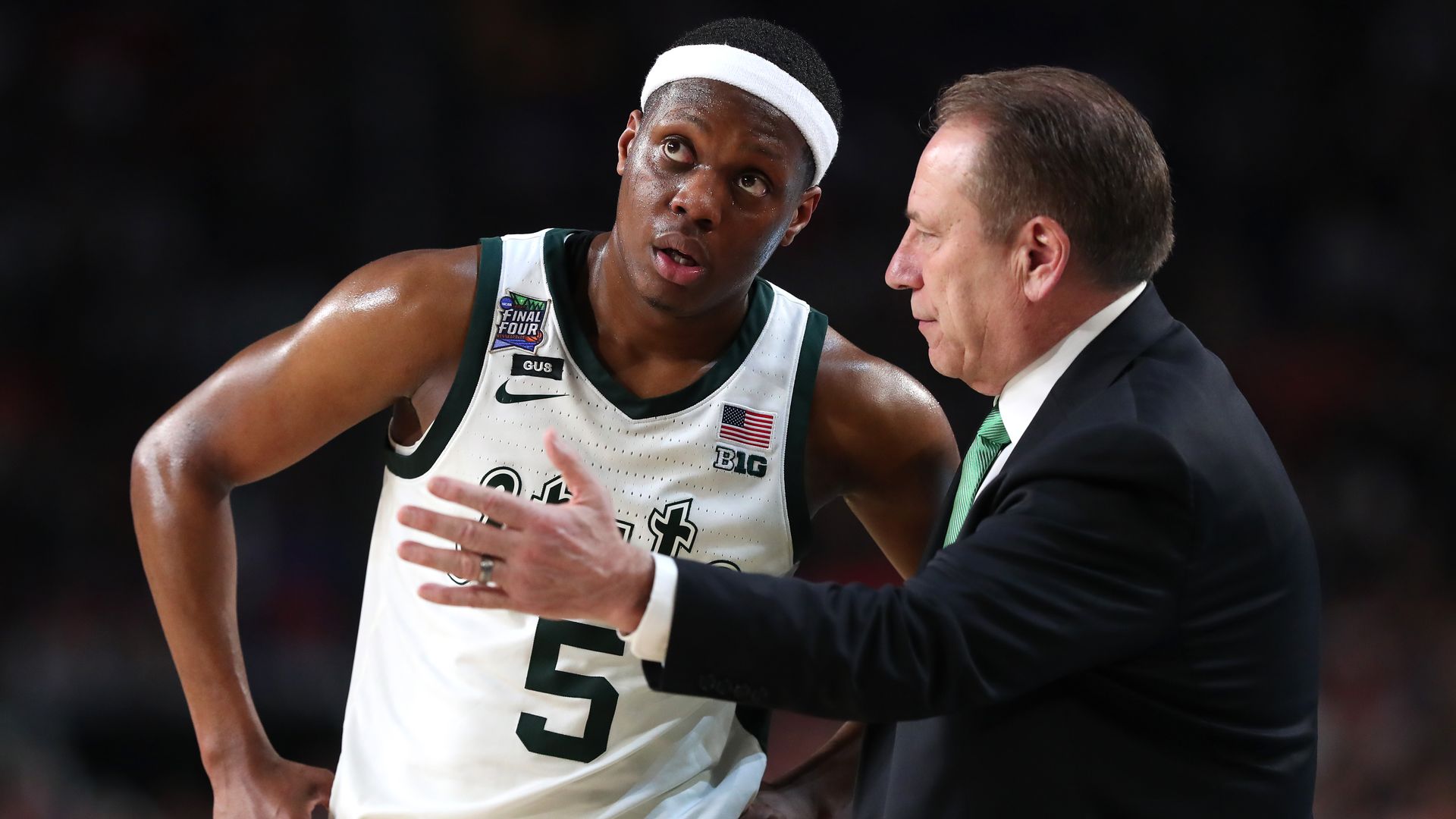 The deadline to withdraw from the NBA draft just passed, which means we now know what next season's college basketball rosters will look like.
It also means college hoops reporters are furiously publishing their "way-too-early top 25 rankings" — the kind of clickbait I can get behind.
Consensus top 10: I combined the rankings from a handful of top writers to produce a consensus top 10 teams for next season.
Michigan State
Duke
Kentucky
Louisville
Kansas
Villanova
Maryland
UNC
UVA
Texas Tech
The intrigue: Outside of Michigan State, Louisville and Maryland, there's a strong argument to be made that every other top-10 team got worse this offseason — at least on paper.
Duke lost four of its top five players (Williamson, Barrett, Reddish, Bolden). Their incoming recruiting class is strong but, for the first time in years, they didn't land that game-altering, projected top-three pick.
More examples: UNC lost its top five scorers (Johnson, White, Maye, Little, Williams) ... UVA lost its three leaders (Hunter, Guy, Jerome) ... Villanova lost its top two scorers (Booth, Paschall) ... the list goes on.
More CBB:
6. ⚾️ May 31, 1964: Giants and Mets play 32 innings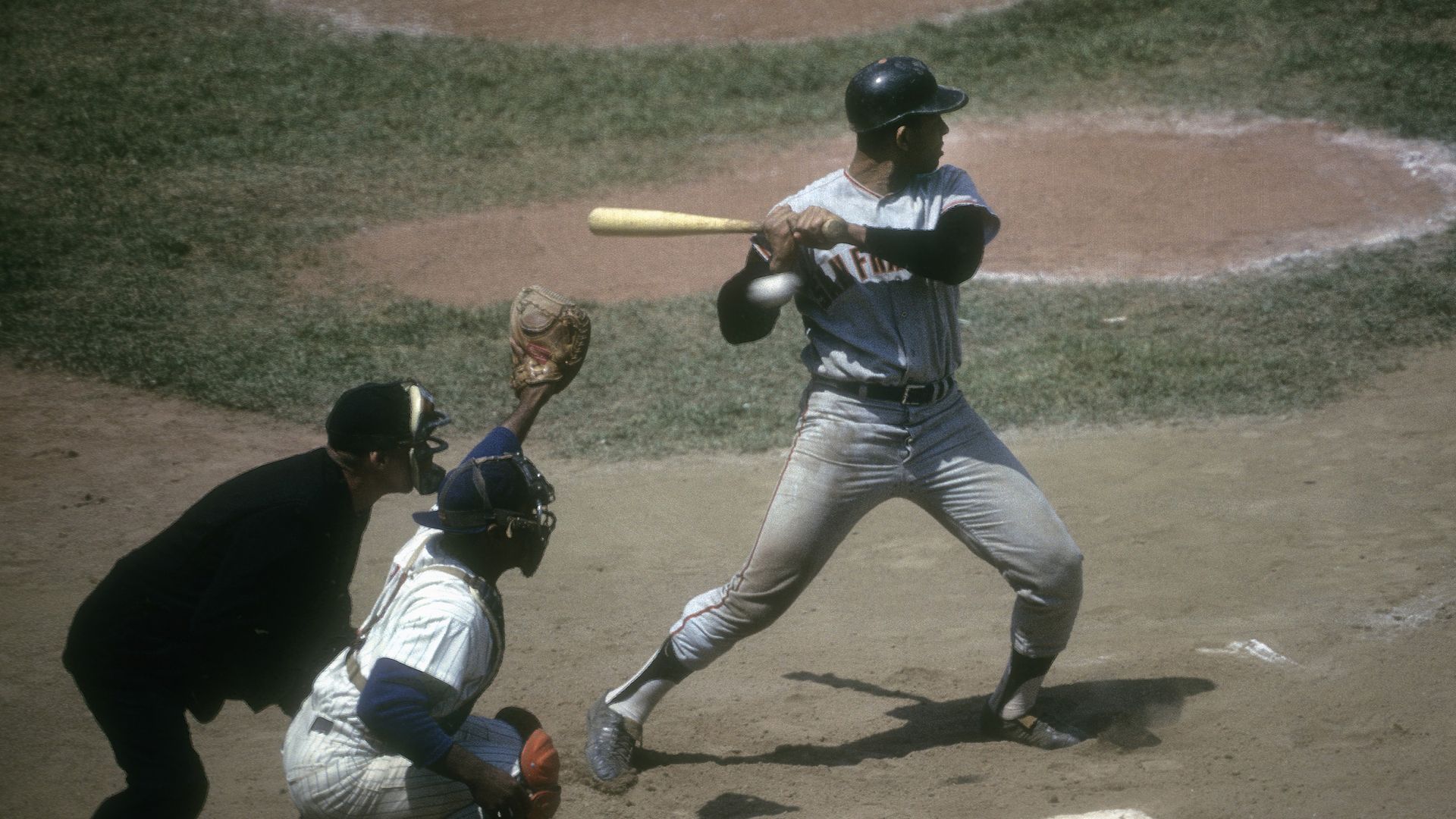 55 years ago today, the San Francisco Giants beat the New York Mets 8-6 in 23 innings — the seventh-longest game in MLB history.
But wait, there's more: This was no ordinary 23-inning game. It was the second leg of a doubleheader — meaning they played 32 innings that day.
Fun fact: The Mets are the only MLB team to have played in three games of 23+ innings. The not-so-fun part is that they lost all three.
Go deeper:
7. 🏟 Team name quiz
Question: Name the nine teams in the four major North American sports whose nicknames don't end with the letter "S."
Hint: Four NBA teams, three NHL teams, two MLB teams.
Answer at the bottom.
8. The Ocho: 🐝 The kids who broke the Spelling Bee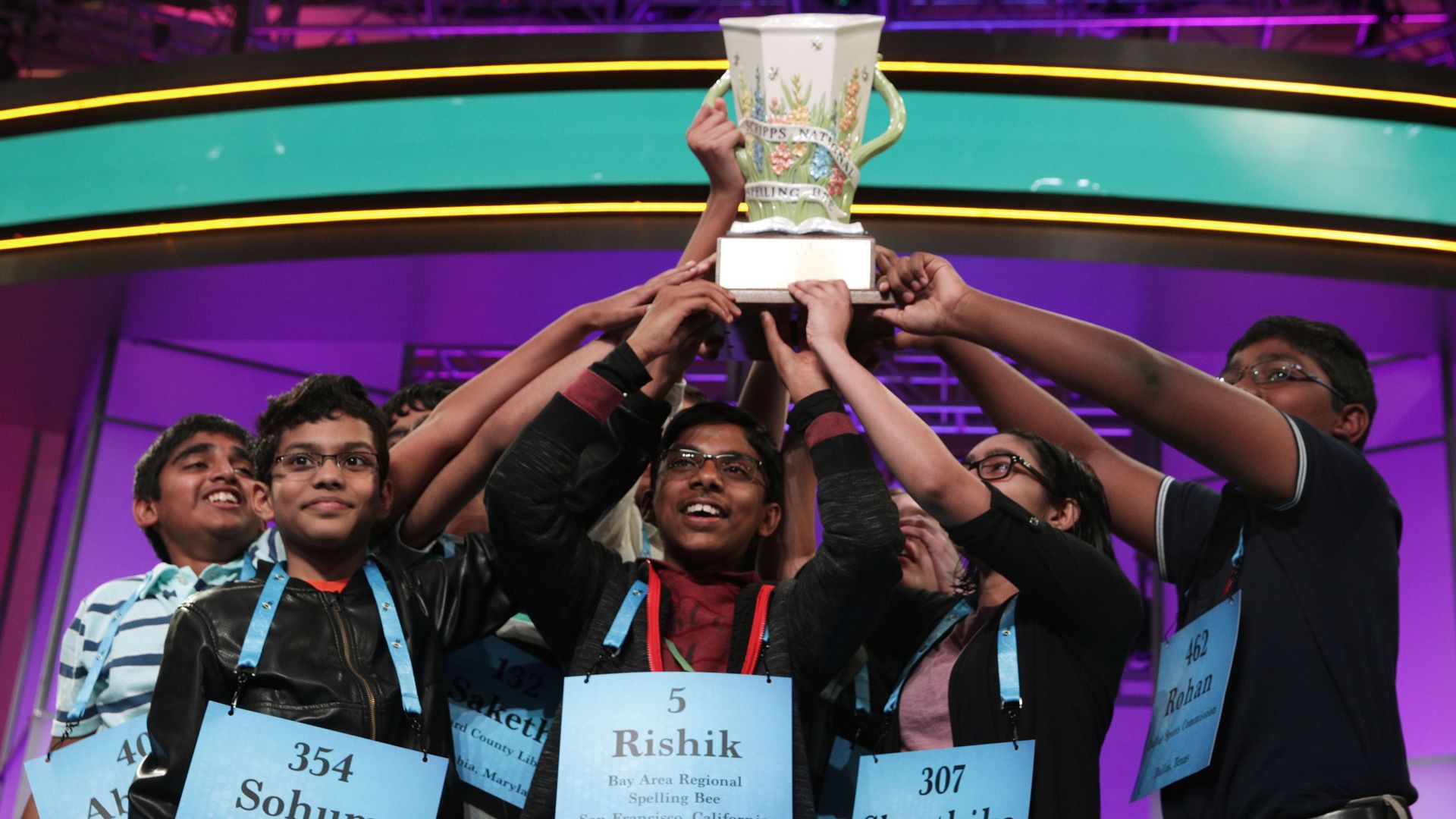 "Eight spellers were better than the dictionary. They were better than anything the Scripps National Spelling Bee could throw at them. And they all ended up with a hand on the trophy," per AP.
What happened: In the most extraordinary ending in the 94-year history of the competition, last night's spelling bee ended in an eight-way tie after the co-champions spelled the final 47 words correctly. They were on stage until close to midnight.
The winners: Rishik Gandhasri (San Jose, Calif.); Erin Howard (Huntsville, Ala.); Saketh Sundar (Clarksville, Md.); Shruthika Padhy (Cherry Hill, N.J.); Sohum Sukhatankar (Dallas); Abjijay Kodali (Flower Mound, Texas); Christopher Serrao (Whitehouse Station, N.J.); Rohan Raja (Irving, Texas)
9. 💬 Three quick things
Yesterday's poll results: Warriors in 4 games (4%), Warriors in 5 (33%), Warriors in 6 (40%), Warriors in 7 (3%) ... Raptors in 4 (0%), Raptors in 5 (1%), Raptors in 6 (9%), Raptors in 7 (10%).
Correction: In Wednesday's story about Mike Trout, I failed to credit Ted Berg of For The Win for our description of WAR. Ted was also the inspiration behind the story itself, so (1) my apologies to him and (2) sign up for his newsletter because it's awesome.
Share Axios Sports: 5 referrals = $20 gift card
10. 🎰 Make your picks!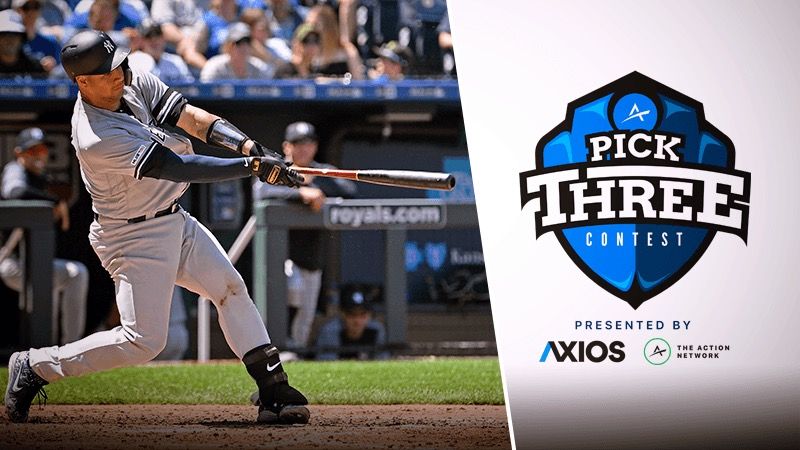 Courtesy: The Action Network/Axios
Today's Pick 3 contest will take place within The Action Network app.
Enjoy the weekend,
Kendall "Rock 'em Siakam robots" Baker
Trivia answer: NBA: Heat, Magic, Thunder, Jazz ... NHL: Lightning, Wild, Avalanche ... MLB: Red Sox, White Sox
Editor's note: The fourth item has been corrected to show the Selke Trophy is for the best defensive forward (not the most skilled defenseman).