Axios Sports
May 27, 2021
👋 Good morning! Know somebody who'd enjoy Axios Sports? Have them sign up using your referral link and earn free swag: axios.com/referral.
💵 Stat du jour: Amazon paid more money for a decade of Thursday Night Football ($10+ billion) than it paid for MGM Studios ($8.45 billion). Sports, man.
Today's word count: 1,922 words (7 minutes).
Let's sports...
1 big thing: 🏟 The fans are back in town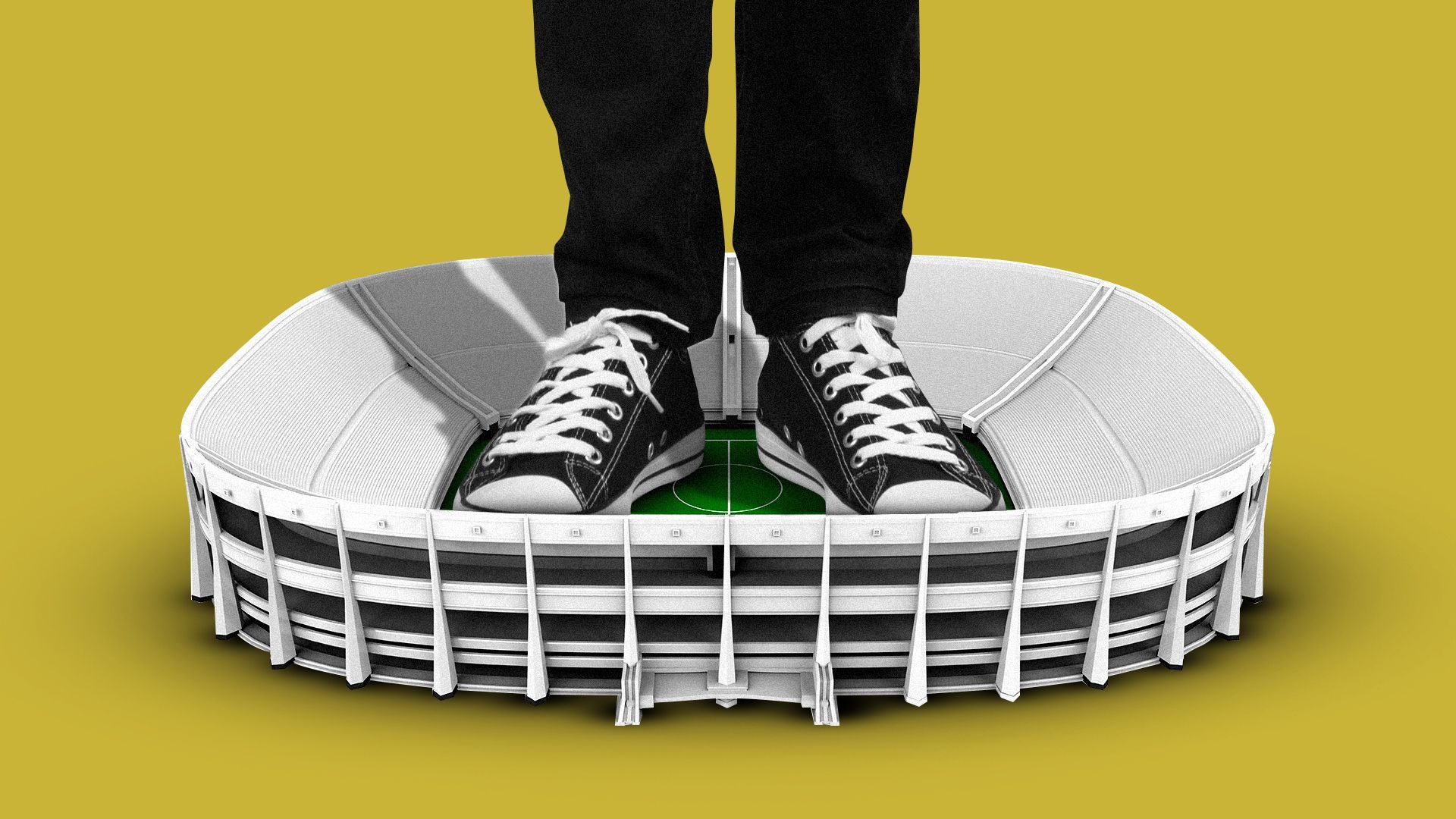 When sports shut down last spring, it instantly made the pandemic feel more urgent and signaled just how drastically our lives were about to change.
The state of play: After progressing through various stages — from complete shutdowns to playing in bubbles — it finally feels like the lights have been turned back on. And that's because we're finally getting the virus under control.
Where it stands: Crowd limits are constantly changing, but one thing is true across the sports landscape: the numbers are only getting bigger.
Of note: After being away from sports stadiums for months, some fans appear to have forgotten how to behave. On Wednesday night alone...
2. 🏀 NBA playoffs: Knicks, Sixers, Jazz win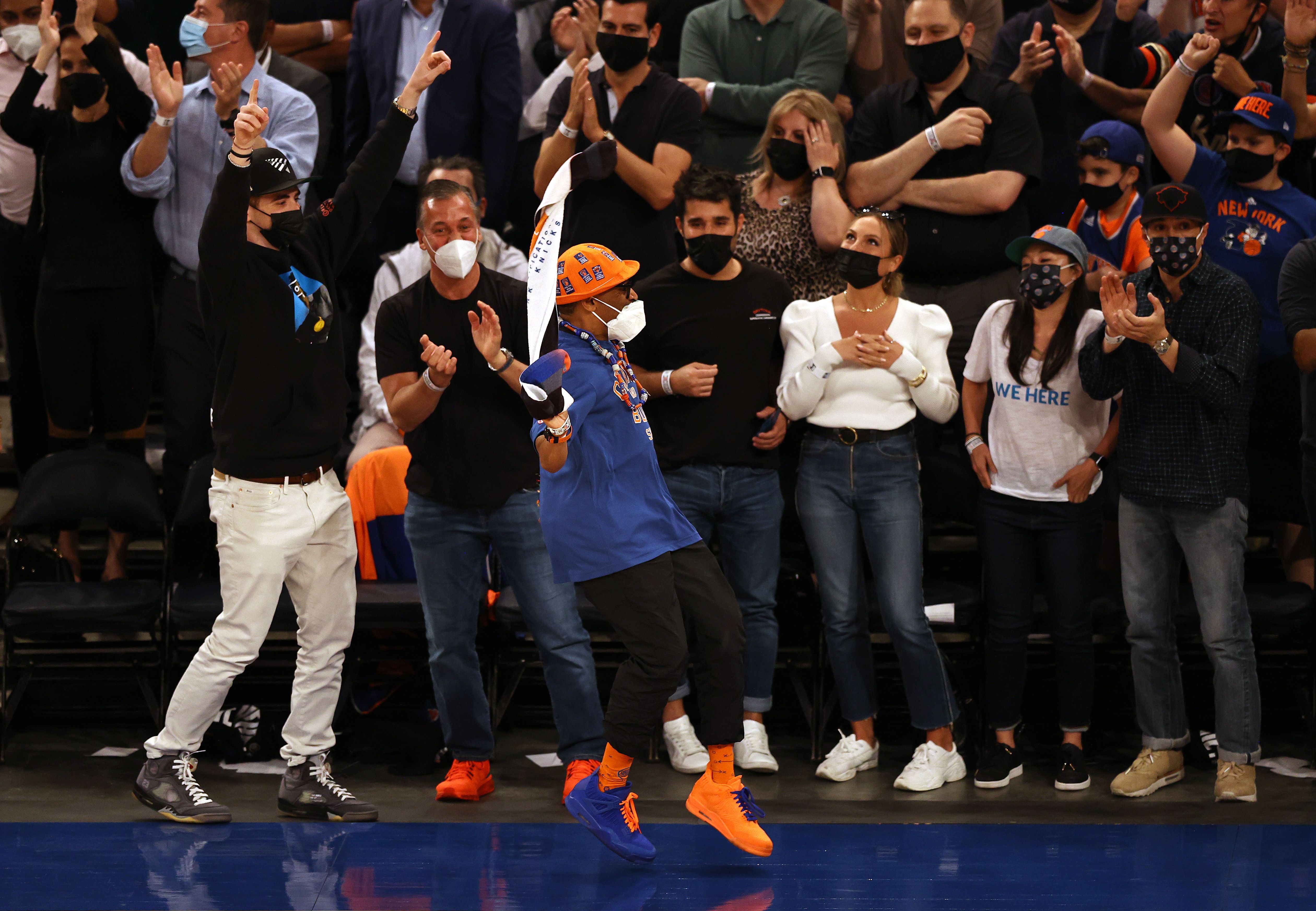 NEW YORK — Derrick Rose scored 26 points, Julius Randle shook off a miserable first half to lead a third-quarter turnaround and the Knicks beat the Hawks, 101-92, to even the series.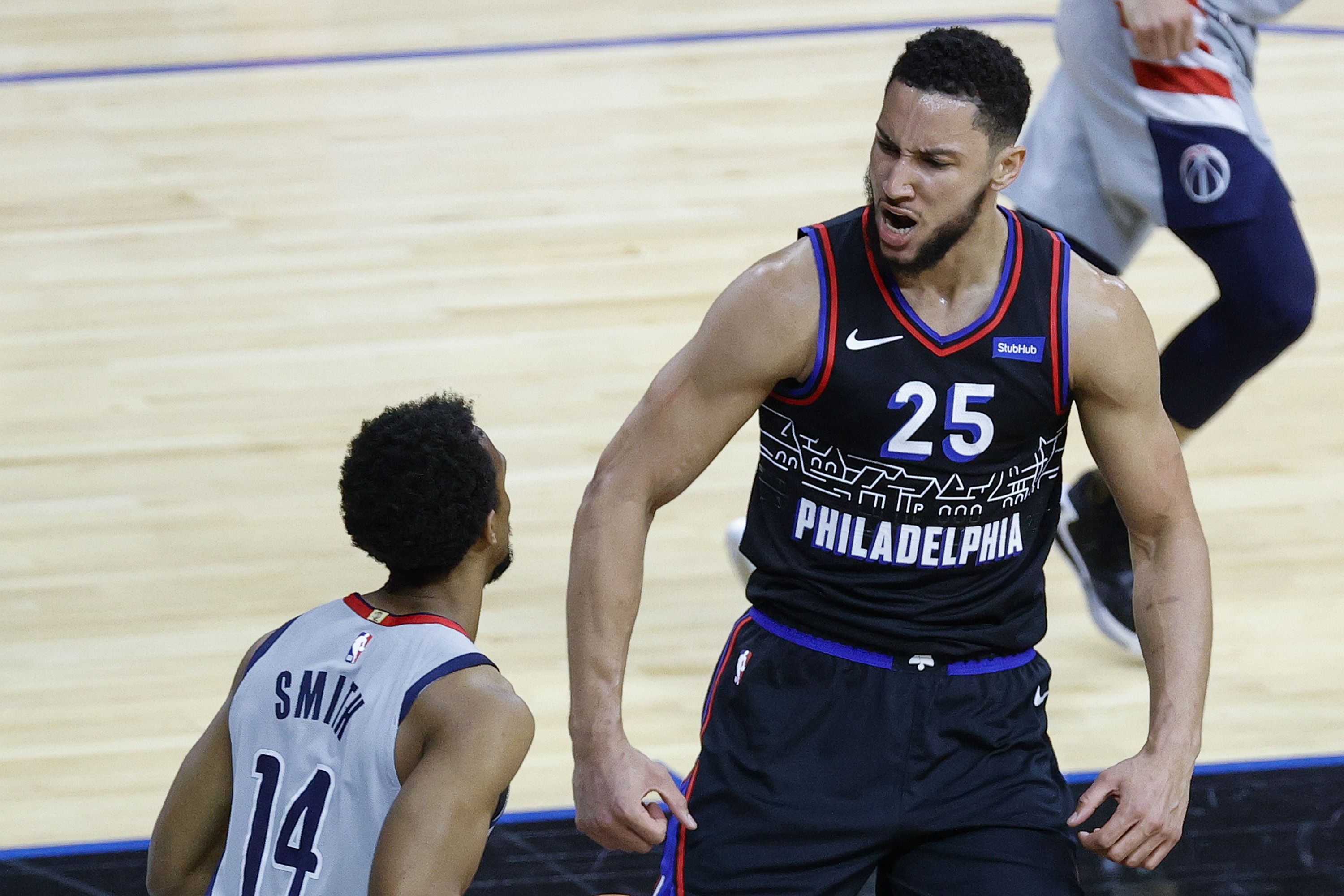 PHILADELPHIA — Ben Simmons (22-9-8) was phenomenal on Wednesday, leading the 76ers to a 120-95 win and a 2-0 series advantage.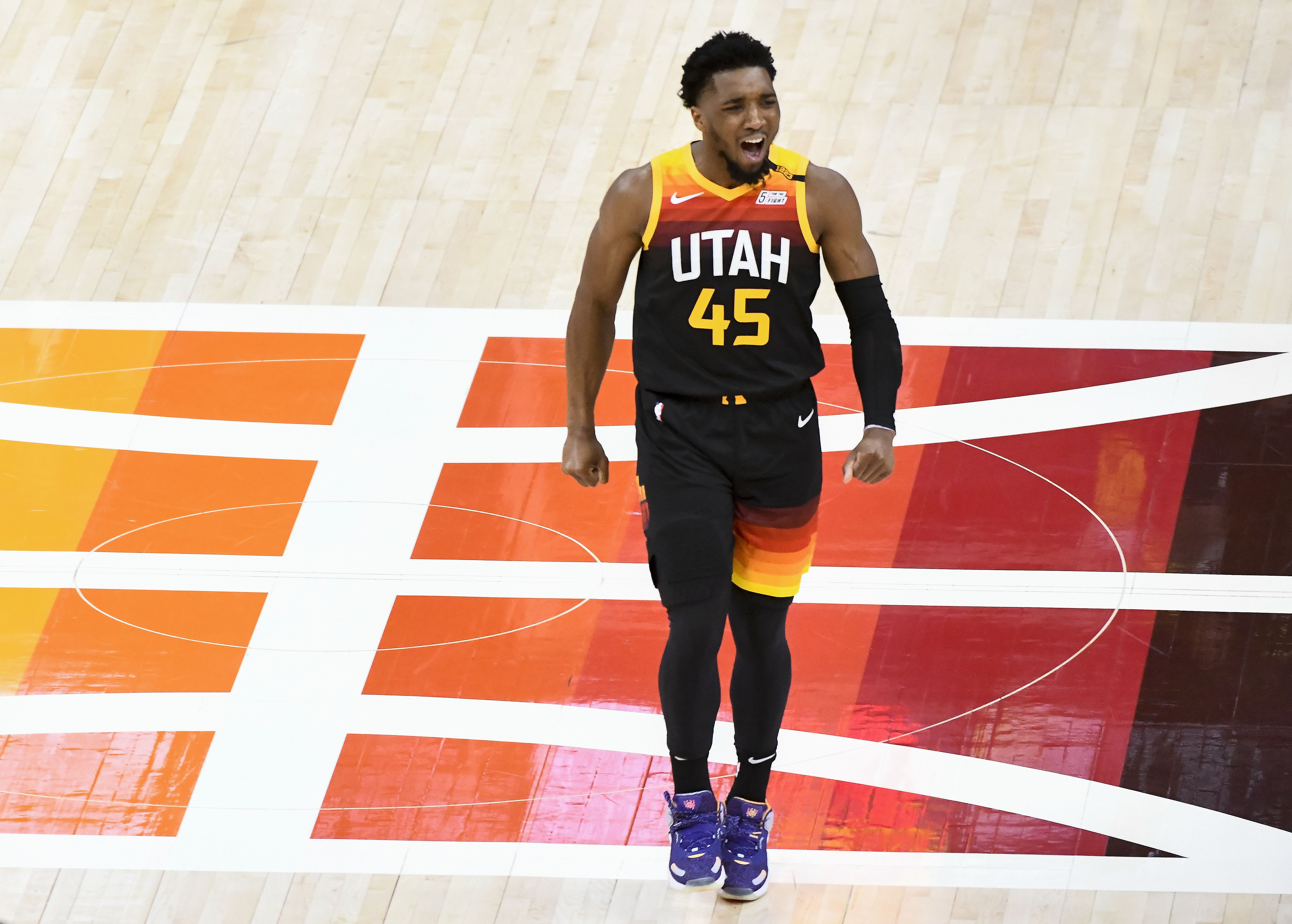 SALT LAKE CITY — The Jazz scored 141 points (franchise playoff record) to overcome Ja Morant's 47 points (most in the playoffs by a player age 21 or younger) and even the series. Final score: 141-129.
3. 🏒 NHL playoffs: Lightning, Islanders advance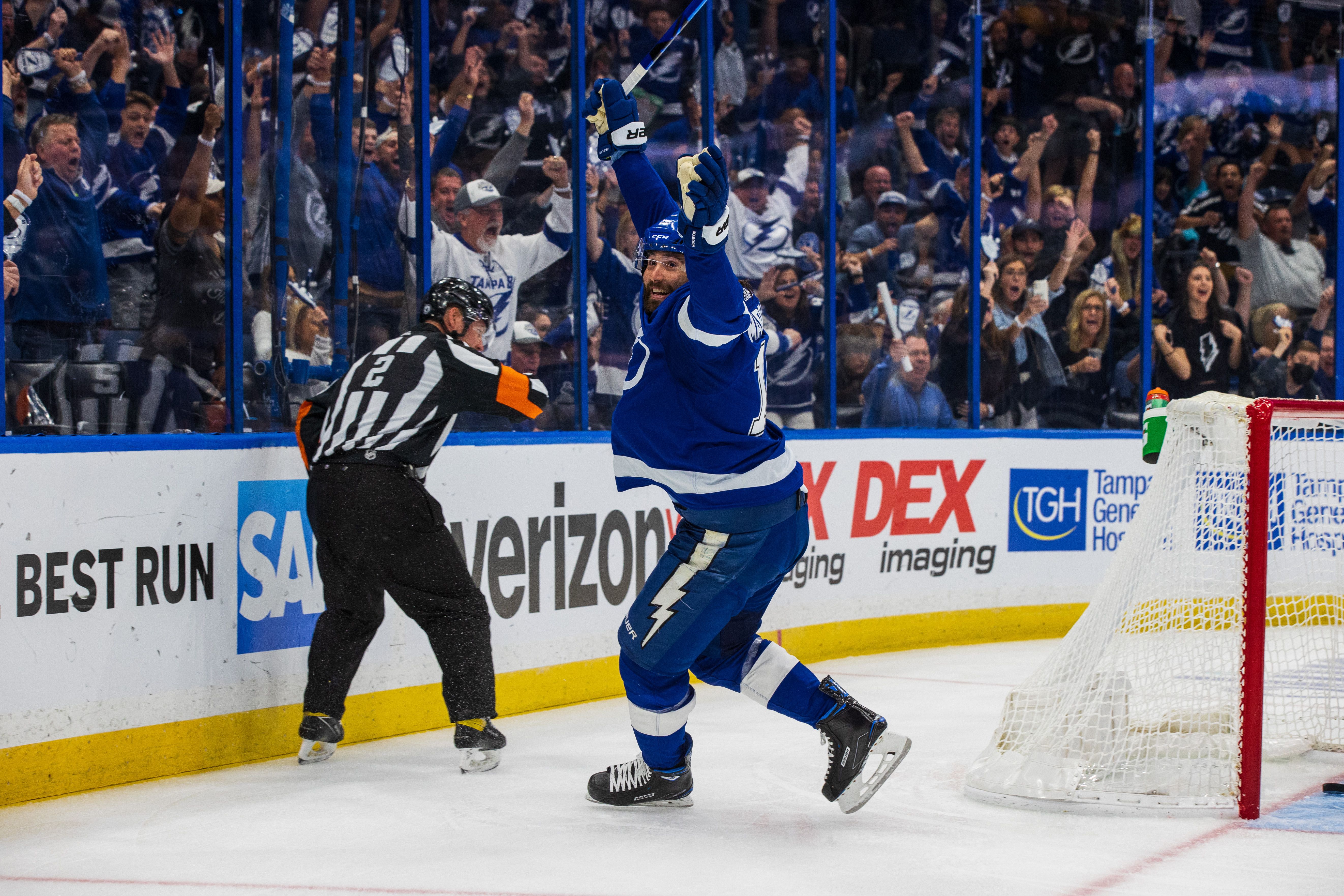 TAMPA — The Lightning cruised to a 4-0 victory over the Panthers to wrap up a series that saw Tampa Bay score a franchise-record 24 goals.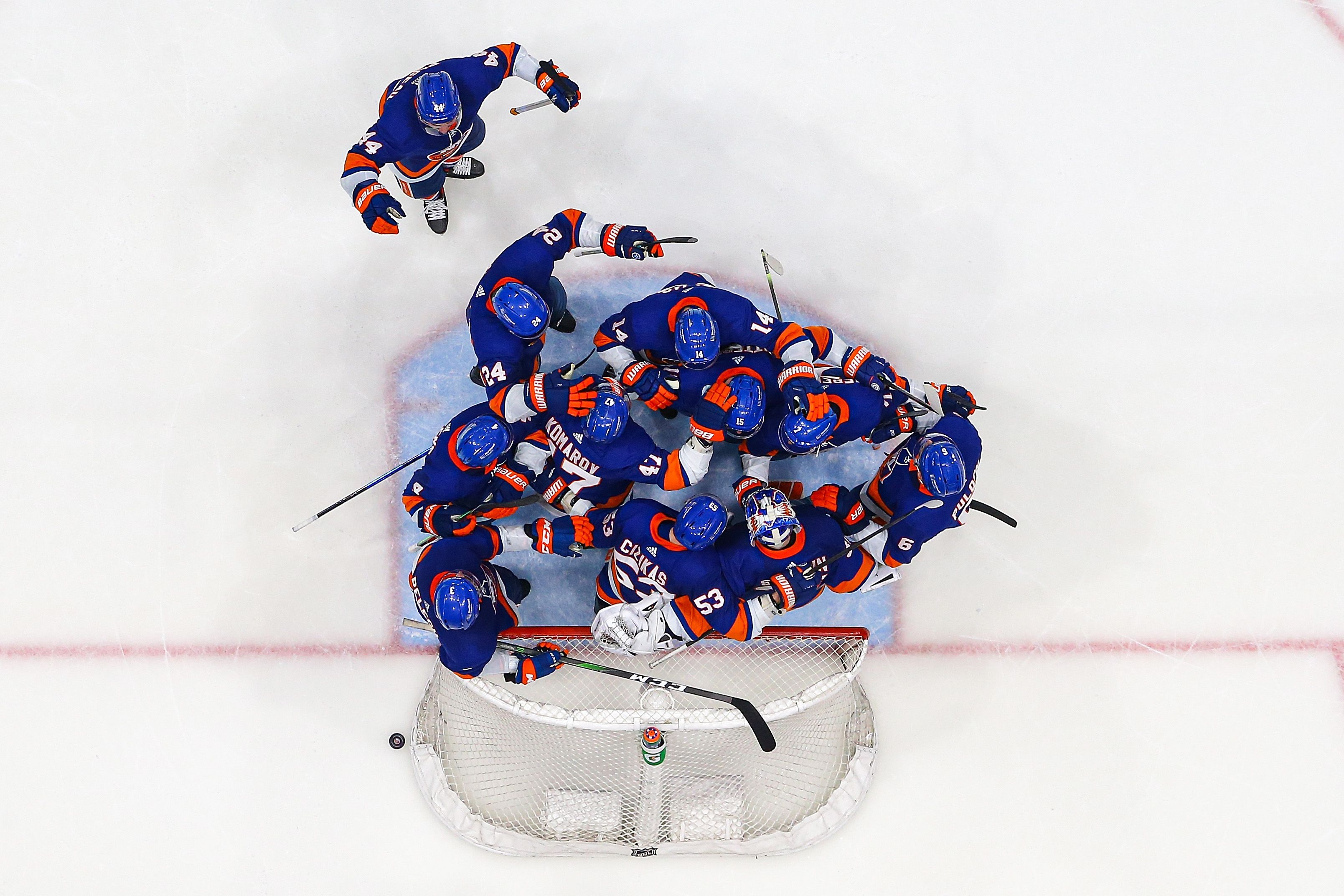 UNIONDALE, N.Y. — The Islanders took down the East Division champs, 5-3, and have now advanced past the first round for the third straight season after winning one playoff series over the previous 25 years.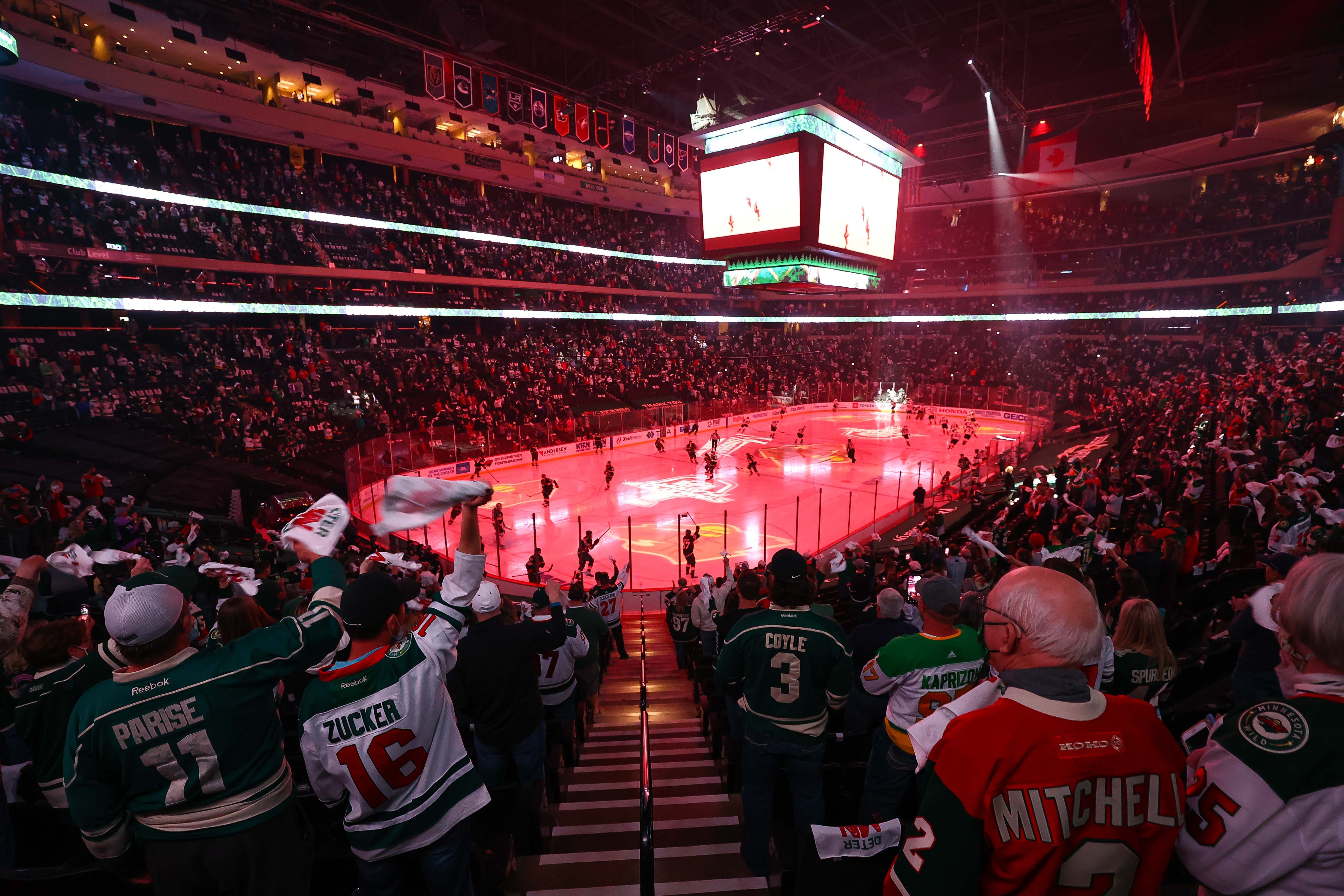 ST. PAUL, Minn. — Cam Talbot had his second shutout of the series and the Wild won 3-0 to force Game 7 on Friday night in Las Vegas.
4. 🏈 Spygate, bribery and Trump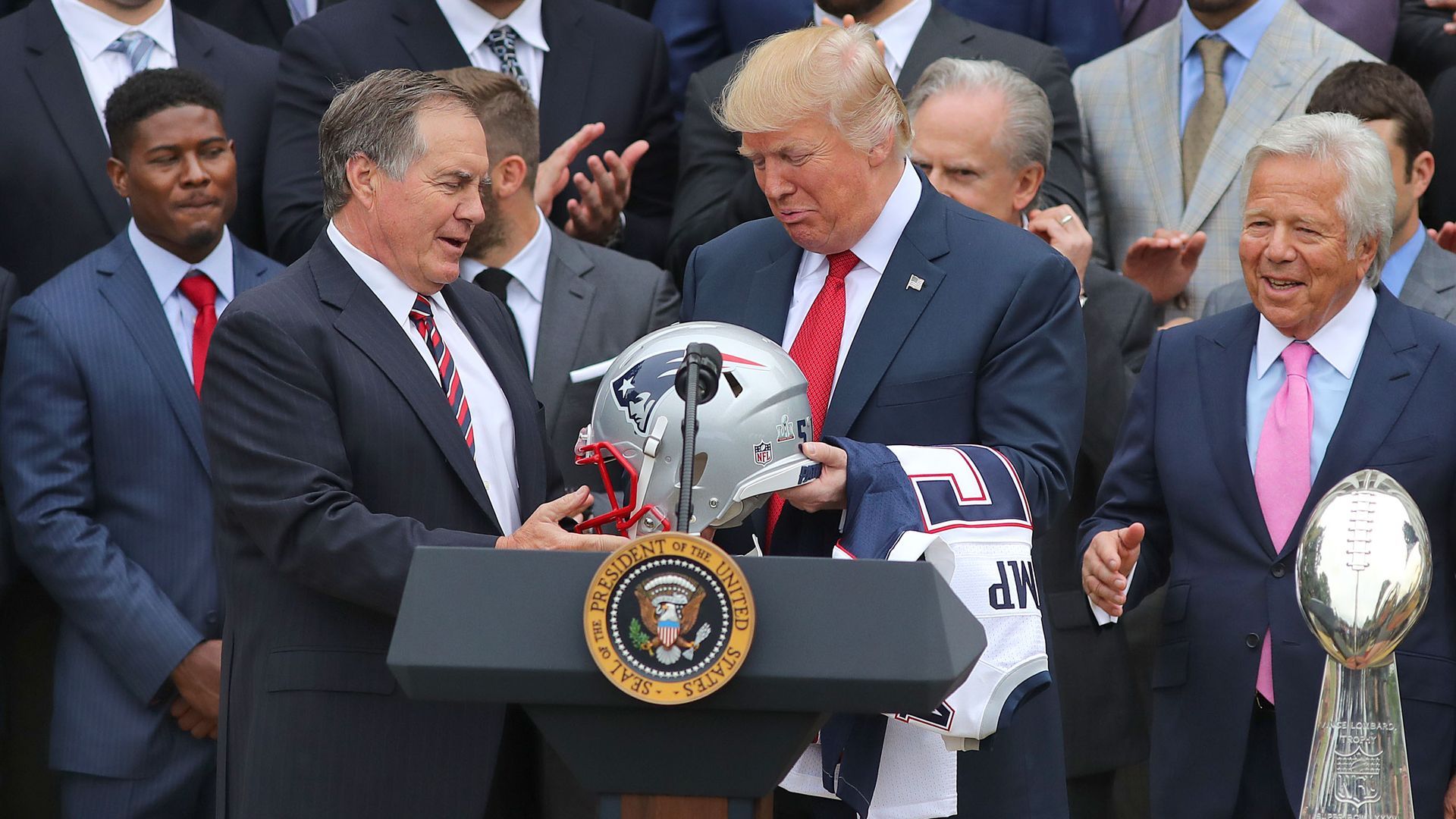 Donald Trump reportedly offered money to a U.S. senator to drop his investigation into the Patriots' Spygate scandal in 2008, according to a new ESPN report, Axios' Jeff Tracy writes.
Catch up quick: In 2007, Patriots staffers were caught illegally videotaping Jets defensive signals, sparking an NFL investigation.
The investigation resulted in minor penalties (a couple fines and one lost draft pick), and second-year commissioner Roger Goodell ordered the evidence destroyed to put the matter to rest for good.
But Sen. Arlen Specter (R-Pa.), a diehard Eagles fan and longtime critic of the NFL, wasn't satisfied with what he felt was a cover-up, so he launched his own investigation.
In 2008, Specter spoke on the phone with a friend who also knew Patriots owner Robert Kraft. On the call, the friend told Specter, "If you laid off the Patriots, there'd be a lot of money in Palm Beach."
Driving the news: There was always speculation that friend was Trump, and ESPN has now confirmed as much from two sources — Specter's son, Shanin, and the ghostwriter of two of his memoirs, Charles Robbins.
"My father told me that Trump was acting as a messenger for Kraft," Shanin Specter told ESPN. "But I'm equally sure the reference to money in Palm Beach was campaign contributions, not cash."
Of note, per ESPN: "Election experts say it's a close call as to whether such an offer would be a bribe in the sense that it would be a prosecutable offense."
The bottom line: Was this phone call between Trump and Specter a last-ditch effort by Kraft to get Specter to drop the investigation, a simple campaign contribution request or something in between?
Specter lost his battle with cancer in 2012, so we'll likely never know the full truth. But ESPN's latest report shines new light on one of the strangest scandals in NFL history.
5. ⚽️ Hillsborough: Case closed, but not forgotten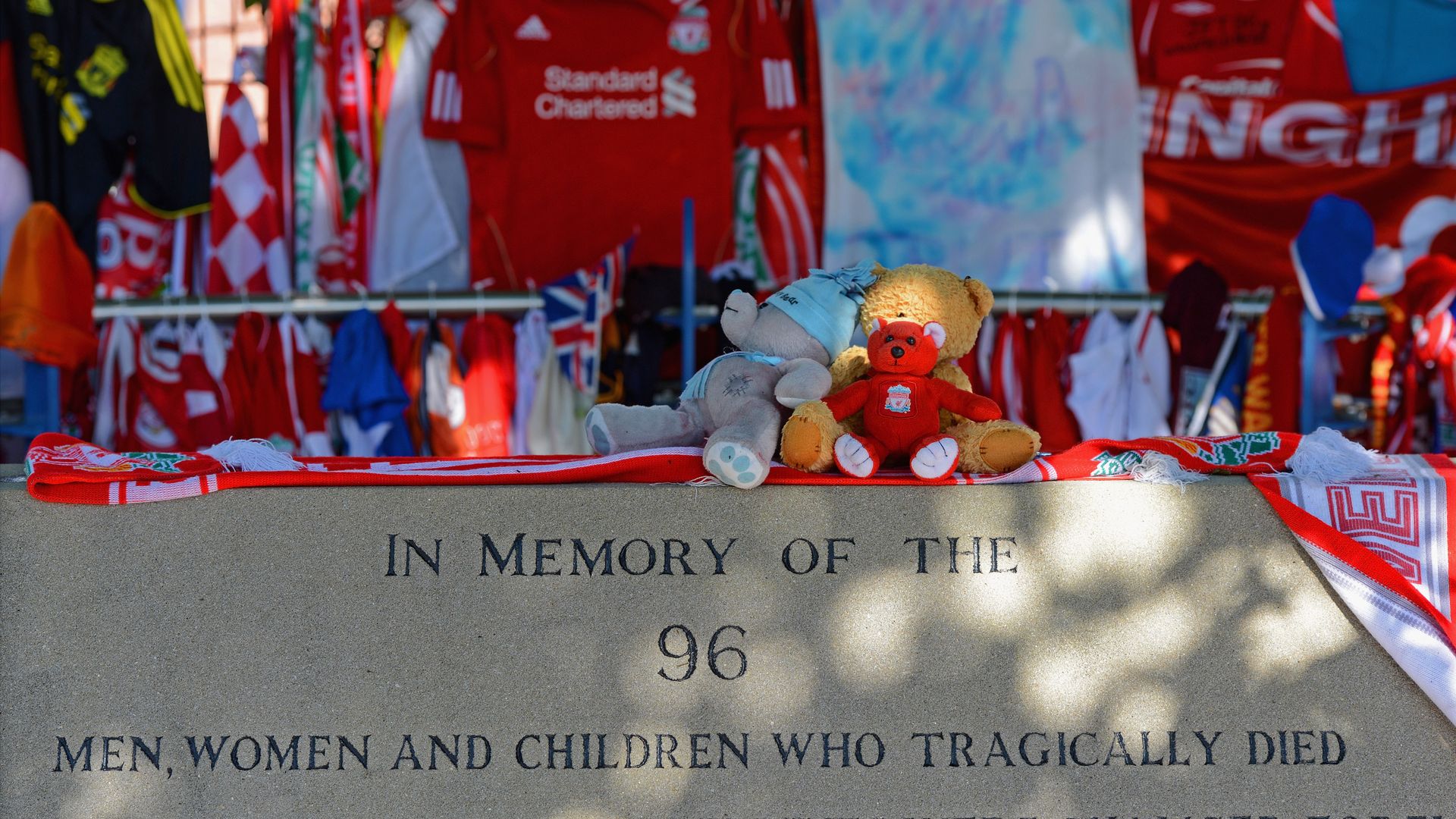 The final trial stemming from the Hillsborough disaster of 1989 — in which 96 Liverpool fans were killed in a stampede — has come to an end with no one of note facing charges, Jeff writes.
Driving the news: Two retired police officers and a lawyer were accused of altering statements to shift the blame from the police to the fans, but a judge acquitted them on Wednesday.
"It's the cover-up of the cover-up of the cover-up. Our loved ones went to a football match and were killed, then they and the survivors were branded hooligans."
"We've been put through a 32-year legal nightmare looking for the truth and accountability. ... The legal system in this country really has to change."
— Margaret Aspinall, whose 18-year-old son died in the tragedy, via
The Guardian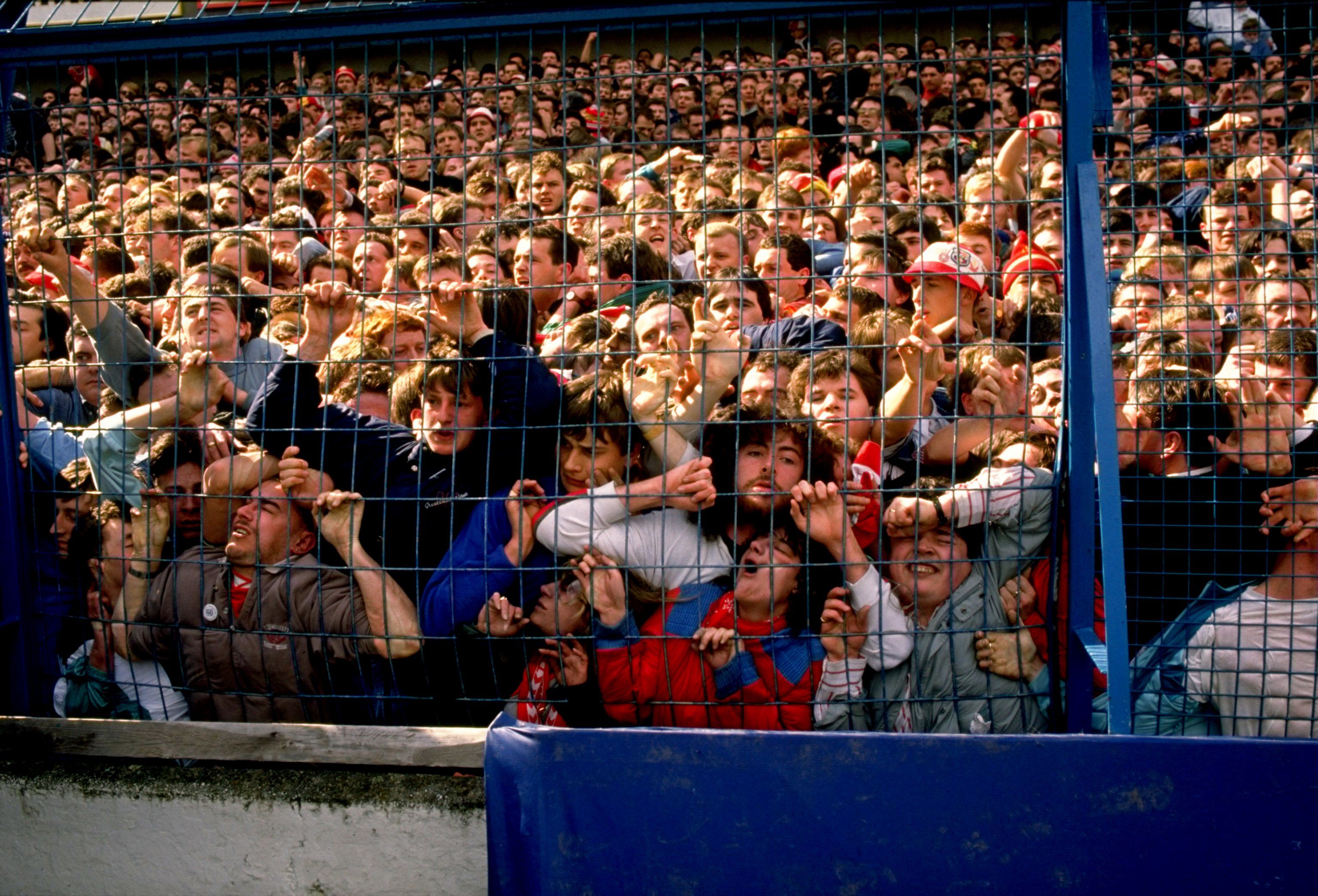 What happened: On April 15, 1989, Liverpool played Nottingham Forest in the FA Cup semifinal at Hillsborough Stadium in Sheffield, South Yorkshire, England.
Prior to kick-off, there was overcrowding near the stadium entrance so a police officer opened an additional gate to alleviate the crowd.
The result was a flood of people rushing into the standing-room only sections, which ultimately caused a human stampede that killed 96 people and injured 766 more.
In the aftermath, police tried to blame the tragedy on drunken hooliganism. Since then, a legal battle has raged between the police and victims' families, and on Wednesday it finally concluded.
🎥 Go deeper: We highly recommend watching the ESPN "30 for 30" documentary, "Hillsborough." ... Here's a trailer.
6. ⚾️ Team USA's quest for Tokyo
Four days from now, Team USA will trot out a ragtag group of former big leaguers and little-known prospects as it attempts to qualify for the Tokyo Olympics, Jeff writes.
The roster: Because the Games occur during the season, the roster can't have anyone currently on a 40-man MLB roster; hence the laundry list of players listed above.
The stars: Just five players have made an All-Star Game, led by Matt Wieters (four) and Matt Kemp (three). The others are Todd Frazier (two), David Robertson (one) and Edwin Jackson (one).
The state of play: Eight countries will face off in the Baseball Americas Qualifier from May 31 to June 5 in Port St. Lucie and Palm Beach, Florida.
Teams: USA, Dominican Republic, Puerto Rico, Nicaragua, Cuba, Venezuela, Canada and Colombia.
Of note: Manager Mike Scioscia will cut two players before the tournament, and because certain prospects may make their team's 40-man roster by July, the final Olympic squad could look different.
The big picture: Just six nations will compete in the Olympics, and Japan, Israel, Mexico and South Korea have already qualified. To join them, Team USA must either win next week's tournament or finish in the top three to have another shot at qualifying in mid-June.
Go deeper: Team USA's preliminary roster is a symphony of baseball guys (Defector)
Bonus: 🇺🇸 The Dream Team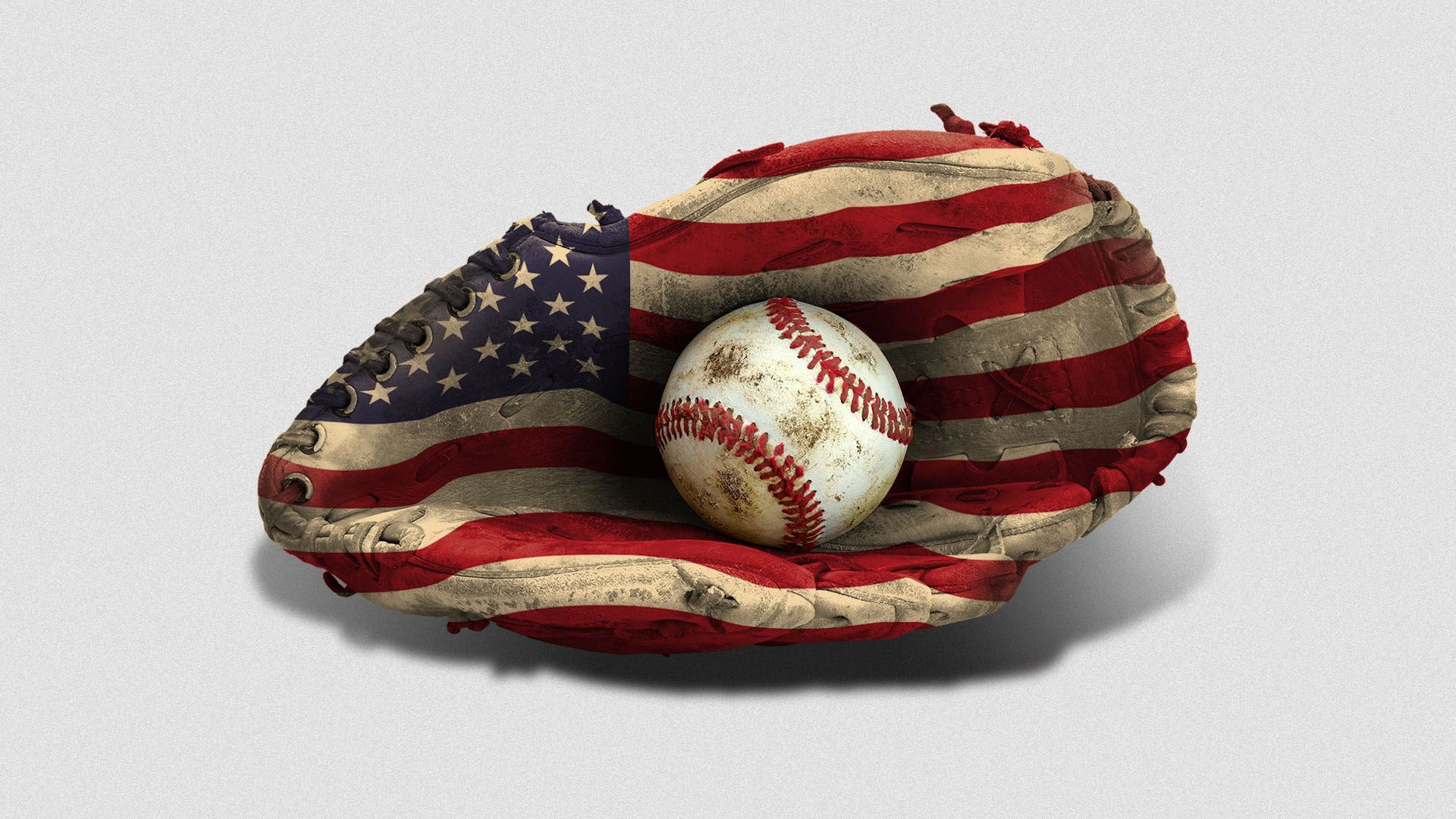 We couldn't help but wonder what Team USA would look like with no roster restrictions. Here's our hypothetical starting lineup:
Trea Turner, SS
Mookie Betts, RF
Mike Trout, CF
J.D. Martinez, DH
Freddie Freeman, 1B
Bryce Harper, LF
Nolan Arenado, 3B
Max Muncy, 2B
J.T. Realmuto, C
Jacob deGrom, SP
7. ⚡️ Lightning round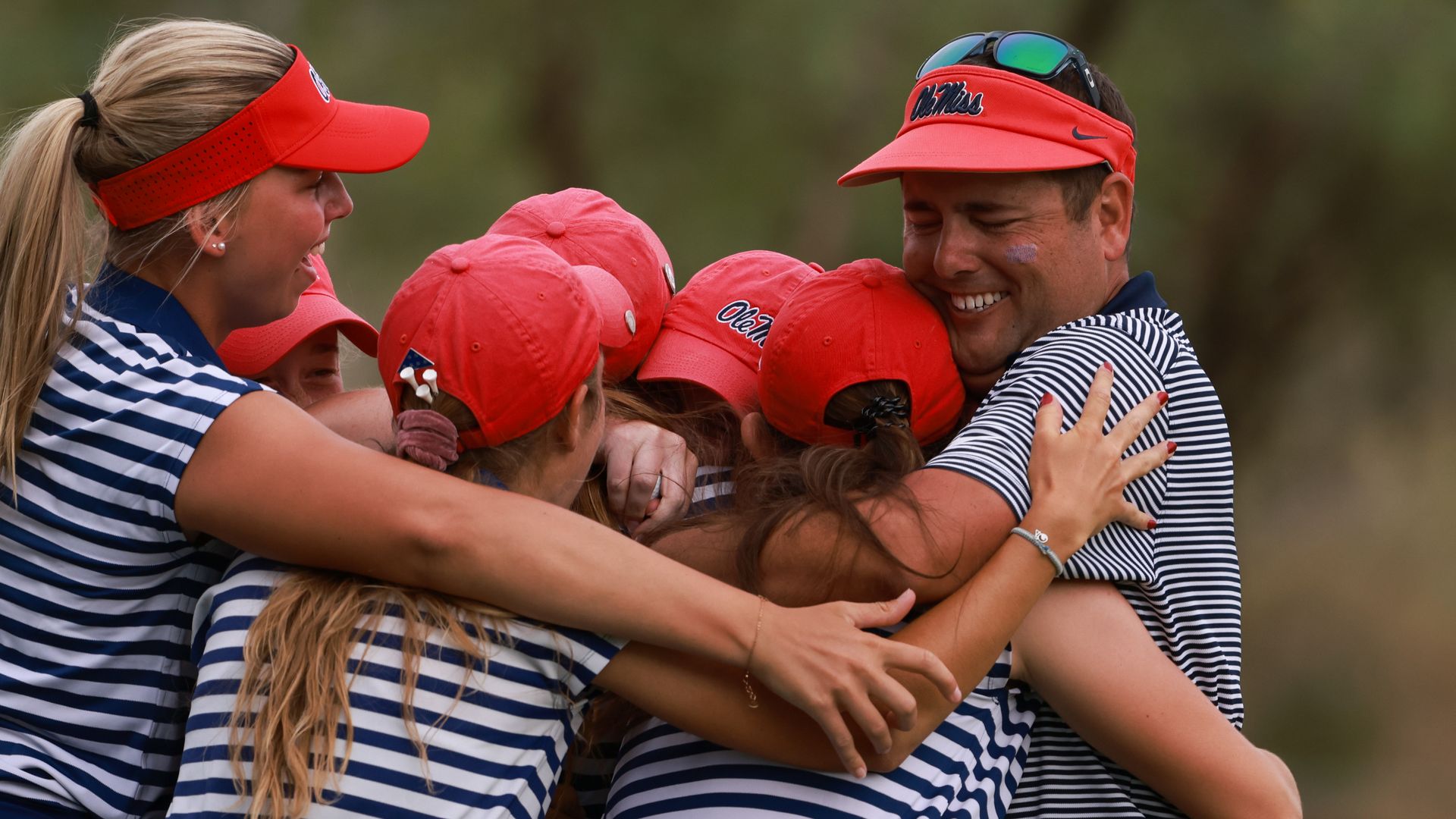 🏆 Hotty Toddy: Ole Miss won the women's golf championship in Scottsdale, Arizona, on Wednesday, clinching the school's first national title in women's sports. Congrats, ladies! What a photo.
🎓 Fun fact: Duke basketball (4.3 million) is the most-followed college sports program on social media, beating out Alabama football (3.4 million) and LSU football (3 million). Thanks, Zion!
🎾 No press for Naomi: Naomi Osaka says she won't do any press conferences at the French Open because she said they can too often be damaging to the mental health of tennis players.
⚽️ Wild title game: Villarreal beat Manchester United in the Europa League Final (in the 11th round of PKs!!!) to win its first major title.
⛳️ The Match 4.0: The fourth edition of "The Match" on July 6 will see Phil Mickelson and Tom Brady go head-to-head against Bryson DeChambeau and Aaron Rodgers in a showdown for charity. 
8. 📆 May 27, 2015: FIFA rocked by scandal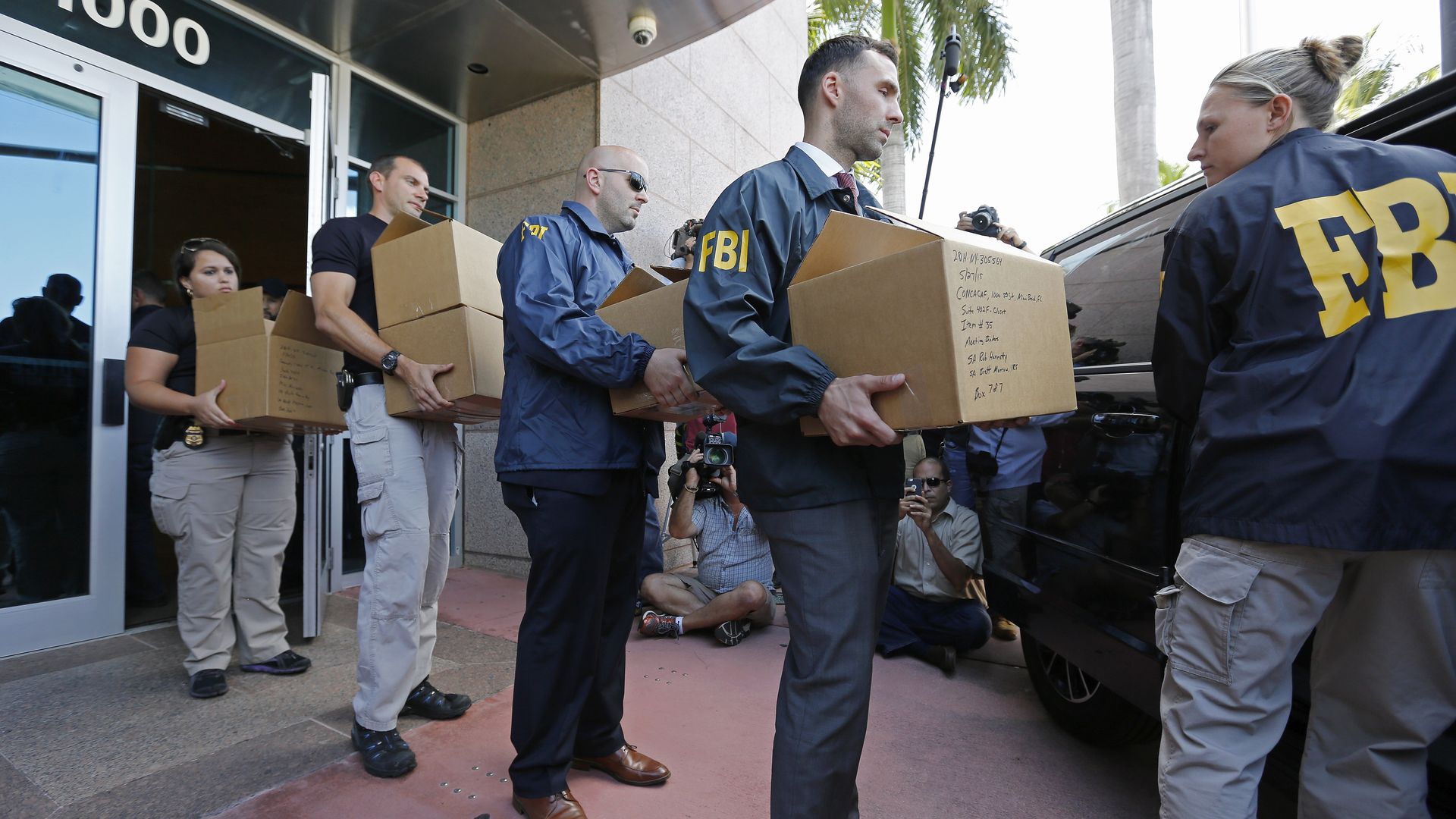 Six years ago today, seven FIFA officials were arrested at a Swiss hotel in the culmination of a three-year FBI investigation into decades of corruption.
41 arrests were ultimately made and FIFA's 17-year incumbent president, Sepp Blatter, resigned amid the scandal.
With the help of an informant, the FBI and the Department of Justice uncovered various racketeering, fraud and bribery schemes that netted their beneficiaries over $100 million.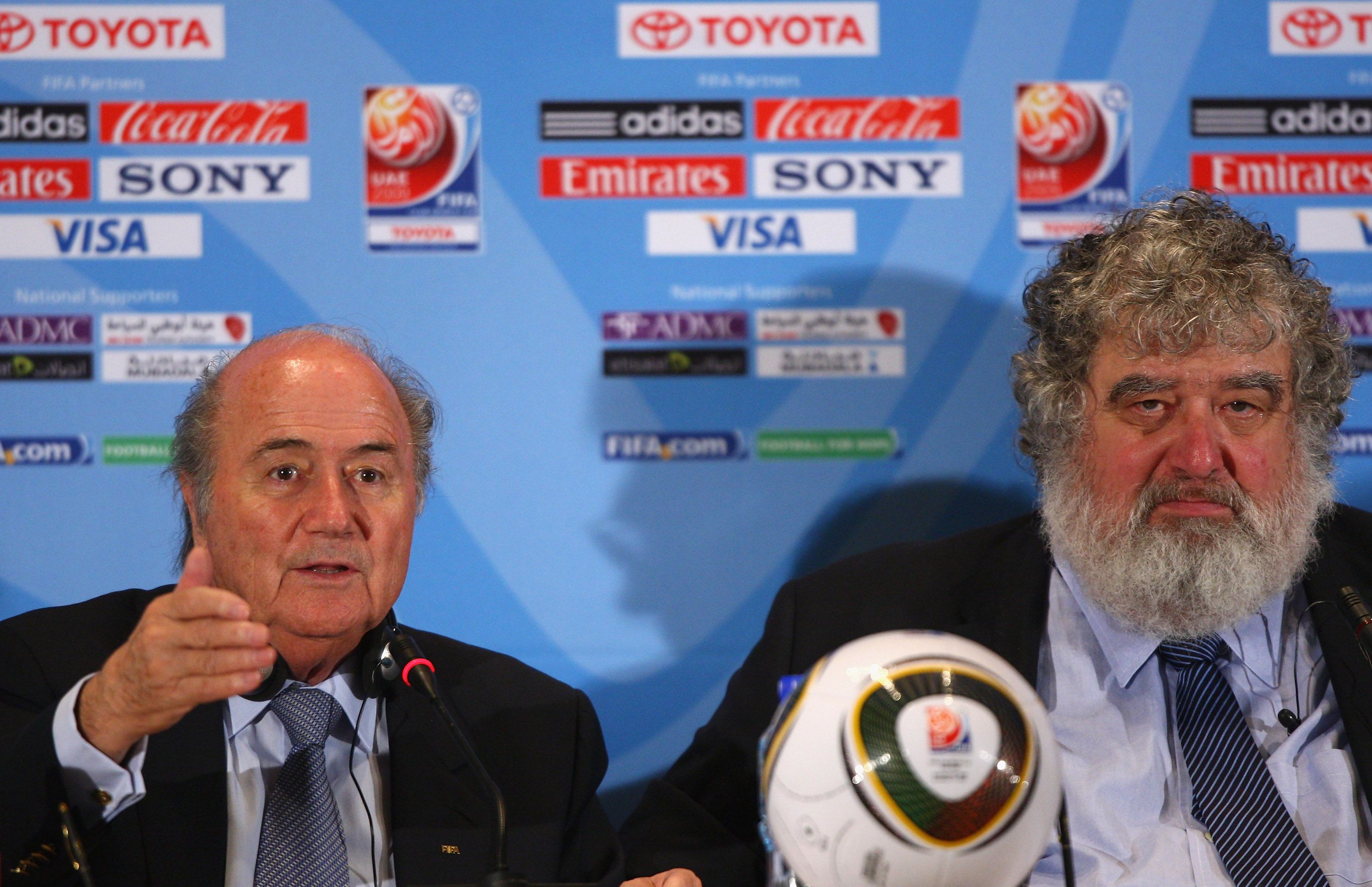 The backdrop: When FIFA announced in 2010 that Russia would host the 2018 World Cup, a Russian tipster told the FBI that FIFA executives had accepted bribes to vote for Russia's bid.
That led the FBI to Chuck Blazer, an American who'd been on the FIFA Executive Committee since 1996.
Blazer's shady dealings weren't terribly difficult to unearth, and rather than serve time, he became the aforementioned informant.
The big picture: On the heels of this scandal, FIFA's image — or, likely, the reality driving that image — didn't exactly get fixed overnight.
The 2022 World Cup will be in the tiny nation of Qatar, despite reports that they offered FIFA nearly $1 billion to secure hosting duties.
Plus, there's an ongoing human rights issue regarding the migrant workers tasked with building the infrastructure to host the event.
🎥 Watch: The Chuck Blazer story (HBO's Real Sports)
9. 🏈 Old man trivia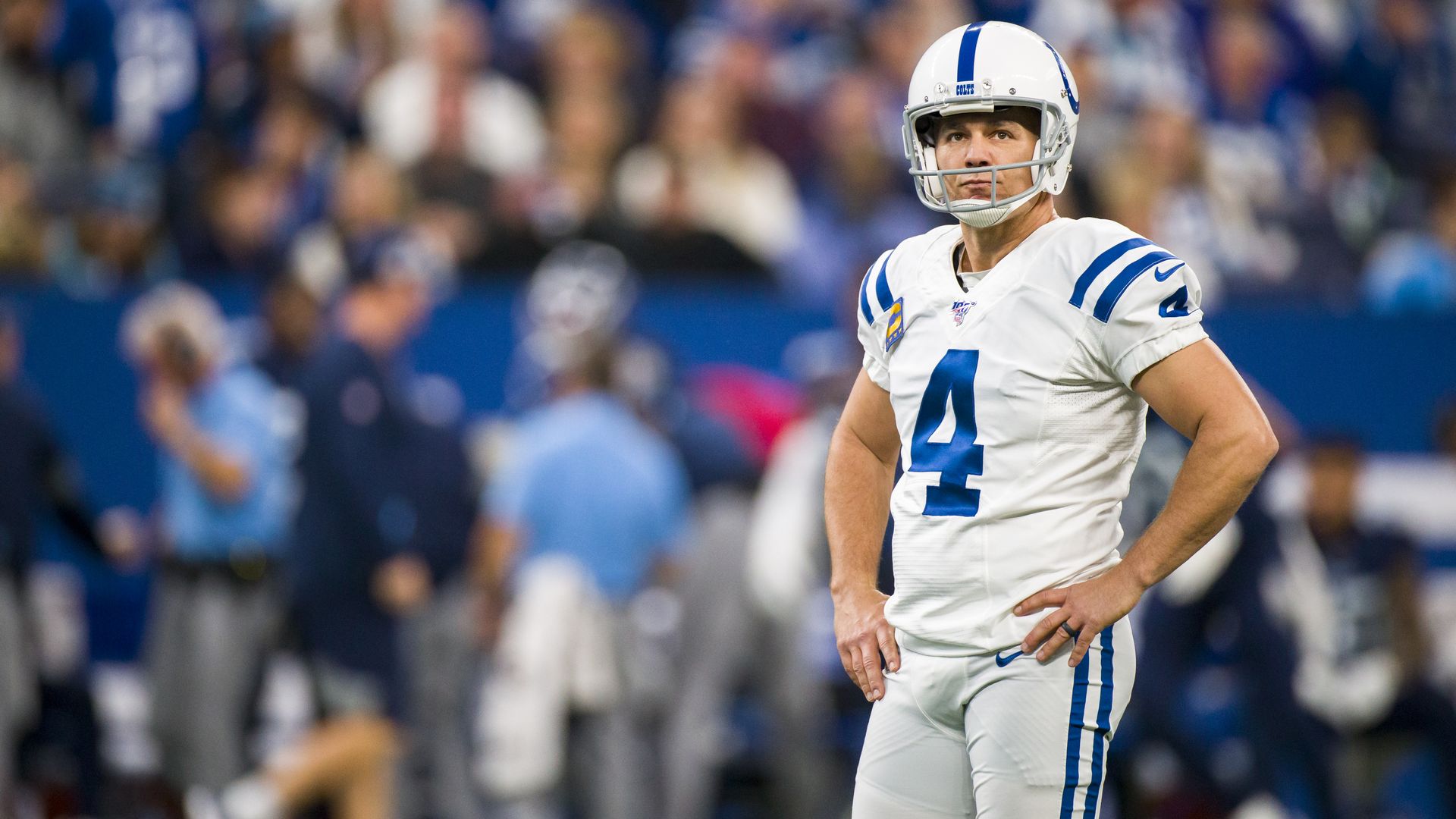 Adam Vinatieri retired Wednesday, leaving just three active players in the four major North American sports leagues that debuted in the 1990s.
Question: Can you name those three players?
Hint: They all play the same sport.
Answer at the bottom.
10. 🎥 Wednesday's top plays