👋 Happy Monday! Today's word count: 1,195 words (< 5 mins).
Wanna send Axios Sports to a friend? Click here and share the link.
Pro tip: You can get to that page every morning by clicking "View in browser" above.
1 big thing: 💰 Let's talk contracts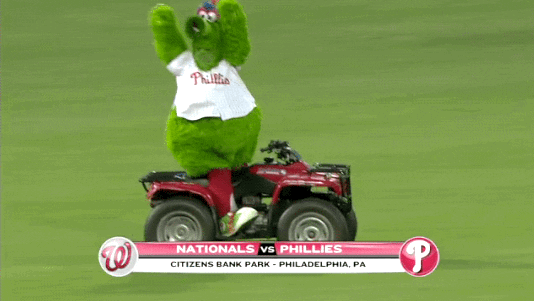 Lots of contract stuff this weekend. Let's talk about it.
1. Tom Brady signs extension
What happened: Tom Brady and the Patriots agreed to a two-year, $70 million extension that will give Brady a raise in 2019, while also giving the Patriots $5.5 million in extra cap space (NFL contracts can be weird).
Why it matters: Brady renegotiating his contract has become a near-annual event, and the Patriots routinely use those savings to bring in veteran players to help him — a luxury most teams with elite QBs don't have.
By the numbers: Brady has been paid $212 million over his 19 seasons, which ranks fourth among QBs on the all-time career earnings list, trailing Peyton Manning ($249M), Eli Manning ($235M) and Drew Brees ($222M).
2. Draymond Green signs extension
What happened: Draymond Green and the Warriors agreed to a four-year, $100 million extension.
By the numbers: Green would have been eligible for a five-year, $203.6 million deal if he became a free agent next year, so he's taking a huge discount and could save the Warriors over $230M if you factor in what their luxury tax bill would have been if they signed him next year instead of now.
The big picture: The prospective free agent class of 2020 just went from bad to worse, so don't expect another wild offseason next year. In terms of unrestricted free agents, the biggest names are Kyle Lowry and DeMarcus Cousins.
3. Phillies sue to keep "Phanatic" in Philadelphia
What happened: The Phillies are suing the New York company that created the Phillie Phanatic to prevent them from making their beloved mascot a "free agent," available to root for and promote other teams.
Details: As far as legal documents go, the lawsuit is actually a pretty hilarious and enjoyable read, as it traces the history of the Phanatic's creation.
4. Fan goes viral, lands A's contract
What happened: Two weeks ago, a video of 23-year-old Nathan Patterson throwing 96 mph during a fan event at Coors Field went viral. After seeing the video, the Athletics signed him to a contract.
The bottom line: "How can you not be romantic about baseball?"
2. ⚾️ The death of the intentional walk
Last season, the Astros intentionally walked just four batters. This season, they have intentionally walked zero.
Why it matters: "The Astros' decision to eliminate what has long been considered a valid and beneficial strategy reveals quite a bit about the state of the modern game," writes the WSJ's Jared Diamond (subscription).
"Batters are hitting fewer ground balls, which create the double plays intentional walks are meant to induce. They are launching home runs at a record rate, turning the intentional walk into an invitation to surrender even more runs via the long ball."
The big picture: The Astros' approach has expanded beyond Houston, with former bench coach Alex Cora bringing it to Boston (eight intentional walks this season) and former executive Mike Elias bringing it to Baltimore (five).
The bottom line: "The way things are going," writes Diamond, "it's only a matter of time before the intentional walk goes the way of the spitball and the Sunday double-header."
3. 🏈 NFL players: Aaron Donald is the best of us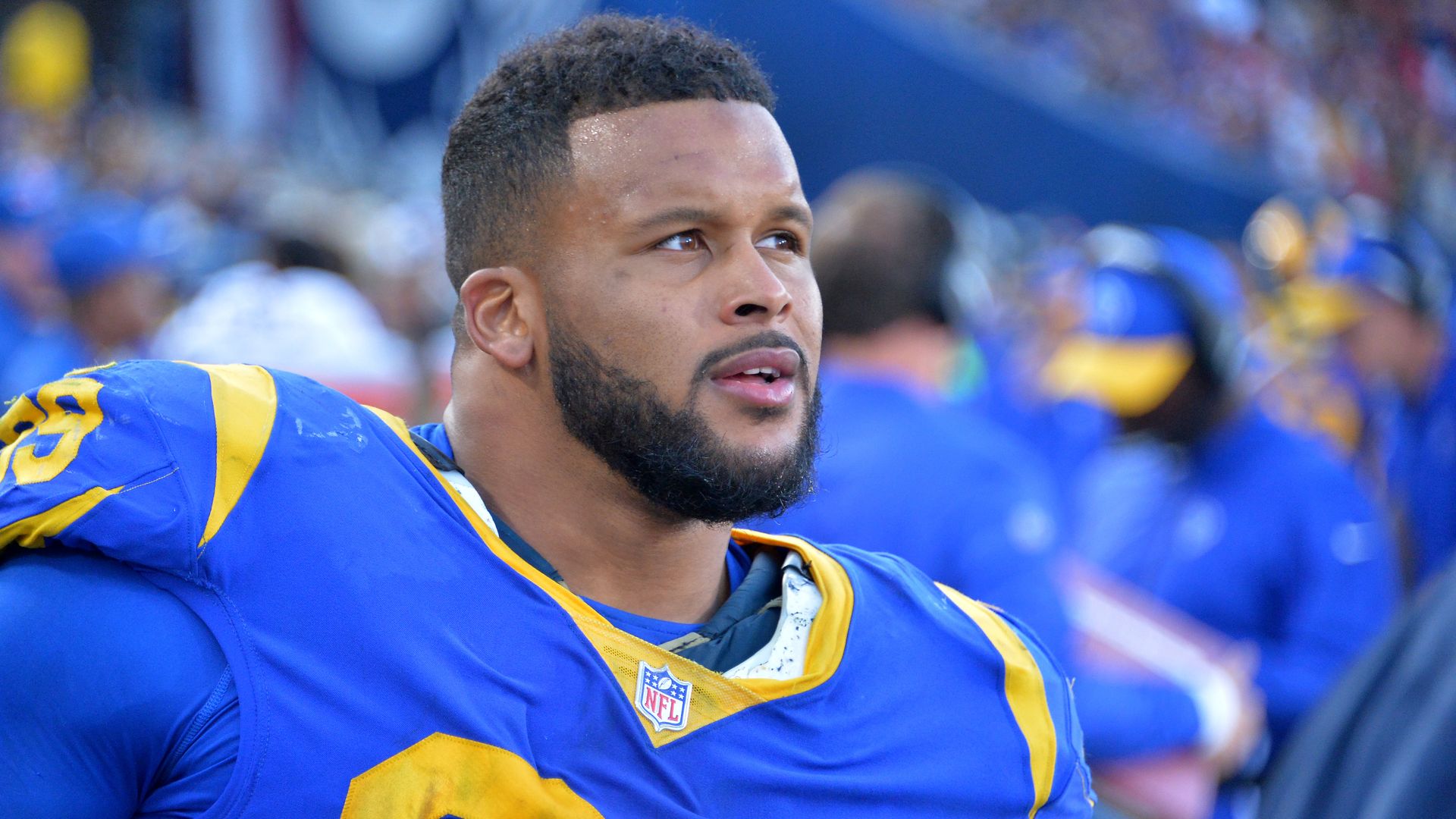 The NFL Network released its annual Top 100 Players list, which is voted on by the players themselves.
Top 10 (see full list):
Aaron Donald, DT, Rams
Drew Brees, QB, Saints
Khalil Mack, LB, Bears
Pat Mahomes, QB, Chiefs
Todd Gurley, RB, Rams
Tom Brady, QB, Patriots
Antonio Brown, WR, Raiders
Aaron Rodgers, QB, Packers
Julio Jones, WR, Falcons
Von Miller, LB, Broncos
Rewind: In the nine-year history of the Top 100 list, only Brady has been voted No. 1 multiple times (2011, 2017, 2018).
2018: Tom Brady, Antonio Brown, Carson Wentz, Julio Jones, Le'Veon Bell
2017: Tom Brady, Von Miller, Julio Jones, Antonio Brown, Khalil Mack
2016: Cam Newton, Tom Brady, J.J. Watt, Antonio Brown, Adrian Peterson
2015: J.J. Watt, Aaron Rodgers, Tom Brady, DeMarco Murray, Peyton Manning
2014: Peyton Manning, Calvin Johnson, Tom Brady, Adrian Peterson, LeSean McCoy
2013: Adrian Peterson, Peyton Manning, Calvin Johnson, Tom Brady, J.J. Watt
2012: Aaron Rodgers, Drew Brees, Calvin Johnson, Tom Brady, Darrelle Revis
2011: Tom Brady, Peyton Manning, Adrian Peterson, Ray Lewis, Ed Reed
4. 📸 Photos from coast to coast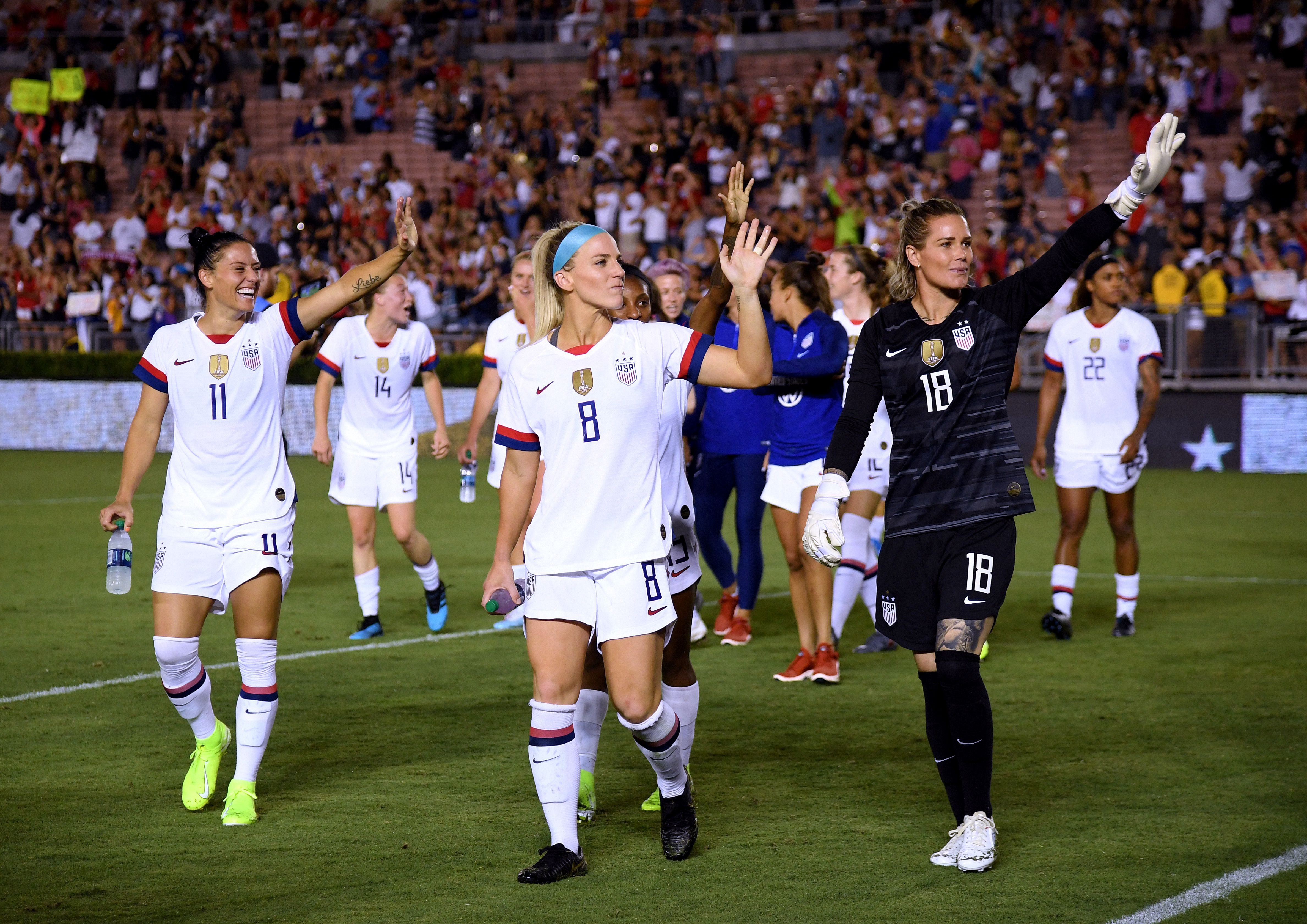 Photo: Harry How/Getty Images
PASADENA, Calif. — In the first game of their Victory Tour, the U.S. women's national soccer team notched a 3-0 victory over the Republic of Ireland to extend its unbeaten run to 17 games (15-0-2).
What's next: The tour continues with two matches against Portugal (Aug. 29 in Philadelphia and Sept. 3 in St. Paul, Minn.) and two matches against South Korea (Oct. 3 in Charlotte and Oct. 6 in Chicago).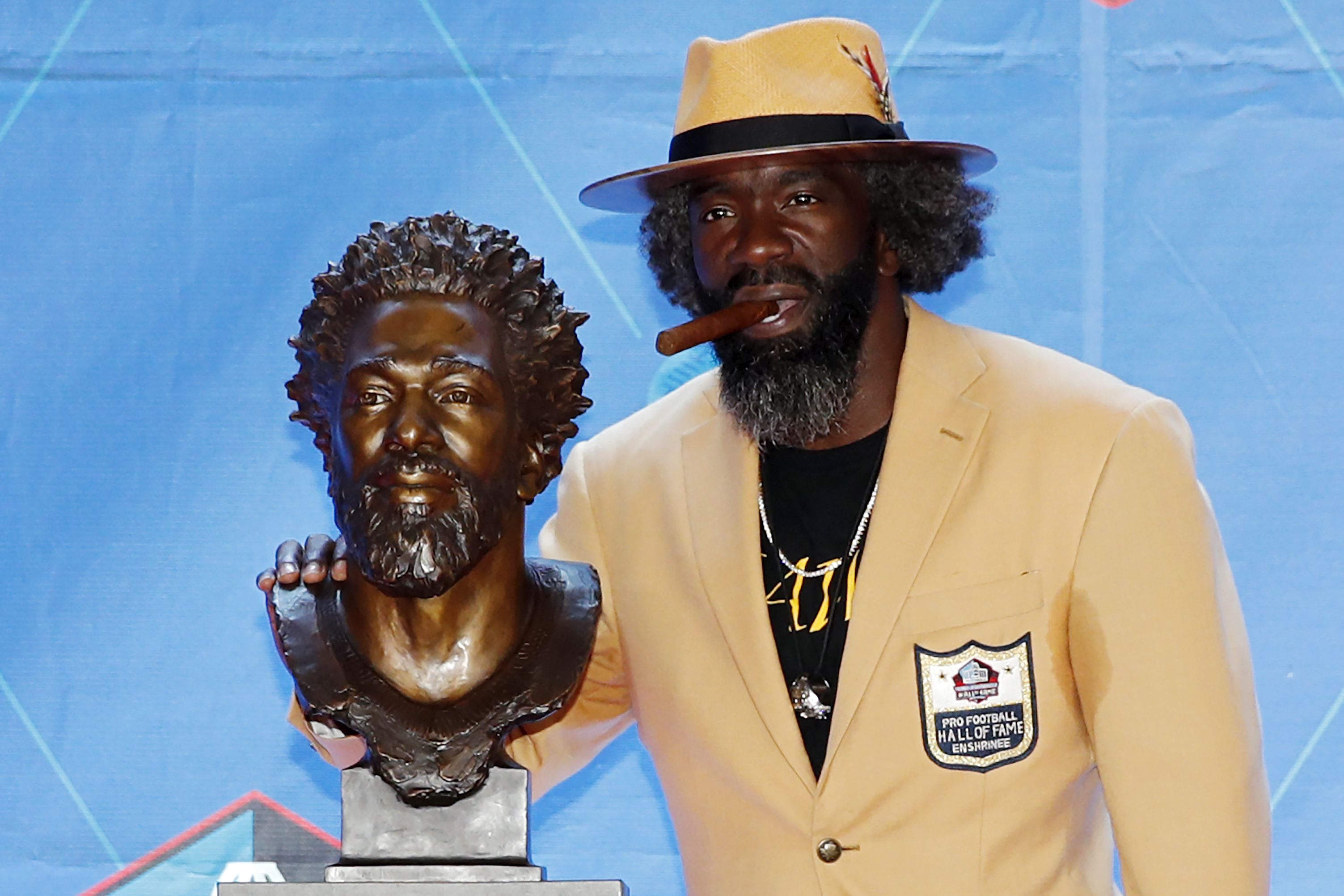 Photo: Joe Robbins/Getty Images
CANTON, Ohio — The bar for accuracy on bronze busts is shockingly low (see: Cristiano Ronaldo), but wow, whoever made Ed Reed's absolutely nailed it. The hair is spectacular.
Update: I found the sculptor. His name is Blair Buswell and he has quite the portfolio. The life of a 21st century sculptor ... I wonder what that's like.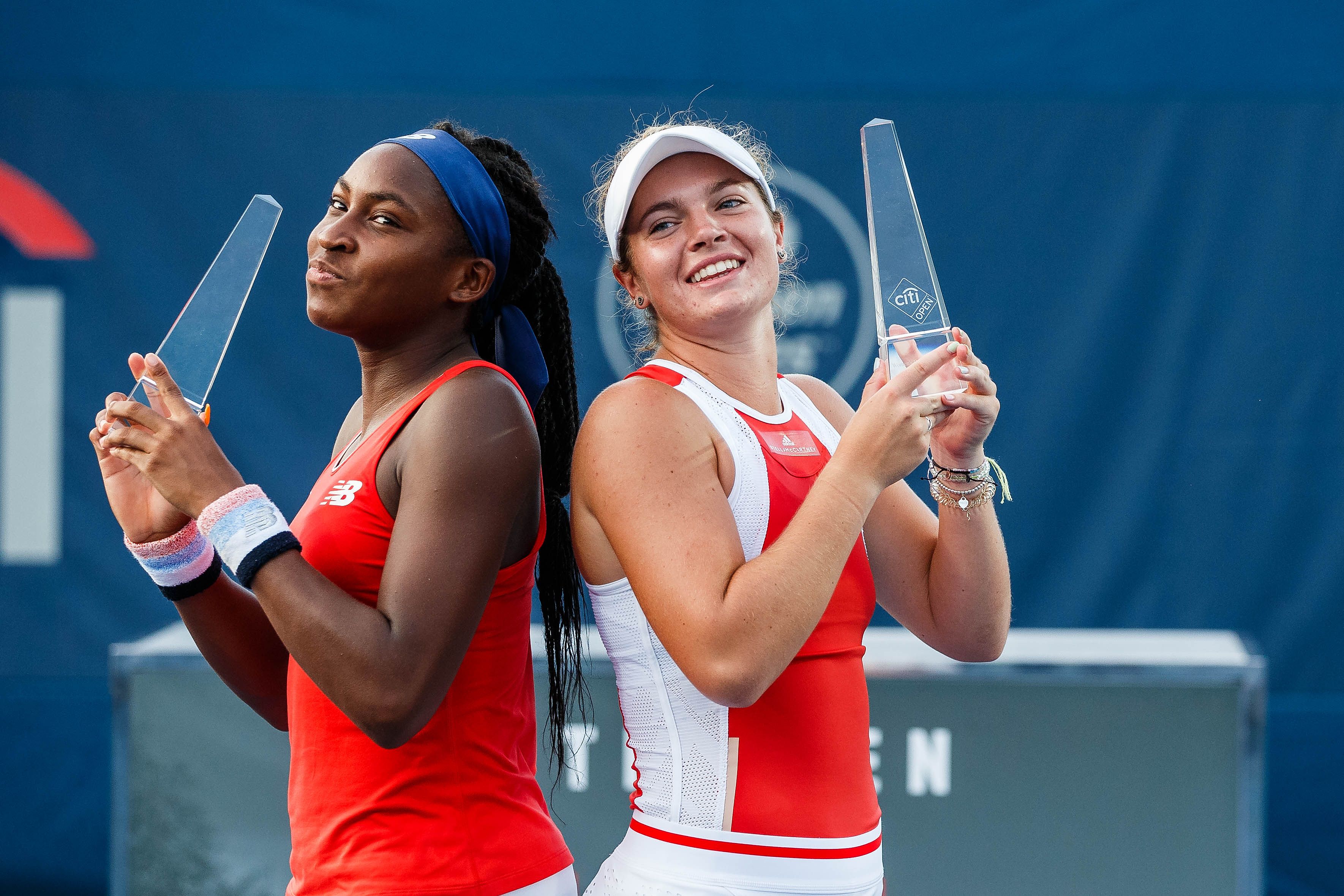 Coco Gauff (left) and Catherine McNally. Photo: Chaz Niell/Icon Sportswire via Getty Images
WASHINGTON, D.C. — American teens Coco Gauff and Catherine McNally won the Citi Open women's doubles title, the first WTA championship for both players.
Fun fact: There are four players ranked in the top 150 in the world who are 17 or younger and all of them are American (Gauff, McNally, Amanda Anisimova and Whitney Osuigwe).
5. If you read or watch one thing...
Shelly Pennefather is one of the best women's basketball players to ever live, starring at Villanova before playing professionally in Japan. But in 1991, she gave up her career to become a cloistered nun at a monastery in Alexandria, Va.
Pennefather, now known as Sister Rose Marie, is only permitted to physically embrace her family and friends once every 25 years. Which means that, in June, her mother hugged her for what was likely the final time ... and ESPN was there.
Go deeper: You can read the story or you can watch the story. Highly recommend doing both.
6. Aug. 5, 1992: 🏈 Warren Moon makes HOF history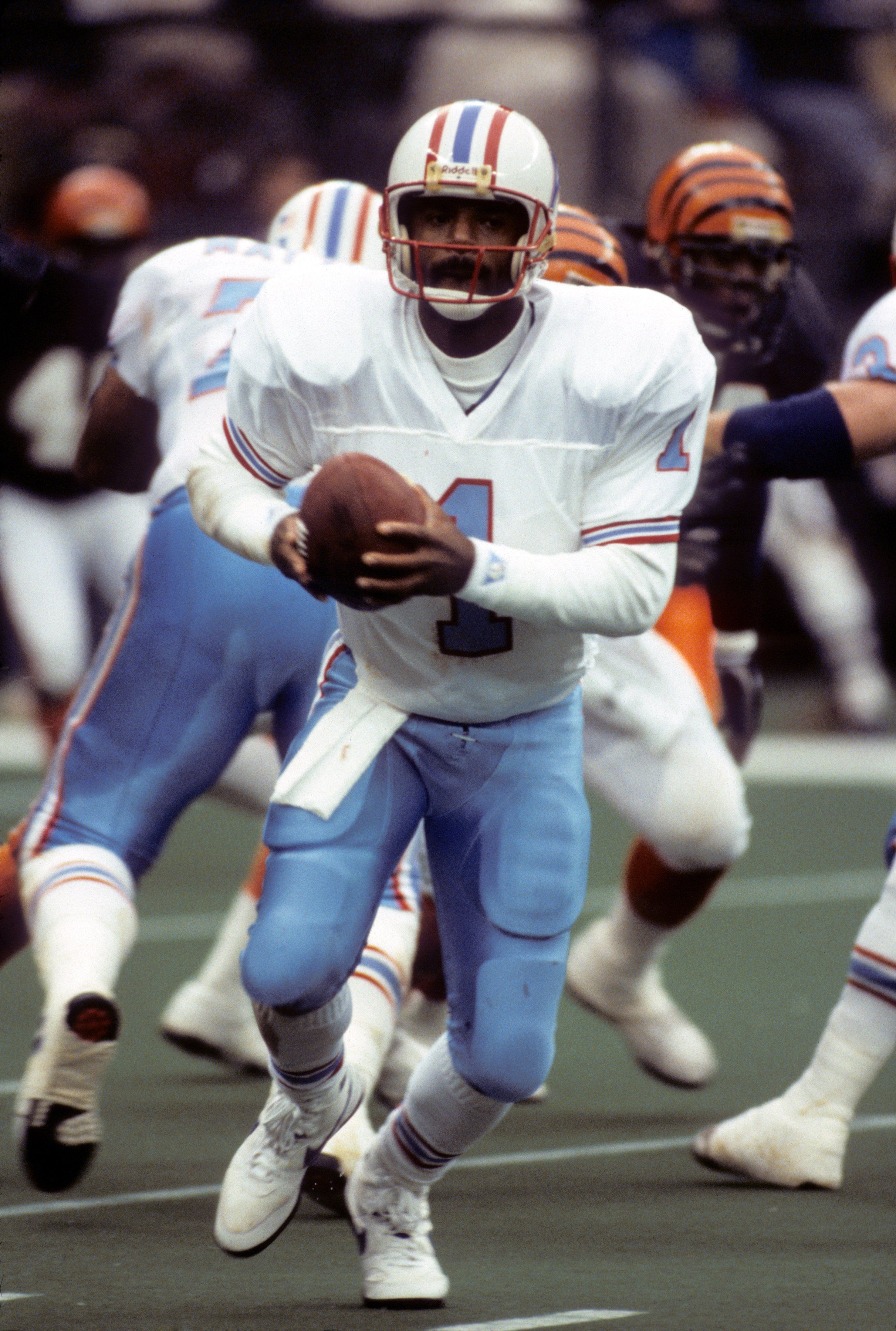 Photo: Diamond Images/Getty Images
27 years ago today, Warren Moon became the first black quarterback to be inducted into the Pro Football Hall of Fame.
The backstory: After a brilliant career at the University of Washington, Moon hoped to play QB in the NFL, but the racist stereotype was that black players lacked the smarts to play the position.
"The 'thinking' positions down the middle — quarterback, center, [inside] linebacker — were the ones that we weren't allowed to play," wrote Moon in his biography.
Six years later, he finally got his shot in the NFL after obliterating passing records and winning multiple championships in Canada. The rest, as they say, is history.
Go deeper: The first starting black QB for each team
7. 🏀 NBA trivia
Question: Who has scored the most points in a single playoff game among all active players?
Hint: He spent last season in the Western Conference but has since moved back to the Eastern Conference.
Submitted by: Andrew Friedman (Washington, D.C.)
Answer at the bottom.
8. The Ocho: 🛹 Highlights from X Games 2019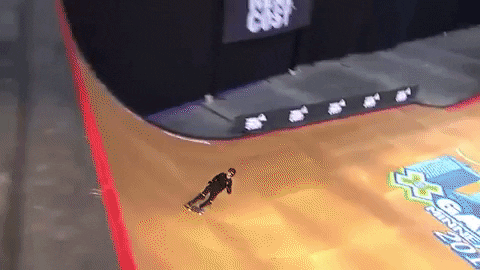 The X Games wrapped up yesterday, bringing a close to the four-day event at U.S. Bank Stadium in Minneapolis.
Highlights:
See you tomorrow,
Kendall "If every mascot eventually became a free agent, who would you want your team to sign?" Baker
Trivia answer: Isaiah Thomas (57 points in 2017 Eastern Conference Finals)