Axios Sports
February 01, 2022
👋 Good morning!
🏈 Stat du jour: Rams offensive lineman Andrew Whitworth, 40, is older than both Super Bowl coaches: Sean McVay is 36, Zac Taylor is 38.
Today's word count: 1,996 words (8 minutes).
Let's sports...
1 big thing: 🥇 The IOC's deafening silence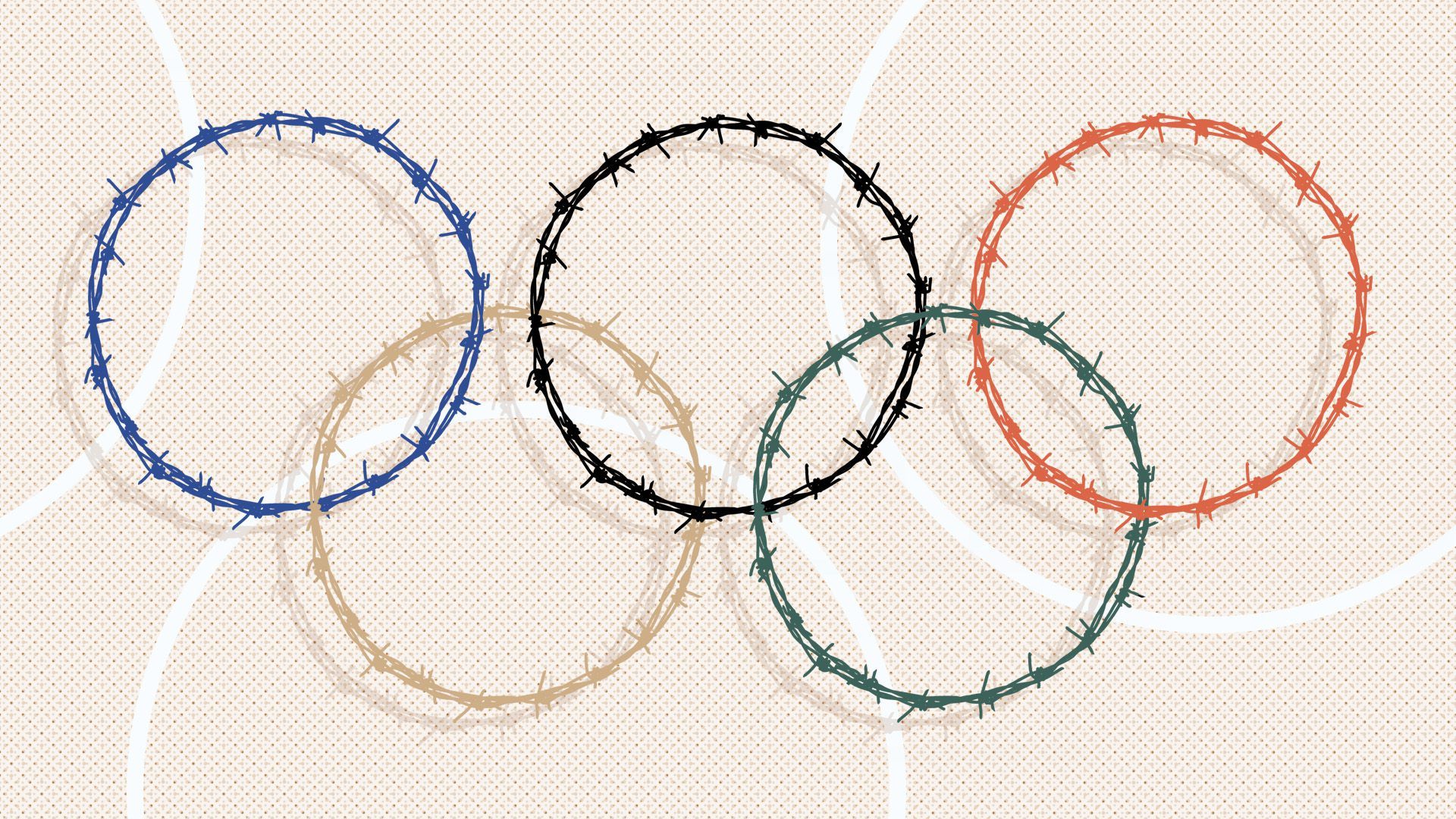 The International Olympic Committee is publicly backing China, where the Winter Games are being held this year and where there is an ongoing genocide, Axios' Bethany Allen-Ebrahimian and I write.
Why it matters: The IOC has long stated it is committed to human rights, but it is declining to take a stand ahead of the Beijing Olympics — and insisting its only mission is to run the Games successfully.
By remaining silent and continuing to back Beijing, the IOC is deflecting pressure from the international community onto Olympics sponsors and athletes themselves.
State of play: Numerous governments have announced a diplomatic boycott of these Olympics due to the genocide that Chinese authorities are waging against Uyghurs in the country's northwest region.
Despite growing criticism, the IOC has not denounced the Chinese government's policies in Xinjiang or raised the topic publicly.
IOC president Thomas Bach publicly met with Chinese President Xi Jinping, a key architect of the Xinjiang genocide, in Beijing last week.
The big picture: The IOC's mission is to "build a peaceful and better world," and the organization preaches political neutrality.
Between the lines: The refusal of the IOC to publicly acknowledge the existence of a genocide in China is due in part to the Olympics' growing reliance on the pocketbooks of authoritarian governments.
Hosting the Games has become prohibitively expensive over the years, including building (and then maintaining) Olympic-sized facilities.
Several cities from democratic countries withdrew their bids for the 2022 Games due to cost concerns, leaving only Beijing and Almaty, the principal city of Kazakhstan, another authoritarian country.
What they're saying: The calls for boycotts and for sponsors to cut ties have put Olympians in a difficult spot, leaving some unnerved and upset.
In an era of athlete empowerment, the Beijing Games are just the opposite. Athletes have been thrust into a geopolitical affair and warned they may face punishment for speaking out against the Chinese Communist Party.
"I understand people want us and our backers to speak out about the host city decision," Elana Meyers Taylor, an American bobsledder, wrote in USA Today. "But sponsors and athletes didn't choose Beijing."
The bottom line: "O Sport, you are peace!" Pierre de Coubertin, the founder of the modern Olympics, wrote in his 1912 poem, "Ode to Sport." A century later, the host of the Games is committing genocide against its own people.
Go deeper: Beijing 2022's strict protocols, explained (Axios)
2. 💵 The sportsbook capital of America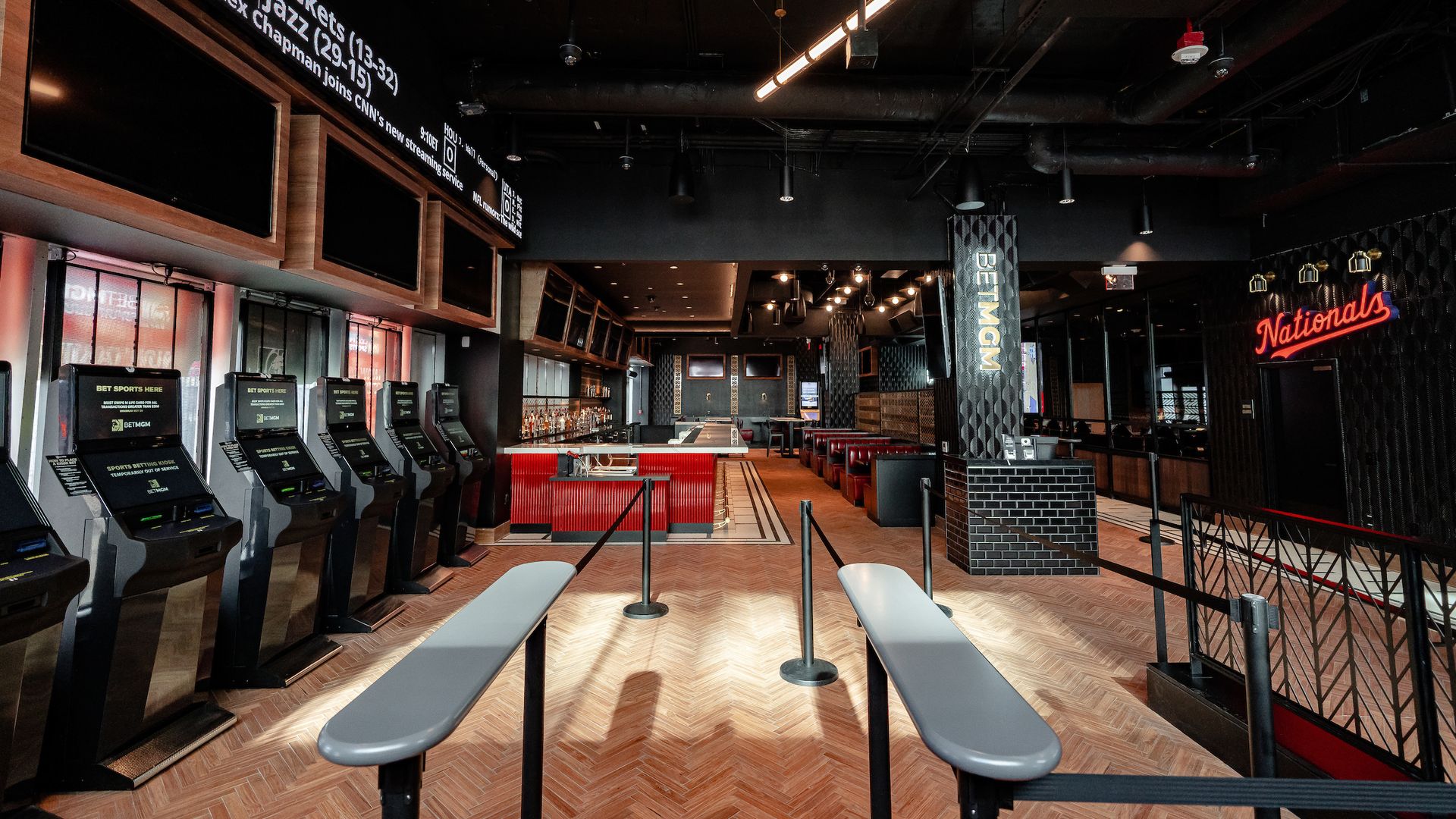 BetMGM Sportsbook at Nationals Park officially opened on Monday, becoming the first active retail sportsbook connected to an MLB ballpark.
The big picture: The nation's capital is also home to America's first in-arena sportsbook, which opened inside Capital One Arena (home to the Wizards and Capitals) last year.
In related news ... The Cubs are removing player statues to make room for a two-story sportsbook adjacent to Wrigley Field.
3. 🇺🇸 Team USA spotlight: Erin Jackson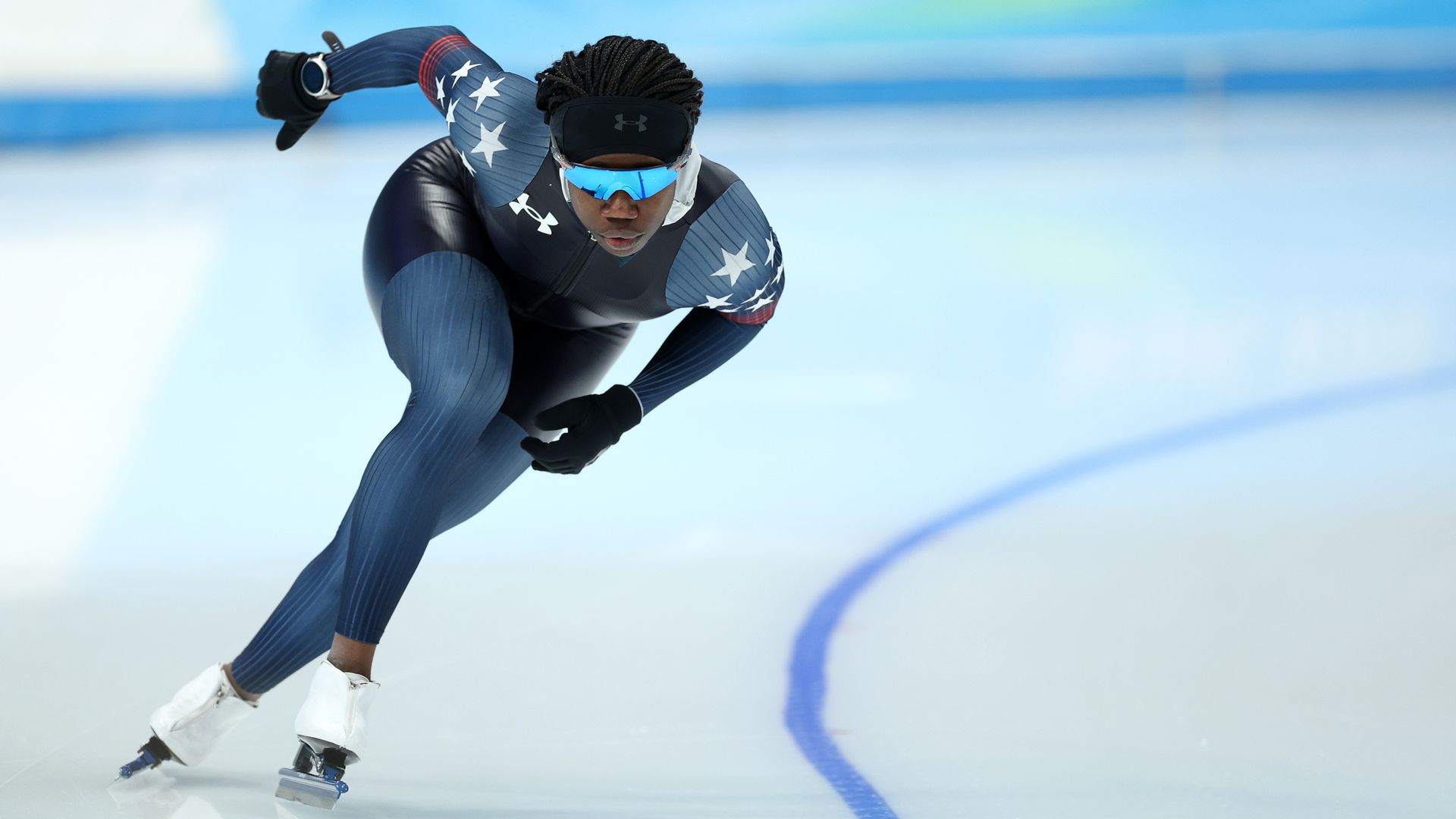 In the lead-up to the Beijing Winter Olympics (Feb. 4–20), we're profiling 10 members of Team USA.
The Olympian: Jackson is the world's top-ranked woman in 500-meter long track, but she wouldn't even be heading to her second Olympics if not for the kindness of her teammate, Brittany Bowe.
Jackson didn't qualify, slipping at trials and finishing third. But Bowe — a favorite in the 1,000 and 1,500 — gave Jackson her spot in the 500. "No one is more deserving than her," said Bowe.
Rapid rise: Jackson grew up inline skating, but didn't step on the ice until 2016. Two years later, she qualified for Pyeongchang, and in 2021 she became the first Black woman to win a speed skating World Cup event.
The event: There are 14 events in long track (400-meter oval), which is a separate discipline from short track (111-meter oval).
How it works: Athletes race in pairs against the clock, and events like the 500 are single rounds, no heats. That means Jackson's entire trip to Beijing consists of 1.25 laps around the ice.
Bringing it home: American women won five of seven golds in the 500 between 1972 and 1994, but haven't even made the podium in the last six Olympics. Jackson's hoping to change that.
ICYMI: Emily Sweeney (luge); John Shuster (curling); Jessie Diggins (cross-country skiing); Alex Ferreira (freestyle skiing); Elana Meyers Taylor (bobsled); Shaun White (snowboarding)
4. ⚡️ Lightning round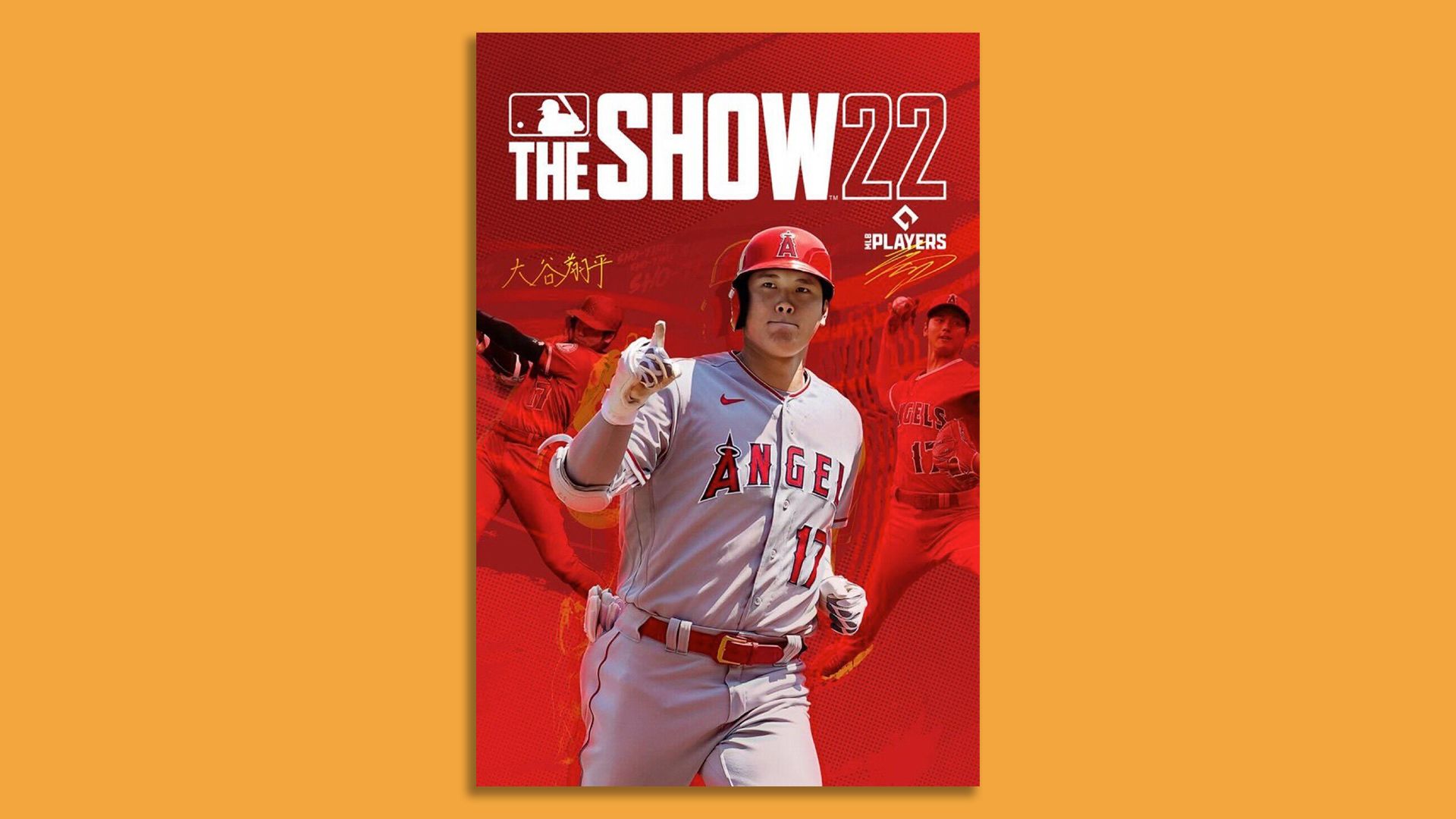 ⚾️ MLB The Sho: Shohei Ohtani is the cover athlete for Sony's "MLB: The Show 22," making him the first Asian athlete to grace the cover of a "Big Four" video game in the U.S.
🏈 Cincy cancels school: Cincinnati Public Schools announced Monday that staff and students won't have school on Feb. 14, the day after the Super Bowl.
🎓 Historic NIL deal: Grambling State, an HBCU in Louisiana, has NIL deals in place for all of the school's scholarship athletes. It's believed to be the first deal of its kind in this new era.
🏀 Good read: The three kinds of defensive players now running the NBA (Ben Dowsett, FiveThirtyEight)
"Defense in the NBA has run primarily through big guys. But modern pace-and-space developments, combined with unique athletic profiles and a shifting understanding of the game, may have changed this."
5. 🏀 Men's poll: Kentucky rising
Auburn remains No. 1, but its SEC counterpart Kentucky was this week's biggest winner, jumping seven spots to No. 5 after crushing then-No. 5 Kansas on Saturday, Jeff writes.
In and out: No. 23 Texas is back after a one-week absence, while Davidson fell out of the rankings after spending a week at No. 25.
Conference call: The Big 12, Big East and Big Ten have five ranked teams, followed by the SEC (four) and Pac-12 (three). The ACC, West Coast and American each have one.
Top players: The Wooden Award late season top 20 was announced Monday, with over a third of the list (seven players) hailing from the Big Ten.
Big Ten (7): Kofi Cockburn, C (Illinois, Jr.); Johnny Davis, G (Wisconsin, So.); Zach Edey, C (Purdue, So.); Jaden Ivey, G (Purdue, So.); Trayce Jackson-Davis, F (Indiana, Jr.); E.J. Liddell, F (Ohio State, Jr.); Keegan Murray, F (Iowa, So.)
Pac-12 (3): Johnny Juzang, G (UCLA, Jr.); Bennedict Mathurin, G (Arizona, So.); Isaiah Mobley, F (USC, Jr.)
West Coast (2): Chet Holmgren, C (Gonzaga, Fr.); Drew Timme, F (Gonzaga, Jr.)
SEC (2): Jabari Smith, F (Auburn, Fr.); Oscar Tshiebwe, F (Kentucky, Jr.)
Big 12 (2): Ochai Agbaji, G (Kansas, Sr.); James Akinjo, G (Baylor, Sr.)
Big East (1): Collin Gillespie, G (Villlanova, Sr.)
Mountain West (1): David Roddy, F (Colorado State, Jr.)
Summit (1): Max Abmas, G (Oral Roberts, Jr.)
ACC (1): Paolo Banchero, F (Duke, Fr.)
Go deeper: Bracketology (ESPN)
6. 🏀 Women's poll: Go Blue
Michigan moved up a spot to No. 6 in this week's poll, its highest ranking ever, Jeff writes.
In and out: No. 22 Florida Gulf Coast and No. 24 UNC returned to the poll while Ole Miss and Duke said goodbye.
Of note: LSU coach Kim Mulkey earned her 650th career victory on Sunday, the fastest coach ever — men's or women's — to reach that milestone (758 games).
Top players: The late season Wooden top 20 is headlined by Iowa superstar Caitlin Clark, who dropped 43 points on Monday and is now averaging an absurd 26-8-8 a night.
Big Ten (5): Clark, G (Iowa, So.); Naz Hillmon, F (Michigan, Sr.); Mackenzie Holmes, F (Indiana, Jr.); Ashley Owusu, G (Maryland, Jr.); Angel Reese, G/F (Maryland, So.)
SEC (5): Shakira Austin, C (Ole Miss, Sr.); Aliyah Boston, F (South Carolina, Jr.); Destanni Henderson, G (South Carolina, Sr.); Jordan Horston, G (Tennessee, Jr.); Rhyne Howard, G (Kentucky, Sr.)
Big 12 (3): Ashley Joens, G (Iowa State, Sr.); Ayoka Lee, C (Kansas State, Jr.); NaLyssa Smith, F (Baylor, Sr.)
Pac-12 (3): Cameron Brink, F (Stanford, So.); Haley Jones, G (Stanford, Jr.); Charisma Osborne, G (UCLA, Jr.)
ACC (2): Elissa Cunane, C (NC State, Sr.); Elizabeth Kitley, C (Virginia Tech, Jr.)
Big East (1): Aneesah Morrow, F (DePaul, Fr.)
ASUN (1): Kierstan Bell, G (FGCU, Jr.)
Go deeper: Bracketology (ESPN)
7. 🌎 The world in photos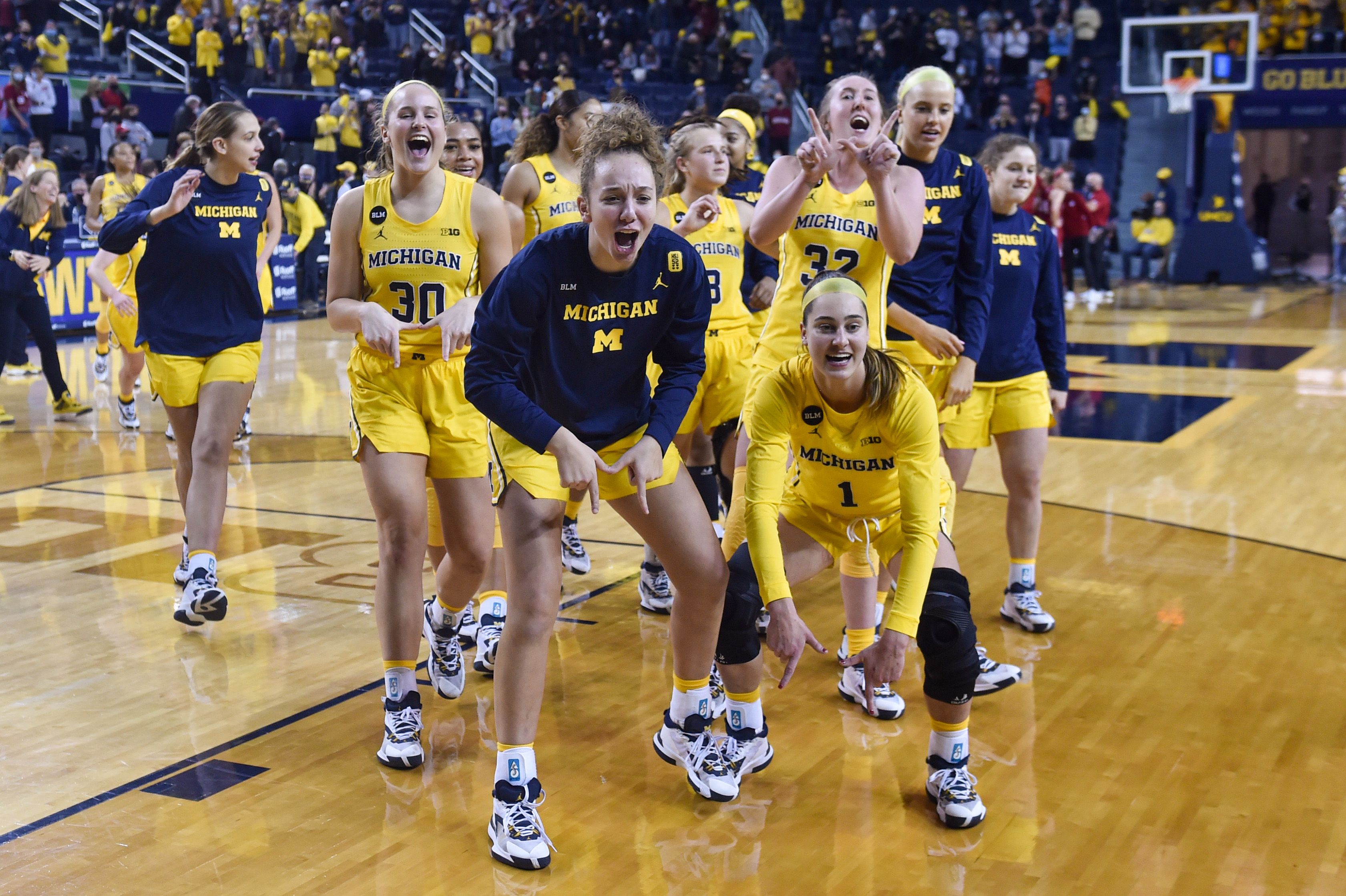 ANN ARBOR, Mich. — No. 6 Michigan dominated No. 5 Indiana, 65-50, on Monday in the first top-10 home matchup in nearly five decades of Wolverines women's basketball.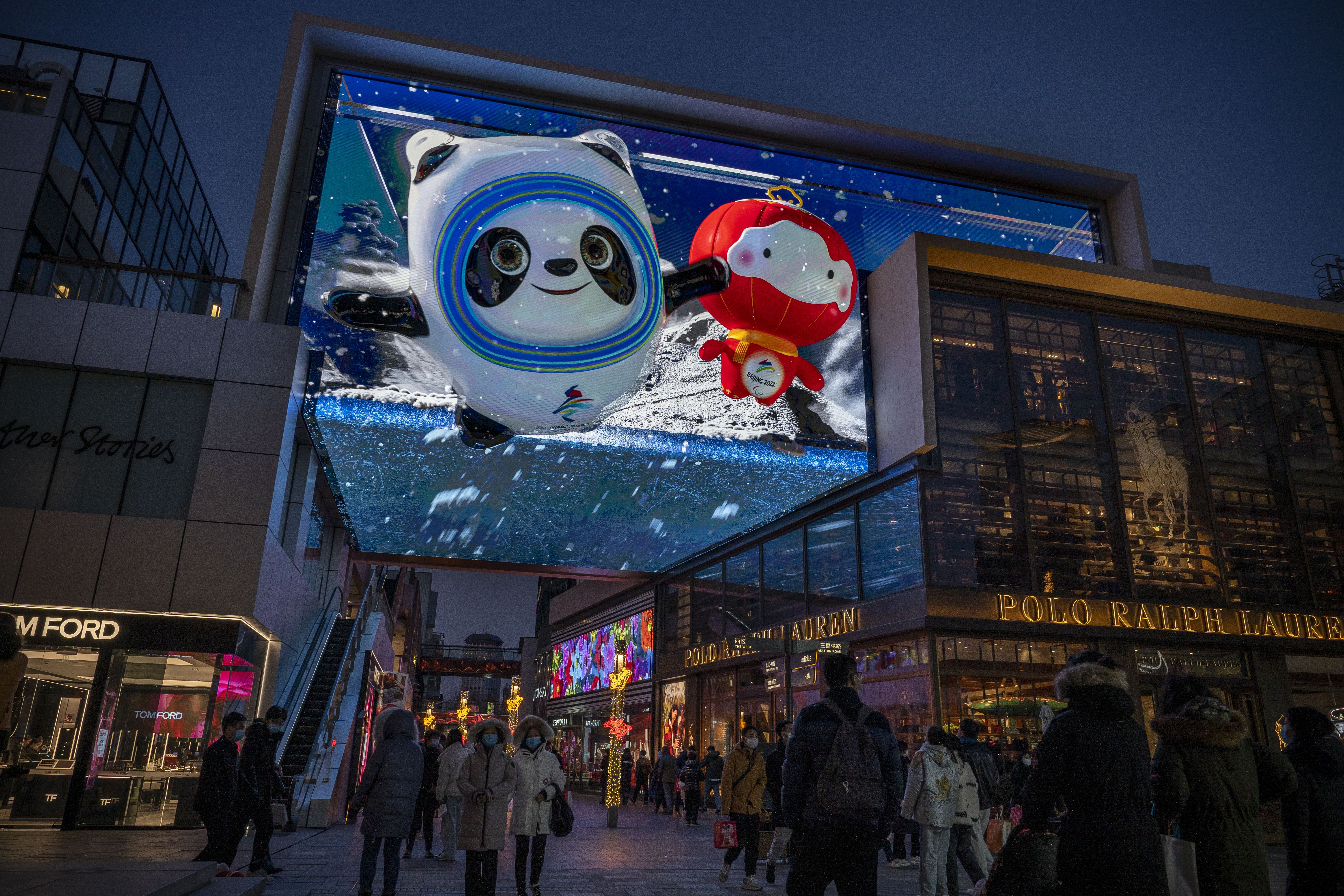 BEIJING — A LCD screen displays a video featuring Beijing 2022's official mascots, Bing Dwen Dwen and Xue Rong Rong.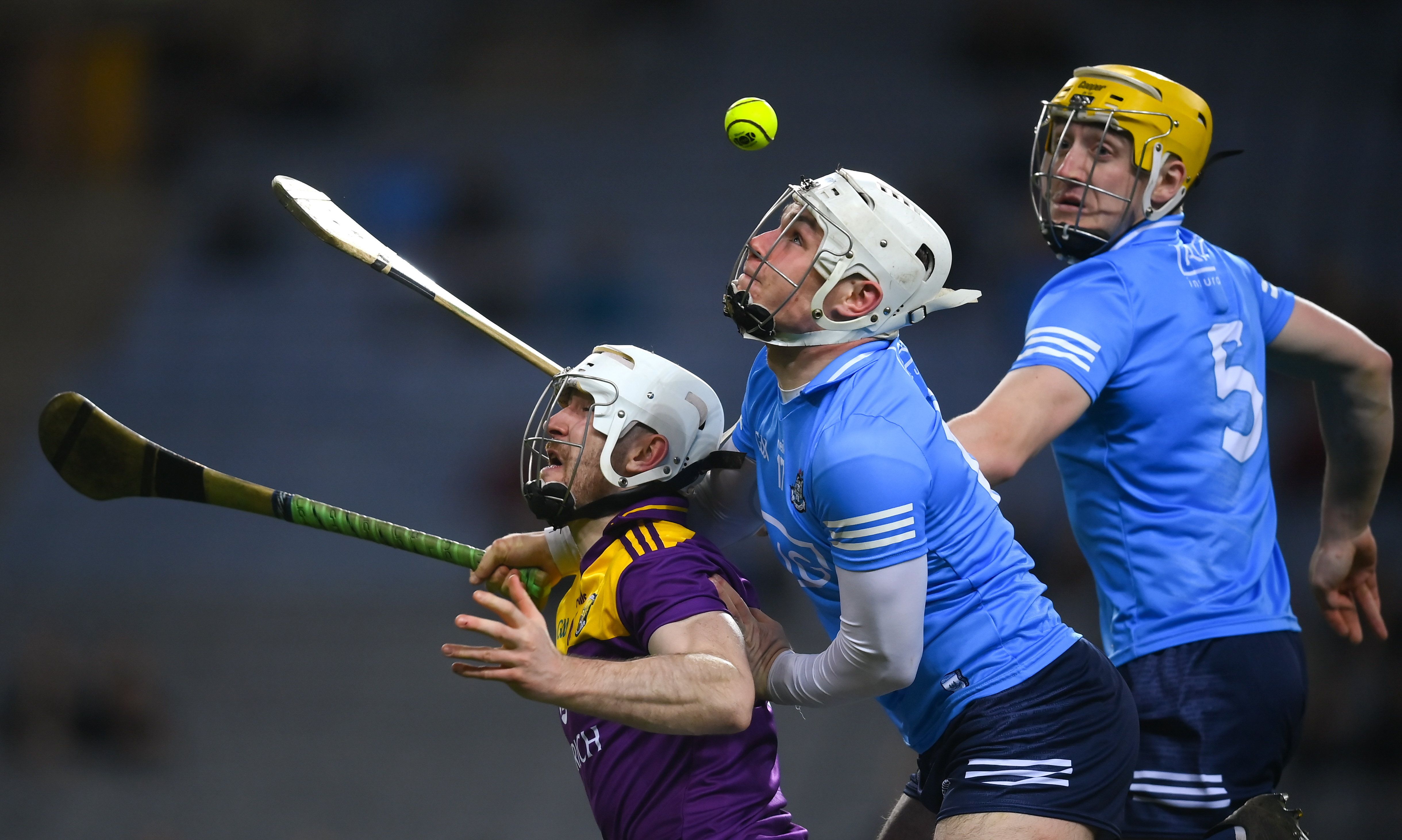 DUBLIN — Dublin cruised past Wexford this weekend to win the 2022 Walsh Cup, an annual hurling competition between the top county teams in Ireland.
8. 📺 Watchlist: Iron Bowl, hoops edition
Auburn and Alabama are best known for their football rivalry, but the top-ranked Tigers and talented Tide should treat hoops fans to a show tonight in Auburn (9pm ET, ESPN).
No. 1 Auburn (20-1) just signed Bruce Pearl to an eight-year, $50.2 million deal, signaling that they plan to contend for years to come.
Alabama (14-7) is 5-1 this season against ranked opponents. Their only ranked loss? Last month's 81-77 nail-biter against then-No. 4 Auburn.
Lines: AUB -7 | O/U: 155.5
More to watch:
9. 🏈 Super Bowl trivia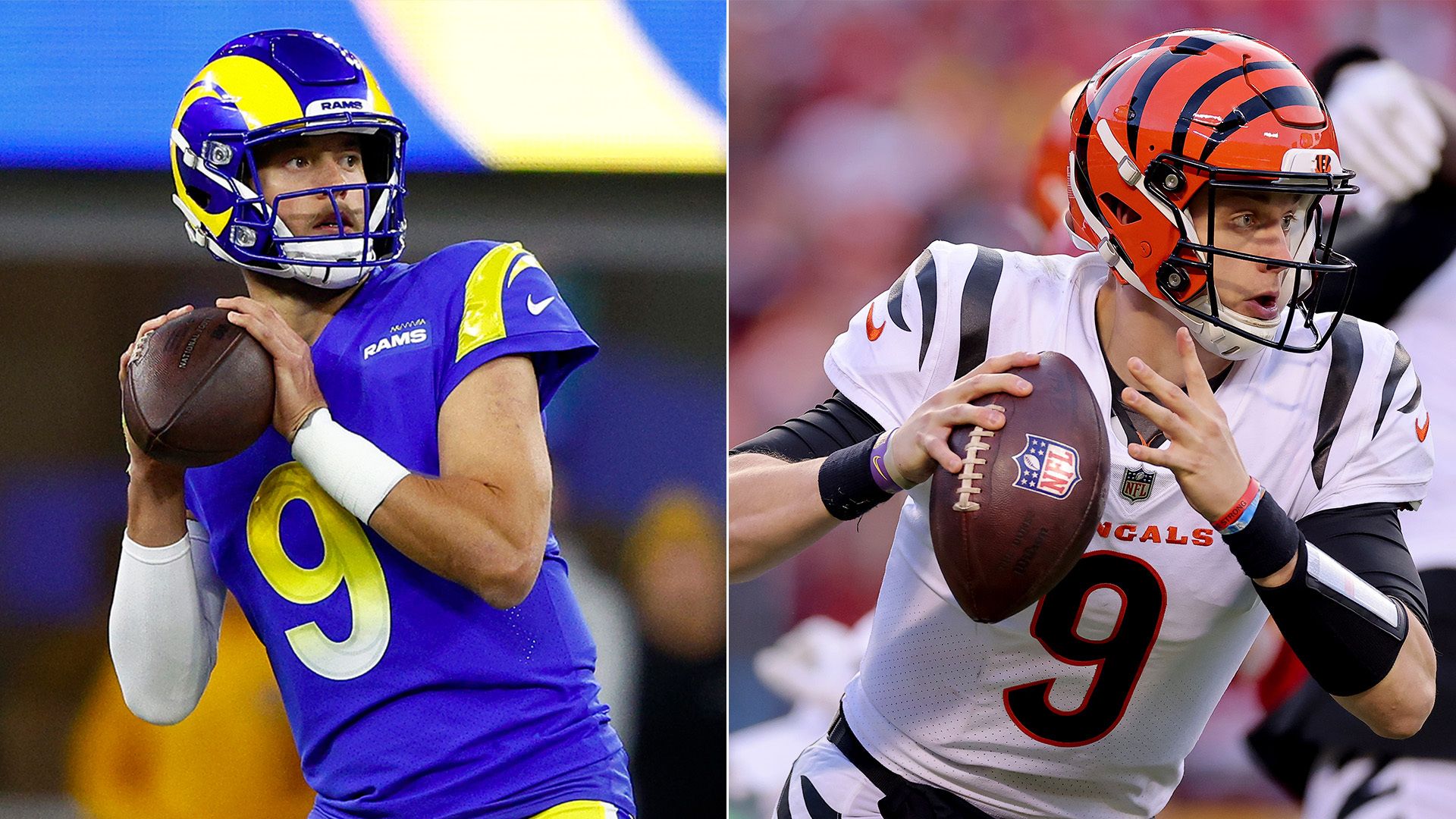 Matthew Stafford vs. Joe Burrow will be the second starting QB matchup between No. 1 overall picks in the Super Bowl.
Question: What was the other matchup?
Hint: Last decade.
Answer at the bottom.
10. ❤️ Why we love sports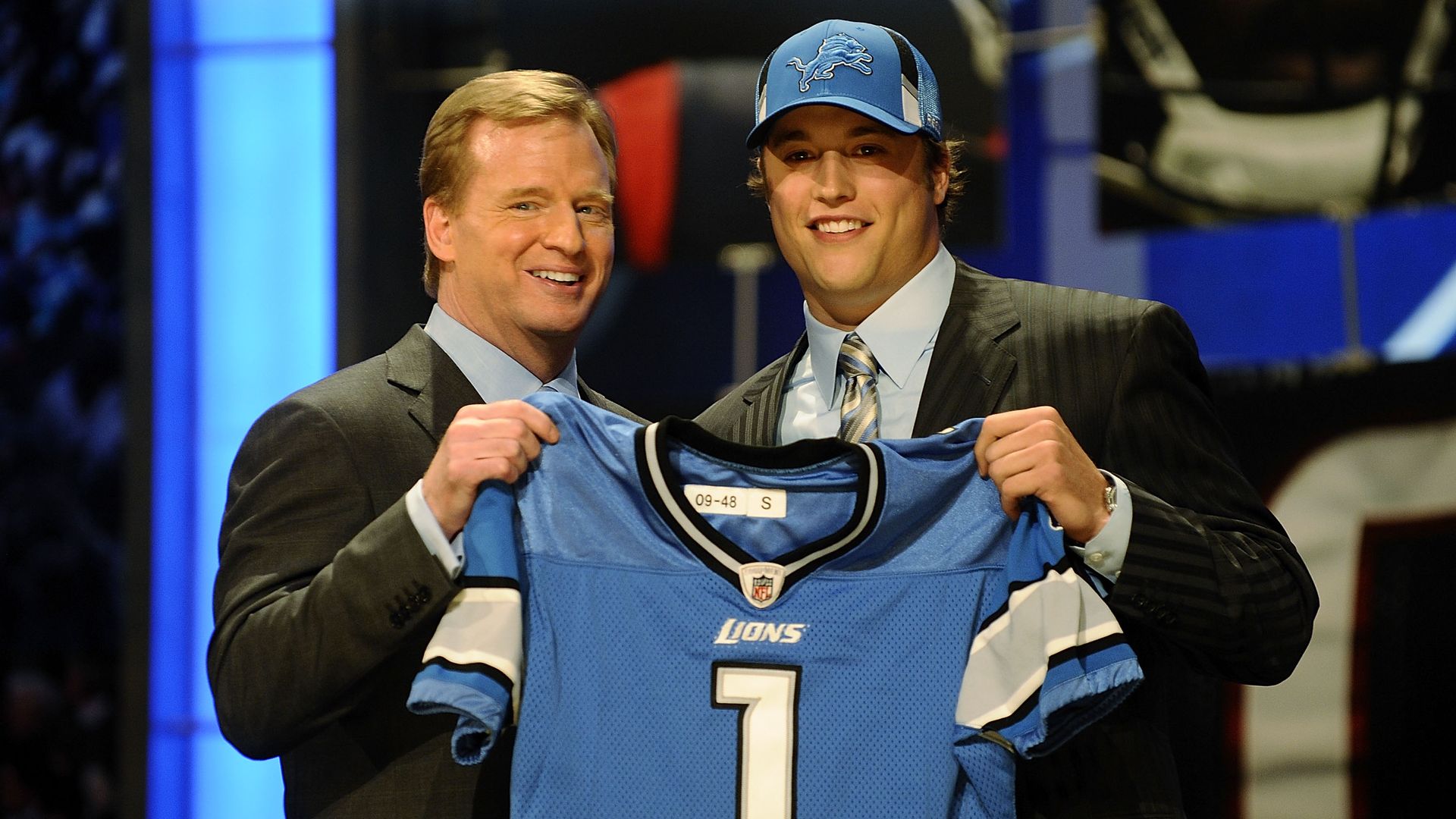 Jeremy R. (Detroit) writes:
My becoming a football fan coincided with the beginning of Matthew Stafford's career.
The first game of his I ever saw was the Browns vs. Lions, where Stafford returned to the field with no time left and a dislocated shoulder to throw a game-winning touchdown in an otherwise meaningless 2-14 season.
Those first couple of years were painful — every sack came with the city of Detroit holding its breath as Stafford re-aggravated the same shoulder injury and left Calvin Johnson to catch passes from the likes of Shaun Hill and Drew Stanton.
When Stafford returned in 2011, on the heels of a four-game winning streak to end the season before, watching football became addicting.
Lions fans have been hesitantly turning on their TVs for decades, hoping for the best yet expecting the worst. But when Stafford was playing, winning felt possible, and he made it look good.
Suddenly, he was tossing 5,000 yards and 40 TDs and we were a playoff team. Our hero was throwing side-arm and no-look passes without hesitation, fake-spiking the ball, and leading game-winning drives whenever necessary.
Didn't matter the coach, the receivers, the running backs, the bad calls; Stafford put the entire city on his not-always-healthy shoulders week in and week out for more than a decade.
When he requested a trade last year, it only seemed fair. We couldn't field the team that could support a star QB like him, and the first-round picks we knew we'd get were well worth sending him off to a better situation.
Though the Rams organization as a whole means nothing to us here in Detroit, Matthew Stafford means everything. And with him playing and Eminem performing, it may be the closest that Detroit has ever gotten to the Super Bowl.
I guess what I'm trying to say is this: go get 'em No. 9; the entire Motor City is behind you.