👋 Good morning! Let's sports.
Send time: We had some technical difficulties this morning, but expect the newsletter to arrive around 7am ET all week.
Today's word count: 1,251 words (<5 mins).
1 big thing: 🏒 The National Parity League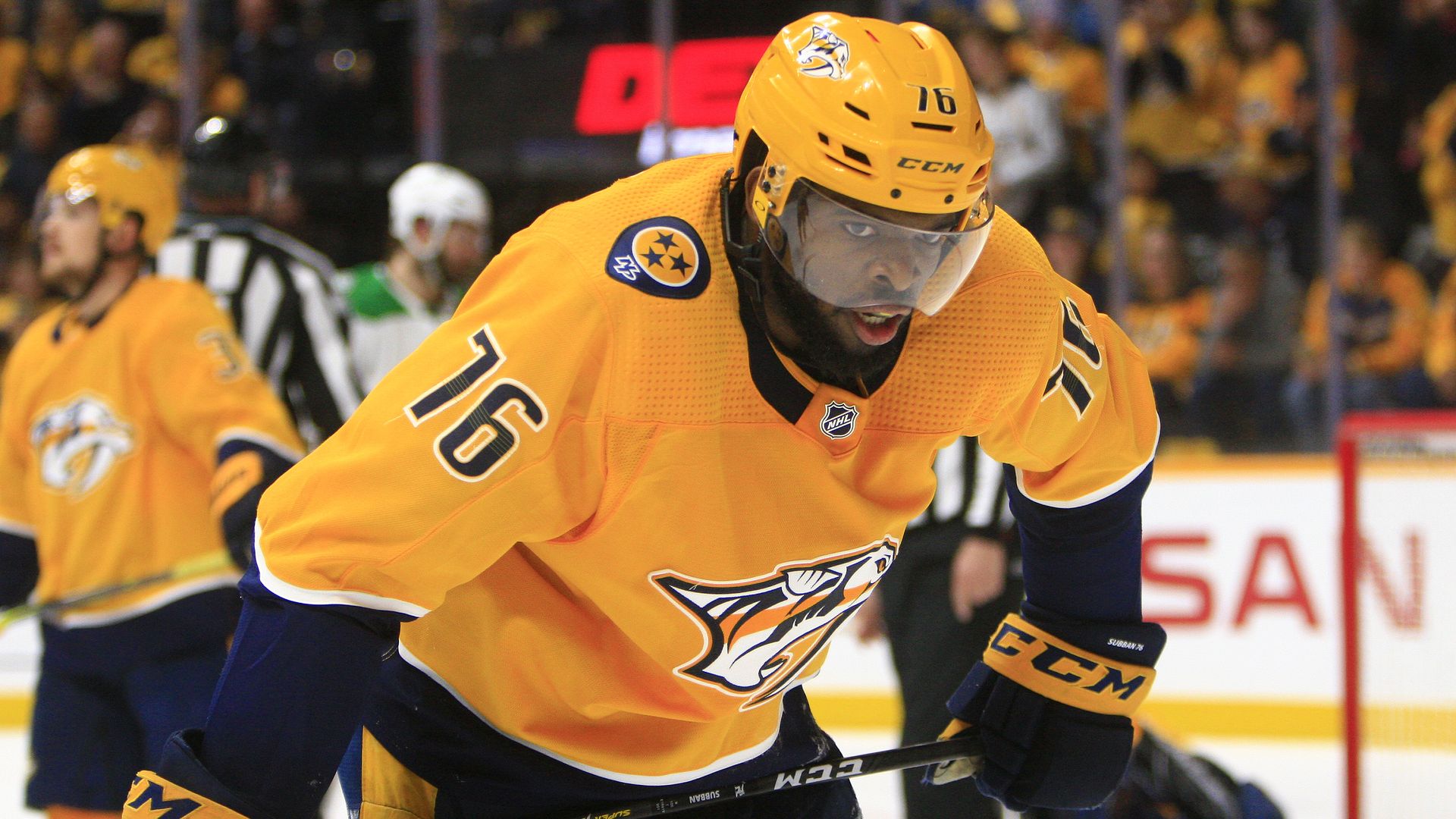 The NHL salary cap for next season was set at $81.5 million on Saturday, which is $1.5 million lower than initially projected.
Why it matters: The cap crunch led to several teams immediately shedding high-priced players in trades.
Prime example: The Nashville Predators sent star defenseman P.K. Subban to the New Jersey Devils in exchange for two second-round picks and two young defensemen.
Predators GM David Poile acknowledged that the Devils beat out other interested parties because they were the only team willing to take on Subban's full contract ($27 million over three years). In other words, this was a salary dump. Plain and simple.
"This was certainly a little bit of a reflection of where we are today in this new hockey world of the cap system. Cash is king, if you will. It was a tough trade, for sure."
— David Poile
Between the lines: The NHL's hard cap system has its pros and cons.
Pros: By ensuring that every team spends roughly the same amount of money, the hard cap creates parity throughout the league.
Cons: In many ways, the hard cap punishes front offices for being good at their jobs. A team drafts well, builds its roster, becomes a championship contender and then boom — GMs are forced to sell off their best players.
The big picture: The NHL's financial system is vastly different from the NBA's, for example, where a soft cap allows teams to spend more than their competitors as long as they're willing to pay what is essentially a fine.
One could argue that this has helped the NBA's popularity skyrocket, as the soft cap is the only reason why super teams like the Warriors can exist. But it has also undeniably led to much less parity.
The bottom line: The NHL values parity more than almost any other league, and the hard cap helps facilitate that.
On the heels of a wild postseason where it felt like every team had a shot, it's hard to argue with such a system — even two days after a "win now" team begrudgingly shipped off one of its best players for little more than salary relief.
2. ⚽️ Women's World Cup: morning update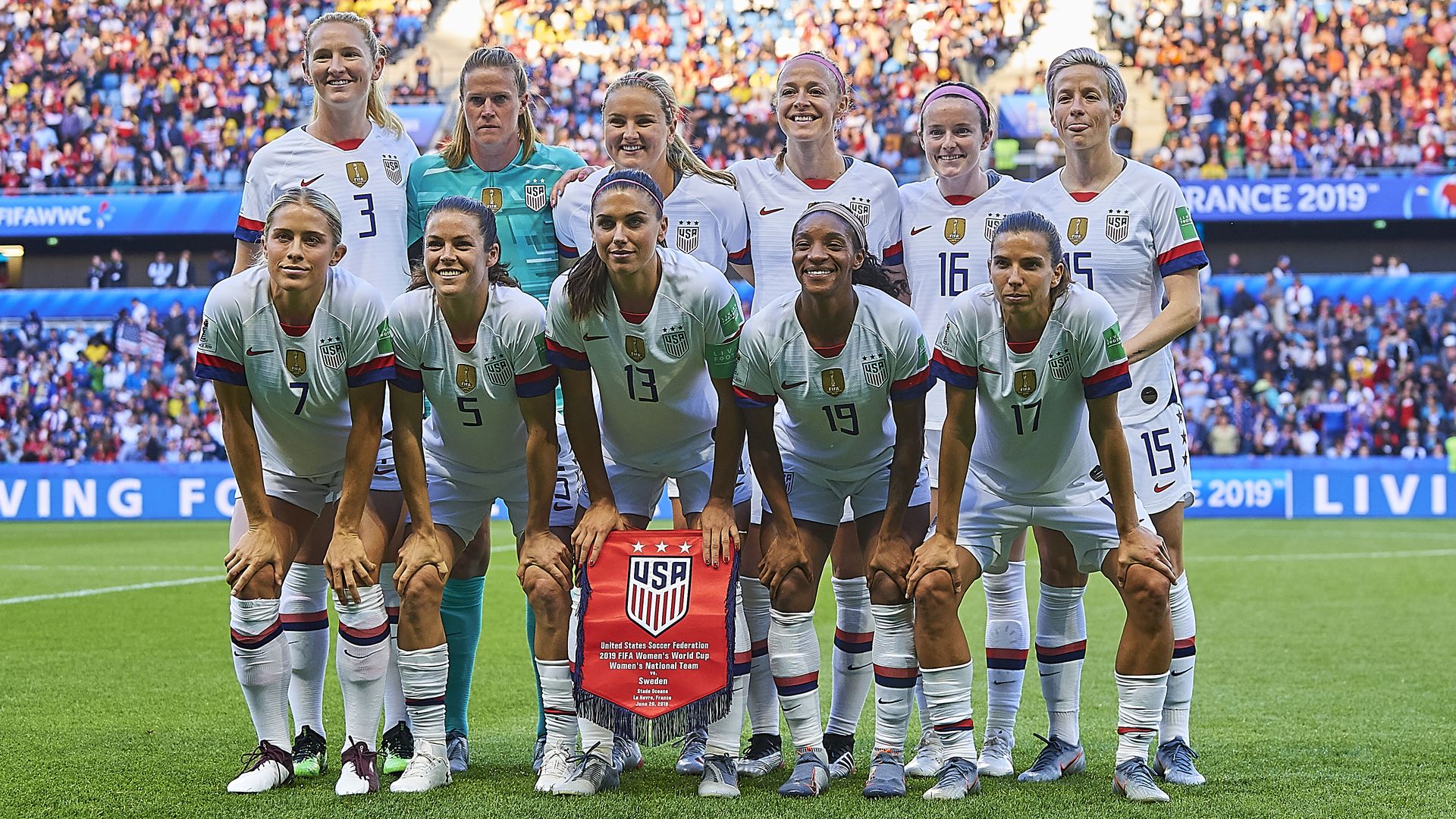 The 2019 Women's World Cup has entered the knockout stage, with four teams already eliminated over the weekend and the USWNT set to take the field today.
Saturday: Germany 3, Nigeria 0 — Norway 1, Australia 1 (Norway wins in PKs, 4-1)
Sunday: England 3, Cameroon 0 — France 2, Brazil 1
USA vs. Spain (12pm ET)
The backdrop: These two teams last faced each other in January, with the Americans winning 1-0 in a hard-fought contest.
By the numbers: FiveThirtyEight gives the USWNT a 78% chance to win.
The intrigue: The Americans only got three days off following their win over Sweden, while Spain has had a six-day layoff. Depth and lineup versatility are perhaps the Americans' biggest strengths, and both could come into play today — especially with temperatures expected to be in the 90s.
Sweden vs. Canada (3pm ET)
By the numbers: Canada's Christine Sinclair is just two goals shy of tying Abby Wambach's all-time international goal-scoring record. ... Her team's chances to win, per FiveThirtyEight: 59%.
3. ⚾️ Michigan vs. Vandy for all the marbles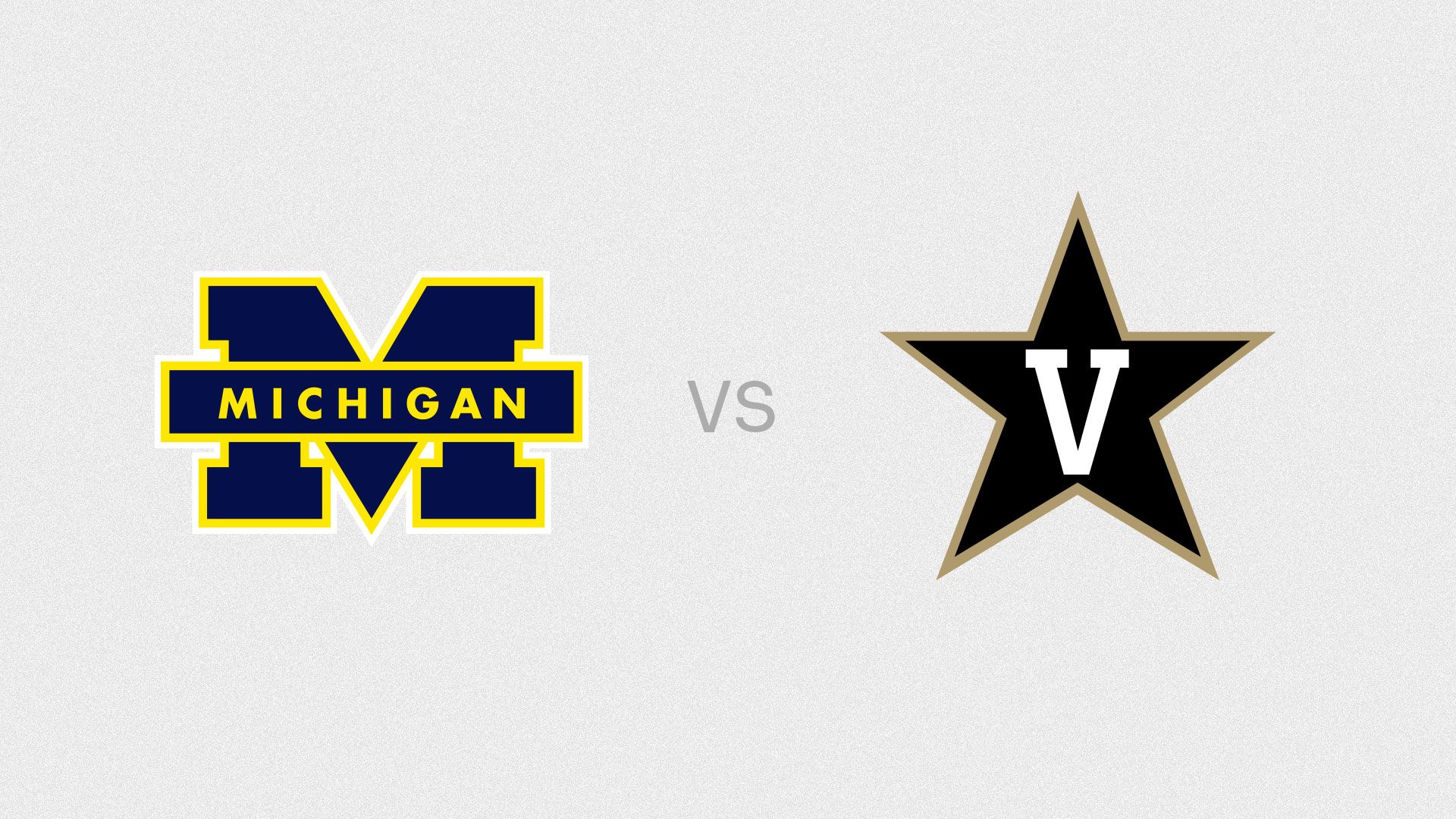 Michigan and Vanderbilt will square off in the College World Series finals, with Game 1 of the best-of-three series slated for tonight (7pm ET, ESPN).
How Michigan got here: Unranked when the NCAA tournament began ... defeated No. 1 seed UCLA in the Super Regionals ... beat Texas Tech 15-3 on Friday to advance.
How Vanderbilt got here: No. 2 seed in the tournament ... sprinted to the finals with three straight wins since June 16, including a come-from-behind victory over Louisville on Friday.
By the numbers:
Michigan (49-20) has only needed to use three pitchers thus far in the College World Series, a testament to their stellar starting pitching.
Vanderbilt (57-11) leads the nation in home runs, and their team batting average of .314 is 15 points higher than the next-best team Michigan faced all season.
The backdrop: The Wolverines are playing in their first CWS finals in school history, while the Commodores have been here three times in the last six seasons, having won it all in 2014. So, Michigan is the clear underdog.
Yes, but: The last time these two teams faced off in the postseason (2007), Michigan pulled off an epic upset over a No. 1-seeded Vanderbilt team that featured four first-round picks (David Price, Casey Weathers, Pedro Alvarez, Mike Minor).
The bottom line: "If Michigan's postseason run were a movie, Vanderbilt would be the unstoppable, machine-like antagonist, fittingly awaiting in the title series," writes 247Sports' Zach Shaw.
Go deeper: This Michigan team looks like Vanderbilt's 2014 national title team
4. 🏀 Luol Deng, the real estate mogul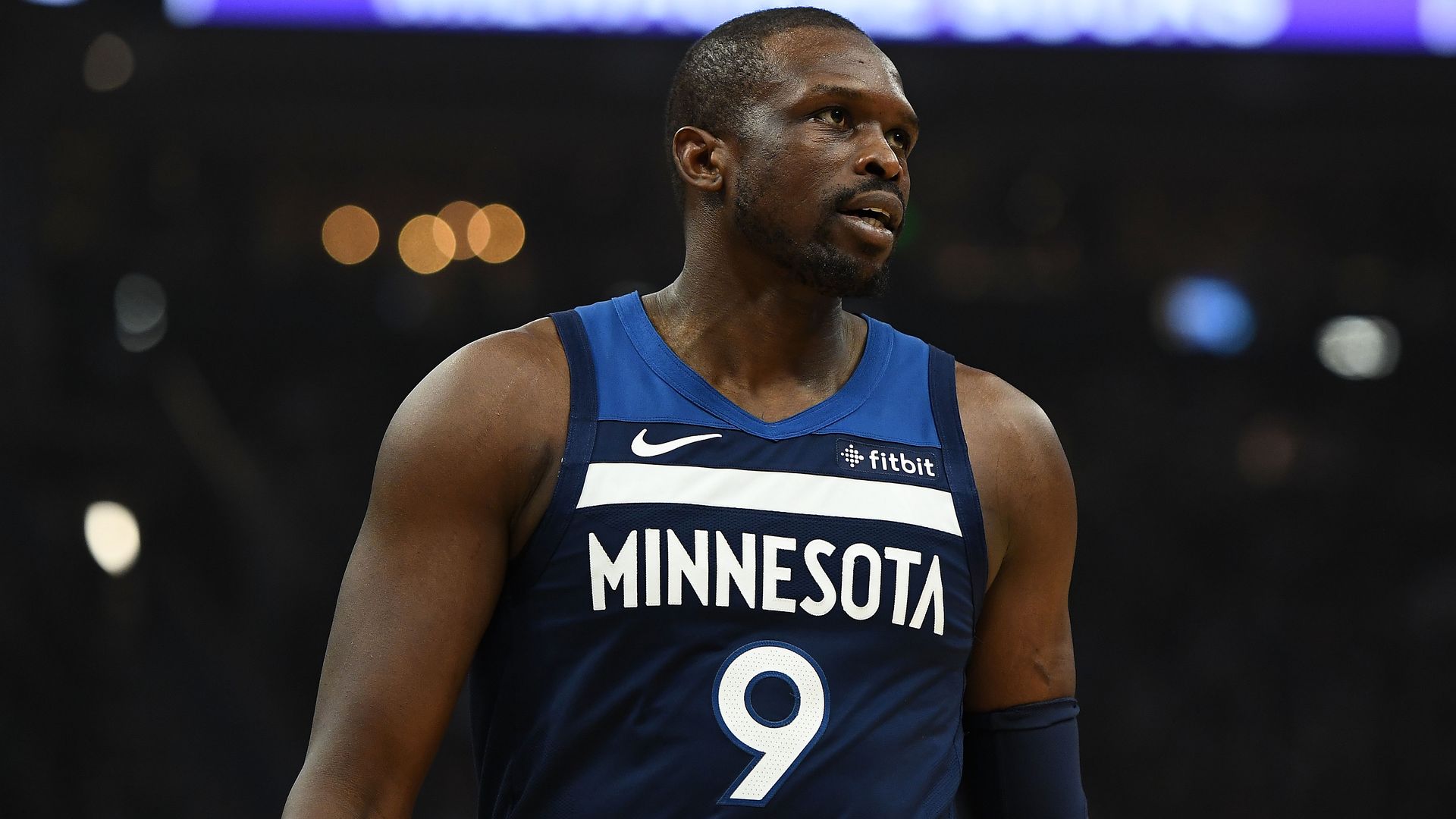 Luol Deng has made $151 million playing basketball during his 15-year NBA career. All the while, he's been investing in real estate, amassing an impressive portfolio worth $125 million.
Why it matters: "Real estate might not be as sexy or generate the headlines of athletes pouring money into tech startups, but the potential returns can be much more lucrative," writes Forbes' Kurt Badenhausen.
"[And] the new 2017 tax law raises that threshold even higher with the creation of Opportunity Zones ... [which] allow investors to plow recent capital gains into projects or companies in low-income areas in each state."
How it works: There are nearly 9,000 "O-zone" areas across the country, which are required to have a poverty rate of 20% or higher or a median household income that is less than 80% of the surrounding area.
"Gains compound tax-free, and there are no limits on how much money you put in and how much tax you can avoid," writes Badenhausen.
"Deng and at least a half-dozen NBA stars are part of Our Opportunity, which is a new O-zone fund seeking to raise $300 million this year."
Go deeper: An unlikely group of billionaires and politicians has created the most unbelievable tax break ever
5. 📸 Pause for photos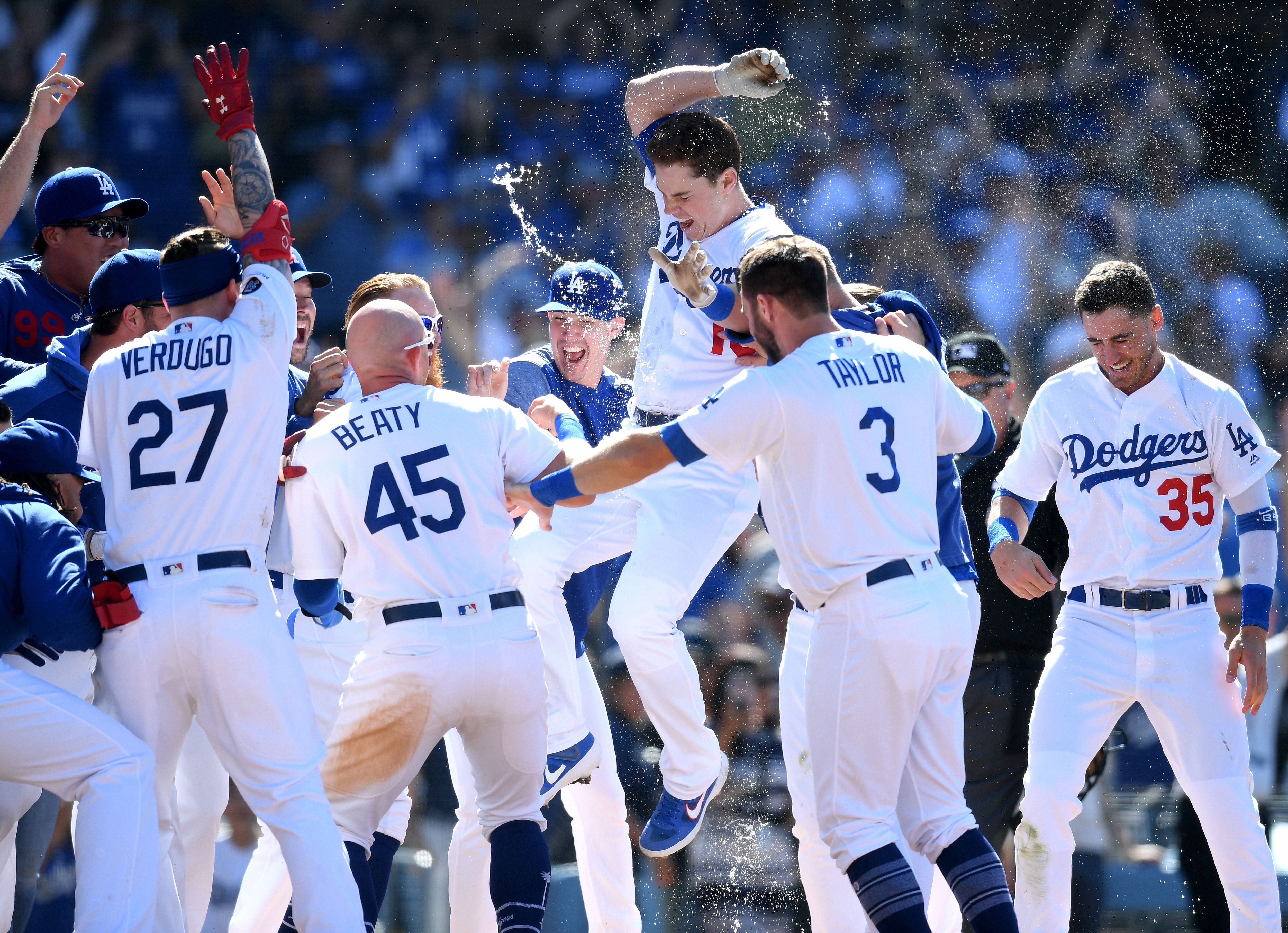 Photo: Harry How/Getty Images
LOS ANGELES — Rookie catcher Will Smith hit a walk-off home run against the Rockies on Sunday, the third straight game that a Dodgers rookie produced a walk-off. ... Smith joins Trea Turner (Nationals) and Matt Chapman (A's) as the only players with two walk-off dingers this season.
More dingers: Rangers OF Nomar Mazara launched a 505-foot bomb this weekend, tied the longest home run ever tracked by Statcast.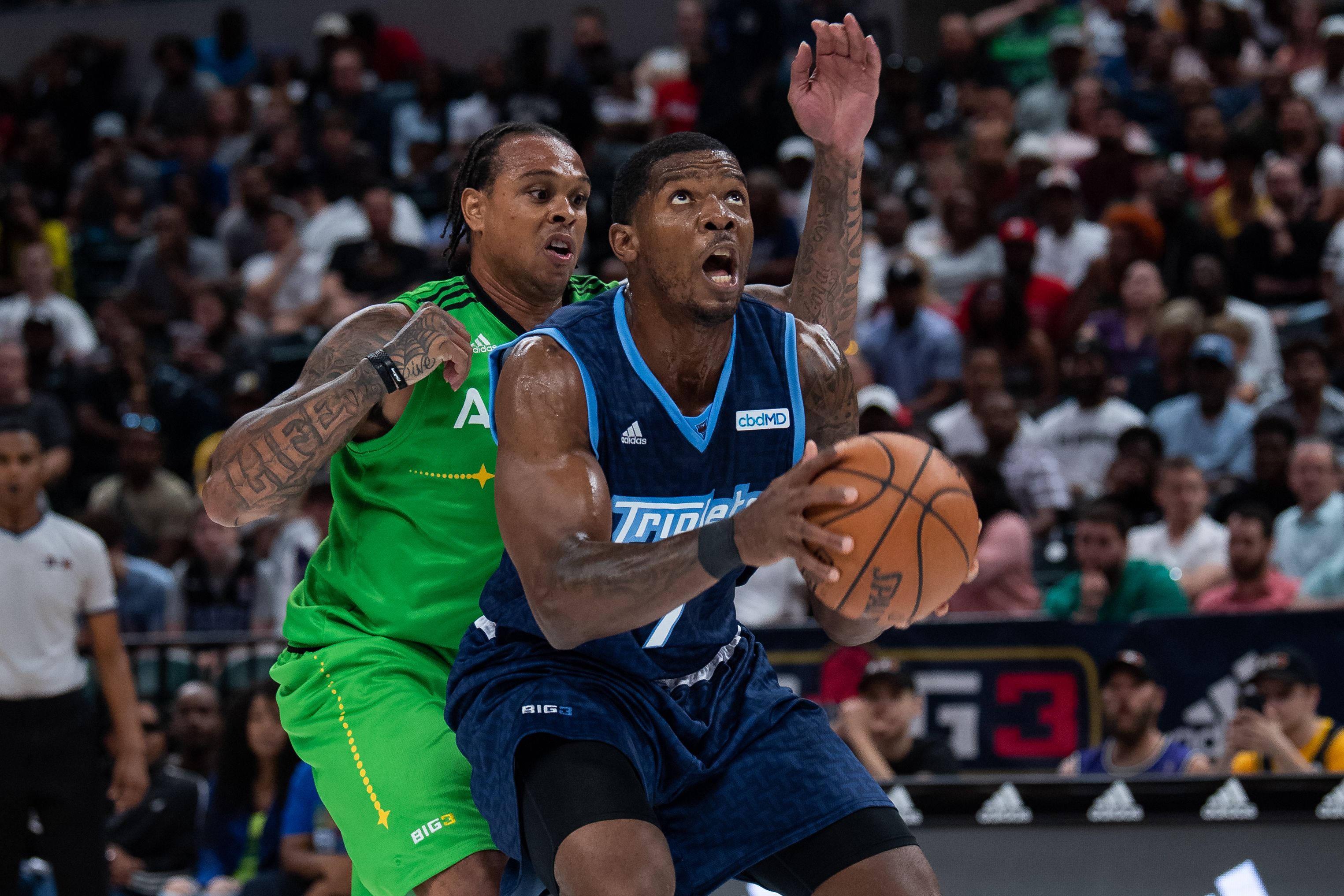 Photo: Zach Bolinger/Icon Sportswire via Getty Images
INDIANAPOLIS — Joe Johnson put up 27 points and 16 rebounds in his BIG3 debut, as the Triplets (Johnson, Al Jefferson) beat the Aliens (Shannon Brown, Greg Oden) on opening weekend. "Iso" Joe playing in a league that's like 90% isolation seems unfair.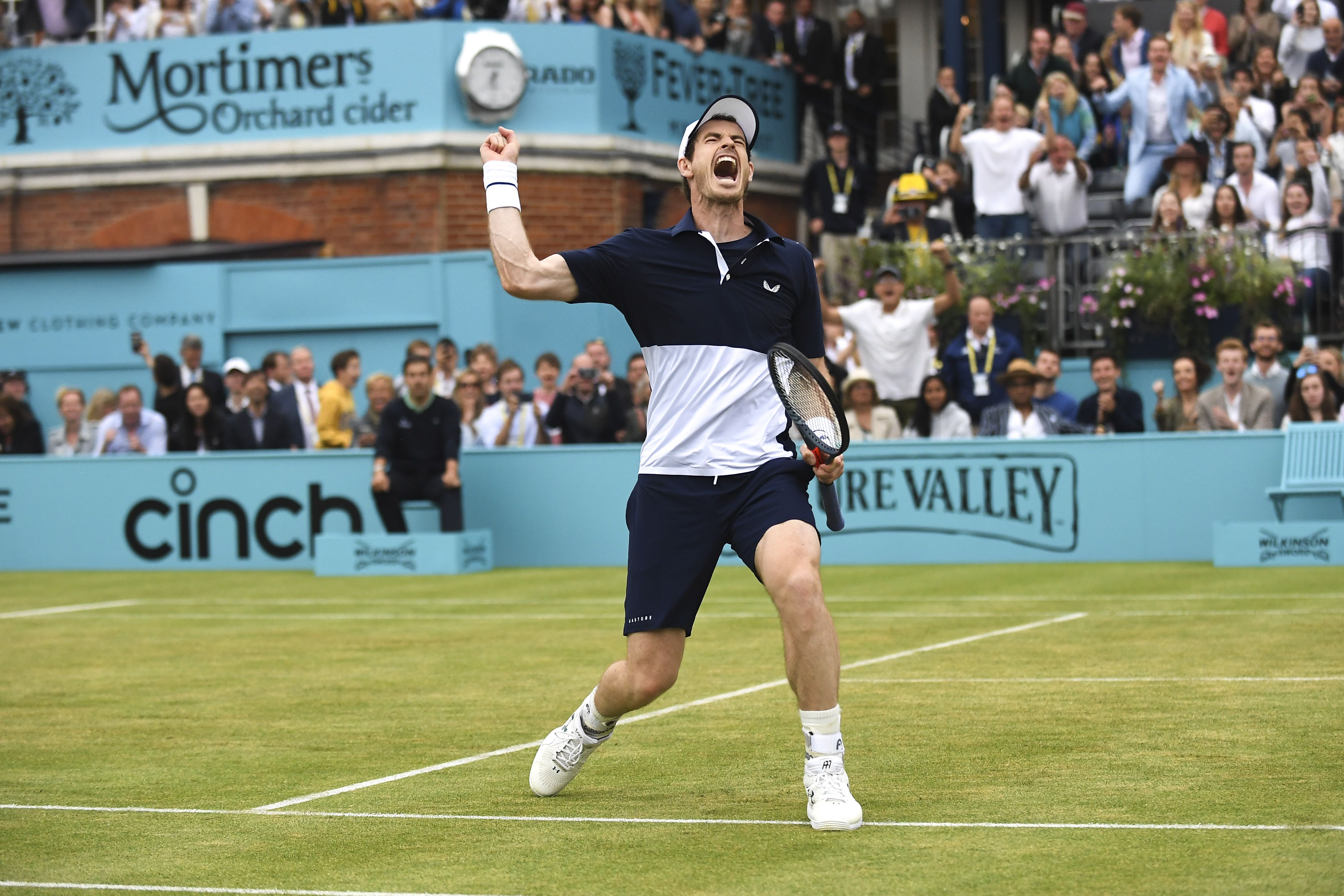 Andy Murray. Photo: Alberto Pezzali/NurPhoto via Getty Images
LONDON — 146 days after undergoing career-saving hip surgery, three-time Grand Slam champion Andy Murray completed his remarkable return to tennis by winning the Queen's Club doubles title alongside Feliciano Lopez.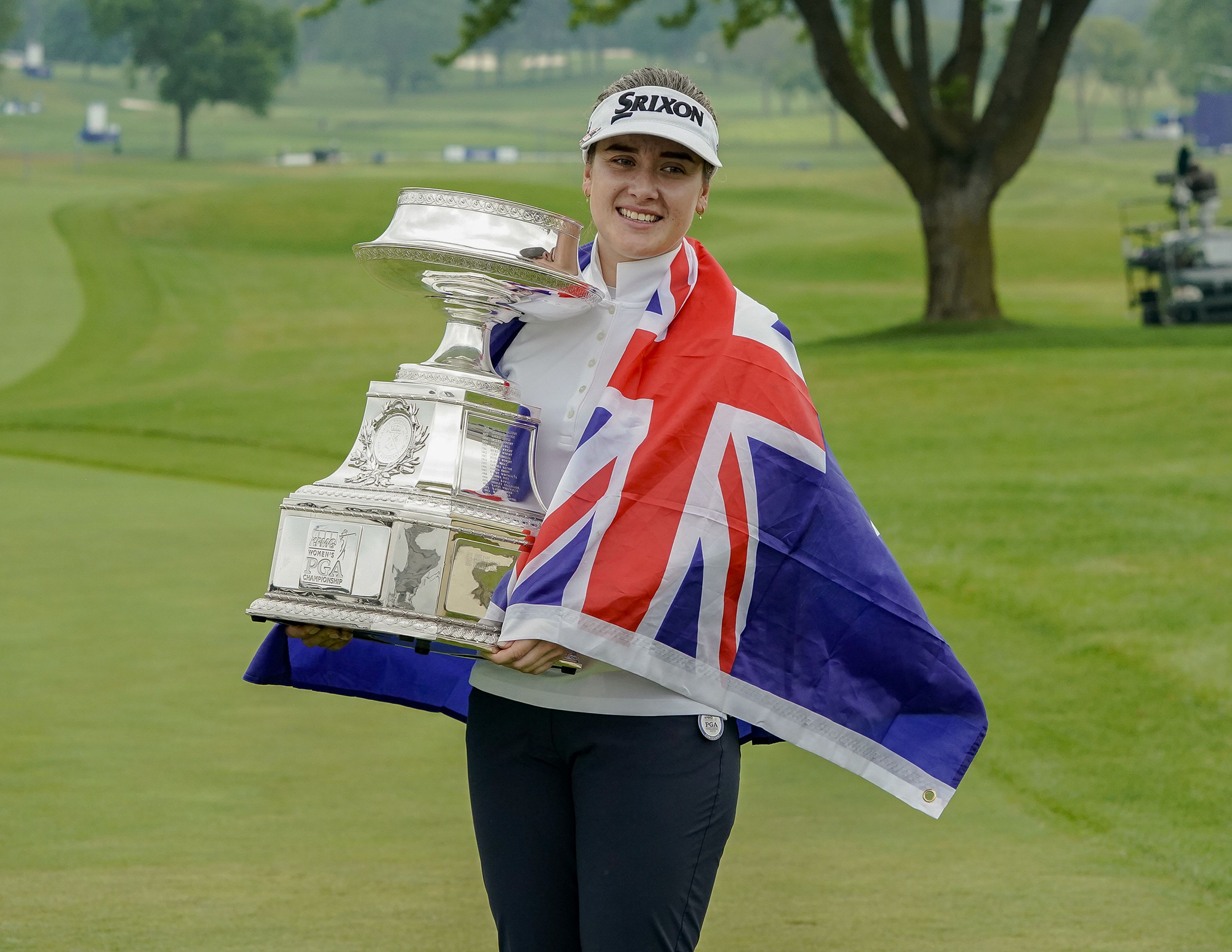 Hannah Green. Photo: Bryan Singer/Icon Sportswire via Getty Images
CHASKA, MINNESOTA — With her mentor Karrie Webb watching from the gallery, 22-year-old Australian Hannah Green saved par on the 18th hole to win the KPMG Women's PGA Championship by one stroke over defending champ Sung Hyun Park.
6. June 24, 2010: 🎾 Isner outlasts Mahut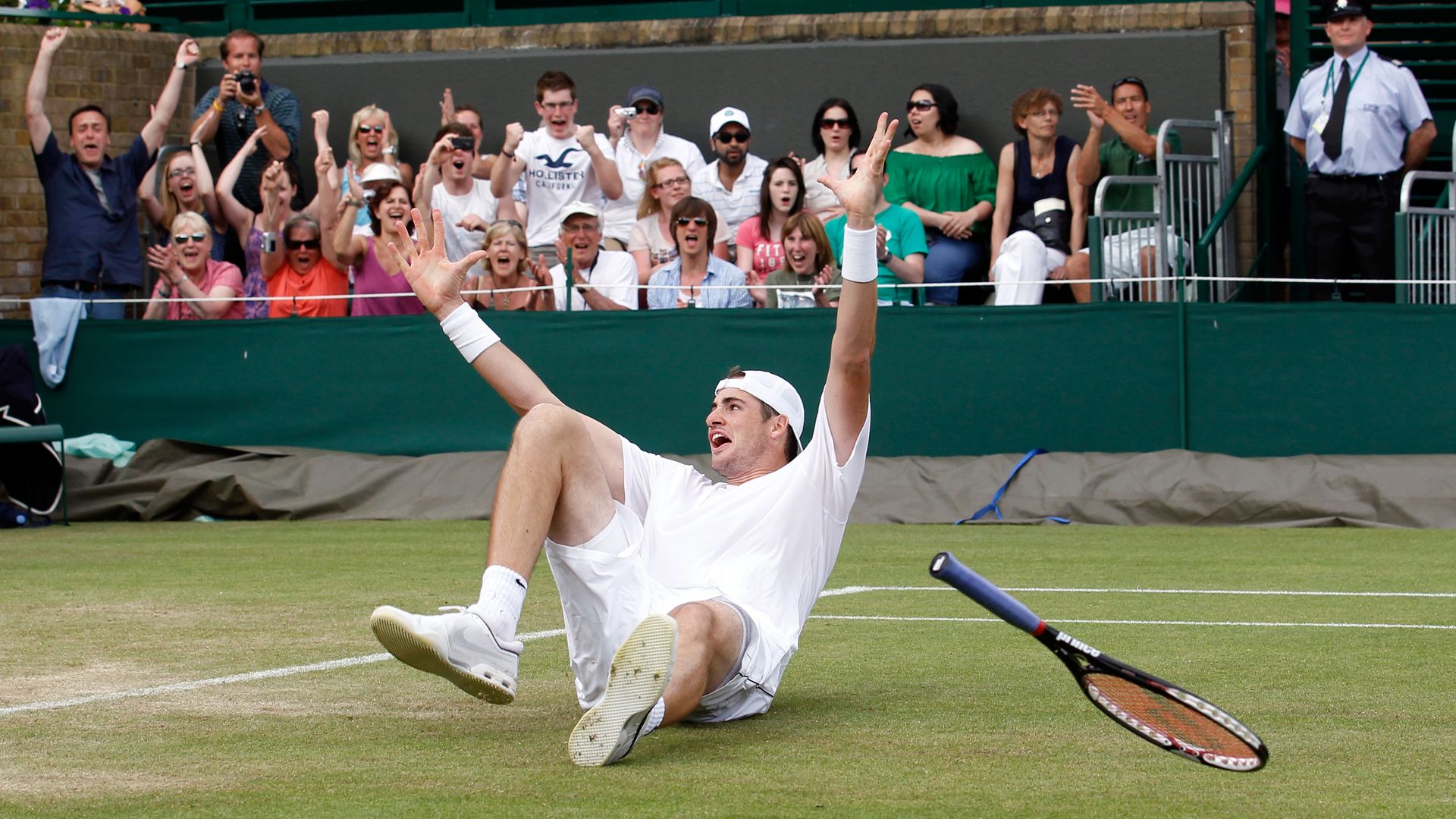 Nine years ago today, John Isner beat Nicolas Mahut at Wimbledon in the longest match in tennis history measured by both time (11 hours, 5 minutes) and number of games (183).
Details: The match lasted three days, beginning on Tuesday night and concluding on Thursday afternoon. Final score: 6–4, 3–6, 6–7(7–9), 7–6(7–3), 70–68. The final set alone was longer than the previous longest match.
Fun fact: Eight years later, Isner was involved in the fourth-longest match in tennis history, losing to Kevin Anderson 6-7, 7-6, 7-6, 4-6, 24-26 at Wimbledon in a match that took 6 hours and 36 minutes.
Watch: Match highlights.
7. 🏈 NFL trivia
Twelve NFL teams have never won a Super Bowl, and four have never even played in one.
Question: Can you name the four NFL teams who have never played in a Super Bowl?
Hint: Three play in the AFC and one plays in the NFC.
8. The Ocho: 🥍 The PLL's weekend in Baltimore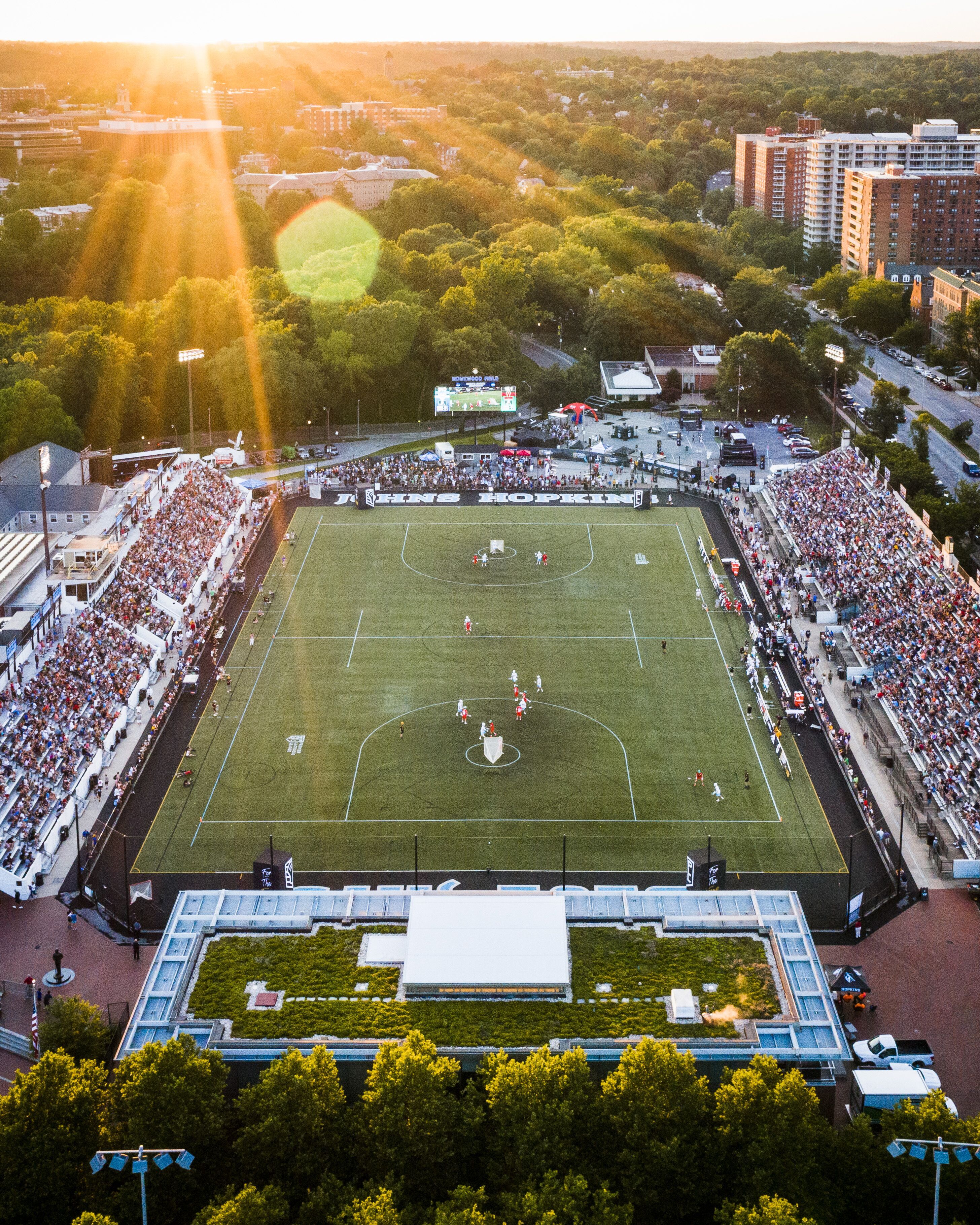 Courtesy: PLL
The Premier Lacrosse League traveled to Baltimore over the weekend and sold out historic Homewood Field.
What's next: PLL's six teams travel to Atlanta next weekend. Get your tickets.
See you tomorrow,
Kendall "Dang, Luol" Baker
Trivia answer: Cleveland Browns, Houston Texans, Jacksonville Jaguars, Detroit Lions