👋 Happy Thursday! Lots of photos in this morning's newsletter. And lots of sports on the telly today.
🏀 NBA Finals: Raptors at Warriors, Game 6, 9pm ET
⛳️ U.S. Open: Coverage begins on FS1 at 12:30pm
⚽️ WWC: Australia vs. Brazil, 12pm; South Africa vs. China, 3pm
Today's word count: 1,258 words (~5 mins). P.S. ... What are your thoughts on us including word count every day? Click here for love and here for hate.
1 big thing: 🏒 The Blues are champs at last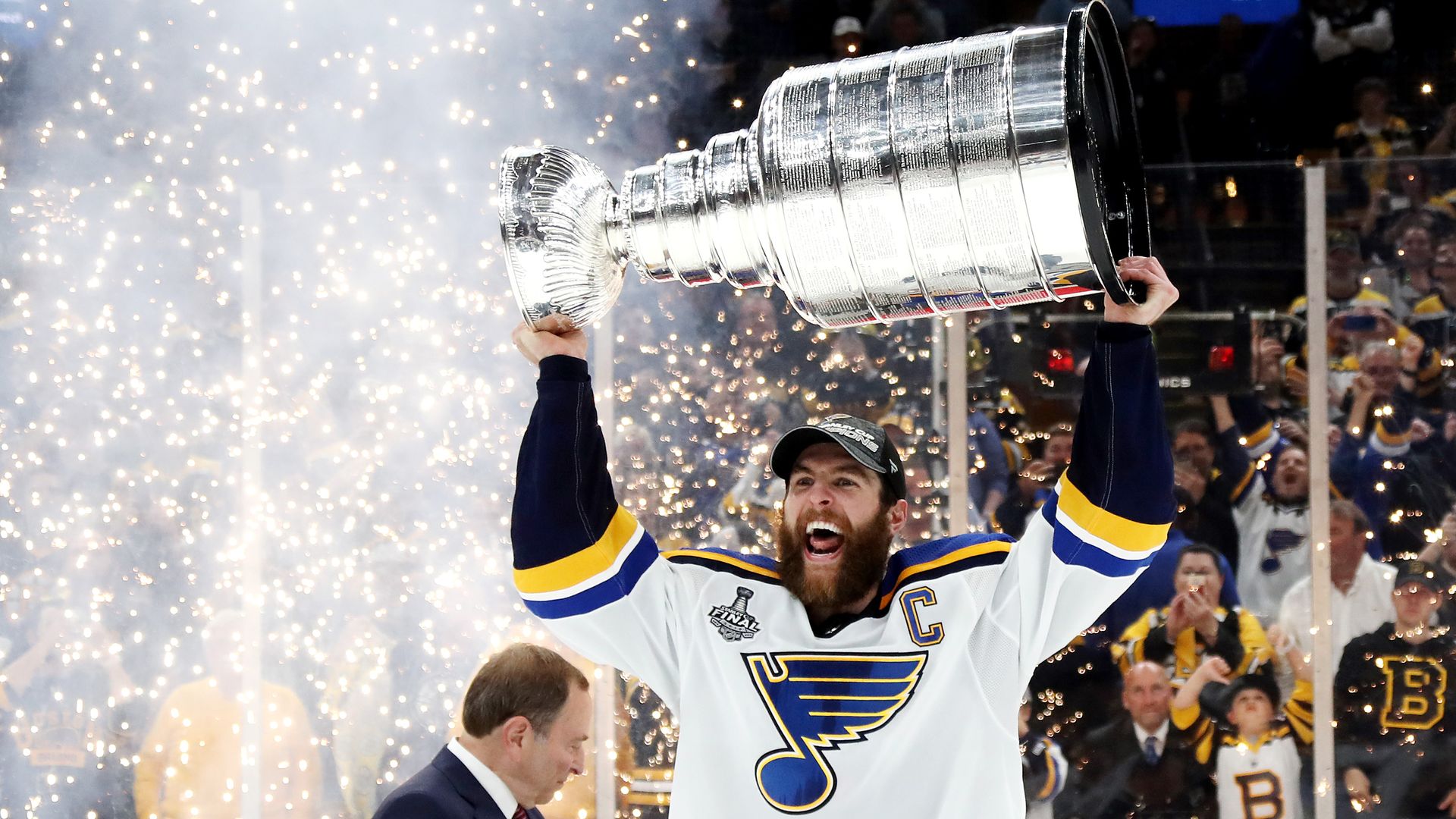 The St. Louis Blues are Stanley Cup champions. Prior to last night, that sentence had never been written, so let's run it back one more time: The Blues are Stanley Cup champs.
Quick recap: Ryan O'Reilly scored for the fourth straight game and rookie Jordan Binnington stopped 32 shots to lead the Blues to a 4-1 victory over the Bruins in Boston.
Streak, snapped: It took the Blues 52 years to win their first championship, which was the longest streak in NHL history. The Toronto Maple Leafs now hold the longest title drought (52 years).
Flashback: In January, the Blues had the third-worst record in the league, outperforming only the Philadelphia Flyers and the Ottawa Senators, two teams that ended the season 16 and 34 points outside of playoff contention, respectively. The Blues won the Cup.
Congrats, rook: Speaking of unlikely journeys, Blues goalie Jordan Binnington began the season in the minors. Now, he'll be regarded as a hero in St. Louis until the day he dies.
Playoff MVP: Blues center Ryan O'Reilly (who was apparently playing with cracked ribs) won the Conn Smythe Trophy. He finished on a six-game point streak and his 22 postseason points is a new franchise record.
A sound investment: During a January trip to Las Vegas, Blues fan Scott Berry bet $400 that his team would win the Cup. St. Louis had 250-1 odds at that time, meaning our friend Scott just won $100,000.
What they're saying:
"We've been waiting for this for so many freaking years, and to be from St. Louis and put this sweater on every night, holy cow," said Blues forward and Oakville, Mo. native Patrick Maroon. "We brought it home."
"Brad Marchand with tears in his eyes and says it's the worst loss of his career. Says he'll never get over it. Charlie McAvoy was speechless for a number of questions. ... Most stunned locker room I've covered since 2010 loss to Flyers," tweeted NBC Sports' Joe Haggerty.
The bottom line: The Blues made the playoffs every season from 1979 to 2004. And from 2011 to 2017, they were perennial contenders. Yet somehow, those dominant teams never advanced to the Final, let alone lifted the Cup.
"Instead, it took an imperfect team led by an imperfect goalie to deliver St. Louis its first-ever Cup victory," writes FiveThirtyEight's Terrence Doyle. "Which is kind of perfect."
Bonus: 📸 Scenes from Boston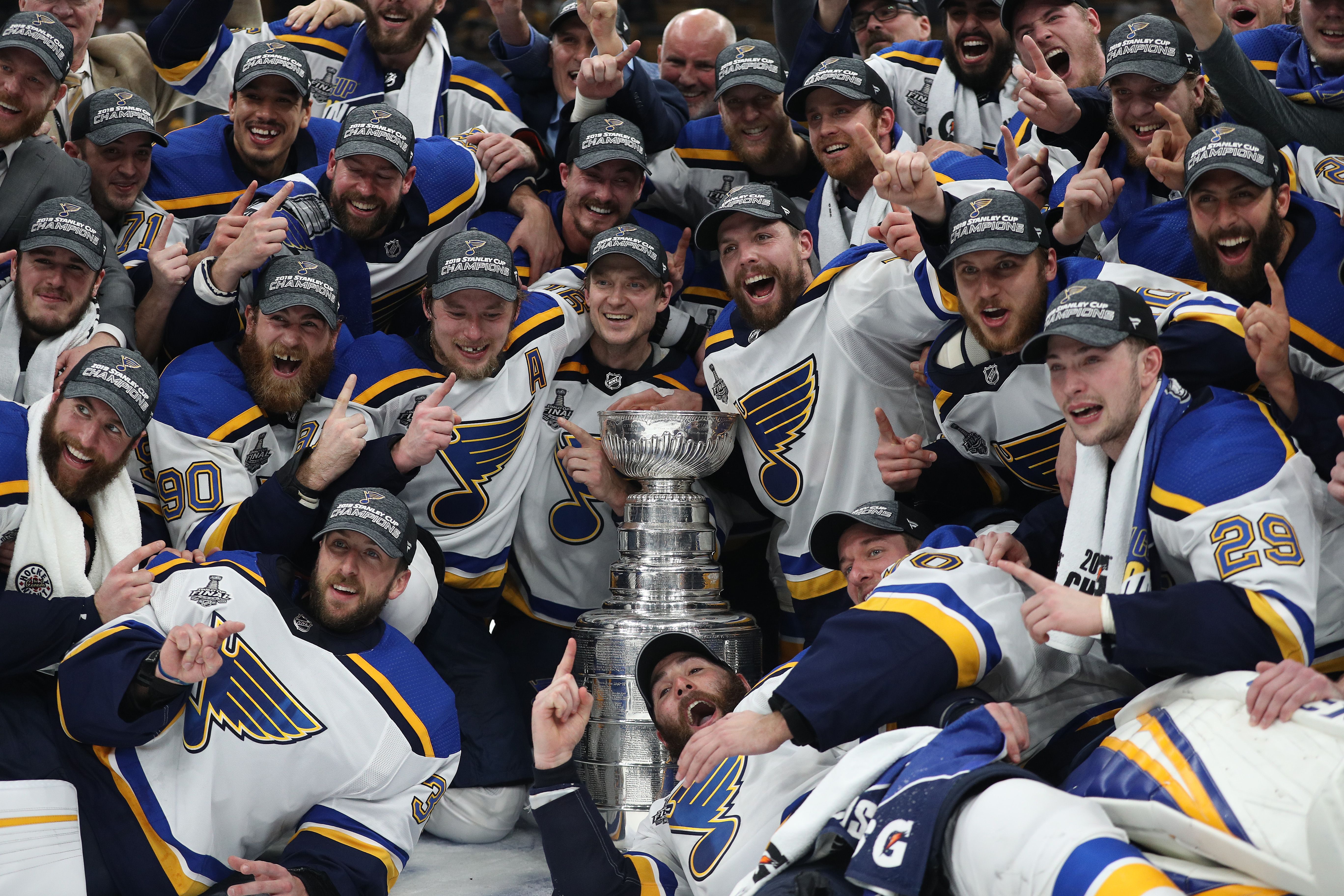 Photo: Patrick Smith/Getty Images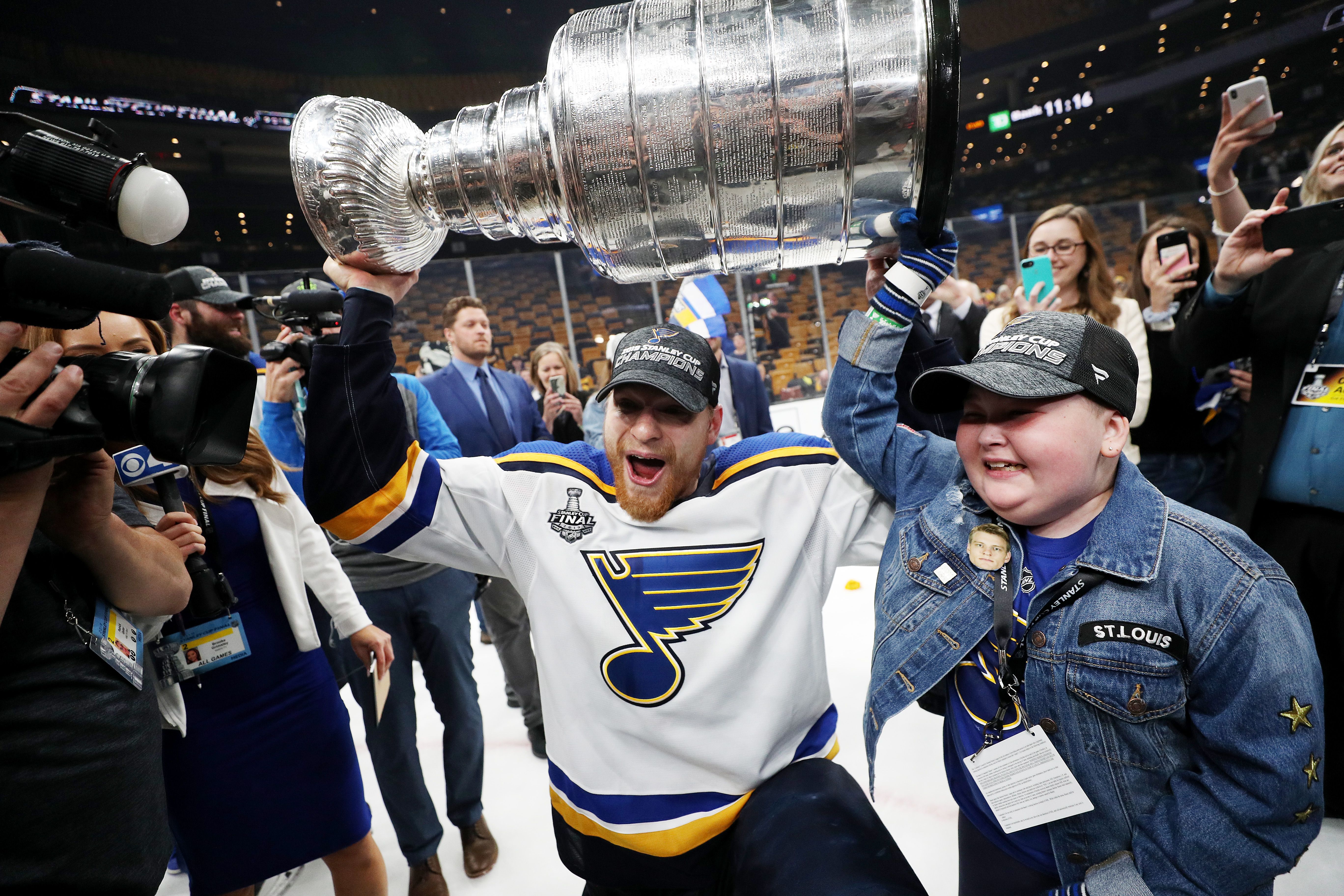 Photo: Patrick Smith/Getty Images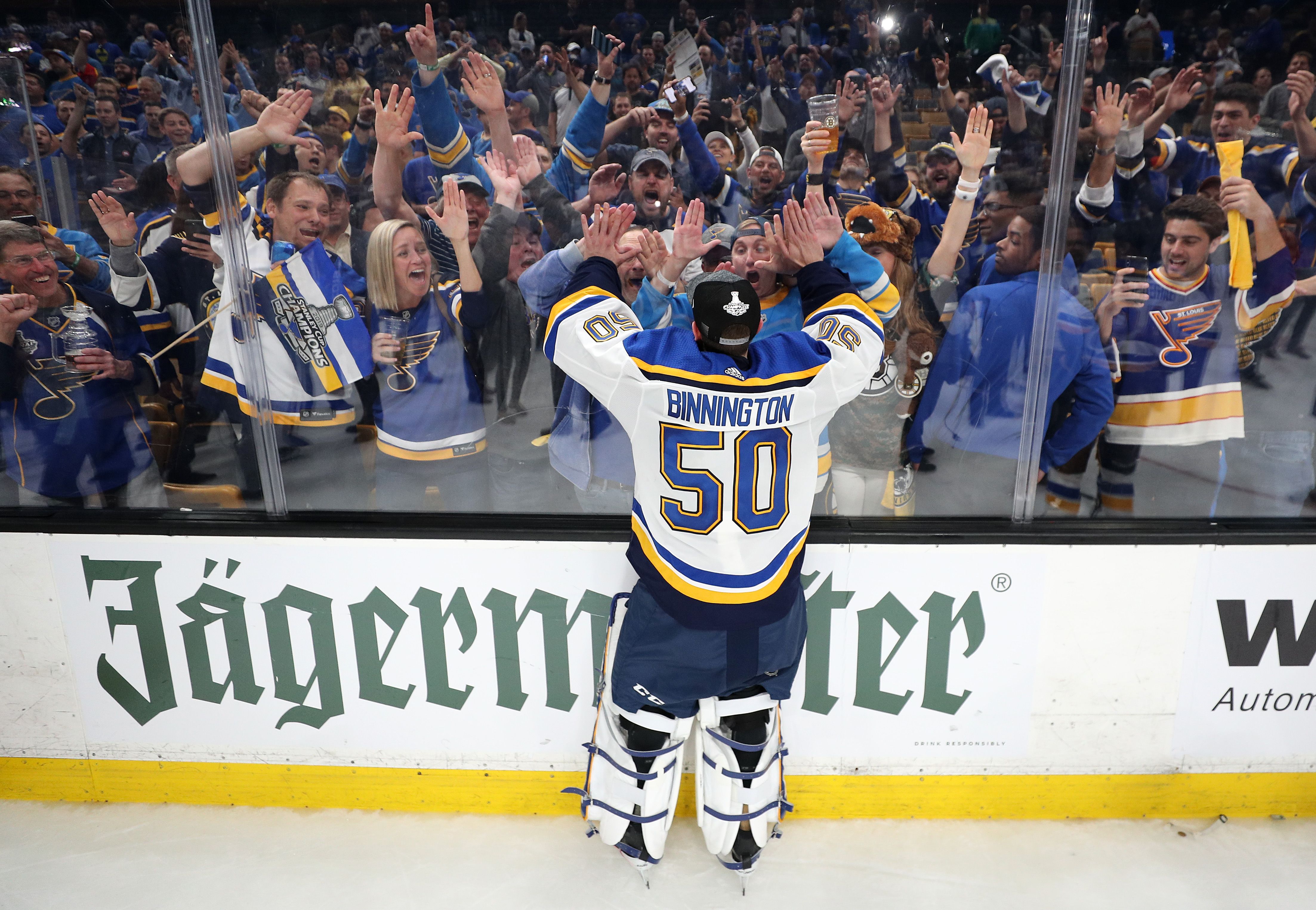 Photo: Patrick Smith/Getty Images
2. 💰 The world's highest-paid athletes
Forbes just released their world's highest-paid athletes list, which highlights the top 100 earners over the past year (June 2018 to June 2019).
NBA dominance: 62 of the top 100 earners play in a U.S.-based league, and the NBA, alone, accounts for 35 of them.
Biggest surprises: Kei Nishikori (No. 35) made $33 million in endorsements as the face of men's tennis in Japan ... Mesut Özil (57) barely even plays for Arsenal and came in a whopping 41 spots ahead of Mo Salah (98).
3. 🏀 Oracle's final curtain call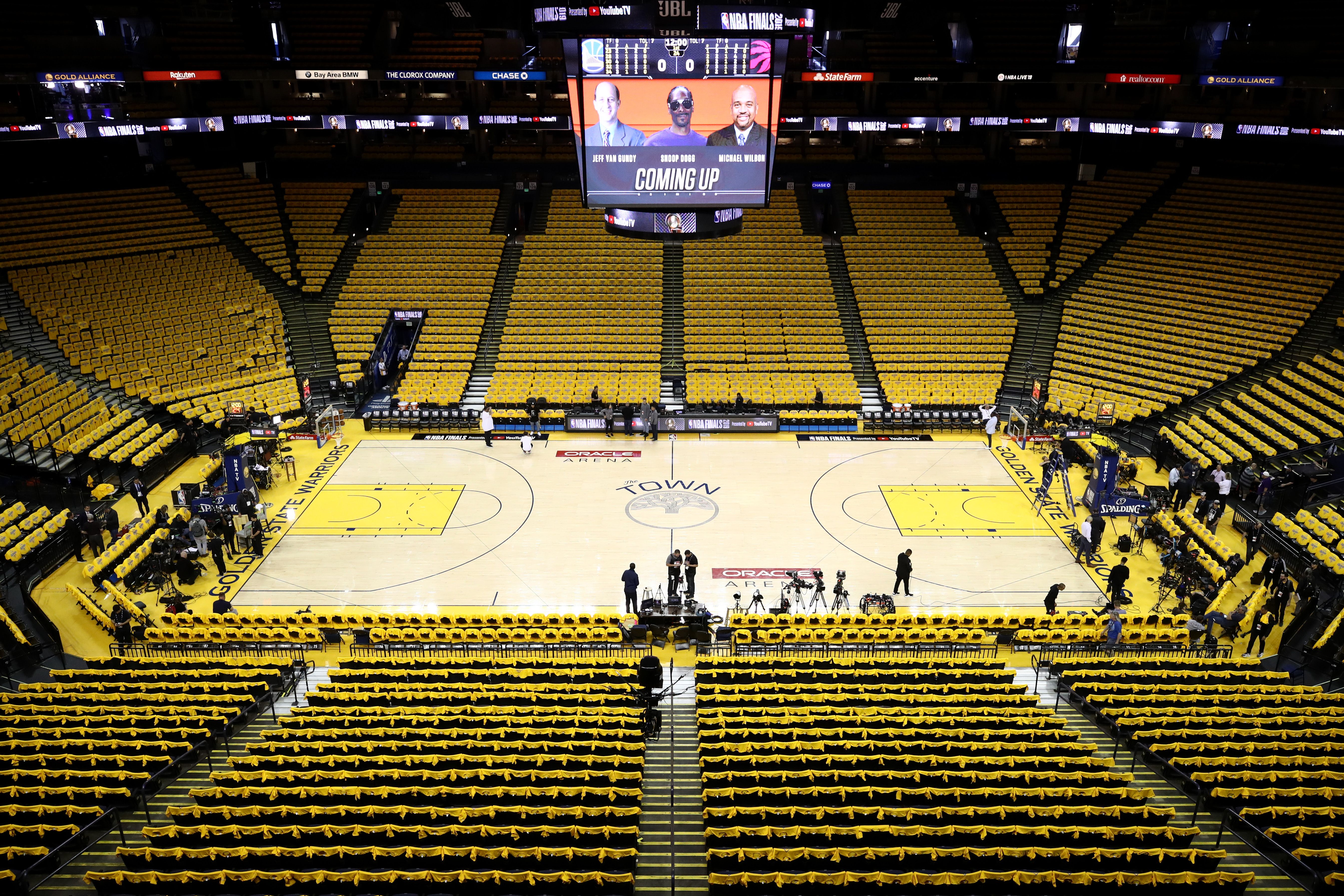 Photo: Ezra Shaw/Getty Images
Tonight is the last game the Warriors will ever play at Oracle Arena. A brief history from NYT's Benjamin Hoffman:
"On Oct. 20, 2006, the Golden State Warriors announced that Oracle, a Bay Area software behemoth, had purchased the naming rights to the team's arena."
"Saddled for 30 years with the moniker Oakland-Alameda County Coliseum Arena, the concrete-and-glass temple chugged along with a reputation for boisterous fans and a name so cumbersome that no one quite knew what to call it."
"Enter Larry Ellison's company, which gave the Warriors a modest 10-year deal to call the place the Oracle. It was a corporate name. ... But this one, somehow, was cool. It was not Oracle Arena, at least not to anyone who went there. It was the Oracle, or just Oracle."
"Starting with the 2019-20 season, the Warriors will play across the Bay in San Francisco's Chase Center, a gleaming cash register more suited to a once-in-a-lifetime collection of talent. But it's worth remembering ... that for the majority of the Warriors' 47 seasons in Oakland, the building and its fans were far more impressive than the team on the court."
4. ⛳️ The 2019 U.S. Open should be a blast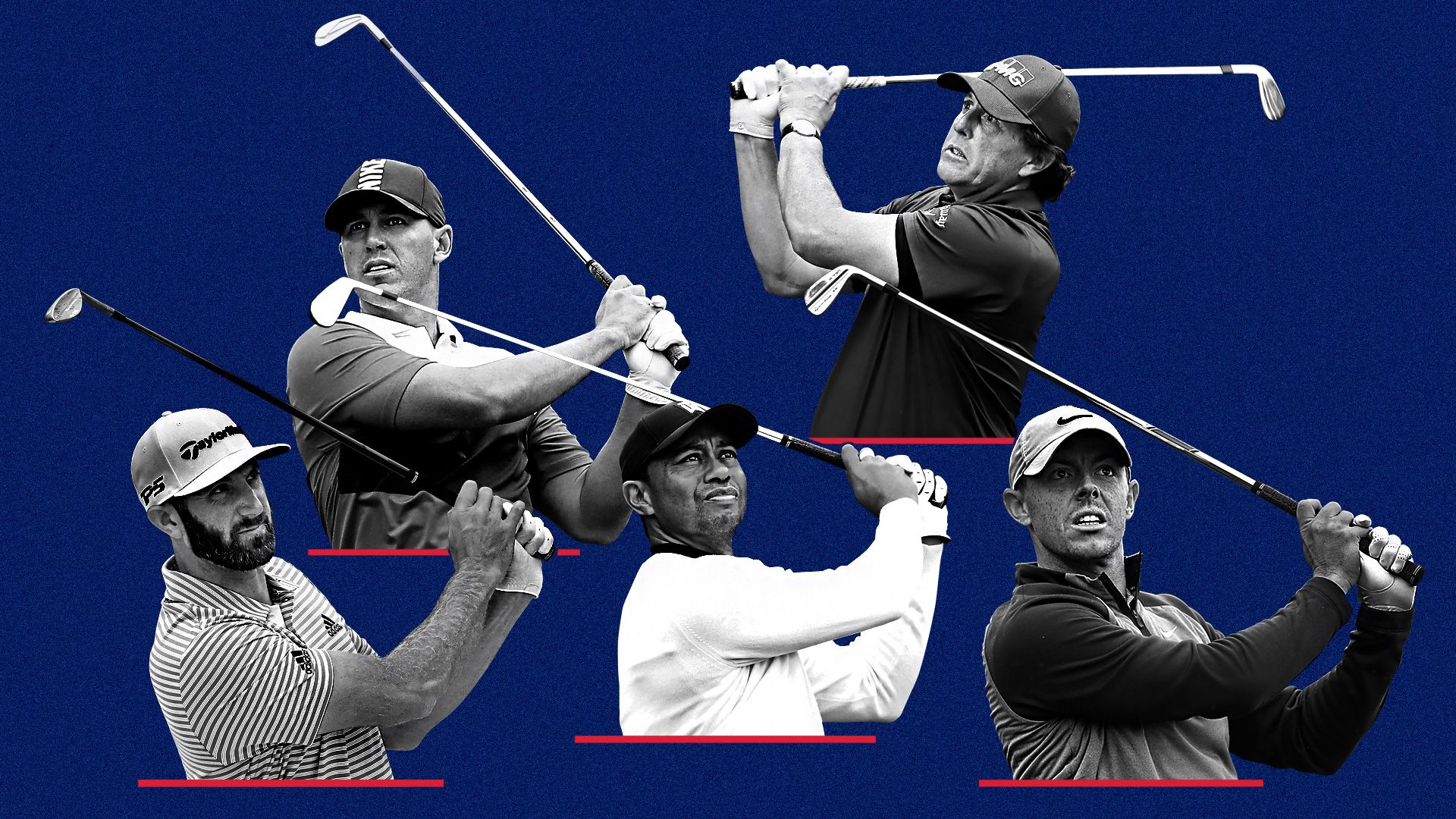 Brooks Koepka will attempt to win his third U.S. Open in a row and fifth major in the past 25 months.
Tiger Woods returns to the site of the greatest performance ever (he won the 2000 U.S. Open by 15 strokes and nearly broke golf).
Dustin Johnson, whose only major win was at this tournament in 2016, will attempt to get over the hump after finishing in second place at both the Masters and the PGA Championship.
Rory McIlroy is coming off a win at the RBC Canadian Open and riding an overall hot streak (he's finished in the top 10 in 10 of his last 12 tournaments).
Phil Mickelson is vying to join Tiger Woods, Jack Nicklaus, Gary Player, Gene Sarazen and Ben Hogan as the only golfers to complete the career grand slam. P.S. ... His 49th birthday is on Sunday. Can you imagine?
Go deeper: Complete guide
Bonus: ☀️ Pebble Beach is gorgeous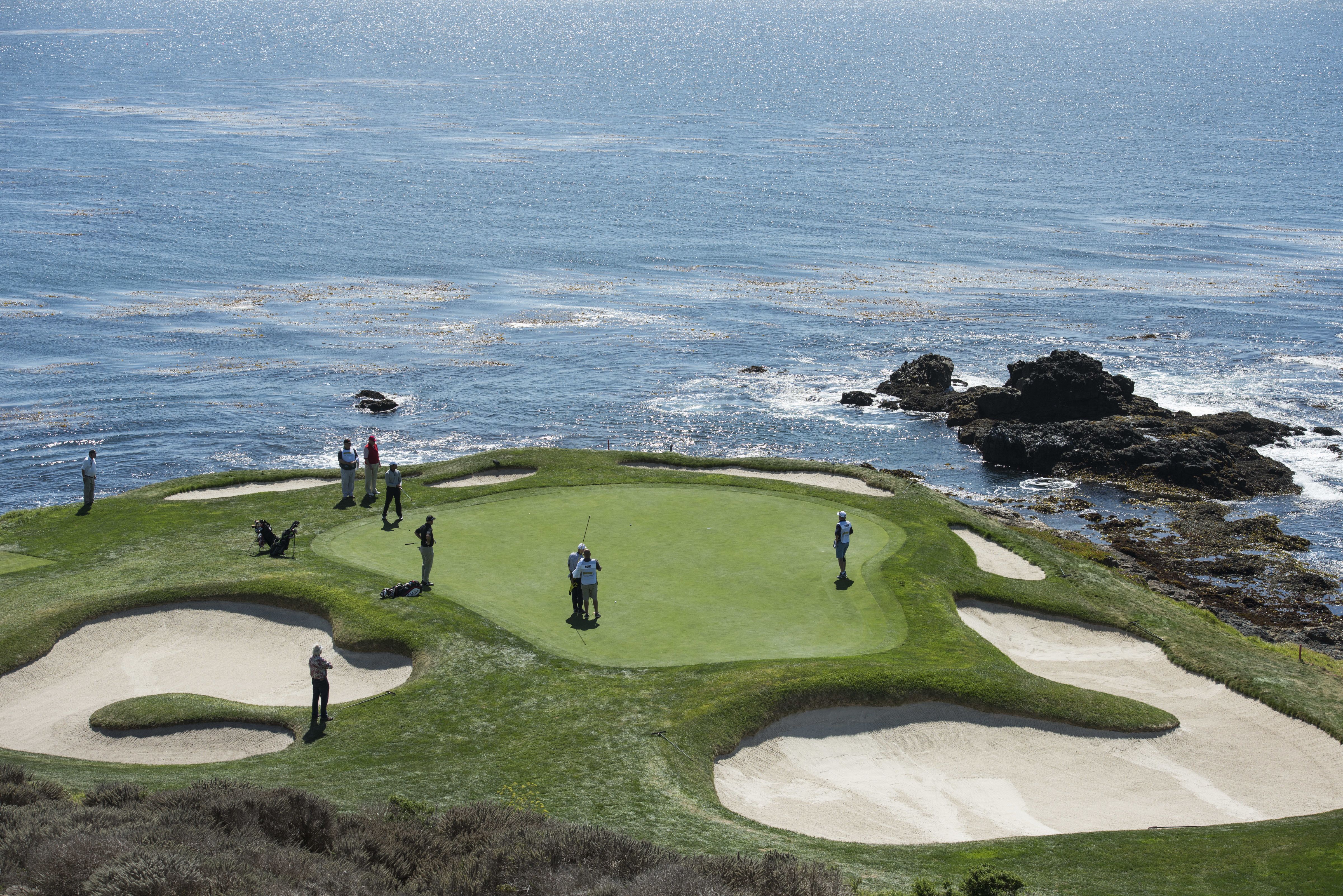 Photo: Roy K. Miller/Corbis via Getty Images
No. 7 (109 yards, Par 3): "It is the shortest hole that most of the world's best golfers ever play. ... It is also the place that might require a smooth wedge one day and a hard-punched 5-iron the next." Go deeper.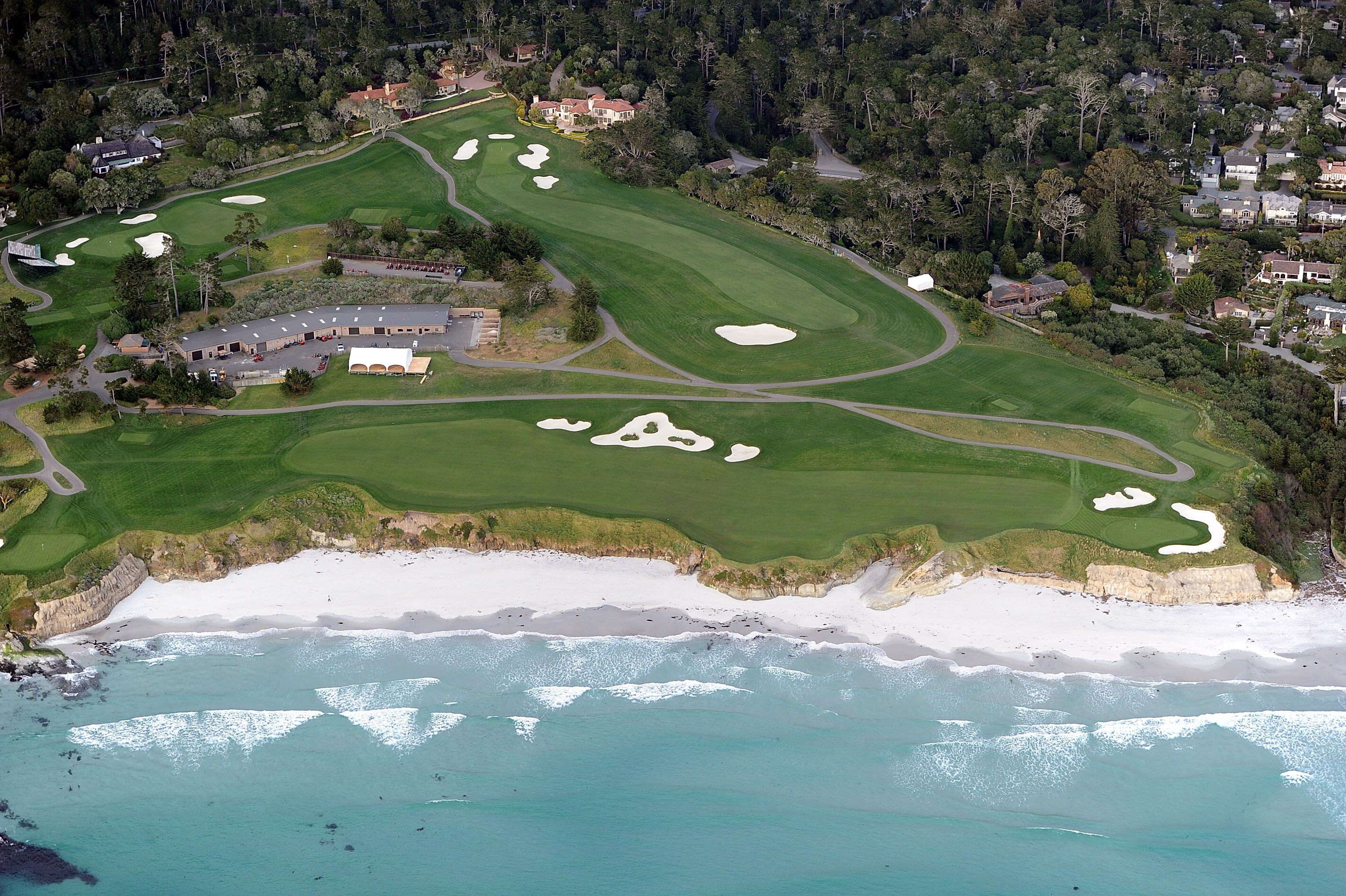 Photo: Harry How/Getty Images
Nos. 8–10 (Par 4s): Surrounded by breathtaking cliffs and ocean views, these back-to-back-to-back par fours are arguably the toughest trio of holes on the PGA Tour.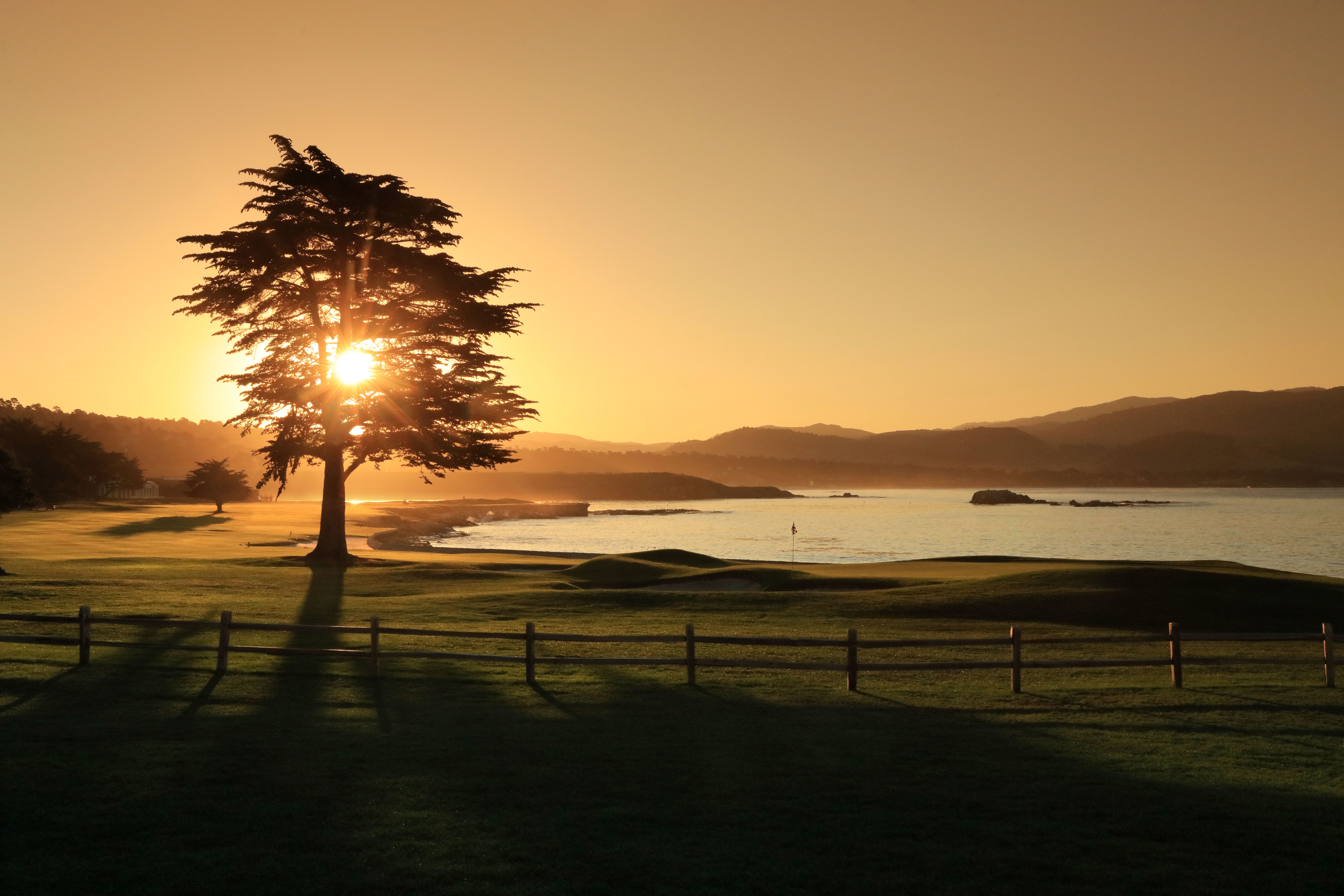 Photo: David Cannon/Getty Images
No. 18 (543 yards, Par 5): Yeah ... not a bad way to end a round.
5. June 13, 2012: ⚾️ Cain achieves perfection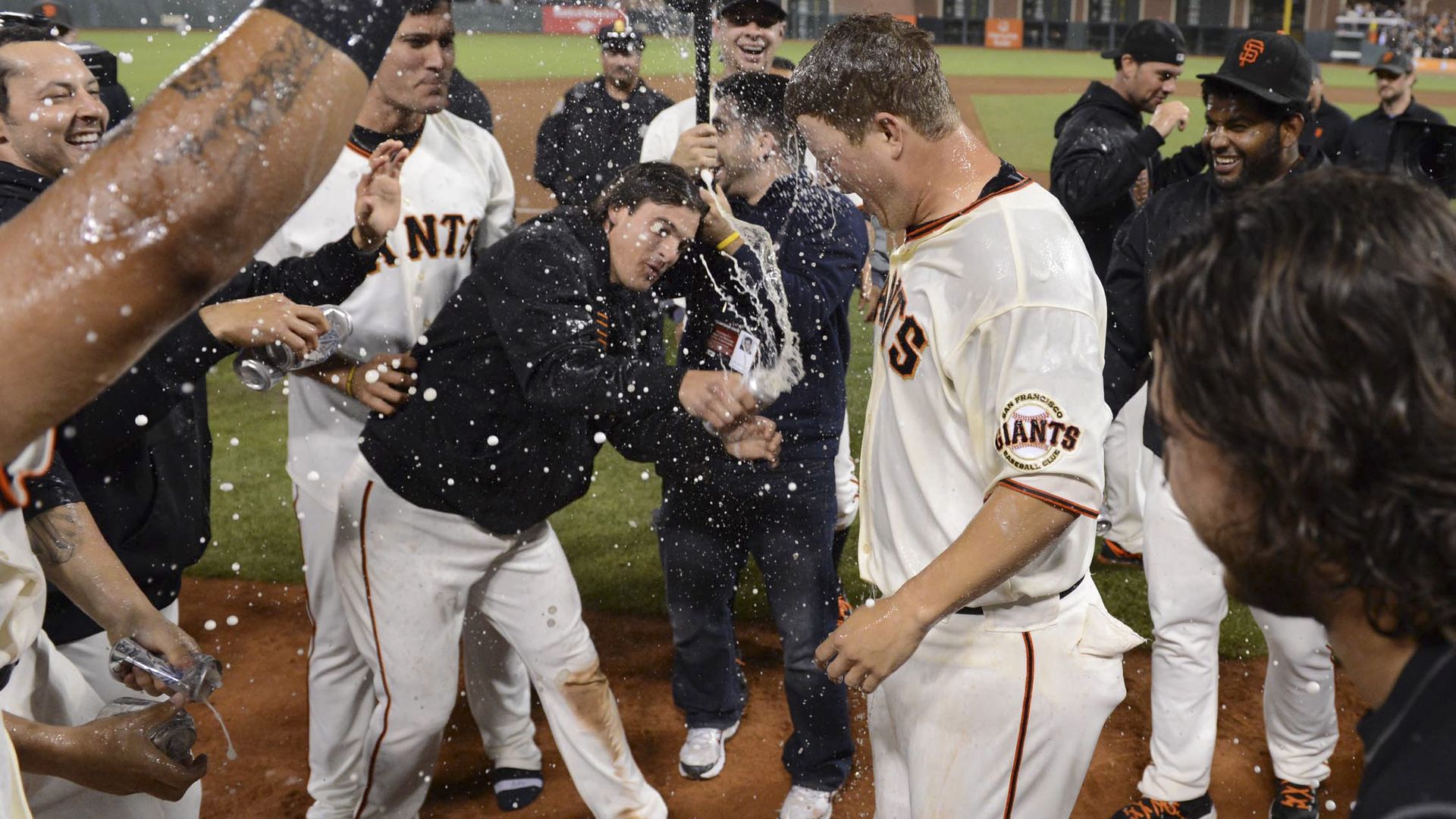 Seven years ago today, Matt Cain tossed a perfect game against the Houston Astros — the first perfect game in San Francisco Giants history.
The big picture: Cain is one of just seven pitchers to throw a perfect game this century. It's such a rare accomplishment that the last time someone did it, the No. 1 song in the country was "Call Me Maybe."
Randy Johnson, ARI (May 2004)
Mark Buehrle, CWS (Jul 2009)
Dallas Braden, OAK (May 2010)
Roy Halladay, PHI (May 2010)
Philip Humber, CWS (Apr 2012)
Matt Cain, SF (Jun 2012)
Felix Hernandez, SEA (Aug 2012)
6. 📚 Good reads
🏀 The King Maker: Why Rich Paul Will Own The NBA Summer (SI)
"The most polarizing figure in the NBA is not any owner, player, exec or even LeBron James — it's Rich Paul, the King's agent and friend ... Paul's next moves could reshape the entire league, but here's the thing: He and LeBron have bigger plans."
🎲 Roll With It: The Dice Baseball League (The Hardball Times)
"Using player attributes from EA Sports' Triple Play 2002 as a reference, we created personalized 'hitting charts' for over 100 players. We took two dice and their 11 possible outcomes (2-12) and created a reliable baseline to determine baseball's vast array of offensive possibilities."
📺 What Would The NBA Look Like If Stephen A. Smith Were Always Right? (The Ringer)
"For the past decade, many of Smith's reports and predictions have failed to come to fruition. But what would basketball look like if sports media's most prominent talking head were always right?"
7. 🏀 NBA Finals trivia
Steph Curry has scored at least 30 points in 10 NBA Finals games, which is a lot but still 21 fewer than the all-time leader.
Question: Can you name the all-time leader?
Hint: Shooting guard (but not Jordan).
Answer at the bottom.
8. The Ocho: ❄️ Ice football is extra slippery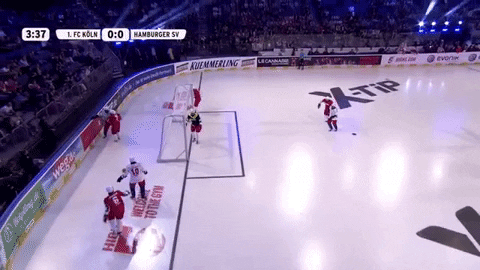 Ice football was created as part of a German game show, but the creator enjoyed the concept so much that he turned it into a full-fledged competition.
How to play: It's literally soccer on ice, so pretty straightforward. The only curveball is that everyone has to wear bowling shoes to make things extra slippery.
Watch: Ice football, explained
See you tomorrow,
Kendall "Congrats to da Lou" Baker
Trivia Answer: Jerry West