Axios Sports
August 11, 2021
👋 Good morning! You know you're an adult when you miss trash day and it ruins your entire week.
Today's word count: 1,722 words (6 minutes).
Let's sports...
1 big thing: 🏀 The NBA vs. Father Time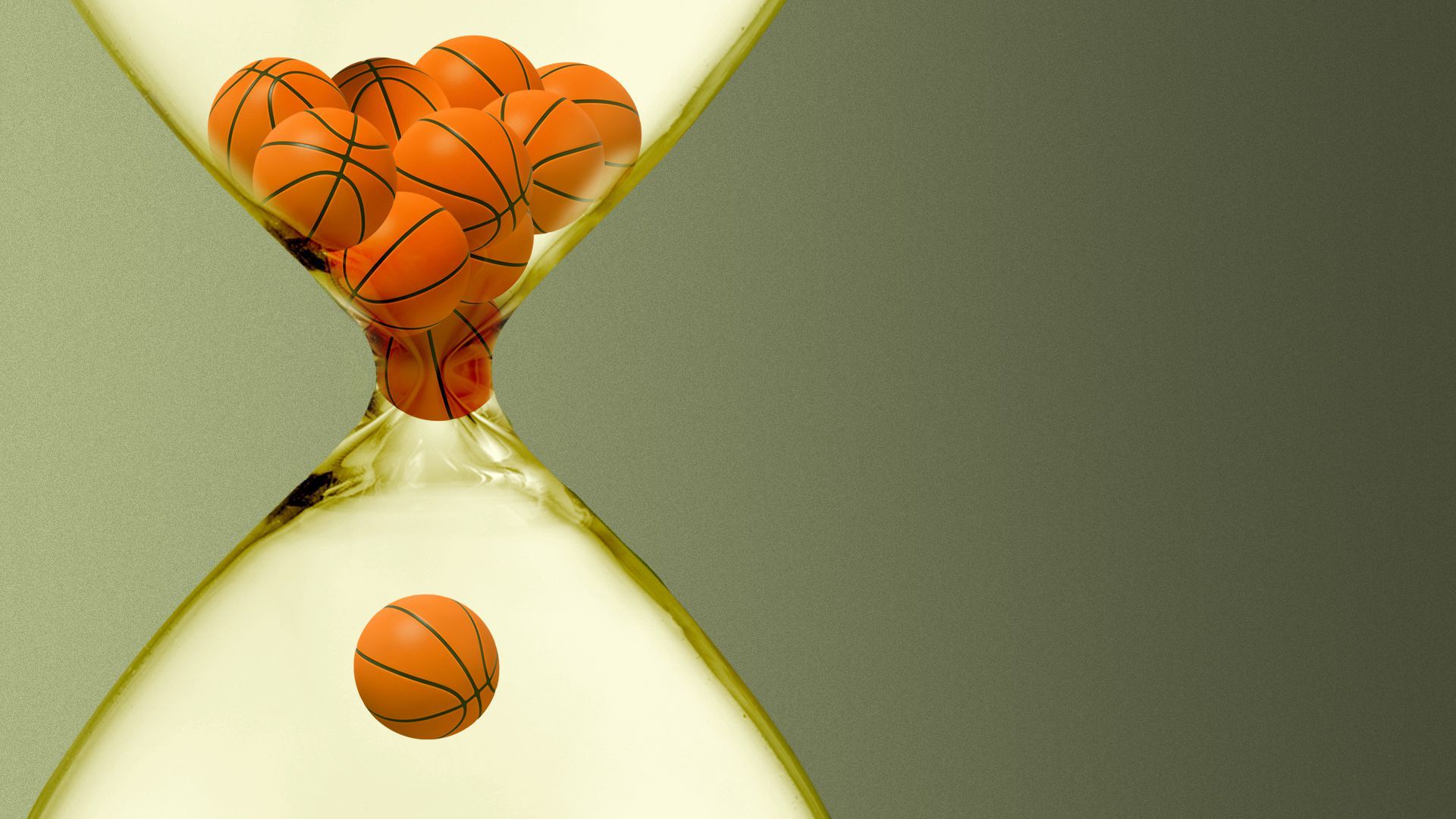 Very few NBA players are elite in their mid-to-late-30s. And yet, most of the league's best teams will rely heavily on "old" guys this upcoming season and beyond.
The state of play: The Lakers, who will have seven players age 33 or older on the roster next season, are the poster child for this movement. But they're not the only franchise placing big bets on grizzled veterans.
Chris Paul is returning to the Suns on a four-year, $120 million deal that expires when he's 40. Stephen Curry's new extension will pay him $59.6 million when he's 37.
Kyle Lowry will make $31.4 million when he's 37, while his new Heat teammate, Jimmy Butler, will make $51.7 million when he's 36.
Quick take: Some of these contracts remind me of MLB mega-deals — agreements that teams make because the market demands it, despite knowing they might look crazy later (i.e. paying Albert Pujols $30 million at age 41).
Between the lines: Of the 540 players who saw NBA action last season, just 35 were age 33 or older, so roughly 6% of the league.
Of those 35 players, only LeBron James, Paul and Mike Conley were in the top 20 of Box Plus-Minus, a metric that tries to converge all contributions into a single number.
"In the whole top 100, which encapsulates just about every player who moves the needle in terms of winning, there are just five more players 33 or older, for a total of eight," writes TrueHoop's Henry Abbott.
The big picture: As athletes continue to improve their training techniques, diets and overall health, our concept of "old" is fundamentally changing (see: James, Tom Brady, Roger Federer, etc).
Yes, but: There's only so much an elite athlete can do to decelerate the aging process or alter the natural rhythms of a professional sports career. And for now, basketball players still peak at the same age as their predecessors. The last word, via Abbott:
"Just for fun, I dug into the average age of the NBA's top 20 players, by Box Plus-Minus. Through the decades it has always been around 27. 30 years ago, in Michael Jordan's heyday, it was 27.45. Last season, a little older, at 28.35."
"James and Paul were the outliers, who did a lot to haul the group's average age up. Most of the players on the list are much younger. Which begs the question: Are LeBron and CP3 anomalies, or trendsetters?"
2. ⚽️ Pic du jour: Messi in Paris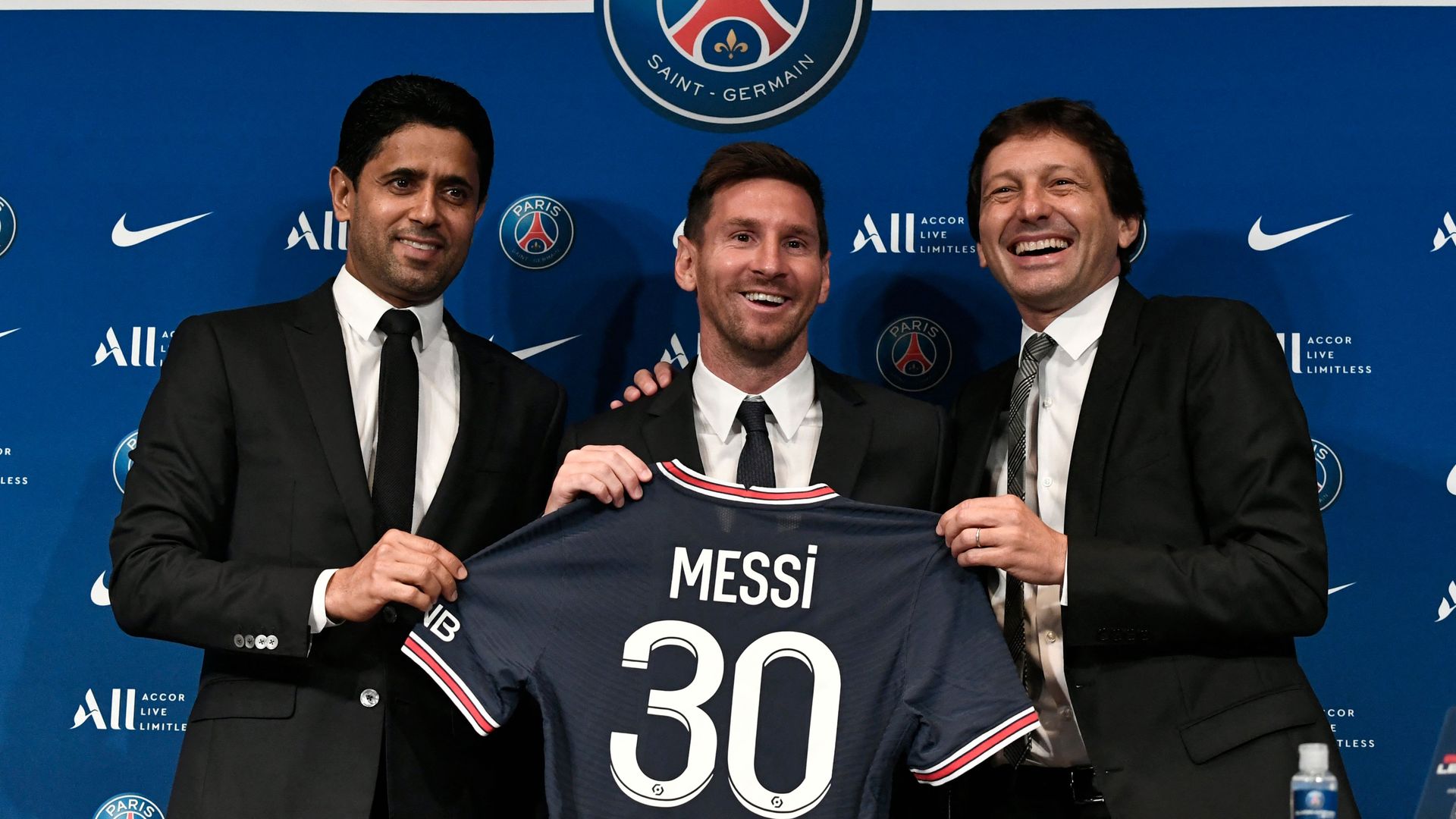 Lionel Messi has arrived in Paris after signing a two-year contract with PSG that is expected to pay him $35–41 million annually.
"Hard to describe the level of dissonance watching Lionel Messi first walk out in a PSG kit. Akin to witnessing Michael Jordan trot out in a Wizards jersey, Wayne Gretzky first skate for the Kings, fused with the shock and pain of The Beatles breaking up."
—
Roger Bennett
of NBC's "Men in Blazers"
Fun fact: Messi (247 million followers) overtook Kim Kardashian (243 million) as the second-most followed person on Instagram this week. He now trails only Cristiano Ronaldo (325 million).
Go deeper: In Messi's move, a dim portrait of modern soccer (NYT)
3. 🏈 The NFL's impending German invasion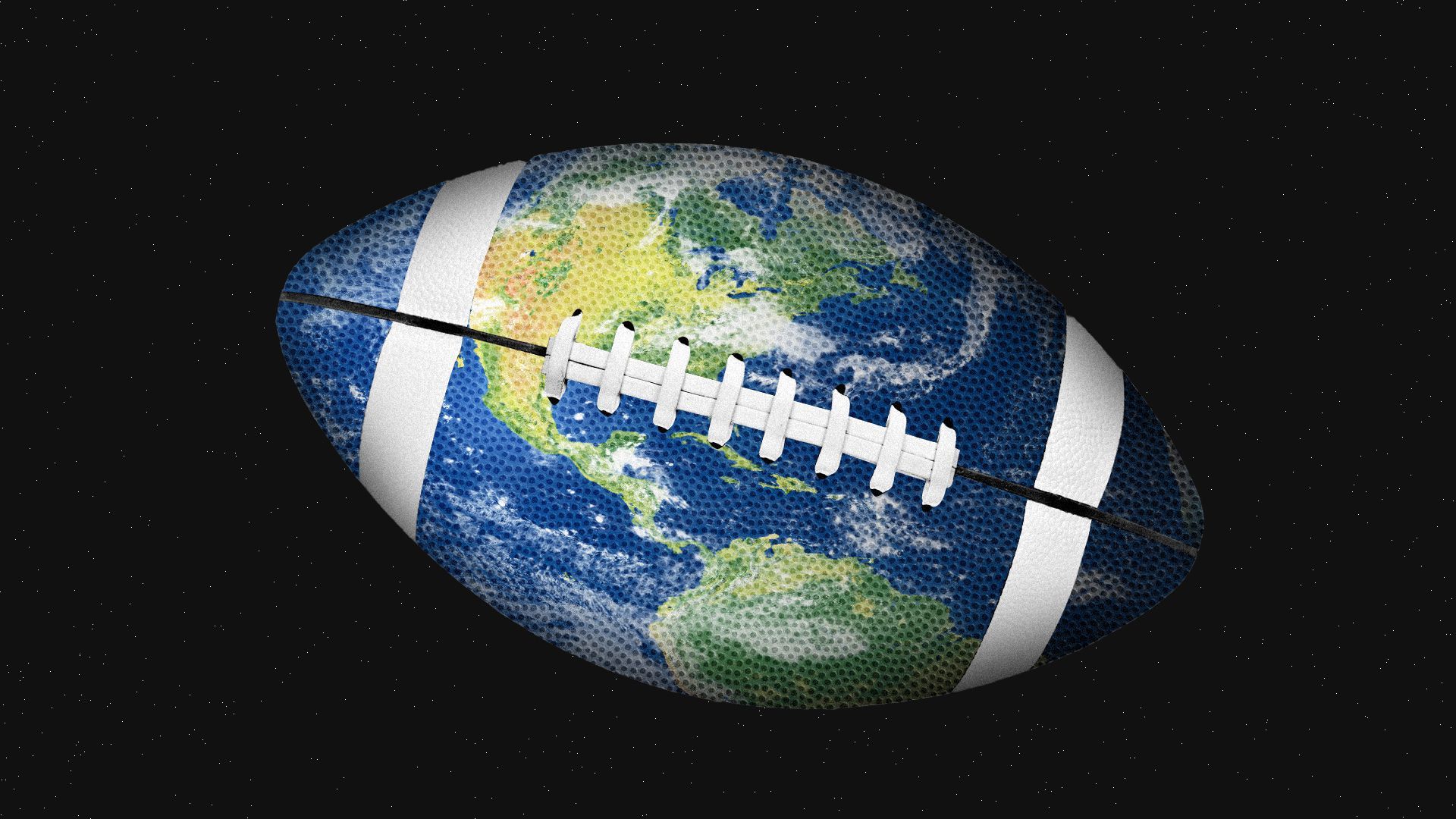 The NFL is eyeing Germany as its next European partner, hoping to identify a city to host a regular-season game as soon as 2022, Axios' Jeff Tracy writes.
Why it matters: As the NFL schedule expands — to 17 games this year and perhaps 18 by 2025 — the increased inventory provides an opportunity to grow the league's global footprint beyond London (host since 2007) and Mexico City (host since 2016).
The big picture: Germany is somewhat of an American football hotbed, just waiting to explode — and not just because its GDP of $4.3 trillion is the largest in Europe.
The country boasts roughly 19 million self-proclaimed NFL fans, 3.6 million of whom are "avid," the NFL's head of the U.K. and Europe, Brett Gosper, tells Axios.
That popularity stems in part from a lack of competition among other sports. Soccer rules Europe, but while the U.K. and others are rugby- and cricket-mad, football has filled the relative void in Germany.
"Greater exposure leads to greater interest," adds Gospert, who notes that Germany is already a leading market for fantasy football participation. "Those London games are a lightning rod in the U.K."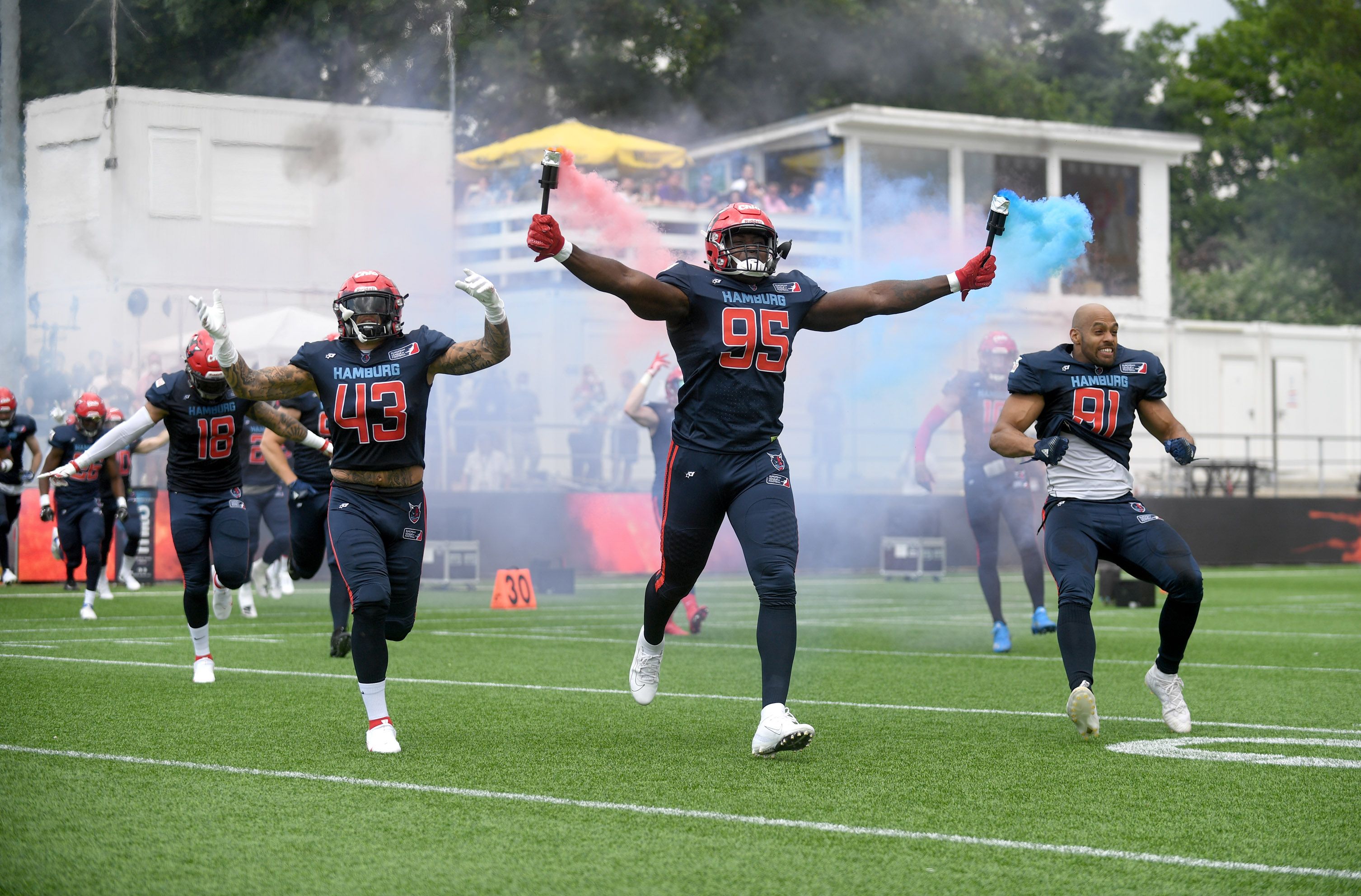 The state of play: It's no mistake that the European League of Football, currently in the midst of its debut season, launched with six of its eight founding teams based in Germany.
Youth football in Germany is currently club-based and includes the German Football League, which has been around since 1979.
The arrival of the NFL would rapidly accelerate the grassroots development of the sport, with the goal of possibly getting flag football — already a popular activity among Germans — into schools.
The last word: "The community is growing every day," Torben Heiligmann, organizer of a Saints fan group in Germany, told The Athletic (subscription). "Emotionally, we are part of the NFL and have been for years."
4. ⚡️ Lightning round
🏀 No. 1 vs. No. 2 showdown: Cade Cunningham (20 pts) and Jalen Green (25 pts) put on a show in Vegas, with Green's Rockets topping Cunningham's Pistons, 111-91, in a battle of top picks.
🏈 Coaches poll: Alabama and Clemson top the preseason coaches poll, which features three Group of 5 teams, the most in the CFP era: No. 10 Cincinnati, No. 23 Louisiana and No. 24 Coastal Carolina.
🏒 RIP, Tony: Tony Esposito, the Hall of Famer who pioneered the butterfly style of goaltending, died Tuesday at age 78.
Plus…
🏈 Shocking death: Quandarius Wilburn, a freshman at D-II Virginia Union, has died after collapsing during practice over the weekend.
🏀 Schröder to C's: Dennis Schröder, who turned down an $84 million extension offer from the Lakers last season, has settled for a one-year, $5.9 million deal with the Celtics.
🎓 Valpo's new name: Valparaiso has adopted the Beacons as its new nickname, replacing the Crusaders, a term the school dropped due after saying it had been embraced by hate groups.
5. ⚾️ In photos: Baseball across America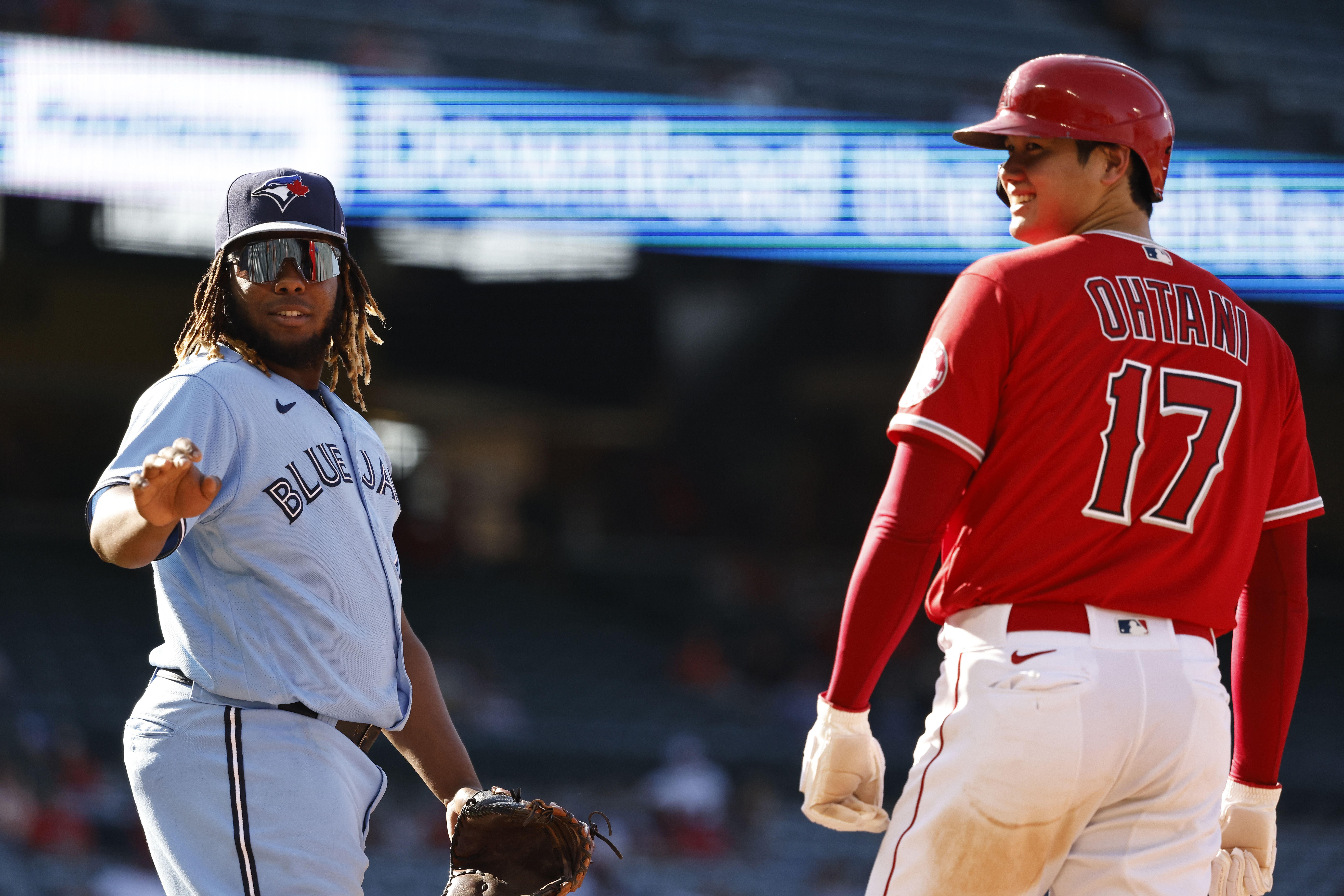 ANAHEIM — The Blue Jays and Angels split a doubleheader, as the two AL MVP favorites met for the first time since April. Vladimir Guerrero Jr. notched his league-best 88th RBI and Shohei Ohtani hit his fifth triple.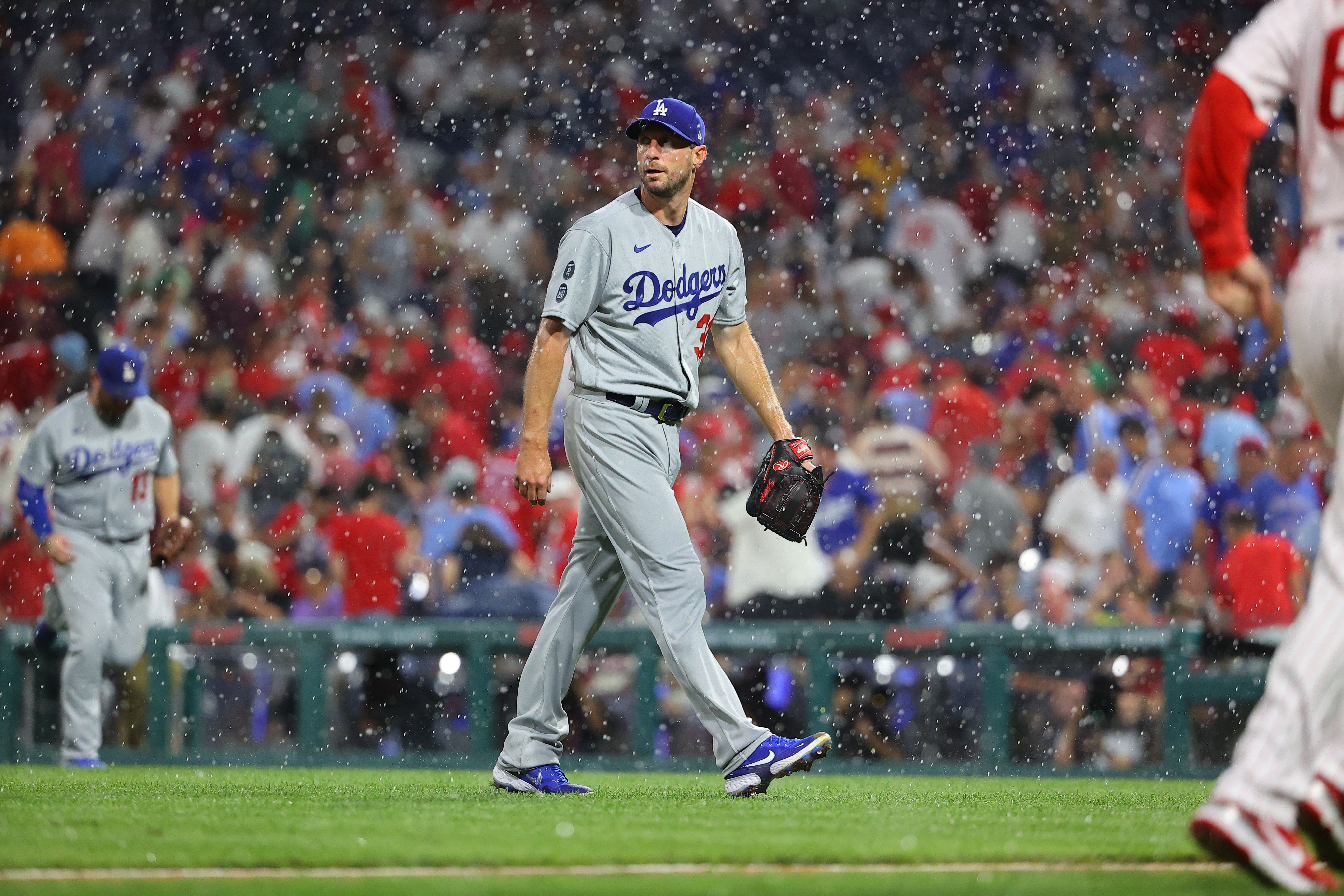 PHILADELPHIA — Max Scherzer and Aaron Nola had combined for 13 strikeouts when rain halted play in the fourth. After the delay, L.A. put an end to Philly's eight-game win streak with a 5-0 victory.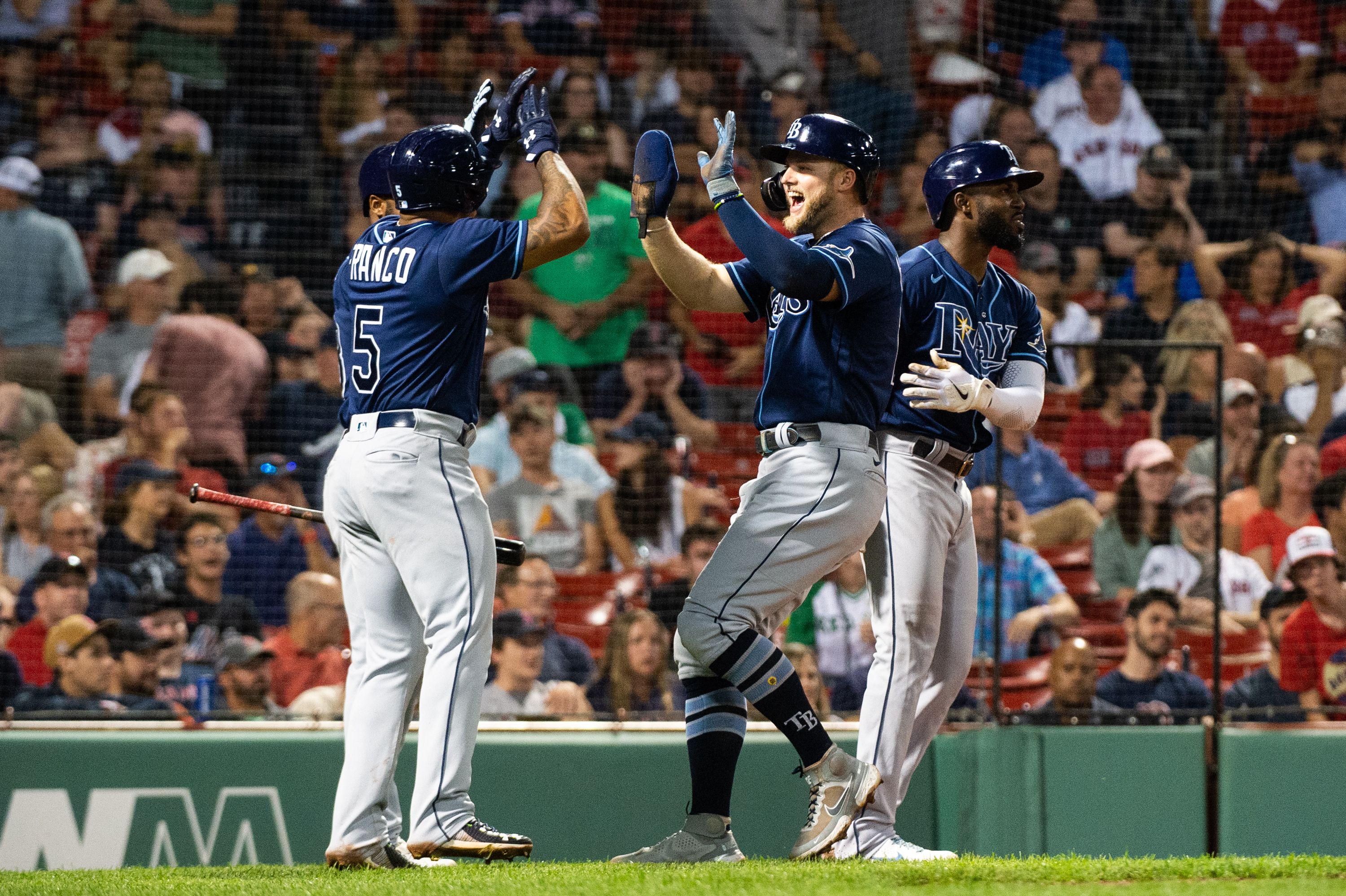 BOSTON — Francisco Mejía hit a three-run single in the ninth to lead the Rays to their fifth straight win and send the Red Sox to their 10th loss in 12 games. After trailing Boston for months, Tampa now leads the AL East by five games.
6. ⚽️ Snapshot: MLS at the midpoint
The MLS season has reached the halfway point, with three months to go before the MLS Cup Playoffs begin, Jeff writes.
Around the league:
Dominant Revolution: New England are on pace to tie the MLS record for most points in a season. One potential snag? Star midfielder Carles Gil is out indefinitely (sports hernia).
Hometown heroes: Nashville, Dallas and Houston are all undefeated at home, but they've also combined to win just one road game — part of a larger trend across MLS.
Team to watch: Minnesota's goal differential (0) isn't great, but they simply refuse to lose, with just one loss in their last 13 games.
Top performers: Stat leaderboard
Goals: Gustavo Bou, NE (11); Raúl Ruidíaz, SEA (11); Chicharito, LA (10); Ola Kamara, DC (10); Dániel Sallói, KC (10)
Assists: Gil, NE (15); Mauricio Pereyra, ORL (7); seven players (6)
Clean sheets (shutouts): Joe Willis, NSH (8); William Yarbrough, COL (8); Tyler Miller, MIN (6); three players (5)
Go deeper: Power rankings (ESPN)
7. 🍿 Now streaming: "Malice at the Palace" doc
"Untold: Malice at the Palace," a documentary about the infamous 2004 NBA brawl, is out now on Netflix, Jeff writes.
Run time: 1 hour, 8 minutes
Executive producer: Jermaine O'Neal
In a word: Eye-opening
Summary: Everyone knows what happened the night of Nov. 19, 2004, at Detroit's Palace of Auburn Hills. But where the blame was placed never sat right with those who bore the brunt of it. That's what O'Neal hopes to change.
The story, driven largely by interviews with O'Neal, Metta Sandiford-Artest (then Ron Artest), Reggie Miller and Stephen Jackson, builds slowly and then all at once, as meticulous care is given to setting the stage for a night that changed the NBA forever.
Performance to watch: As producer, O'Neal shapes much of the narrative, but it's the oft-misunderstood Sandiford-Artest whose interviews feel the most enlightening.
The big picture: The players believe the public perception of the incident was fueled by footage that told only a fraction of the story, and that they were labeled thugs and never got a chance to tell their story — until now.
🎥 Watch: Trailer (YouTube)
8. 📆 Aug. 11, 1991: Daly shocks the world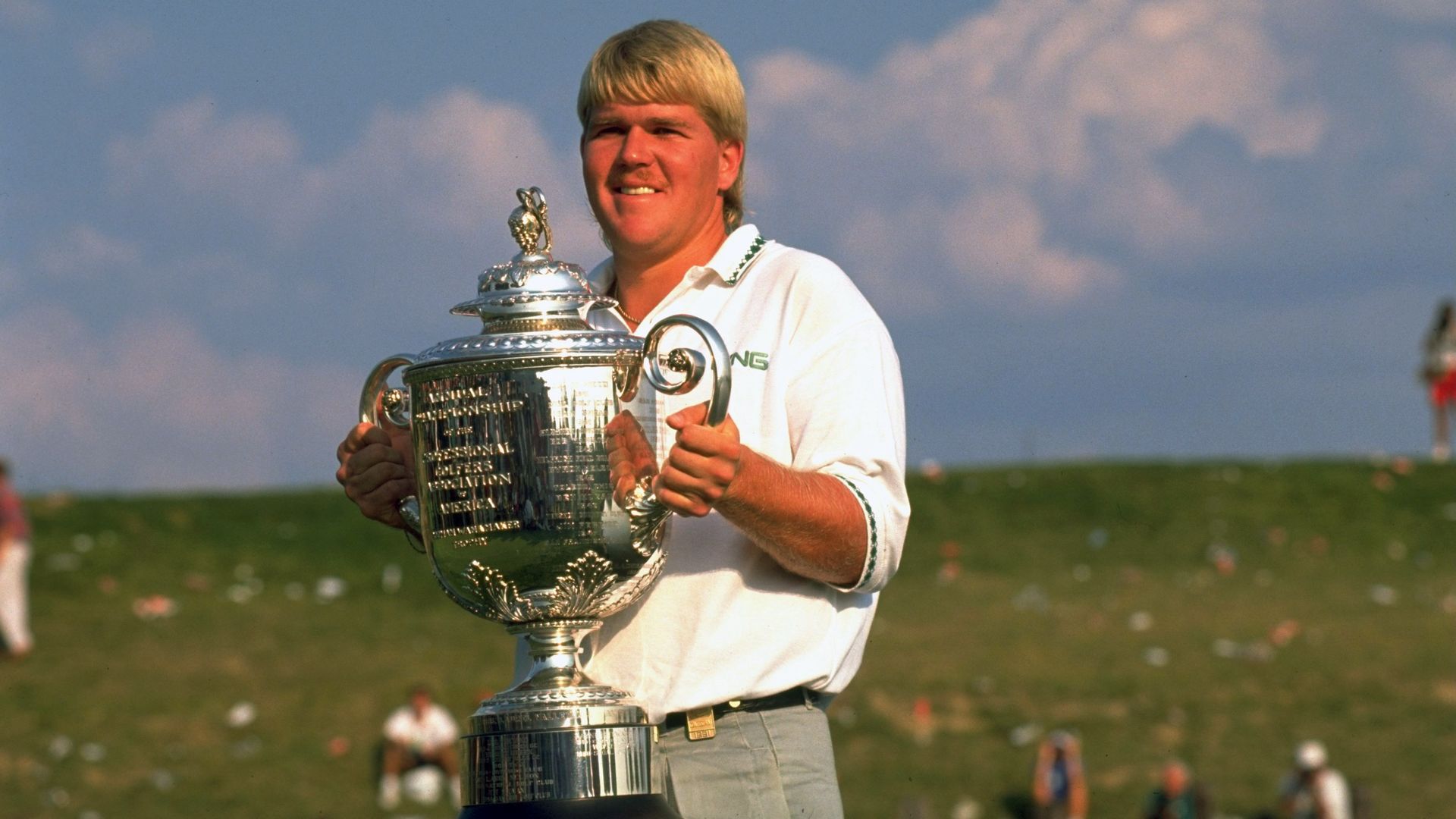 30 years ago today, John Daly won the PGA Championship at Crooked Stick (Carmel, Indiana) in one of golf's most improbable victories.
The backdrop: 1991 was Daly's first year on tour, and after missing 11 of his first 23 cuts, he was the ninth alternate for the PGA Championship.
But players kept dropping out, and the day before the tournament Daly got a call from future Hall of Famer Nick Price, who said he too was withdrawing because his wife was due to give birth.
Daly's spot wasn't guaranteed, but it sounded promising, so he drove 10 hours from Memphis to Carmel, arriving in the middle of the night. Hours later, he teed off as part of the field.
What happened: Price had offered Daly his caddie, Jeff "Squeaky" Medlin, and the two developed an instant rapport. By round two, Daly took a lead he'd never relinquish and cruised to his first of two majors (1995 Open Championship).
The aftermath: Daly's jovial personality made him an instant fan favorite, but his surprise victory wasn't exactly a sign of things to come. He's won just four more PGA events, and none since 2004.
🎥 Watch: Highlights (Golf Channel)
9. 🏈 NFL trivia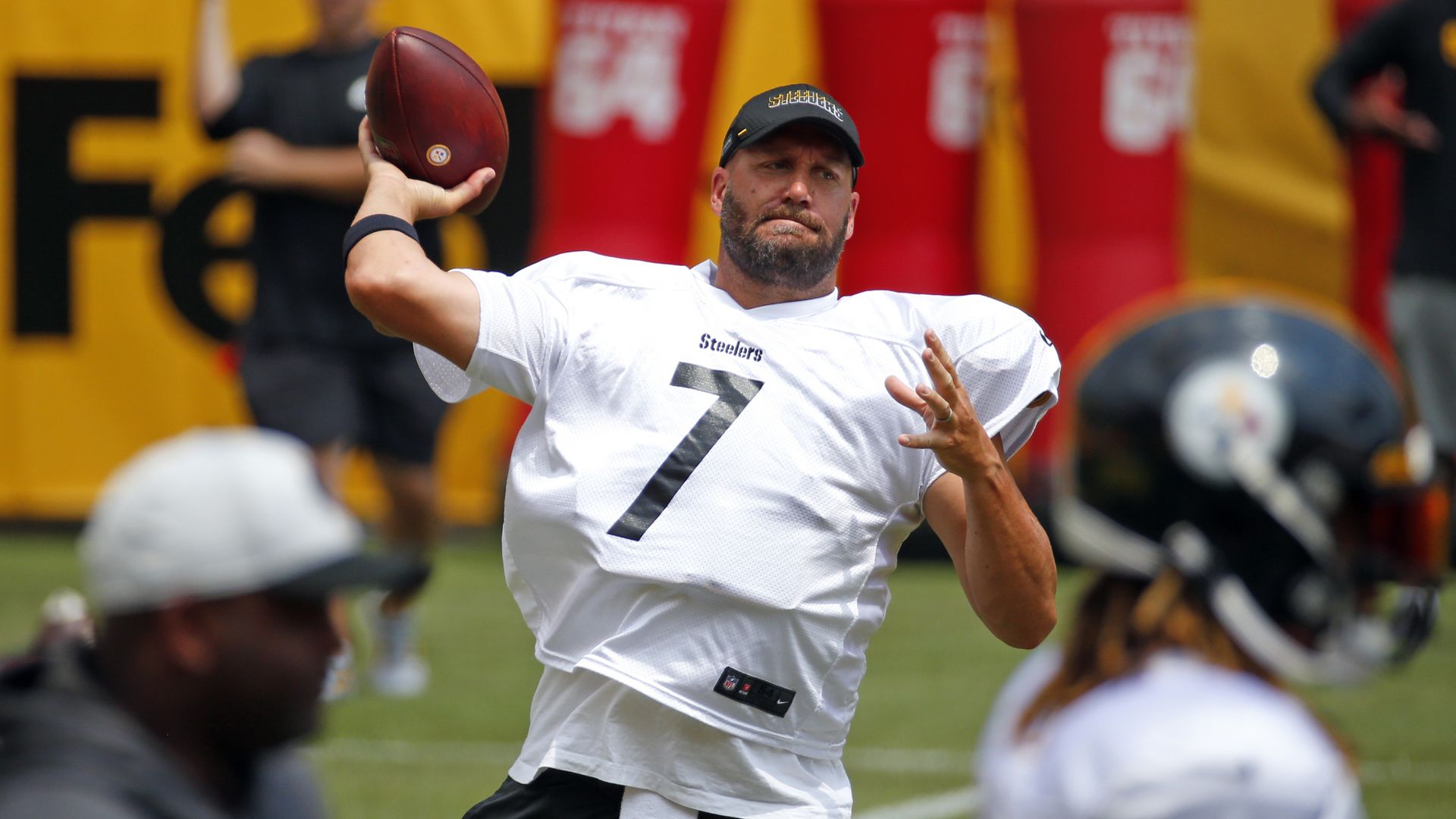 Question: As Ben Roethlisberger gears up for possibly his final NFL season, can you name the two teams he's beaten in the Super Bowl?
Answer at the bottom.
10. ⚾️ Sliding into Hump Day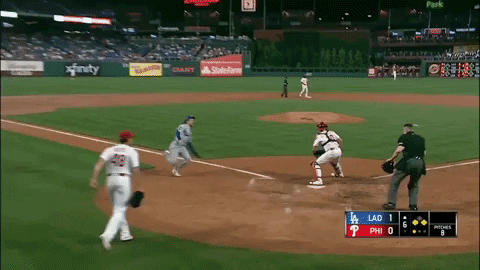 Trea Turner with the smoothest slide ... ever?
Talk tomorrow,
Kendall "Grip it and rip it" Baker
Trivia answer: Seahawks (2006) and Cardinals (2009)
🙏 Thanks for reading. Don't forget to follow us on Twitter: @thekendallbaker and @jeffreytracy.