👋 Happy Monday! Hope you enjoyed the weekend. Coming Friday: College Football Season Preview (Special Edition).
Today's word count: 1,343 (5 minutes)
1 big thing: 🏈 So long, Mr. Luck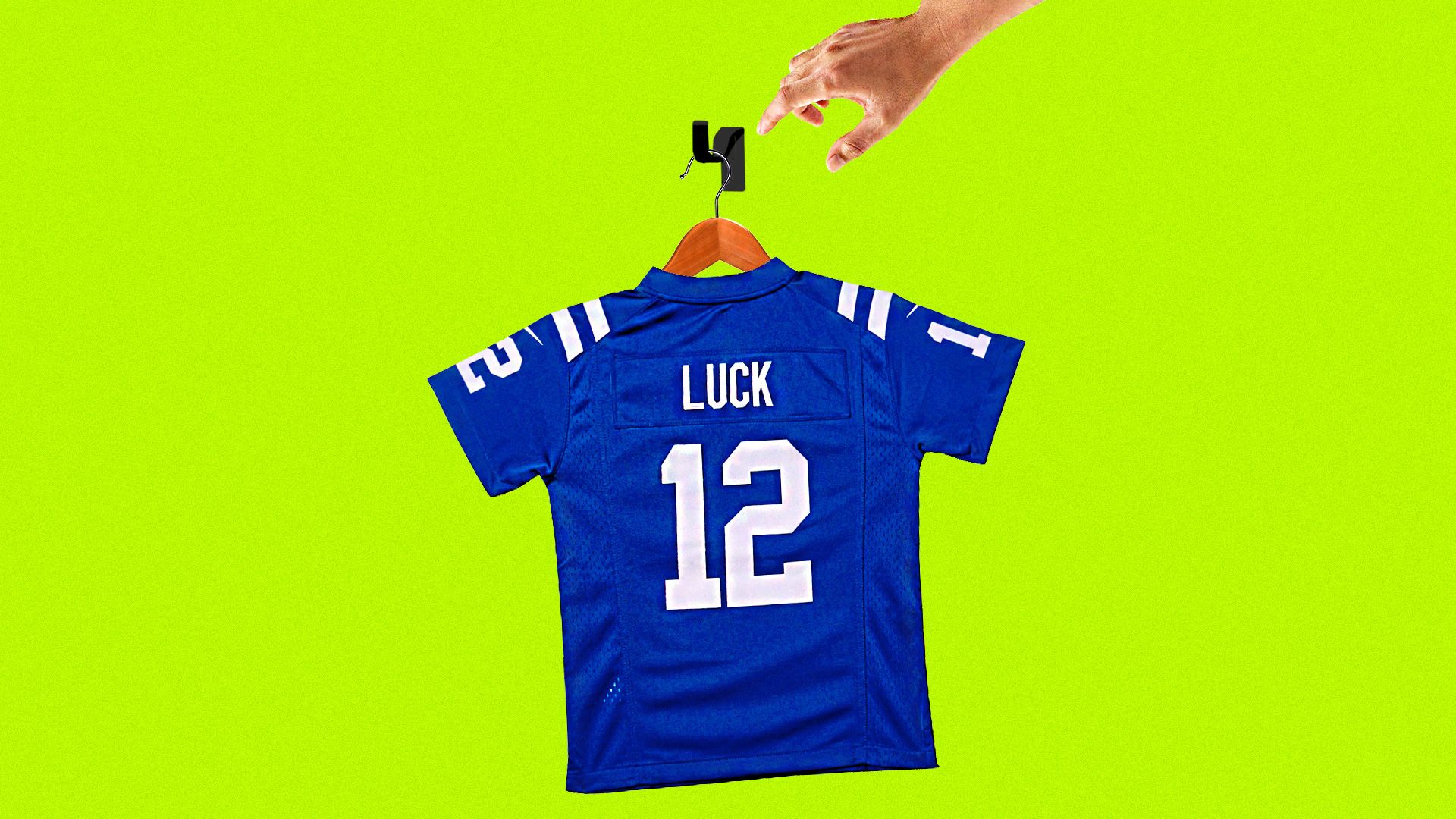 In a shocking development on Saturday night, 29-year-old Colts QB Andrew Luck retired from the NFL, saying constant injuries have taken away his love for the game.
"For the last four years or so, I've been in this cycle of injury, pain, rehab — injury, pain, rehab — and it's been unceasing, unrelenting. I felt stuck in it, and the only way I see out is to no longer play football. It's taken my joy of this game away."
"I've come to the proverbial fork in the road, and I made a vow to myself that if I ever did again, I'd choose me, in a sense. ... This is not an easy decision. It's the hardest decision of my life. But it is the right decision for me."
Why it matters: This is the most shocking retirement American sports has seen since the 1990s, when Barry Sanders quit football at age 30 (1999) and Michael Jordan left the NBA for the first time (1993).
29-year-old QBs don't just leave the NFL — especially those on track to earn as much as $500 million in future salary and end their careers as all-time greats.
Add in the surreal scene on Saturday — news broke on Twitter during the Colts-Bears game, forcing Luck to make the announcement at a hastily-assembled press conference rather than on Sunday, as originally planned — and you have a rare "where were you when…" moment.
What they're saying:
"People walk away from lucrative careers ... or stress-filled jobs .... because they realize that what once seemed so appealing was now getting in the way of real happiness and fulfillment. ... Money won't buy you happiness but it can buy you freedom, and so Luck, with all his millions, exercised his." (Dan Wetzel, Yahoo Sports)
"There are basically two ways to react upon learning the news of an athletic retirement: aww or whoa! The first reaction goes out with love for the world's graceful agers … Others [are] the unexpected departures, the whoa!s, the goodbyes that seem like a glitch." (Katie Baker, The Ringer)
The bottom line: This isn't the end of Andrew Luck. It's the beginning of the rest of his life. (Though, honestly, I wouldn't be surprised if we see him back under center in the future.)
Go deeper:
The final word from Capt. Andrew Luck, himself (best account on Twitter)...

Screenshot from CaptAndrewLuck's Twitter feed.
P.S. ... Can't wait for the "30 for 30" documentary on the 2012 NFL draft: The greatest class that never was. The top five picks that year: Andrew Luck, Robert Griffin III, Trent Richardson, Matt Kalil (he's been solid), Justin Blackmon.
2. 🎾 U.S. Open primer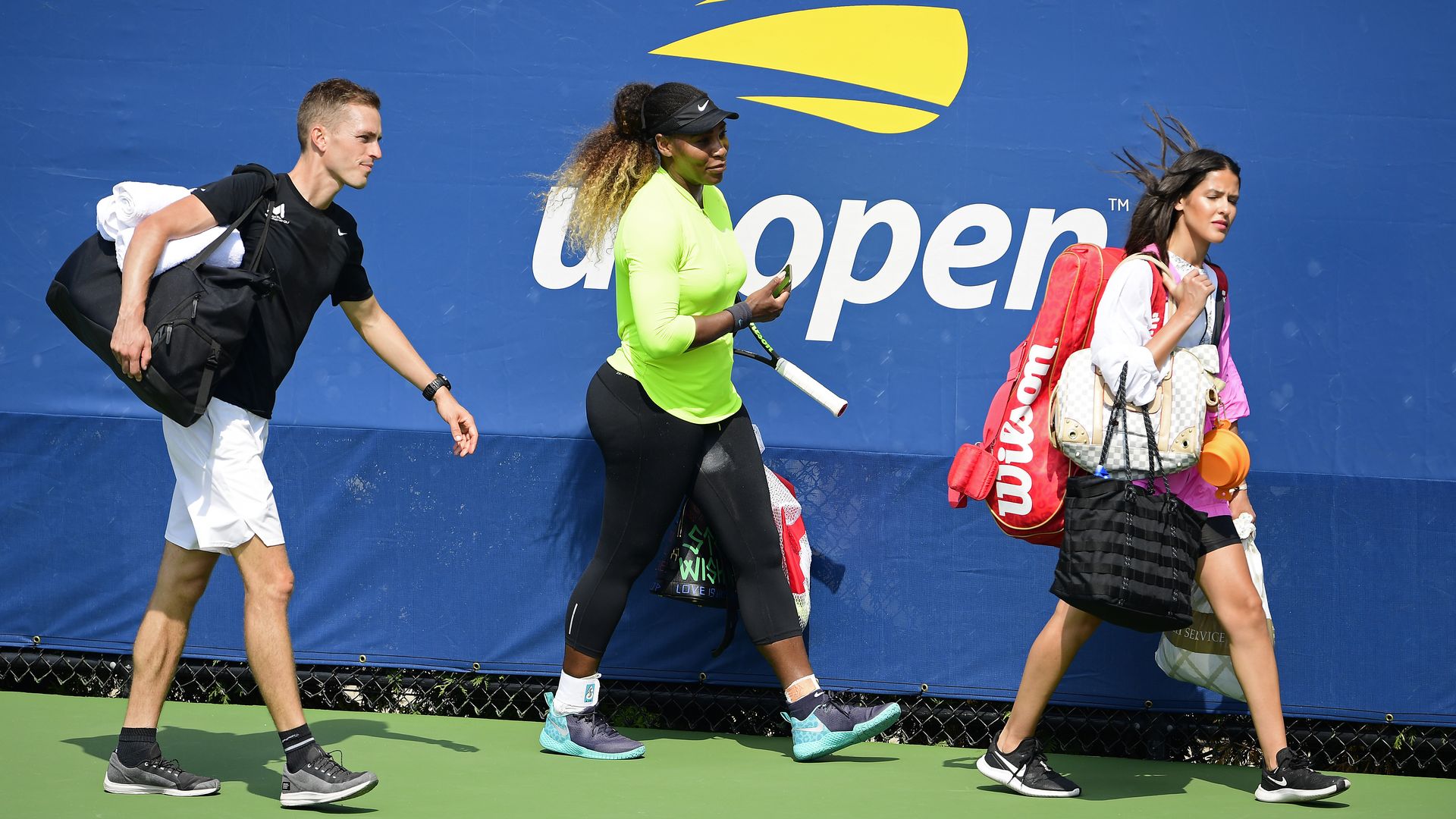 The 2019 U.S. Open begins today, and we'll be treated to a high-profile first-round clash between No. 8 seed Serena Williams and her (kind of) rival Maria Sharapova.
Women's preview (view bracket)
The intrigue: Six-time U.S. Open champion Serena Williams is vying for her 24th career Grand Slam, which would tie Margaret Court's record.
Talented teens: This is 15-year-old Coco Gauff's first major since taking the tennis world by storm at Wimbledon. Joining her in the field are 18-year-old Iga Swiatek (Poland), who has moved into the top 50 and 19-year-old Bianca Andreescu (Canada), who is coming off a won in Toronto.
Men's preview (view bracket)
The intrigue: It's been five years since men's tennis had a first-time Grand Slam champion, per NYT, and Dominic Thiem is the only man currently under 30 to have won a single set in a Grand Slam final. Will young blood finally break through in New York?
American to watch: 26-year-old American Taylor Fritz has steadily worked his way into the top 30 this year, and it feels like he's on the verge of a breakthrough performance.
Tonight's slate (ESPN/ESPN2)
5pm ET: (26) Taylor Fritz vs. Feliciano Lopez
7pm ET: (8) Serena Williams vs Maria Sharapova
8:15pm ET: (3) Roger Federer vs. Sumit Nagal
3. 🏀 Meet the Celtics — I mean, Team USA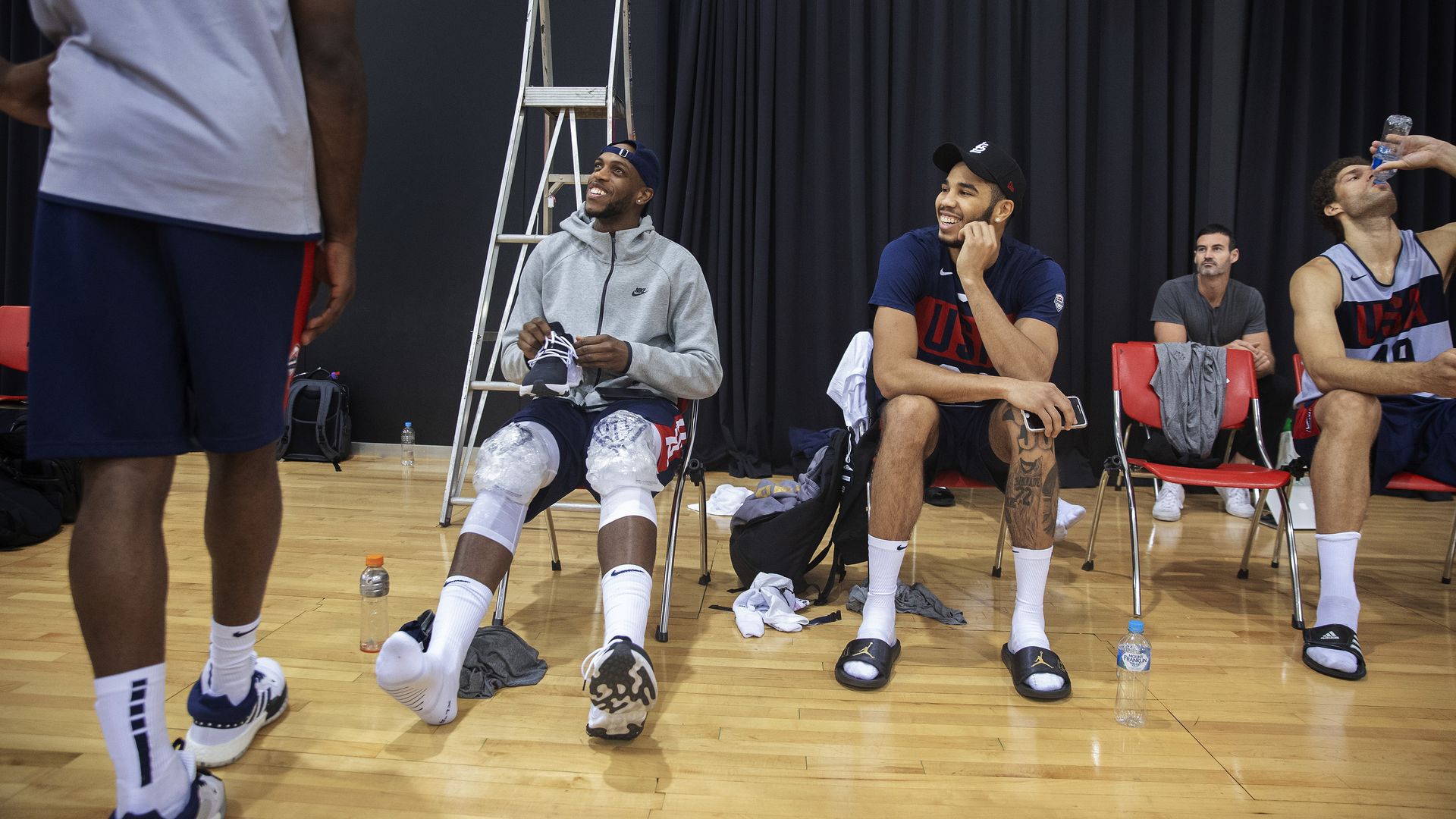 USA Basketball has finalized its roster for the upcoming FIBA World Cup (starts Saturday in China), and let's just say this ain't the Dream Team. But hey, that could make it more fun to follow, right?! Victory is far from guaranteed.
ICYMI: Australia beat this team 98-94 in an exhibition on Saturday, the first loss for Team USA in 13 years (and 78 games).
By the numbers: The roster includes four Celtics (Kemba Walker, Jayson Tatum, Jaylen Brown, Marcus Smart), two NBA All-Stars (Walker and Khris Middleton) and just one NBA champion (Harrison Barnes).
Depth chart (according to me):
PG: Walker (Celtics), Smart (Celtics), Derrick White (Spurs)
SG: Donovan Mitchell (Jazz), Brown (Celtics)
SF: Middleton (Bucks), Joe Harris (Nets)
PF: Tatum (Celtics), Barnes (Kings)
C: Myles Turner (Pacers), Brook Lopez (Bucks), Mason Plumlee (Nuggets)
P.S. ... Exhibition happening as we speak: USA vs. Canada (live coverage)
4. 📸 Photos of the weekend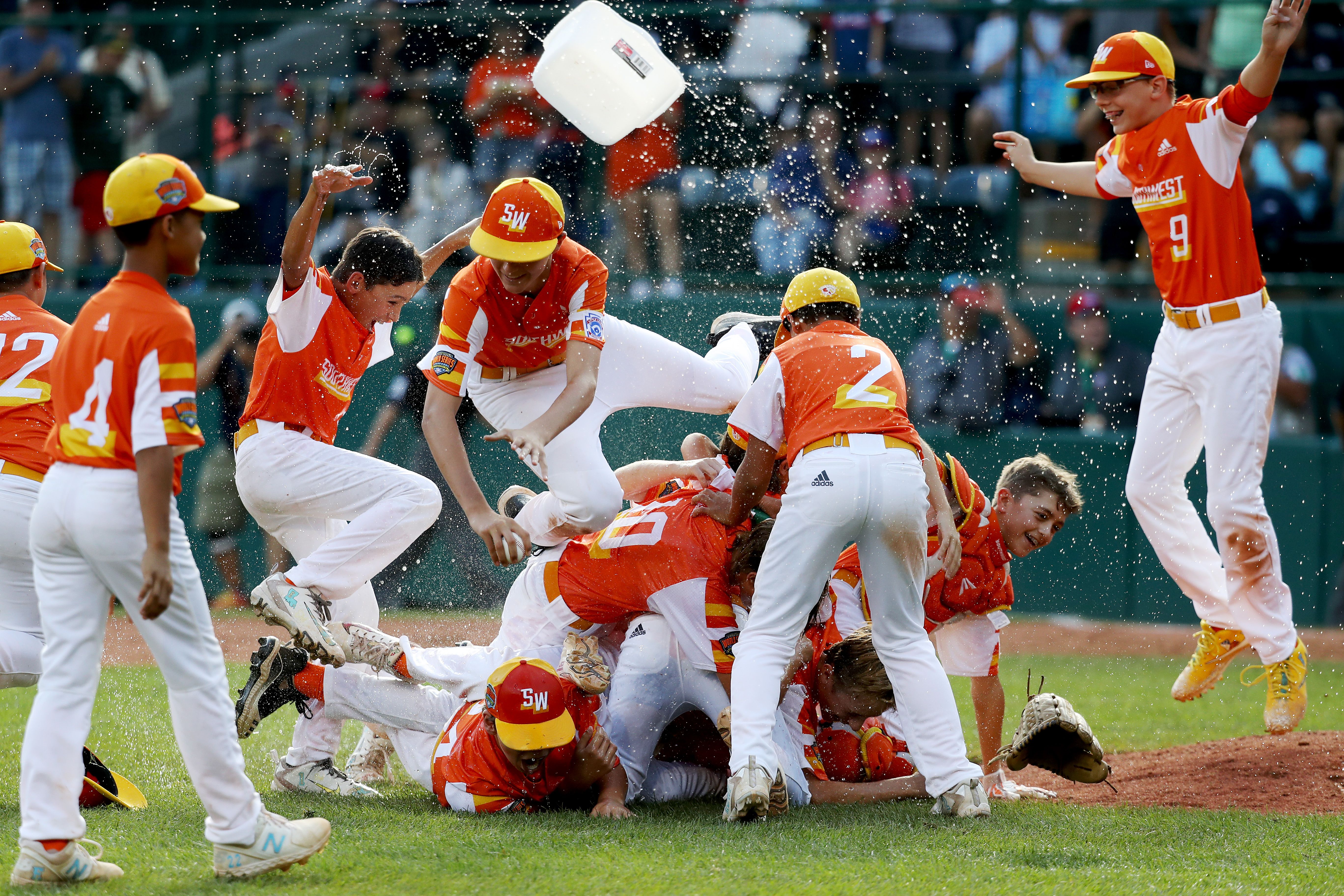 Photo: Rob Carr/Getty Images
SOUTH WILLIAMSPORT, PA. — Louisiana claimed its first Little League World Series title as pitcher Egan Prather threw a two-hit shutout to lead a team from suburban New Orleans past Curacao 8-0.
Fun fact: Louisiana is the first LLWS champion to lose its first game since the tournament expanded in 2001. After falling to Hawaii, they fought their way back through the loser's bracket and won six games in eight days.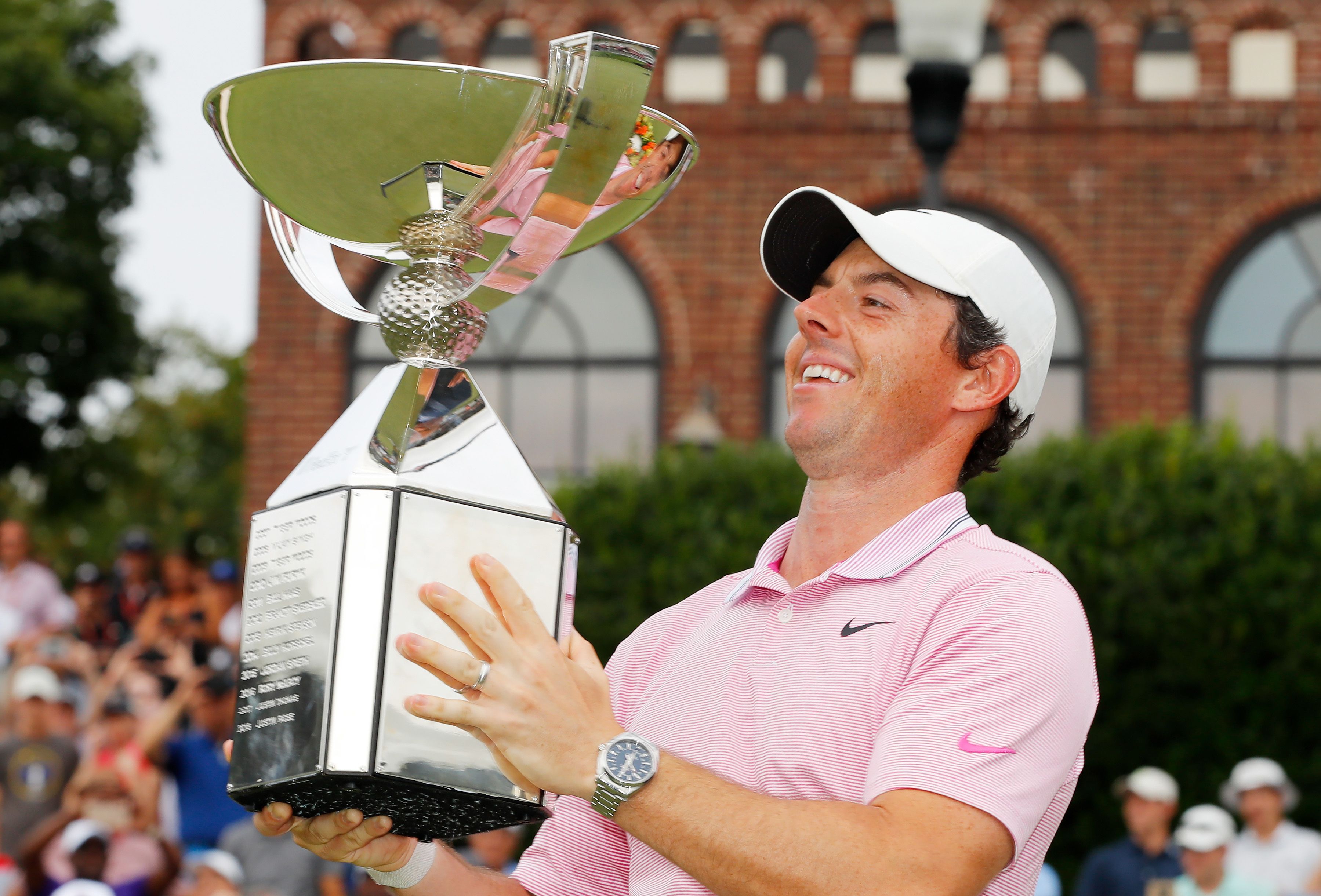 Photo: Kevin C. Cox/Getty Images
ATLANTA — On a weekend that saw a lightning strike injure six spectators, Rory McIlroy shot scores of 66-67-68-66 to win the FedEx Cup (and $15 million), joining Tiger Woods as the only players to win it twice.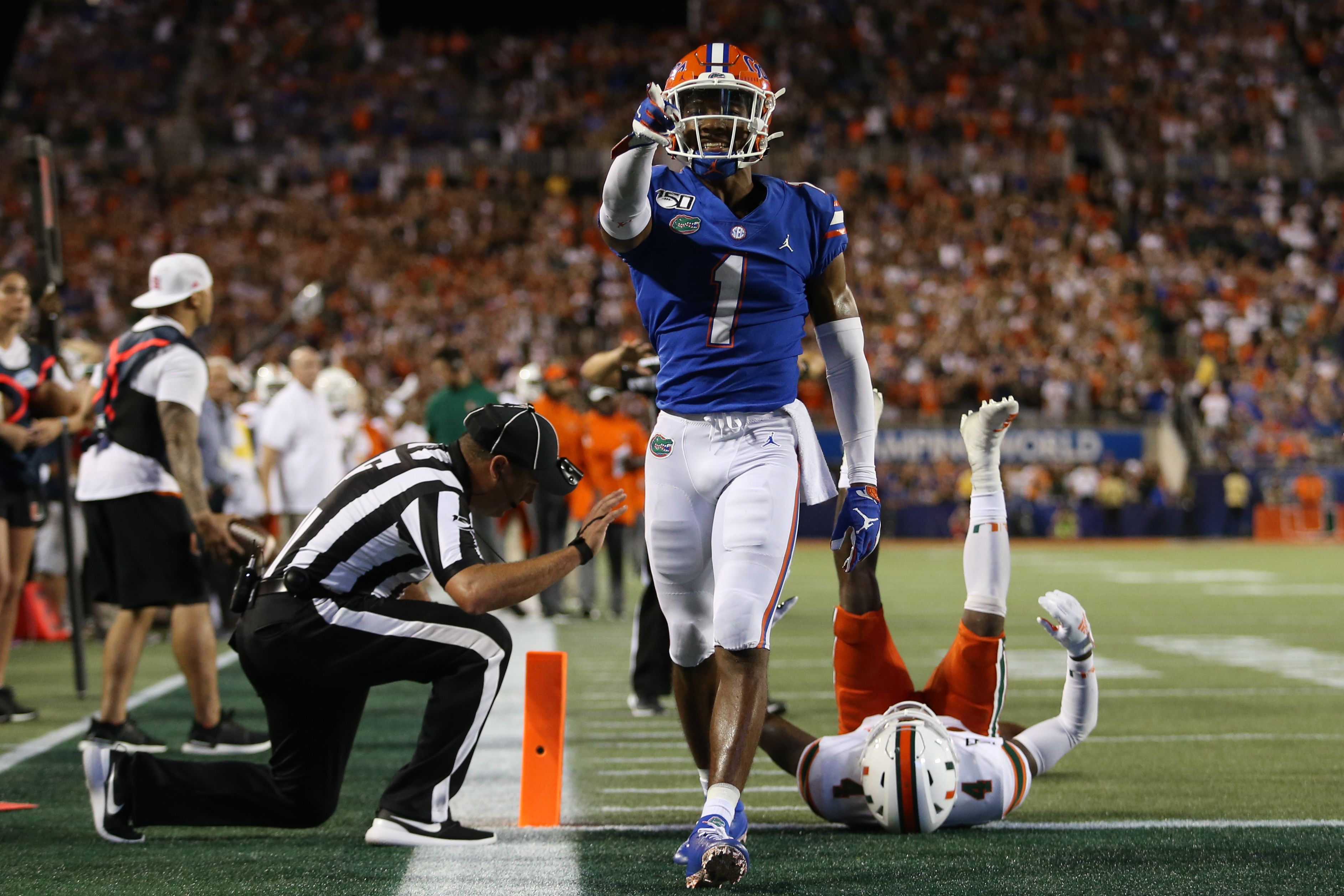 Photo: David Rosenblum/Icon Sportswire via Getty Images
ORLANDO, FLA. — In the opening game of the 2019 college football season, Florida beat Miami 24-20 to improve to 22-0 all-time in season openers when ranked in the Top 10.
By the numbers: The game drew a 4.1 overnight rating, making it ESPN's highest-rated regular-season college football game since Ohio State-Michigan in 2016.
5. 📚 Good reads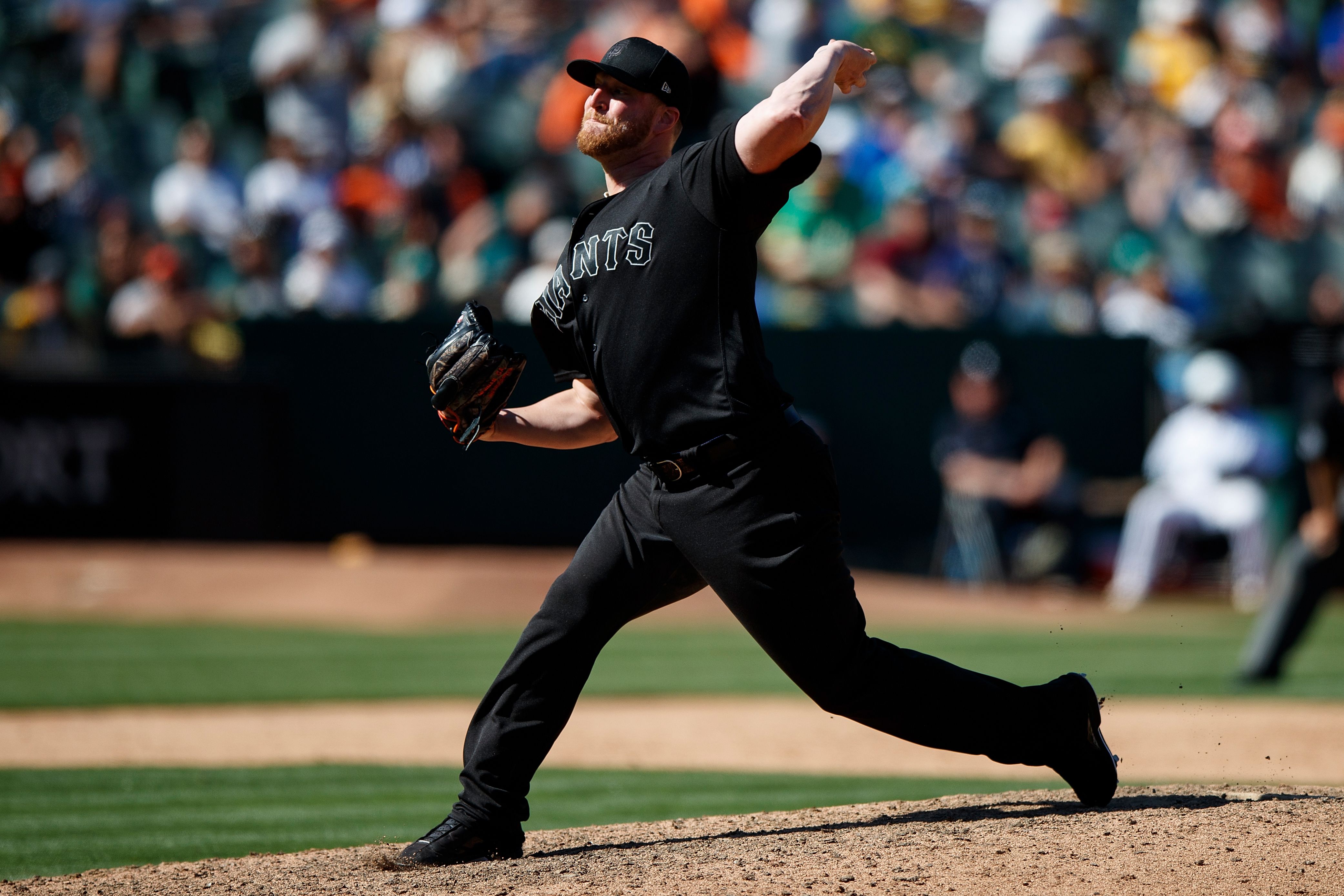 Who OK'd these? Photo: Jason O. Watson/Getty Images
⚾️ MLB Wanted To Make Baseball Fun With Players' Weekend Jerseys. It Backfired. (WashPost)
"This weekend was what MLB calls 'Players' Weekend,' when players can choose a nickname for their jersey backs, and MLB tried to spice things up further by making the uniforms nearly monochromatic in black or white. The decision … received near-universal derision."
⚽️ Play Now, Pay Later: How Loans Became Soccer's Favored Accounting Tool (NYT)
"Loan-to-buy deals are on the rise, favored because they allow top clubs to comply with Financial Fair Play regulations without losing any of their purchasing power."
🏈 How Dabo Built Clemson Into A Monster (ESPN)
"Dabo Swinney lost his dream job in 2000, when the entire staff at Alabama was axed. So he started … selling real estate. And his old boss says if Swinney had stuck with it, he could have been a millionaire property mogul. But he wanted to get back to coaching, and that has turned out OK."
6. Aug. 26, 1939: ⚾️ MLB makes its TV debut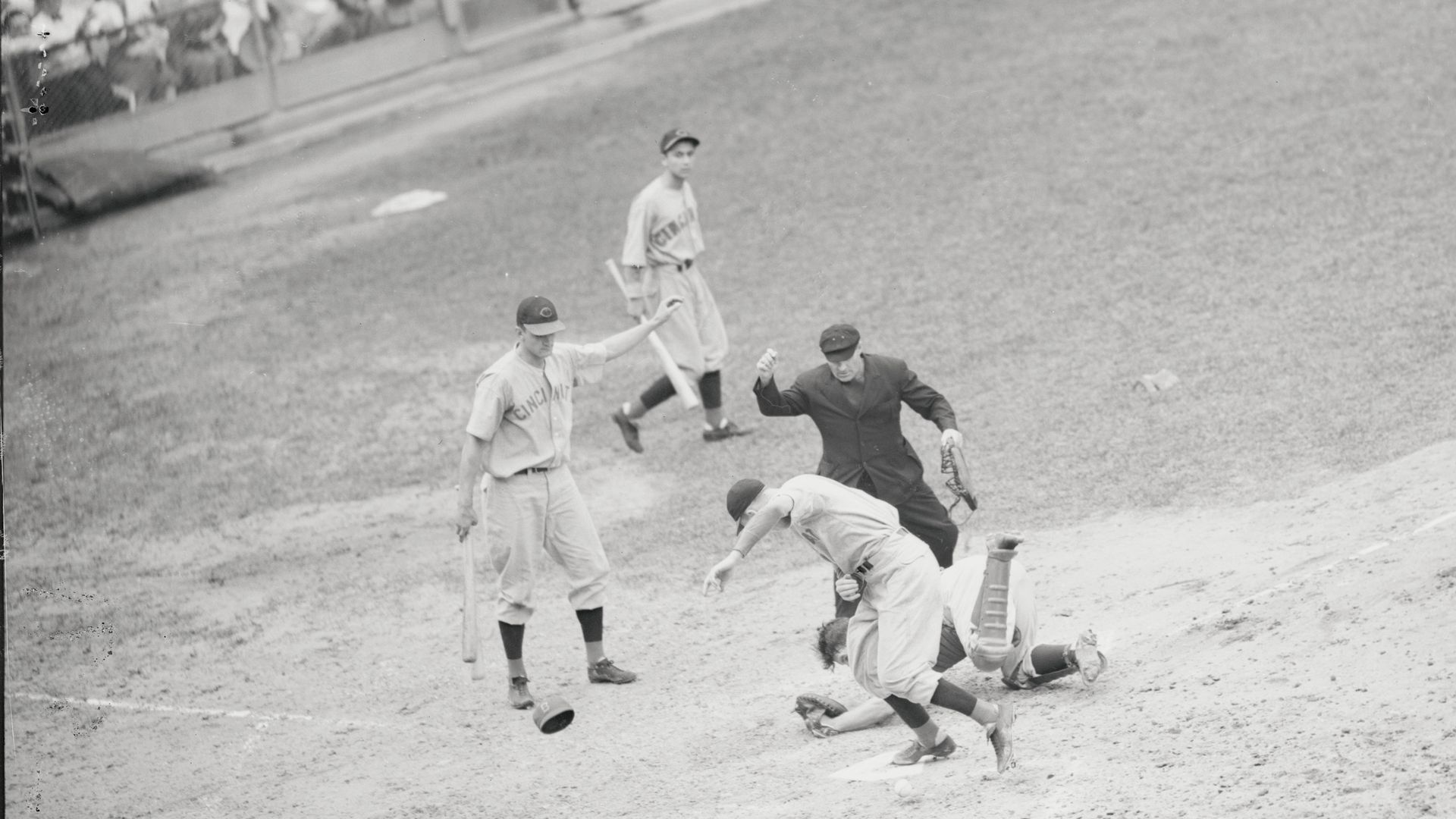 80 years ago today, a doubleheader between the Cincinnati Reds and Brooklyn Dodgers was televised — the first time a Major League Baseball game was broadcast on live TV.
How it worked:
Only two cameras were used for the broadcast. One was aimed down the first-base line to pick up infield throws and the other hovered above home plate to capture the entire diamond.
The legendary Red Barber was on the call and had to guess which camera angle was being shown to audiences at home throughout the game.
Go deeper: Baseball's first Major League broadcast (MLB)
7. 🏈 NFL trivia
Andrew Luck's 171 career passing touchdowns are the third-most in NFL history through a player's first 86 games.
Question: Who are the only two QBs with more passing touchdowns through their first 86 games?
Hint: One is still playing and the other retired before the 2000 season.
Answer at the bottom.
8. The Ocho: 🤸‍♀️ Robot judges are coming to gymnastics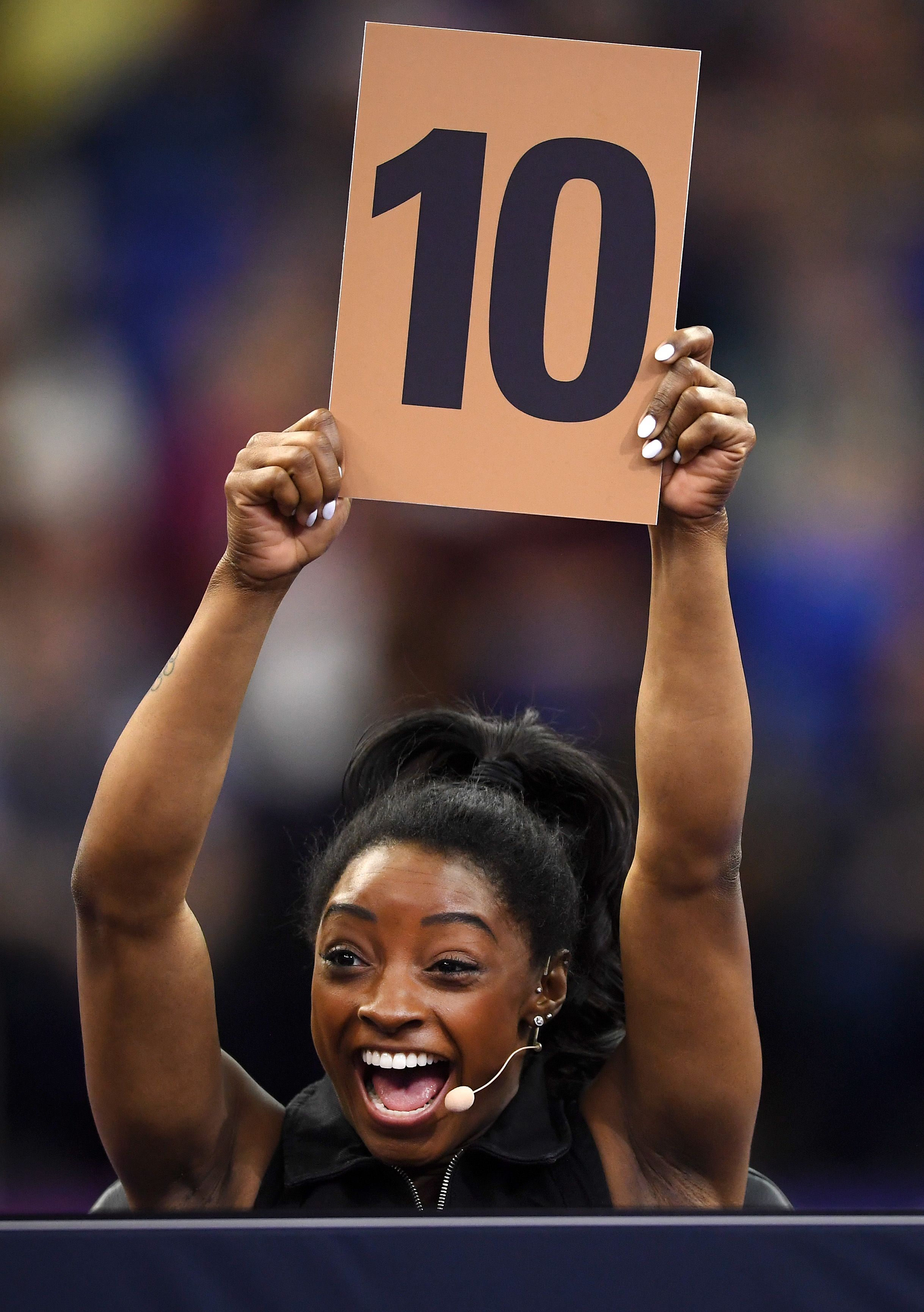 Simone Biles. Photo: Laurence Griffiths/Getty Images
Controversy over video assistant referee technology (VAR) has engulfed seemingly every sport. Now, it's coming to gymnastics, writes Axios' Mike Sykes.
Driving the news: The International Gymnastics Federation recently approved the use of VAR in international competition — "a decision that could ultimately shift control over the sport's judging from humans to robots," writes WSJ's Louise Radnofsky (subscription).
Why it matters: Different international standards and flat out mistakes by judges have muddied scores in the past, but VAR theoretically fixes that by sticking to one standard.
What's next: The technology will be used at the world championships in October, and if the test goes well, it could be deployed at the 2020 Olympics.
Thought bubble from Axios' very own former gymnast, Sara Fischer:
"As a gymnast, your energy is always placed on the standard point deductions. The stress to me wouldn't be that VAR is biased against you, but that it makes it easier for judges to see things they normally wouldn't catch. That could be good or bad."
See you tomorrow,
Kendall "We need to bring back the name 'Red'" Baker
Trivia answer: Aaron Rodgers (174) and Dan Marino (196)