Axios Sports
December 09, 2021
👋 Good morning!
Today's word count: 1,734 words (7 minutes).
Let's sports...
1 big thing: 🏀 High school Super League takes flight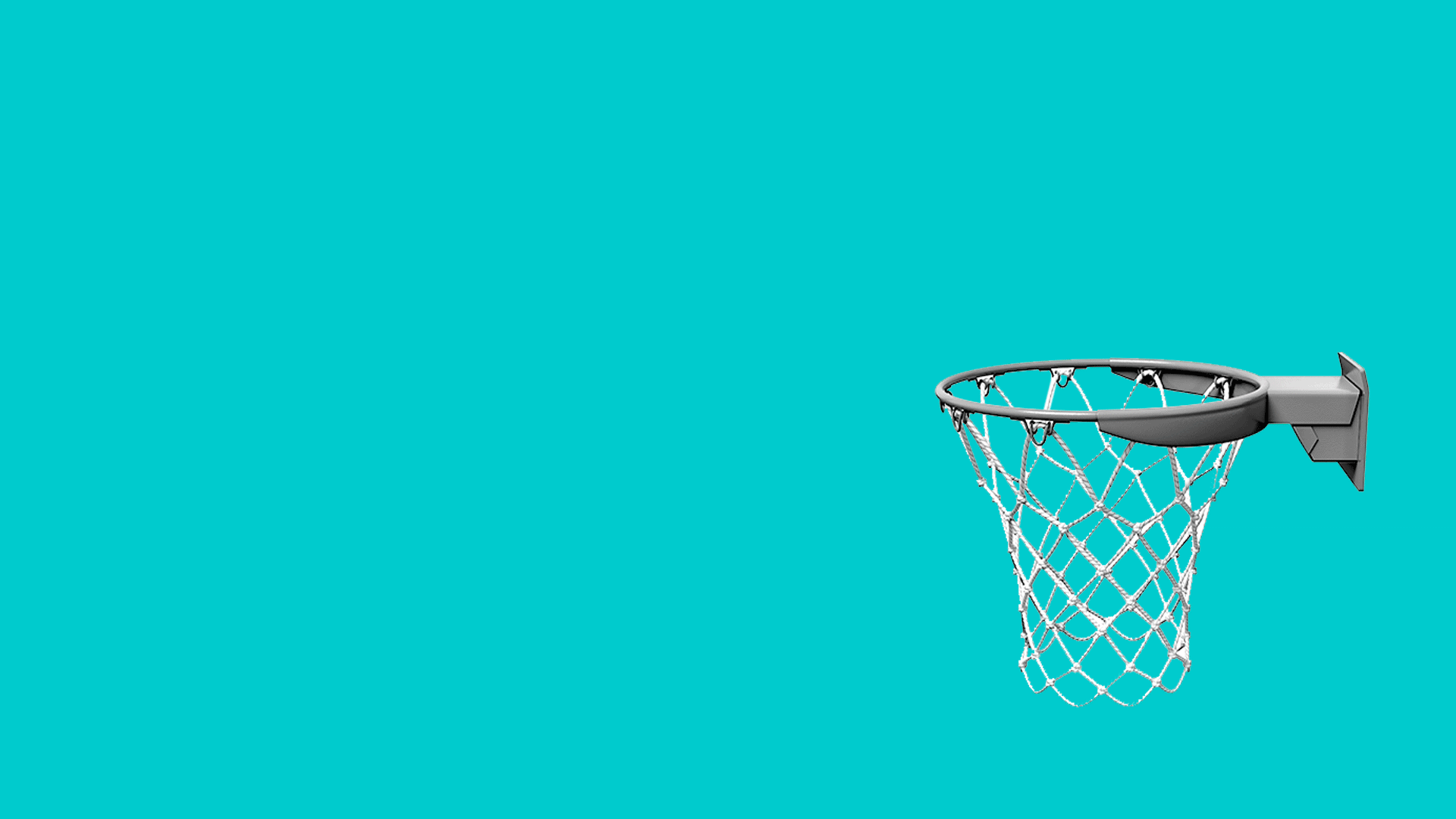 European soccer's Super League fell apart two days after it was announced. That didn't stop America's top high school basketball programs from forming a Super League of their own.
State of play: The National Interscholastic Basketball Conference (NIBC) began its first full season this month, with eight of the nation's best teams competing head-to-head at venues across the country.
Montverde Academy (Montverde, Florida)
IMG Academy (Bradenton, Florida)
Oak Hill Academy (Mouth of Wilson, Virginia)
Sunrise Christian Academy (Bel Aire, Kansas)
La Lumiere (La Porte, Indiana)
Wasatch Academy (Mt. Pleasant, Utah)
Legacy Early College (Greenville, South Carolina)
Bishop Walsh (Cumberland, Maryland)
Between the lines: Just how much talent is in this league? The NIBC features 15 of the top 50 seniors in the nation, and the 2021 edition of March Madness featured 44 players from NIBC schools.
The eight NIBC schools have won the past eight high school national championships, with Montverde taking home five titles.
Montverde produced seven draft picks in the 2021 NBA draft, including four first-rounders: Cade Cunningham (No. 1), Scottie Barnes (No. 4), Moses Moody (No. 14) and Day'Ron Sharpe (No. 29).
La Lumiere (3-0) sits atop the standings after Week 1, with Oak Hill (0-3) bringing up the rear. The action continues this weekend (tonight through Saturday) on ESPN+.
The backdrop: When games were canceled last season amid the pandemic, some current NIBC teams organized their own competitions. From there, the idea to form their own league was born.
The NIBC arrives during a time of dramatic change, with a growing number of elite prospects skipping college for the G League or opting out of high school to join Overtime Elite.
While those leagues provide a paid pathway to the NBA, the NIBC is fully amateur, allowing players to keep their options open with regards to playing in college one day.
The bottom line: As the opportunities available to teenage hoops stars continue to diversify, elite high schools must adjust. Don't be surprised if the NIBC adds more teams, or if competing leagues pop up.
2. 🐎 Medina Spirit: A race horse, remembered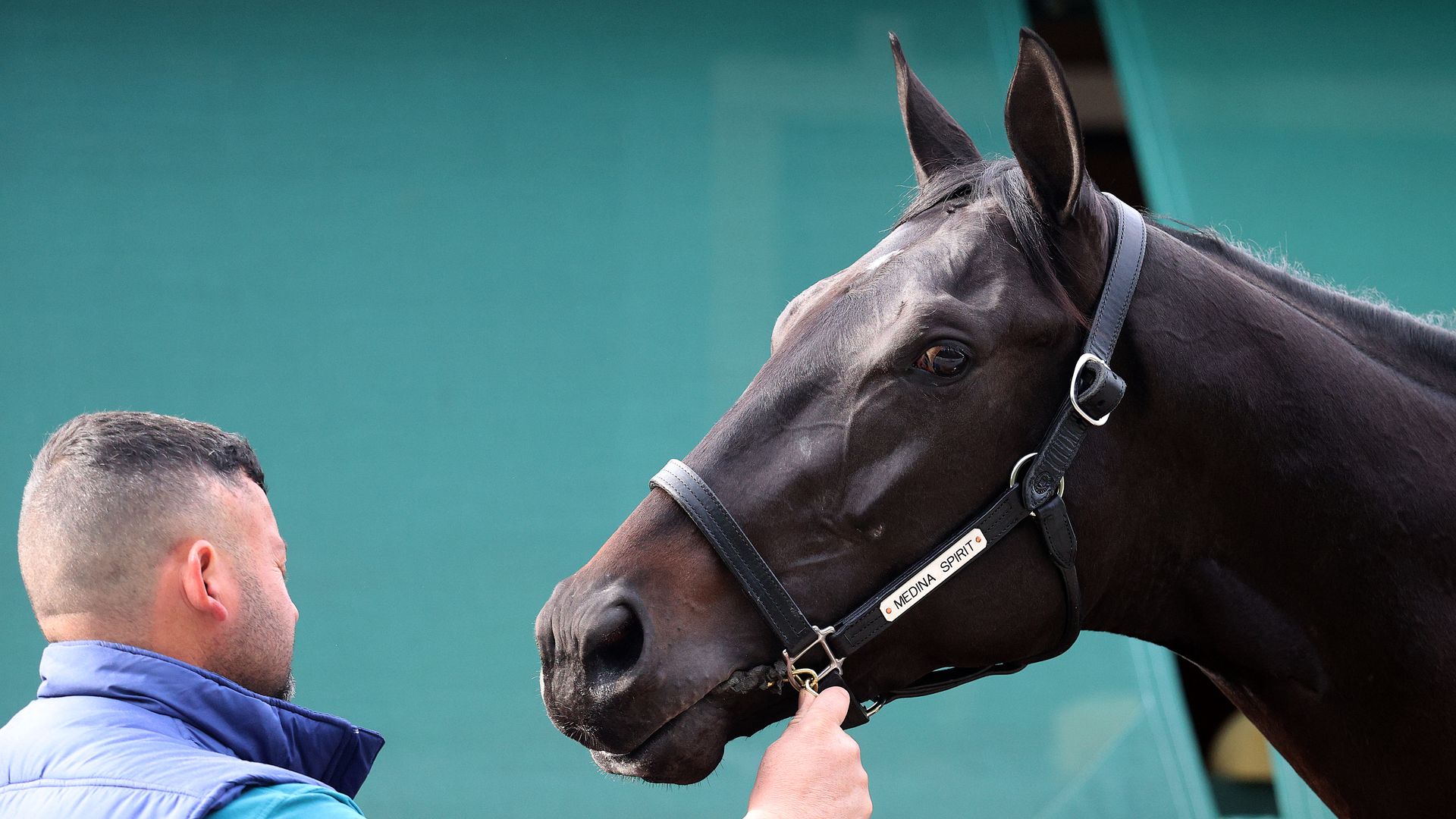 Medina Spirit died at California's Santa Anita Park on Monday from a "probable cardiac event" just seven months after his Kentucky Derby win was marred by a positive drug test, Axios' Jeff Tracy writes.
Why it matters: His sudden death and doping history may be linked, which is part of a broader issue in horse racing — a sport that has for years been on life support and is in desperate need of change.
The backdrop: Medina Spirit was born on April 5, 2018, at a modest farm in Ocala, Florida — not one of the mega-breeders so many champions come from.
Early years: Born to a dam who couldn't produce milk and a sire with a humble pedigree, Medina's origins hardly foretold his future success. None of that mattered to breeder Gail Rice. "He floated, and he was happy all the time," she told WashPost.
Sales: He was sold as a yearling in January 2019 for the bare minimum, $1,000, to the lone buyer who showed interest. "He was just athletic-looking," the buyer said. He was re-sold at age two for a still modest $35,000 to Saudi businessman Amr Zedan, who hired the controversial yet legendary Bob Baffert as his trainer.
Racing career: In 10 races, Medina Spirit never finished worse than third. His last race was a second-place finish at the Breeders' Cup Classic last month.
The big picture: The official cause of Medina Spirit's death is yet to be determined (results of a necropsy are still forthcoming), but it may be inextricably tied to the issues with the sport at large.
A week after the Derby, he tested positive for betamethasone, an anti-inflammatory steroid that's legal, but not in such close proximity to a race. His win is still under review, and may yet be revoked.
That was the fifth positive among Baffert's horses in the span of a year, and 30th overall. Medina is the 75th horse of Baffert's to die in California, the most-ever on a per-start basis, per WashPost.
Since December 2018, over 70 horses have died at Santa Anita Park, mostly from fractures leading to euthanasia. One report suggests over 1,000 horses die in the U.S. every year.
What's next: The Horseracing Integrity and Safety Act, which will aim to reform anti-doping measures and improve racetrack safety, goes into effect next summer.
3. 🏈 NFL power rankings: Week 14
The Cardinals, Packers and Bucs — the top three teams in our power rankings — can all clinch playoff spots this weekend, Jeff writes.
AFC playoff picture: 1. Patriots (9-4), 2. Titans (8-4), 3. Ravens (8-4), 4. Chiefs (8-4), 5. Chargers (7-5), 6. Bengals (7-5), 7. Bills (7-5)
In the hunt: Steelers (6-5-1), Colts (7-6), Raiders (6-6), Browns (6-6), Broncos (6-6), Dolphins (6-7)
NFC playoff picture: 1. Cardinals (10-2), 2. Packers (9-3), 3. Bucs (9-3), 4. Cowboys (8-4), 5. Rams (8-4), 6. Washington (6-6), 7. 49ers (6-6)
In the hunt: Eagles (6-7), Vikings (5-7), Panthers (5-7), Falcons (5-7), Saints (5-7), Giants (4-8), Bears (4-8), Seahawks (4-8)
📆 Coming up: There are six games this weekend between teams at .500 or better: Cards-Rams on Monday, plus all five of "Sunday's best" below.
Tonight: Steelers at Vikings (-3)
Sunday's best: Ravens at Browns (-2.5); Raiders at Chiefs (-9.5); Cowboys (-4) at Washington; 49ers at Bengals (-1); Bills at Bucs (-3.5)
Sunday night: Bears at Packers (-12.5)
Monday night: Rams at Cardinals (-2.5)
Byes: Colts, Dolphins, Patriots, Eagles
Go deeper: Which NFL teams are healthiest for the homestretch? (ESPN)
4. ⚡️ Lightning round
🏀 Houston wins again: The Rockets beat the Nets, 114-104, and have now won seven straight games immediately following a 15-game losing streak — the only major U.S. sports team to ever do that.
🏒 Coyotes face eviction: The City of Glendale has informed the Coyotes that it will lock them out of Gila River Arena if the team doesn't pay its delinquent tax bills by Dec. 20.
🚀 Flight delayed: Michael Strahan and five others will have to wait another few days before going to space. Blue Origin bumped the 10-minute flight from today to Saturday due to high winds.
🎧 Good listen: Most powerful curse in the NFL? The 1925 Pottsville Maroons (ESPN Daily)
The Pottsville Maroons were one of the greatest early NFL teams, but the league stripped them of their 1925 championship and gave it to the (then) Chicago Cardinals. Thus, a curse was born.
5. ⚾️ Endeavor buys nine minor league teams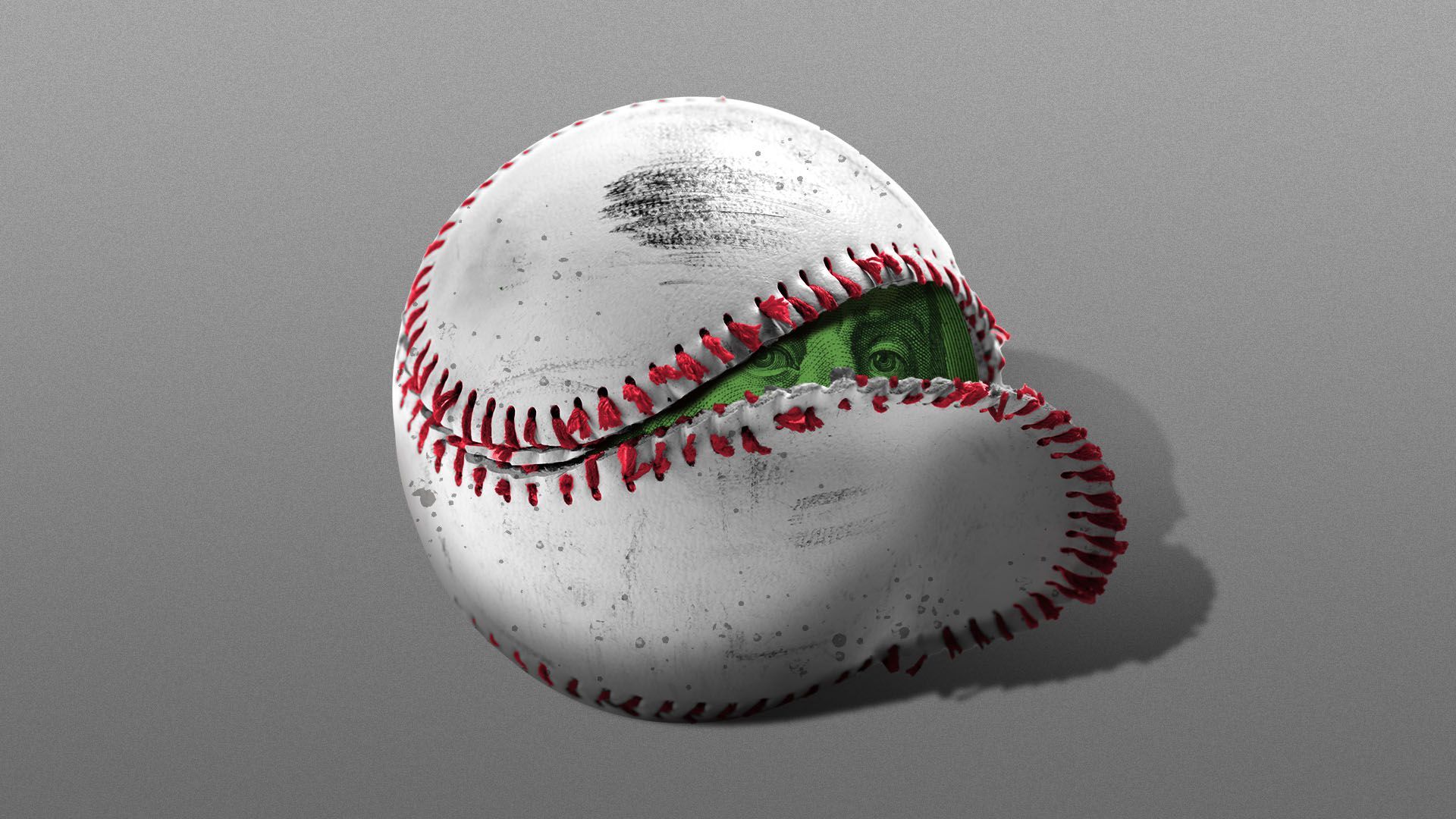 Endeavor — the publicly-traded company that owns the UFC, Professional Bull Riders, WME and IMG — is buying nine minor league baseball teams affiliated with MLB's most iconic franchises.
Initial clubs: Iowa Cubs (Triple-A Cubs), Memphis Redbirds (Triple-A Cardinals), Scranton/Wilkes-Barre RailRiders (Triple-A Yankees), Hudson Valley Renegades (High-A Yankees), San Jose Giants (Low-A Giants)
Still being approved: Gwinnett Stripers (Triple-A Braves), Mississippi Braves (Double-A Braves), Rome Braves (High-A Braves), Augusta GreenJackets (Low-A Braves)
Why it matters: Minor League Baseball was forced to cancel the 2020 season because, unlike MLB, it didn't have media rights to fund games with empty stands. Endeavor, which has experience negotiating large media deals, believes they can change that.
The company has formed Diamond Baseball Holdings, which will oversee ticket sales, sponsorships, naming rights, food and beverage, and media rights for all nine teams.
Diamond Baseball Holdings hopes to negotiate deals with streaming services, per Bloomberg. It will also book concerts at venues.
The backdrop: This comes on the heels of MLB's minor league restructuring, which cut the number of teams by 25%. Starting next season, MLB teams will be required to provide housing.
6. ⚽️ Champions League: Barça out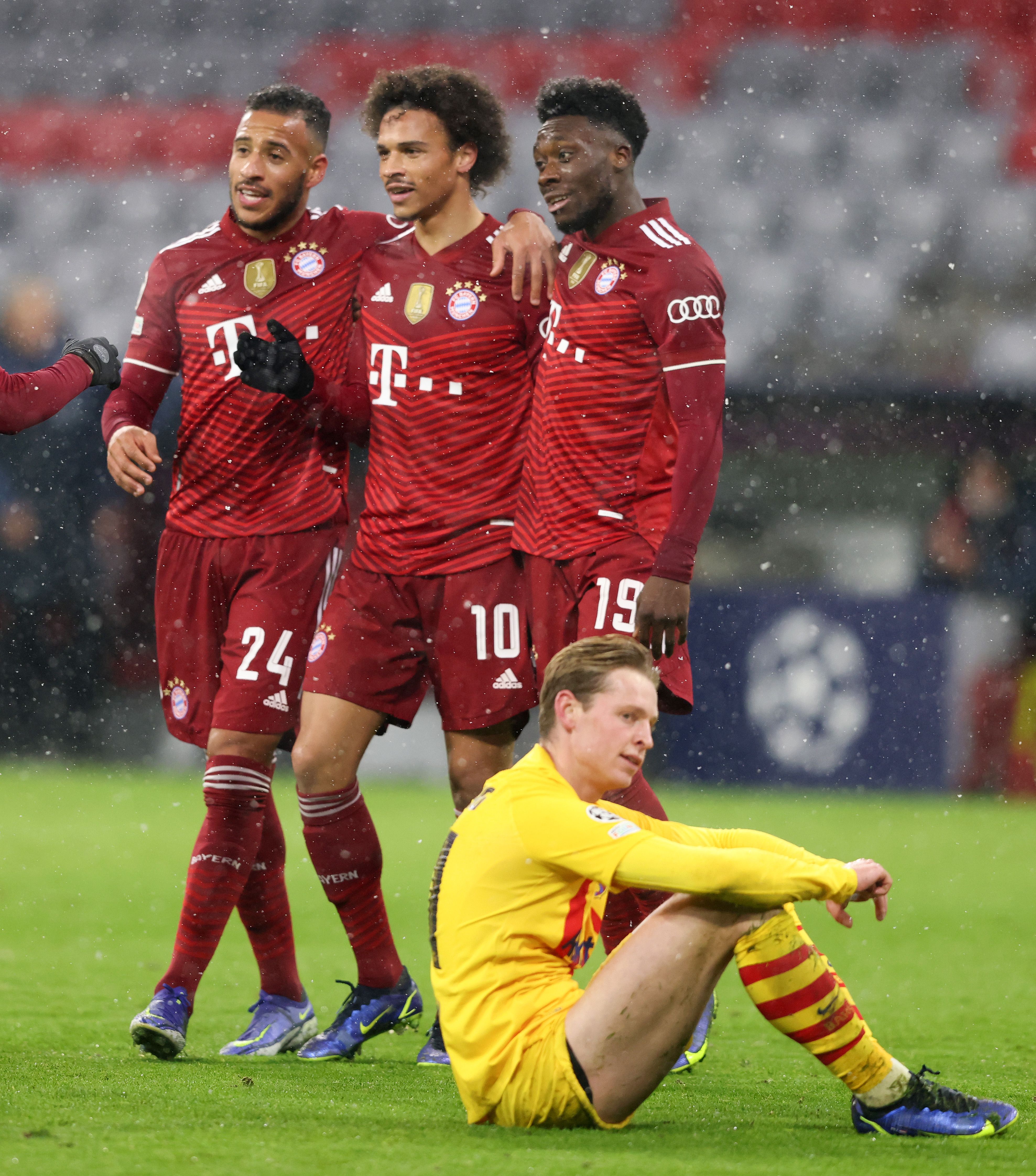 Barcelona's streak of 17 straight Champions League knockout stage appearances ended Wednesday in a 3-0 loss to Bayern Munich.
Why it matters: It was the second-longest streak in Champions League history, trailing only Real Madrid's active 25-season streak.
Of note: Barça's streak started in Messi's first season in the senior team (2004-05), and ends in the club's first season since he left.
State of play: We (almost) know the 16 clubs advancing to the knockout stage. All that's left is the result of Atalanta-Villarreal, which was postponed until today due to snow.
Looking ahead: The round-of-16 draw is Monday, with group winners in one pot and group-runners up in another.
Group winners: Manchester City, Liverpool, Ajax, Real Madrid, Bayern, Manchester United, Lille, Juventus.
Group runners-up: PSG, Atlético Madrid, Sporting Lisbon, Inter Milan, Benfica, Atalanta/Villarreal, Salzburg, Chelsea.
Go deeper: Champions League talking points (ESPN)
7. 🌎 The world in photos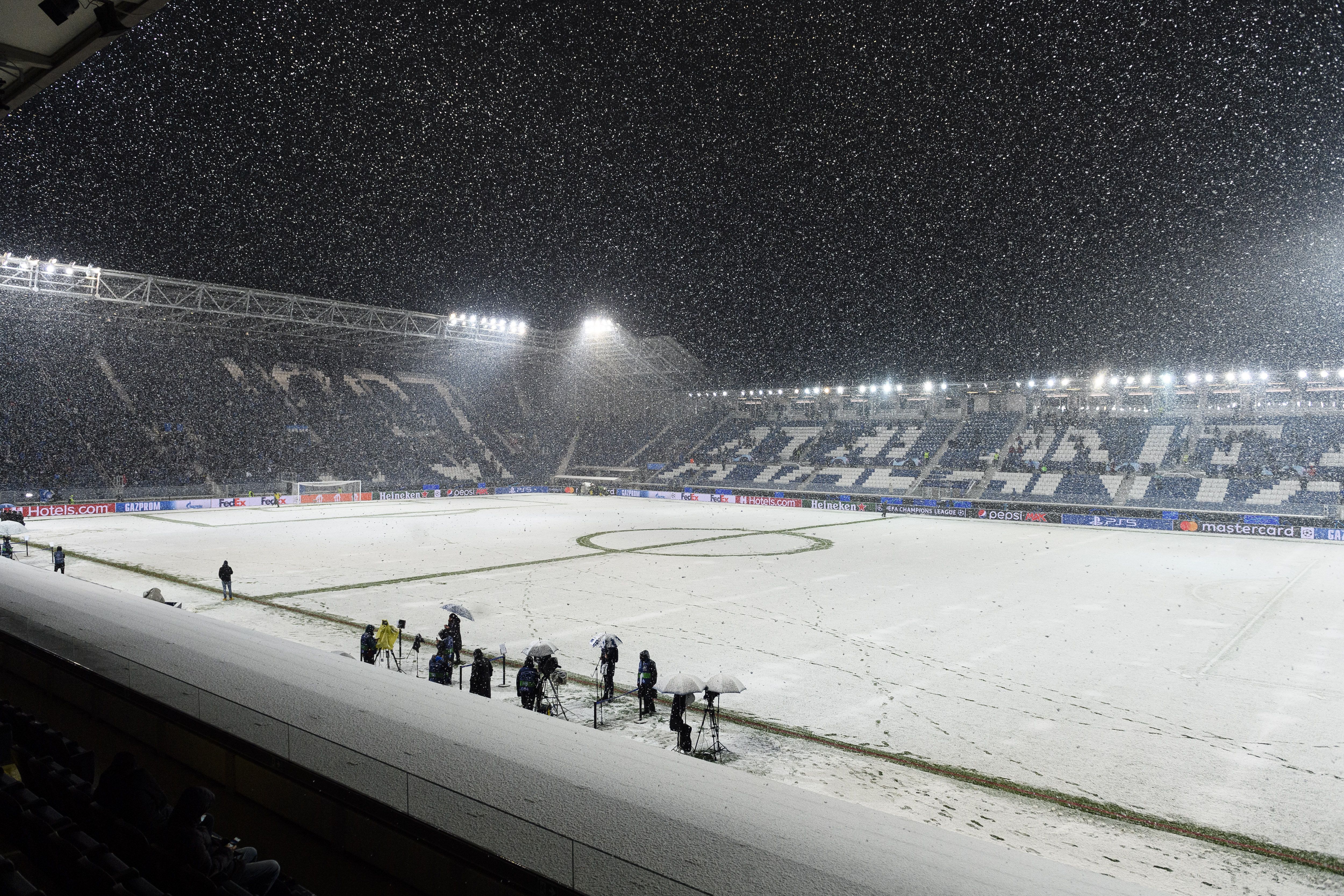 BERGAMO, Italy — Atalanta and Villarreal players were in their kits and ready to play, but the snow kept falling, forcing officials to postpone the match.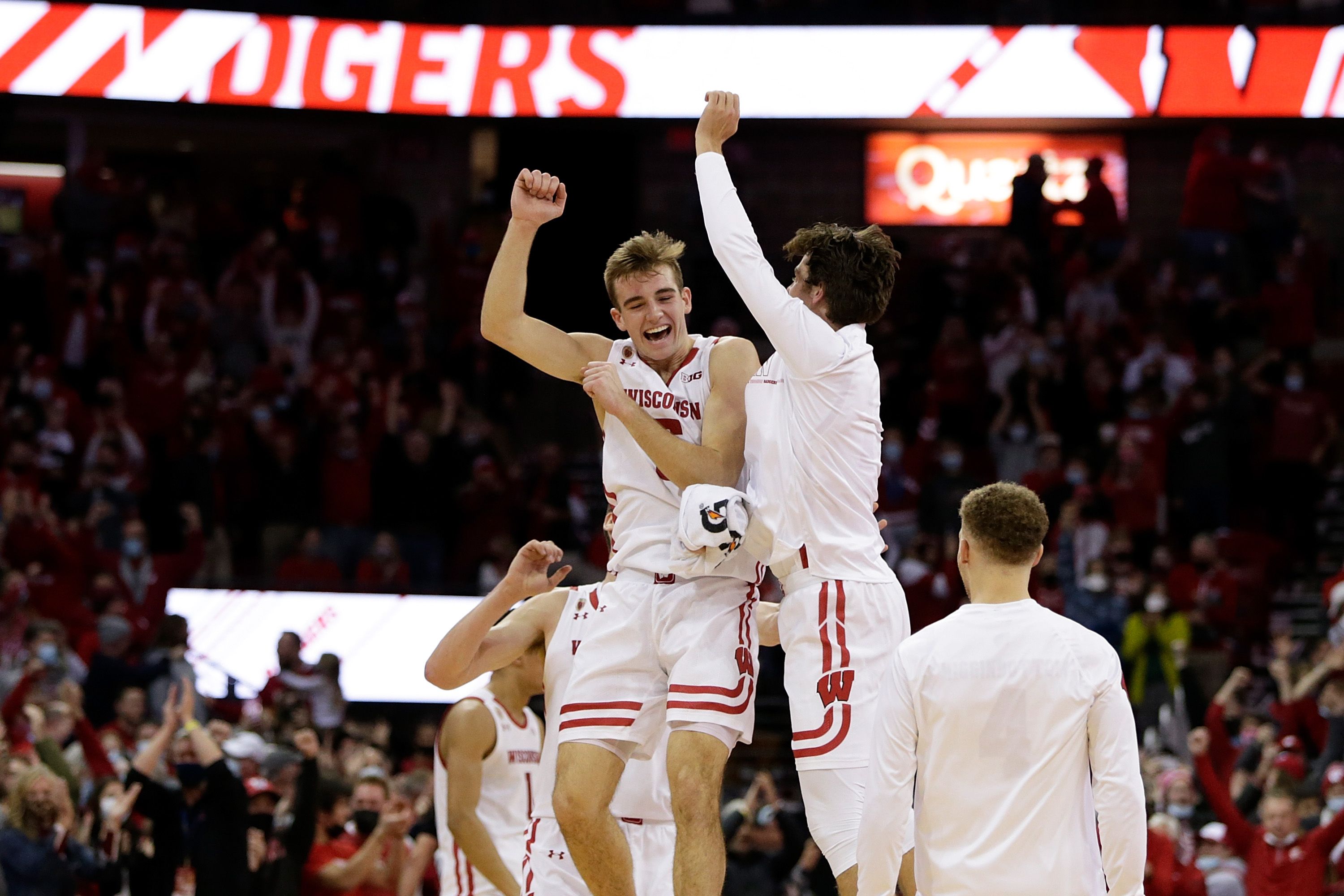 MADISON, Wis. — Wisconsin overcame a 22-point deficit to beat Indiana, 64-59, the largest comeback in D-I this season and tied for the largest in Badgers history.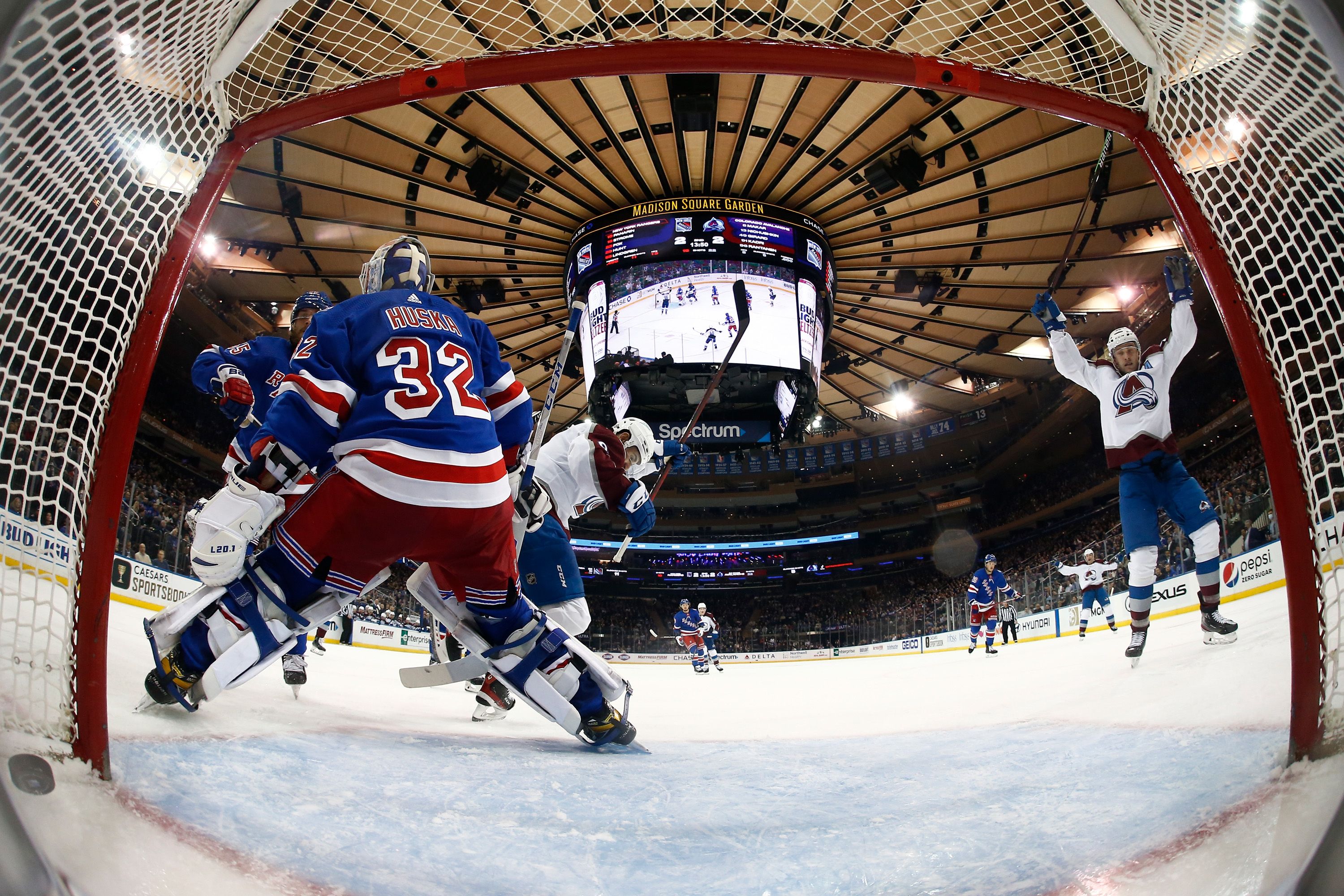 NEW YORK — The Avalanche beat the Rangers, 7-3, scoring seven goals for the second straight game. They've now scored seven goals in back-to-back games twice this season. No other team has done it once.
8. 📆 Dec. 9, 1935: The first Heisman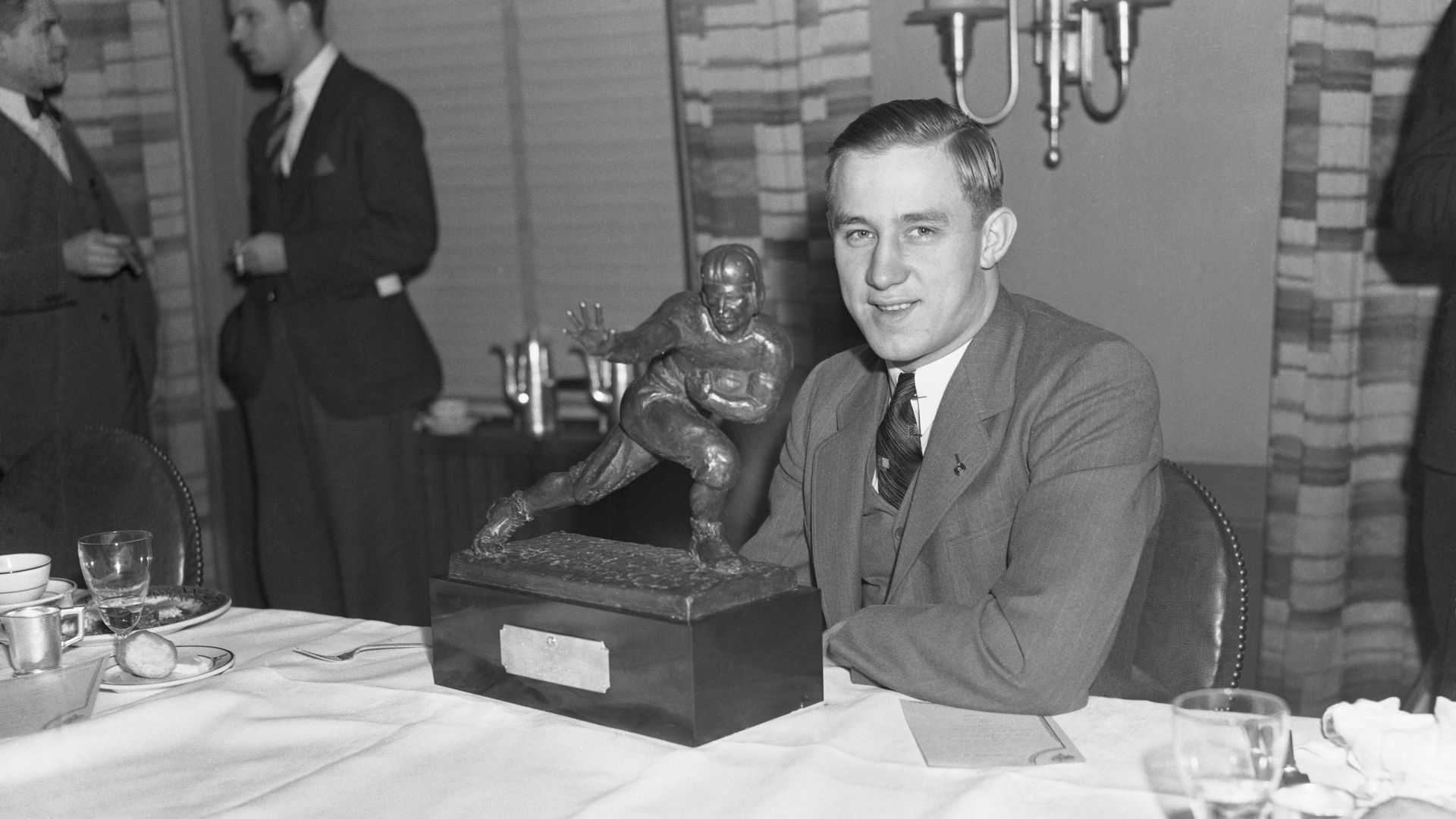 86 years ago today, University of Chicago star Jay Berwanger won the first-ever Downtown Athletic Club Trophy, which was renamed the Heisman Trophy the following year.
Voting results: Berwanger received 84 votes, finishing ahead of Army's Monk Meyer (29), Notre Dame's William Shakespeare (23) and Princeton's Pepper Constable (20). Those names!
A different era: Berwanger played tailback, passed, kicked, punted, blocked, returned kicks and starred on defense. Known as the "one man football team," he almost never came off the field.
Fun fact: During a 1934 game, Berwanger's heel clipped the face of Michigan's Gerald Ford, leaving a scar beneath the future U.S. president's left eye.
What came next: In 1936, the Philadelphia Eagles drafted Berwanger with the No. 1 pick, making him the first player ever drafted into the NFL. But due to contract disputes, he never played a down.
"He was unimpressed by his football fame. For years, he had no space at home for the Heisman Trophy, so it sat in his aunt's home. She used it to keep the front door open, allowing cool breezes into the house."
— From Berwanger's 2002
obituary
9. 🏈 College football trivia
Wake Forest's Dave Clawson is the only head coach in NCAA history to win 10 games in a single season at four different D-I schools.
Question: Name the other three schools.
Hint: They're in New York, Virginia and Ohio.
Answer at the bottom.
10. ⛳️ Tweet du jour: Tiger's back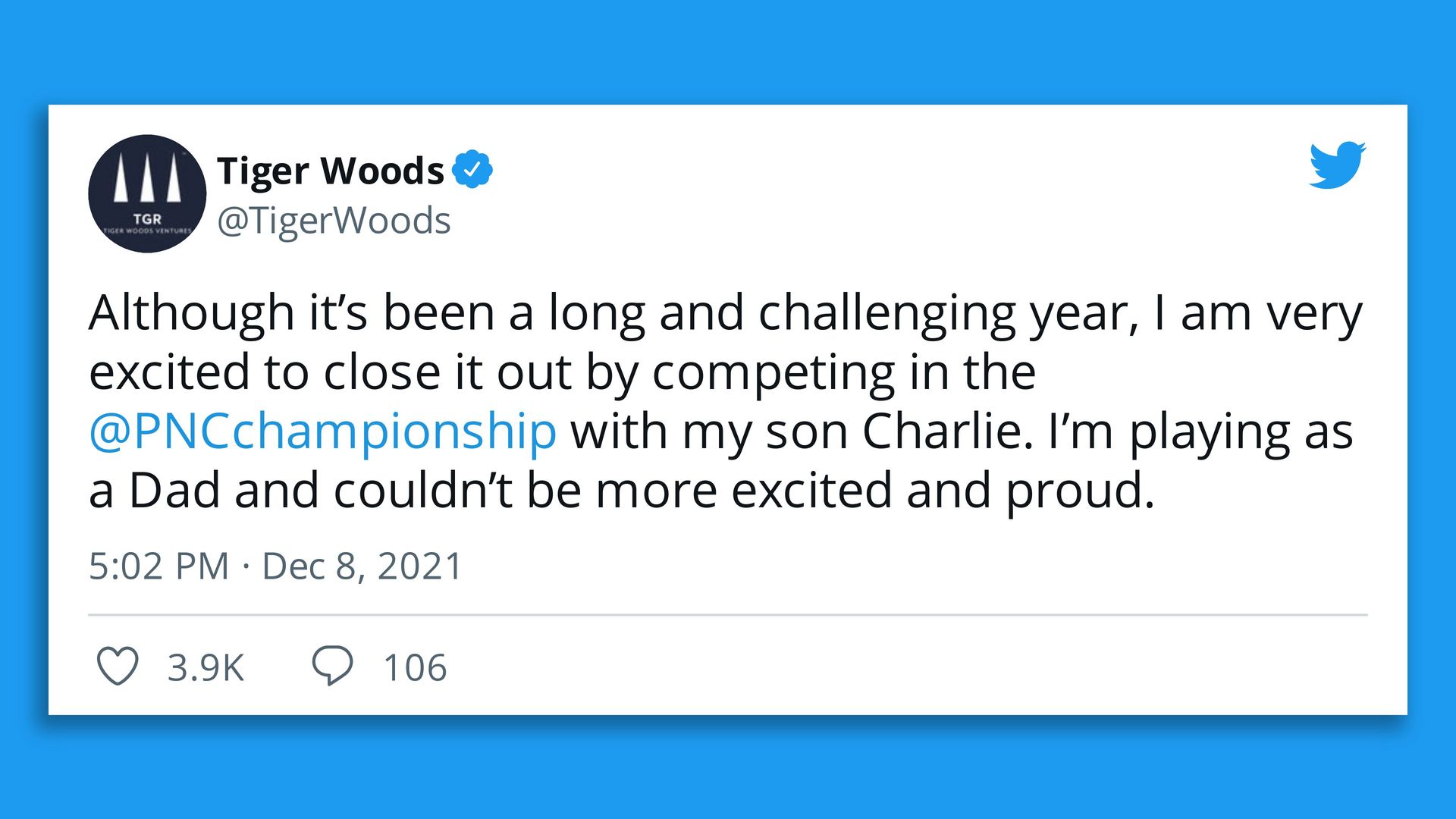 Talk tomorrow,
Kendall "Shakespeare played football?" Baker
Trivia answer: Fordham (2002), Richmond (2007), Bowling Green (2013)
🙏 Thanks for reading. For more sports coverage, follow us on Twitter: @kendallbaker and @jeffreytracy.