August 16, 2021
👋 Happy Monday! Who are the 20 best players in the NFL? Our countdown begins today.
Today's word count: 2,040 words (8 minutes).
Let's sports...
1 big thing: 💵 The sports betting tsunami
As sports betting emerges from the shadows and steps into the light, it's seeping into every aspect of fandom.
The state of play: How fans watch games, where fans watch games, how media covers those games — it's all being transformed quite rapidly.
Consider this: James is a sports fan living in Phoenix. Here's a potential fall Sunday for him in the not-so-distant future...
On his way to the Cardinals game, he listens to his favorite podcast, "The Dan Le Batard Show," which is distributed by DraftKings. Once inside the stadium, he skips the beer line for the BetMGM sportsbook, which also conveniently serves beer.
That night, he catches the end of the Suns game on TNT, which is interrupted so Charles Barkley can promote FanDuel, which has a deal with Turner. Then James switches over to Bally Sports Arizona, a network named after a casino company.
Go deeper: How sports gambling swallowed sports media (Columbia Journalism Review)
2. ⚾️ The most improbable no-hitter ever
Diamondbacks lefty Tyler Gilbert on Saturday did the unthinkable, throwing a no-hitter in a 7-0 win over the Padres in his first MLB start, Axios' Jeff Tracy writes.
Why it matters: Gilbert is just the fourth pitcher to accomplish that feat, joining Bobo Holloman (1953), Bumpus Jones (1892) and Ted Breitenstein (1891).
The backdrop: When the 2020 minor league season was canceled, Gilbert worked as an electrician alongside his father. Entering Saturday's start, he'd thrown 3.2 big league innings, all in relief.
By the numbers: The totality of factors that went into Gilbert's performance makes it perhaps the most improbable no-hitter in MLB history.
Experience: Gilbert and rookie batterymate Daulton Varsho entered the game with 27 combined starts, the third-fewest for a no-hitter since 1901.
Team: Arizona's .316 winning percentage (37-80) was the worst entering a no-hitter since 1916 (minimum 35 games played).
Pitch limit: Gilbert wasn't supposed to throw more than 85 pitches, and through seven innings he was up to 88. But his three-pitch eighth inning convinced manager Torey Lovullo to let him go the distance.
Opportunity: Gilbert was the franchise-record 15th starting pitcher Arizona has used during this nightmare season. On a better team, he likely never gets this chance.
The big picture: Gilbert's no-no was the eighth this year, tying the single-season record set in 1884 — the first year overhand pitching was allowed.
April 9: Joe Musgrove; Padres vs. Rangers (10 K, 1 hit batter, 112 pitches, 77 strikes)
April 14: Carlos Rodón; White Sox vs. Indians (7 K, 1 hit batter, 114 pitches, 75 strikes)
May 5: John Means; Orioles vs. Mariners (12 K, 1 passed ball, 113 pitches, 79 strikes)
May 7: Wade Miley; Reds vs. Indians (8 K, 1 BB, 114 pitches, 72 strikes)
May 18: Spencer Turnbull; Tigers vs. Mariners (9 K, 2 BB, 117 pitches, 77 strikes)
May 19: Corey Kluber; Yankees vs. Rangers (9 K, 1 BB, 101 pitches, 71 strikes)
June 24: Combined Cubs vs. Dodgers (7 K, 8 BB, 139 pitches, 86 strikes)
August 14: Gilbert; Diamondbacks vs. Padres (5 K, 3 BB, 102 pitches, 64 strikes)
Of note: It may be the year of the no-hitter, but perfect games remain elusive. In fact, Sunday marked nine years since MLB's last perfecto (Félix Hernández). The No. 1 song at the time? "Call Me Maybe."
🎥 Watch:
3. 🏀 Spotlight: One-armed hoops legend
Hansel Emmanuel Donato Domínguez, the one-armed hoops sensation, has received his first D-I scholarship offer from Tennessee State, Jeff writes.
Why it matters: This is the first of what should be many offers for the supremely talented Donato Domínguez, who has freakish athleticism and a global profile (632,000 Instagram followers).
The backdrop: Donato Domínguez, 17, grew up in the Dominican Republic surrounded by basketball thanks to his father, who played professionally there. But when he was six, tragedy struck.
While playing with friends, a cinderblock wall fell on him, crushing his left arm. Amputation was the only option.
After struggling for years, he realized he could still hoop with the best of them. By 2020, he was a stud and emerging social media star.
Soon enough, one of his father's former teammates offered Donato Domínguez a scholarship to Life Christian Academy in Kissimmee, Florida, where he was head coach.
The last word: The six-foot-five-inch Donato Domínguez averaged 26-11-7 in his first season at Life Christian, with a steady stream of viral highlights. "You can't force him left," one teammate said. "He's too quick."
🎥 Watch:
4. ⚡️ Lightning round
🏈 Stat du jour: The Ravens have won 18 straight preseason games, dating back to 2015. They're 16-1-1 against the spread during the streak.
💵 Record-breaking sale: A rare T206 Honus Wagner baseball card sold for $6.6 million this morning, shattering the record for the most expensive sports card of all time.
🎾 Surgery for Fed: Roger Federer will undergo his third knee surgery since 2020, which will keep him out of action "for many months."
🐶 Must-see video: Caeleb Dressel's dog is a faster swimmer than you.
Plus...
5. 🏈 NFL player rankings: No. 20 Dalvin Cook
The NFL season is fast approaching. While we eagerly await its arrival, we'll be counting down the league's top 20 players.
Player: Dalvin Cook, RB (Vikings)
Age: 26
College: Florida State
Contract: 5 years, $63m (FA in 2026)
2020 stats: 14 games; 1,557 rushing yards, 16 TD; 361 receiving yards, TD; 3 fumbles lost
2021 fantasy: No. 2 ADP (average draft position)
Week 1: Vikings at Bengals
The big picture: Cook's first two NFL seasons (2017-18) were equal parts promise and injury, but he broke out in 2019 and became a bona fide superstar in 2020.
By the numbers: He trailed only to Derrick Henry last year in rushing yards and TDs, and his 111.2 rushing yards per game were 22.3 more than third-place Nick Chubb.
Dual threat: Since 2019, he's one of just four players with at least 1,500 rushing yards and 800 receiving yards (Aaron Jones, Alvin Kamara, Christian McCaffrey).
What they're saying: "I always look for versatility — catch the ball out of the backfield, run outside the tackles and display explosive traits," one AFC executive told ESPN (subscription). "Cook exhibits that better than anyone else."
6. 🌍 The world in photos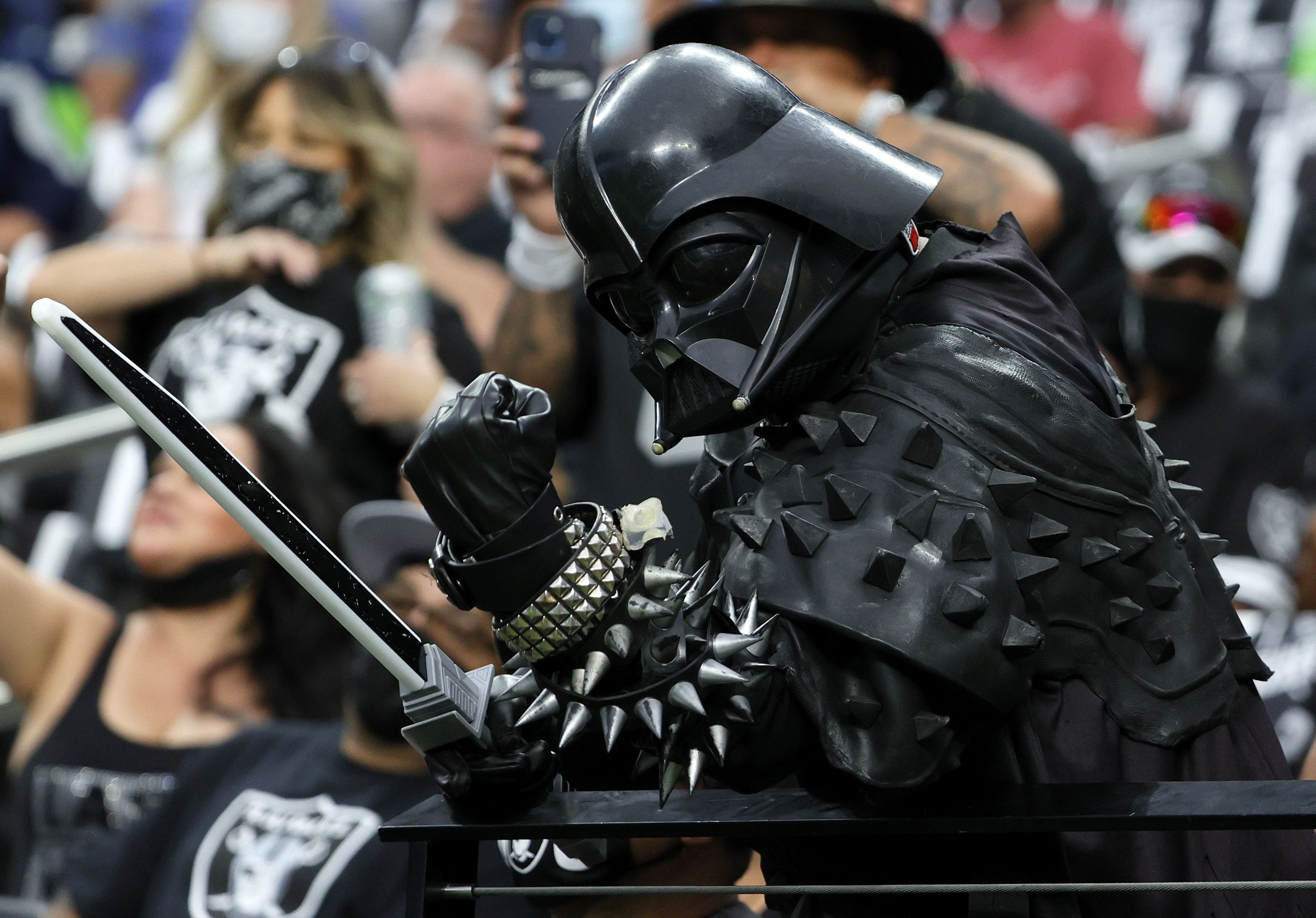 LAS VEGAS — More than a year after its completion, Allegiant Stadium finally welcomed Raider fans on Saturday — a 20-7 preseason victory over the Seahawks.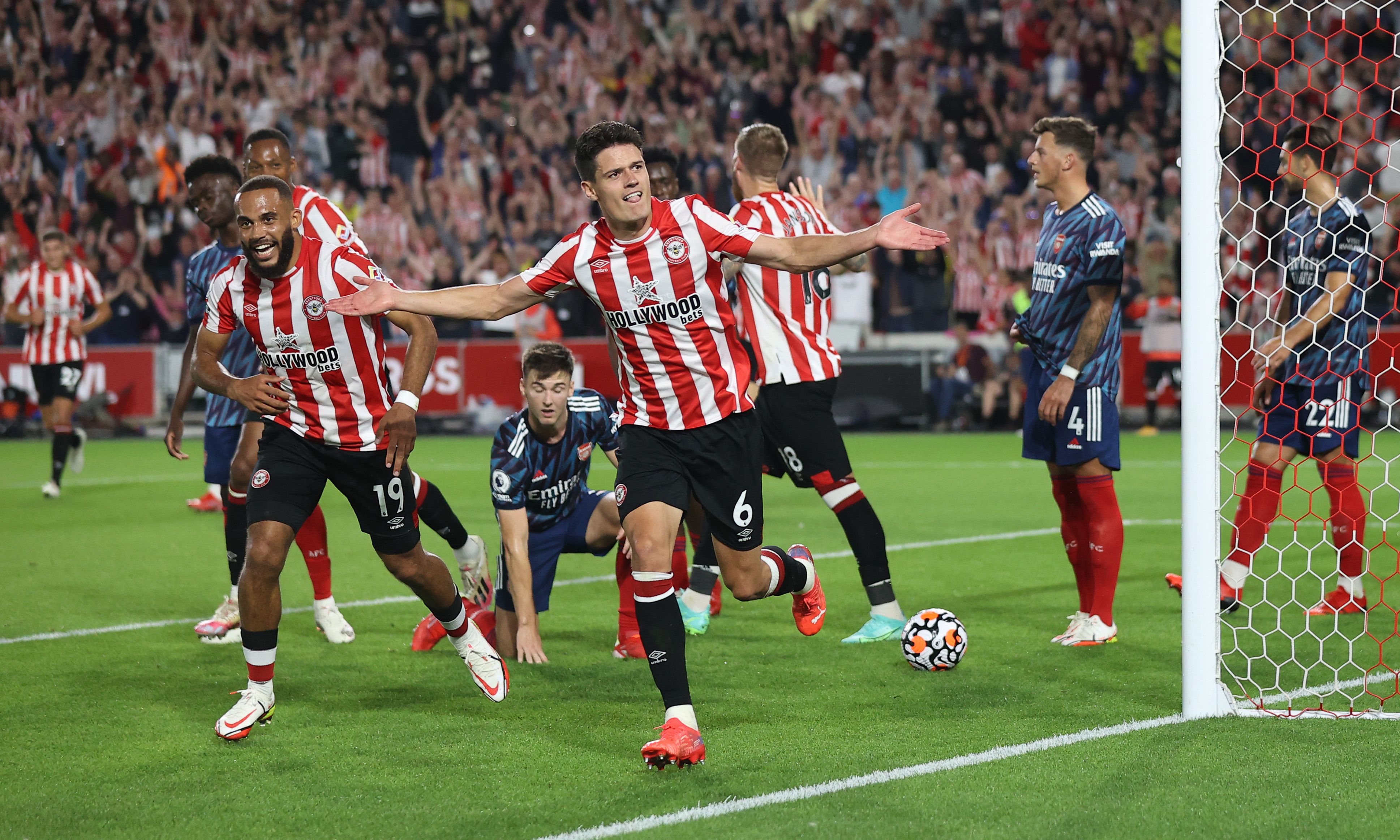 BRENTFORD, England — Brentford started the Premier League season on the right foot, beating Arsenal 2-0. It was the Bees' first game in the English top flight since 1947.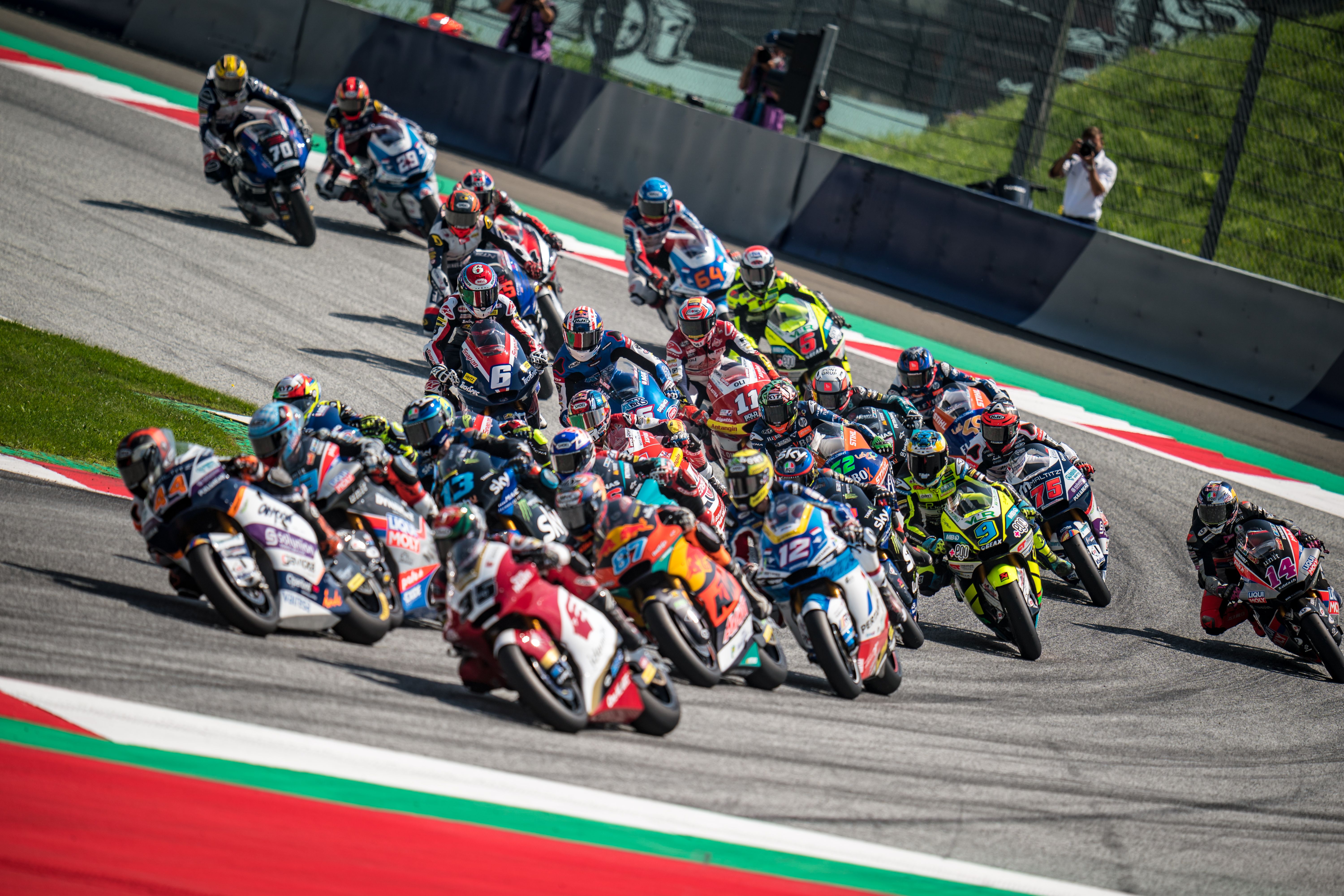 SPIELBERG, Austria — South Africa's Brad Binder survived a downpour to win the MotoGP Austrian Grand Prix. What's MotoGP? Think: Formula 1, but motorcycles.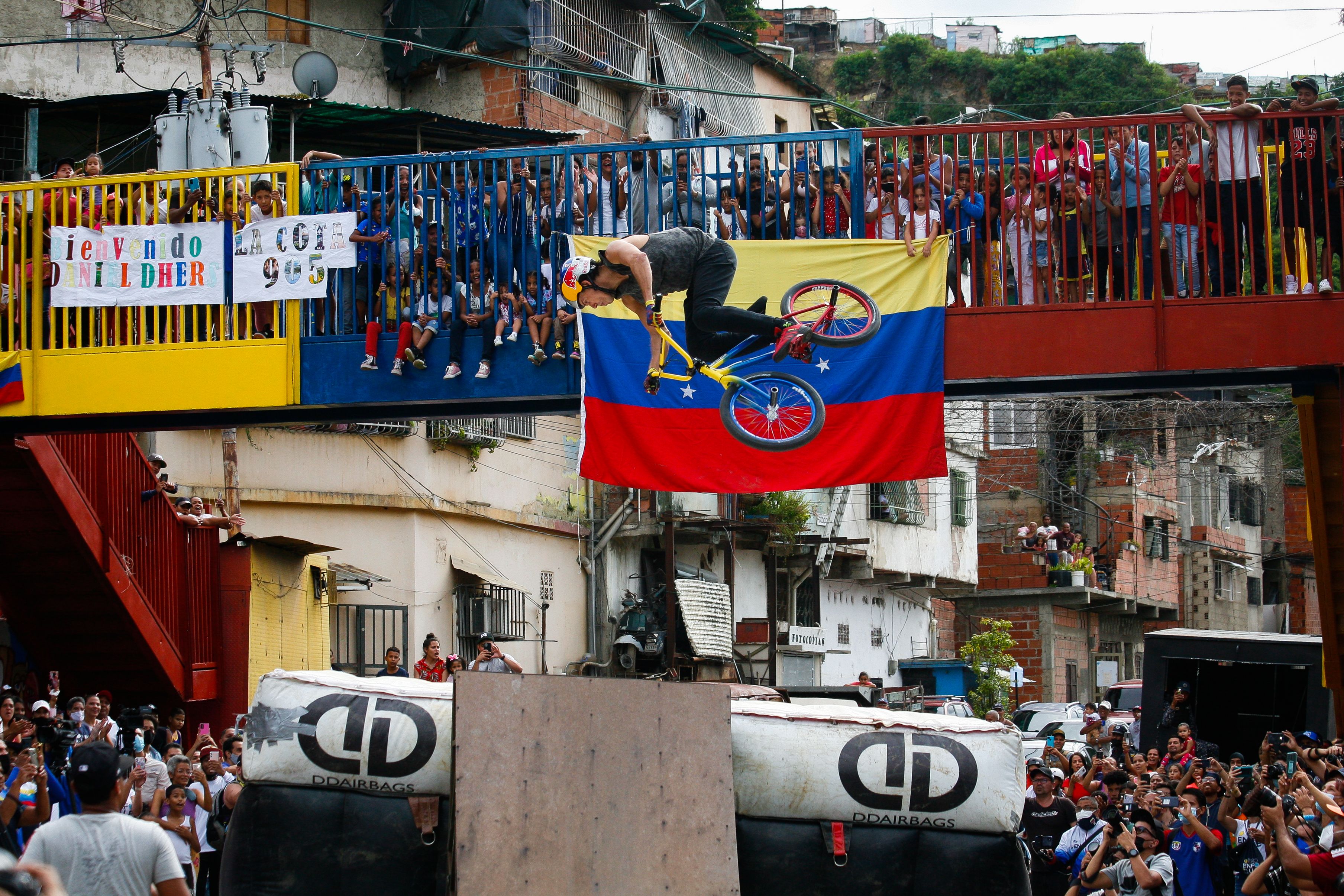 CARACAS, Venezuela — Caracas native Daniel Dhers performed for locals in one of the city's most violent neighborhoods during a trip to his hometown after winning the first silver medal in BMX history.
7. 📆 Upcoming event: Children's rights in sports
The Aspen Institute's Project Play has released a "Children's Bill of Rights in Sports," which aims to increase access to sports while establishing minimum conditions under which youth are served.
The rights: Every child has the right...
To play sports
To safe, healthy environments
To qualified program leaders
To developmentally appropriate play
To share in planning and delivery of activities
To equal opportunity for personal growth
To be treated with dignity
To enjoy themselves
The big picture: These principles were informed by the 1989 United Nations Convention on the Rights of the Child, which has been used to develop similar sports declarations in other countries.
The state of play: Pre-pandemic, the average age that a child in the U.S. quit a sport was 11, having played less than three years. The most common reason cited was it wasn't fun anymore. Youth from low-income homes were six times as likely to quit due to costs.
The rubric: In Norway, a Children's Rights in Sports agreement has helped create a Winter Olympics superpower. More importantly, Norway is one of the healthiest and happiest nations, with community sport widely recognized as making a positive contribution to civic life.
📆 Coming up: We'll dive deeper into this topic on Friday (12-1pm ET) as part of our Future of Sports virtual event series in partnership with the Aspen Institute.
8. 📆 Aug. 16, 1954: Sports Illustrated is born
67 years ago today, the debut issue of Sports Illustrated, which featured Braves star Eddie Mathews on the cover, hit newsstands.
The backdrop: Two magazines with the same name had flopped in the 1930s and '40s. In stepped Time Inc. founder Henry Luce, who believed his company could launch a successful weekly sports publication.
Then: The first decade didn't quite resemble SI's eventual heyday. Coverage lacked direction, often focusing on leisure activities like yachting, and the magazine failed to turn a profit for years.
That changed in 1956, when Luce brought in André Laguerre from Time, eventually naming him managing editor.
Laguerre rethought the whole magazine, innovating with ideas like full-color photos, long-form features at the end of every issue, and his pièce de résistance — the Swimsuit edition.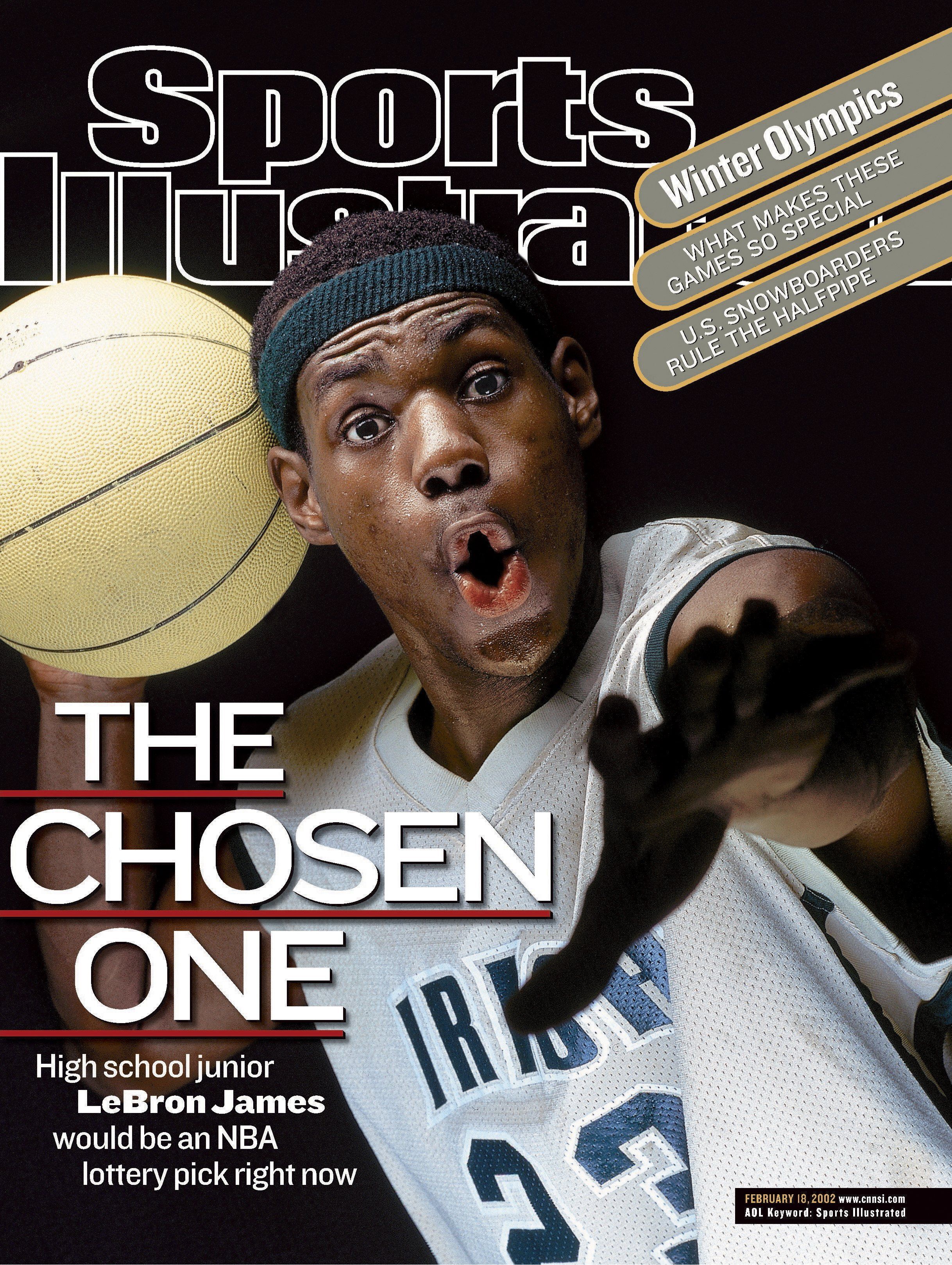 Now: SI has undergone major changes recently, beginning in 2018 when the Meredith Corporation acquired Time Inc. and all of its properties.
In 2019, Meredith sold SI to Authentic Brands Group, which licensed its editorial operations to yet another company, Maven Media.
Maven then laid off 40% of the staff, and the magazine born as a weekly publication is down to 16 issues a year.
Go deeper: SI's best features over the years (InsideHook)
9. 🏀 NBA trivia
Udonis Haslem, fresh off a new contract, is set to become the fifth NBA player to spend an entire career spanning at least 19 years with one team.
Question: Who are the other four?
Hint: All Western Conference.
Answer at the bottom.
10. 🎥 Top plays: Weekend edition
Talk tomorrow,
Kendall "Heck yeah, Hansel" Baker
Trivia answer: Dirk Nowitzki (21 years with Mavericks), Kobe Bryant (20 with Lakers), Tim Duncan (19 with Spurs), John Stockton (19 with Jazz)
🙏 Thanks for reading. Don't forget to follow us on Twitter: @thekendallbaker and @jeffreytracy.