Happy Friday! Let's get right into it.
1. 🏈 A side of football with our football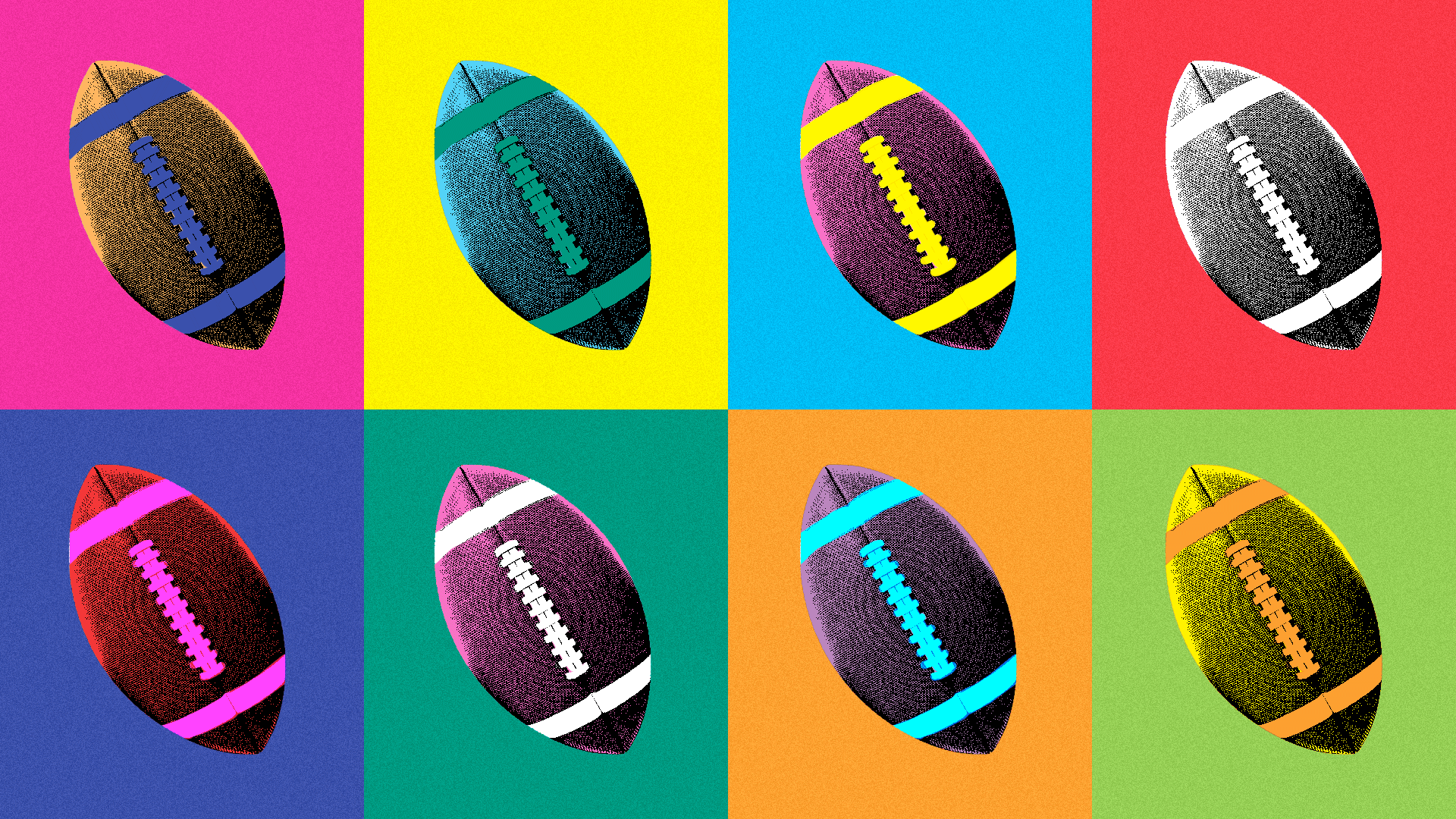 The Alliance of American Football, one of a handful of upstart pro football leagues looking to sell Americans a side of football with their football, begins play this weekend.
Tomorrow, 8 pm ET: CBS will broadcast opening night, with coverage shifting back and forth between 2 games: San Diego Fleet vs. San Antonio Commanders and Atlanta Legends vs. Orlando Apollos.
Details: 10 weeks. 40 games. Typically, there will be 2 Saturday games and 2 Sunday games each week, with 1 in the afternoon time slot and 1 in the evening.
Contracts: Every player is on a non-guaranteed 3-year, $250,000 deal and can earn bonuses in a variety of ways.
Coverage: CBS Sports Network and B/R Live will both air 1 game per week, while the NFL Network has agreed to broadcast 19 games.
Rule changes: No extra points, so teams must go for 2. No kickoffs. No onside kicks, but teams can keep possession by attempting a play from their own 28-yard-line and gaining at least 12 yards (so random).
Teams: 7 of the 8 teams are located in the southern U.S., occupying space that the NFL currently doesn't.
Arizona Hotshots: Coach: Former UCLA coach Rick Neuheisel // Notable player: QB Trevor Knight (Oklahoma)
Atlanta Legends: Coach: Former Bengals assistant Kevin Coyle (Michael Vick is the OC) // Notable players: QB Aaron Murray (Georgia), RB Denard Robinson (Michigan)
Birmingham Iron: Coach: Longtime NFL assistant coach Tim Lewis // Notable player: RB Trent Richardson (Alabama)
Memphis Express: Coach: Former 49ers coach Mike Singletary // Notable player: QB Christian Hackenberg (Penn State)
Orlando Apollos: Coach: The great Steve Spurrier // Notable player: QB Garrett Gilbert (Texas/SMU)
Salt Lake City Stallions: Coach: Former Arizona State coach Dennis Erickson // Notable players: QB B.J. Daniels (USF), WR Kenny Bell (Nebraska)
San Antonio Commanders: Coach: Former Nebraska coach Mike Riley // Notable players: N/A (no offense, San Antonio)
San Diego Fleet: Coach: Former Rams coach Mike Martz // Notable player: QB Mike Bercovici (Arizona State)
Thought bubble: I'm honestly kind of pumped for this, mainly because if the games are even mildly entertaining, we won't have to pretend to care about the 3 cone drill at the NFL combine anymore.
Also, this isn't an NFL competitor, so don't think of it that way. If anything, the NFL will — or at least should — let the AAF be a testing ground for things like replays and integrating betting into telecasts. See what works and what doesn't work, then bring that stuff to their own games.
Go deeper: Remembering all the failed upstart leagues of years past
Related: Bob Stoops will coach in the XFL
2. 🏀 Lots of trade deadline movement, particularly in the East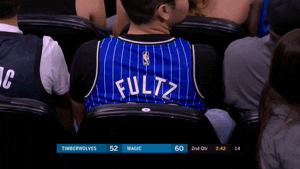 Of the top 6 teams with the best odds of making the NBA Finals, 4 are in the East: Toronto Raptors (+800), Boston Celtics (+1200), Philadelphia 76ers (+1200) and Milwaukee Bucks (+1400).
Of those 4 teams, only the Celtics failed to make a deadline splash. The Raptors grabbed Marc Gasol, the 76ers added Tobias Harris and departed with Markelle Fultz and the Bucks traded 4 second-rounders for Nikola Mirotic (best deal of the day, in my opinion). The playoffs are going to be epic.
Fun fact: The Charlotte Hornets, Minnesota Timberwolves, San Antonio Spurs and Utah Jazz are the only teams who didn't make moves.
Watch: Yesterday in 5 minutes
Meanwhile, on TNT: LeBron James and Giannis Antetokounmpo picked their teams in the first-ever All-Star draft.
Team LeBron: Kevin Durant, Kyrie Irving, Kawhi Leonard, James Harden, Anthony Davis (nice), Klay Thompson, Damian Lillard, Ben Simmons, LaMarcus Alridge, Karl-Anthony Towns, Bradley Beal, Dwyane Wade
Team Giannis: Steph Curry, Joel Embiid, Paul George, Kemba Walker, Khris Middleton, Nikola Jokic, Russell Westbrook, Blake Griffin, D'Angelo Russell, Nikola Vucevic, Kyle Lowry, Dirk Nowitzki
3. ⛳️ Golf is at a crossroads
Professional golfers are hitting the ball so far that classic holes are being rendered obsolete. It has the sport at a crossroads:
Should golf courses get longer to keep up with the modern player?
Or should golf balls be physically altered to rein in driving distances?
Full report coming Monday.
4. ⚾️ RIP, Frank Robinson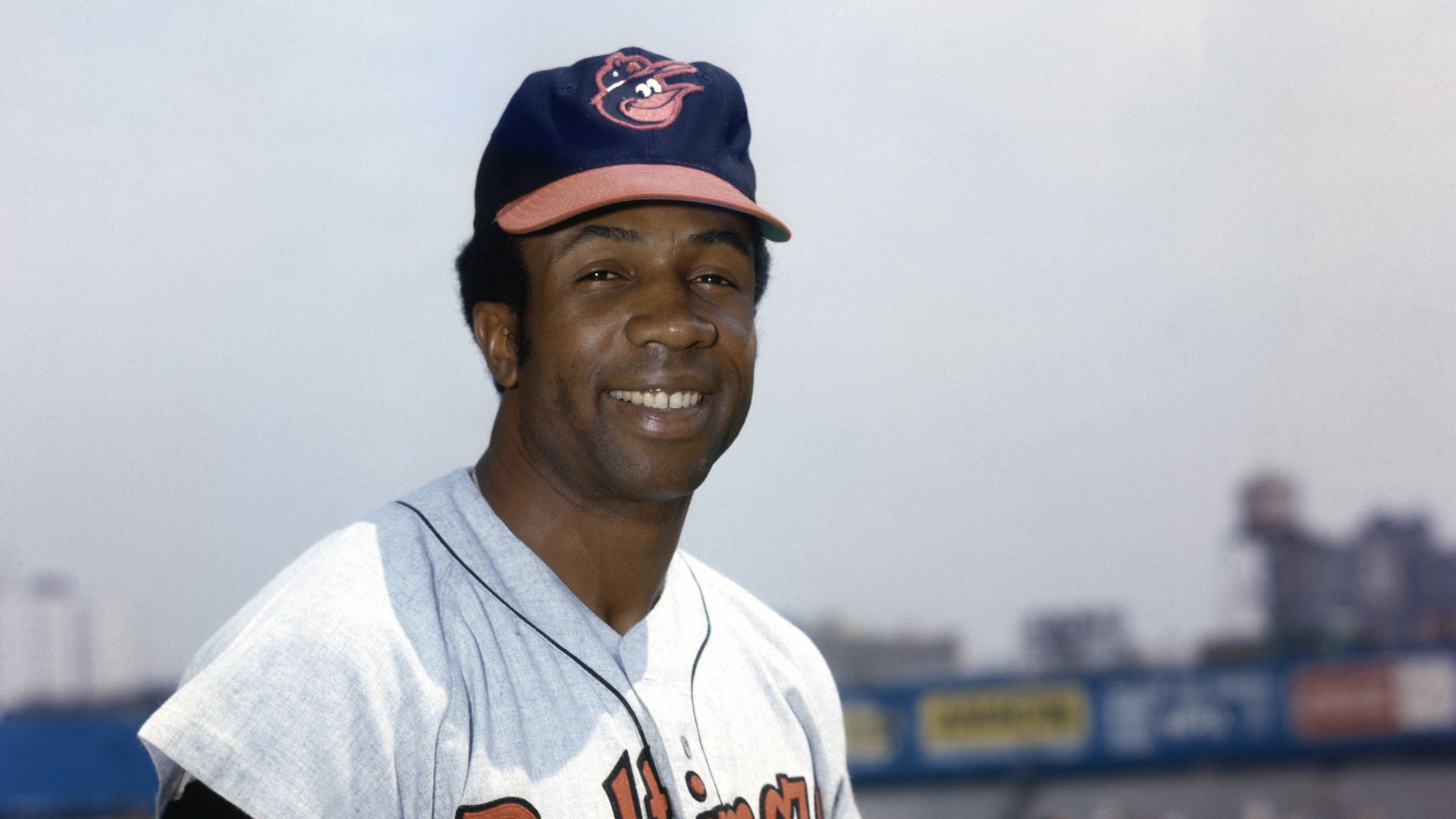 Frank Robinson, the first African-American manager in Major League Baseball and the only player to win MVP in both leagues, died Thursday at the age of 83.
"Robinson's life in baseball is its own multigenerational epic," writes The Ringer's Michael Baumann. "He broke into the big leagues as MLB was still adjusting to integration and recovering from World War II."
"He led the NL in runs as a rookie hitting in front of Ted Kluszewski, one of the biggest stars of the immediate postwar year ... [and] ended his tenure in Cincinnati just as Pete Rose and Tony Perez were breaking in."
"Robinson built up the Orioles alongside fellow Hall of Famers Palmer and Brooks Robinson, and was a key player in the early career of manager Earl Weaver."
"[He] ended his career playing with the young Nolan Ryan in California and the young Dennis Eckersley in Cleveland, and managed not just Hall of Famers like Eckersley, Cal Ripken Jr., and Vladimir Guerrero, but also Bartolo Colon and Ryan Zimmerman, who are still active today."
Watch: Tony Kornheiser and Michael Wilbon's favorite Frank stories.
5. ⚽️ Soccer 'round the world
🇬🇧 Premier League: 8 months after longtime CEO Richard Scudamore announced his plan to resign, the Premier League is no closer to naming his successor. In November, it looked like TV exec Susanna Dinnage would take the job ... until she changed her mind on New Year's Eve. The Wall Street Journal has more.
🇺🇸 USMNT: SB Nation analyzed the demographics of the U.S. men's national team and the findings are super interesting. Get this: In 2008, 68.8% if USMNT players had played college soccer. By 2018, the number was down to 39.6%.
🇪🇸 La Liga: Real Madrid (42 points; 3rd place) travel to the Estadio Wanda Metropolitano for a cross-city derby with Atlético Madrid (44 points; 2nd place) tomorrow morning. Pretty epic stadium.
Just in: Sad news out of Brazil this morning, as a fire tore through a dormitory at a top youth soccer academy, killing at least 10 people.
6. 🏀 The big picture: College basketball
Mike writes: As we close in on the final month of the regular season, here's what the major college basketball landscape looks like:
Big Ten: Its best teams may not be quite as good as the best of the ACC, but the Big Ten's depth from top to bottom is impressive. All 14 teams in the league are within the kenpom top 100, with Rutgers being the only one outside the top 70.
Tomorrow, noon ET: #19 Wisconsin vs. #7 Michigan
ACC: Virginia (20-1, 8-1 in conference), Duke (20-2, 8-1) and UNC (18-4, 8-1) sit atop the conference, fueled by a bevy of NBA talent including Duke's Zion Williamson, UNC's Nasir Little and UVA's DeAndre Hunter.
Tomorrow, 6 pm ET: #2 Duke vs. #3 Virginia
Big 12: This conference isn't scared of Kansas anymore. Both Texas and Kansas State have beaten the Jayhawks in the last few weeks, and KSU leads the way with a month left to go.
Fun fact: The last Big 12 champ? Joey and Stevie Graham's Oklahoma State Cowboys in 2003-04. Kansas has won at least a share of the title every year since then.
SEC: The biggest thing standing in the way of Tennessee and the No. 1 overall seed: Kentucky. They play the Wildcats twice over the next month.
Tomorrow, 2 pm ET: Auburn vs. #21 LSU
Big East: Villanova got off to a slow start, but they've hit their stride and are undefeated (10-0) in conference play. Marquette (8-2), led by elite scorer Markus Howard, is nipping at their heels.
Tomorrow, 2:30 pm ET: #14 Villanova vs. #10 Marquette
Pac-12/AAC: Pac-12 fans, please don't be offended that we're comparing you to a mid-major. And AAC (American Athletic Conference) fans, please don't be offended that we're comparing you to the Pac-12...
Update: After last night, the AAC, led by Houston and Cincinnati, is now ahead of the Pac-12, according to kenpom. Welcome to the Power 6!
7. ⚾️ MLB trivia
Question: Who was the first player in MLB history to have his number retired?
Hint: He considered himself to be a very lucky man.
Answer at the bottom.
8. 🤼‍♀️ The Ocho: American Sumo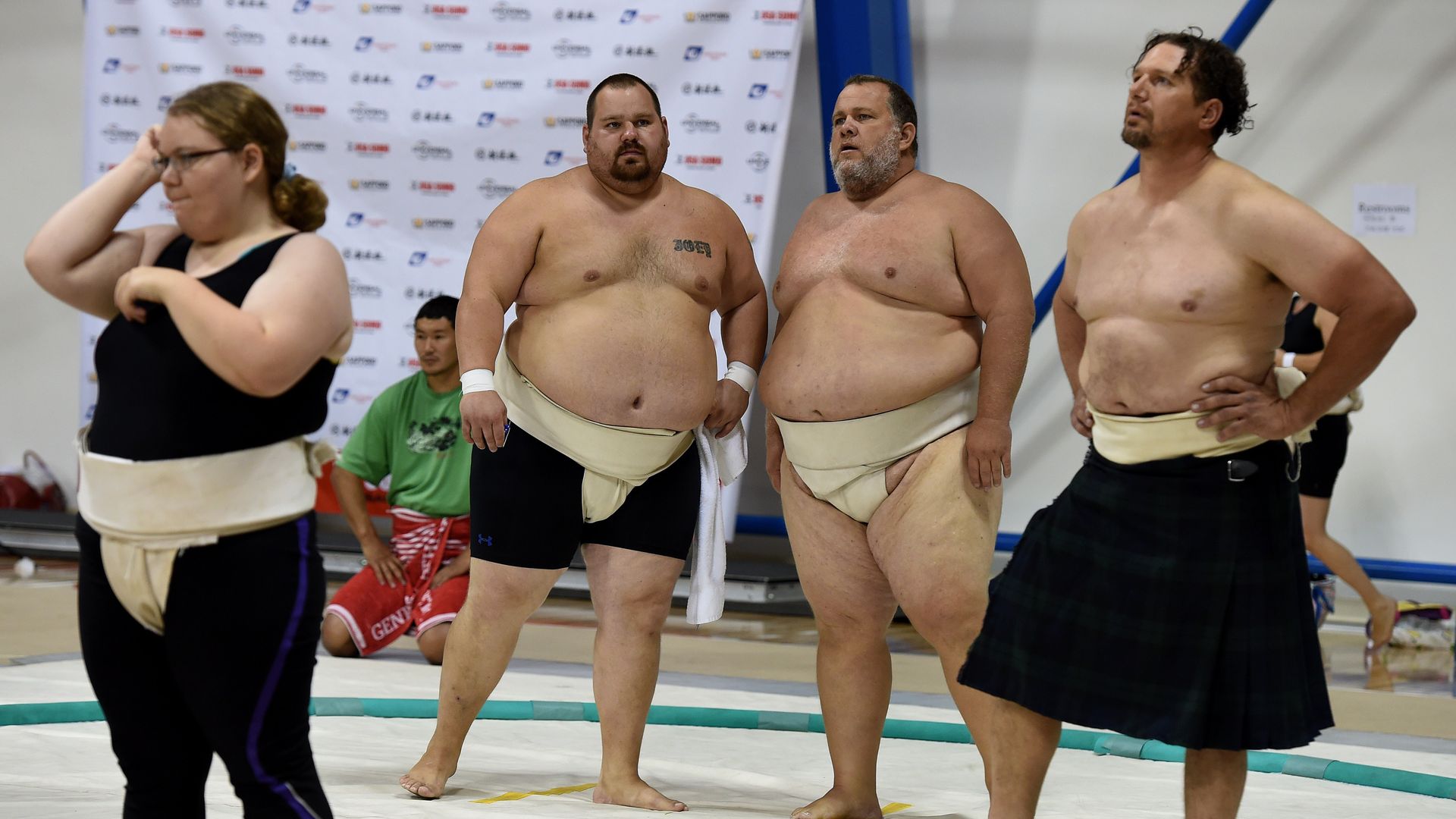 Mike writes: Sumo wrestling might be one of the last things you'd think of when someone asks you about American sports, but Japan's 2,000 year old martial art has a home in the U.S.
What's happening: Dozens of heavy hitters, to put it lightly, are competing in trial matches this Saturday at the U.S. Sumo National Championships for a spot at the World Sumo Championships in Hawaii.
Details: The double-elimination trial matches will be held between amateur wrestlers in 5 different weight classes, including:
Lightweight: 188 pounds for men and 144 for women.
Welterweight: 221 pounds for men and 161 for women.
Light-Heavyweight: 254 pounds for men and 177 for women.
Heavyweight: Anything over 254 pounds for men and over 177 for women.
Notable names: Trent Sabo, a lightweight silver medalist in the 2017 World Championships, and Roy Sims, a former Arena Football League player turned heavyweight, are expected to earn slots in their weight division for the national championships.
9. 🏈 On this date: 2/8/1936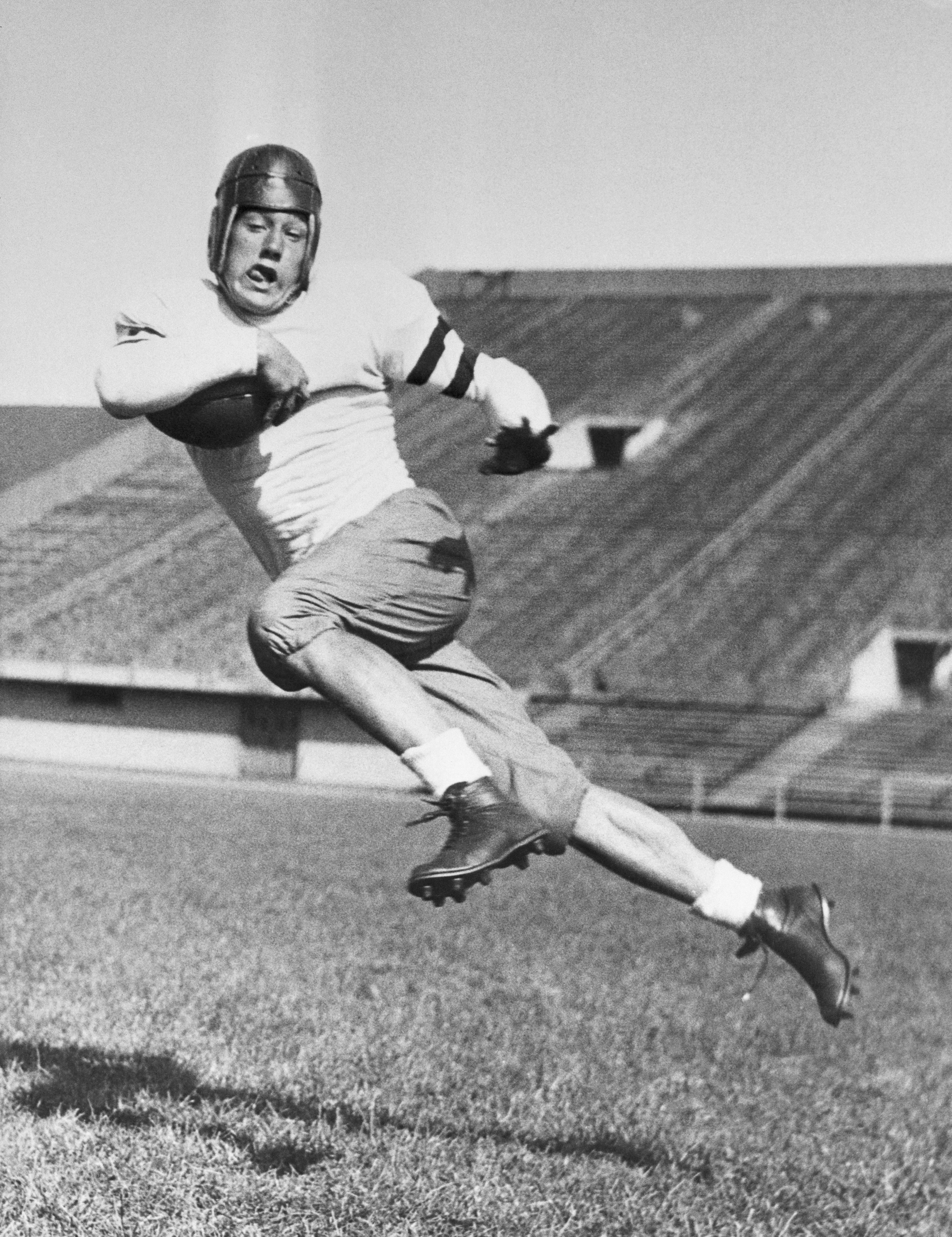 Jay Berwanger during his college days. Photo: Bettmann/Getty Images
83 years ago today, the NFL held its inaugural draft. The first-ever Heisman Trophy winner, Jay Berwanger (University of Chicago), was drafted by the Philadelphia Eagles with the first overall pick.
Then things got weird: Berwanger's rights were traded to the Chicago Bears, as the Eagles were unable to meet his demand of $1,000 per game (most players were making $50).
The Bears came close to an agreement but couldn't afford him either. Berwanger ended up taking a job at a Chicago rubber company and never played in the NFL (only 24 of the 81 players selected in the '36 draft did).
Fun fact: Drafted with the 31st overall pick by the Brooklyn Dodgers? Paul "Bear" Bryant. See the full draft.
Thanks,
Kendall "Might need to hire a sneakers beat reporter" Baker
Trivia answer: Lou Gehrig (#4)