Axios Sports
March 29, 2023
👋 Hey! It's me.
Today's word count: 1,807 (7 minutes).
Let's sports...
1 big thing: 🏈 Why this time might be different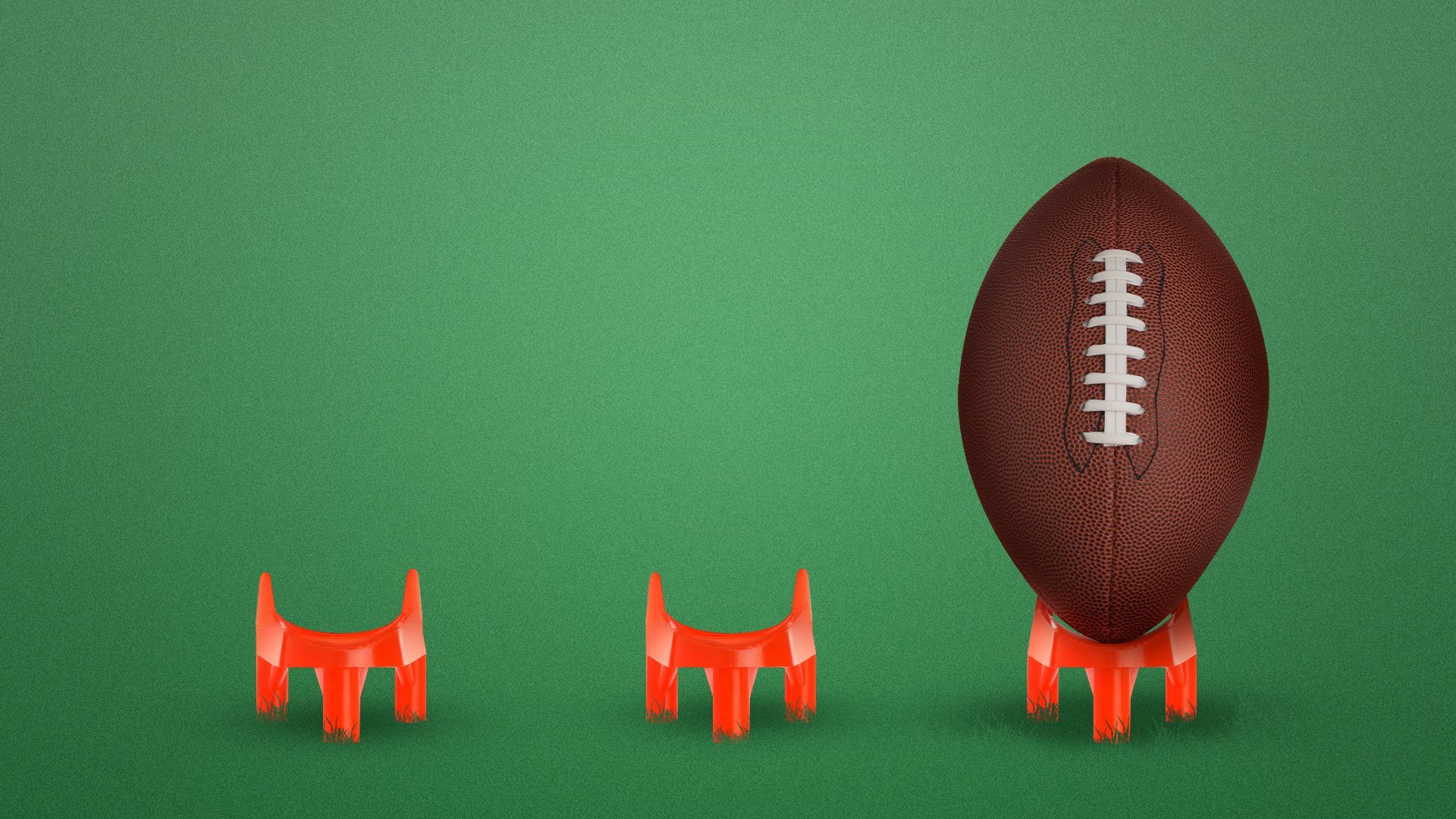 When the XFL came back to life for a third time this year, most football fans had the same response: "Again? What makes this time any different?" It's a fair question given the history of failed spring leagues — and one XFL co-owner Gerry Cardinale is eager to answer.
What they're saying: "What's different is we never set out to be a competitor to the NFL," says Cardinale, who bought the XFL in 2020 alongside Dwyane "The Rock" Johnson and Dany Garcia. "We set out to be their partner and a worthy participant in the professional football ecosystem."
The XFL 1.0 (2001) and UFL (2009-12) took on the NFL, while the AAF (2019) and XFL 2.0 (2020) were positioned more as feeder leagues. But the way Cardinale sees it, even the latter two failed to align with "The Shield."
"It seemed to me that everybody tried to compete with the NFL," he says. "When you have the title of commissioner for a spring football league, what does that tell you? We don't have a commissioner. We run this like a live events and entertainment company."
State of play: The XFL 3.0 completed Week 6 on Monday, crossing the halfway point of its first regular season — and officially lasting longer than the 2020 version that fell victim to the pandemic.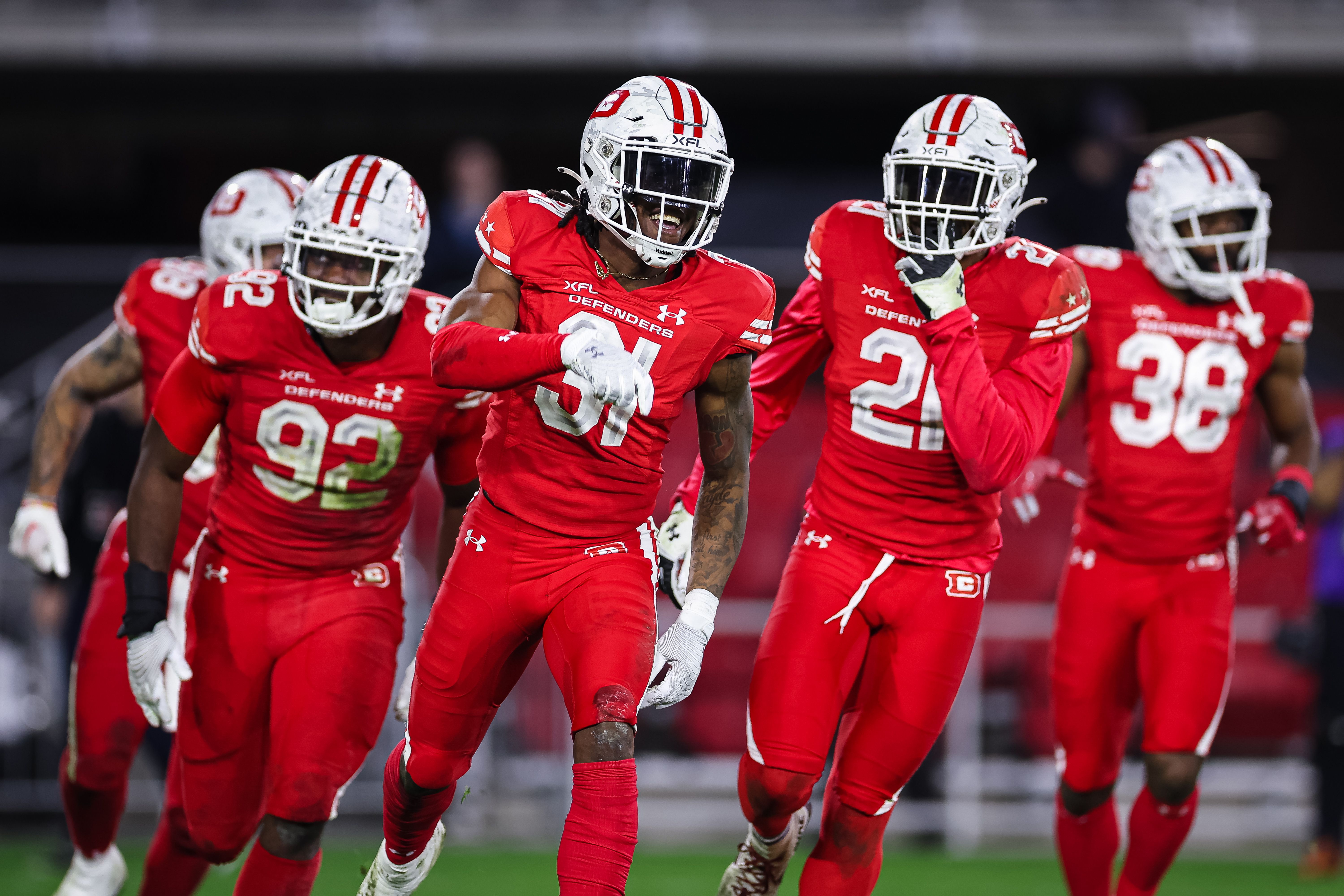 Between the lines: The XFL's partnership with the NFL focuses on two main areas: rules innovation and player development.
Rules innovation: The XFL is full of new rules (like tiered extra points and an onside kick alternative), and the NFL is watching closely. "We're consulting with the NFL and they're guiding us," says Cardinale.
Player development: Roughly 65% of XFL players have NFL experience, and the other 35% would love some. "Our season ends May 13 to enable guys to compete for NFL roster spots," says Cardinale.
The big picture: The XFL's cozy relationship with the NFL suggests it could become a minor league of sorts, giving the NFL what the NBA (G League), MLB (MiLB) and NHL (AHL, ECHL) already have.
Cardinale welcomes the comparison: "The minor league analogy is valid. That's an important part of this," he says.
"We would be proud to develop players and have them go to the NFL. And also vice versa, with players coming from the NFL down to the XFL."
Yes, but: The NFL already has a de-facto minor league called college football, which sustains itself. If the NFL decides that's all it needs, the XFL's future as a feeder league — which may be its only shot at survival — goes up in smoke.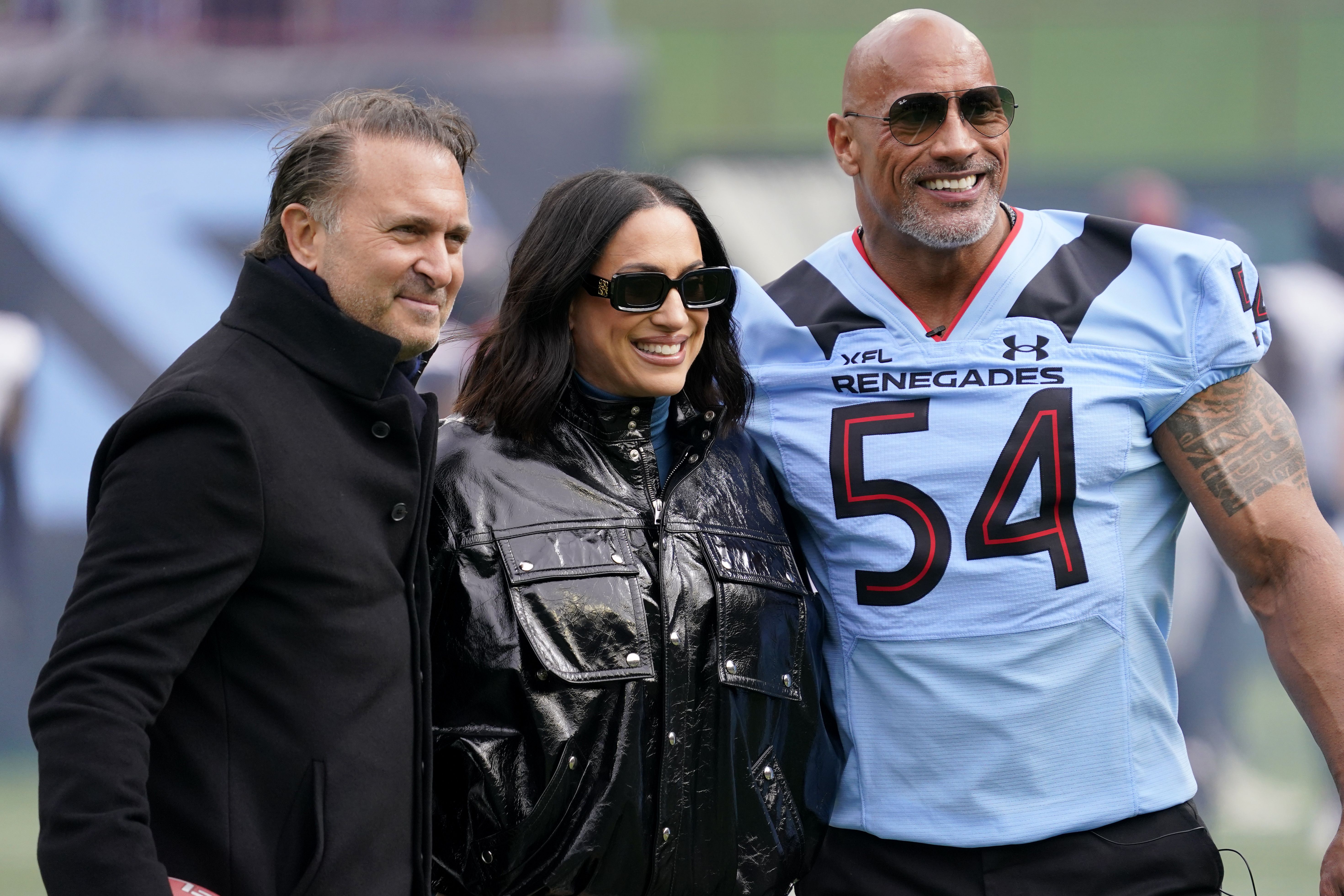 What to watch: Garcia has already guaranteed a second season in 2024, which is significant. But before the XFL can start looking ahead to next year, there's an imminent threat on the horizon: the USFL.
Yes, another spring league (also a reboot) kicks off on April 15, and the rivalry has already started, with one USFL ad calling the XFL a "Hollywood knockoff" — an apparent dig at The Rock being involved.
"We got a big laugh out of that," the famous actor told USA Today. "Also, it's much easier to talk trash when you're hiding behind the corporate walls and a computer. We're very forward facing. We're not hard to find."
2. 🏀 The money behind the Madness
The SEC was absent from the men's Elite Eight, but that didn't stop the conference from winning a different competition this March: most money earned, Axios' Jeff Tracy writes.
How it works: Every March Madness, the NCAA distributes a portion of its revenues to member conferences based on how their schools fare in the men's basketball tournament.
Those payments are determined by "units," which are earned for each game a school plays in, not including the National Championship — meaning this year's haul is set.
132 total units were up for grabs, with each one worth roughly $2 million, per Sportico ($). Conferences will distribute the money evenly to schools, who will decide how to use it.
By the numbers: The SEC's eight tournament teams played 17 games, netting $34 million. It's the first time in at least two decades that the SEC led all conferences.
The other big winners were the Big 12 ($32M), Big East ($30M), Big Ten ($28M) and ACC ($24M).
Four other leagues made at least $10 million: Mountain West ($16M), Pac-12 ($14M), West Coast ($12M) and Conference USA ($10M), the latter of which came entirely from Florida Atlantic's run to the Final Four.
The big picture: For Power 5 conferences, March Madness money is merely a fraction of their total revenue. The SEC distributed $721.8 million to its 14 members for the 2021-22 fiscal year, with most of that money coming from college sports' real cash cow: football.
3. 📸 Pic du jour: Like father, like son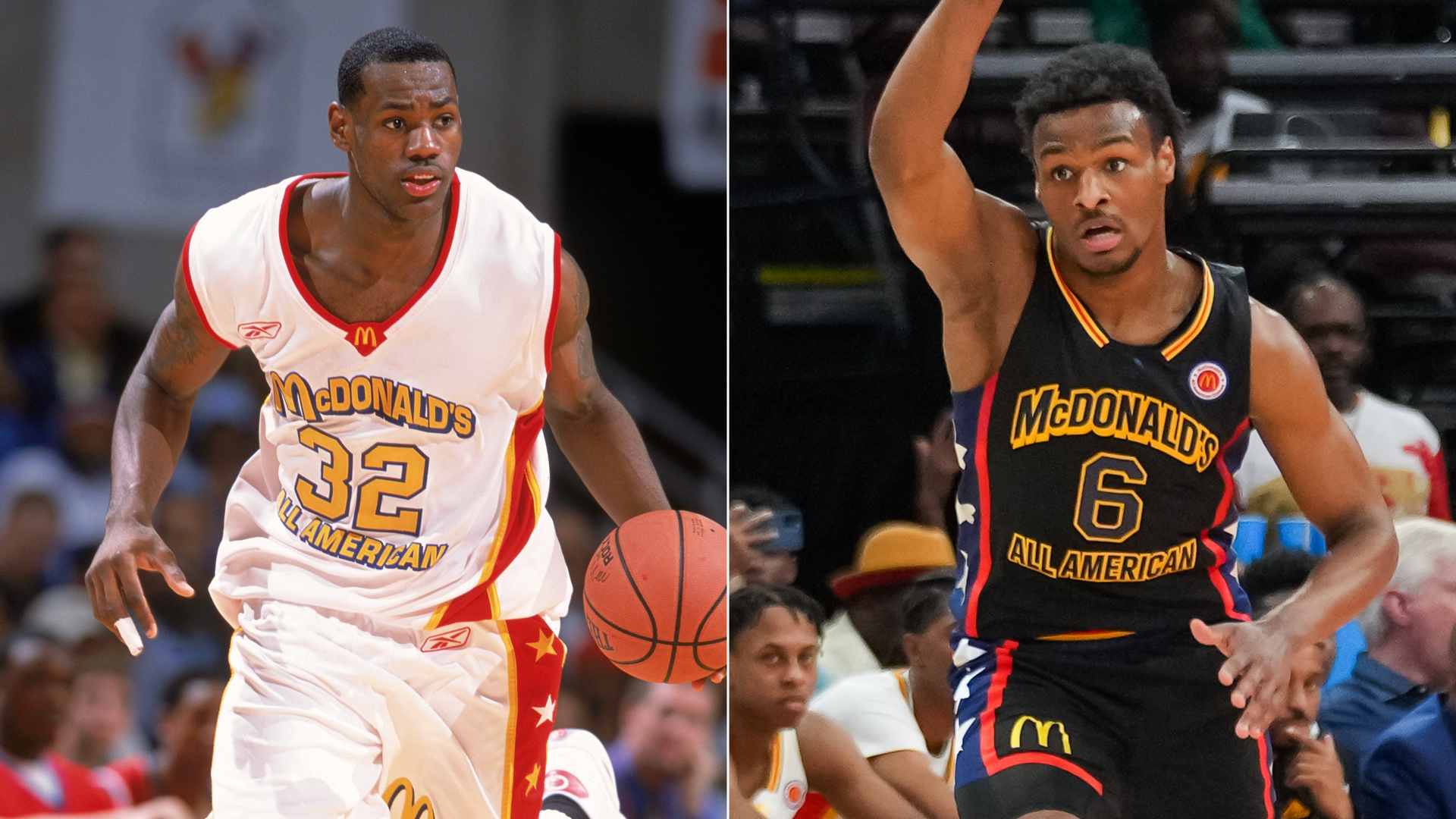 20 years ago, LeBron James played in the McDonald's All-American Game. On Tuesday, his eldest son, Bronny, followed in his footsteps.
LeBron (2003): 27 points, 7 rebounds, 7 assists (MVP)
Bronny (2023): 15 points (5-8 3PT), 4 assists
What to watch: Bronny, the No. 28 recruit in this year's class per ESPN, has yet to announce where he'll play next season. A decision is expected soon.
P.S. ... Tuesday night's game was legitimately awesome to watch. The East came back to win, 107-106 (winning basket).
4. ⚡️ Lightning round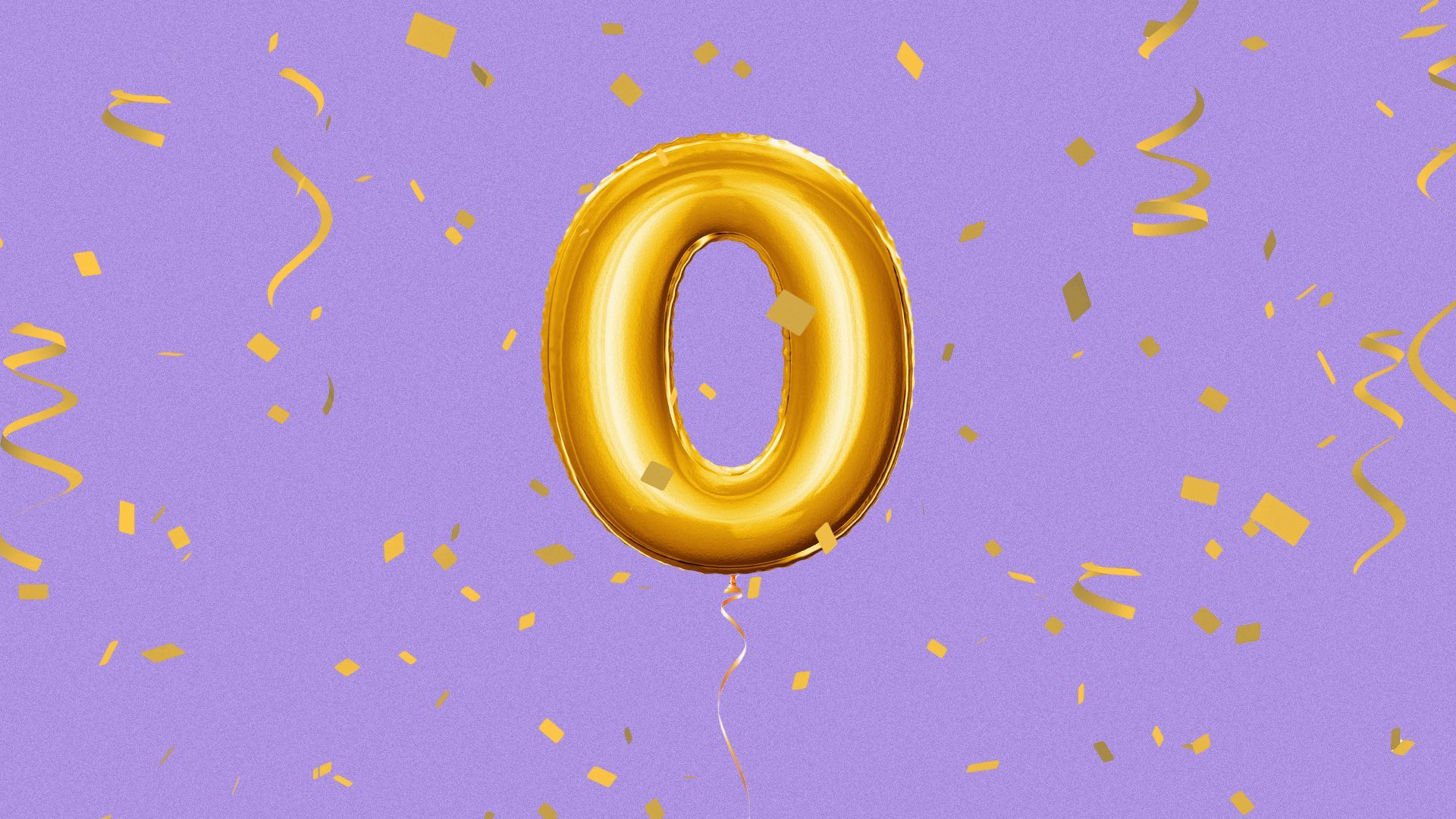 🏈 NFL approves No. 0: All non-linemen can wear No. 0 next season. It's the second time in three years that NFL owners have approved a new number rule — in 2021, they expanded the use of single digits.
🏀 2023 HOF: Dwyane Wade, Dirk Nowitzki, Pau Gasol, Tony Parker, Gregg Popovich and Becky Hammon headline the 2023 Basketball Hall of Fame class, ESPN reports. There will be a formal announcement on Saturday.
🍺 Beer robbery: A 19-year-old LSU student has been arrested after he and several others were caught on camera stealing $1,500 worth of beer from Tiger Stadium.
🏀 Beal vs. fan: Bradley Beal is being investigated by Orlando police after confronting a fan who heckled him over a lost bet. "You made me lose $1,300, you f--k," said the fan as the Wizards exited the court. (Don't be this guy.)
5. 🏈 Chiefs superfan on the run from police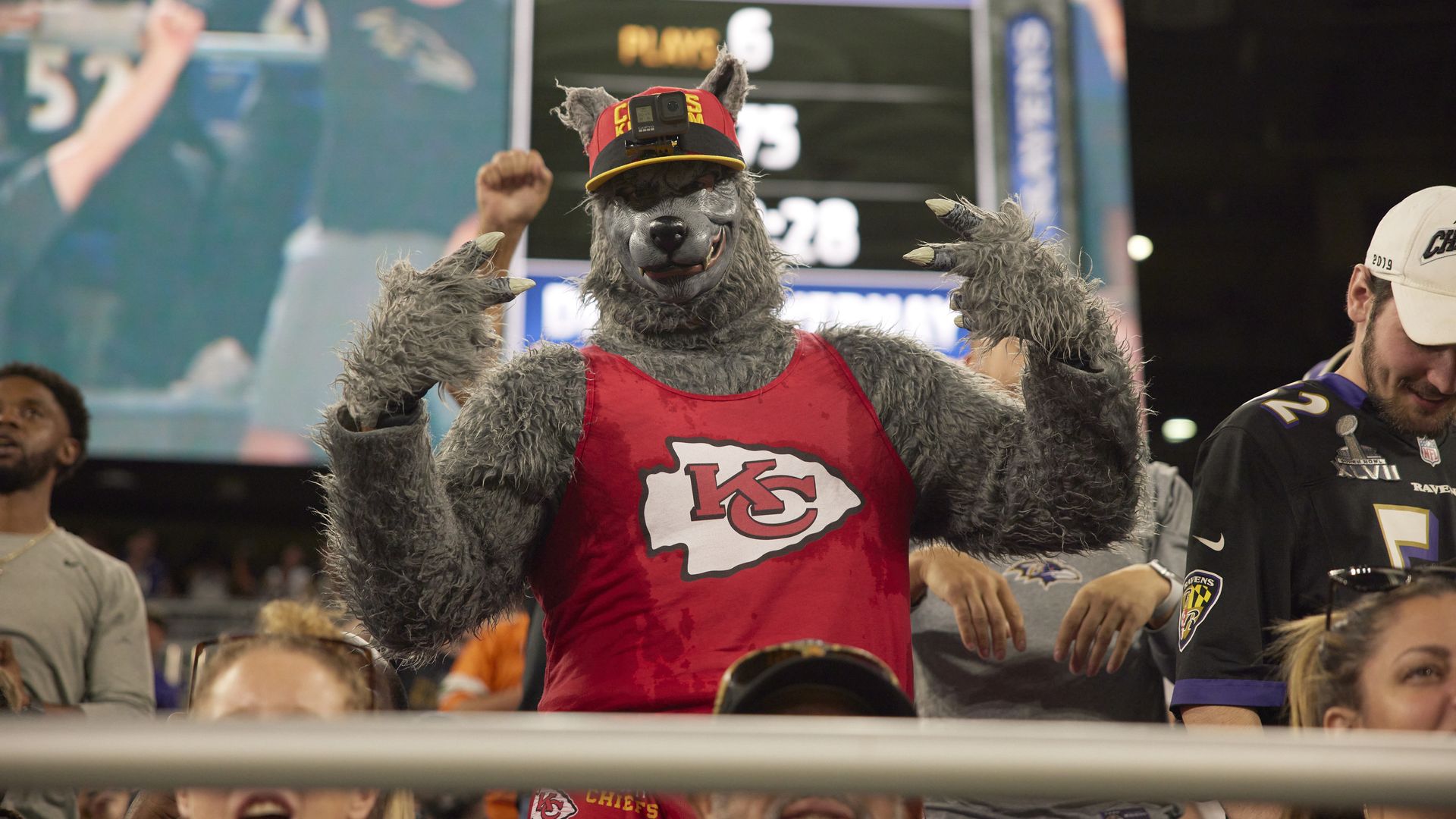 A Chiefs superfan who gained national fame for attending games in a wolf costume is on the run from police after being accused of robbing a bank, NYT reports.
Driving the news: Chiefsaholic, known legally as Xaviar Babudar, was arrested in December in connection to a bank robbery in Bixby, Oklahoma.
He was released from jail while awaiting trial and his hearing was set for Monday — but he never showed up.
Babudar's GPS monitor was found in a wooded area near Tulsa with the strap cut off, and nobody seems to know where he is.
The backdrop: Babudar had cultivated an image as a high roller on social media, where he had a large following (his accounts no longer exist). He frequently placed big-money bets, posted a selfie with the Chiefs GM at the 2020 Super Bowl and attended an exclusive Patrick Mahomes gala.
When asked how he afforded his lifestyle, Babudar said he managed multiple warehouses across the Midwest. But the truth about his life is far more sobering.
Colleges he said he attended have no record of him, and "police reports from four states painted a picture of Babudar as rootless, living in his car with his mother and brother," per NYT. He's been arrested many times.
The last word: "I did want to help him because he is K.C. wolfman ... I have followed him for years," said bail bondsman Michael Lloyd, who paid Babudar's $80,000 bond last month. "What is crazy is I still want to help him."
6. 🏆 Women's NIT: Super, great, fabulous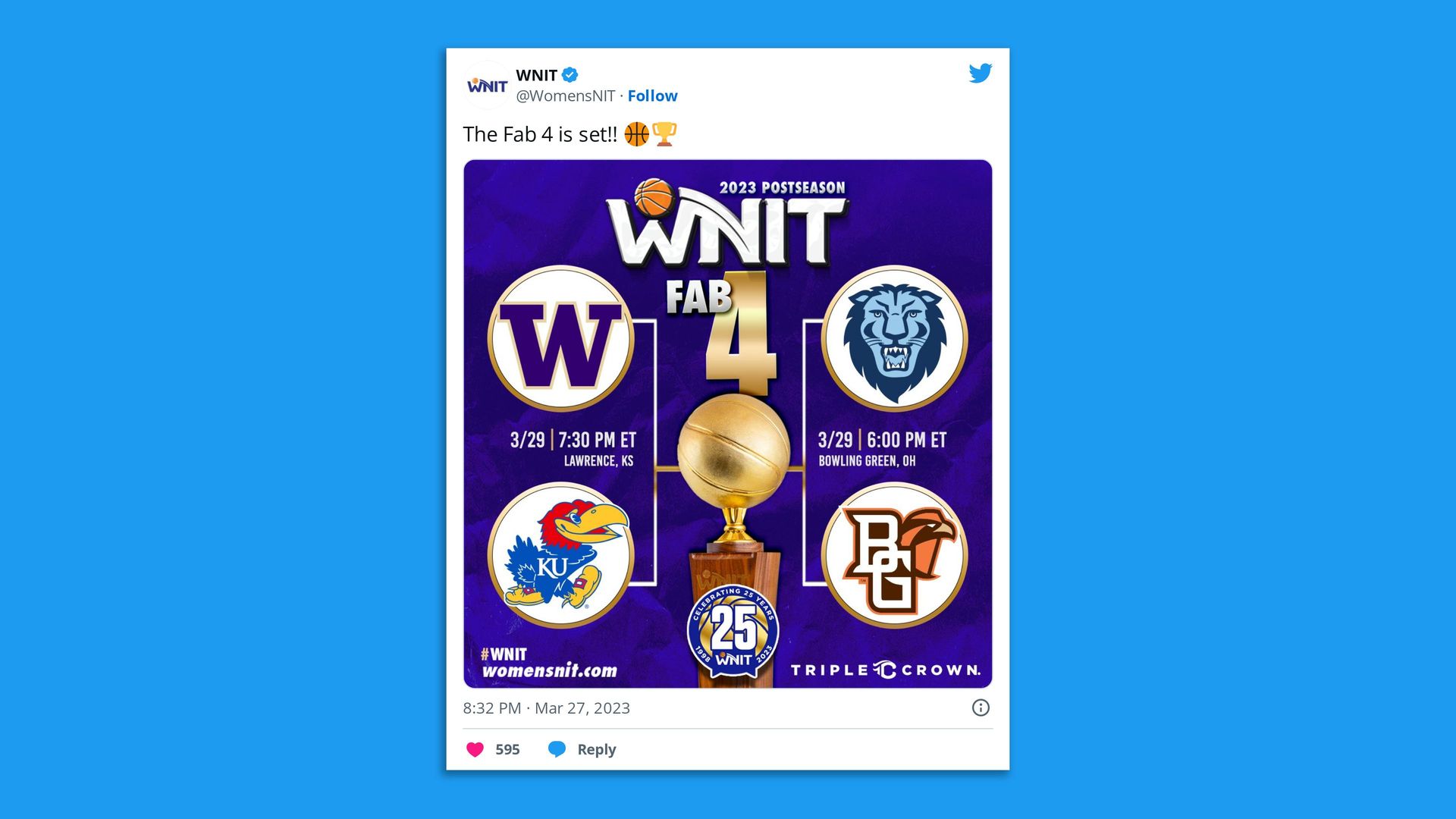 The women's NIT is not affiliated with the NCAA, so it can't use familiar terms like Sweet 16, Elite Eight and Final Four.
Yes, but: I think theirs might be better!
Super 16
Great Eight
Fab Four
7. 📺 Watchlist: Hoops and hockey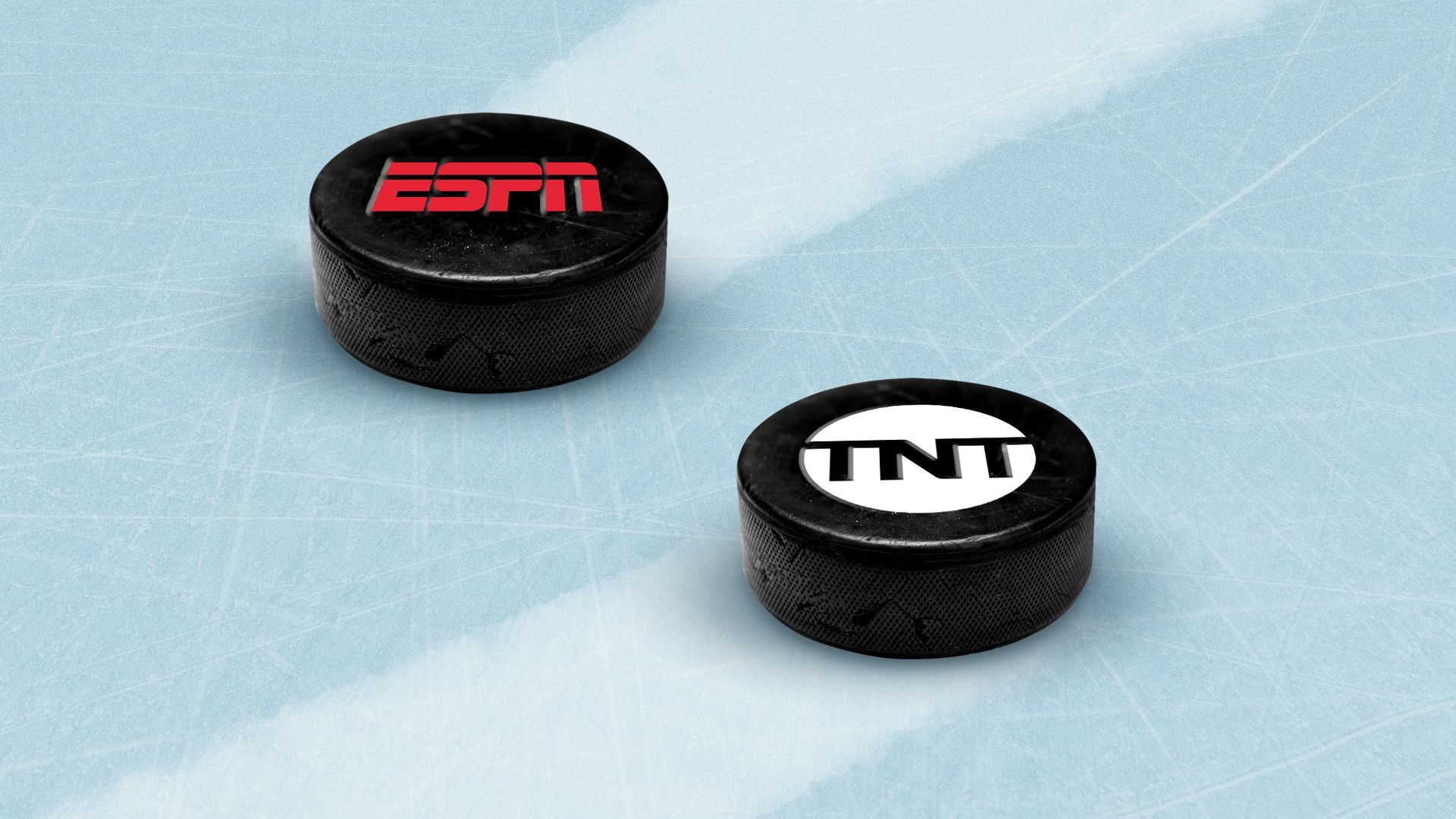 With the NBA and NHL regular seasons winding down, there are only a few Wednesday night doubleheaders left.
More to watch:
8. 🏒 The Ocho: Bandy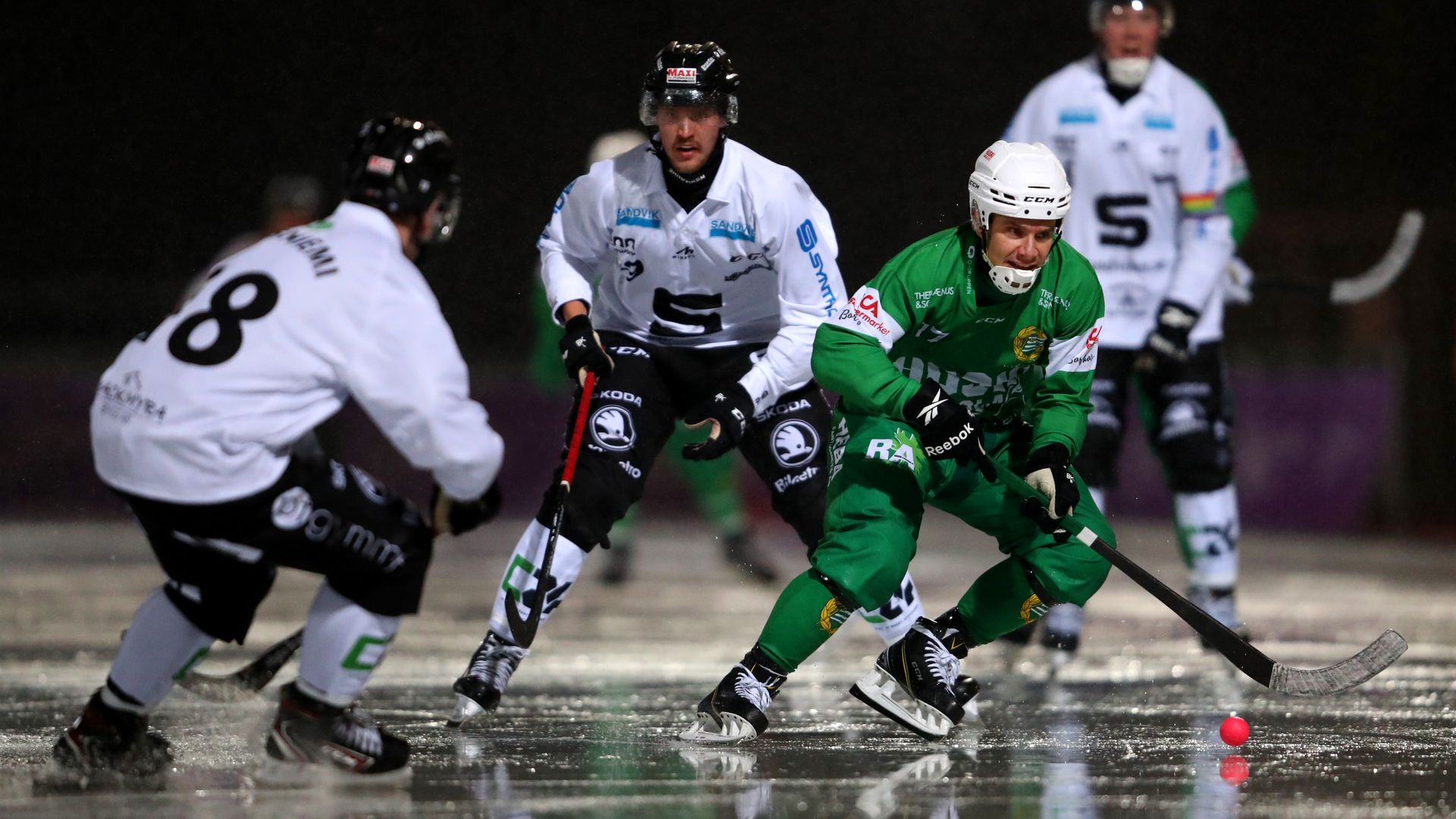 Team USA is in Sweden this week for the Bandy World Championships, where the U.S. men's and women's national teams are both vying for medals.
How it works: The centuries-old game borrows elements from ice hockey and soccer, starting with the field of play: a soccer-field-sized ice rink.
Teams: 11 players per side (one goalie, 10 skaters) play 45-minute halves and 15-minute overtime periods if needed.
Equipment: The sticks are shorter than in hockey and have a smaller, curved blade. Instead of pucks they use an orange or pink rubber ball the size of a tennis ball.
Rules: There is no body checking, and offside rules mirror soccer. But like hockey, substitutions can be made on the fly as frequently as you'd like.
Fun fact: Bandy was a demonstration sport at the 1952 Winter Olympics in Oslo, where Sweden won gold, Norway won silver and Finland took bronze.
🎥 Watch: 2022 game between USA and Norway (Bandy Play)
9. 🏀 NBA trivia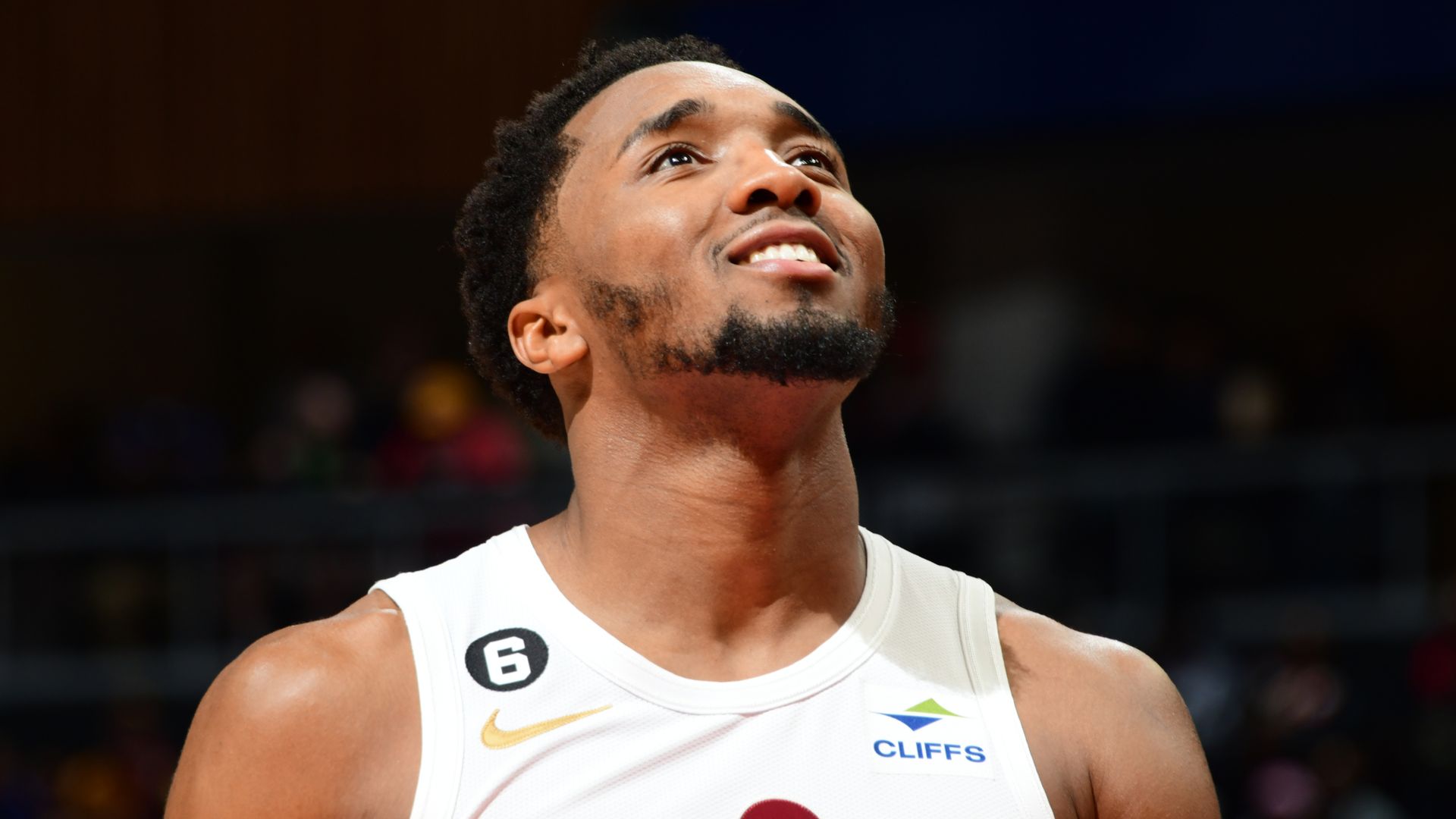 Donovan Mitchell on Tuesday became the fourth-fastest active player to reach 10,000 points (410 games).
Question: Which three active players got there faster?
Hint: Their first initials are next to each other in the alphabet.
Answer at the bottom.
10. 📆 1 event thing: Join us tomorrow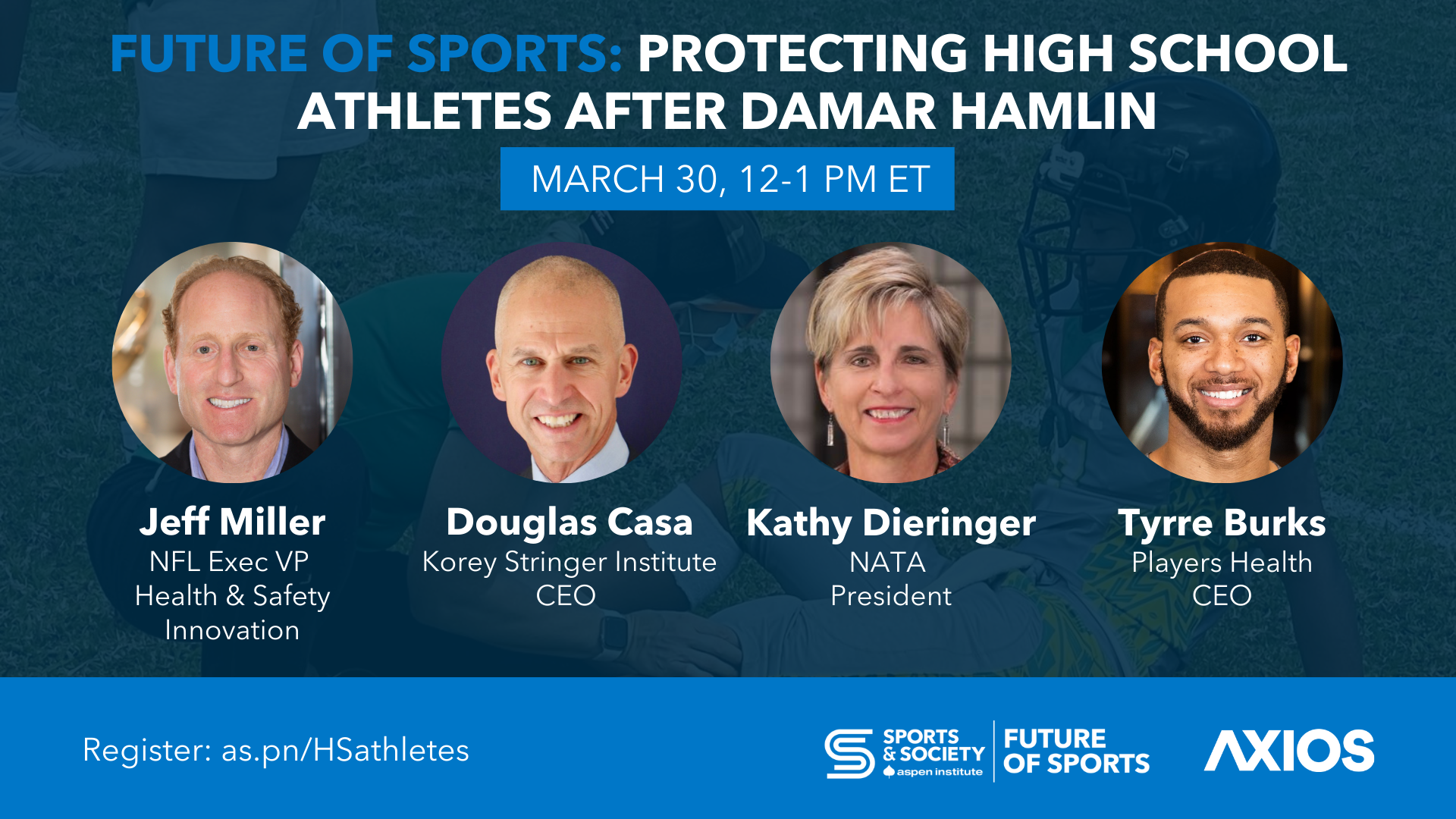 At the Super Bowl, the NFL honored the 25 medical personnel who saved the life of Damar Hamlin. Meanwhile, many high school athletes are lucky to have even one athletic trainer on site.
The big question: What if Hamlin's survival served as a catalyst to better protect high schoolers?
The NFL just launched The Smart Hearts Coalition — a collaboration with the NBA, MLB, NHL, MLS, NCAA, the American Red Cross and others to advance adoption of life-saving policies.
We'll discuss this partnership and more tomorrow (12-1pm ET) at the virtual event we're co-hosting with the Aspen Institute. I'm running the Q&A section: Reply to this email if you'd like to ask a question in advance!
Talk tomorrow,
Kendall "Wendy's All-American" Baker
Trivia answer: LeBron James (368 games), Joel Embiid (373), Kevin Durant (381)
🙏 Thanks for reading! Follow us for more (@kendallbaker and @jeffreytracy). Friends can sign up here. Thanks to Matt Piper for copy edits.