August 19, 2021
👋 Good morning! The Orioles have lost 14 straight games. They have one win in the month of August.
📆 Reminder: We're co-hosting a virtual event about youth sports with the Aspen Institute tomorrow afternoon (12–1pm ET). Join us!
Today's word count: 1,836 words (7 minutes).
Let's sports...
1 big thing: ⚾️ A season unlike any other
Shohei Ohtani pitched a career-high eight innings of one-run ball in a win over Detroit on Wednesday, improving to 8-1 with a ridiculous 2.79 ERA. Oh yeah, he also hit his MLB-leading 40th HR.
Why it matters: Folks, we are witnessing the greatest baseball season ever — and one of the most remarkable seasons in the history of sports.
My favorite stat is the 18 steals, which is tied for ninth-most in MLB. I mean, come on!
Parting shot ... You've heard the legend of Babe Ruth. A century from now, your great-great grandchildren will hear the legend of Shohei Ohtani.
Ruth played during a time when baseball was the most popular sport in America. There was no social media, no 24/7 news cycle. Fans would read about his accomplishments in the morning newspaper.
Ohtani has a lot more competition for your attention, and there's something about push notifications and Twitter clips that doesn't quite do him justice. It's all too casual-feeling; the mysticism is gone.
The bottom line: The modern world moves so fast that there's rarely time to pause and just take everything in. So do that now. Pause ... and take this in. We are witnessing something extraordinary.
2. ⚽️ Kicking off: Beach Soccer World Cup
The FIFA Beach Soccer World Cup begins today at a newly-built arena in Moscow, Axios' Jeff Tracy writes.
How it works: Four groups of four will play a round-robin, with the top two teams in each group advancing to the knockout stage. Fox Sports will air the tournament, which runs through Aug. 29.
Group A: Football Union of Russia (No. 4 world ranking), U.S. (16), Paraguay (9), Japan (6)
Group B: Mozambique (93), Spain (5), UAE (14), Tahiti (13)
Group C: Belarus (15), El Salvador (20), Switzerland (8), Brazil (2)
Group D: Portugal (1), Oman (21), Senegal (10), Uruguay (11)
The backdrop: Beach soccer began in Rio in 1940, but it took 50 years for a formal governing body to arrive. The World Championships were held annually from 1995 to 2004 on Rio's Copacabana beach before FIFA took over in 2005 and rebranded it as the Beach World Cup.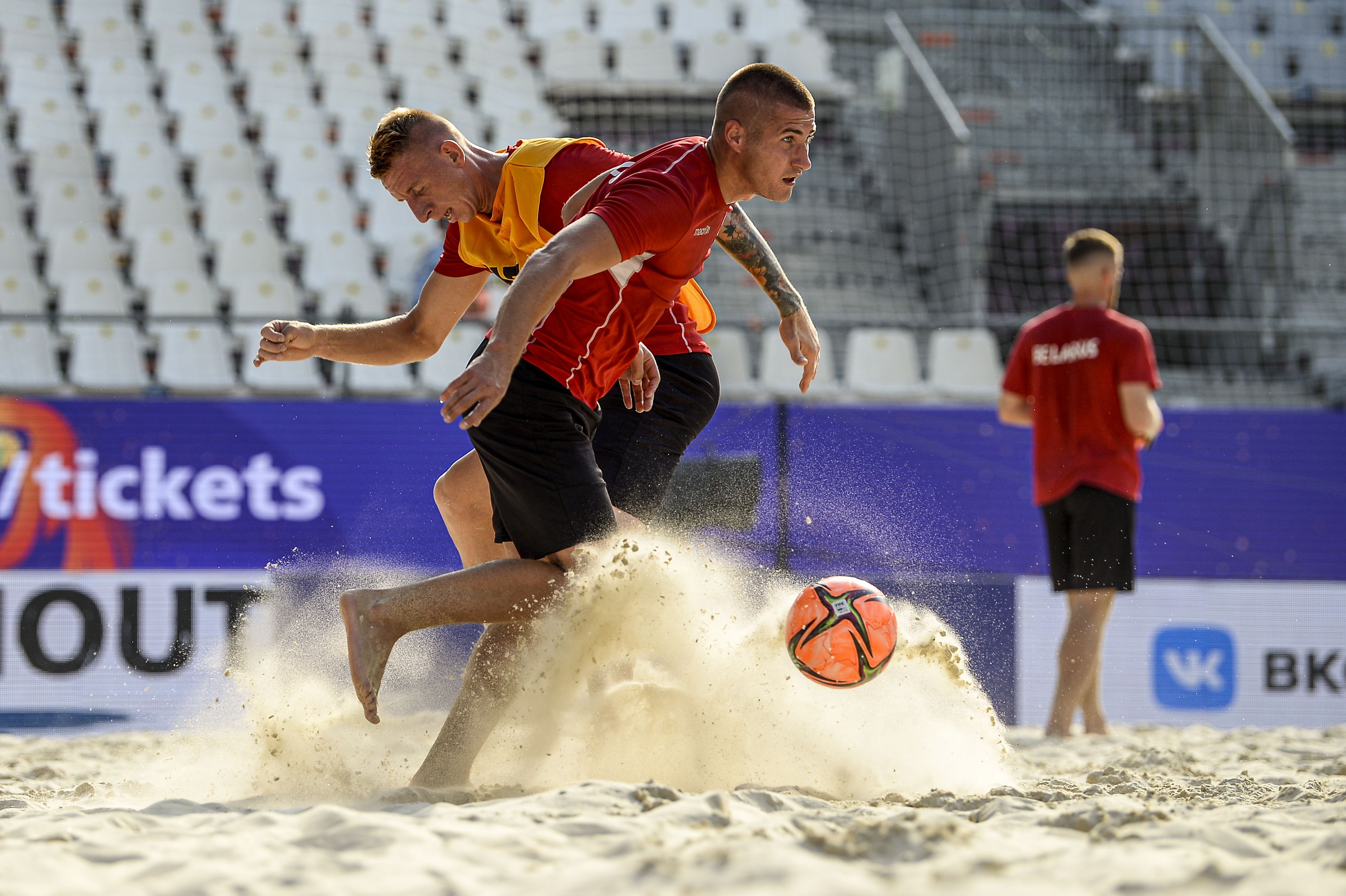 How it works: Games last 36 minutes, broken into 12-minute periods, with no ties. Three minutes of extra time are added if tied at the end of regulation, followed by a shootout, and wins are worth more if you win in regulation (three points) vs. extra time (two) or shootout (one).
The field is 40 yards long by 30 yards wide (field soccer: 115x74) and goals are seven feet tall by 18 feet wide (field soccer: 8x24). The balls are the same size as normal, but lighter and less inflated.
Teams have 14 players, with five playing at a time (one as a goalie). Subs are unlimited and even allowed during the action (like hockey).
Speaking of hockey, red cards are more like power plays. The offending player is still disqualified from the match, but after two minutes his team can replace him on the field.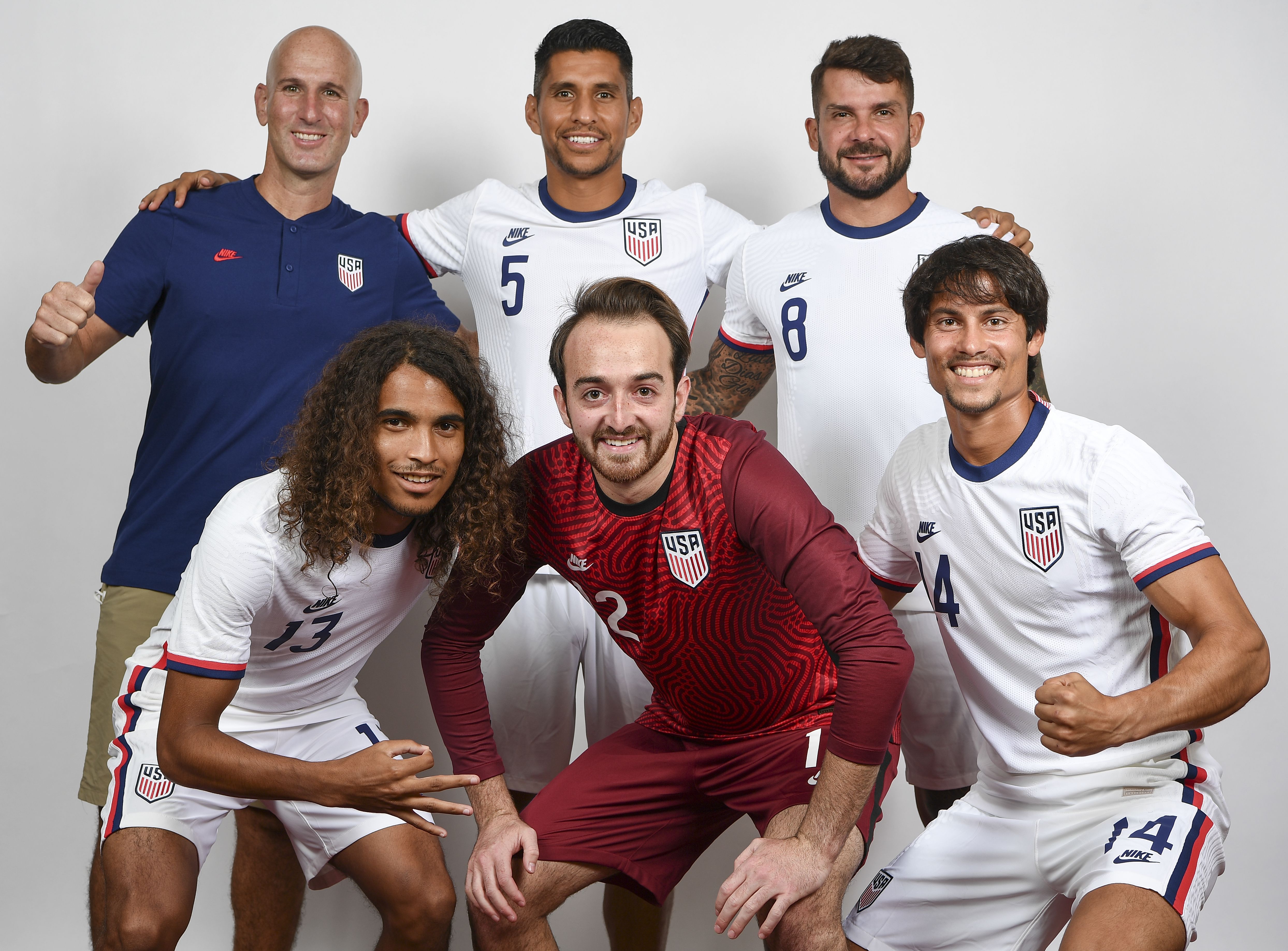 🇺🇸 Meet Team USA: Some players got into beach soccer at a young age, most played in college and many played in semi-pro or lower-tier pro leagues, like the NASL (outdoor, defunct) and MASL (indoor). See roster.
"Every beach soccer player has played football in one form or other before, but there's no guarantee that a world-class footballer will make a top-quality beach soccer player. You have to get to know the sand."
—
Mateo Marrucci
, former Italian beach soccer player
3. 💵 Exclusive: Public's new NIL program
Public, an investing app that doubles as a social network, is launching a new program today called "One Team." The goal: teach financial literacy to college athletes, Jeff writes.
Why it matters: Now that student athletes can cash in on their name, image and likeness (NIL), it's crucial that they learn money management. This is especially true for future pros, who go broke at an alarming rate.
"A lot of people learn about money when it becomes real for them — and here come over 400,000 student athletes who can now earn money for the first time."
"We feel we have a role to play here, building a community to bring these athletes together and developing a curriculum to help them navigate this new world."
— Katie Perry, Public's VP of marketing
How it works: NCAA athletes can now apply for a spot in Public's program, which is part ambassador program, part community.
Public will provide financial literacy tools and training, including virtual workshops hosted by athletes and entrepreneurs. A variety of topics will be covered, such as investing, negotiating and budgeting.
"One Team" members will receive $100 in stock on Public to begin their investing journey and can earn additional money by referring friends.
More NIL:
Kool-Aid man: Alabama freshman DB Ga'Quincy McKinstry, whose nickname is Kool-Aid, signed a deal with the drink company. Oh yeah!
Cards and chicken: Georgia QB J.T. Daniels signed two monster deals — one with a trading card company and one with Zaxby's. Daniels plans to share half his trading card earnings with teammates.
4. ⚡️ Lightning round
⚾️ Tweet du jour: Mets owner Steve Cohen was mad online. ... Hours later, the Mets beat the best team in baseball to end a five-game skid.
🏀 Must-see interview: Kevin Durant and Draymond Green say the Warriors "f--ked it up" and ruined their team chemistry.
⚽️ Must-see goal: Incredible.
Plus...
5. ⚾️ MLB snapshot: AL Central, NL Central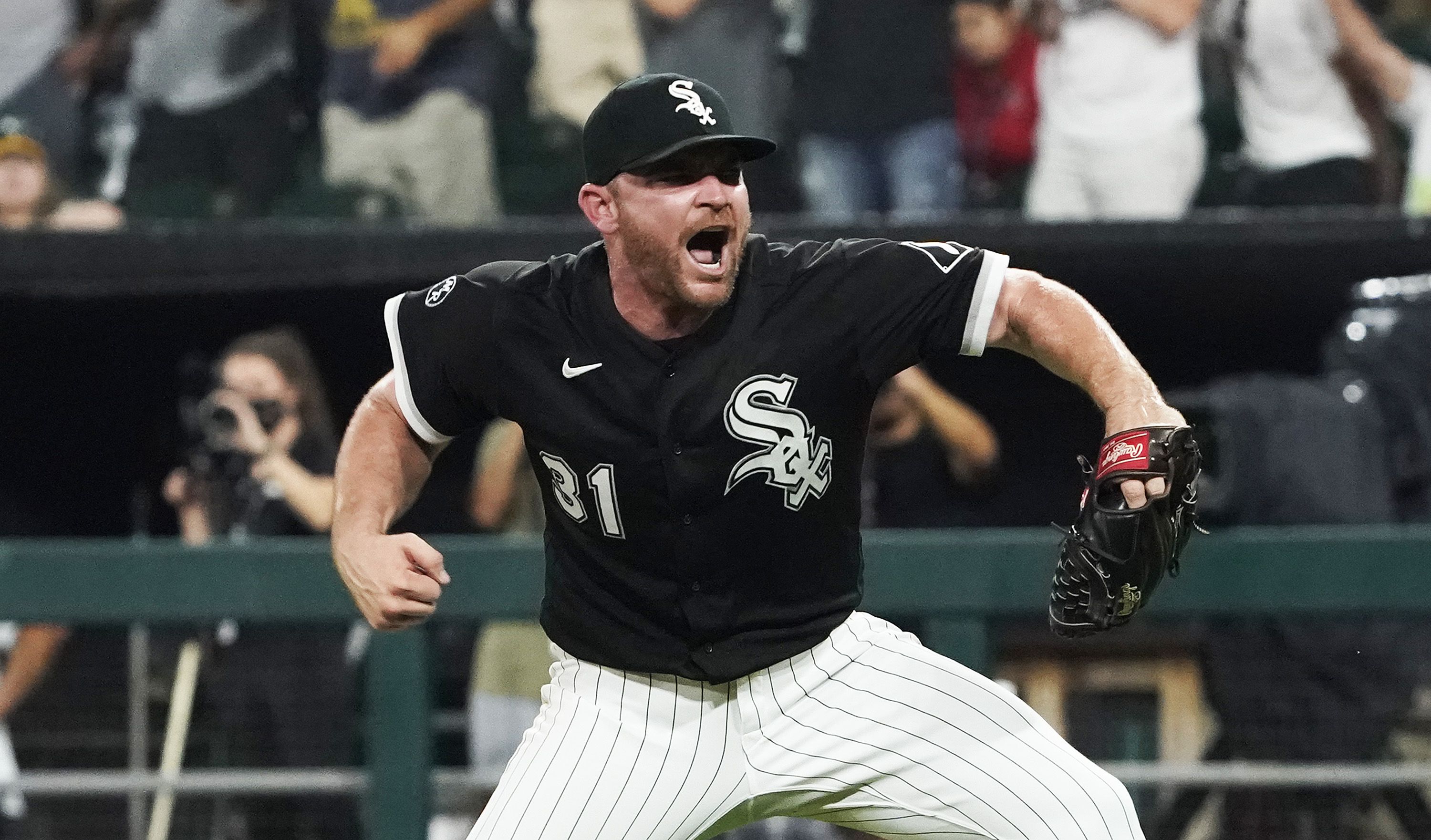 The Central's division winners have seemingly been locked up for weeks, but there's still plenty of NL Wild Card intrigue, Jeff writes.
AL Central: Tim Anderson provided one of the season's best moments with his walk-off into the Iowa corn. The rest of the division has provided ... four mediocre baseball teams.
White Sox (71-50): They were already running away with the Central — and then Eloy Jiménez and Luis Robert returned from the IL. Extremely legitimate World Series contenders on the South Side.
Indians (58-61, 12 GB): Their first sub-.500 season since 2012 — assuming they stay on that pace — will also be their last as the Indians. The time of the Guardians is nigh.
Tigers (58-64, 13.5 GB): They haven't made the playoffs since Max Scherzer, Justin Verlander and David Price inexplicably got swept in the 2014 ALDS.
Twins (54-67, 17 GB): After back-to-back seasons with a winning percentage over .600, Minnesota turned into a pumpkin.
Royals (52-67, 18 GB): After a surprisingly strong start, Kansas City has regressed in a big way. Proof: Salvador Pérez is their only qualified hitter with an OPS over .800.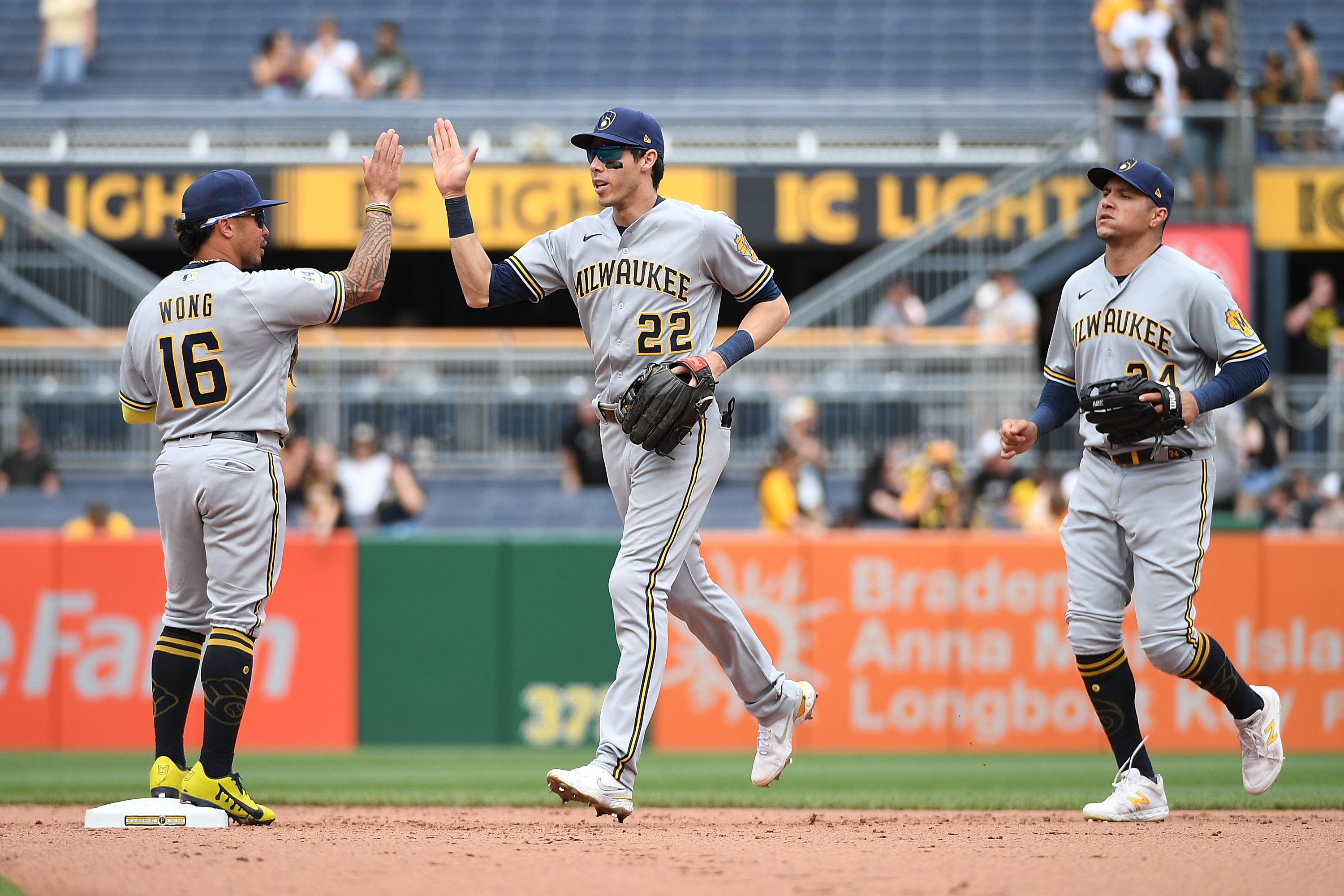 NL Central: The Brewers are sick of playing in the Wild Card round. Safe to say they won't be making a third straight trip there.
Brewers (74-47): Freddy Peralta has the NL's fifth-best ERA (2.45) and eighth-best WAR (4.0), yet is firmly the third-best starter on his own team behind Corbin Burnes (2.13 ERA; 4.6 WAR) and Brandon Woodruff (2.18 ERA; 5.0 WAR). That'll play.
Reds (65-57, 9.5 GB): Joey Votto's turn-back-the-clock season (he may set a career high in HR at age 37!) has sparked Cincy's resurgence, while excellent starting pitching has sustained it.
Cardinals (61-58, 12 GB): Adam Wainwright (11-7, 3.26 ERA) turns 40 in 11 days and is having his best season since 2014. The Cards have won eight of 11 to get back in the Wild Card hunt.
Cubs (54-69, 21 GB): Anthony Rizzo is a Yankee, Kris Bryant is a Giant, Javier Báez is a Met and Craig Kimbrel is a White Sock (White Sox?). Chicago's second rebuild in a decade has begun.
6. 🌍 The world in photos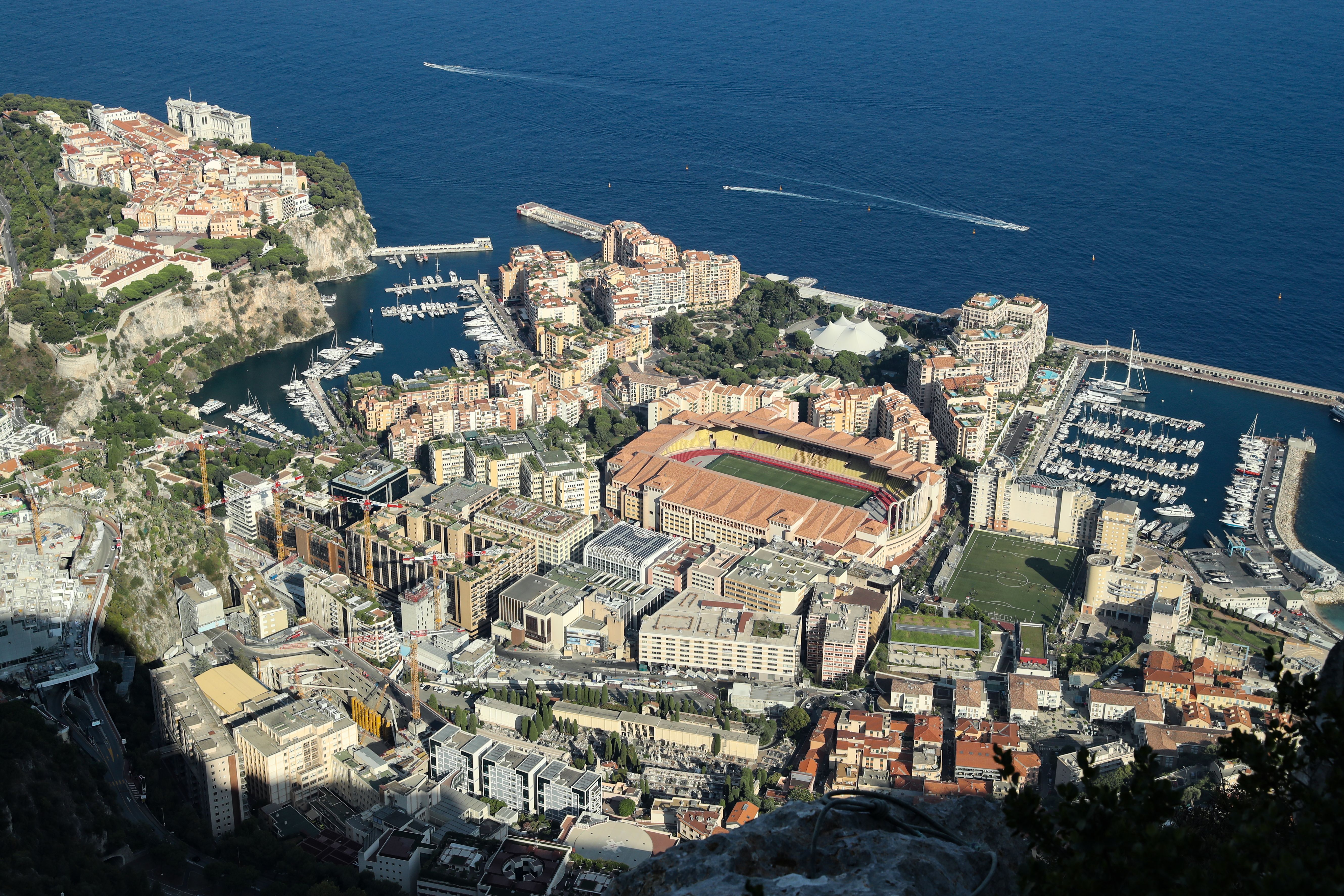 MONACO, Monaco — Monaco beat Shakhtar Donetsk (Ukraine), 1-0, in the first leg of their Champions League qualifying playoff, but the real winner was this stadium backdrop. Gorgeous.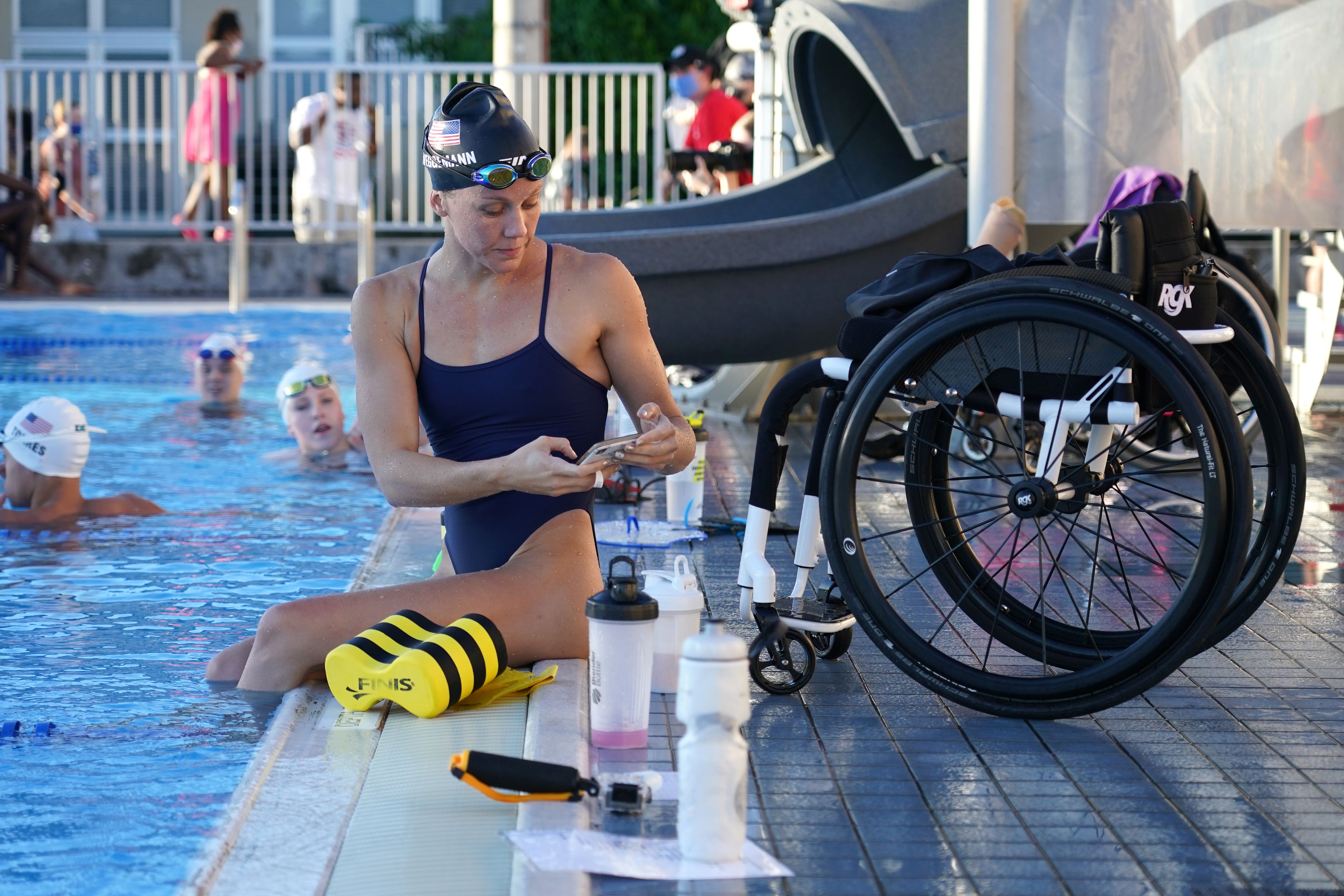 FUSSA, Japan — Mallory Weggemann, a paraplegic swimmer, pictured during U.S. Paralympic media day on Wednesday. The Games begin next Tuesday amid yet another state of emergency.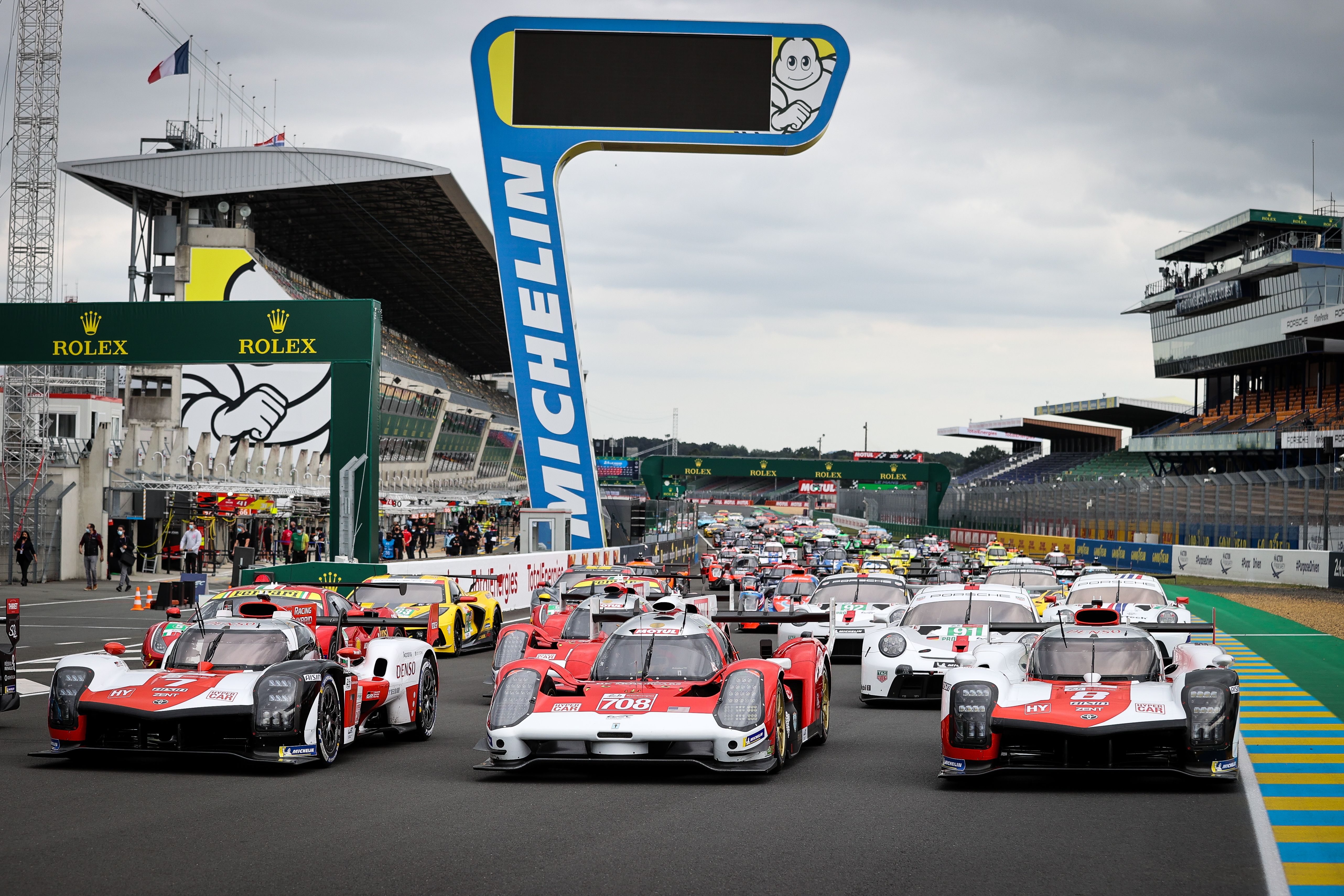 LE MANS, France — The 89th running of the 24 Hours of Le Mans begins Saturday, when 62 drivers will line up for the iconic, marathon race.
7. 🏈 NFL player rankings: Tyreek Hill (No. 17)
The NFL season is fast approaching. While we eagerly await its arrival, we're counting down the league's top 20 players.
Player: Tyreek Hill, WR (Chiefs)
Age: 27
College: West Alabama
Contract: 3 years, $54M (FA in 2023)
2020 stats: 15 games; 1,276 receiving yards, 15 TD; 123 rushing yards, 2 TD
2021 fantasy: No. 11 ADP (average draft position)
Week 1: Browns at Chiefs
The big picture: With all due respect to the few players who registered faster top speeds last year, no one in the NFL is faster than Hill — who's still trying to set up a race with Usain Bolt.
The Cheetah is speed personified, and he and Patrick Mahomes can embarrass any defense in the blink of an eye.
By the numbers: His 41 receiving TDs since 2017 trails only Davante Adams' 46.
What they're saying: "His ability to get from 0 to 60 makes heads turn on the [opposing] sideline," an AFC coordinator told ESPN (subscription).
ICYMI: 20. Dalvin Cook; 19. Trent Williams; 18. Bobby Wagner
8. 📆 Aug. 19, 1951: Eddie at the bat
70 years ago today, Eddie Gaedel — a 26-year-old with dwarfism who stood just three-feet-seven-inches tall — drew a walk for the St. Louis Browns in a 6-2 loss to the Tigers.
Why it happened: The Browns (now the Orioles) were celebrating the American League's 50th anniversary during that day's doubleheader, and owner Bill Veeck was a showman known for his publicity stunts.
Between games, Gaedel popped out of a papier-mâché cake as part of the festivities, but Veeck saved the real surprise for game two, when Gaedel was called on to pinch hit.
Wearing number "1/8" on the back of the batboy's uniform, Eddie stepped to the plate and took an easy four-pitch walk.
The aftermath: Veeck knew Gaedel's contract would never be approved by the commissioner, so he filed it on a Friday before the weekend doubleheader, knowing it wouldn't be checked until Monday.
Since then, all contracts must earn approval prior to any player's debut.
Go deeper: The man for whom Gaedel hit (NYT archive)
9. 🏈 NFL trivia
Only four NFL teams play home games in their state's capital.
Question: Can you name them?
Hint: Three AFC, one NFC.
Submitted by: Trevor (Chandler, Arizona.). Submit a question.
Answer at the bottom.
10. 🤖 Sign of the apocalypse: Robot parkour
Oh, good. By the way, the video ends with both robots landing perfectly synchronized backflips.
Go deeper: Leaps, bounds and backflips (Boston Dynamics)
Talk tomorrow,
Kendall "Parkour!" Baker
Trivia answer: Broncos (Denver), Colts (Indianapolis), Titans (Nashville), Falcons (Atlanta)
🙏 Thanks for reading. Don't forget to follow us on Twitter: @thekendallbaker and @jeffreytracy.