Axios Sports
August 13, 2021
🎉 Happy Friday! You made it.
Today's word count: 1,774 words (7 minutes).
Let's sports...
1 big thing: ⚽️ Europe kicks off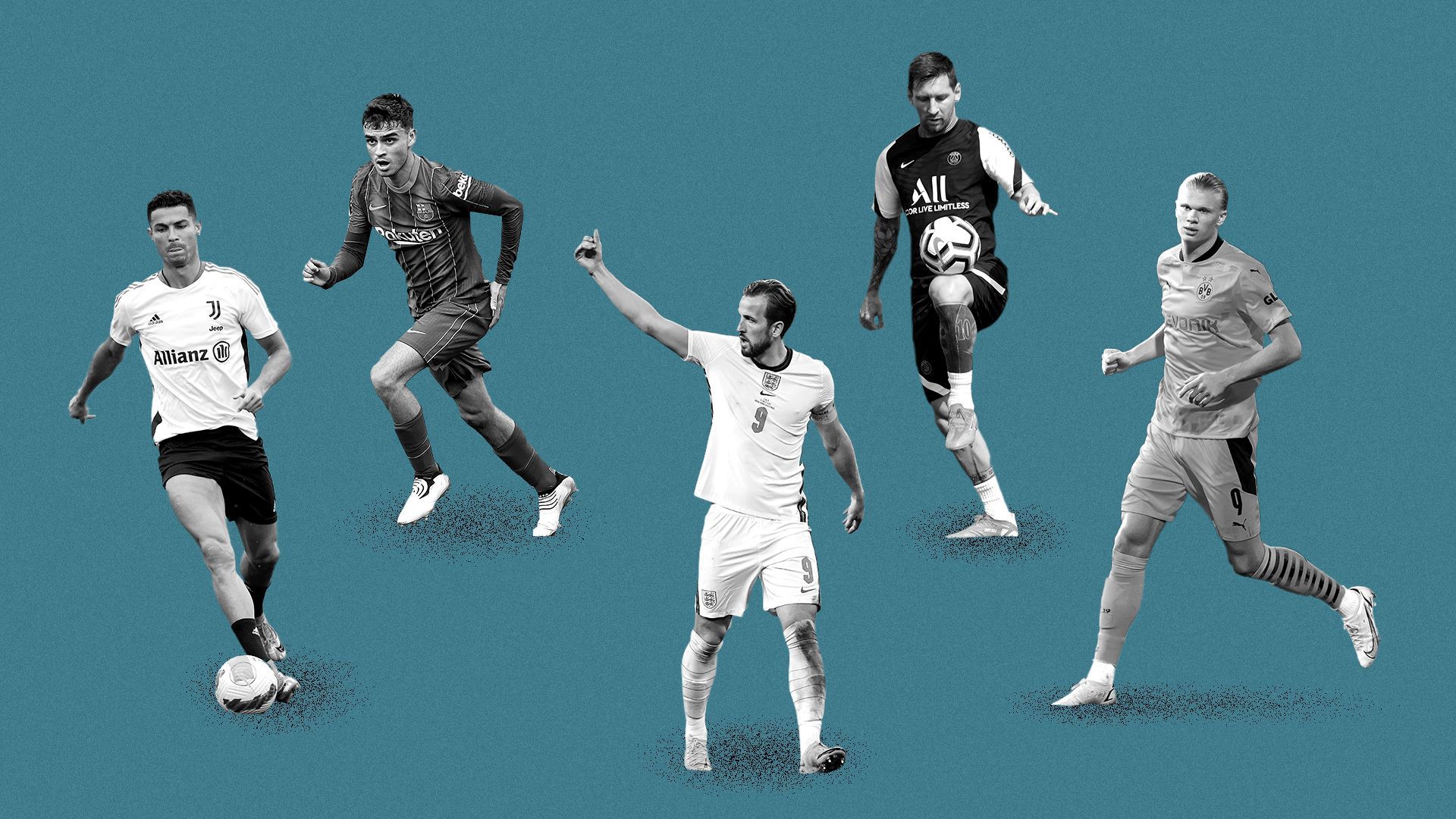 The European club season has arrived in earnest, with three of the "big five" soccer leagues kicking off this weekend, Axios' Jeff Tracy writes.
The state of play: France's Ligue 1 began last week, Italy's Serie A begins next week, and the English Premier League, German Bundesliga and Spanish La Liga all kick off today.
League-by-league preview...
🏴󠁧󠁢󠁥󠁮󠁧󠁿 P󠁧󠁢󠁥󠁮󠁧󠁿remier League:
🇪🇸 La Liga:
🇩🇪 Bundesliga:
🇮🇹 Serie A:
🇫🇷 Ligue 1:
2. ⚾️ What a night: Field of Dreams game delivers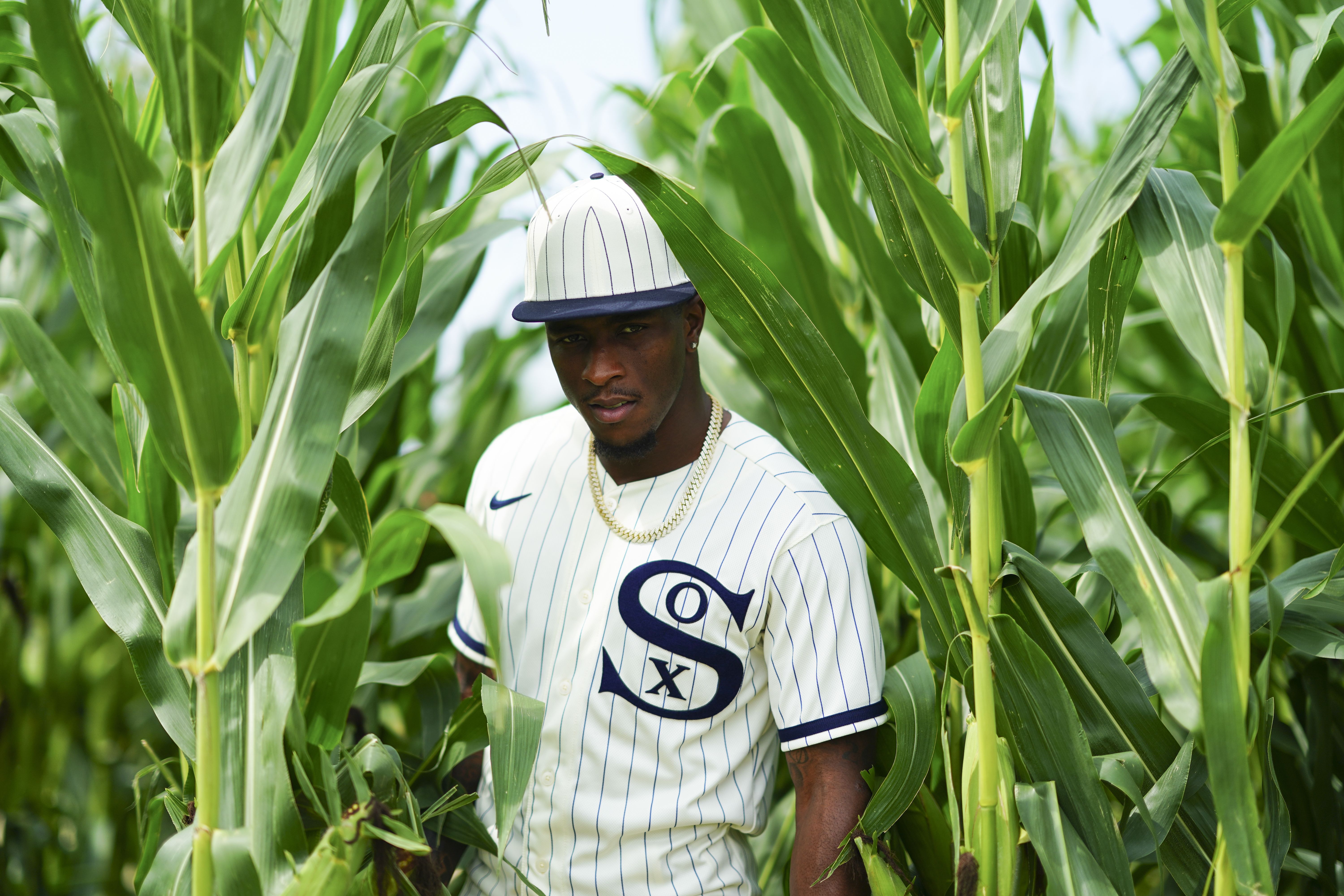 From the gorgeous production to the Hollywood finish, MLB's "Field of Dreams" game was a resounding success. Seriously, it couldn't have gone much better.
Recap: Tim Anderson hit a walk-off homer to lift the White Sox past the Yankees, 9-8, in just the second game this season with multiple go-ahead bombs in the ninth inning. Overall, 16 of the 17 runs scored came via home run.
Wild stat: This was the 15th walk-off homer ever hit by the White Sox against the Yankees. The first? Shoeless Joe Jackson, one of the stars of "Field of Dreams." Unreal.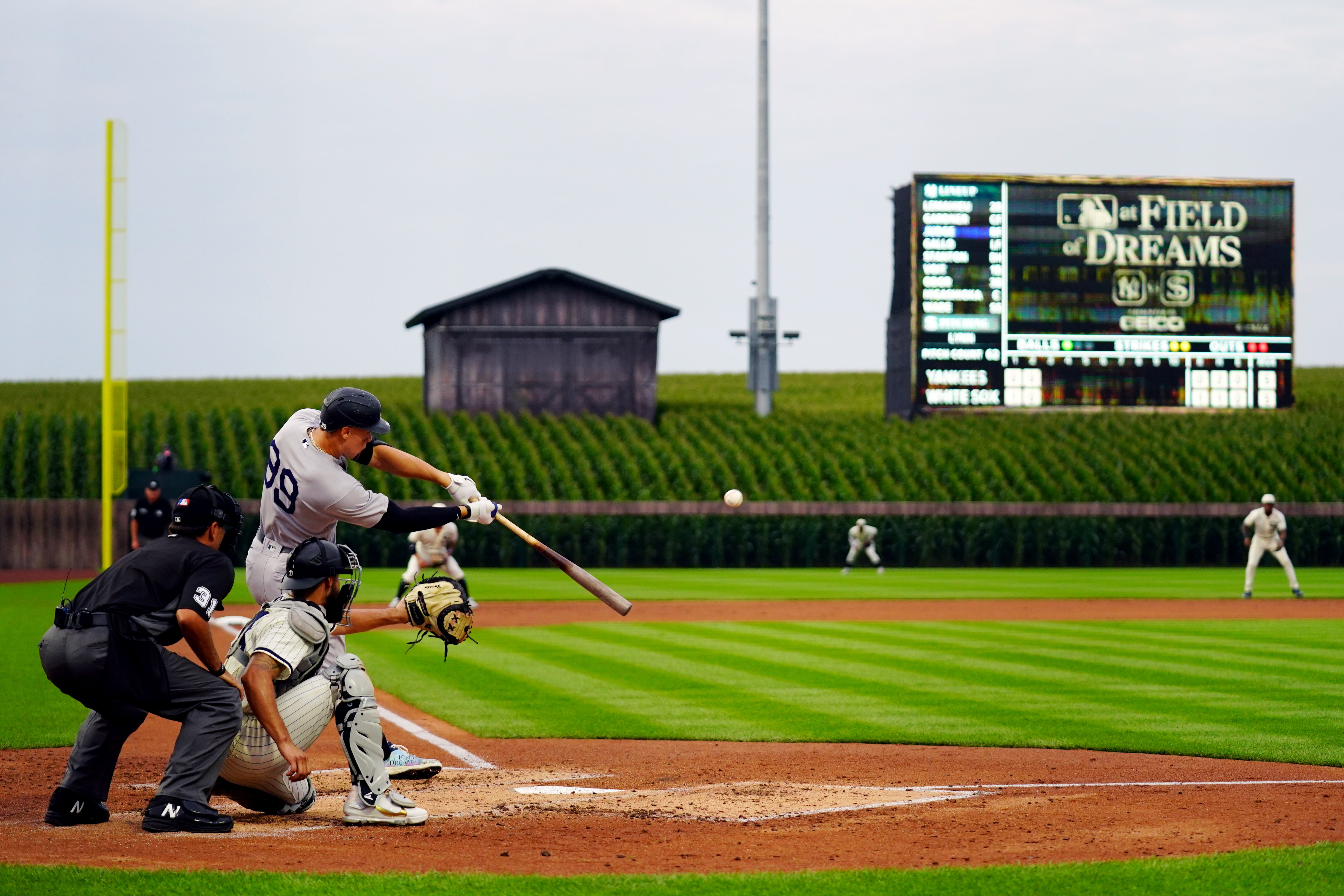 What's next: The owners of the field envision Little League, high school, college and minor league games being played there in the future. They also hope the MLB game becomes an annual affair.
Is this heaven? No, it's Iowa.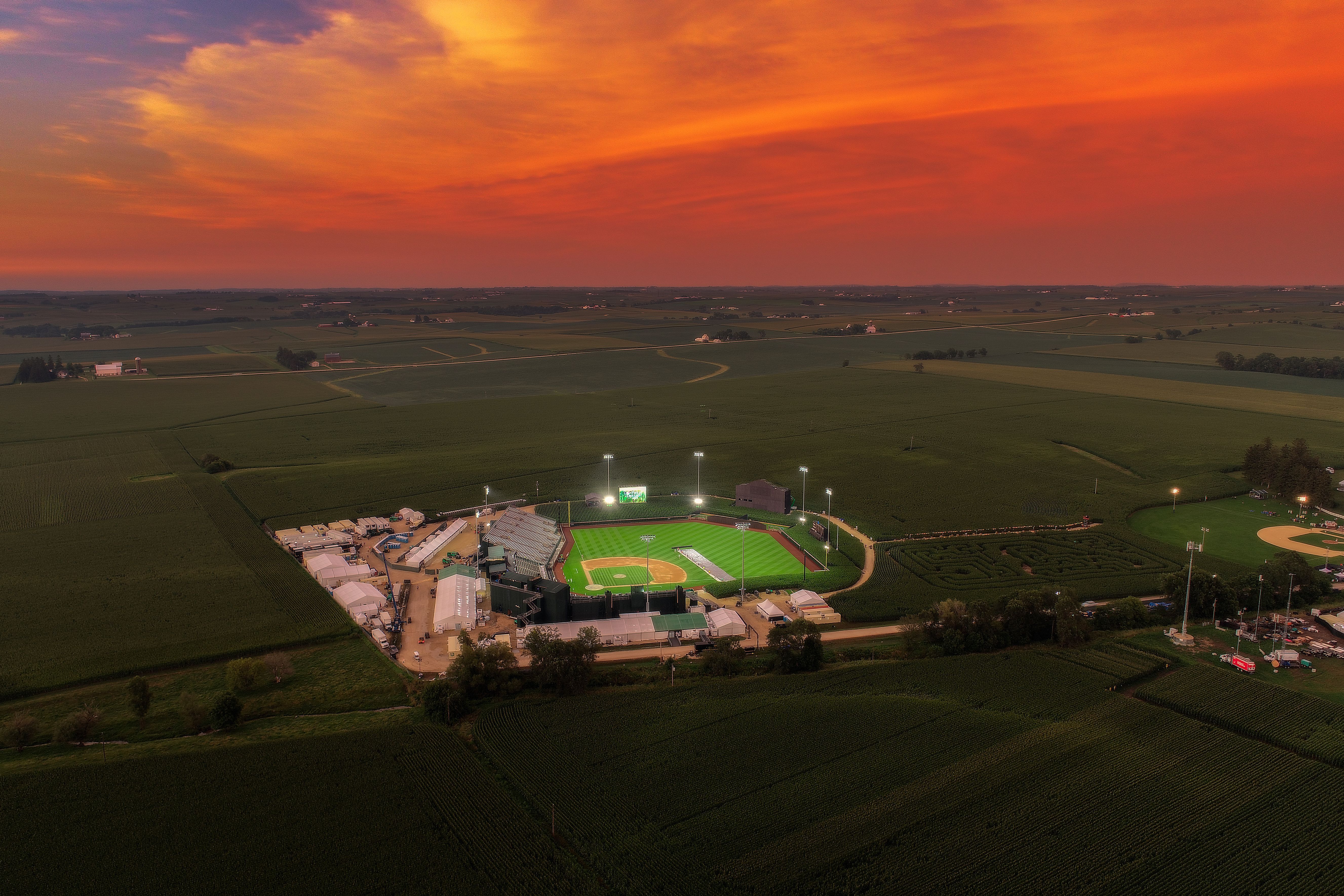 3. 🏙 New census data: Top 10 U.S. cities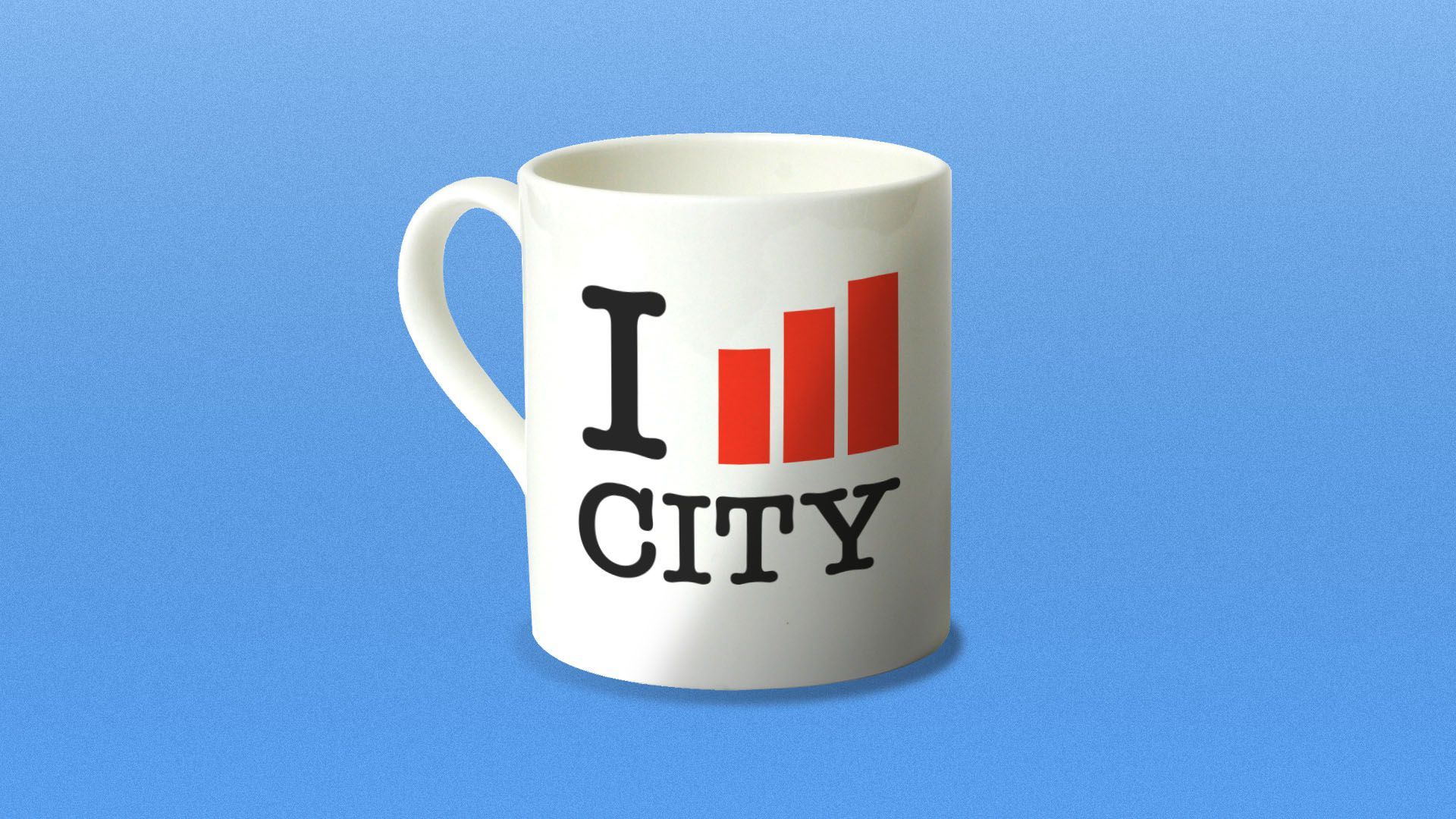 For the first time, all 10 of the largest U.S. cities have more than 1 million people, per Thursday's 2020 census data dump.
The top 10:
New York
Los Angeles
Chicago
Houston
Phoenix
Philadelphia
San Antonio
San Diego
Dallas
San Jose
Of note: San Antonio, San Diego and San Jose only have one "Big Four" sports team (though the 49ers play near San Jose). Yes, I know media markets/metro areas tell a different story than city populations, but it's still interesting.
Go deeper: Census winners and losers (Axios)
4. ⚡️ Lightning round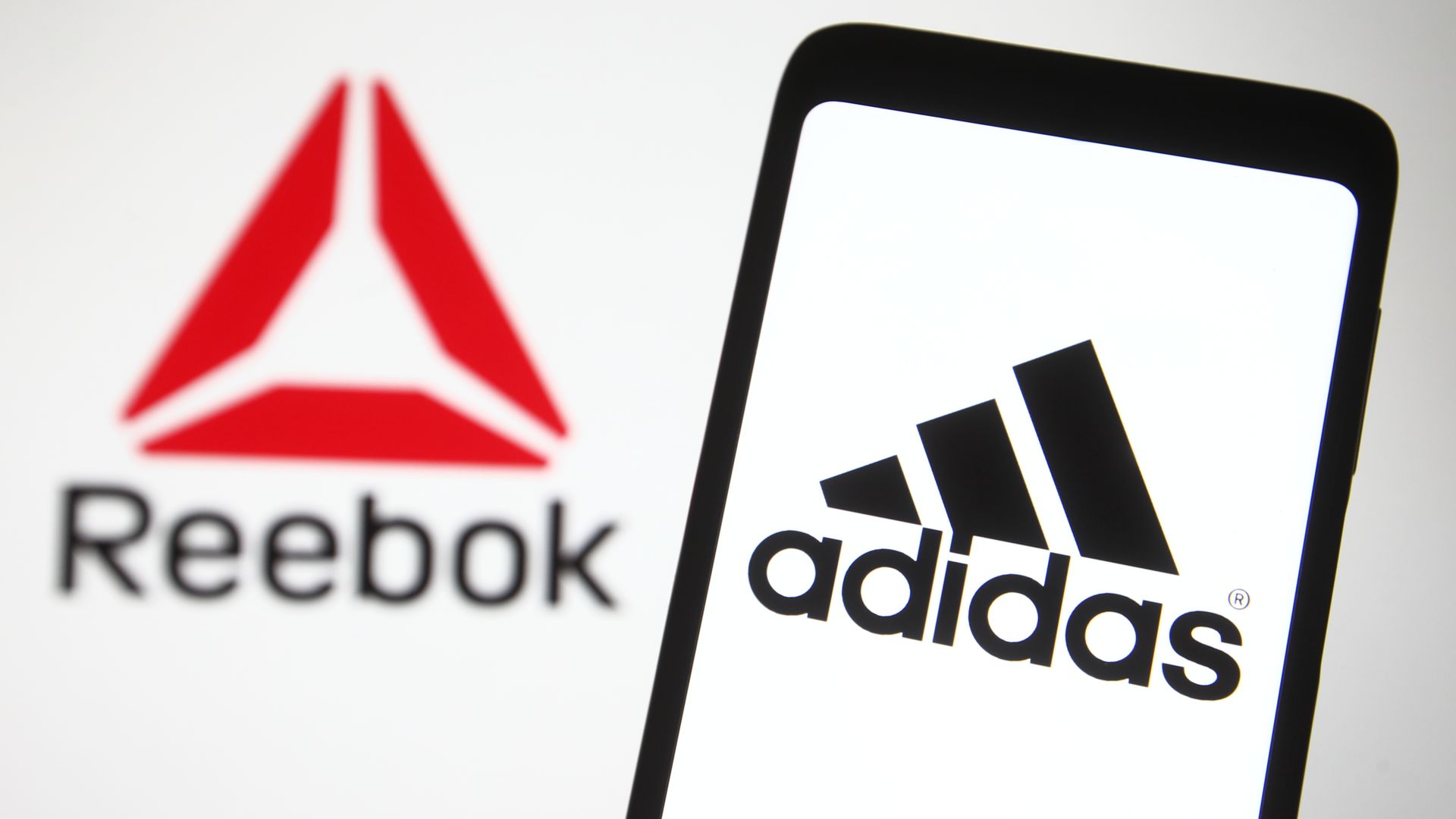 👟 Adidas sells Reebok: Authentic Brands Group, which owns the rights to numerous brands including Sports Illustrated and Brooks Brothers, has acquired Reebok from Adidas for $2.5 billion.
🏀 Kawhi's new deal: Kawhi Leonard is staying with the Clippers on a four-year, $176.3 million max deal that includes a fourth-year player option.
💉 Vaccine requirements: New Orleans is believed to be the first NFL city that will require attending fans to provide proof of vaccination or a negative COVID-19 PCR test from the previous 72 hours.
Plus...
📈 Disney stock spikes: Disney stock jumped in after-hours trading after a strong earnings report. ESPN+ subscriptions are up 75% on the year, thanks largely to the Disney bundle (Disney+, ESPN+, Hulu).
🥍 PLL in Albany: This weekend in Albany, New York, the Premier Lacrosse League will celebrate lacrosse's Indigenous heritage, highlighting Native American players, culture and causes.
5. 🎓 Snapshot: NIL compensation for July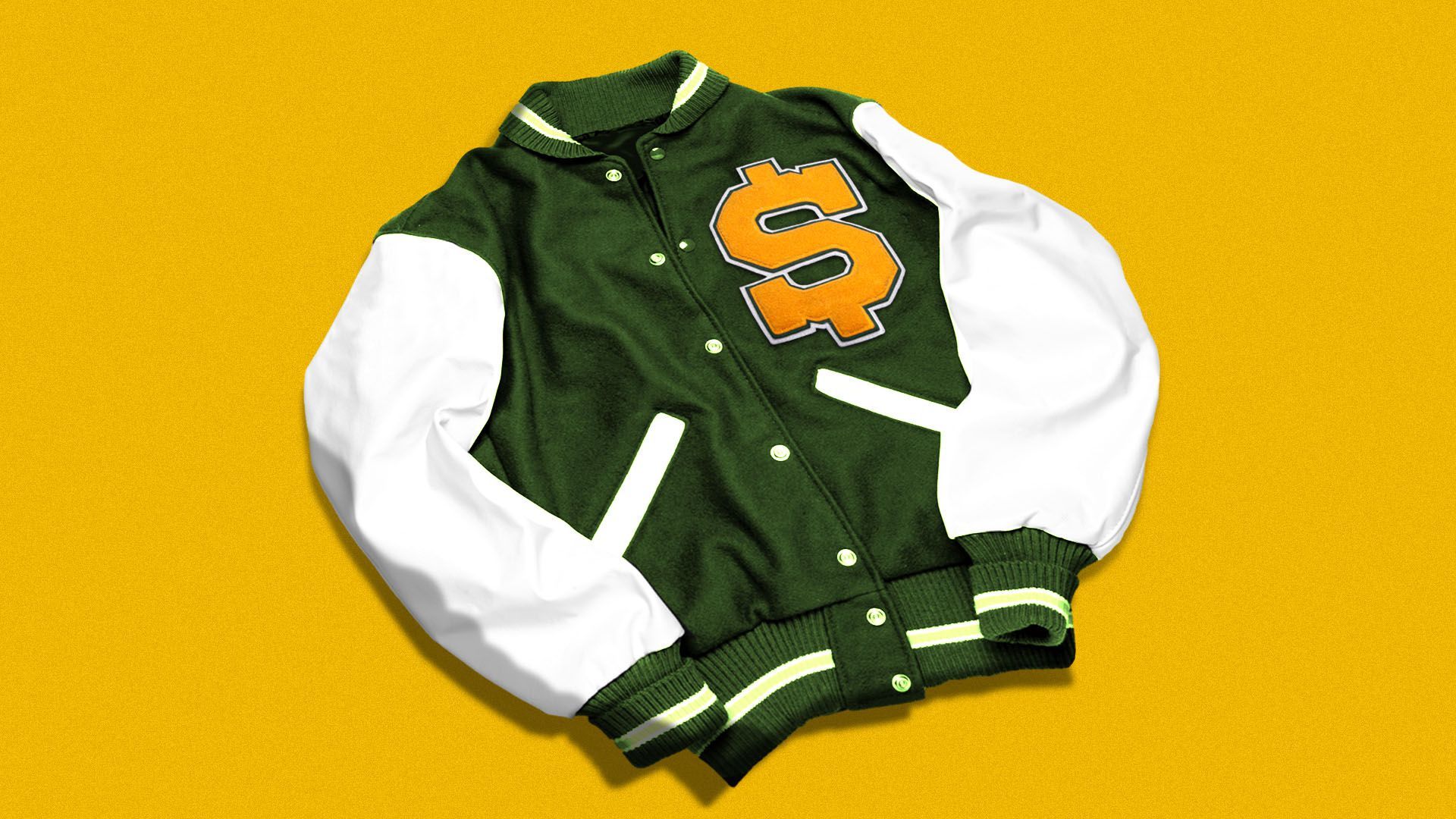 We're just over a month into the NIL era, and the landscape is evolving by the hour. It's still very much the wild west — and the college football season hasn't even started yet.
By the numbers: A few D-I athletes earned six-figures in compensation for July, but the average was $471, per marketing platform Opendorse. D-II athletes averaged $81 and D-III athletes averaged $47.
How the money was earned: 46% came from social media promotions, with 29% coming from licensing NIL rights, 10% from signing autographs, 6% from making appearances, 6% from creating content, 1% from hosting camps and 1% from selling products.
Who the money went to: 79% went to football players, 9.6% went to men's basketball players, 5.5% went to women's volleyball players, and 1.3% went to men's lacrosse players. All other sports were less than 1%.
Latest headlines:
Full tuition: Utah-based protein bar company, Built, will pay full annual tuition for all 36 BYU football walk-ons. All other players will be compensated, and BYU will wear Built-branded practice helmets.
Dr. Pepper deal: Clemson QB D.J. Uiagalelei has signed a deal with Dr. Pepper to appear in its national "Fansville" ad campaign this fall.
6. 🇺🇸 Photos across America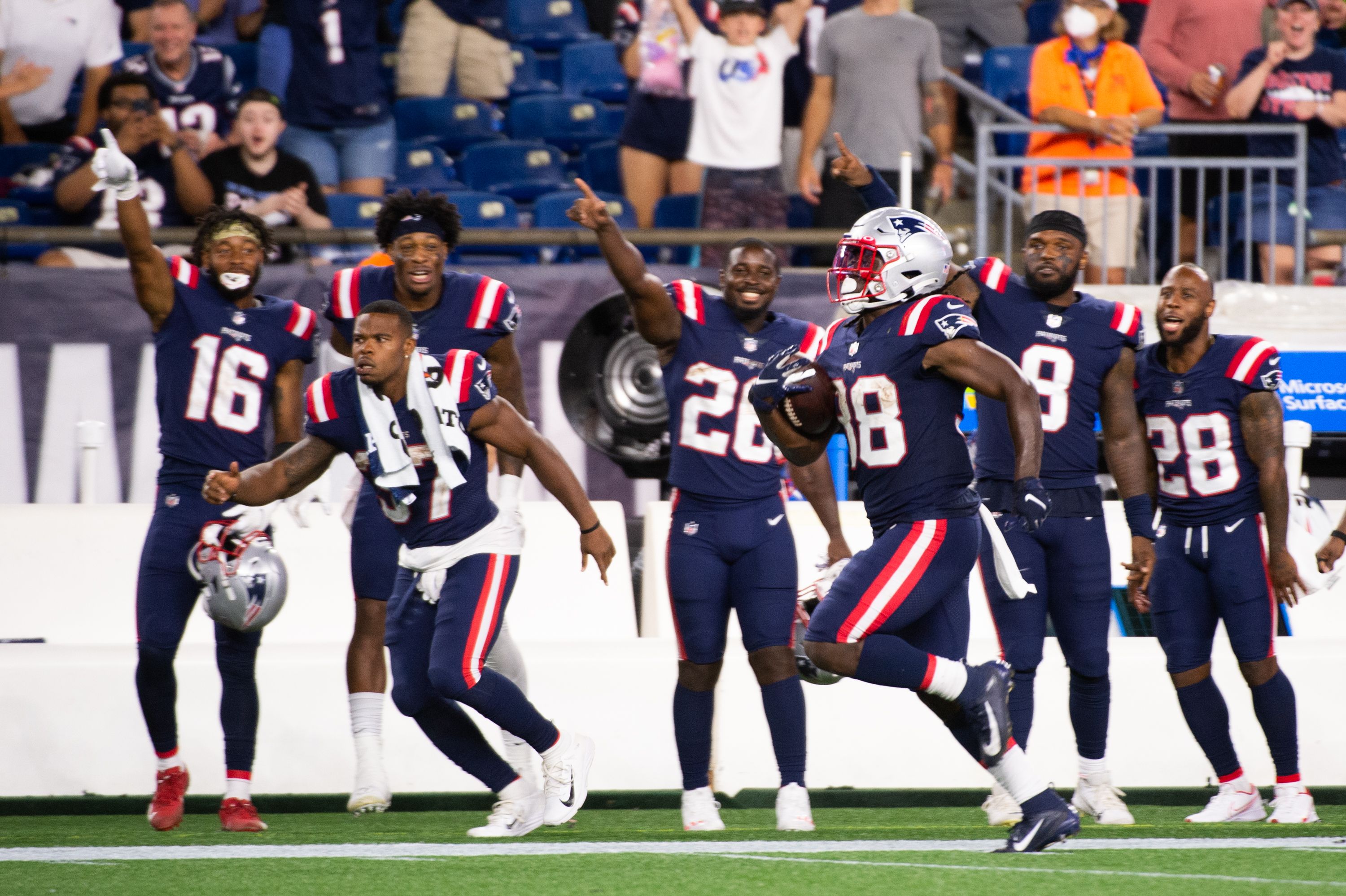 FOXBOROUGH — Rookie RB Rhamondre Stevenson had two TD runs, including a late 91-yard score to help the Patriots beat Washington, 22-13, in preseason action.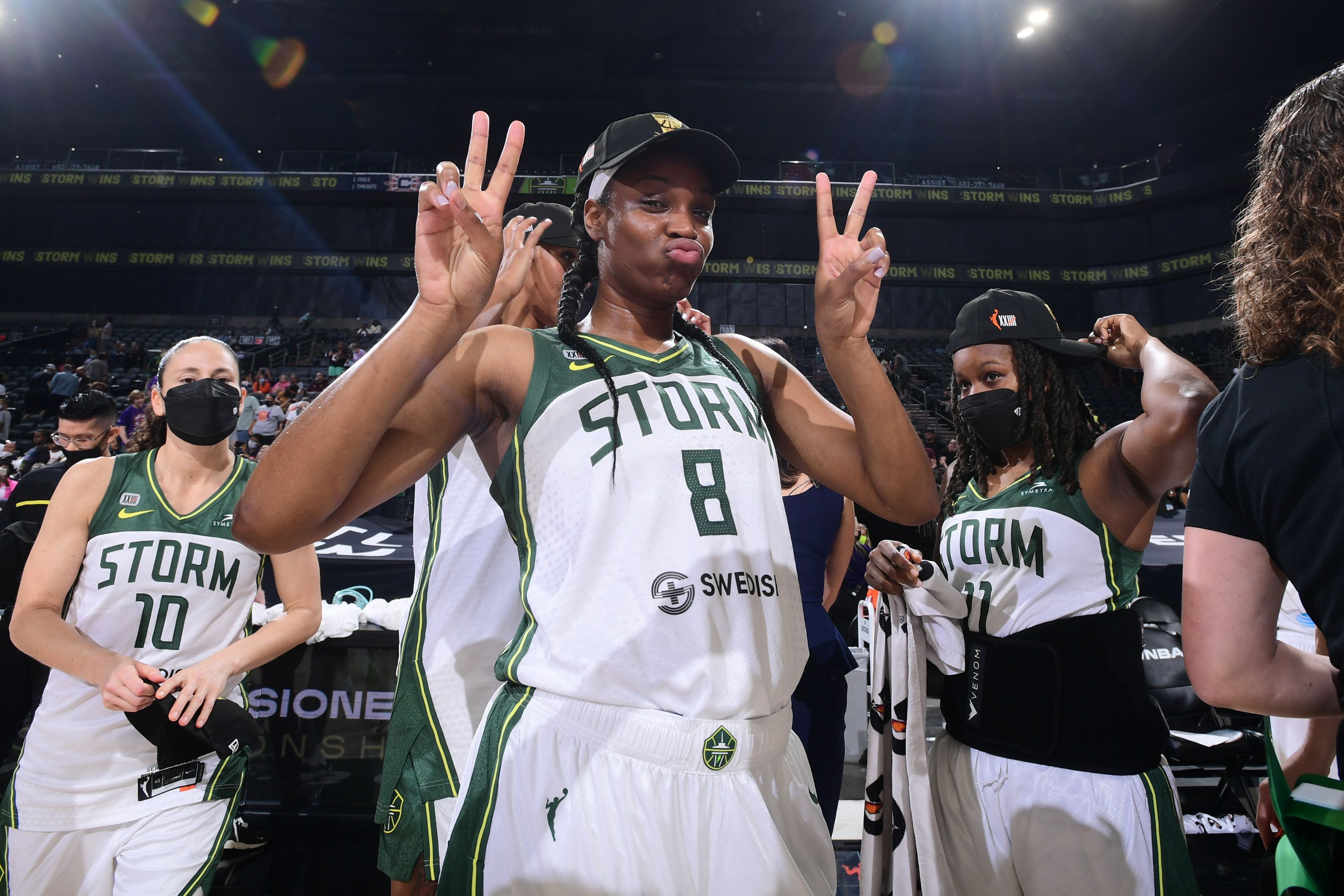 PHOENIX — Breanna Stewart led the Storm past the Sun, 79-57, in the WNBA's inaugural Commissioner's Cup title game. Each member of the Storm gets a $30,000 bonus, while the Sun received $10,000 each.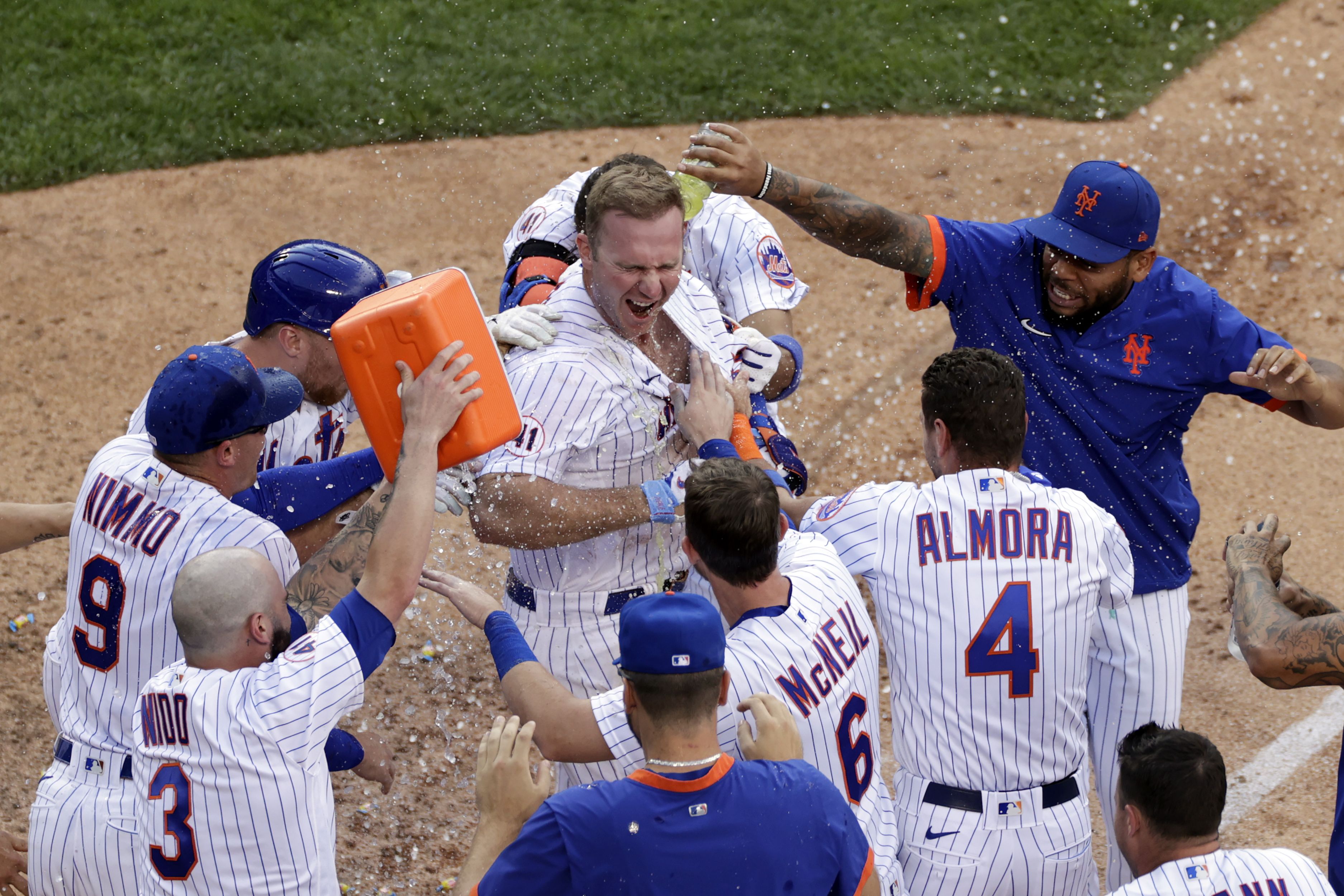 NEW YORK — The Mets swept the Nationals in a doubleheader, winning Game 2 on a Pete Alonso walk-off bomb. With the Phillies, Braves and Mets separated by just one game, the NL East race couldn't be tighter.
7. 🏁 IndyCar, NASCAR head to Indianapolis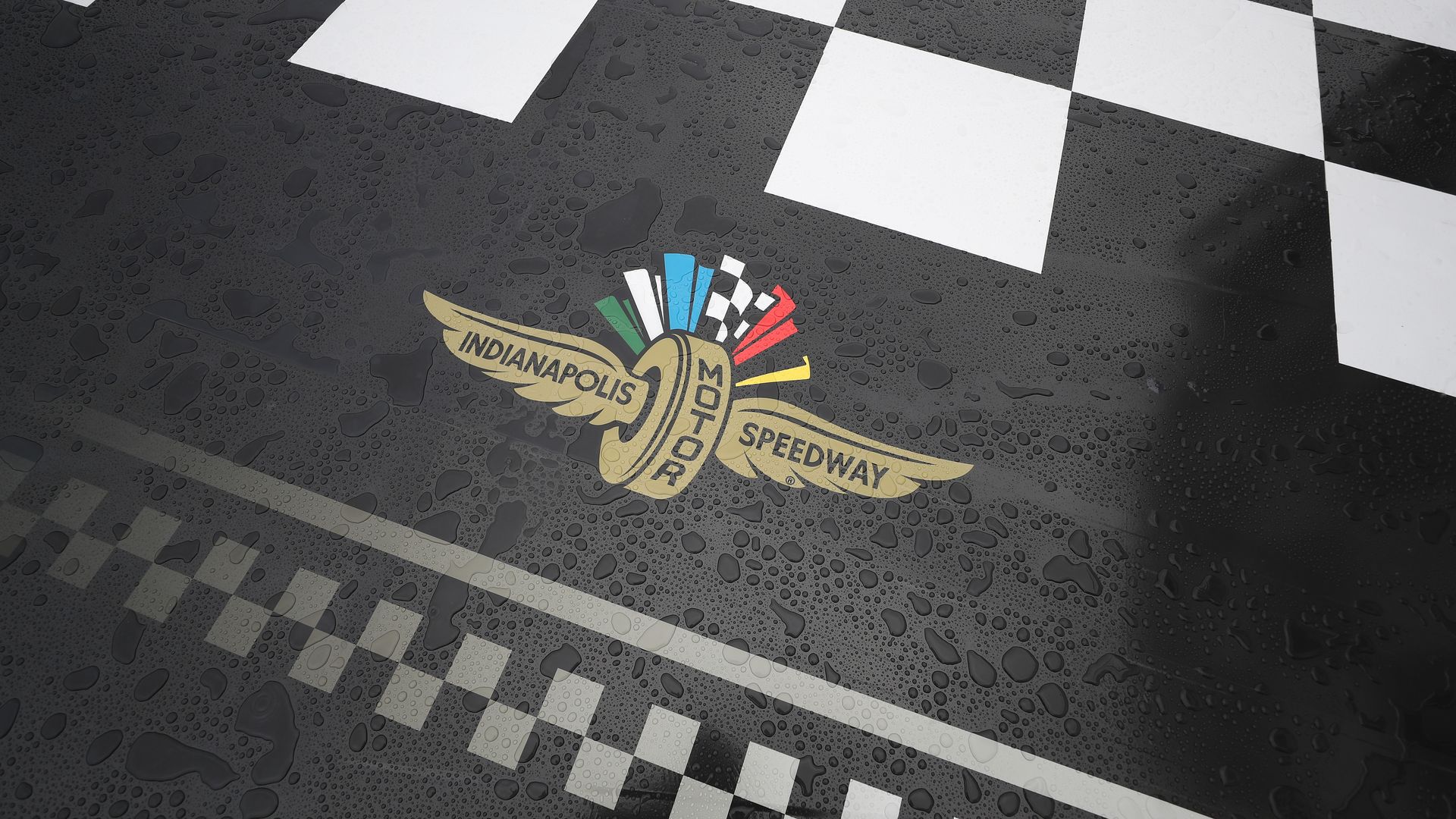 IndyCar and NASCAR will share the same track on the same weekend for the first time ever, with the Indianapolis Motor Speedway (IMS) hosting the historic event, Jeff writes.
IndyCar: Big Machine Spiked Coolers Grand Prix on Saturday (12:30pm ET, NBCSN)
NASCAR: Verizon 200 at the Brickyard on Sunday (1pm, NBC)
Details: Both will navigate the IMS road course — a 14-turn, 2.4-mile track built along the infield of the enormous, famed oval that hosts the Indianapolis 500.
Between the lines: IndyCar is optimized for such a track, but NASCAR rarely races on a road course like this. When you see the difference between the cars, you understand why.
Design: IndyCars' cockpits and wheels are both open, while NASCAR's stock cars look more like what you see on the street.
Weight: Stock cars were born out of bootlegging, and needed to be able to take a beating in police chases. They're still built that way, weighing twice as much as their more aerodynamic IndyCar counterparts.
Speed: The lighter IndyCars tend to reach 235–245 mph, while stock cars only reach 200 mph due to mandatory restrictor plates.
The bottom line: Add it all up, and you get one car well-prepared for this weekend's event and another whose results may vary. Should be a fascinating few days for racing fans.
8. 📆 Aug. 13, 1919: Man o' War's lone defeat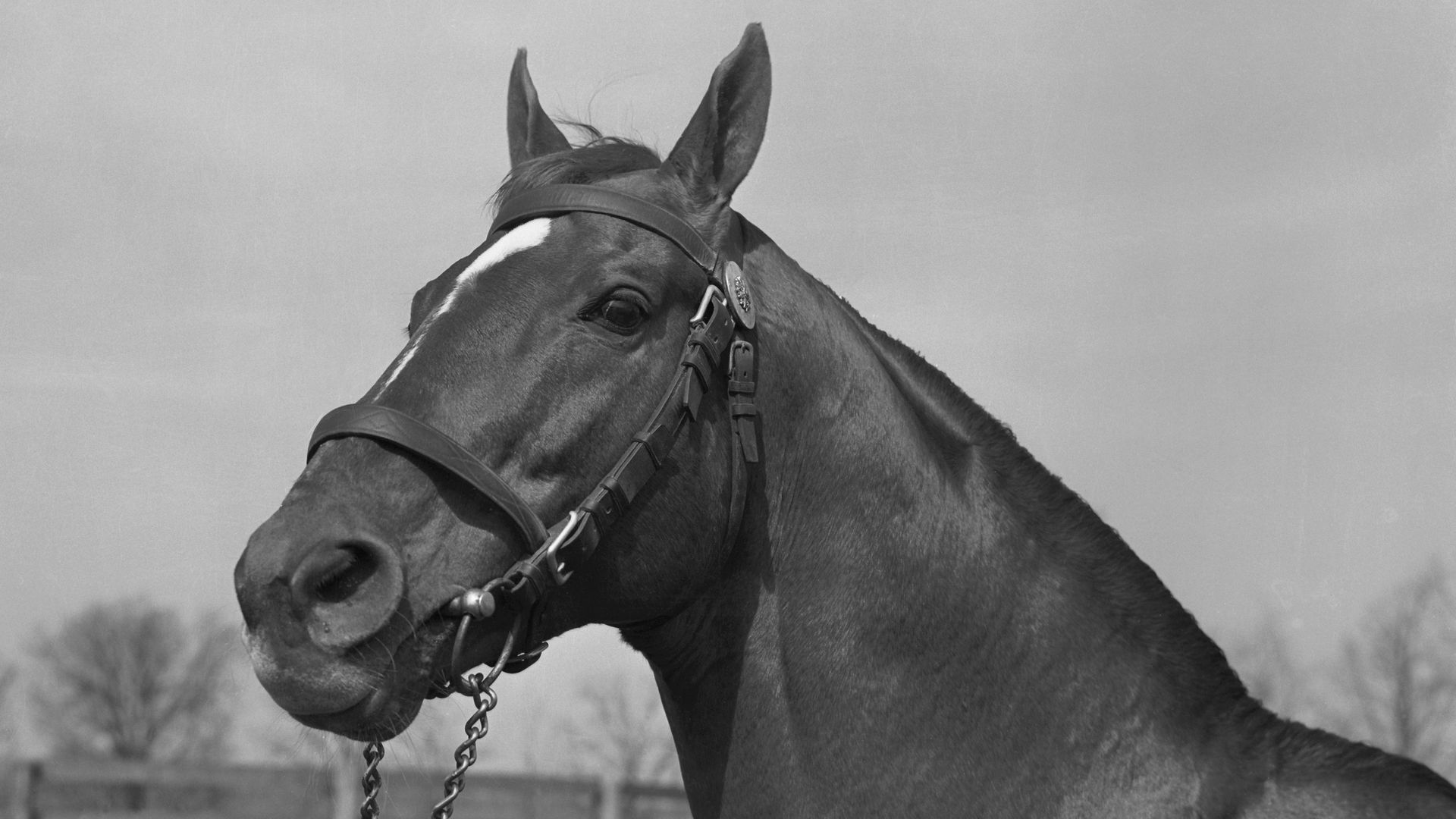 102 years ago today, Man o' War — widely considered the greatest race horse of all time — lost the only race of his career at the hands of the aptly-named Upset.
What happened: Man 'o War entered his seventh career race with a 6-0 record, but the Saratoga Race Course in upstate New York presented a new challenge for the budding superstar.
There were no starting gates, just a loose barrier that caused a delay as horses kept breaking through prematurely.
They finally started the race when officials deemed enough horses at or near the line, but Man o' War was among those still circling back to the line when the rope dropped.
Try as they might, Man o' War and jockey Johnny Loftus couldn't make up the bad start, though they still lost by only a neck.
The aftermath: Man o' War is a horse racing legend and won his final 14 races, including the second two legs of the 1920 Triple Crown after surprisingly skipping the Kentucky Derby.
As for Saratoga, Man o' War's upset by Upset was just the first in a string of shocking defeats there, earning the track its notorious nickname: Graveyard of Champions.
Fun fact ... In 1920, the New York Times named co-athletes of the year: Babe Ruth and Man o' War.
🎥 Watch: Magnificent Man o' War (YouTube)
9. ⚾️ MLB trivia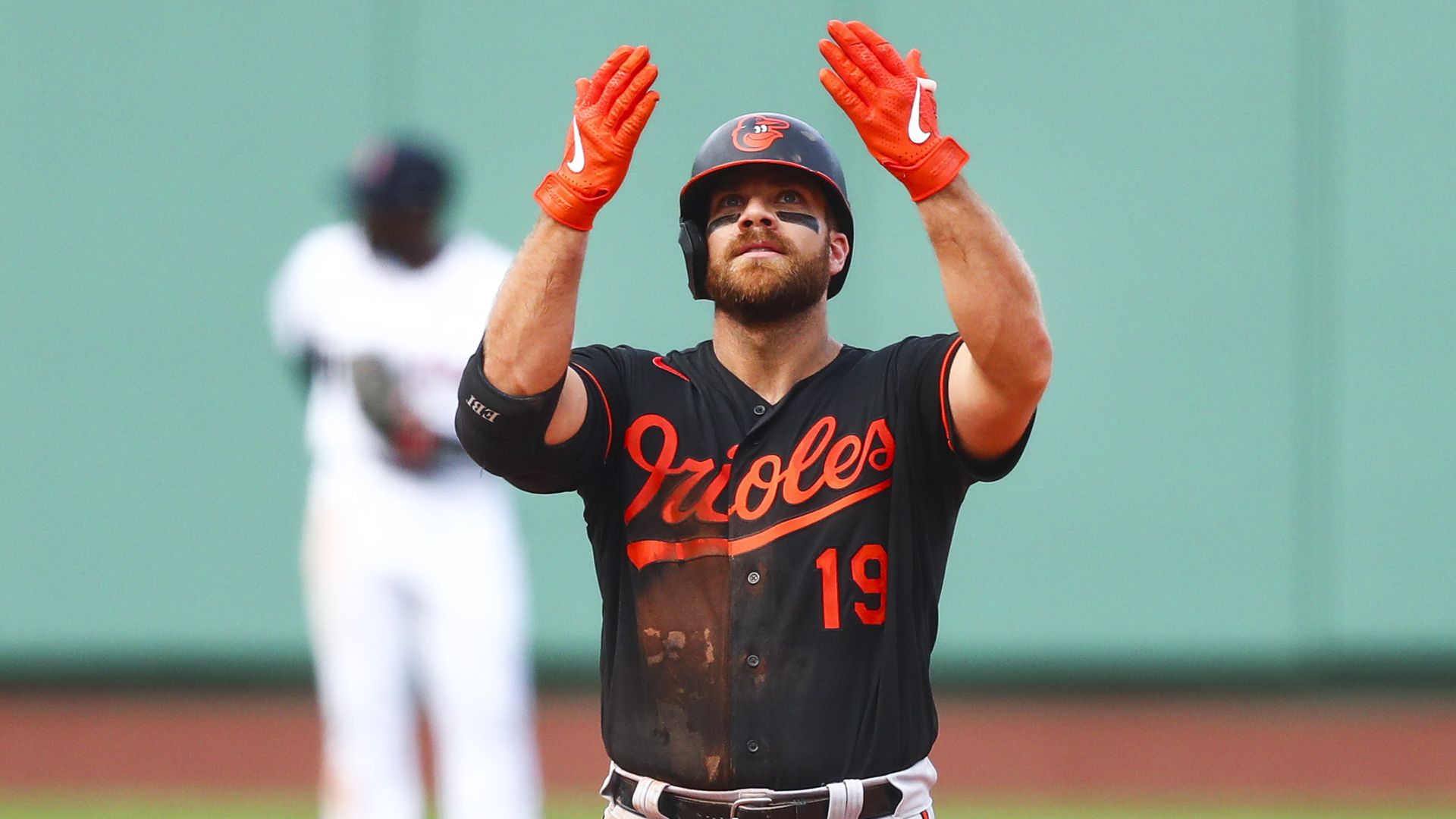 Chris Davis, who retired Thursday, is one of 10 players to hit at least 53 HR in a season this century.
Question: Can you name the other nine?
Hint: Only two are still active.
Answer at the bottom.
10. 🏀 Wild idea: American Giants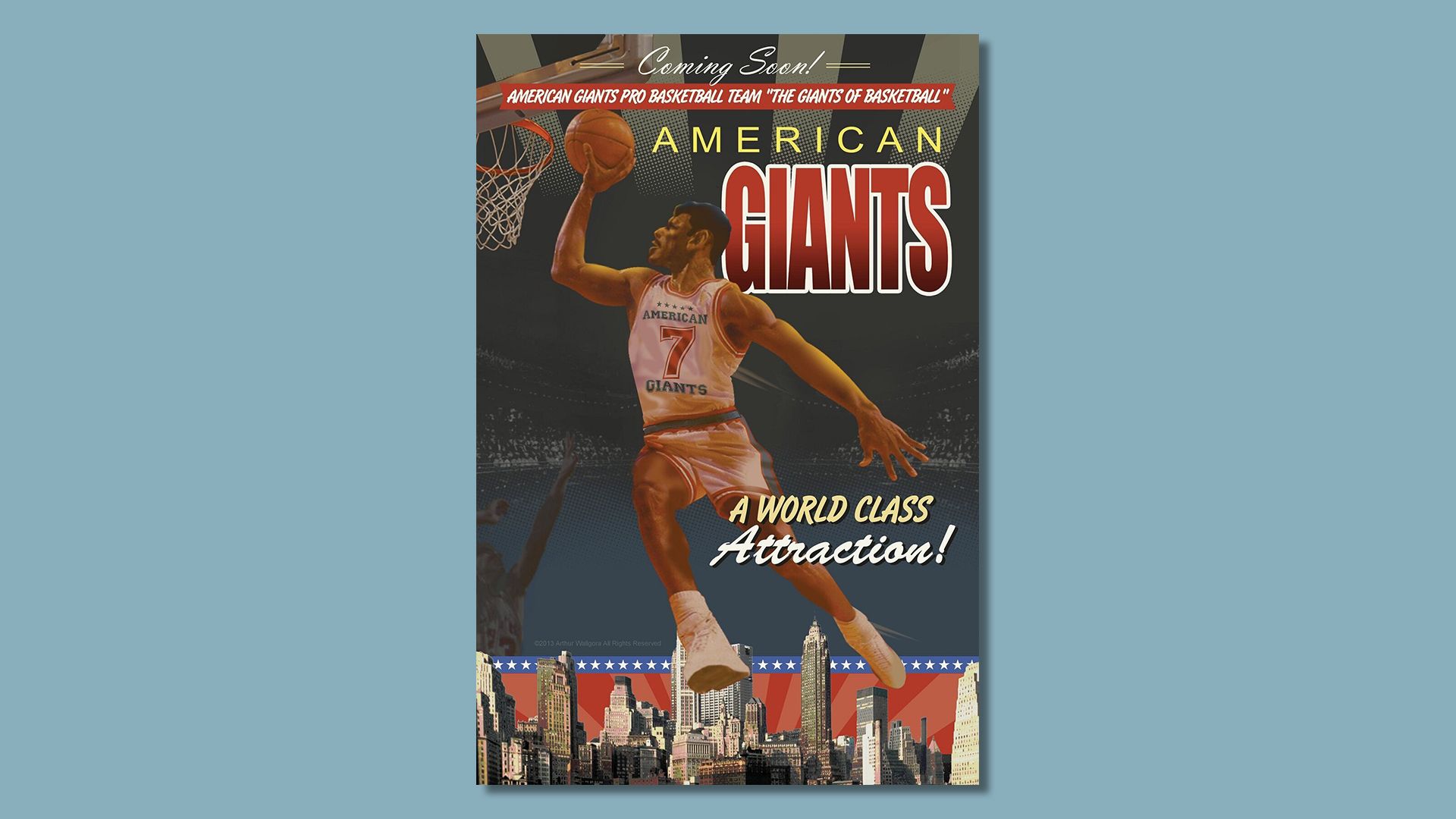 A group of sports business veterans wants to assemble a basketball team made up of entirely seven-footers and have them tour the world.
The team, called "The American Giants," would play challenge games against other professional teams.
Jerry Saperstein, whose father Abe founded the Harlem Globetrotters, is listed as a co-founder on the group's website.
Enjoy the weekend,
Kendall "MLB crushed it" Baker
Trivia answer: Alex Rodriguez, David Ortiz, José Bautista, Ryan Howard, Giancarlo Stanton, Pete Alonso, Barry Bonds, Sammy Sosa, Luis Gonzalez.
🙏 Thanks for reading. Don't forget to follow us on Twitter: @thekendallbaker and @jeffreytracy.