☕️ Good morning! Let's sports.
1 big thing: 🏀 Dubs take care of business; Bucks are back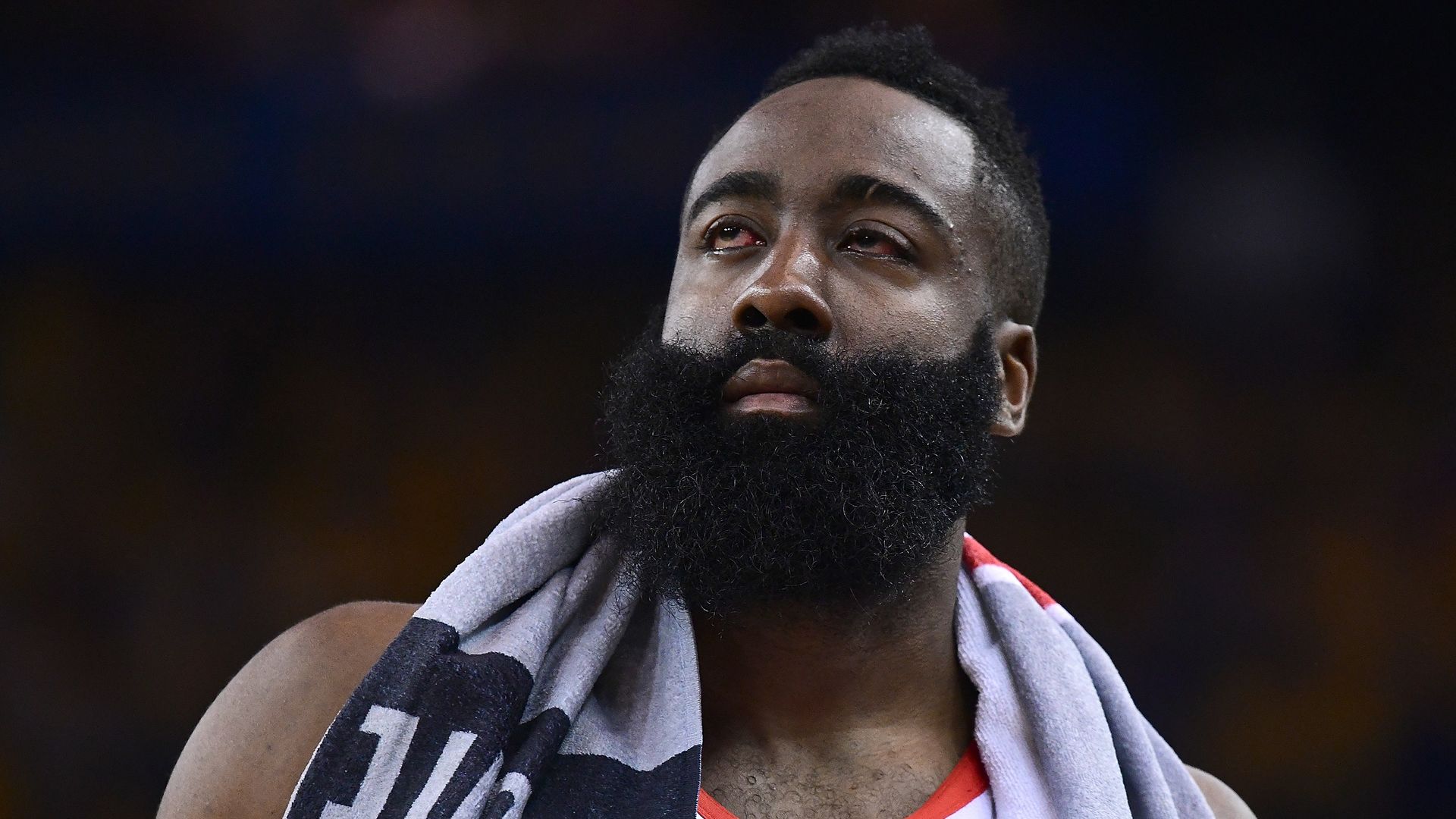 Warriors 115, Rockets 109: The Warriors took Game 2 against the Rockets, 115-109, which means they did what they were supposed to do: win two games at home.
What happened: No officiating controversies this time ... Steph Curry (dislocated finger) and James Harden (lacerated eyelid) left in the first quarter but would return. ... Houston made enough shots to hang around (42.5% 3PT) but had no answer for the "Hamptons 5."
MVP: 35-year-old Andre Iguodala, who averaged just 5.5 points per game this season, turned back the clocks with a 16-5-4 line and a team-high plus-17 (meaning the Dubs scored 17 more points than the Rockets did when he was on the floor).
The big picture: For the second straight game, Steve Kerr started the "Hamptons 5" (Curry, Thompson, Durant, Iguodala, Green), and for the second straight game, they dominated.
What's next: The Rockets head home down 0-2, with three days to (A) figure out how to counter the Warriors' death lineup and (B) let Harden's eye heal.
Bucks 123, Celtics 102: The Ringer's Dan Devine on the Bucks' Game 2 win, which evened the series and put Milwaukee back in the driver's seat:
"Giannis Antetokounmpo has made me think about many different things during this breathtaking season ... [Last night], he made me think of a 67-year-old radio essay written by the legendary performer and modern dance choreographer Martha Graham.
"In 'I Am a Dancer,' Graham wrote about how dance is the purest celebration of the miracle of the human body, and that while people might lie with their words, the body's movement never does. 'It is a barometer telling the state of the soul's weather to all who can read it,' she wrote. 'Every dance is a kind of fever chart. A graph of the heart.'
"And so, when Antetokounmpo ... celebrated a pull-up 3-pointer during a huge Milwaukee third-quarter run with some deep shoulder action, it told the tale. It was 75 and sunny in Giannis' soul, the trend line on the graph was pointing north, and the Bucks hadn't lost the series in Game 1 after all."
📺 Tonight: Trail Blazers at Nuggets, 9pm ET (TNT)
Question: Who is the third-best player in this series behind Jokic and Lillard? Is it Jamal Murray or is it C.J. McCollum? The answer to that question could determine who advances.
2. 🐴 Kentucky Derby odds and post positions
The post positions for Saturday's 145th running of the Kentucky Derby were drawn yesterday at Churchill Downs.
Why it matters: While the starting post doesn't ensure anything for each horse, history does suggest that certain spots bring more success than others.
The favorite: Race favorite Omaha Beach (4-1 odds), fresh off three straight wins, will try to become just the fourth horse to win from post No. 12.
Good news for Improbable (6-1): The fifth post has produced the most all-time winners (10).
Bad news for Roadster (6-1): No horse has ever won from the 17th starting position.
3. ⚾️ The mysteries of the clubhouse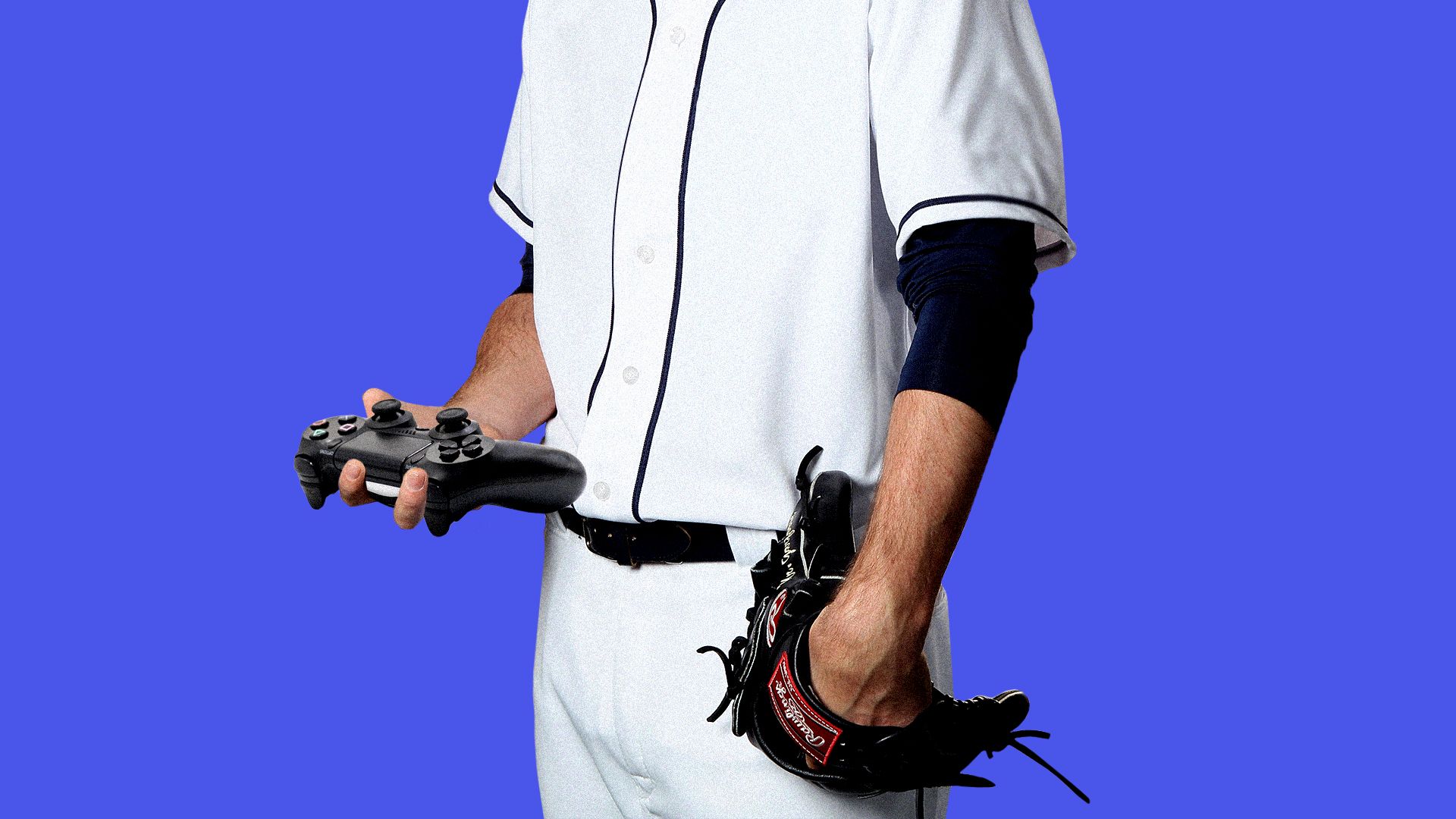 From Mike Sykes: A few months ago, ESPN reported that former Phillie Carlos Santana destroyed a TV in the team's clubhouse last season after he caught two teammates playing "Fortnite" in the middle of a game.
We had so many questions: Players lounging in the clubhouse during a game? And, not only that, they're playing Fortnite? Is that really what goes down in the big leagues?
Between the lines: Video games are just the beginning, according to former MLB pitcher and author of "The Bullpen Gospels," Dirk Hayhurst.
"I've personally spent five or more innings playing 'Civilization' on my laptop during games I wasn't going to play in," Hayhurst tells Axios. "Hell, even a few I did play in. I've seen pinch-hitters drink beer between innings."
"The big thing here is, if you're winning, you can take liberties."
The backdrop: The Santana news made waves partly because of how popular Fortnite was amongst athletes last year, but clubhouse shenanigans aren't new.
1999: During extra innings in Game 6 of the 1999 NLCS, the Rickey Henderson and Bobby Bonilla were in the Mets clubhouse playing cards instead of in the dugout watching the game, which the Mets lost.
2010: Ken Griffey Jr. fell asleep in the clubhouse during a game.
2011: Red Sox pitchers John Lackey, Josh Beckett and Jon Lester were ripped for eating fried chicken and drinking beer in the clubhouse during games.
The bottom line: What happens in major league clubhouses, especially during games, remains somewhat of a mystery. But ultimately, it comes down to what kind of culture the team has in place and how well (or poorly) the season is going.
4. ⚽️ Liverpool vs. Lionel (3pm ET, TNT)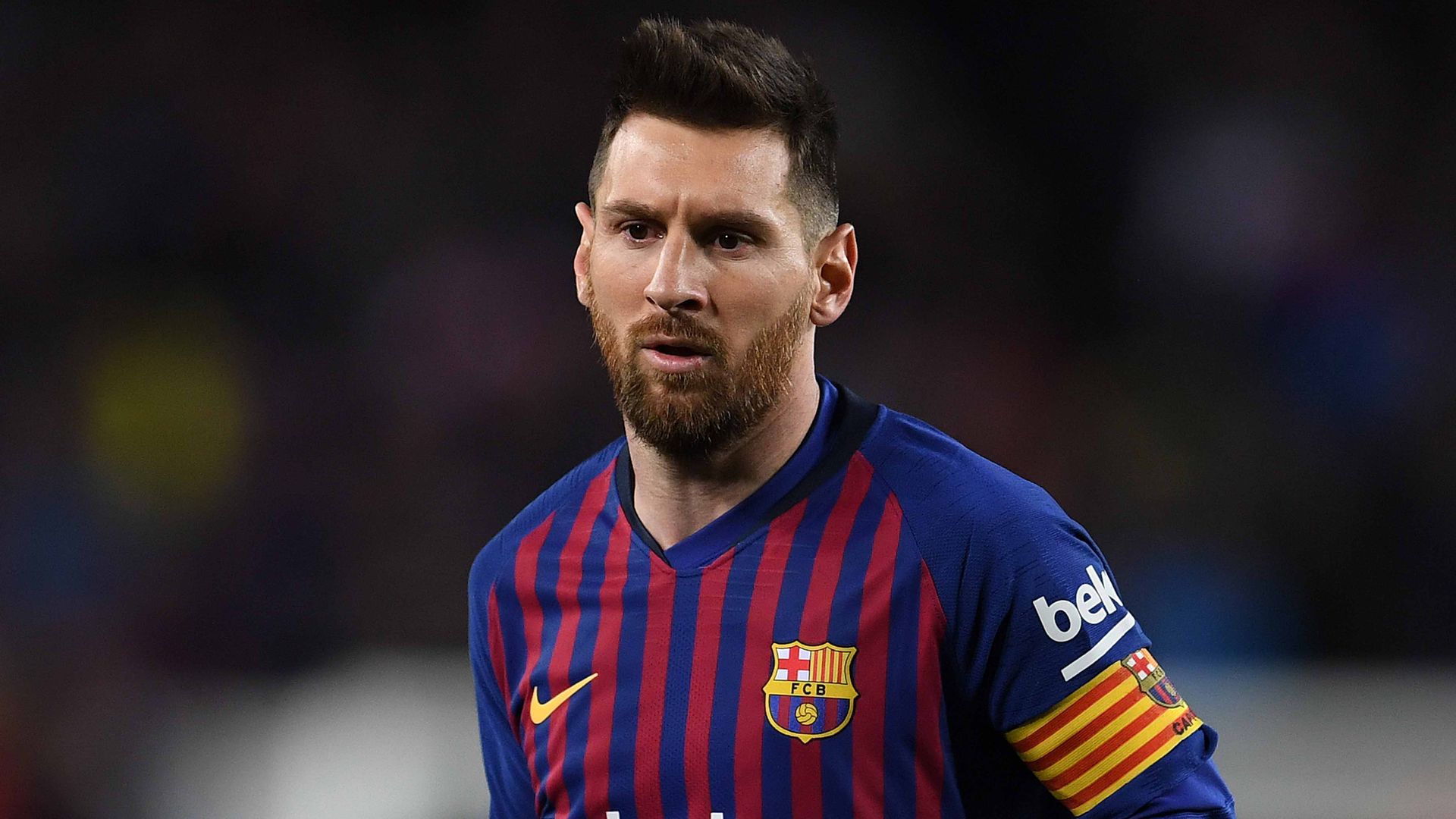 Liverpool's task in this afternoon's Champions League semifinal against Barcelona is simple: contain Lionel Messi, the greatest soccer player of all time.
"In past seasons, such a description might have been oversimplifying," writes FiveThirtyEight's Michael Casey. "Back when Xavi and Andres Iniesta roamed midfield for Barcelona, the pair's game control and precision passing could dominate matches."
"More recently, when Neymar and a younger Luis Suarez joined Messi in the forward line, the interchanging of this three-headed monster was the core problem for opponents to solve."
"Today, the superstar supporting cast at Camp Nou is largely gone or aged out of its prime ... [so] Messi just does it all. He is the lone true ball progression engine, and he's creating an even higher percentage of his team's goals and chances than he did at his peak."
⏪ Yesterday: Ajax scored in the 15th minute to put Tottenham in an early hole at home, then held on for dear life the rest of the way to take the first leg, 1-0.
5. 🏒 NHL playoff dashboard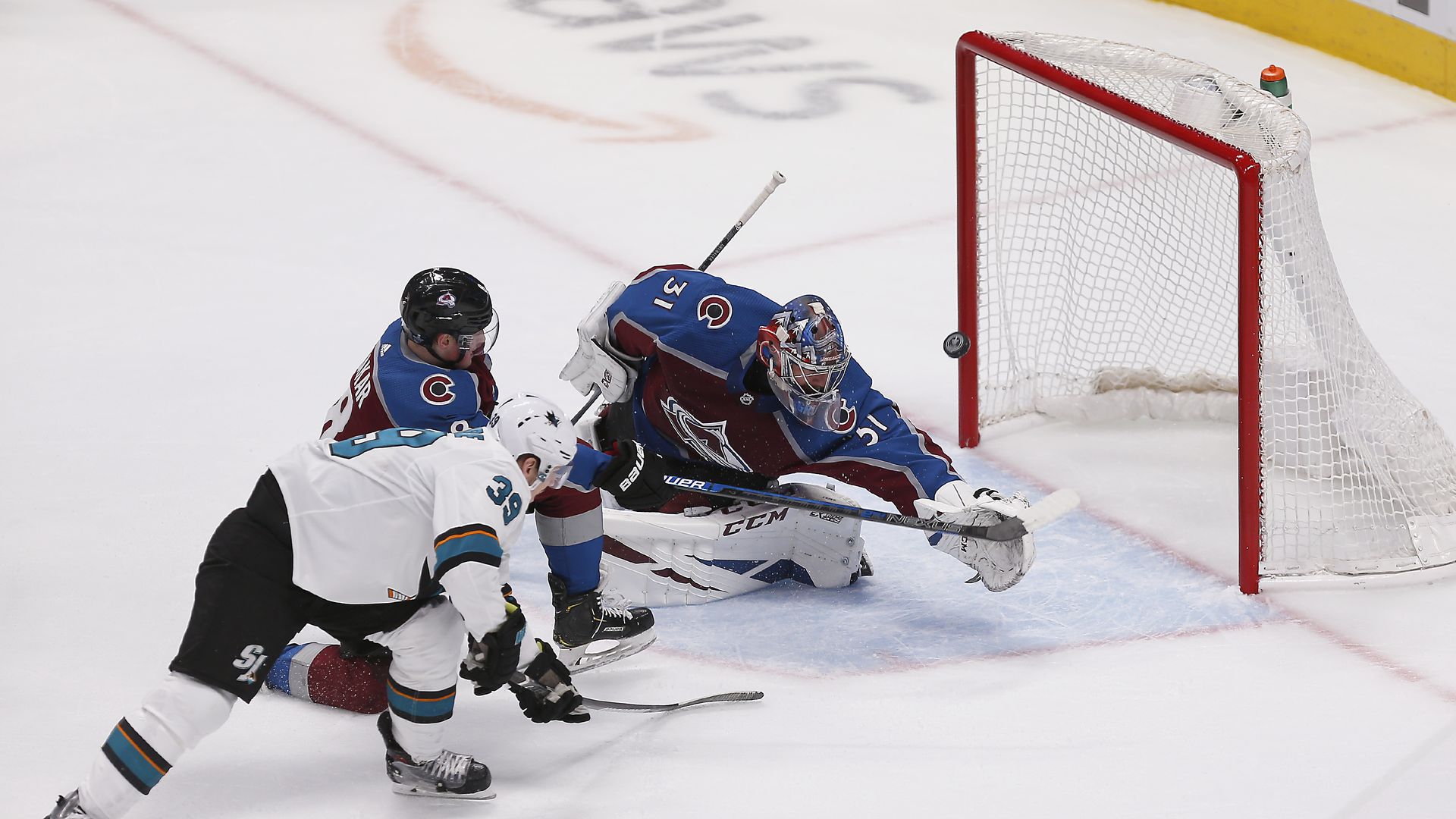 Quickly:
Go deeper:
Best warp-speed journey: On April 12, Cale Makar won the Hobey Baker Award as college hockey's top player. Two days later, he joined the Avalanche, who had drafted him fourth overall in 2017. Last night, he registered his third assist of the playoffs, where he's been a standout. What a wild ride.
Best thing I read: "Winner-take-all scenarios are more prevalent in hockey than in any other pro sport, and fans have already been served three so far this postseason. For players, coaches, announcers and fans alike, few things can match up to the feeling of a Game 7." Worthy of your time.
6. ⚾️ May 1, 1991: Ryan tosses final no-hitter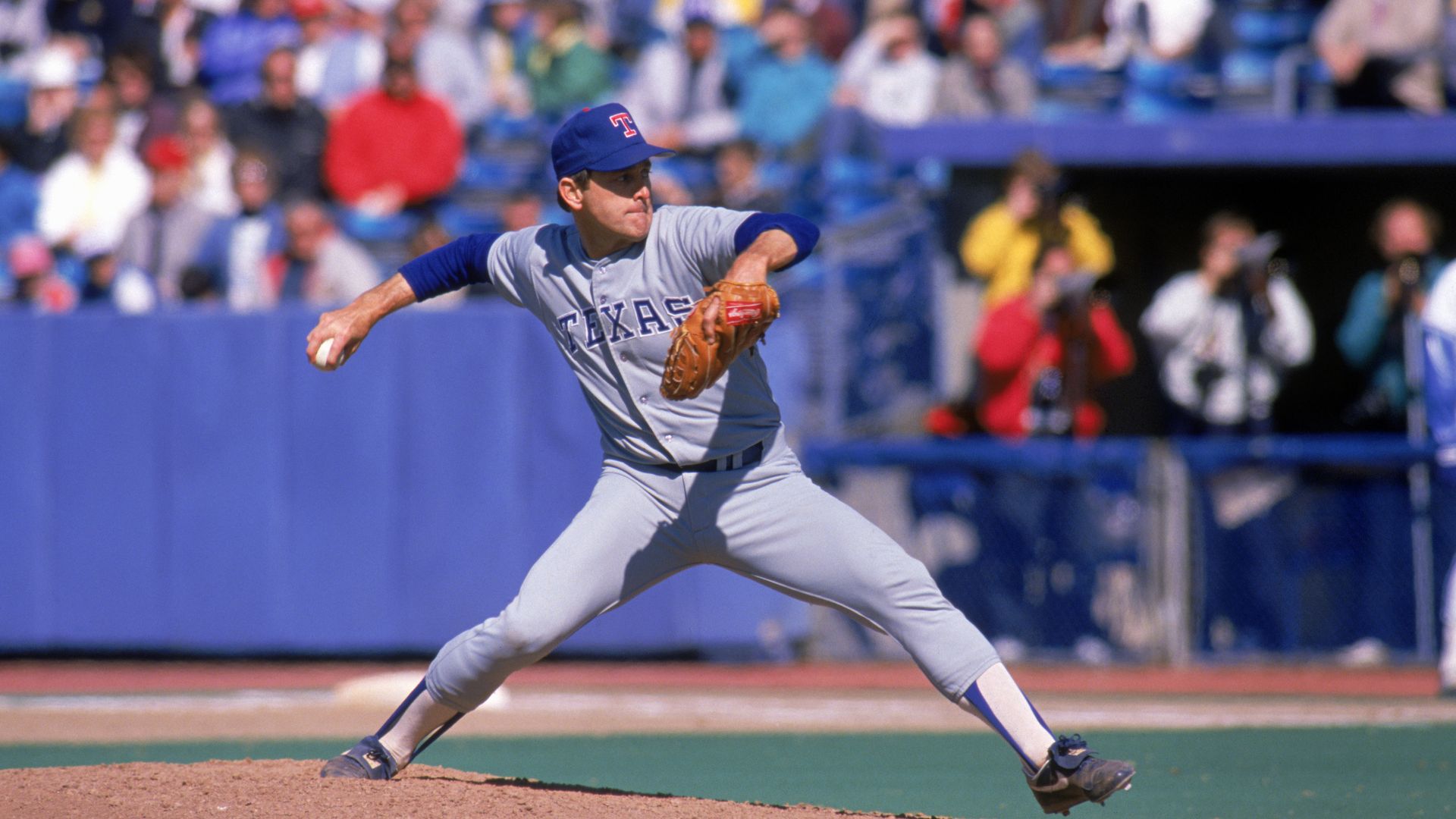 28 years ago today, Nolan Ryan struck out 16 batters on his way to a record seventh career no-hitter. At age 44, he also became the oldest pitcher to accomplish the feat.
Career no-hitter leaders:
Nolan Ryan (7)
Sandy Koufax (4)
Larry Corcoran (3)
Bob Feller (3)
Cy Young (3)
Go deeper: Box score from Ryan's final no-hitter
7. 🏈 NFL draft trivia
Seven of the 10 first overall picks in the NFL draft this decade have been QBs. In the 1990s, only four of the 10 were QBs.
Question: Name the four QBs selected with the first overall pick in the 1990s.
Hint: Two won Super Bowls, while the other two never quite lived up to expectations.
Answer at the bottom.
8. The Ocho: ⚡️ "White Lightning" sets record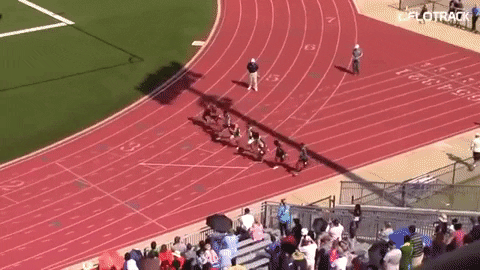 Texas high schooler Matthew "White Lightning" Boling of Strake Jesuit College Prep in Houston set a national 100-meter record this weekend with a time of 9.98.
Note: Since there was a wind aid of 4.2 mph, Boling's time won't go down as an official record (non wind-aided record remains at 10.00). Whatever.
By the numbers: With this time, Boling would have placed seventh in the 100-meter final at the 2016 Olympics.
He would have finished just 0.18 seconds off Usain Bolt's gold medal-winning time and would have actually topped Bolt's Heat 1 time of 10.07 seconds. At 18 years old!
What's next: Boling will bring his talents to the University of Georgia next fall, where the men's track team is currently ranked No. 14 in the nation, while the women's team is No. 18.
9. 📰 RIP, ESPN The Magazine
After a 21-year run, ESPN The Magazine will abandon print in September and go online-only. Nothing like opening one of those massive covers as a kid and diving into an ocean of sports writing.
RIP...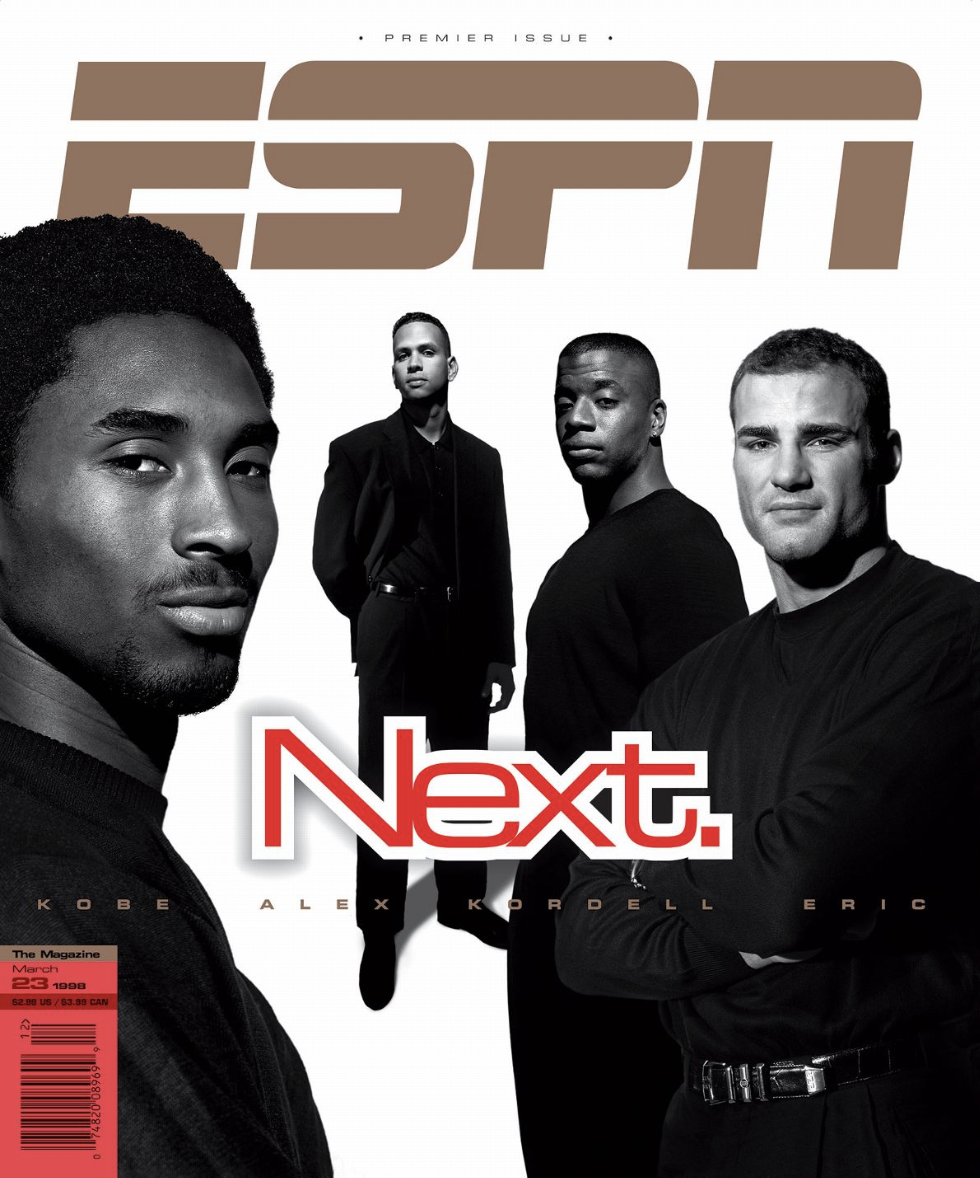 Courtesy: ESPN
March 23, 1998: Kobe Bryant, Alex Rodriguez, Kordell Stewart and Eric Lindros graced the cover of the magazine's debut issue.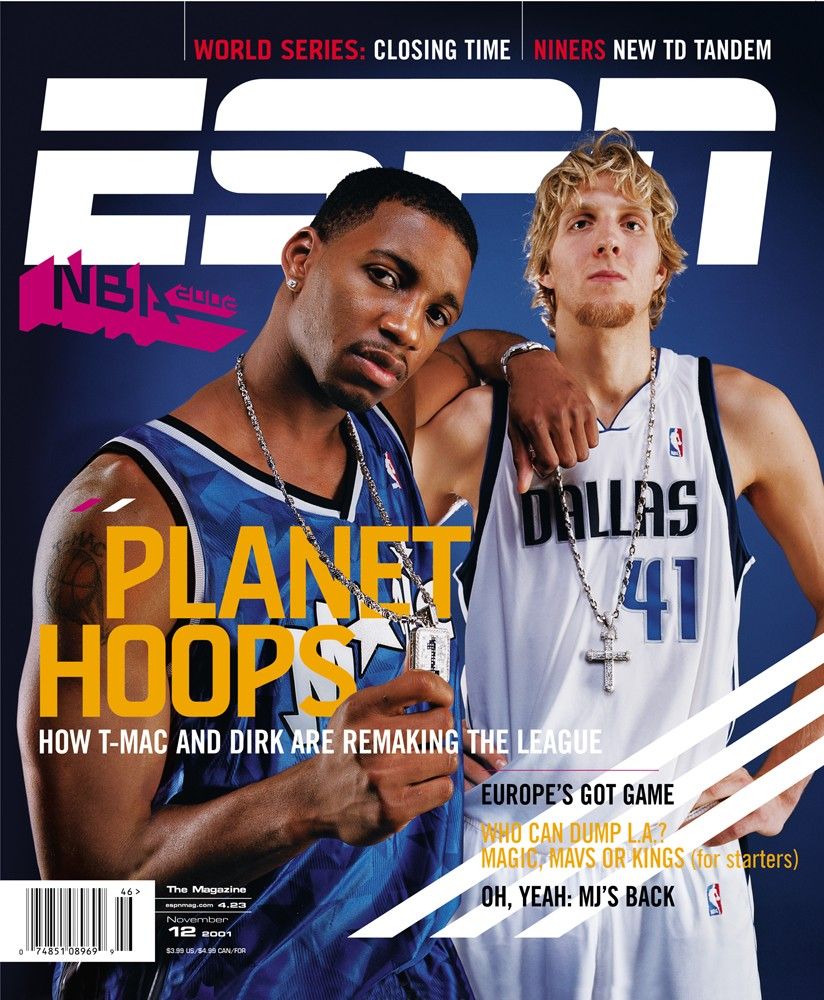 Courtesy: ESPN
November 12, 2001: Still hasn't sunk in that Dirk is leaving us after all these years...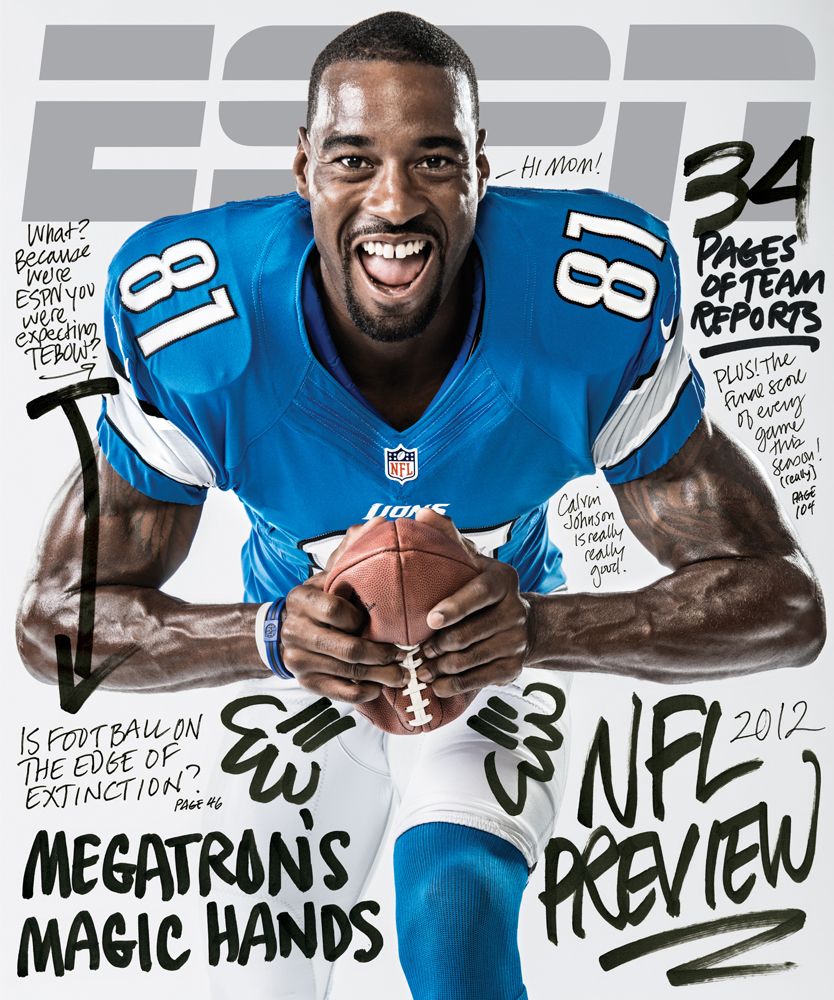 Courtesy: ESPN
September 3, 2012: Miss you, Megatron.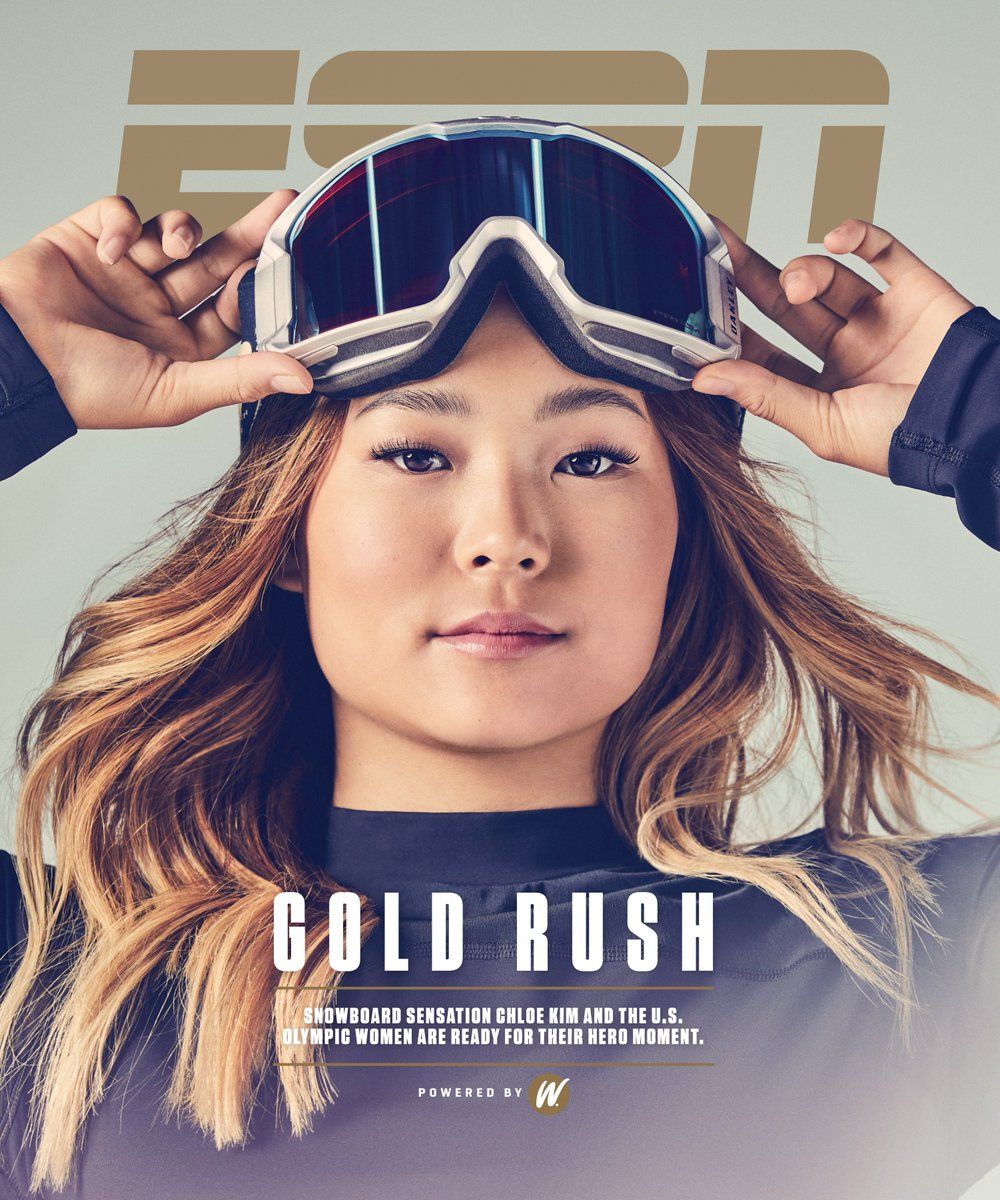 Courtesy: ESPN
February 19, 2018: Snowboard sensation Chloe Kim landed on the cover in the days leading up to the PyeongChang Winter Olympics.
10. Question:
Should I dedicate tomorrow's entire newsletter to highlighting old ESPN The Magazine covers and remembering what was happening in sports around that time (old articles, videos, etc)?
Click to vote:
See you tomorrow,
Kendall "Hadn't thought about Kordell Stewart in a good eight years" Baker
Trivia answer: Jeff George (1990), Drew Bledsoe (1993), Peyton Manning (1998), Tim Couch (1999)