Good Thursday morning! Let's sports.
1 big thing: Kyler Murray "leaning toward football"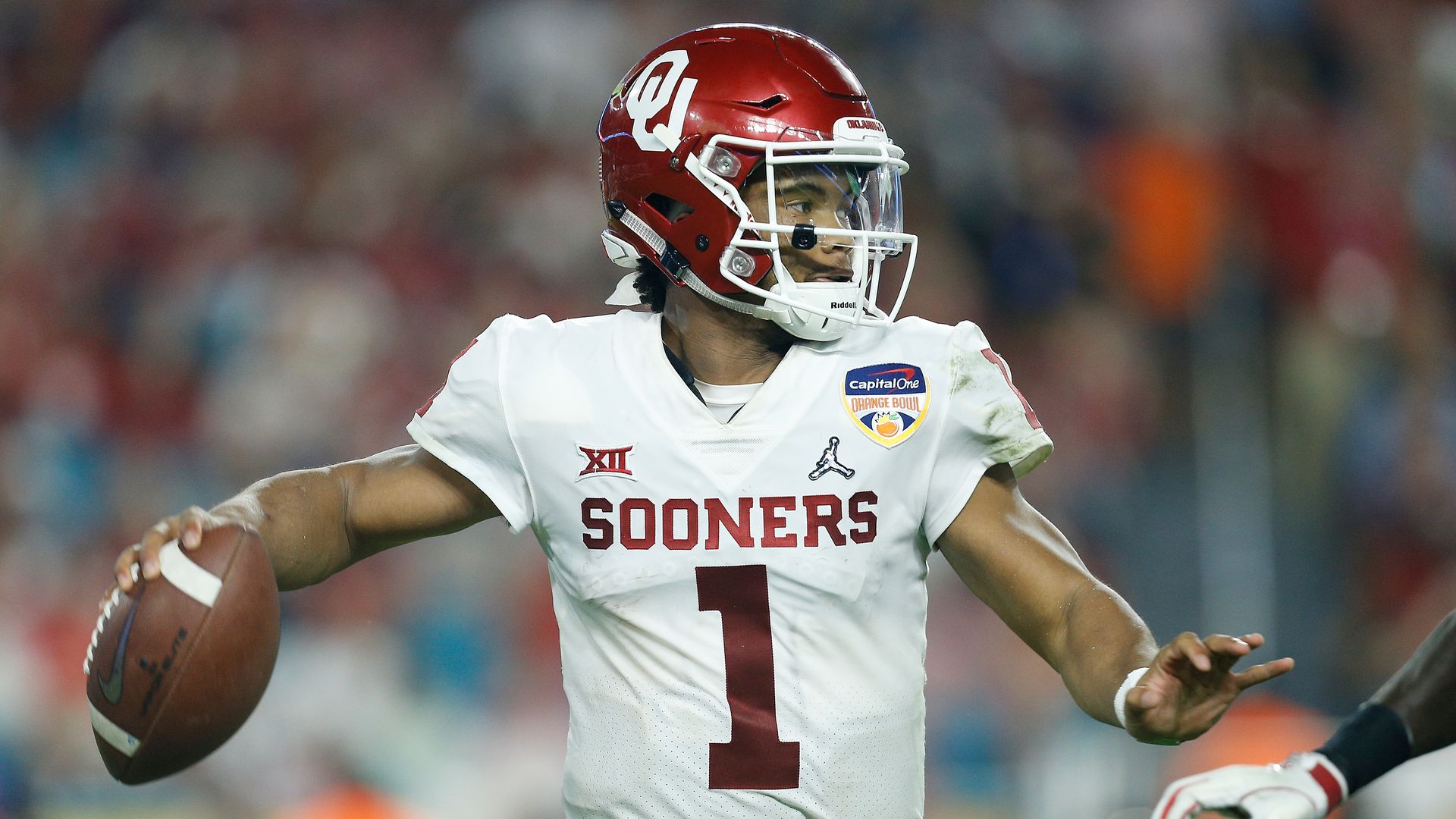 The Oakland Athletics expect Heisman Trophy winner Kyler Murray to enter the NFL draft prior to Sunday's deadline, reports Susan Slusser of the San Francisco Chronicle.
Be smart: "Declaring for the draft does not guarantee that Murray, an outfielder whom Oakland selected ninth overall, will decide to reject his $4.66 million deal with the A's outright," writes Slusser.
Should Murray enter the draft, the real fork in the road comes on Feb. 15 when A's position players report to Mesa, Ariz. for Spring Training.
He could still choose to attend camp, but the NFL scouting combine begins Feb. 26... and he would be expected to attend.
That's when Murray would have to make a decision between football and baseball and, according to the Chronicle's sources, he's "leaning toward football."
Go deeper: "For the Athletics, who won't receive a compensation pick if Murray decides not to play baseball, it's an unmitigated disaster," writes The Ringer's Danny Heifetz.
"For football fans, it's an absolute delight. Murray's entry would spice up a 2019 draft that was dangerously close to being bland and expands possibilities across the board."
2. Twitter's NBA deal gives fans a new way to watch games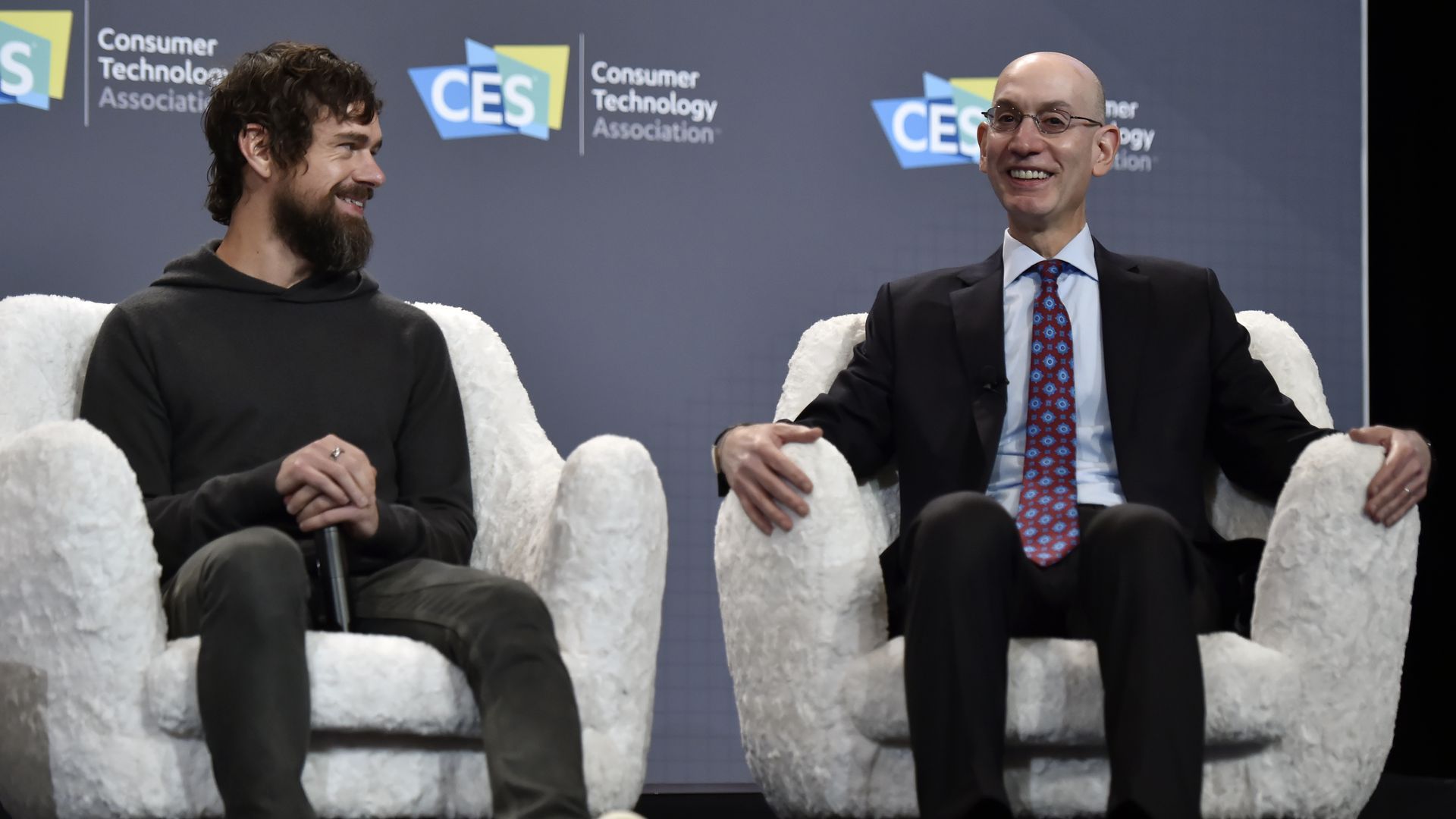 Twitter wants to give sports fans more games to watch in real time, even if it can't air them as they're shown on TV, writes Axios' Sara Fischer.
At CES Wednesday, it announced a deal with the NBA and Turner Sports that will let users vote to choose a player to watch for part of the game via an isolated camera feed displayed on Twitter.
Why it matters: Everyone's trying to figure out how to marry live sports with social media since, increasingly, users are engaging with both simultaneously.
How it works: Users watching Thursday night basketball games on TNT will vote on a player during the first half of the game that they wish to follow for the second half using Twitter's isolated camera feed.
In the second half, Twitter's camera will follow the player who wins the vote.
No announcers, wide-shots of the team or crowd angles will stream. The focus will remain on the selected player doing everything from talking to refs to tying his shoes.
Our thought bubble: One day a similar voting mechanism could be used for betting, which was legalized in May.
NBA Commissioner Adam Silver has been a vocal supporter of betting and broke ground last year when he signed a deal to let real-time NBA stats to be used for betting.
The bottom line: Sports are one of the only types of content that's still watched live, aside from news, so leagues have been reluctant to give broadcast rights to social media or streaming platforms beyond small pieces.
At the same time, both networks and leagues understand that the younger audience is watching less live TV, and are eager to find ways to use social media to complement the viewing experience, not cannibalize it.
Go deeper: More details in the Axios stream.
3 hires: Fangio, Kitchens, Gase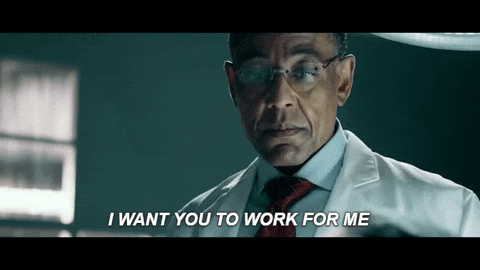 1. Broncos ➞ Vic Fangio, 62: The former Chicago Bears defensive coordinator has 32 years of experience in the NFL but this is his first head coaching gig. Fun fact: Remember Jim Mora Sr.'s famous "PLAYOFFS?" rant? Vic had a role in that.
2. Browns ➞ Freddie Kitchens, 44: Cleveland chose to elevate their interim offensive coordinator after watching him click with quarterback Baker Mayfield down the stretch. Seems like an awesome guy. Also, Baker + Kitchens = Brownies.
3. Jets ➞ Adam Gase, 40: The former Dolphins head coach, who Peyton Manning once called "the smartest guy I know" is the first head coach the Jets have hired from the offensive side of the ball since Rich Kotite in 1995.
Bengals, Dolphins ➞ NOW HIRING!
4. Two G.O.A.T.'s in a pod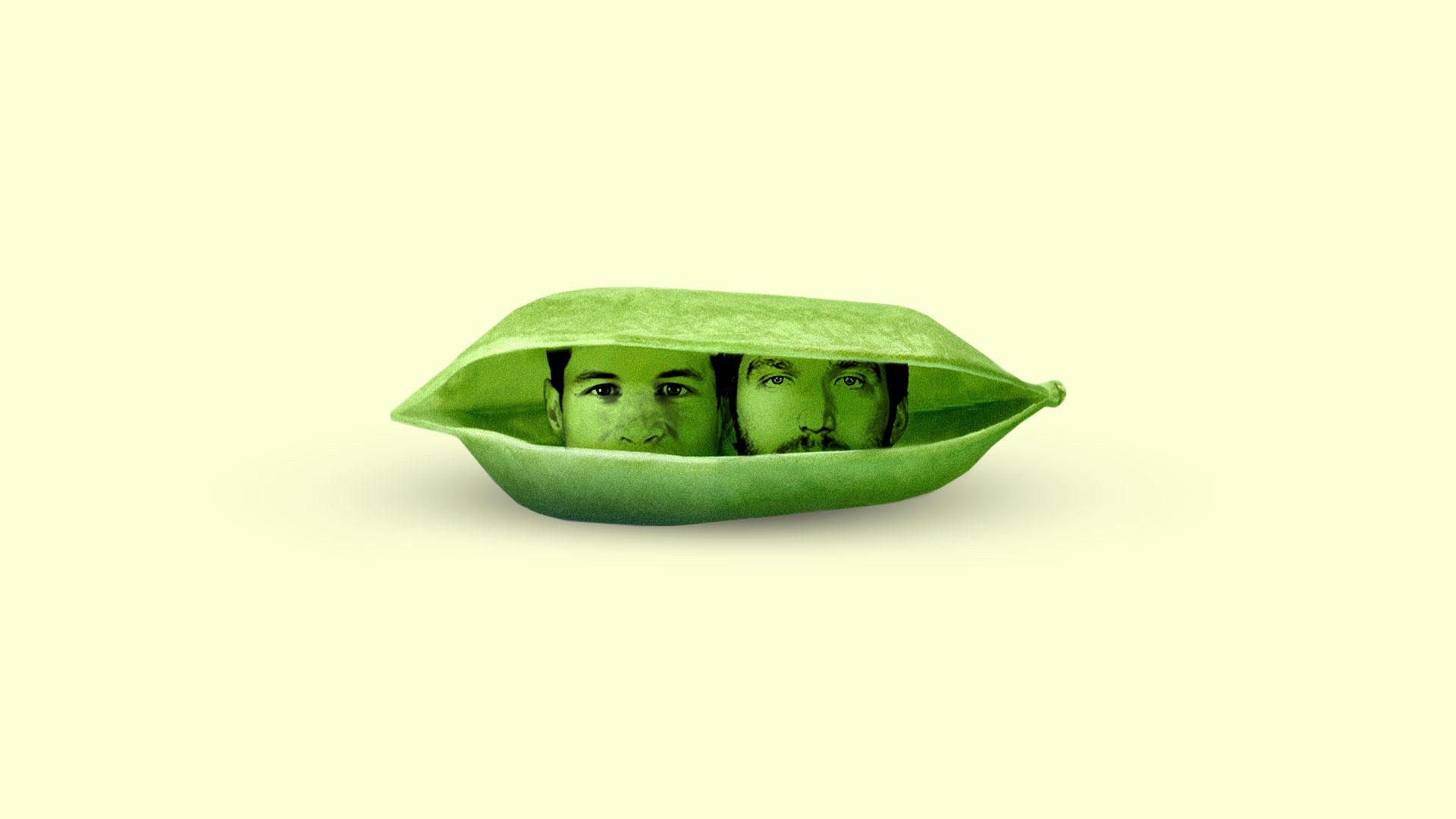 Alex Ovechkin and Sidney Crosby were the No. 1 overall picks in consecutive NHL drafts — 2004 and 2005, respectively — but because of the labor dispute that wiped out the 2004-05 season, they made their debuts on the very same night.
Now, 4,845 days later, the two all-time greats have the exact same number of regular season points (1,169). Woah.
By the numbers: Ovechkin: 637 goals and 532 assists in 1,045 games played. // Crosby: 431 goals and 738 assists in 904 games played.
Worth a watch: Lost footage of a young Sidney Crosby.
+ Meanwhile, in Anaheim: The Ducks fell to the Ottawa Senators 2-1 in overtime last night, extending their losing streak to a franchise-worst nine games.
5. NBA's best everything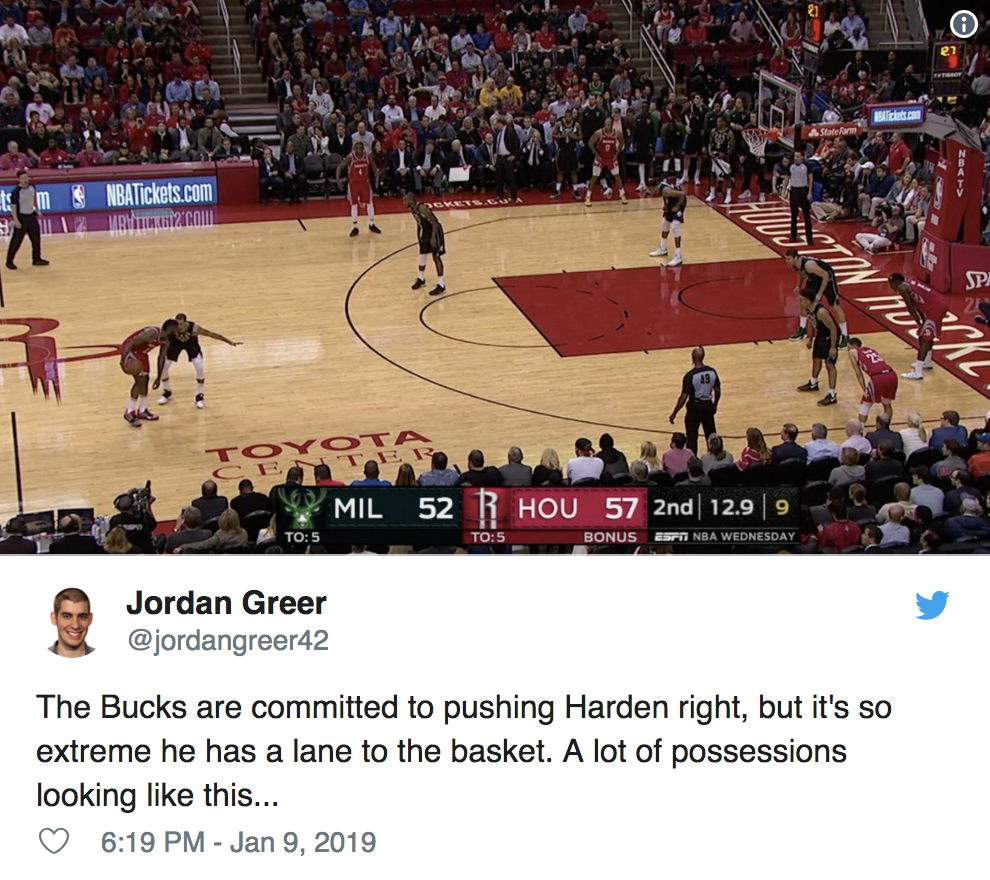 Screenshot: Jordan Greer/Twitter
Best team defense: The Milwaukee Bucks successfully deployed an aggressive "force James Harden right" defensive scheme in their 116-109 win over the Houston Rockets last night.
Yes, Harden still had 42 points, but the Bucks did a good job limiting his drives, making him uncomfortable (9 turnovers, 2 charges) and forcing him to take contested jump shots.
Best news for slept-on prospects: Steph Curry, a former overlooked prospect himself, is launching the Underrated Tour, a series of basketball camps designed to help high school players with a three-star ranking or lower get exposure.
"I already have one camp... and it's awesome. But guess who wouldn't have been invited to it? Me," wrote Curry in a story on The Player's Tribune.
Best thing I read: "The Politics of Kicks" by Bleacher Report's Rich Bucher:
"Signature shoes ... are an ecosystem unto themselves, influenced by everything from rivalries to team power structures to financial subsidies. It's Game of Thrones played out in podiatry fashion at floor level."
6. The race to the top of women's college hoops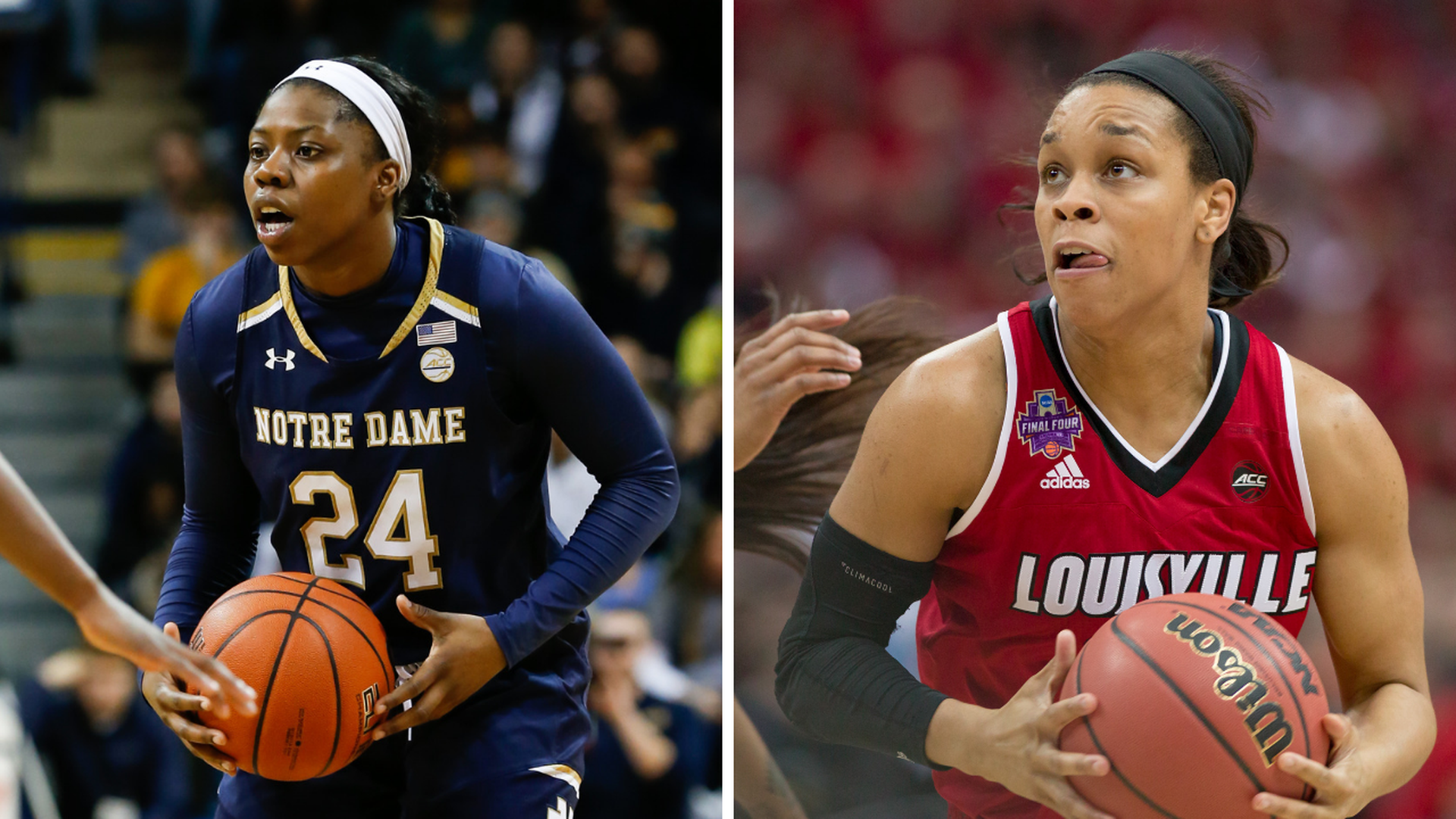 At 7 pm ET tonight (ESPN), No. 1 Notre Dame and No. 2 Louisville will battle it out for the number one spot in women's college basketball, Axios' Michael Sykes writes. It's a matchup that has pretty much everything a hoops fan could ask for.
Star power: Notre Dame's Arike Ogunbowale is virtually unguardable, while Louisville guard Asia Durr has a torch for a left arm (36 threes in 14 games).
Top-notch coaching: Muffett McGraw, who is 900-272 in 32 years at Notre Dame, is a basketball legend, while Jeff Walz (8 Sweet Sixteen trips in 10 years at Louisville) is well on his way to becoming one himself.
History: One year ago this week, Louisville demolished Notre Dame 100-64. The Cardinals prevailed again in a rematch during the ACC Tournament, but it was Notre Dame who cut down the nets at the Final Four.
The big picture: Baylor snapped UConn's 126-game regular-season winning streak last week — a historic upset that "set up a fight for the No. 1 seeds that hasn't existed in years," Charlie Creme writes for ESPNW.
Current rankings: 1. Notre Dame (14-1); 2. Louisville (14-0), 3. Uconn (12-1); 4. Baylor (11-1); 5. Oregon (13-1); 6. Stanford (12-1); 7. Mississippi State (14-1); 8. NC State (15-0); 9. Maryland (13-1); 10. Oregon State (12-2) | 11-25
7. On this date: 1/10/1982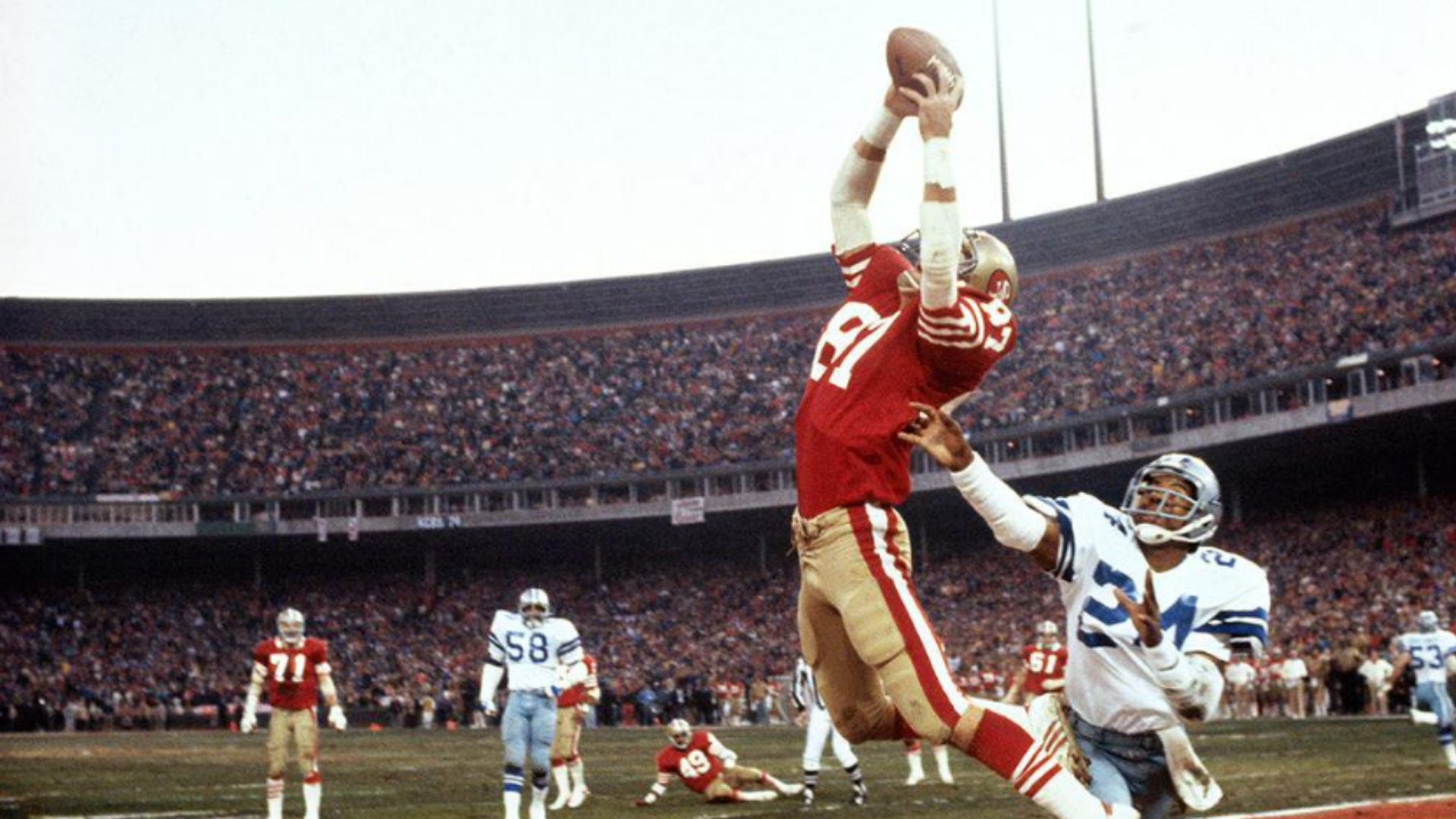 37 years ago today, the San Francisco 49ers beat the Dallas Cowboys 28-27 in the NFC Championship game after tight end Dwight Clark made "The Catch" with 56 seconds left to play. Enjoy.
Rest in peace: Clark passed away at the age of 61 last year after battling ALS. I'll never forget reading this story about his final gathering with old teammates and others he loved. Friendship is everything.
8. The Ocho: Welcome to Supercross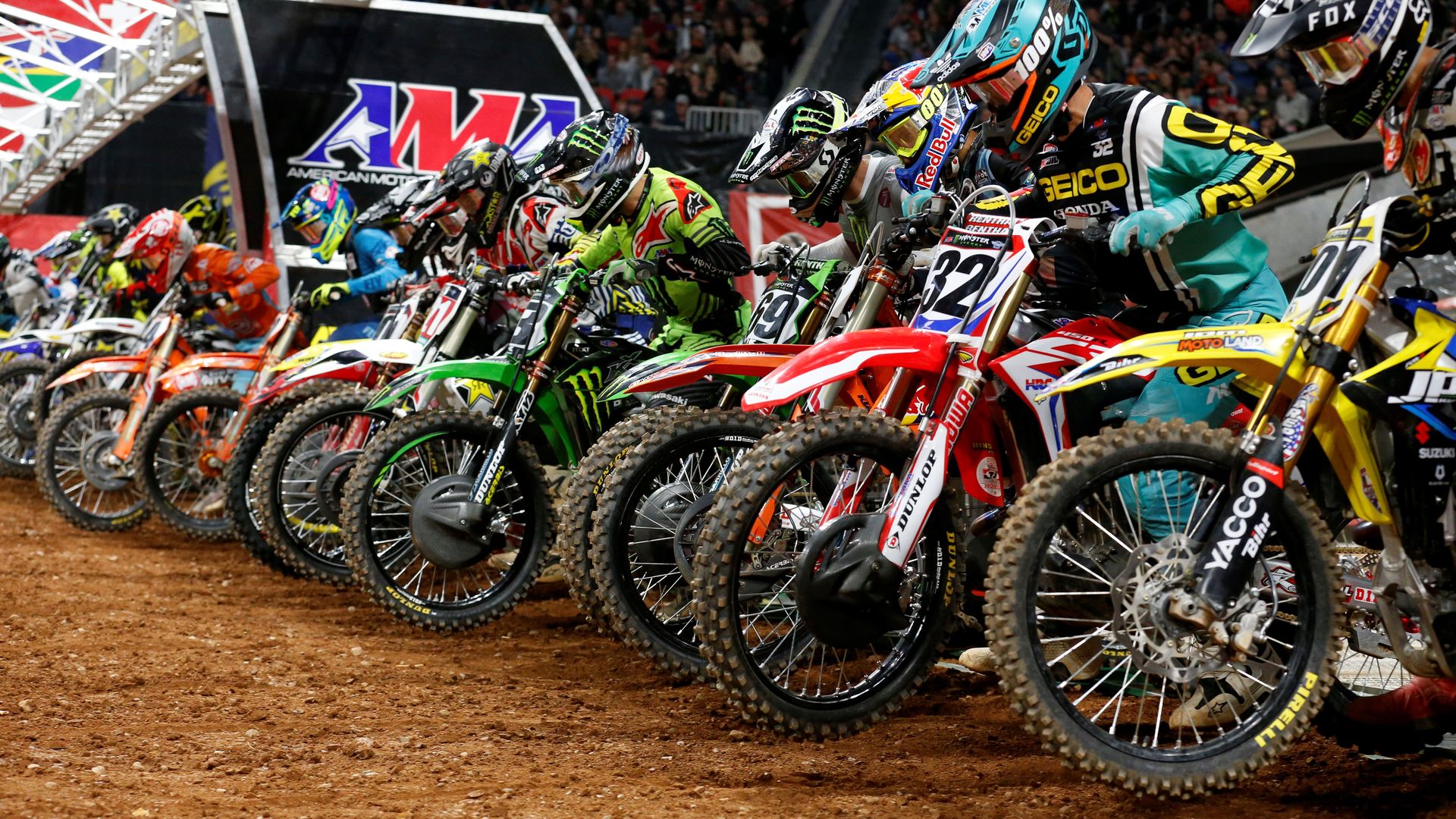 Imagine taking the best parts of NASCAR, the X Games and motocross, then bundling all of that energy into quick-hit races, none lasting more than 20 minutes.
Okay, now stop imagining because that sport already exists. It's called Supercross.
Details:
High-flying: "Racers can spend half of each lap airborne as they maneuver rhythm sections and massive jumps that can can send them sailing through the air for seemingly impossible distances," writes Jalopnik's Eric Schelzig.
"Bite-sized": David Prater, the director of operations at Feld Motor Sports, described Supercross as being perfect for social media. "Attention spans are getting shorter now ... races are bite-sized," he said.
The intrigue: Eight of the last nine Supercross titles were won by two riders: Ryan Villopoto (2011-2014) and Ryan Dungey (2010, 2015-2017). Now that both have retired, a new crop of young talent has emerged to fill the void they left behind.
Go deeper:
9. 🏈 NFL trivia
The Los Angeles Rams and Dallas Cowboys will meet in the playoffs for the first time in 33 years on Saturday.
The last time they met (1985 Divisional Round), the Rams rolled 20-0 behind an NFL playoff record 248 rushing yards from what player?
Hint: His 13,259 career rushing yards rank ninth on the all-time list, right ahead of Tony Dorsett (12,739) and right behind Adrian Peterson (13,318).
Answer at the bottom.
10. ⭐️ of the night: Markus Howard
The junior guard exploded for a Big East record 53 points (15-26 FG, 10-14 3PT) in Marquette's 106-104 overtime victory over Creighton. Here are the highlights.
Craziest part: This is his THIRD 45+ point game this season. He also had a 52-point game last year, making him the first D-1 player in the last 20 years with multiple career 50-point games.
Thanks,
Kendall "PLAYOFFS?" Baker
Trivia answer: Eric Dickerson