Axios Sports
March 24, 2021
👋 Good morning! Let's sports.
📆 Stat du jour: The day Sister Jean was born — Aug. 21, 1919 — Babe Ruth tripled and drove in two runs. For the Red Sox. (via @PaulHembo)
Today's word count: 1,640 words (6 minutes).
1 big thing: 🎥 The highlight generations
A new era of sports fandom is upon us, one in which fans increasingly come for snacks (highlights) instead of meals (live games).
By the numbers: Among U.S. sports fans ages 18–34, 58% of MLB fans, 54% of NBA fans and 48% of NFL fans say they prefer watching highlights to full games, according to a survey by Variety Intelligence Platform.
Of note: The number of NFL fans ages 35–49 who prefer highlights to games drops substantially to 20%, but that isn't the case for the NBA and MLB, with roughly half of fans in that age group saying so.
Why it matters: The sports ecosystem is built on live sports rights. If fans aren't regularly tuning into games, it could threaten the entire model.
This change in viewership behavior has been well-documented among millennial and Gen Z fans, many of whom have cut the cord and rely largely on social media for their sports coverage.
But this survey suggests the preference for short-form clips extends beyond that age group, at least among NBA and MLB fans.
In other words, the "highlight generation" might actually be the "highlight generations."
What they're saying: "This will be a crucial battleground for leagues on two fronts," writes Variety Intelligence Platform's Gavin Bridge.
Front 1: "How to entice viewers to come back to full games."
Front 2: "How to better monetize highlights without making them so cost prohibitive that fans give up on watching them and grow more disconnected."
2. ⚾️ The evolution of MLB player development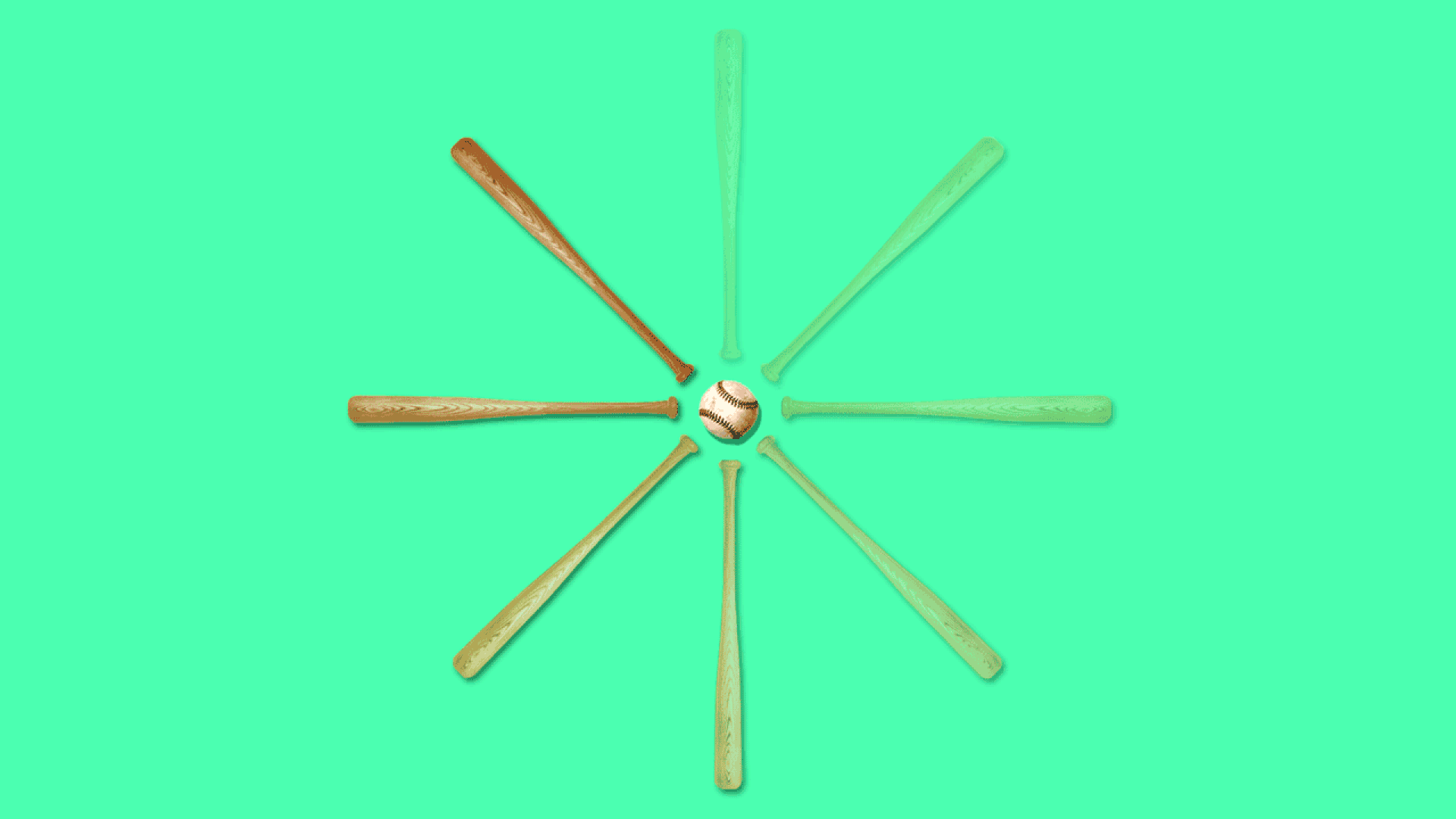 Minor League Baseball's recent contraction generated a lot of bad blood, much of it valid, Axios' Jeff Tracy writes.
Yes, but: Lost in the mostly negative headlines was exactly why, aside from pinching pennies, teams wanted to streamline their player development pipeline.
The backdrop: Part of the charm of the minors has always been the romantic notion that it's where young players build character through long bus rides, fleabag motels and too much fast food.
But teams are starting to think differently prioritizing data and control over game experience and "the grind."
"The MVP Machine," a New York Times bestseller published in 2019, examines this Moneyball-like revolution that is bringing a more scientific approach to player development.
The state of play: MLB teams have not only revamped the minor league system, they've also created new infrastructure to optimize its execution.
22 MLB teams have built mega-facilities in the past decade to provide the best possible environment for players at every level.
"You have anything you need — anything you could possibly think of," RHP Tyler Chatwood told Sportsnet of the Blue Jays' brand-new, $100 million facility.
What does that entail? Fields and training rooms aplenty, of course, but that's just the start. There's motion-capture technology for biomechanical analysis, English lessons for international signees, nutrition education for youngsters and much more.
The big picture: Last year's alternate training sites, which emphasized training over playing, offered a pseudo-glimpse into the future.
Going forward, greener prospects who would otherwise be shipped to far-flung locales for rookie ball will instead stick around their facility, with access to the resources that will facilitate their development.
The bottom line: Young talent is at the core of most successful teams, and a strong farm system is integral to that calculus. So naturally, big league front offices are seizing more control of the pipeline.
3. 🏀 Women's tourney: Eight of 16 spots secured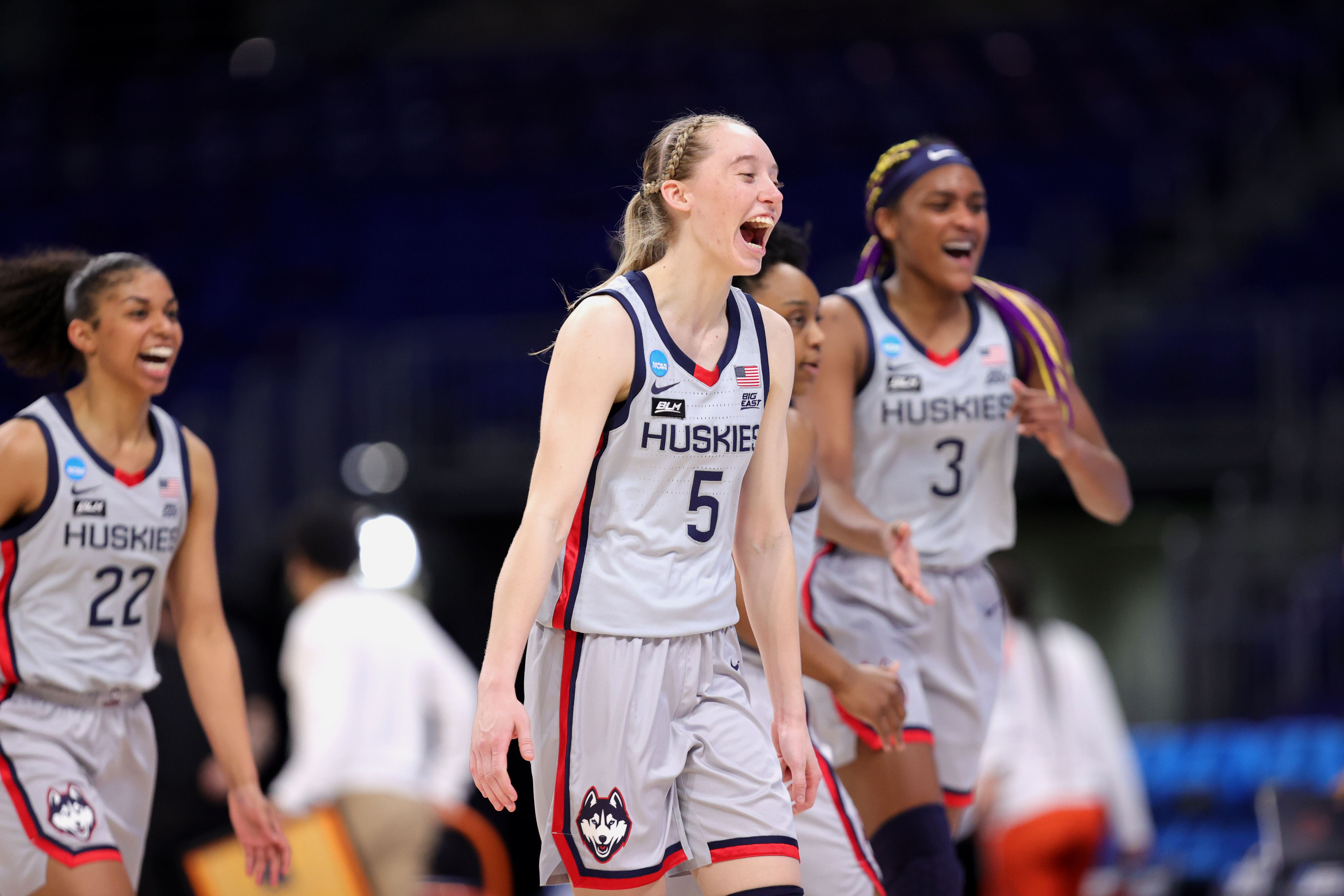 All four No. 1 seeds were in action Tuesday — a deliberate move to showcase the favored teams — and they all took care of business.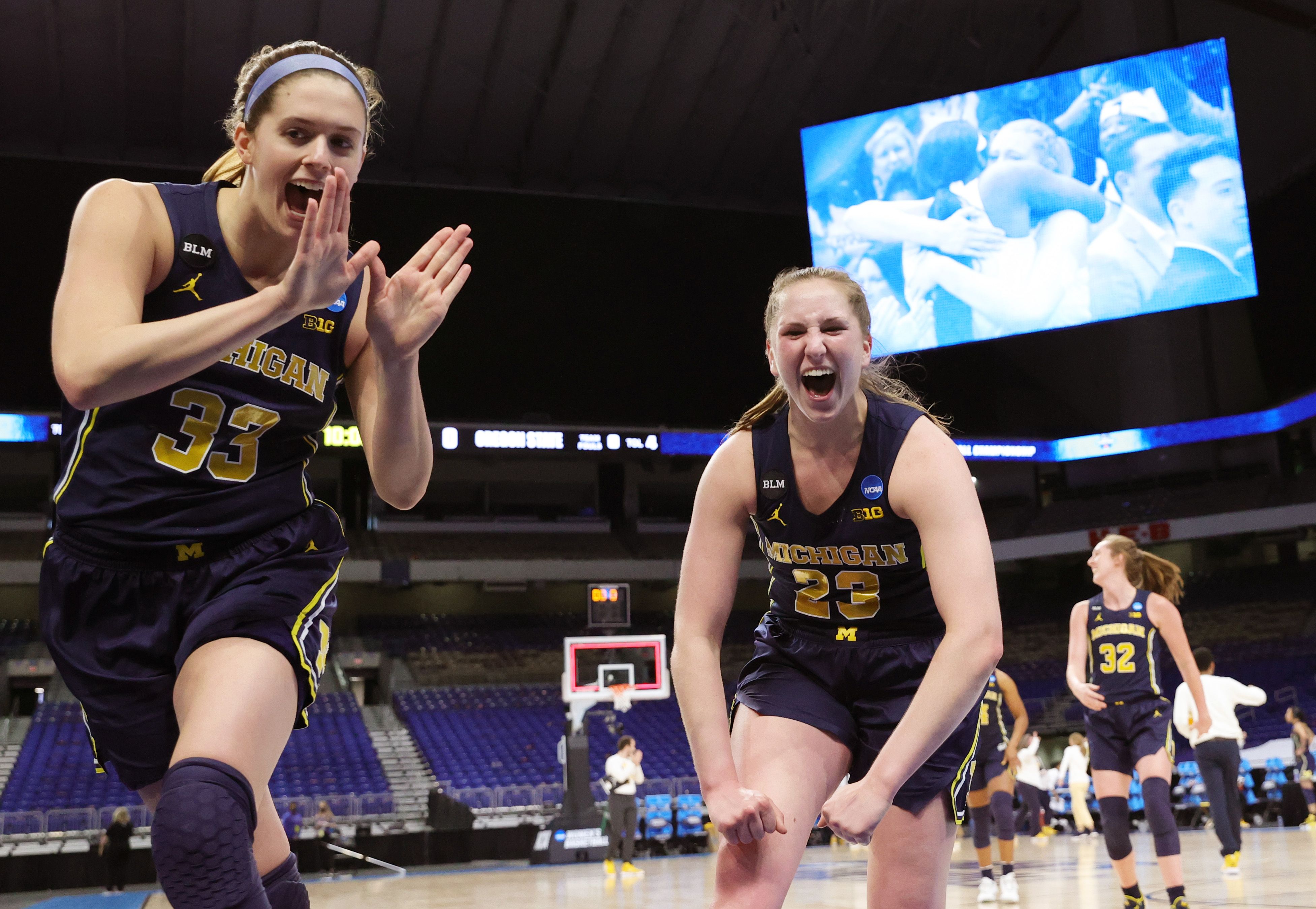 Elsewhere: Three of the other four games saw lower seeds win, with Iowa freshman Caitlin Clark (35-7-6) starring once again and Michigan advancing to its first-ever Sweet 16.
📆 Today's slate:
Early afternoon: No. 2 Maryland vs. No. 7 Alabama, 1pm ET; No. 3 Georgia vs. No. 6 Oregon, 3pm; No. 5 Missouri State vs. No. 13 Wright State, 3pm
Late afternoon: No. 4 Indiana vs. No. 12 Belmont, 5pm; No. 2 Louisville vs. No. 7 Northwestern, 5pm
Night: No. 3 Arizona vs. No. 11 BYU, 7pm; No. 2 Texas A&M vs. No. 7 Iowa State, 7pm; No. 3 UCLA vs. No. 6 Texas, 9pm
🎥 Watch: Top 10 plays from Tuesday (Twitter)
4. 🏀 Hoops spotlight: Oral Roberts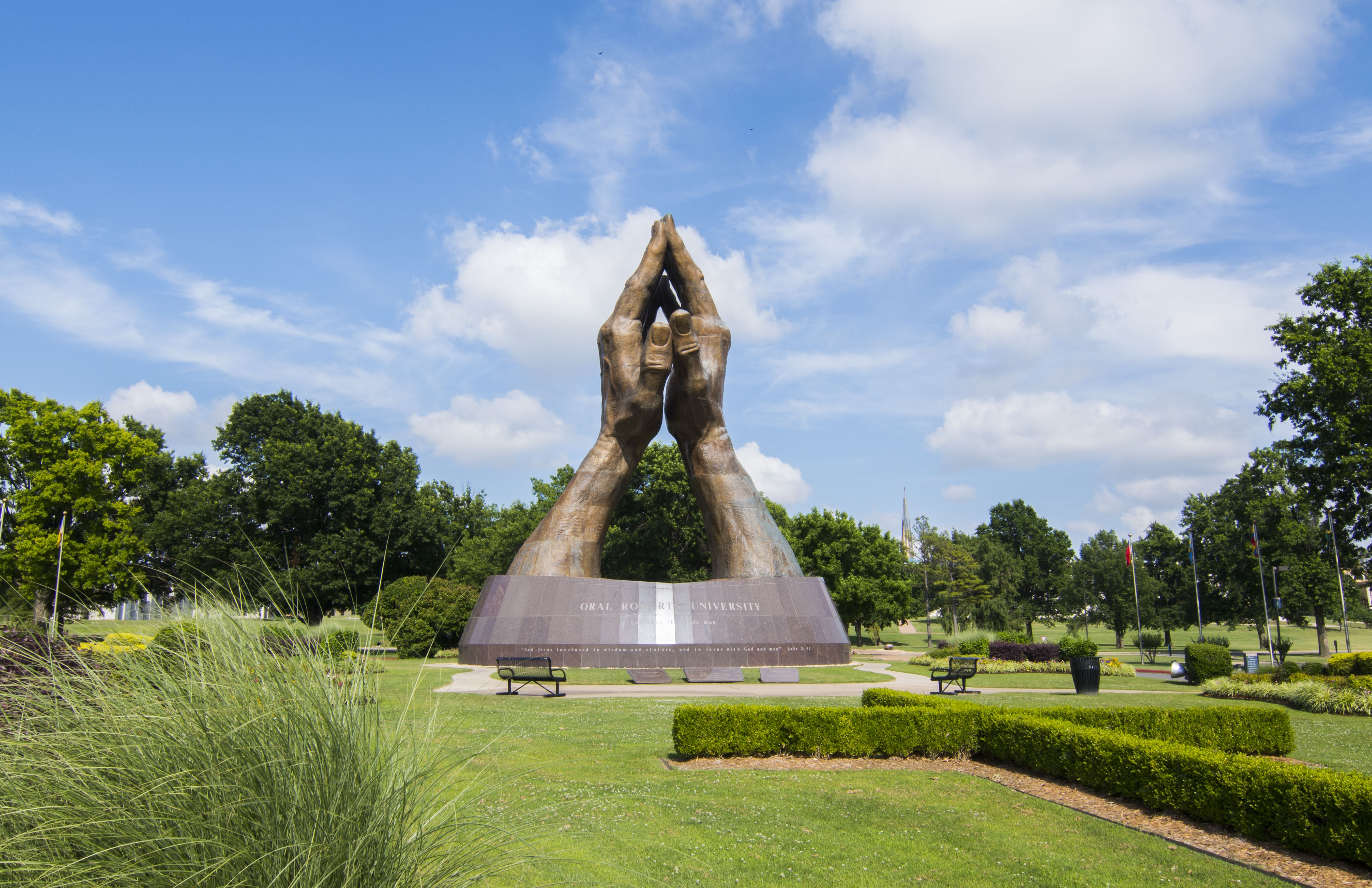 Oral Roberts University has taken the sports world by storm as their Golden Eagles became just the second 15-seed ever to reach the Sweet 16, Jeff writes.
Location: Tulsa, Oklahoma
Undergrads: 3,462 (59% female, 41% male)
Conference: Summit League
The school: The private Christian university was established in 1963 by celebrated evangelist Granville Oral Roberts, a member of the Choctaw Nation.
Roberts had been traveling the world conducting faith healing crusades when, he says, he received a commission from God to build a university.
ORU's first students arrived in 1965, and to this day they must sign an honor code prohibiting them from drinking, smoking and engaging in "any homosexual behavior and premarital sex."
That last part, as well as some potentially illegal fundraising tactics, have landed the school in hot water on more than one occasion.
There's also no dancing allowed on campus, so they're definitely more than six degrees removed from Kevin Bacon.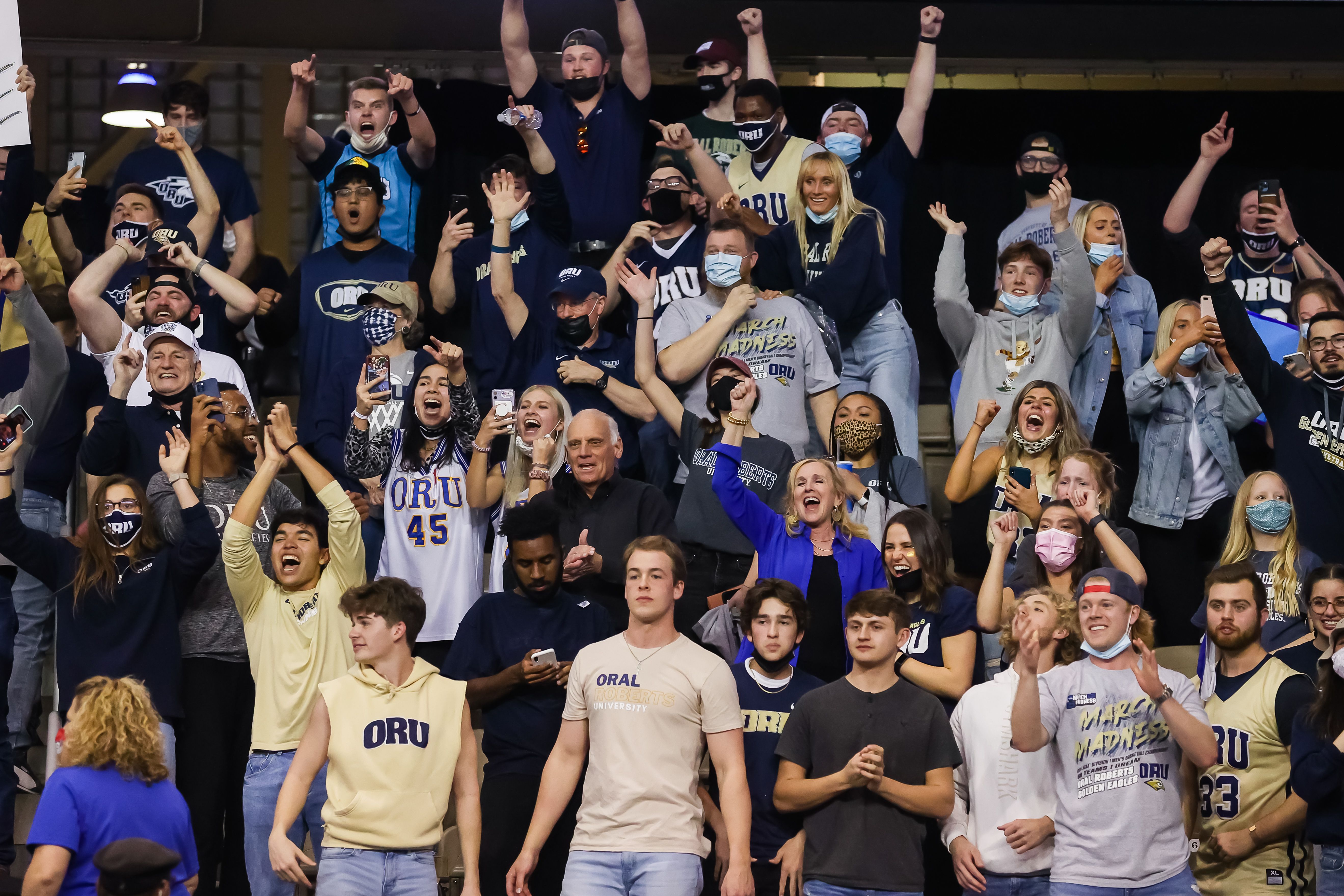 The basketball program: Hoops has been mostly an afterthought, reaching the tournament just five times since 1972 and exiting in the first round in all but their first appearance (Elite Eight, 1974).
Coaching tree: Bill Self's first head coaching gig was at ORU (1993–97), and their longest-tenured coach (1999–2017) was Scott Sutton, son of the legendary and recently-deceased Eddie.
Nine alums reached the NBA, including DaQuan Jeffries, averaging 14 minutes in 15 games with the Kings this year.
This season, they're led by sophomore guard Max Abmas, the nation's leading scorer (24.5 points per game), junior forward Kevin Obanor (19 points and 9.6 rebounds on 47% from deep) and a team that ranks second nationally in free throw percentage (82.19%).
The last word, from university president William Wilson:
"The Ohio State win was maybe the biggest PR event in our history, and it's only going to get bigger. We can't wait to represent God and Oral Roberts in the Sweet 16."
Go deeper: Oral Roberts defies the odds (SI)
5. 🏈 Kiper: Four picks, four QBs
ESPN draft analyst Mel Kiper Jr.'s latest mock draft (subscription) includes two teams trading up, lots of QBs and three Alabama players in the top 10, Jeff writes.
Trades: Kiper has the Panthers and Vikings moving up to grab Ohio State QB Justin Fields and Oregon OT Penei Sewell with the third and ninth picks, respectively.
QB frenzy: Four or more QBs have been taken in the first round just nine times, but Kiper has a QB selected with each of the first four picks, plus a fifth at No. 15. That would trail only 1983, when six were taken in the first round.
Roll Tide: Alabama wide receivers DeVonta Smith and Jaylen Waddle, plus cornerback Patrick Surtain II, are all in Kiper's top 10.
6. ⚽️ Football Index: A cautionary tale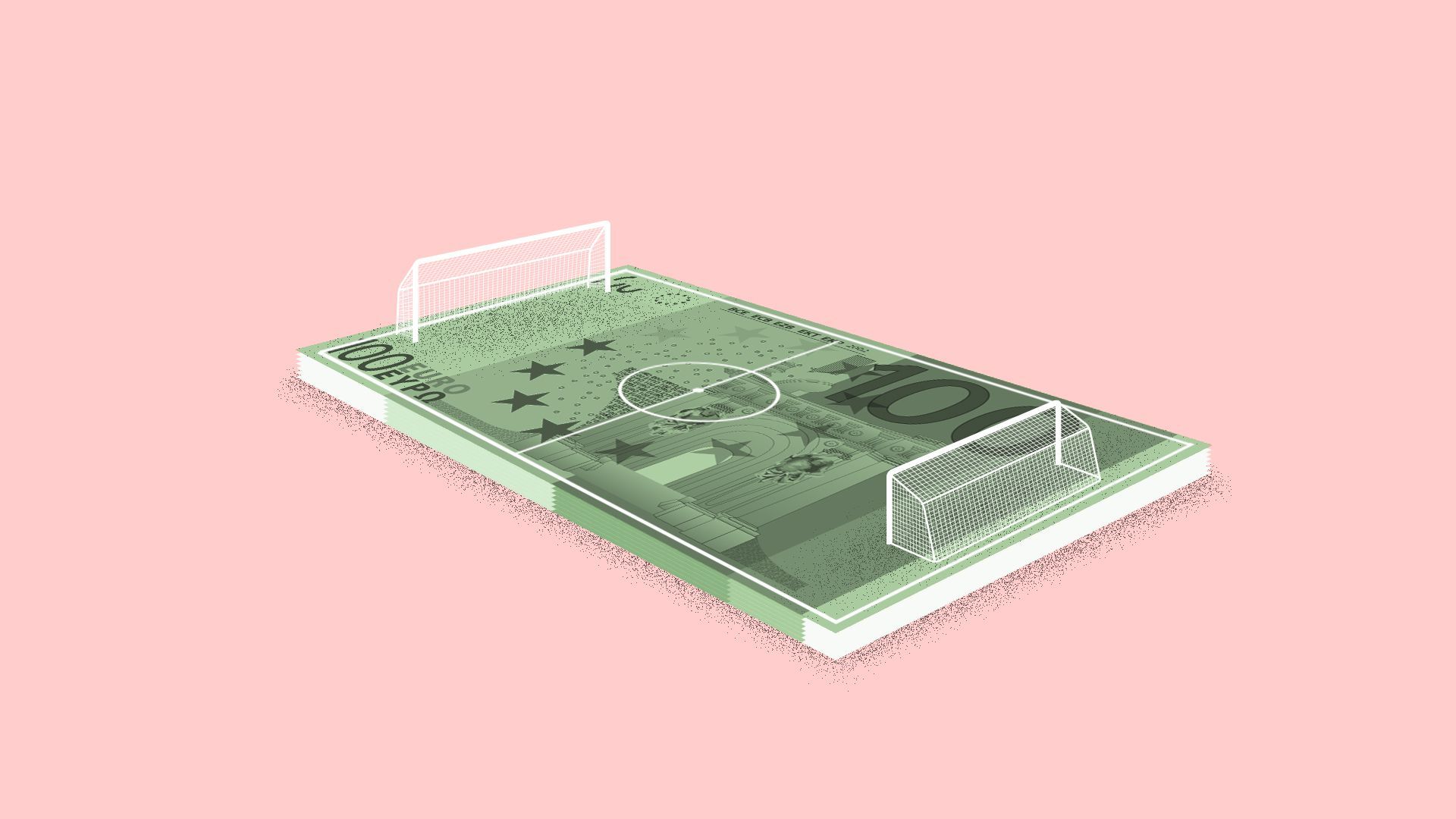 Football Index, a British sports gambling site that allows users to buy and sell shares of soccer players, collapsed earlier this month, Jeff writes.
Why it matters: Amid the booming era of sports fandom investing, it serves as a stark reminder that booms can go bust, and not everything is necessarily as good as it seems.
The backdrop: Football Index launched in 2015 and grew to over 500,000 traders by the end of 2019, its popularity buoyed by an "instant sell" functionality and payouts of cash dividends.
Instant sell meant users could liquidate their shares at the present value even without a buyer waiting in the wings, while dividends were paid based on player performance and popularity.
What happened: When the pandemic hit, Football Index shut off the instant sell functionality amid uncertain trading conditions. Then, three weeks ago, it slashed dividends to ensure their long-term solvency.
Users panicked and rapidly sold off their shares, causing prices to plummet and crashing the market, losing countless people tens of thousands of dollars overnight.
In the wake of this crash, whistleblowers have come forward with testimony suggesting Football Index was actually a Ponzi scheme all along, per The Athletic (subscription).
The big picture: Football Index always looked legitimate thanks to its various team sponsorships, its podcast and ubiquity across all media.
Yes, but: Looks can be deceiving.
7. 📆 March 24, 1936: Longest NHL game ever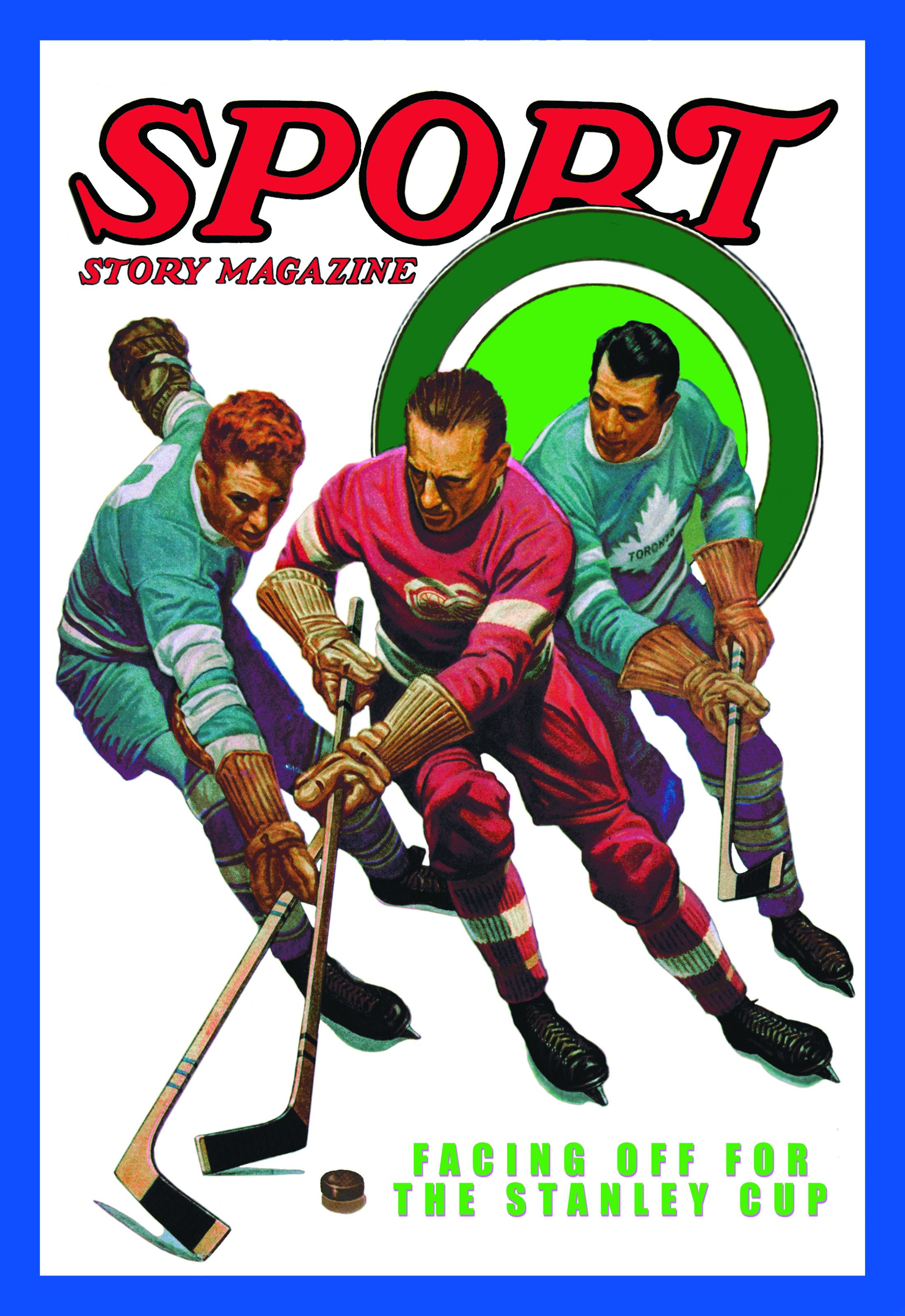 85 years ago today, the Red Wings beat the Montreal Maroons, 1-0, in the longest game in NHL history.
Recap: After 176 minutes of scoreless hockey (the equivalent of nearly three full games), rookie forward Mud Bruneteau scored in the sixth overtime to give Detroit a 1-0 lead in the best-of-five semifinal series.
The Red Wings went on to sweep the series and then beat the Toronto Maple Leafs, 3-1, to win the Stanley Cup.
It was their first of 11 Stanley Cups, which is third all-time behind the Canadiens (23) and Maple Leafs (13).
Fun fact: Last year, the Lightning beat the Blue Jackets in the first game of Round 1 in the second-longest game of the post-expansion era (150:27).
Go deeper: Longest games in Stanley Cup Playoff history (Sportsnet)
8. 🌰 The Ocho: Walnut smashing
Competitive walnut smashing = a real thing that exists.
9. 🏒 NHL trivia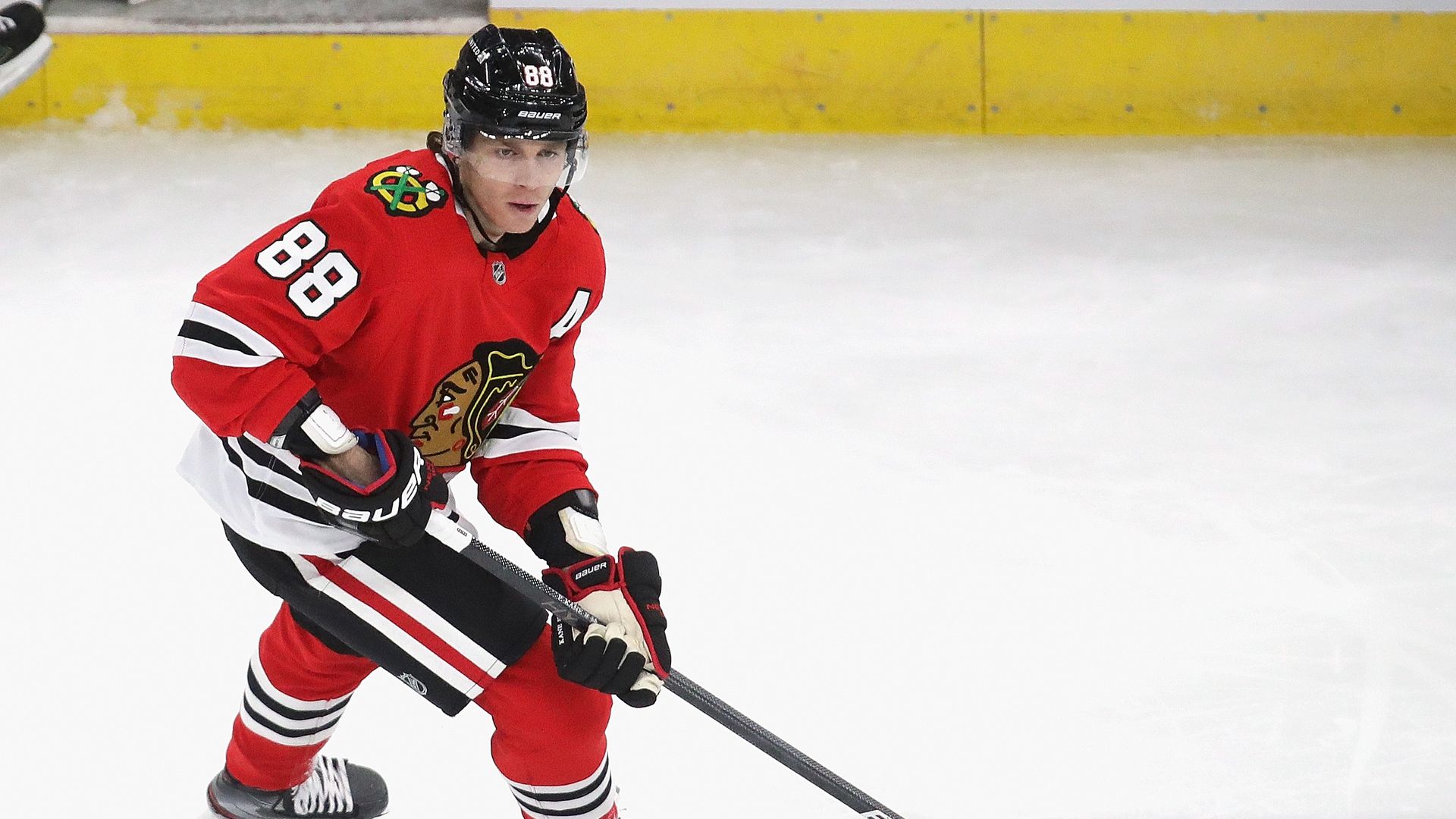 Patrick Kane on Tuesday recorded his 1,066th career point, surpassing Keith Tkachuk for fourth-most all-time among American-born players.
Question: Who are the three players ahead of him?
Hint: Only one of them won a Stanley Cup.
Answer at the bottom.
10. 🏈 Good read: Valdosta High's unraveling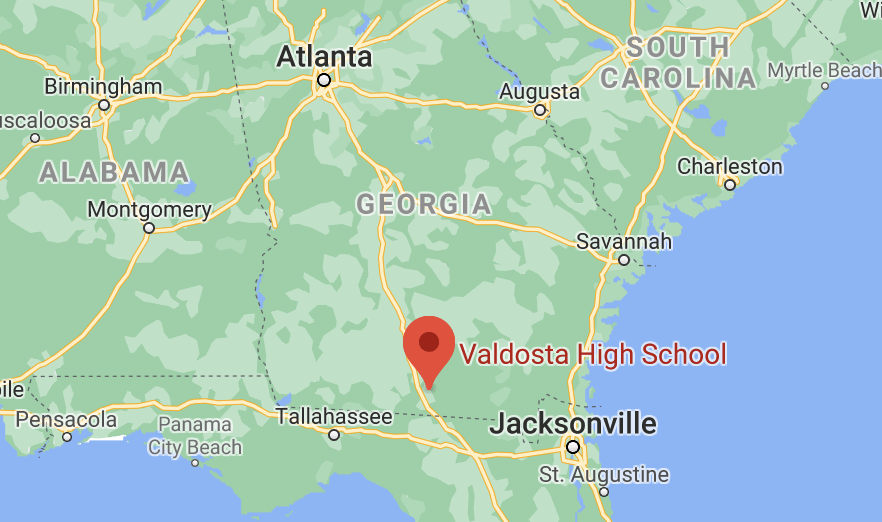 Valdosta High School in Valdosta, Georgia, is home to one of the winningest high school football programs in the country, with 939 wins.
Yes, but: Lately, the program has been rocked by a racial discrimination lawsuit, the hiring of controversial coach Rush Propst and a secret recording that alleged cheating by SEC powers.
Keep reading: The unraveling of a powerhouse (Mark Schlabach, ESPN)
Talk tomorrow,
Kendall "How is this real?" Baker
Trivia answer: Mike Modano (1,374 points); Phil Housley (1,232) and Jeremy Roenick (1,216)