June 06, 2019
👋 Good morning! Today's word count: 1,217 (<5 mins).
🏒 Tonight, 8pm ET: Blues at Bruins (Series tied 2-2)
⚽️ Coming tomorrow: Women's World Cup Mega-Preview
P.S. ... Today is the last day to enter our iPad Pro giveaway. Details at the bottom.
1 big thing: 🏀 Raptors down depleted Dubs
Quickly:
Score: Raptors 123, Warriors 109 (TOR leads 2-1)
Fun fact: The only two players to ever score 47+ points in an NBA Finals loss were born in the same Akron, Ohio hospital 39 months apart. Their names: LeBron James and Stephen Curry.
Recap: With Klay Thompson sidelined, Game 3 was either going to be Toronto's best chance to run away with a game or an all-time performance from Curry. It turned out to be a little bit of both.
Toronto was in the driver's seat all game long against a depleted Golden State squad that couldn't buy a basket and looked downright bad for long stretches.
Curry, however, was phenomenal, finishing with a playoff career-high 47 points (14-31 FG, 6-14 3PT) and leading the team in rebounds (8) and assists (7).
But in the end, his Herculean efforts were simply not enough, drawing instant parallels to LeBron's performance against the Warriors in the 2015 Finals.
Question: Which lineup is worse?
Last night: Steph Curry, Quinn Cook, Alfonzo McKinnie, Jonas Jerebko, Jordan Bell
2015 Cavs: LeBron James, Matthew Dellavedova, Iman Shumpert, Tristan Thompson, Timofey Mozgov
Fun facts:
Father Fred: Fred VanVleet's drastic turnaround following the birth of his son is awesome. Pre-birth: 4.0 points per game on 25.6% shooting. ... Post-birth: 15.2 ppg on 57% shooting. And get this: If this series goes the distance, Game 7 will be played on Father's Day.
Consistency kills: In Game 1, the Raptors had 59 points at halftime. In Game 2, the Raptors had 59 points at halftime. In Game 3, the Raptors had 60 points at halftime.
What's next: "Attention now shifts to the Warriors' facility in downtown Oakland, where Kevin Durant is expected to go through a closed door scrimmage [today] in either a 3-on-3 or 5-on-5 setting," The Athletic's Anthony Slater reports.
"Series rides on two muscles: Durant's calf, Klay's hamstring."
Go deeper:
2. 🎾 Breaking: Anisimova stuns Halep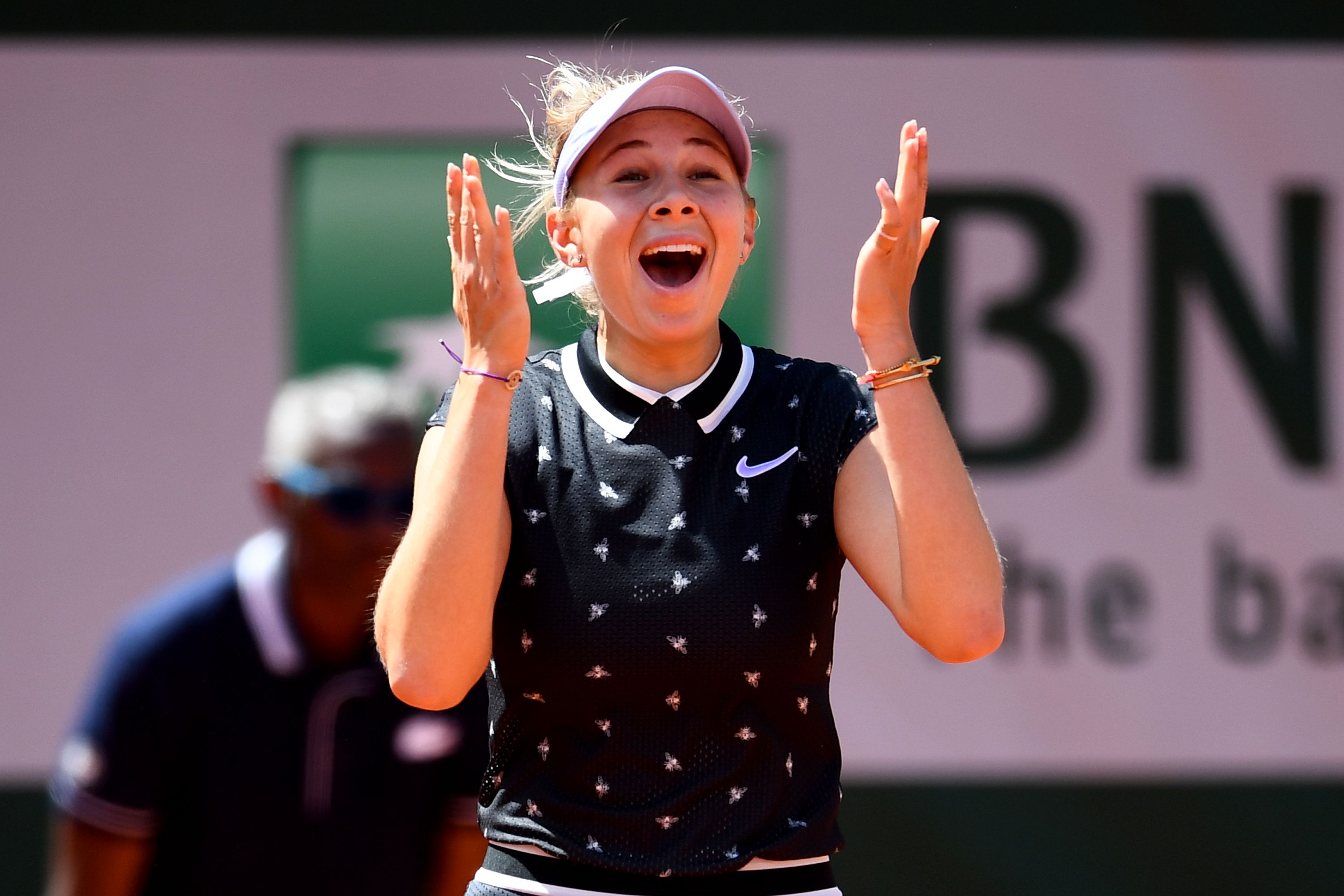 PARIS — 17-year-old American Amanda Anisimova just beat the defending French Open champ Simona Halep in dominating fashion to move on to the semis. A star is being born before our very eyes.
Go deeper:
3. ⚾️ Yesterday in pitching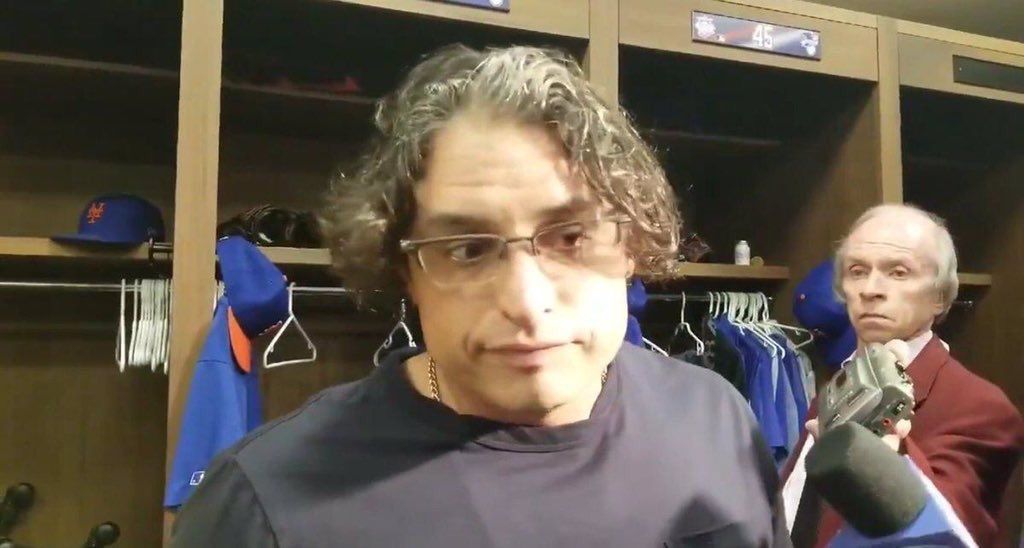 Vargas stays hot: Mets starter Jason Vargas tossed a complete game shutout against the Giants, continuing a recent run of quality starts. Vargas' ERA before a time-traveling Founding Father (above in red) paid him a visit: 14.21. His ERA since then: 1.85. Thomas Jefferson? Is that you?
Sale makes history: Red Sox starter Chris Sale also tossed a complete game shutout, but here's the kicker: He mixed in an immaculate inning (three strikeouts, nine pitches), his second of the season. The only other pitcher with two in one year? Lefty Grove in ... 1928.
Cubs sign Kimbrel: 16 different pitchers have recorded the final out for the 2019 Cubs. That closer-by committee approach is likely over now that they've signed All-Star closer Craig Kimbrel to a three-year, $43 million deal.
Up next: Unless they were willing to forfeit a draft pick, teams had to wait until the draft was over before they signed Kimbrel — hence the long wait. The same weird rule applies to 2015 AL Cy Young Award winner Dallas Keuchel, who patiently awaits his fate.
4. 💰 Aaron Rodgers launches $50 million VC fund
Aaron Rodgers and his fellow co-founders at Rx3 Ventures just announced a $50 million fund that will focus on consumer brands.
Rx3 has already invested in several companies, including CorePower Yoga (studio chain), Hims (men's wellness) and VICIS (football helmets).
The big picture: The age of the celebrity VC is upon us, so it should come as no surprise that Rodgers is the latest in a long line of athletes who have ventured into the world of investing as of late. A few prime examples:
Kobe Bryant launched a $100 million fund called Bryant Stibel in 2016. Investments include The Players' Tribune (sports media) and LegalZoom (legal services).
Serena Williams has quietly invested in 34 startups over the past five years and, in April, formally unveiled Serena Ventures. Investments include The Wing (women's club) and Coinbase (bitcoin exchange).
The Warriors (KD, Steph, Iggy and others), thanks in part to their proximity to Silicon Valley, have emerged as fixtures in VC. Durant's portfolio includes Postmates (food delivery) and Lime (scooter/bike rental).
5. 🎰 Illinois bill shows how leagues could cash in on sports betting
From Mike Sykes: Illinois passed a sports betting bill over the weekend that includes mobile betting, in-venue kiosks and, most notably, a mandate that operators use official league data for in-play and prop bets.
Details:
Mobile betting: Casinos, racetracks and other brick-and-mortar venues can offer mobile betting right away, while online-only operators like DraftKings and FanDuel must wait 18 months before entering the market.
In-venue kiosks: Large venues like Solider Field and Wrigley Field would be able to apply for licenses to add on-site betting kiosks. D.C. is the only other place where this is the case, though its regulations still haven't been finalized.
The big picture: The official league data mandate, which Tennessee also included in its bill last month, is the most significant part of this bill, as it provides a potential template for leagues to make money.
The leagues' initial attempts to fill their coffers through integrity fees (basically taking a cut of every bet) failed. Requiring operators to pay them for data, instead, seems like a logical alternative — and they just got two big wins.
Sportsbooks and casinos don't like this, of course, because it forces them to pay for league data instead of letting them make that decision on their own. And thus, the saga continues.
6. June 6, 2015: 🎾 Serena makes it 20
Four years ago today, Serena Williams won her third French Open title and her 20th overall Grand Slam singles championship, making her one of just three players, male or female, to reach that mark in the Open Era.
Most Grand Slams (1968-present):
Serena Williams (23)
Steffi Graf (22)
Roger Federer (20)
Go deeper: 20 Serena Williams stats for 20 grand slams
7. 🏀 NBA Finals trivia
The Raptors are the second team in the last 20 years to have all five starters score 15+ points in a Finals game, joining the 2013 Spurs, who did it in Game 5 against the Heat.
Question: Who were the five starters for the Spurs in that game?
Hint: None are still on the team.
Answer at the bottom.
8. The Ocho: 🤔 Introducing Shin-Kicking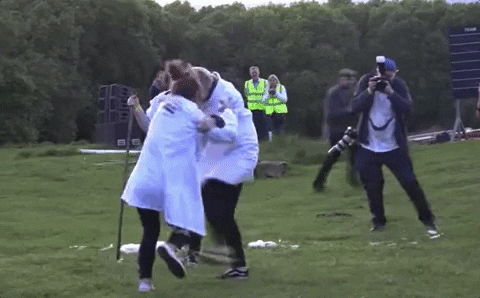 Apparently, shin-kicking is a centuries-old tradition in England. And apparently, the World Championships went down last week.
How it works: Fighters stuff their pants with straw, line up across from each other and proceed to grapple and kick each other in the shins until one of them is tossed to the ground. The first to three tosses wins.
9. 🏈 The NFL's All-30-And-Older Team
Not counting special teamers, there are 225 NFL players who are at least 30 years old, which is roughly seven per team. Here's the cream of that crop, per SI:
Offense
QB: Tom Brady, NE (41)
RB: Adrian Peterson, WAS (34)
FB: James Develin, NE (30)
WR: Julio Jones, ATL (30), Antonio Brown, OAK (30), Julian Edelman, NE (33)
TE: Jimmy Graham, GB (32)
T: Andrew Whitworth, LAR (37), Demar Dotson, TB (33)
G: Rodger Saffold, TEN (30), Kyle Long, CHI (30)
C: Jason Kelce, PHI (31)
Defense:
DE: J.J. Watt, HOU (30), Von Miller, DEN (30)
DT: Calais Campbell, JAX (32), Linval Joseph, MIN (30)
LB: Sean Lee, DAL (32), Wesley Woodyard, TEN (32)
CB: Jimmy Smith, BAL (30), Aqib Talib, LAR (33), Robert Alford, ARI (30)
S: Earl Thomas, BAL (30), Harrison Smith, MIN (30)
10. 🎉 iPad Pro giveaway (last day to enter)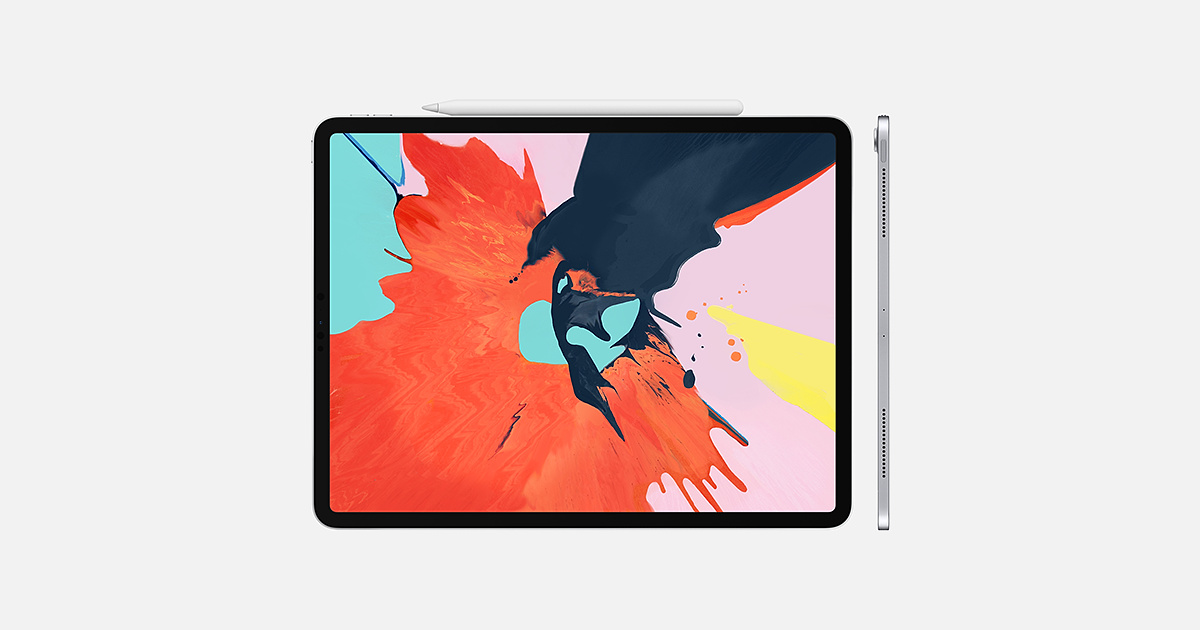 This week only, when you share Axios Sports using your unique referral link, both you and the person you referred will have a chance to win a new iPad Pro.
1 referral = 1 raffle ticket (up to 10 tickets).
Last day to enter!!!
See you tomorrow,
Kendall "Read the comments" Baker
Trivia answer: Tony Parker, Manu Ginobili, Danny Green, Kawhi Leonard, Tim Duncan